The weather setup for the next several days in the southern U.S will be conducive for multiple rounds of showers and thunderstorms.  Some of the thunderstorms could be quite strong, reaching severe limits with high winds and/or hail.  Tornadoes will also be possible. A series of fronts will push through the southern U.S.  Moisture from the Gulf of Mexico will surge northward, and interact with these frontal zones.  The result will be showers and thunderstorms.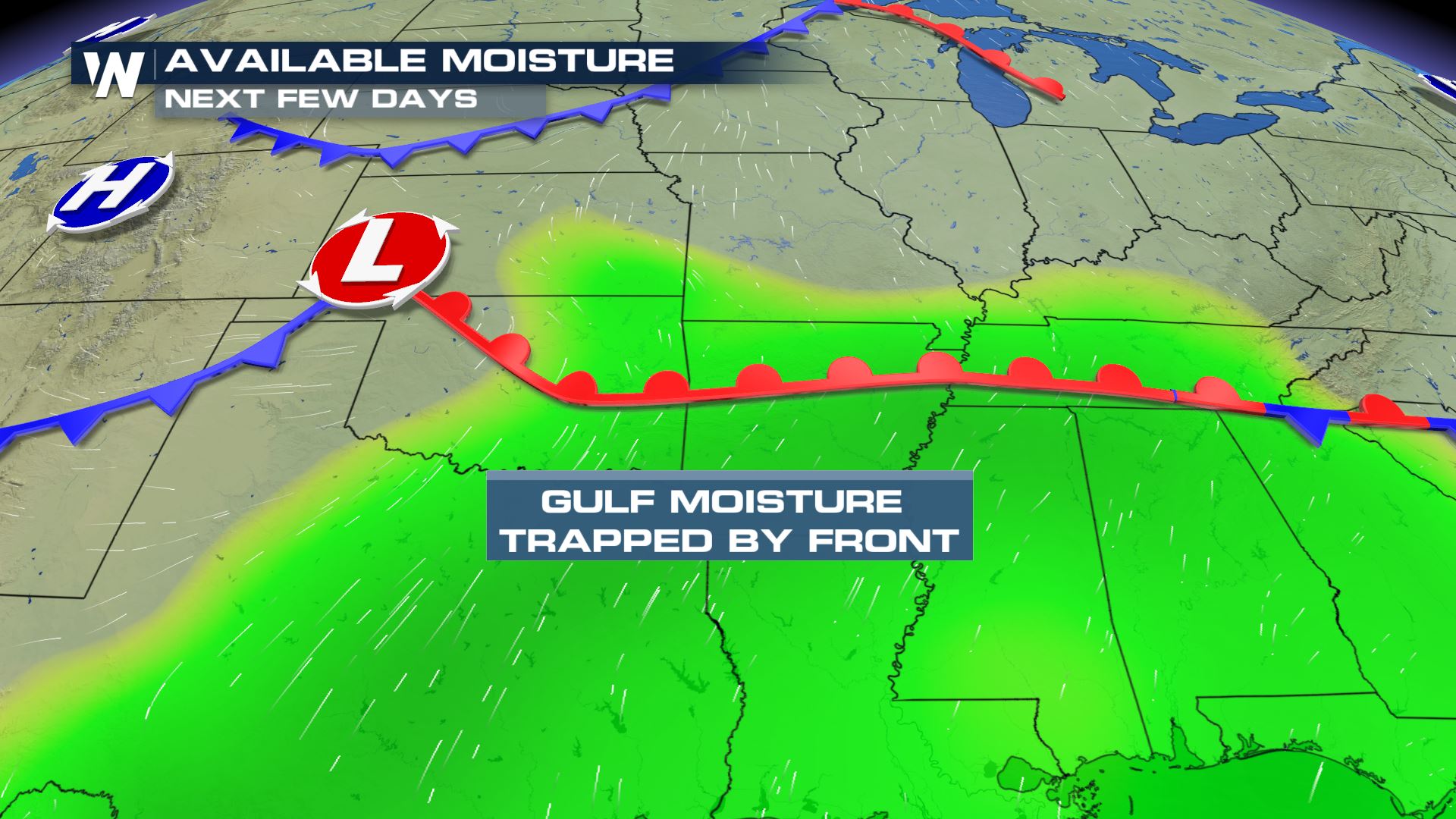 The environment will be very unstable, with an abundance of energy.  The atmosphere will have a lot of lift and buoyancy.  This could lead to severe thunderstorms.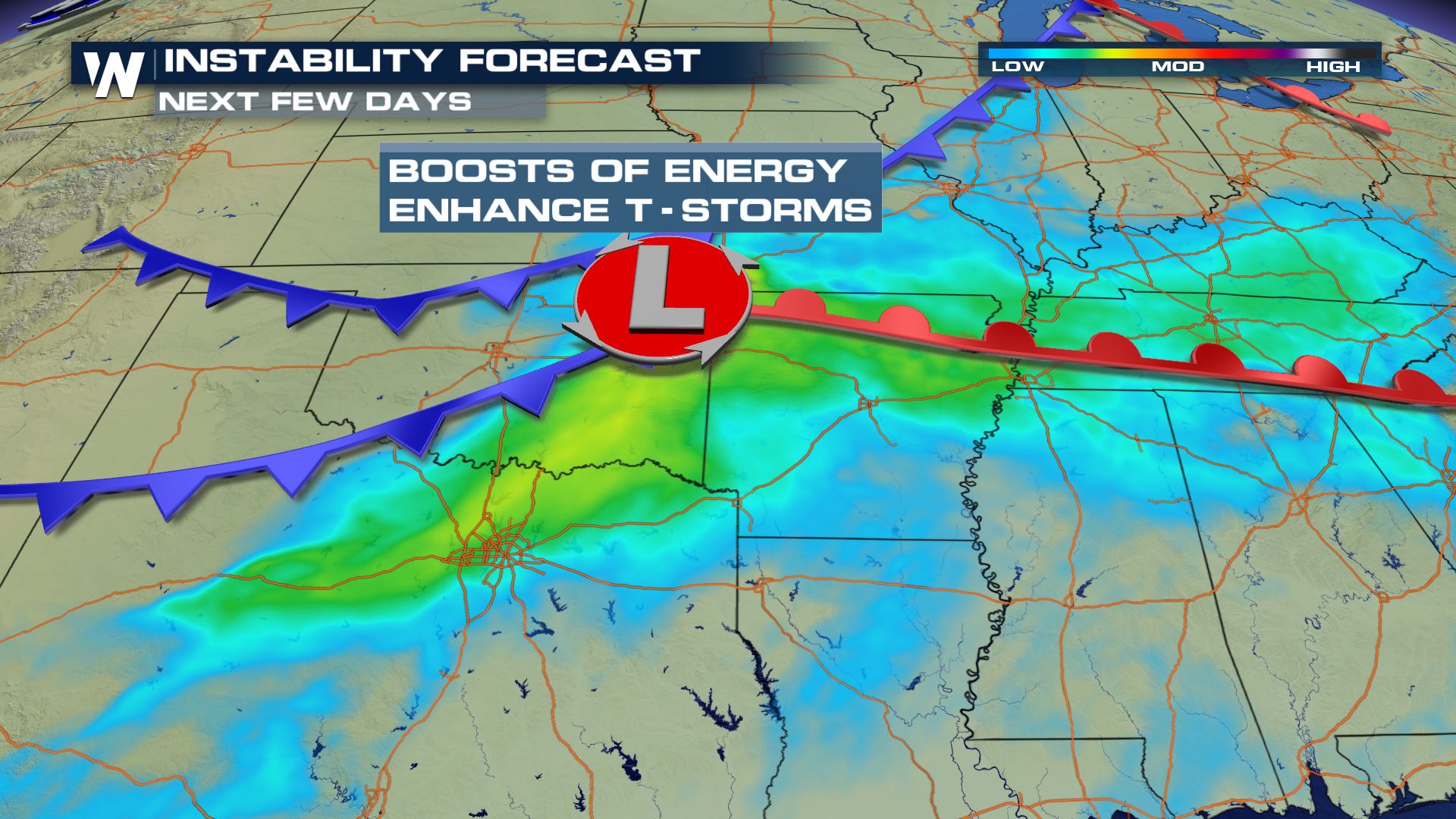 On Thursday, strong thunderstorms will be possible in the severe weather outlook area below.  The green shaded area is a level one, "Marginal Risk".  The yellow shaded area is a level two, "Slight Risk". The orange shaded region is a level three, "Enhanced Risk."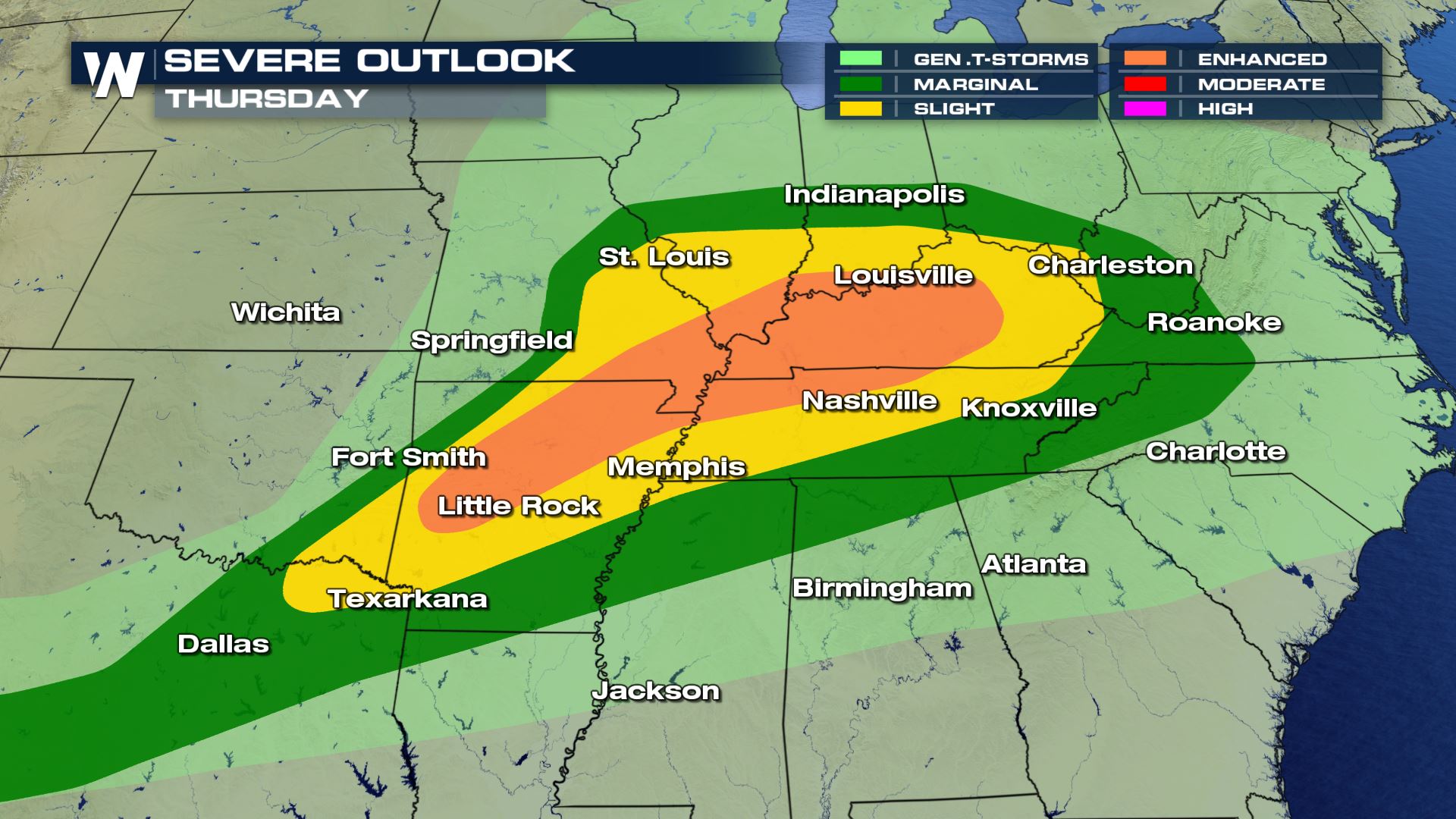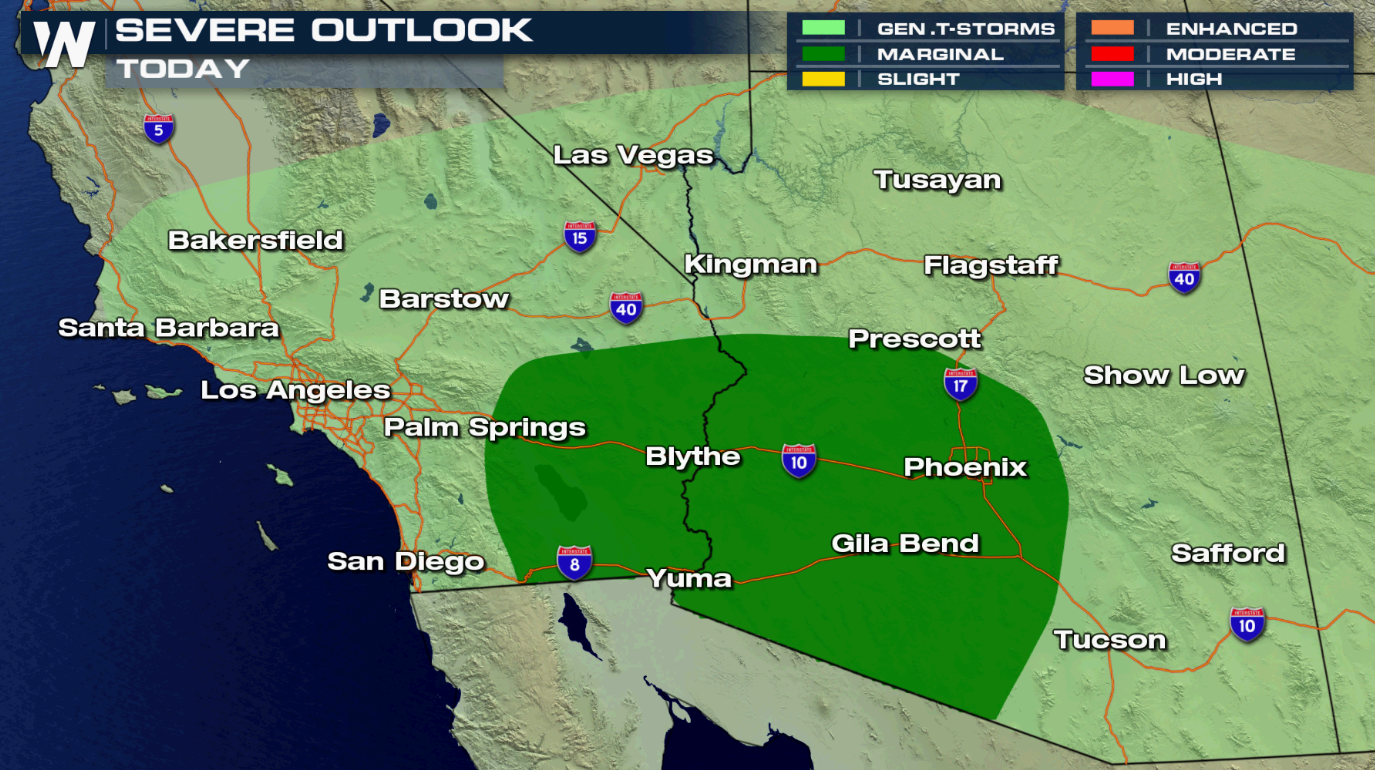 Rotating updrafts will be possible in some of the strong thunderstorms, especially for the areas highlighted in yellow below, which could produce tornadoes.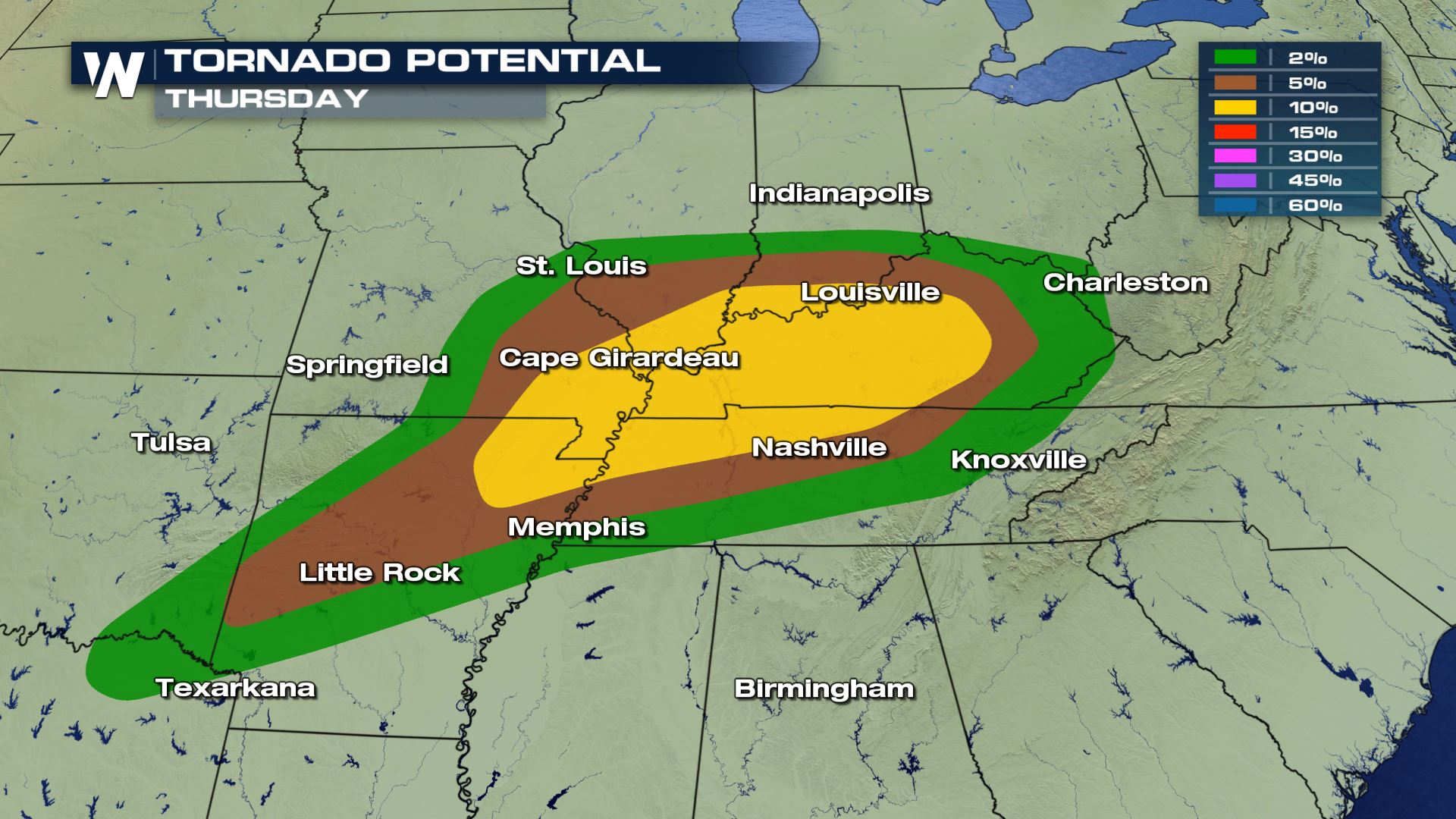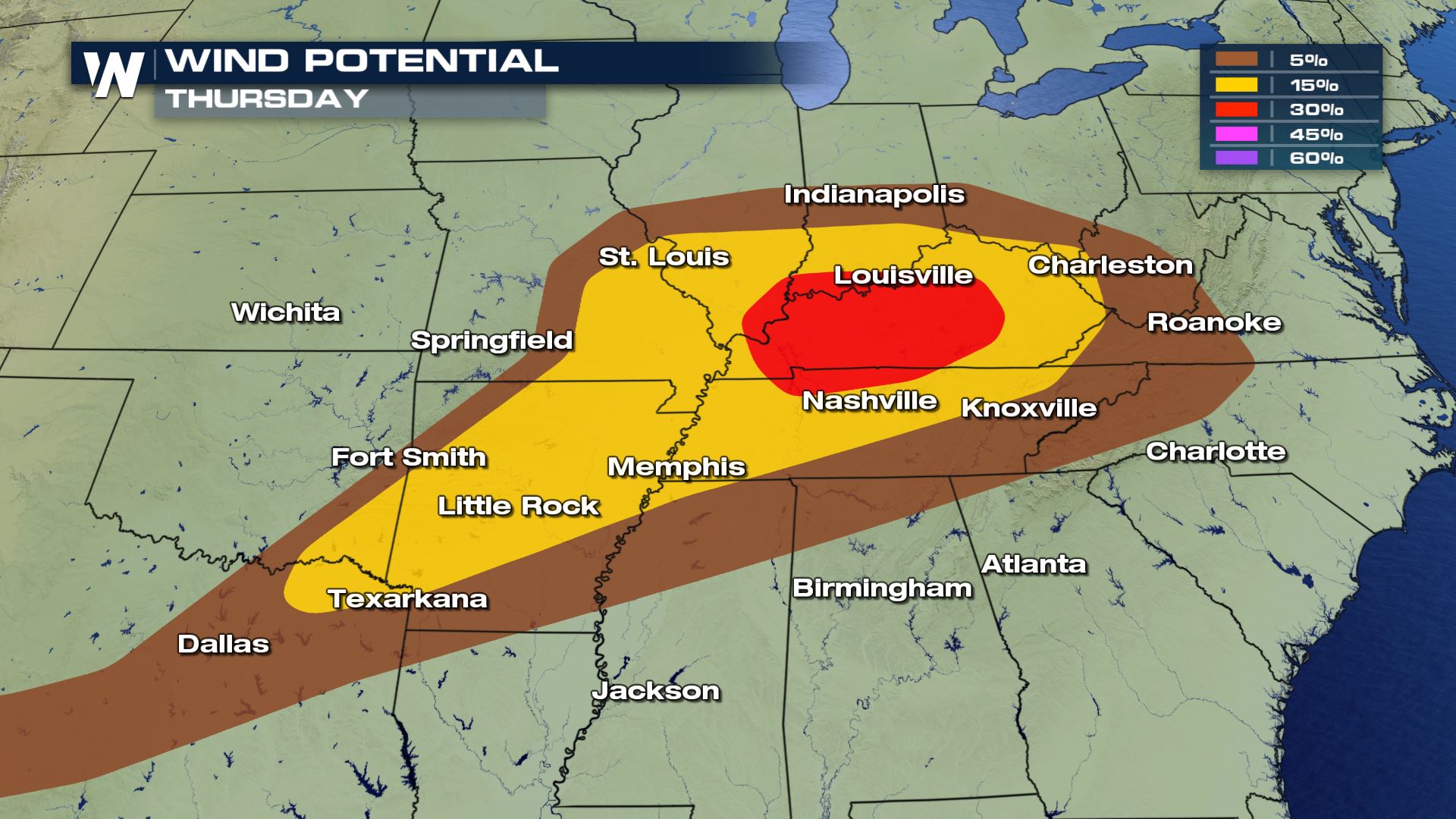 Large hail and damaging downdraft winds are also possible with thunderstorms that form in the afternoon and evening.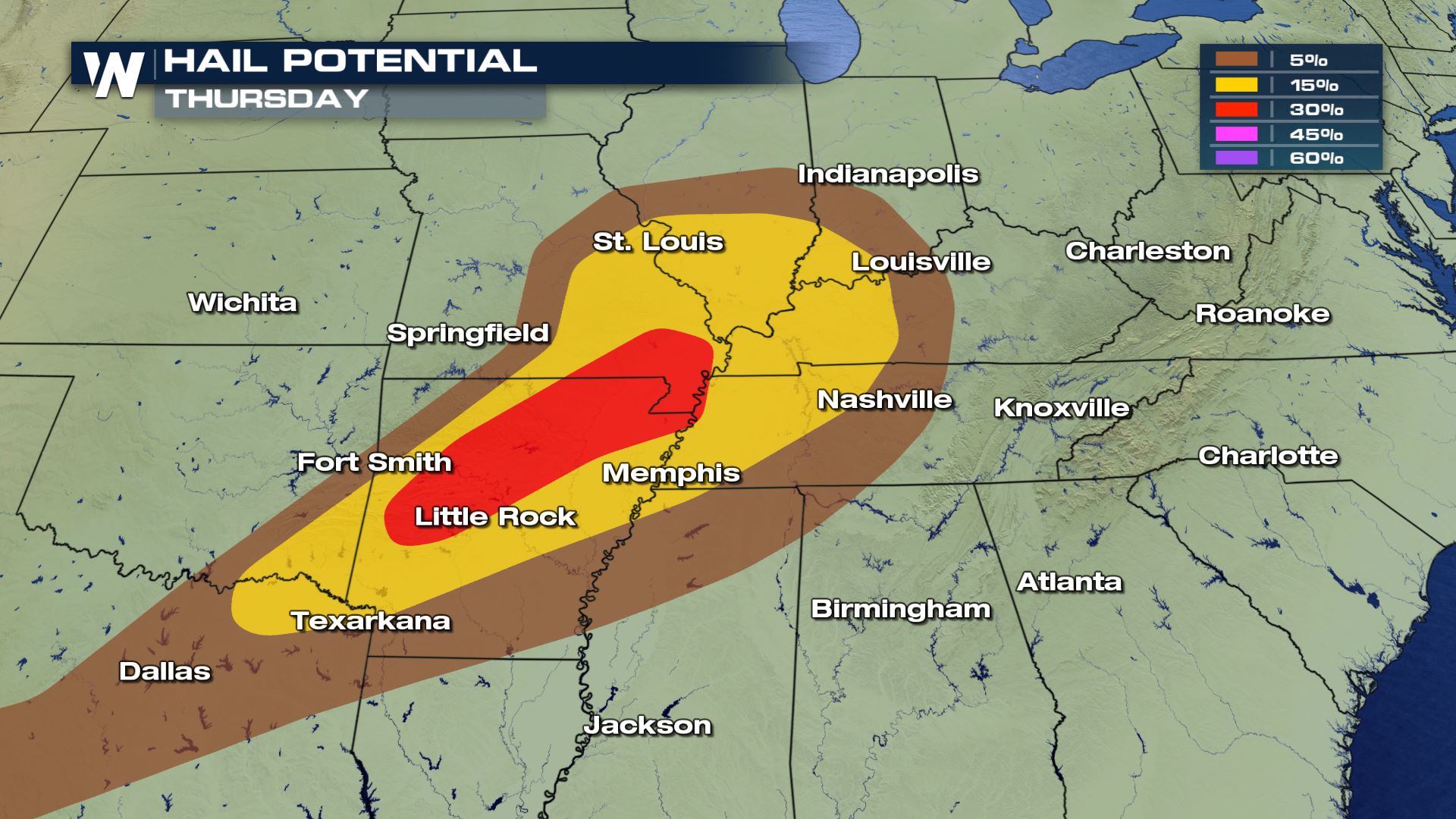 On Friday, the severe weather risk shifts westward into Texas. There is a marginal risk for severe storms from Eastern New Mexico through Southwestern Oklahoma. There is a slight risk for Odessa area north into SE New Mexico. Large hail, damaging winds, and isolated tornadoes are possible.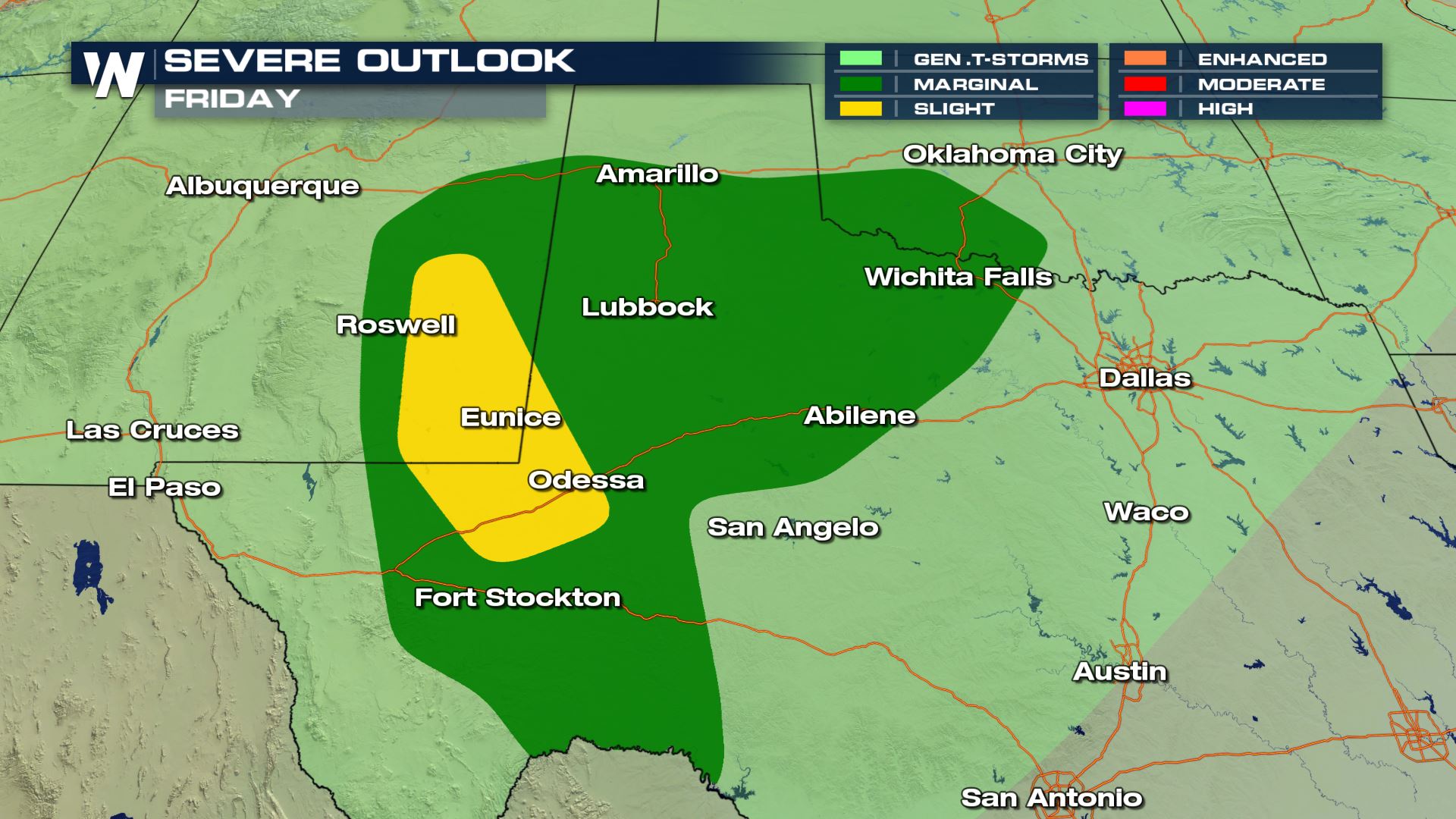 Rainfall totals will be high in many spots through Saturday morning.  Rainfall amounts could be the highest where you see the yellow and orange shaded areas on the map below.  Two inches of rain will be possible in the yellow shaded areas.  Three inches of rain will be possible in the orange shaded areas.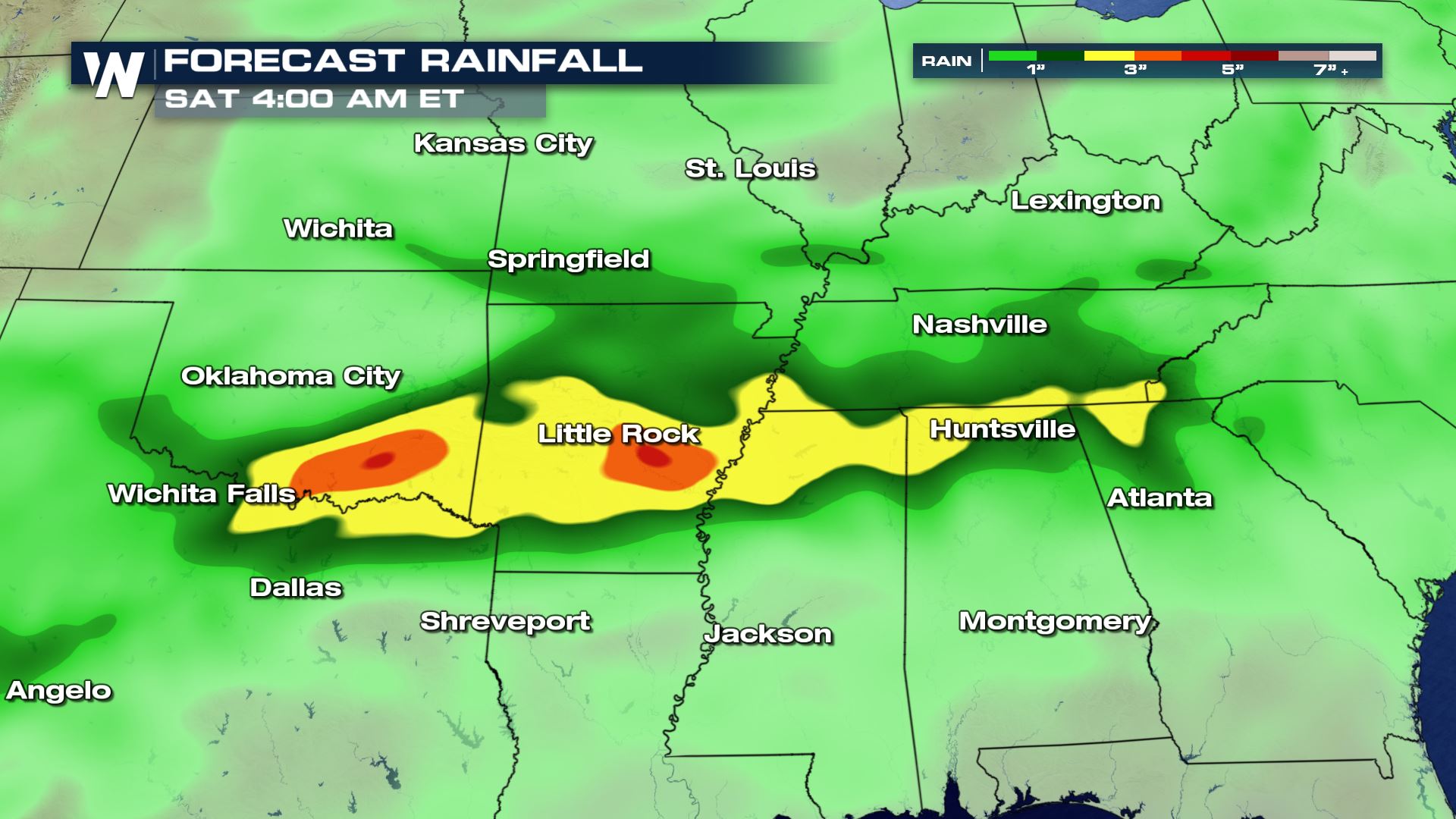 And there could be even more rain through the weekend.  Check out the forecasts for Memphis and Little Rock.  Both cities will have rain chances right through Monday!  Keep those umbrellas handy.