A tornado likely hit parts of Louisiana on Wednesday according to social media video and information from the National Weather Service. https://www.facebook.com/WeatherNation/videos/313060023427146/ Though technically not official until the local NWS office issues a Public Information Statement, preliminary information states, "Emergency manager reports tornado in West Baton Rouge Parish, LA based on video evidence and damage to trees and cane field." This report came in about 9 miles southeast of New Roads, LA which sits northwest of downtown Baton Rouge. Severe thunderstorms are expected to continue through 8 p.m. Eastern, 7 p.m. Central Wednesday in many locations of the Southeast. However after sunset, most of these severe storms will fizzle. There will be a couple of exceptions, one being Georgia and South Carolina where the storms may linger until midnight. The other exception will be roughly from Houston, TX to Monroe, LA where additional thunderstorms may redevelop between midnight and 4 a.m. local time Thursday. There will also be the potential for flash flooding from the heavy nature of today's rain. Always avoid the floodwaters if you encounter them. Here is a snapshot of when and where rain/storms will hit. Greens and yellows (below) show light to moderate rainfall, while oranges and reds show where thunderstorms (some severe) are expected.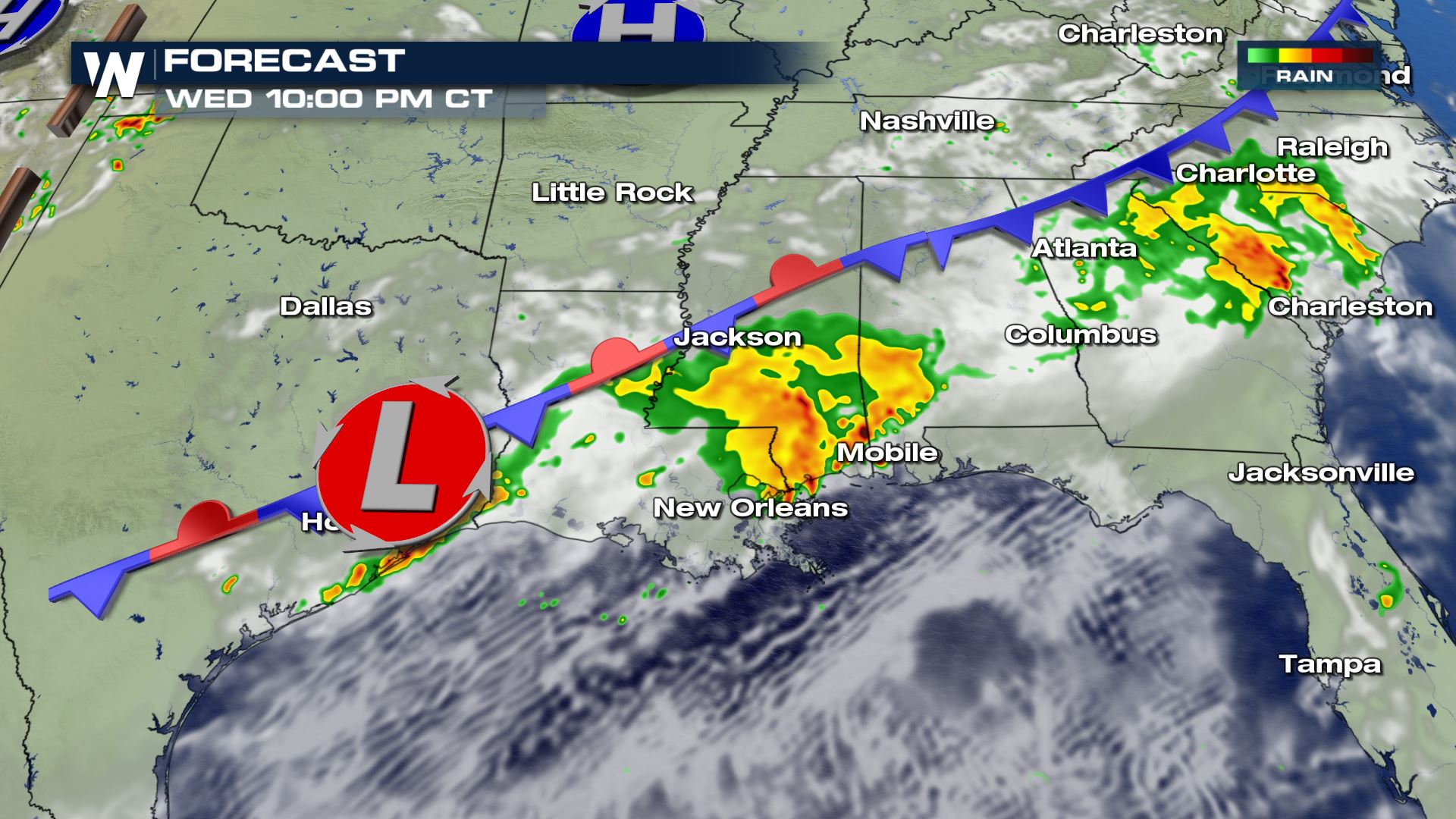 This stalled cold front, classified as a stationary front, will continue to sit across these same areas on Thursday. Yet again, additional thunderstorms are expected to flare up near/around this boundary. The more likely and more concentrated area of severe weather potential appears to be in the mid-Atlantic region on Thursday.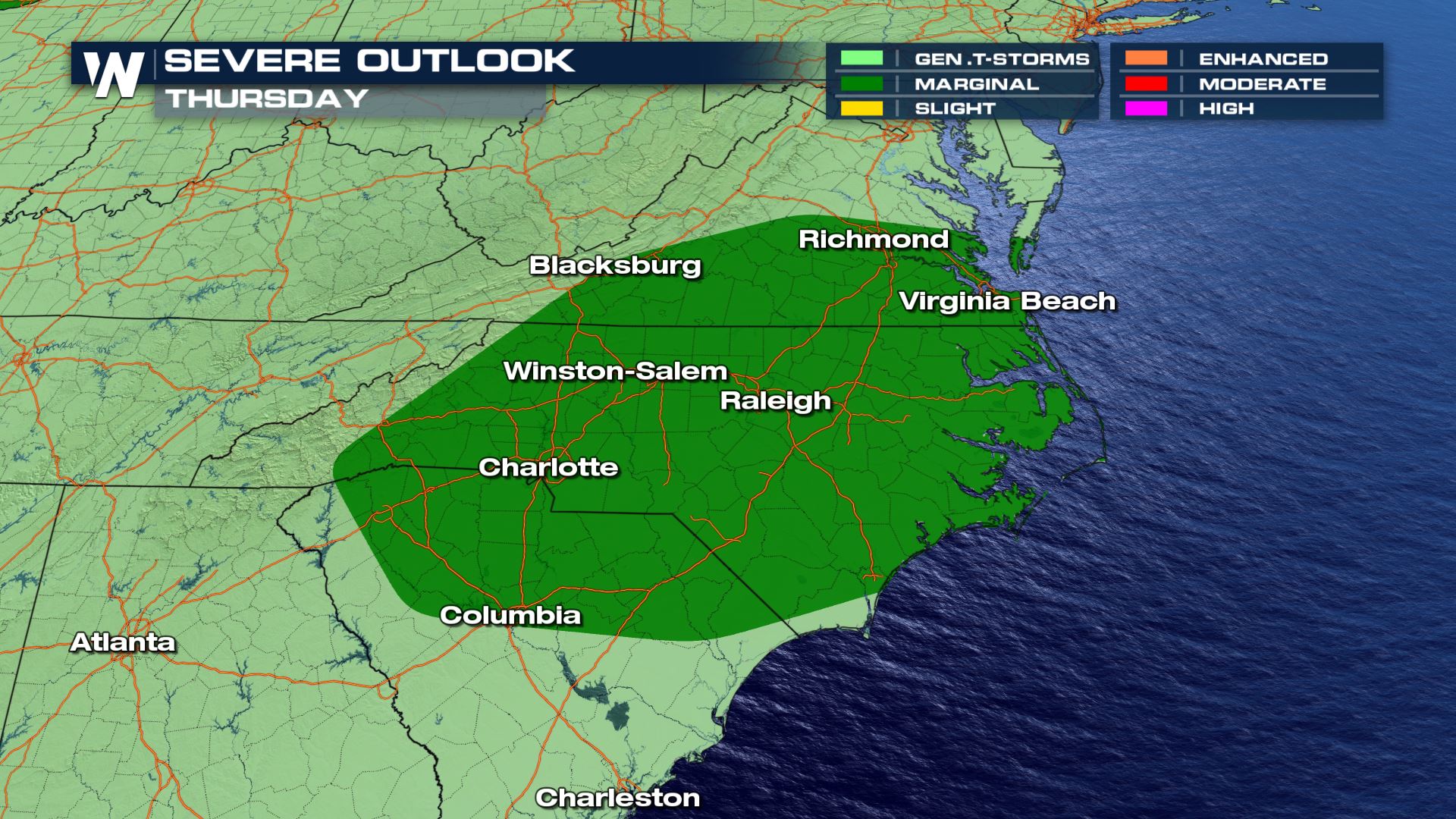 The severe outlook on Thursday, June 25 where dark green shows a marginal risk, meaning isolated severe storms will be possible mainly carrying damaging wind gusts. An area of low pressure is expected to help generate severe thunderstorms in parts of South Carolina, North Carolina, and Virginia on Thursday. The low pressure will help move the stalled front out of the Southeast United States by Thursday night. Below are a couple of snapshots for Thursday's weather forecast.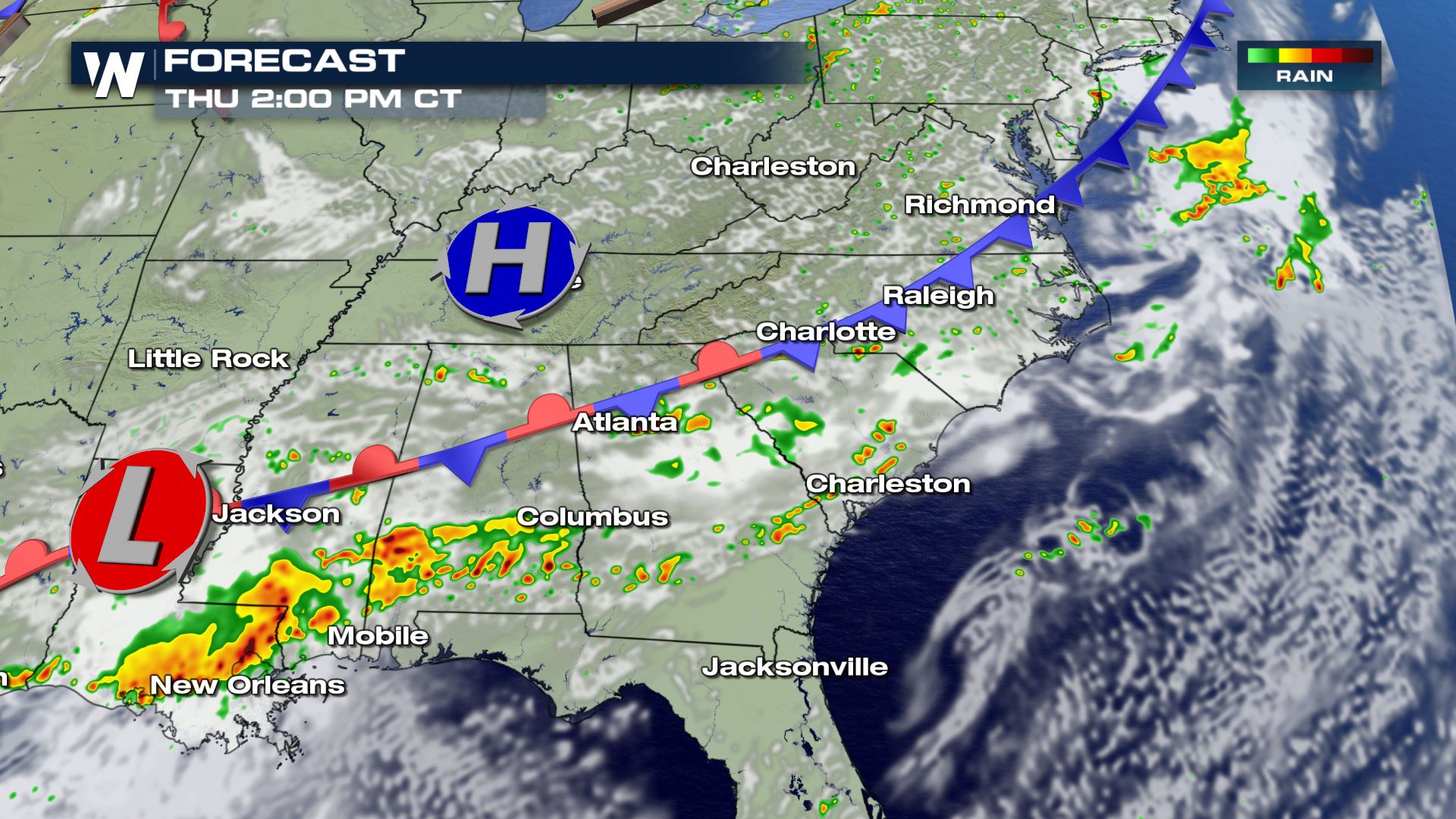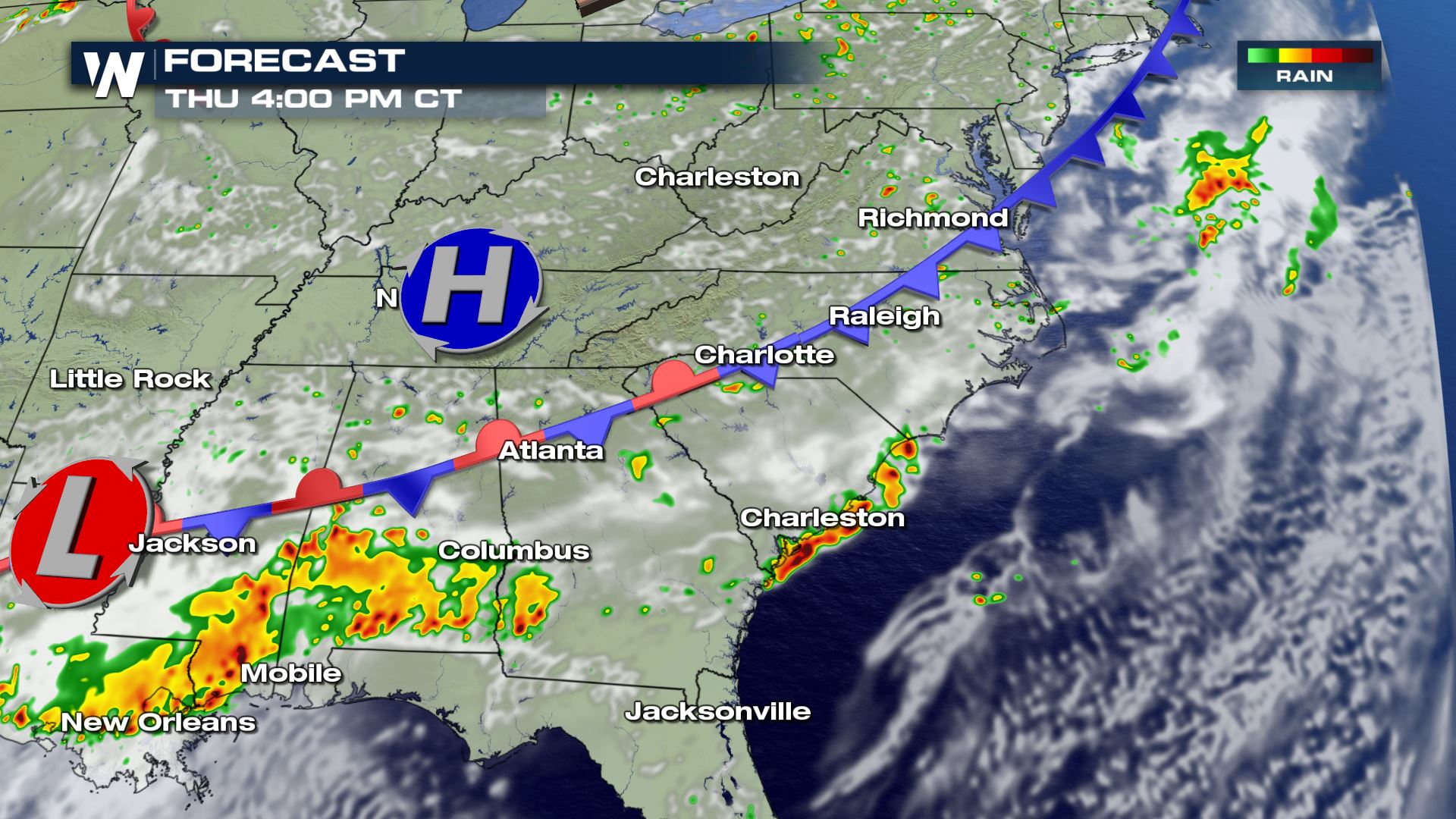 We are in the summer season when severe thunderstorms can strike daily and in an instant. It's always important to know the weather forecast near you when you plan to spend time outside. Stay weather aware, but also weather ready in the event of a severe storm. Know where to go and how you'll get there. Continue to stay with us here at WeatherNation as we provide daily detail regarding the severe weather potential.