A system cutting across the Northern U.S. will bring several days of strong showers and storms.  Some storms could be severe with heavy rain and damaging winds. Here is the latest forecast on the severe weather risk.
Through Tonight
Severe Outlook
The Storm Prediction Center has portions of South Dakota and Minnesota under a marginal (level 1 out of 5) risk for severe storms and across Oklahoma.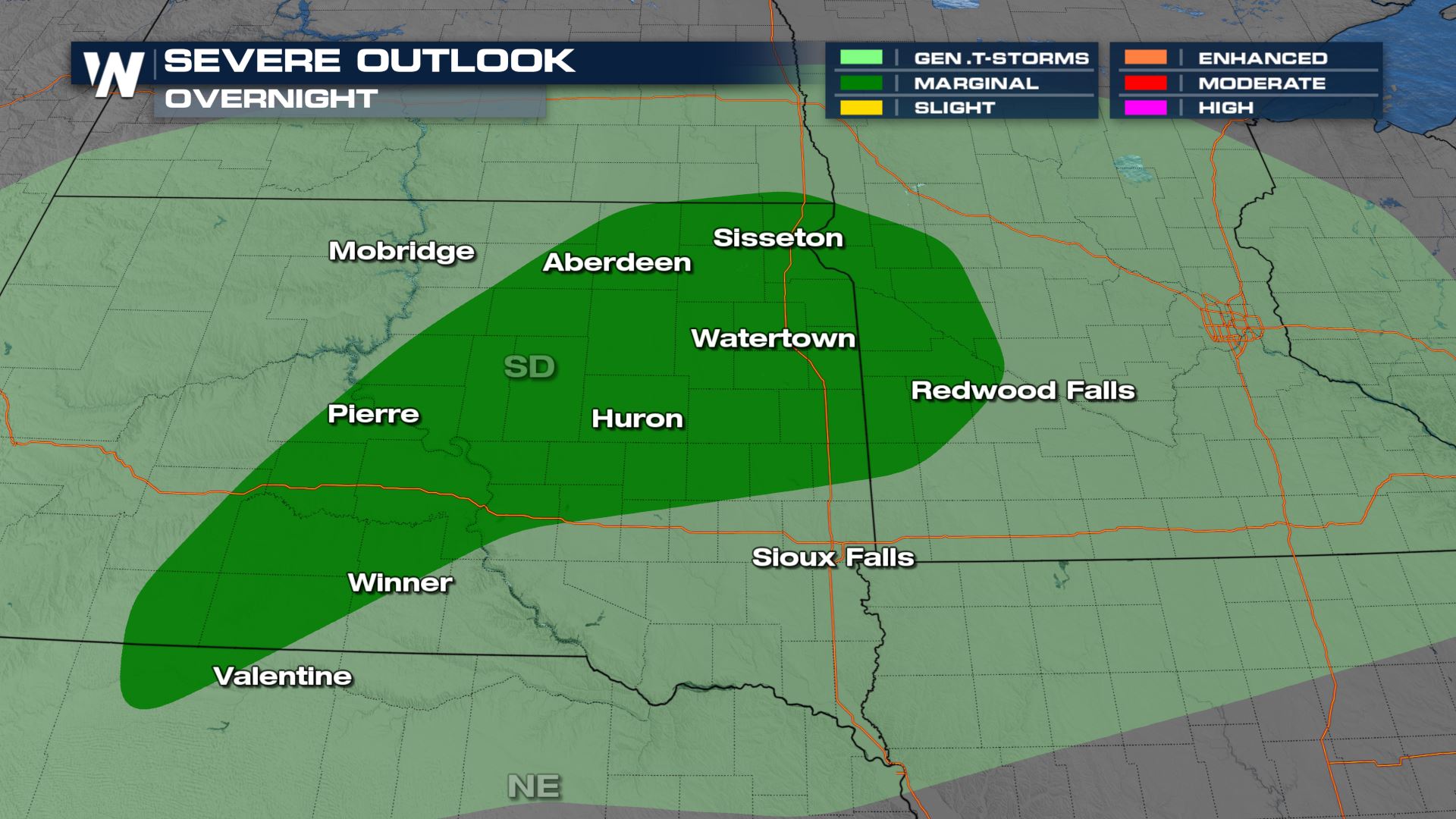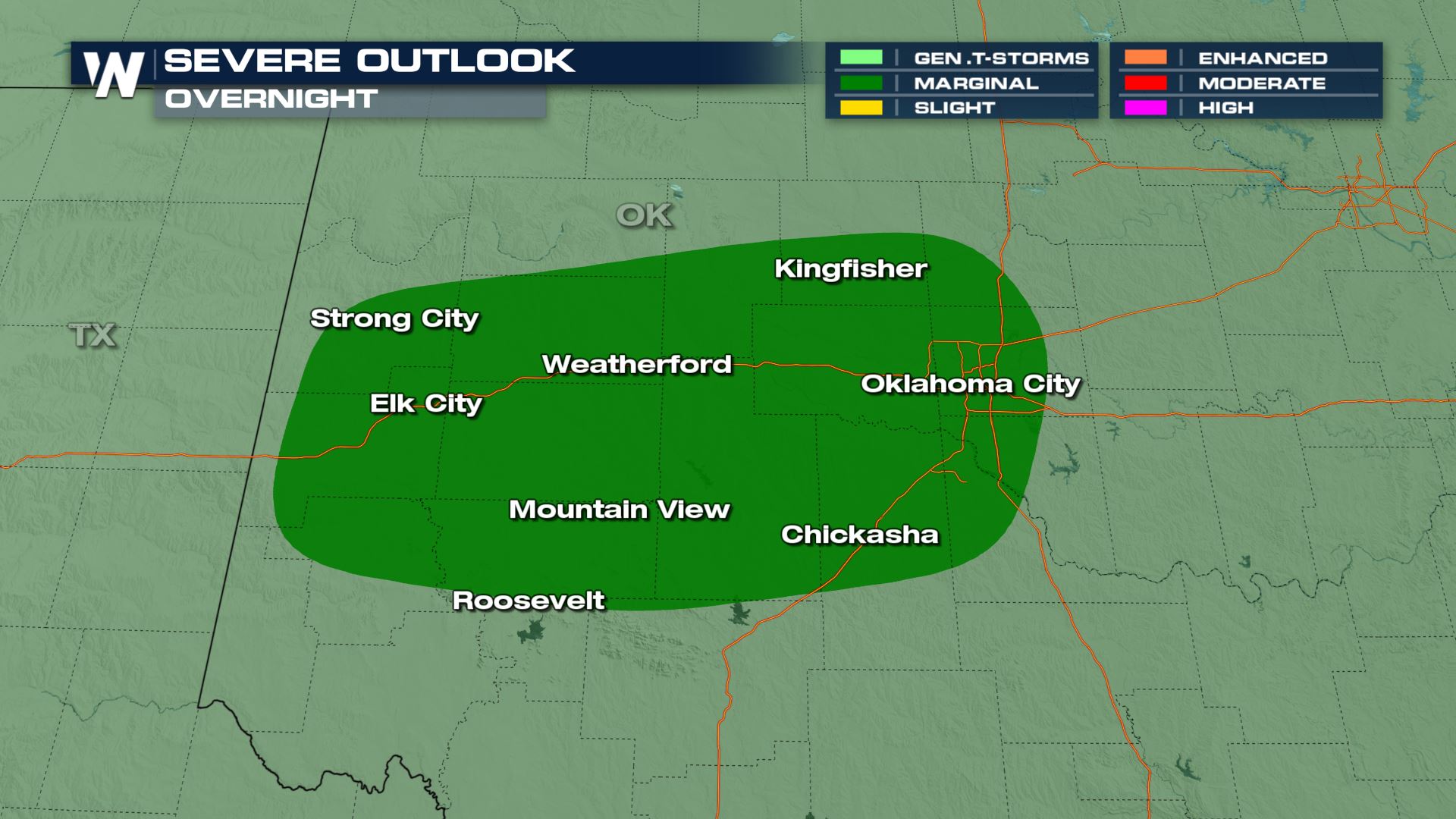 Primary threats through this evening remain as damaging winds across the southern Plains and even some isolated hail across South Dakota.
Forecast
By early Monday morning a few little isolated storms will be possible along the northern boundary.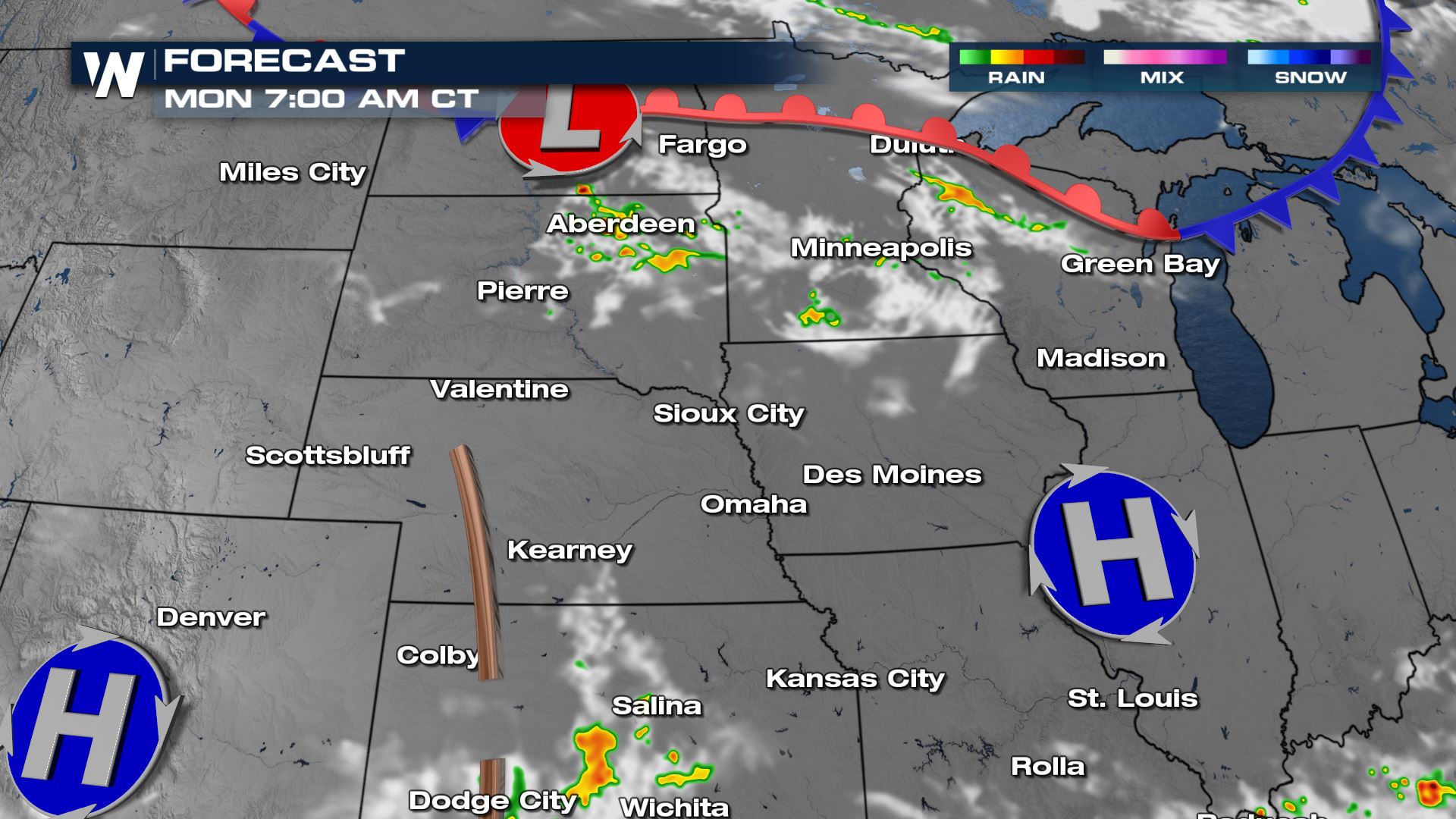 Monday
The SPC has increased the severe weather potential for Monday up to a slight (level 2, on a scale of 1-5) risk for severe thunderstorms across central and northern Minnesota and into the UP of Michigan.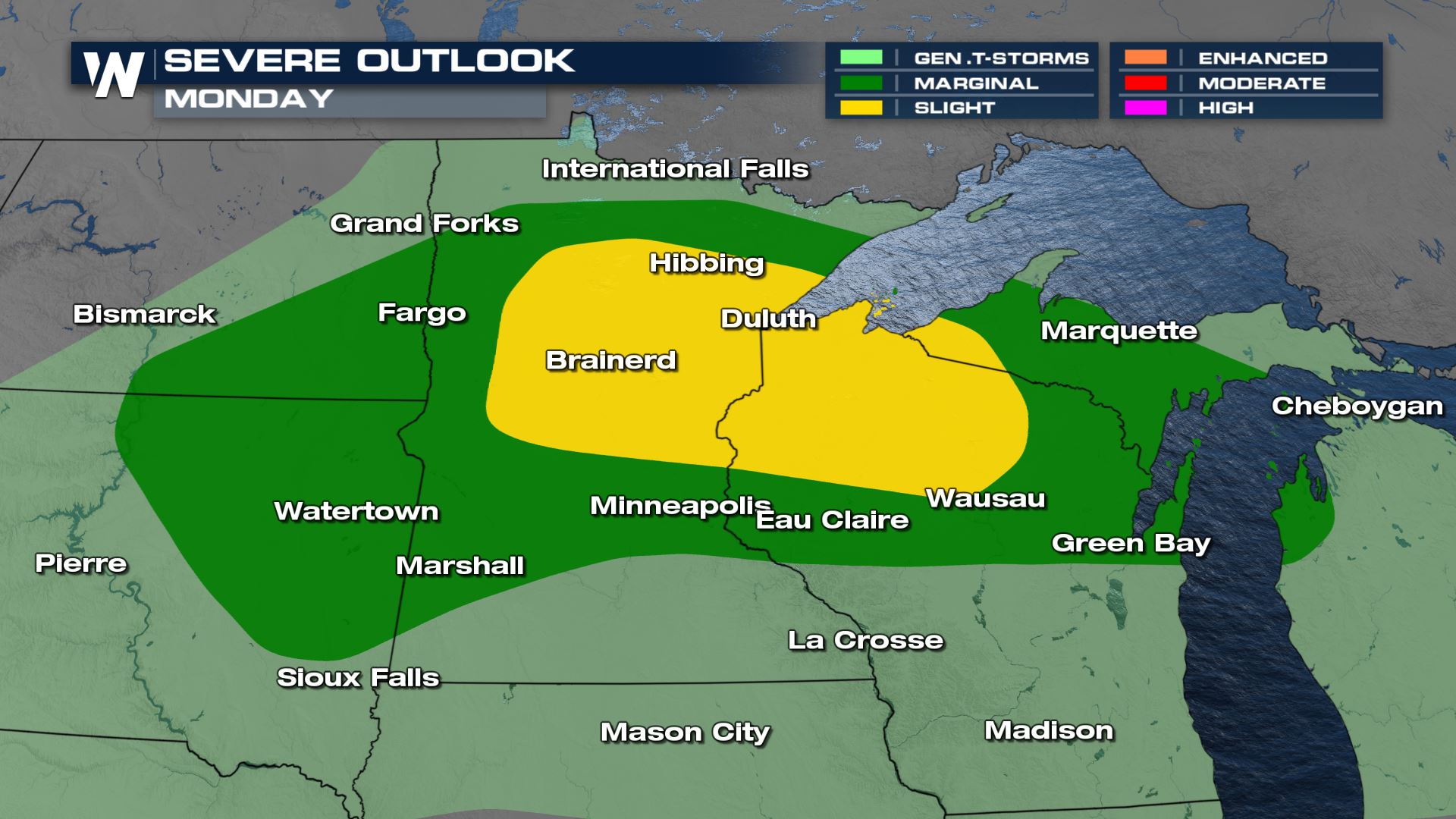 The primary threat from the northern Plains to the upper Mississippi Valley/Great Lakes region will likely be damaging winds, large hail and even a tornado possible with initial development of these storms in the afternoon and evening. This may produce an environment conducive for supercells which means the tornado threat is non-zero.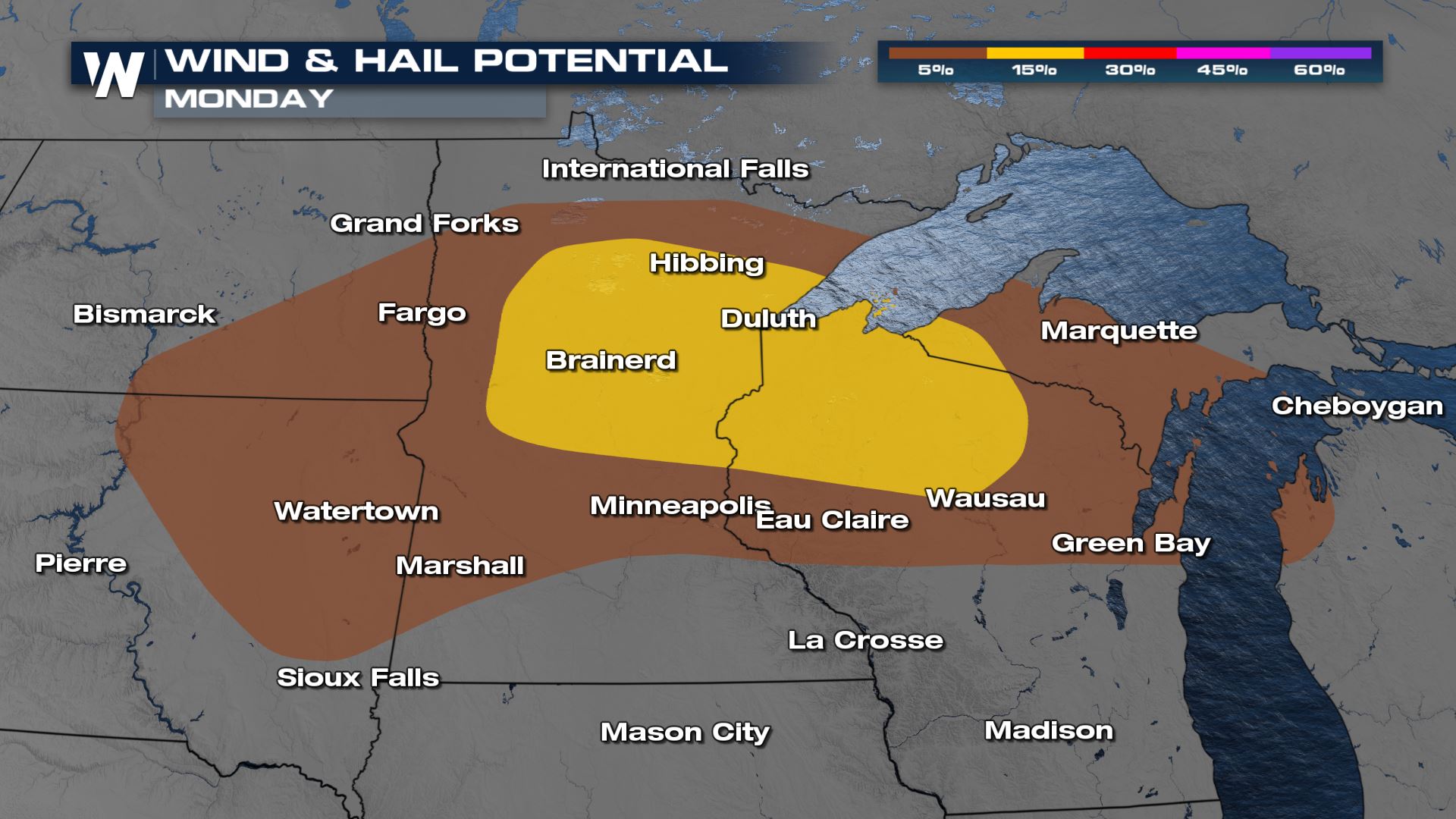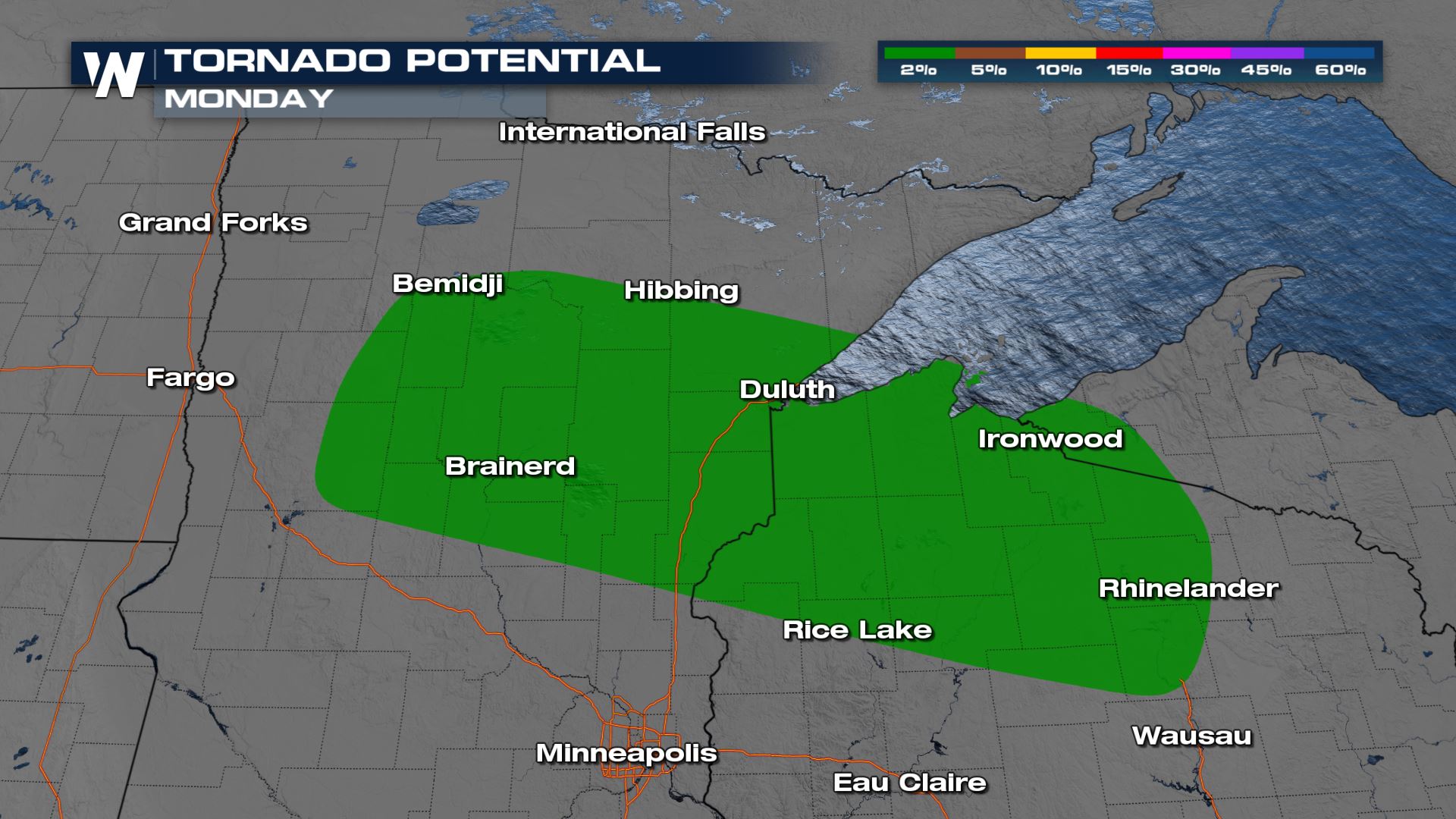 Forecast
A few robust storms ignite close to the low pressure center mid to late afternoon Monday in South Dakota and along the warm front in northern Minnesota.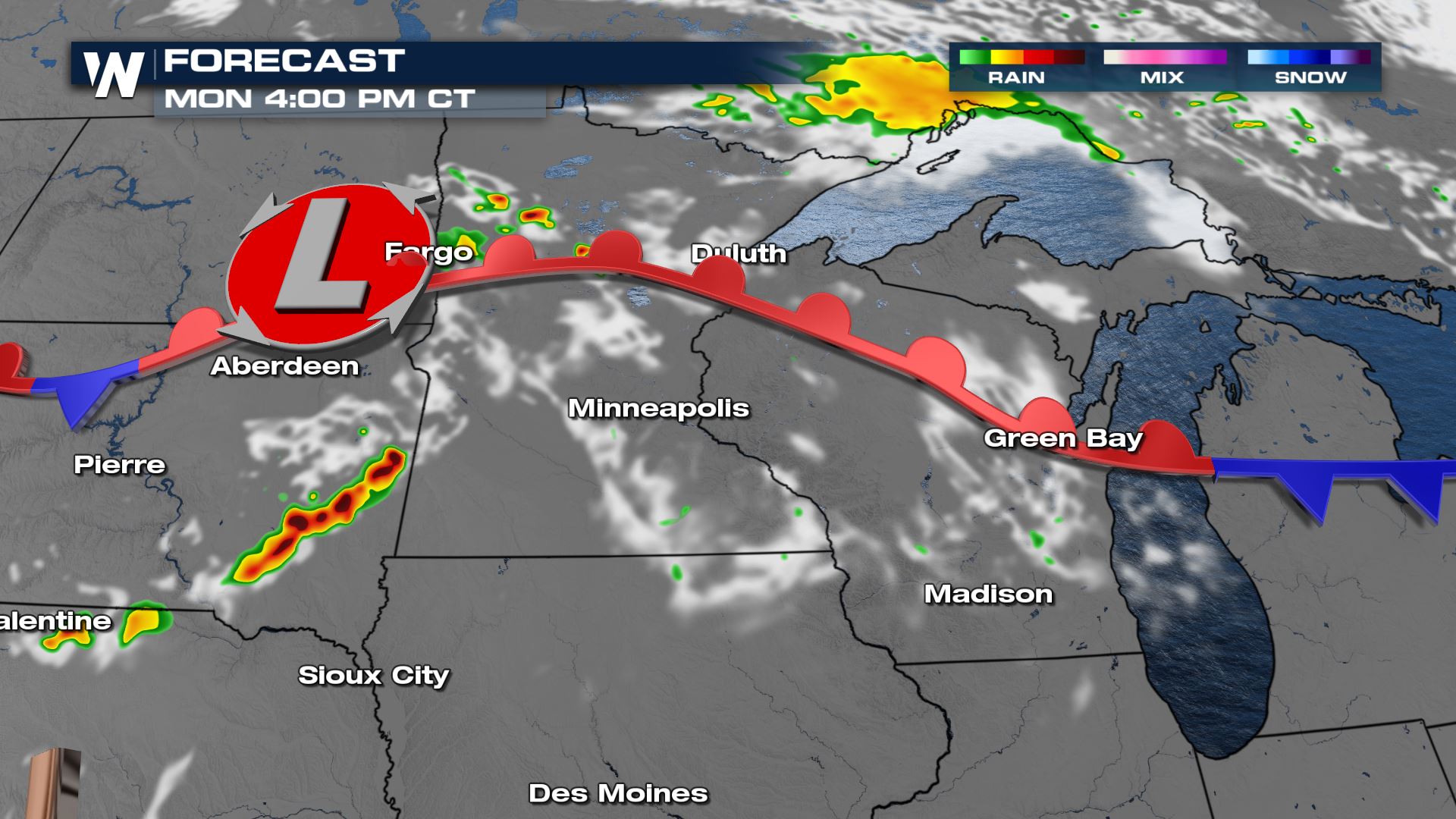 Into the late afternoon, in this warm sector, warm air advection along the warm front and veering winds with strong northwesterly flow aloft means that a few supercells are forecast to move through Minnesota and eastern South Dakota. A few of these storms will likely cluster together by the evening.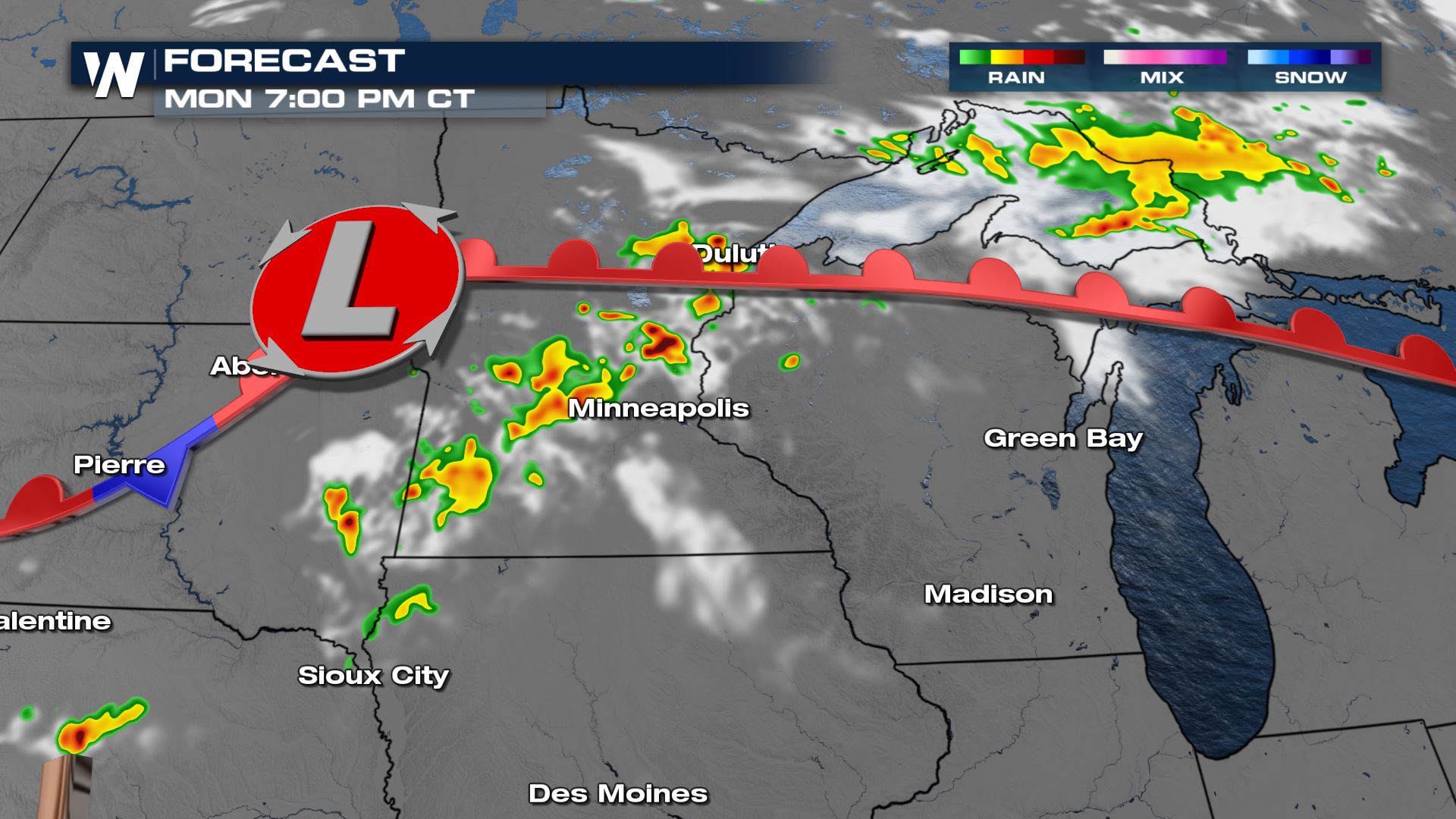 Once we see storms clustering and organizing a bit better the initial threat for hail and tornadoes becomes more of a wind threat into the late evening hours.
Storms don't complete dissipate by nightfall,  in fact the UP of Michigan continues seeing a few storms overnight.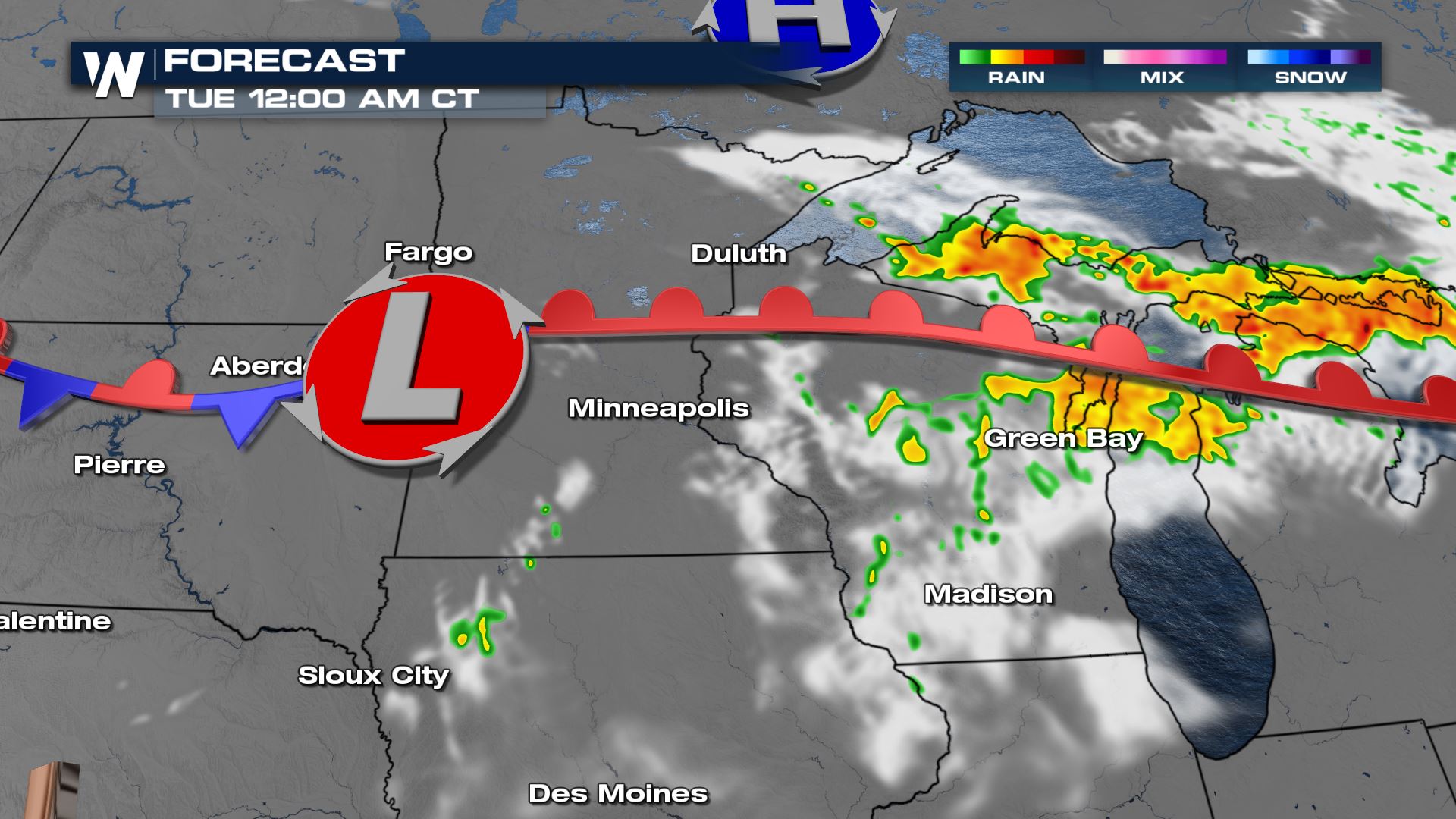 Tuesday
By Tuesday, storms are still likely to form along the warm front into the upper Midwest but the risk comes back down to marginal, level one. Thunderstorms may produce gusty winds and some hail.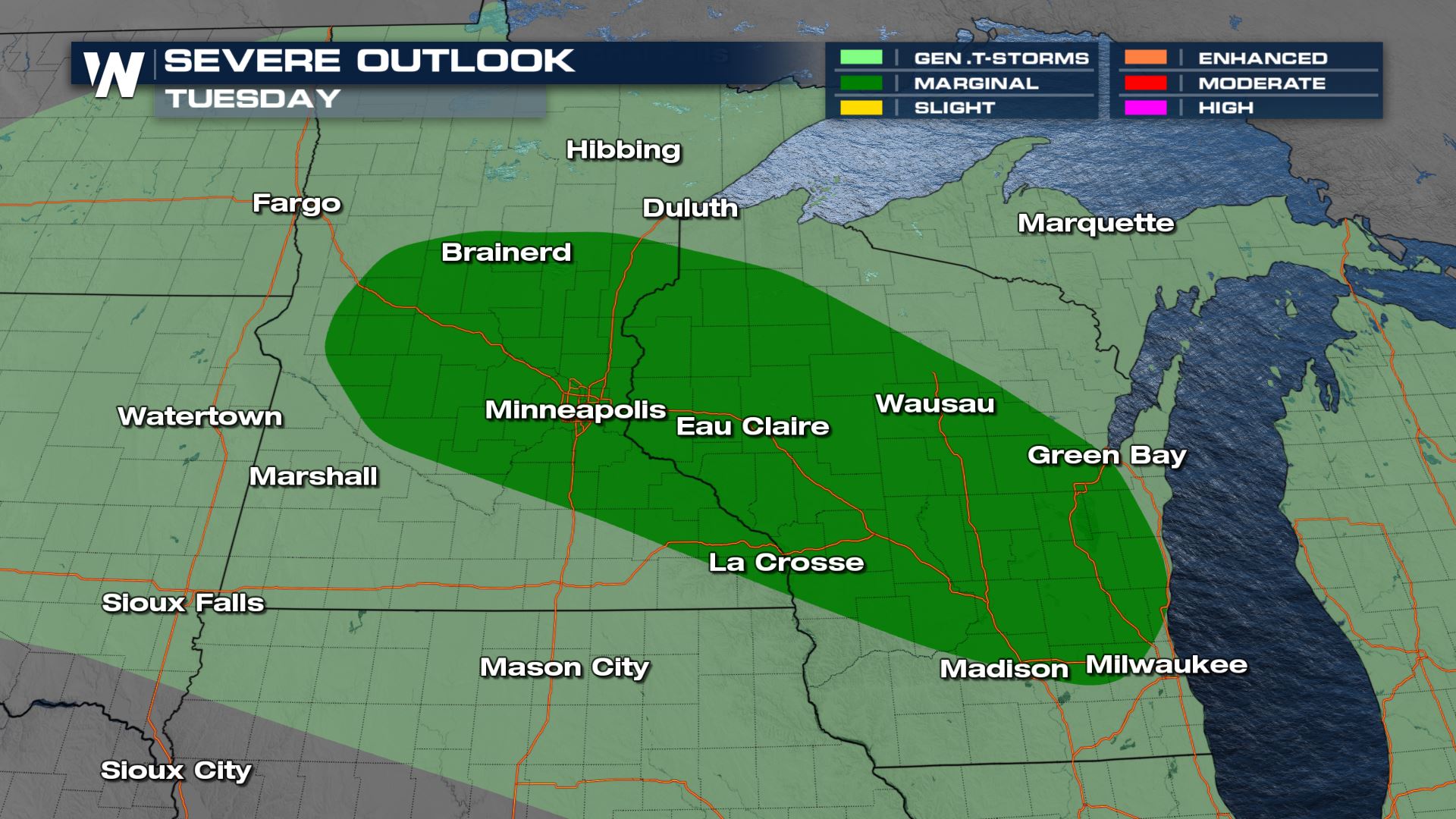 Keep checking with WeatherNation for more updates on the severe chances over the next few days.