It's been an active start for tornadoes and severe weather so far this year across the lower 48. After this week's most recent severe weather outbreak that led to at least 36 fatalities from 46 tornadoes, the national tornado count is likely running significantly above average so far this year. That's based on a combination of
official statistics from the Storm Prediction Center (SPC)
, and an analysis of
this week's most recent tornado outbreak
. While an exact tornado count so far this year is still in flux - tornadoes are still being counted from the Sunday-Monday tornado outbreak across the Southeast - at least 180 tornadoes touched down from January through March, and at least 63 tornadoes have been reported so far this month. That puts the nationwide preliminary total at about 243 tornadoes through mid-April, though the actual figure is likely quite a bit higher than that. As usual with early-season storms, the highest concentration of tornadoes (and severe weather overall) is across the southern tier of the country. Texas, Arkansas, Tennessee, Mississippi and Alabama have seen the highest amounts of tornadoes so far this year. That's mostly encompassing
the so-called 'Dixie Alley' for tornadic activity
.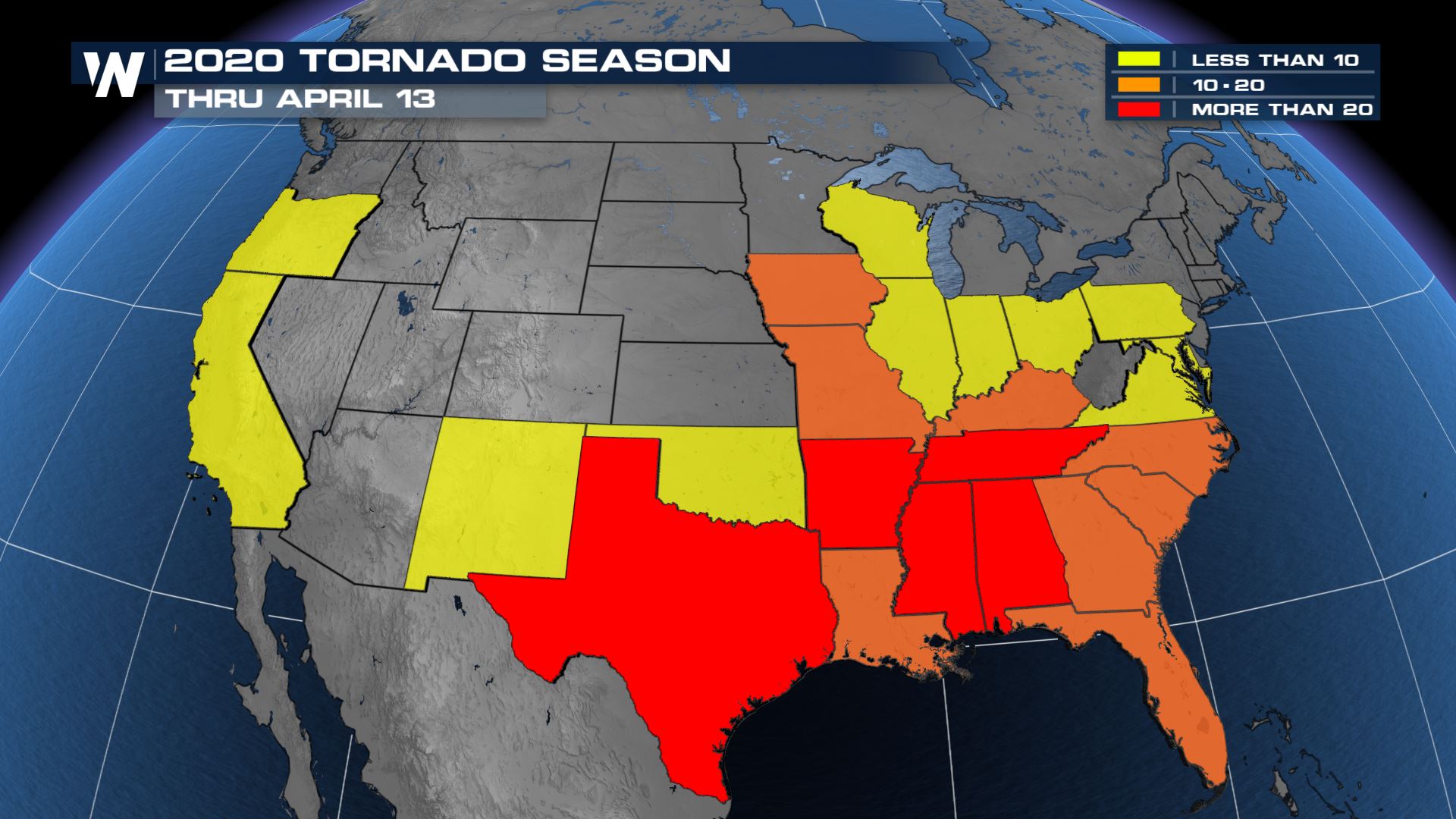 Unfortunately, what is also clear is the U.S. tornado death toll is far above what it usually is, and that's due to the stark increase of tornadoes nationwide so far in 2020. At least 66 Americans have lost their lives in a tornado so far this year, which is significantly higher than the usual year-to-date figure. It's also close to the typical full year total of approximately 71 tornado deaths per year in the United States. The active-to-date severe weather and tornado year can be primarily tied to two things: an active subtropical jet stream, and warm temperatures across the Southeast. The jet stream's especially strong winds have been a common theme throughout the calendar year so far, helping lead to several high-impact severe weather events. Those strong winds are fueled by cooler air to the north clashing with warm, humid air streaming out of the Gulf of Mexico.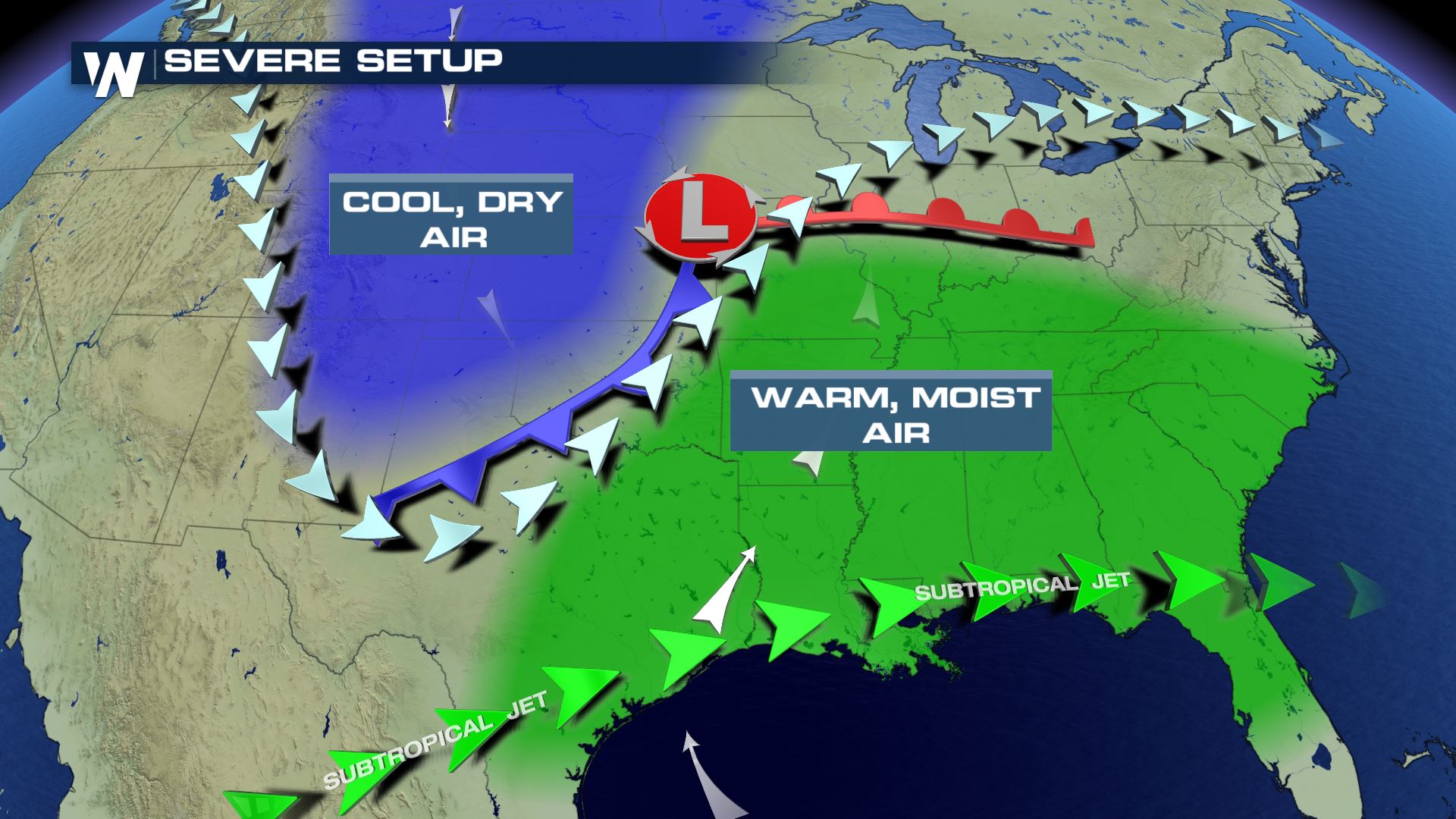 Unusually warm sea-surface temperatures in the Gulf of Mexico are also likely spiking temperature and dewpoint values across the Southeast as well. Higher temperatures and moisture values add energy to storms, and during the early months of the year, temperatures are often borderline for higher-end severe weather events. So, even a small increase in temperatures can make a big difference, and it appears to have been at least part of the case with the active start to the severe weather season. Those same warm sea-surface temperatures in the Gulf of Mexico, by the way, are also a big part of the reason that
an active Atlantic hurricane season may be in the offing
.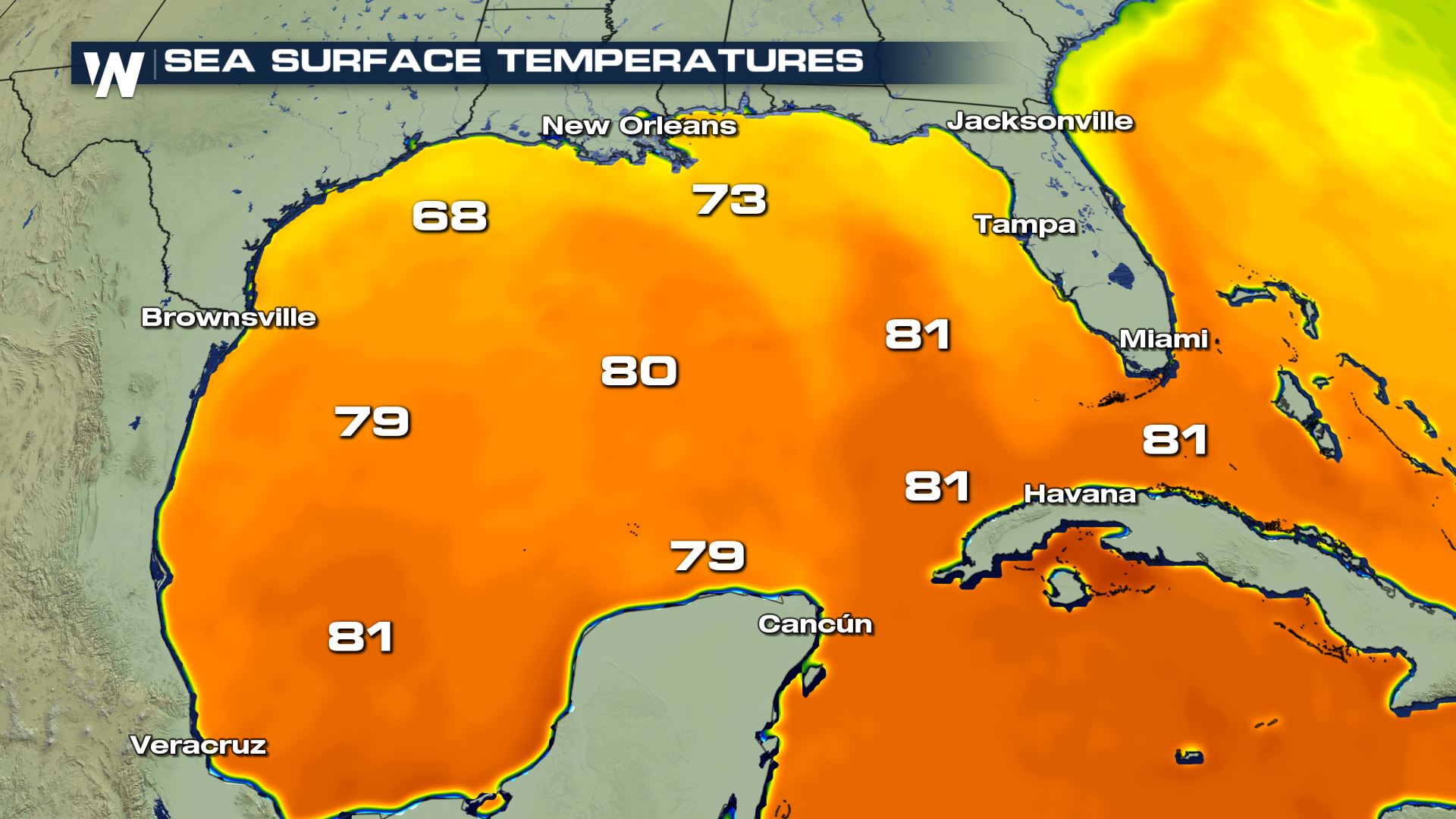 Stay with WeatherNation for the latest through the rest of the severe weather and tornado season.