It's time! Week 1 of college football is here and we're highlighting what games may be impacted by the weather. For the first week of college football, anything can happen. But since this is early September it can still be DOWNRIGHT HOT! We're watching the projected thermometer for a couple of games this weekend, both in southern California. Both UCLA and USC are playing at home this week and it will be very hot. Just imagine the heat, added sunshine, and added pads/sportswear makes it even worse.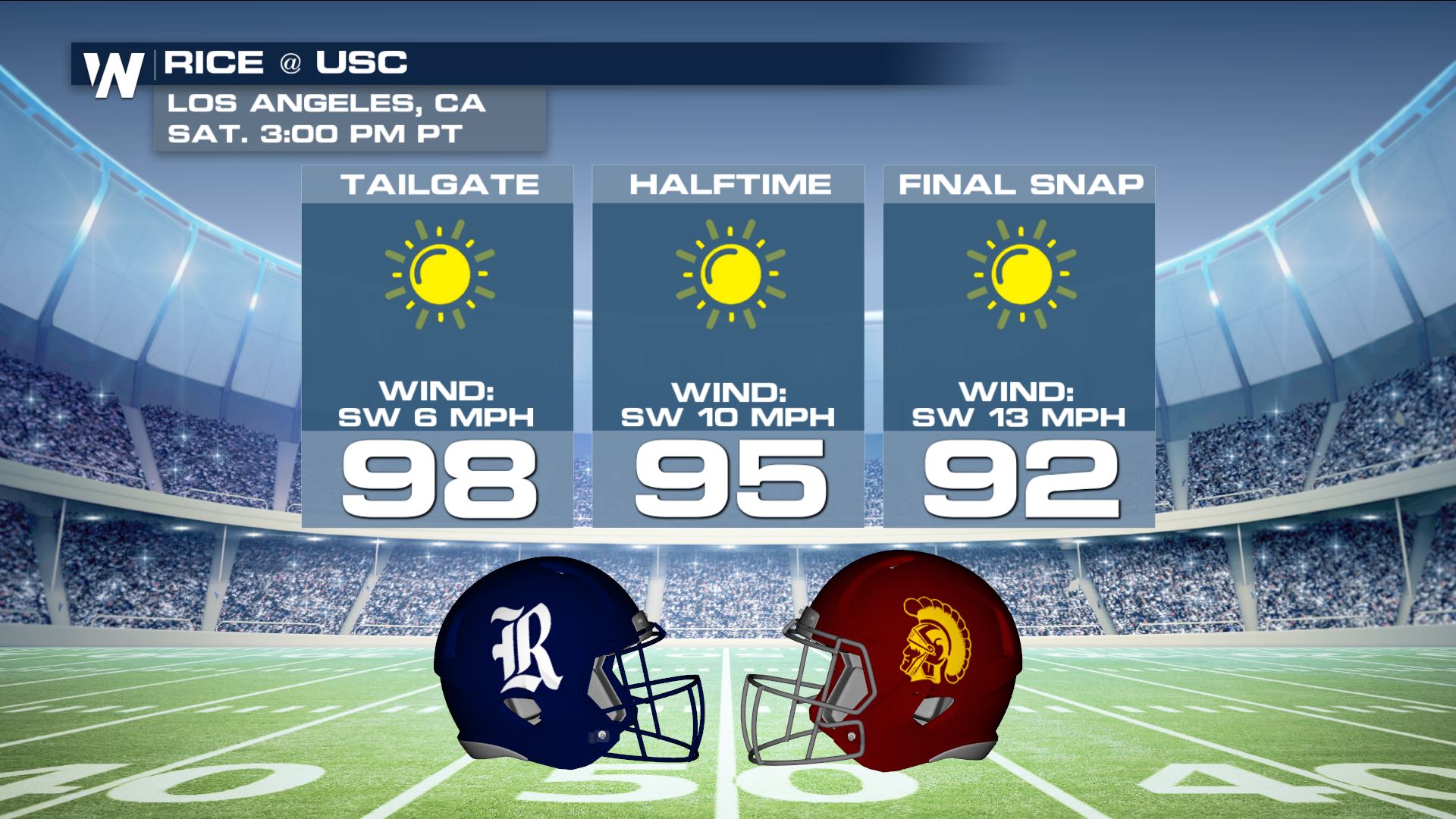 Temperatures during these games could soar through the 90's and approach the triple digit mark at some point during the game. If you're going to be at the game certainly drink plenty of water (especially in between those adult beverages) and try to stay shaded as much as possible.
Besides the heat, we're also watching a few games that may have some gametime showers or some tailgate thunderstorms. In Tuscaloosa, Alabama Saturday evening there may be a few lingering thunderstorms from earlier in the day. So all those 'Bama and USU fans will want to listen out for thunder and watch for lightning when tailgating.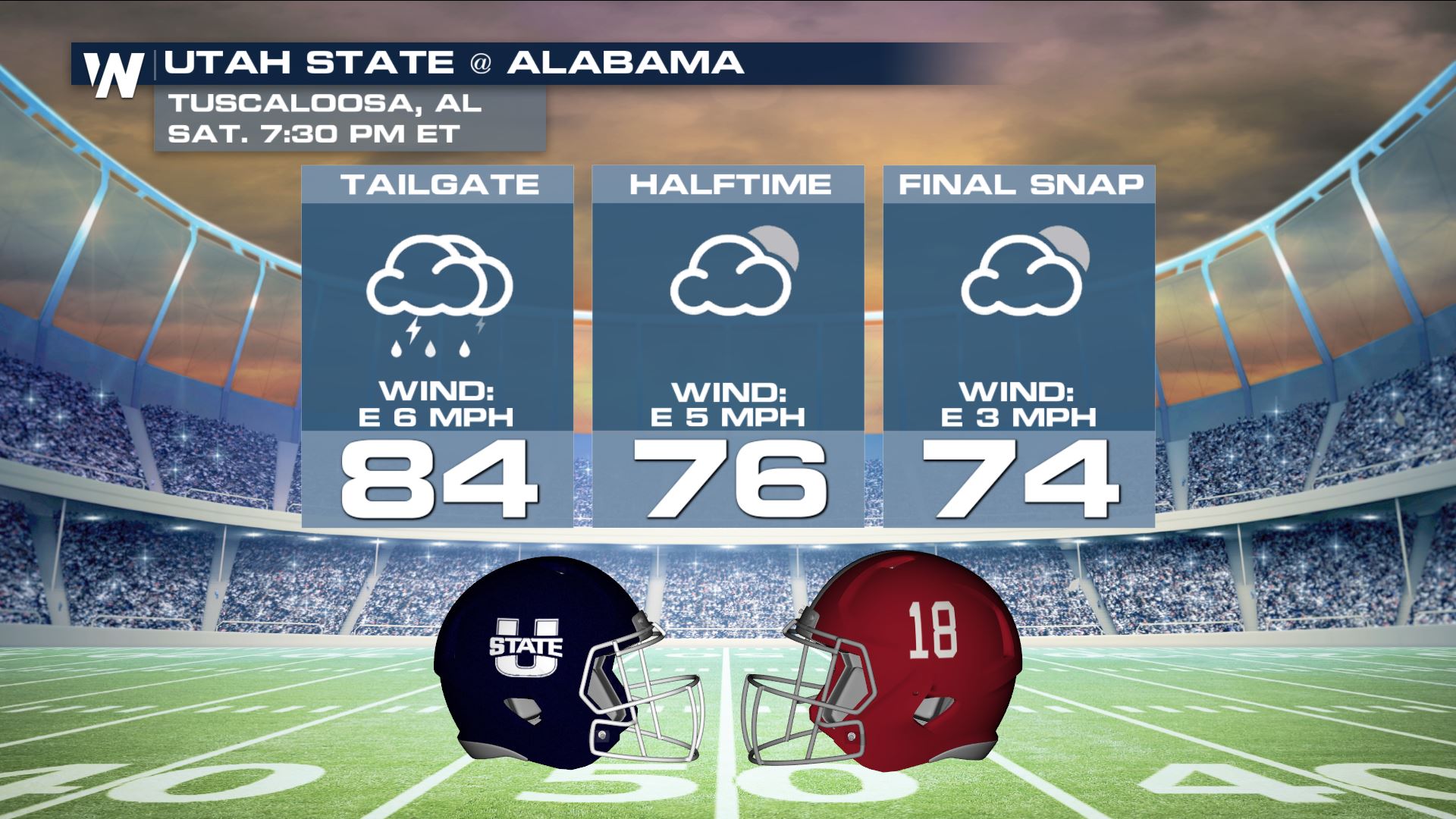 In Kentucky, Miami of Ohio is visiting and may bring a few rain showers for the early part of the evening hours. Severe weather is not anticipated at this time, however a few showers should wrap up by halftime at the latest.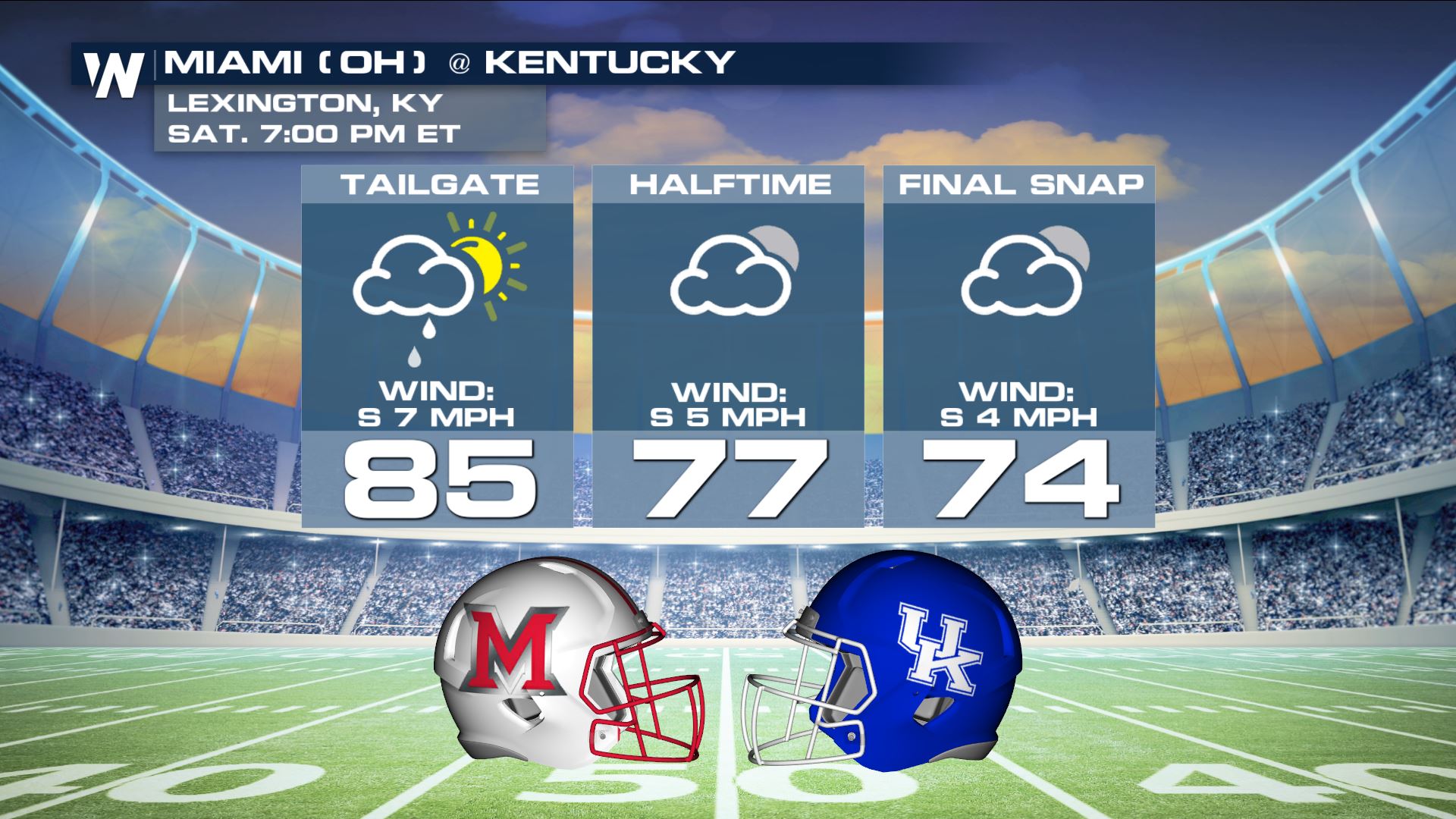 Then over to Florida we go where it can rain at any time. In this case, the tailgate time seems to be the most likely for rain showers while the Gators are getting ready to host Utah.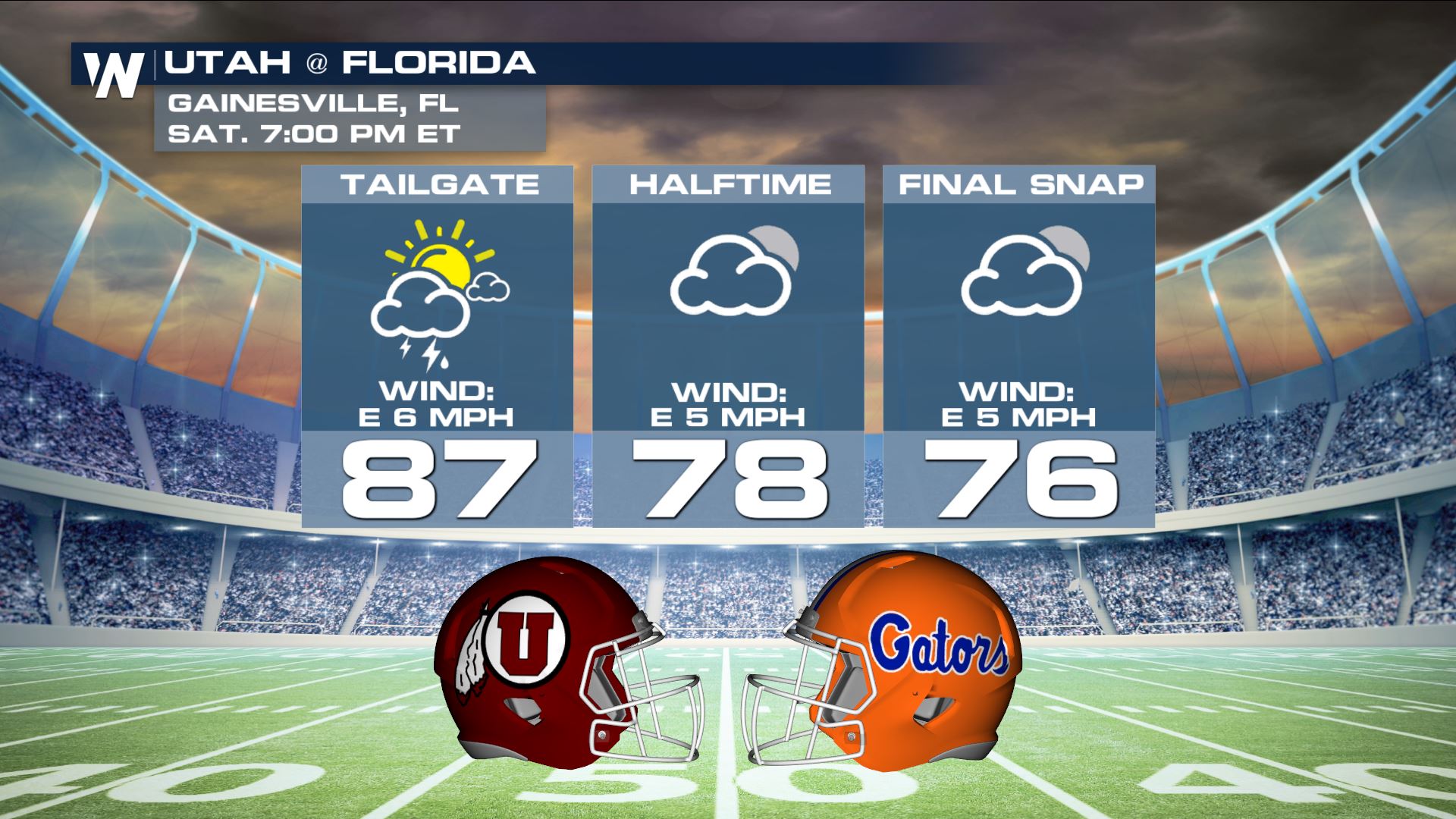 The weather can change in an instant. That's why when you're enjoying yourself outside you'll want to pay attention to your surroundings and keep tabs on the weather conditions in your area!