An intense low off the coast of Nova Scotia will brings strong winds and rough seas to parts of New England through Friday, along with heavy rain and snow for some.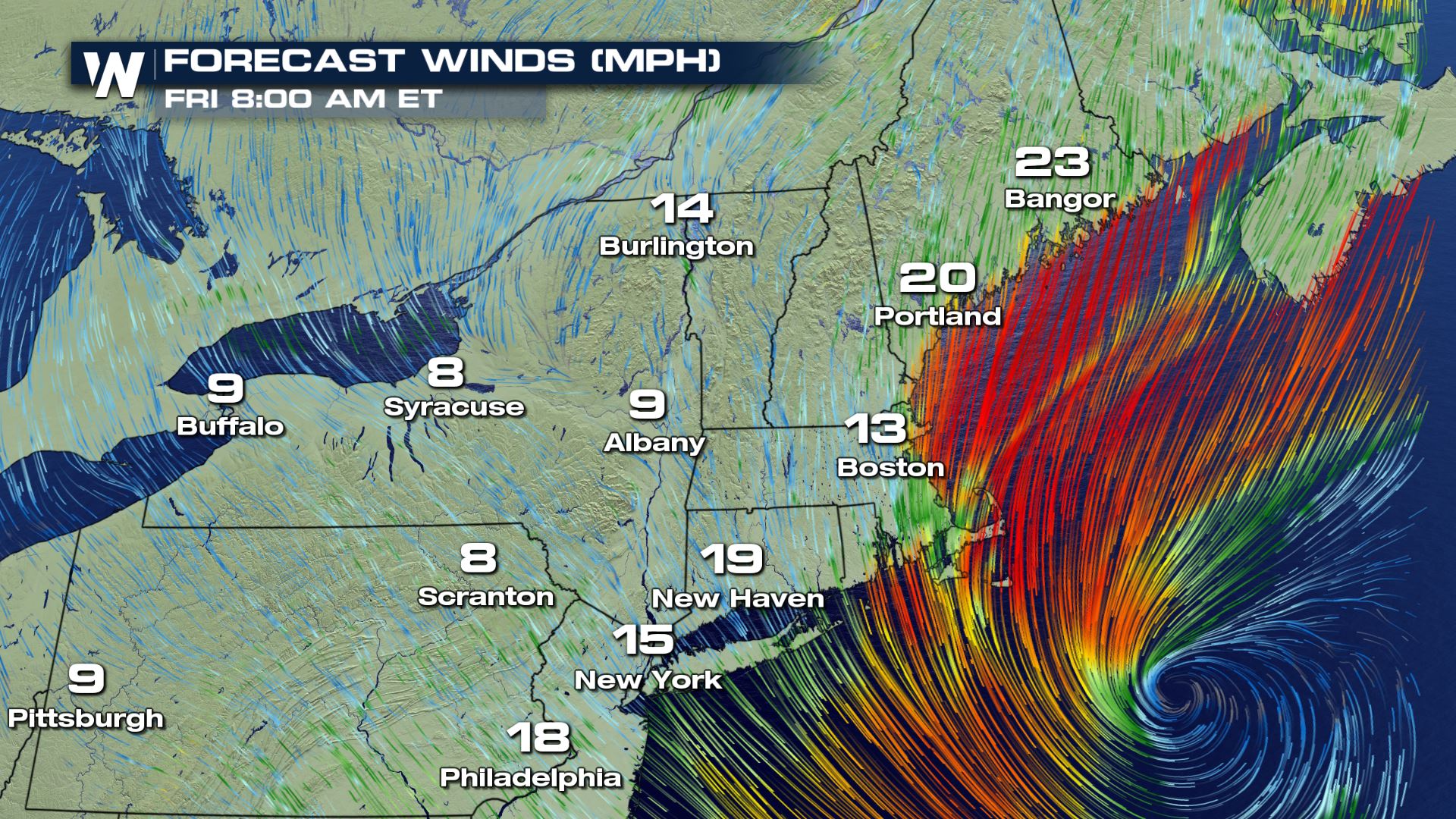 The low will remain strong as it retrogrades, or moves west, slightly during the day Thursday before moving away from the coast on Friday. Strong east and northeasterly winds are expected along the coast as a result, which could creates waves between 8 and 23 feet high. Dangerous conditions for mariners are expected with seas remaining treacherous into Saturday. Swells of up to 15 feet are possible through Saturday evening.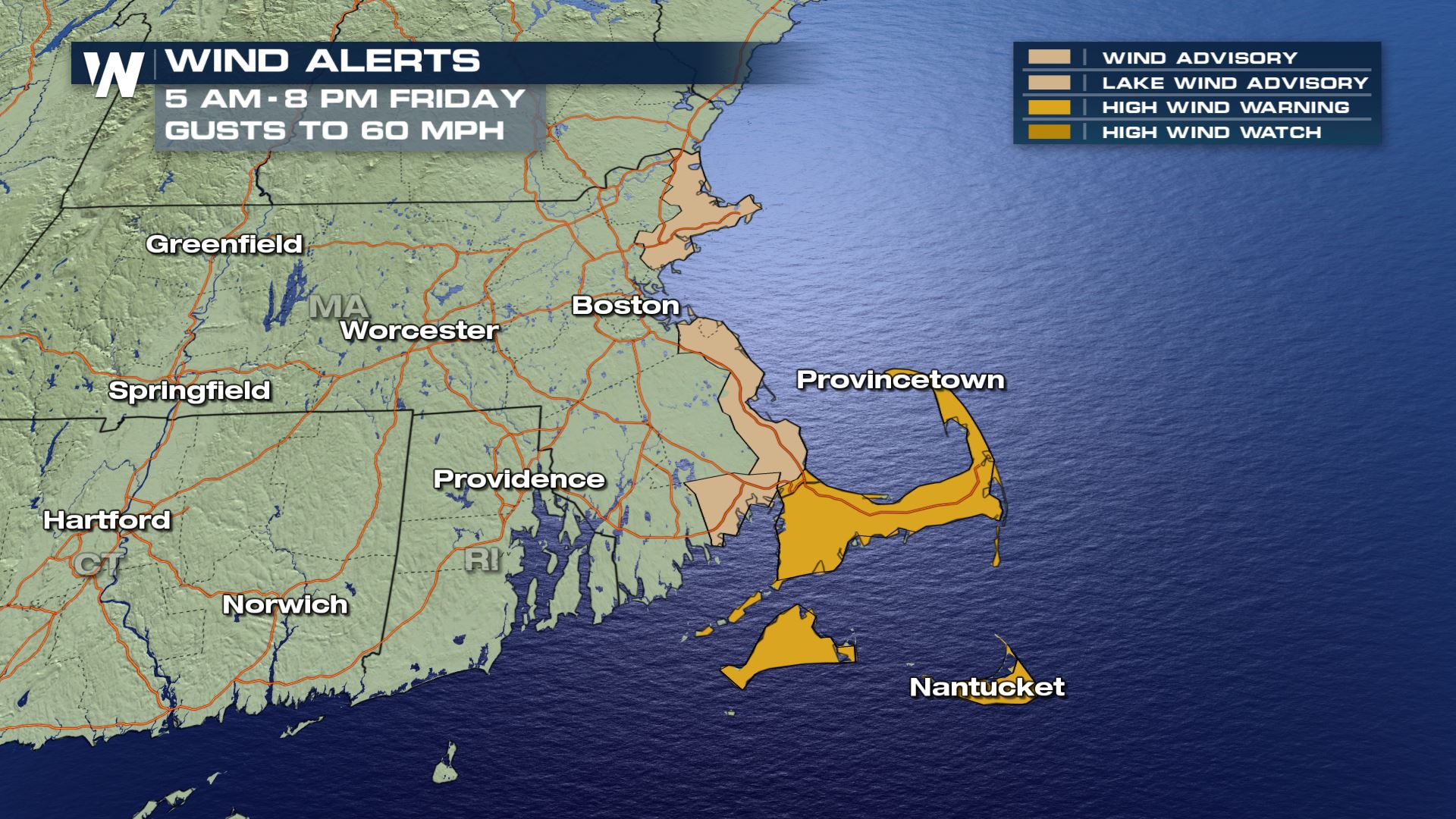 High wind warnings and wind advisories have been issued for the highlighted areas in Massachusetts. The alerts begin early Friday and last throughout the day. Gusts could potentially reach 60 mph which could lead to downed trees and power-lines.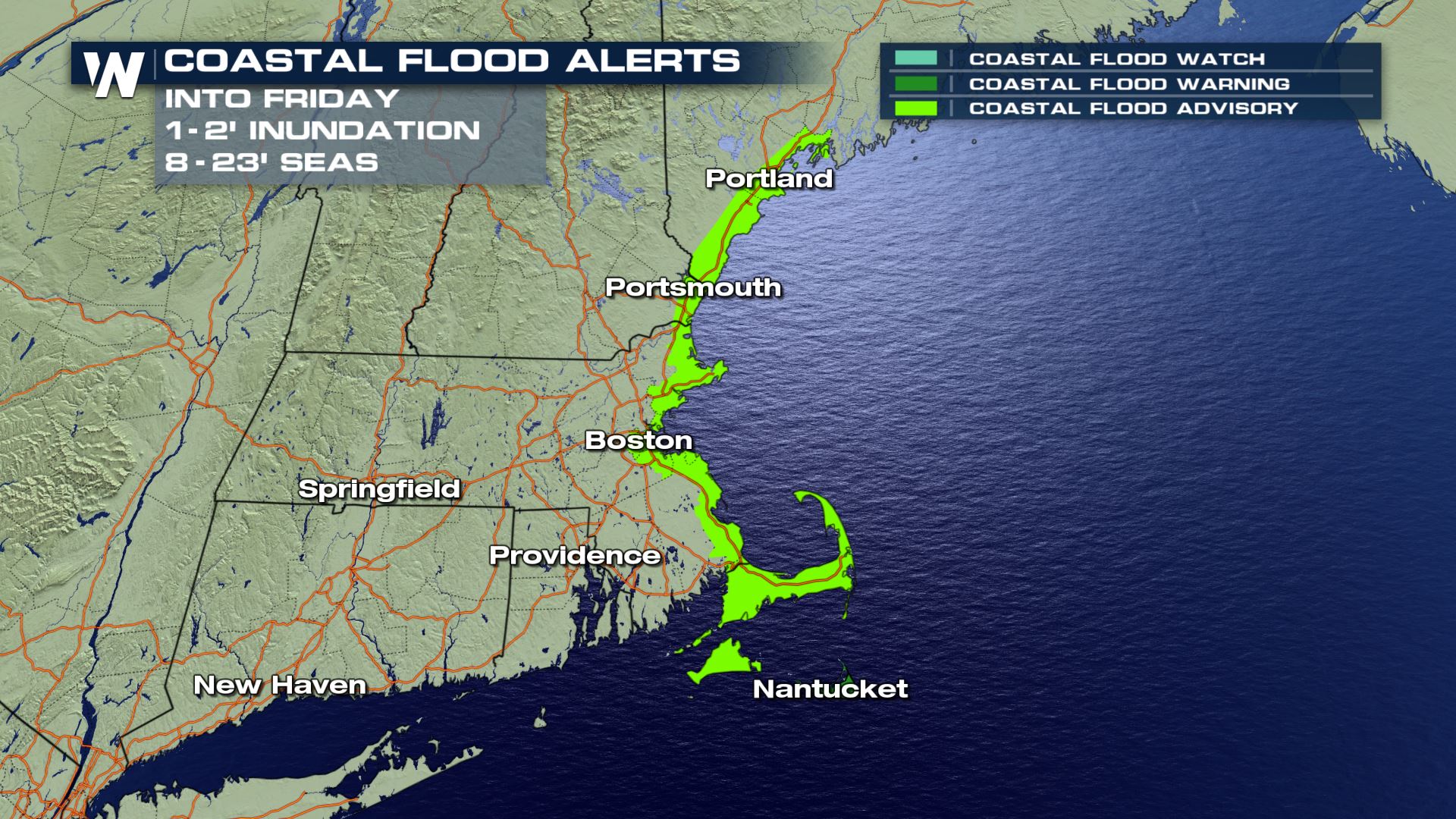 Those strong winds will also bring a threat for coastal flooding to the areas highlighted in light green from Nantucket up through Portland, Maine. Coastal inundation is expected to reach 1-2 feet in some areas.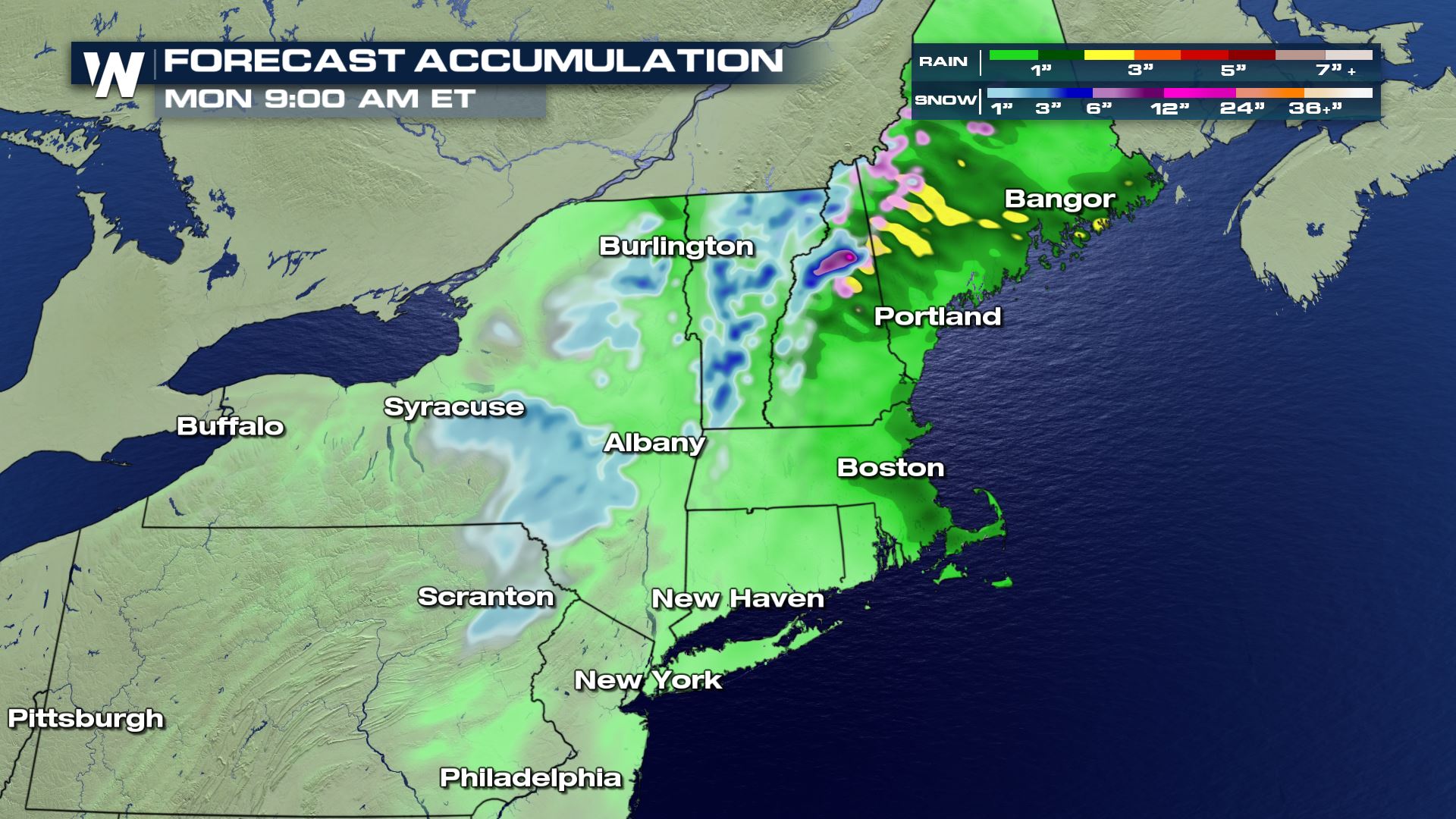 Heavy rain could accumulate to more than 1-2 inches in some areas in Massachusetts, New Hampshire, and Maine. Snow could accumulate to more than six inches to a foot on Mt. Washington, with light to moderate snow across other mountainous areas.