Another brush fire sparked and continued to grow Wednesday night in Southern California (Ventura County).  The "Easy Fire" started just before sunrise and as of 8 PM PT had grown to approximately 1,500 acres and threatening 6,500 homes. https://twitter.com/i/status/1189542945818460161 Mandatory evacuations are in place for parts of Simi Valley, Moorpark, and Thousand Oaks.
EASY FIRE EVACUATION MAP
Another fire that continues to burn in Southern California is the Getty Fire, which remains under extreme fire weather conditions as well.  As of 8 PM PT Wednesday, the fire had burned 745 acres and containment rose up from 27 to 39%. https://twitter.com/i/status/1189214731934060546
GETTY FIRE EVACUATION MAP
In Central California, as of 8 PM PT Wednesday, the Kincade Fire in Sonoma County had containment at 45% with nearly 77,000 acres burned. https://twitter.com/i/status/1189240732495695872
KINCADE FIRE EVACUATION INFORMATION
Fire weather conditions will remain at critical (coral) to extreme (pink) on Thursday.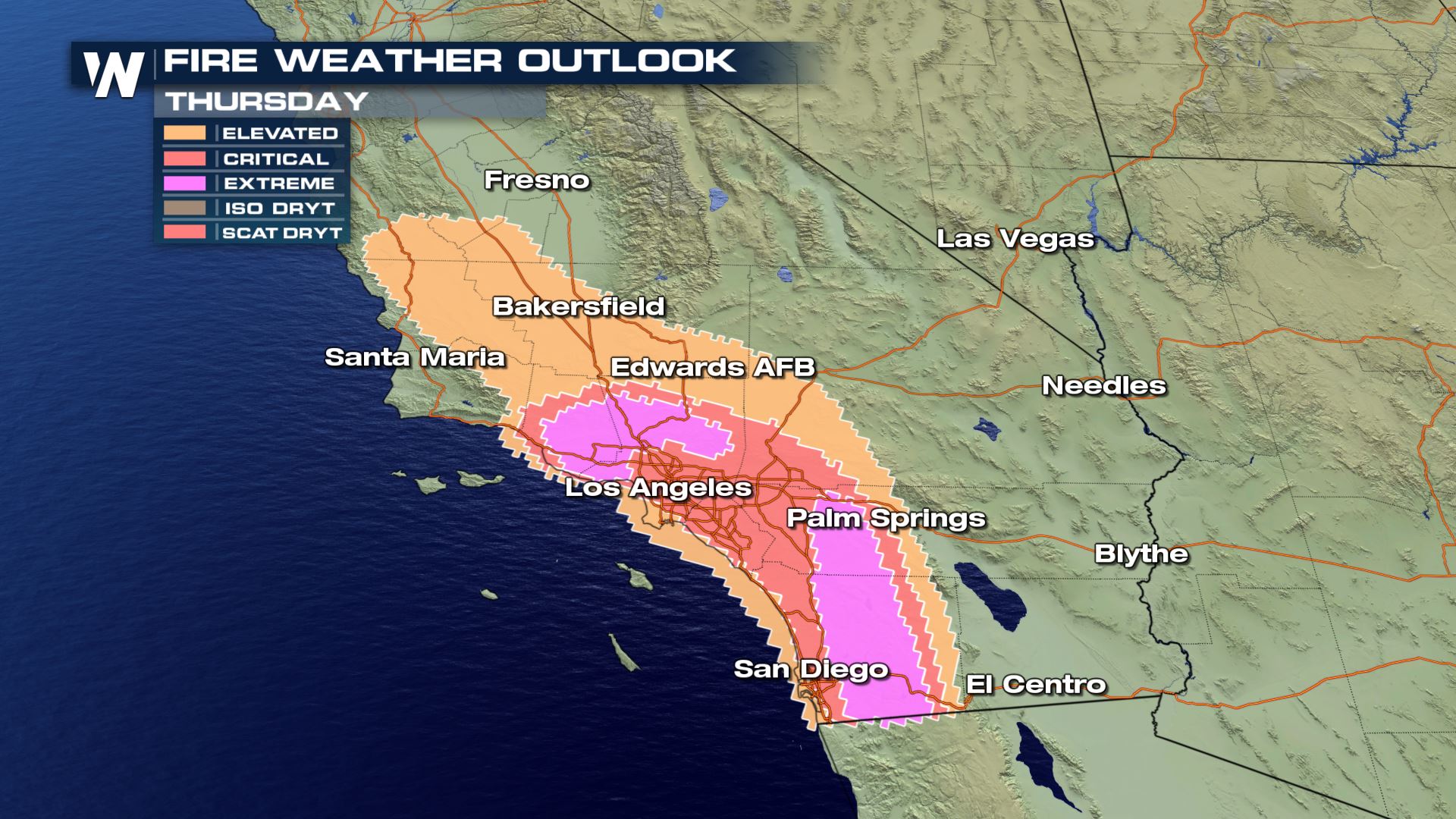 We will continue to update you on the larger wildfires burning across the state.