A *very* preliminary storm survey rating has been released for the Newnan, Georgia tornado from late Thursday night / early Friday morning: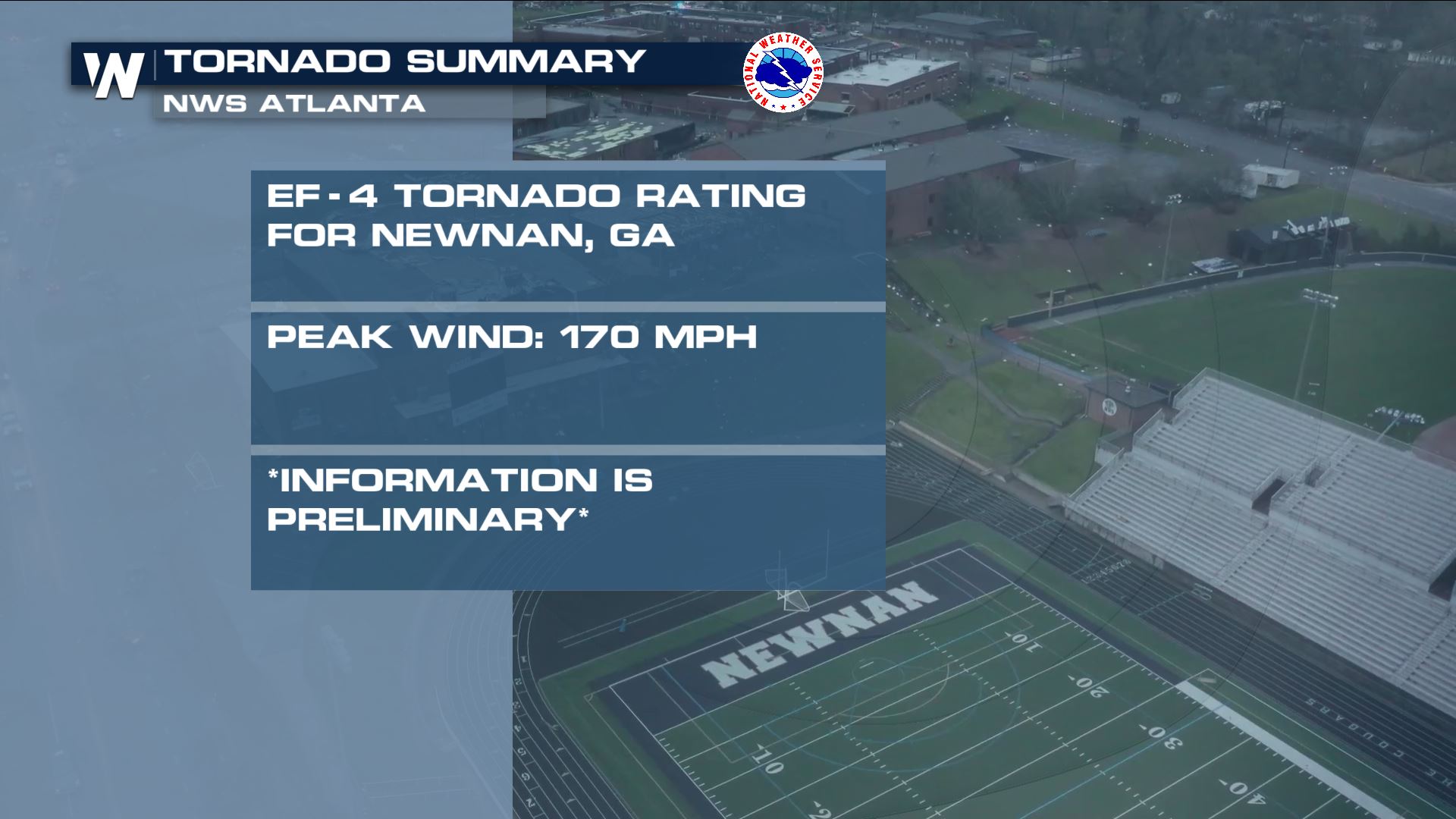 The National Weather Service office in Atlanta (Peachtree City) released a preliminary rating of EF-4 (standing for Enhanced Fujita, 5 being the highest) and winds estimated to have been 170 miles per hour. Meteorologists have yet to conclude a maximum tornado track length and width as storm surveys are set to continue this weekend. This information is very preliminary and is subject to change. This tornado swept through Newnan, GA around midnight local time Thursday into Friday.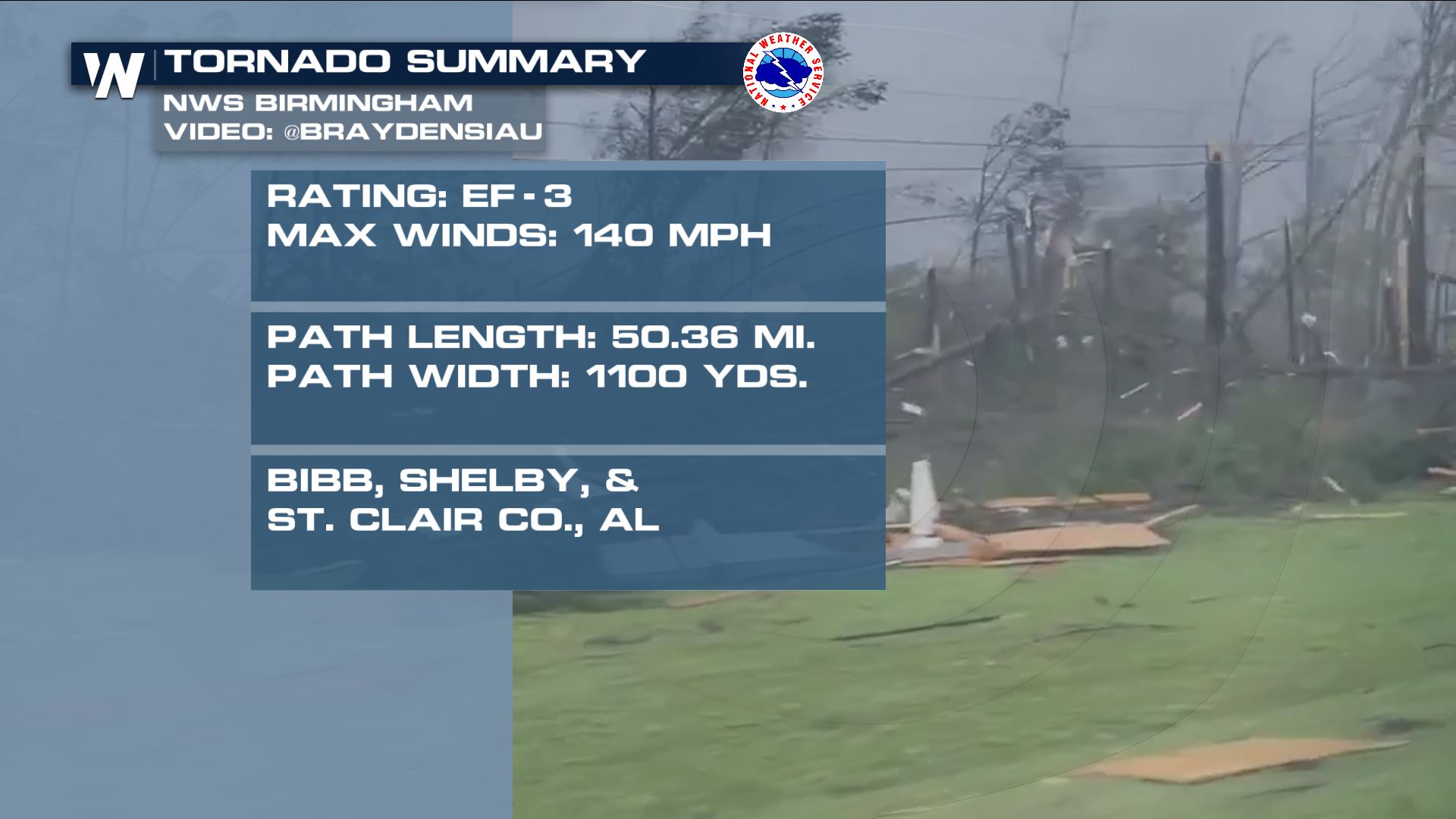 National Weather Service Meteorologists from Birmingham, Alabama continue to conduct storm surveys across the state. The meteorologists have found that one tornado was on the ground for more than 50 miles Thursday!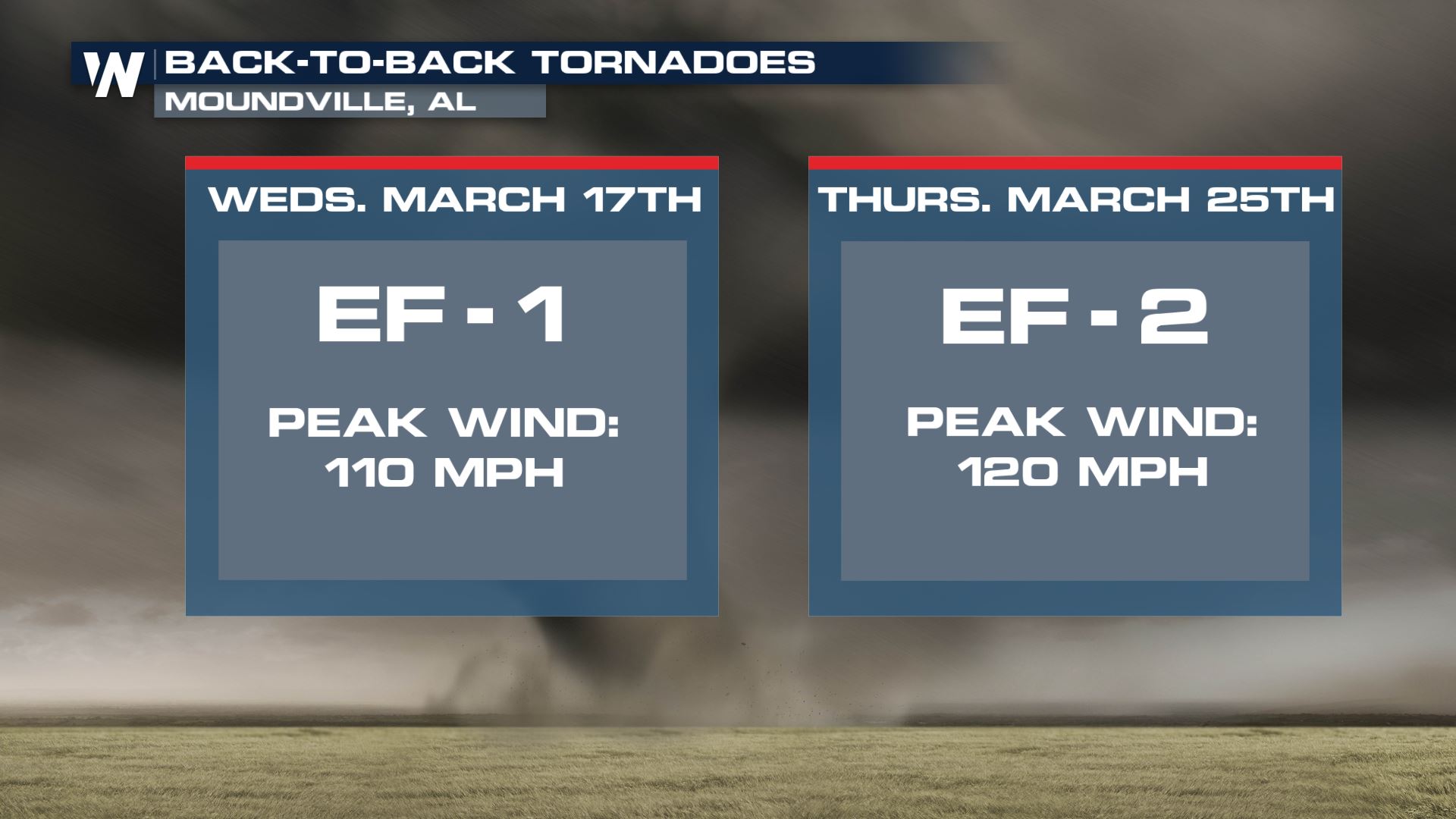 In fact the Moundville, Alabama area had two tornadoes within eight days! An EF-1 tornado hit on St. Patrick's Day and an EF-2 tornado hit just a bit over one week later.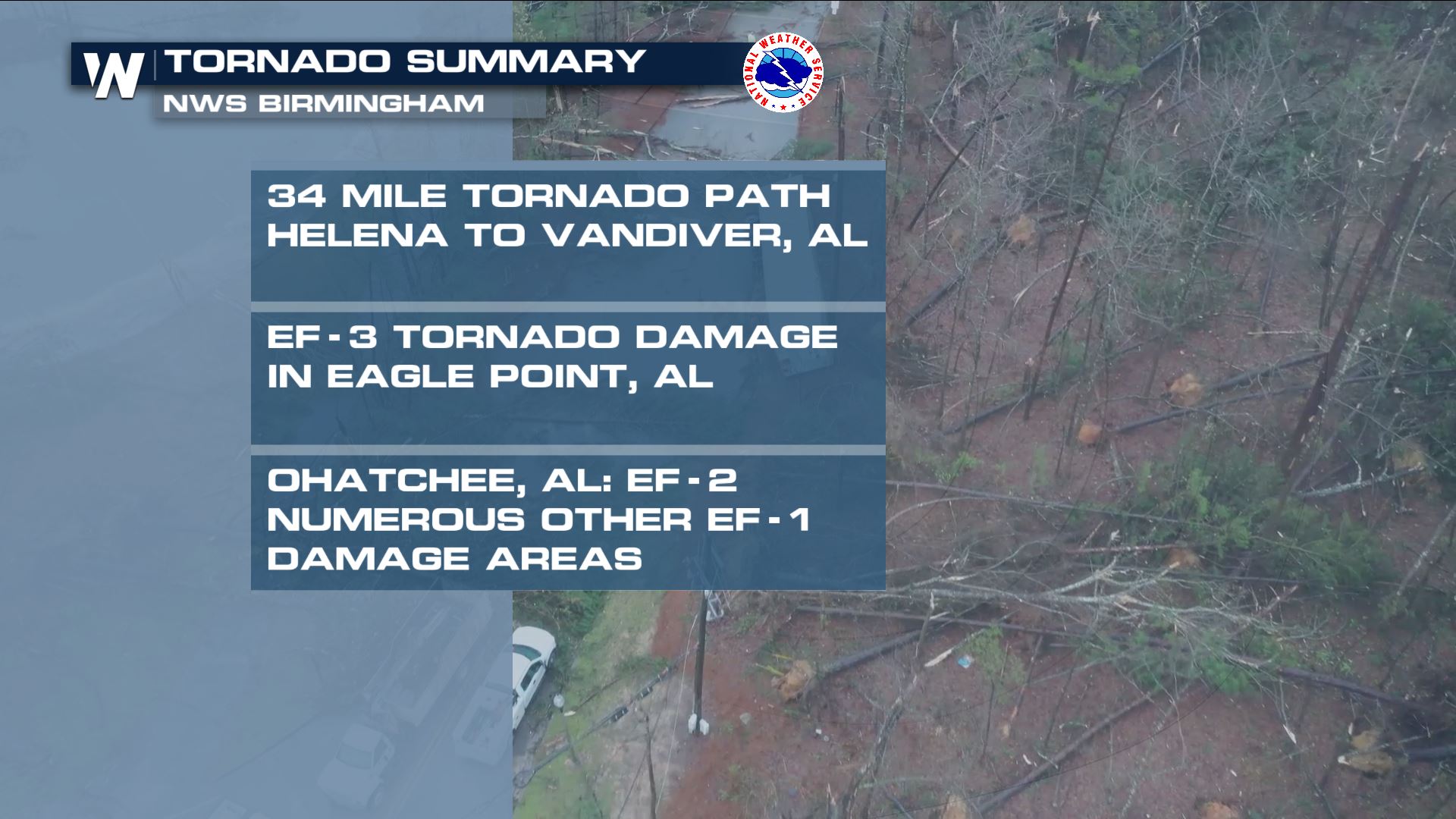 National Weather Service Meteorologists from the Birmingham, Alabama office also released preliminary tornado reports for Thursday's storms. According to the office's meteorologists, EF-3 tornado damage was observed in Eagle Point, AL and EF-2 damage in Ohatchee, AL. One tornado was believed to be on the ground for at least 34 miles from Helena to Vandiver, AL. There were numerous other reports of EF-1 tornado damage throughout parts of Alabama. These storm surveys will continue this weekend.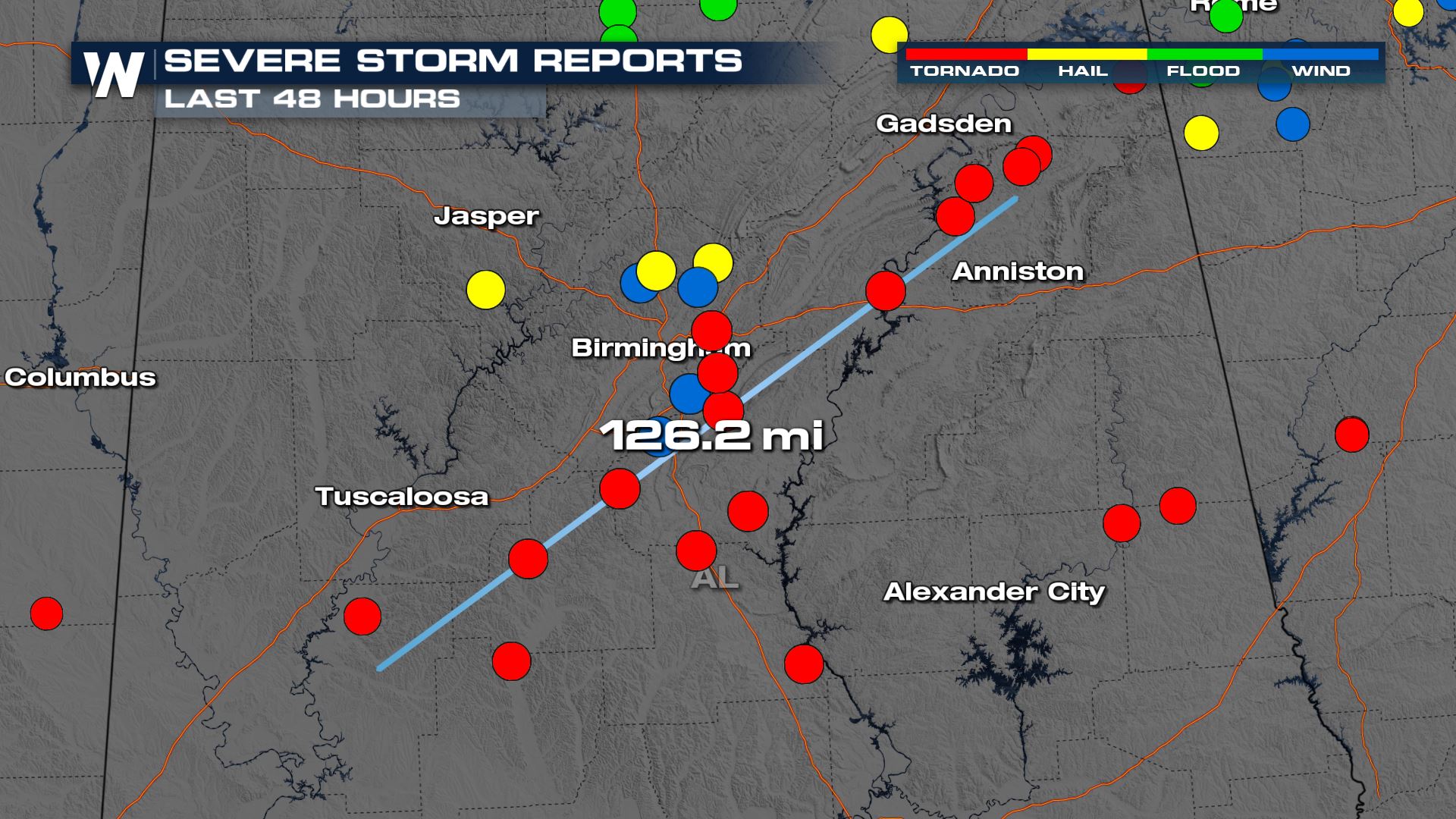 Alabama's tornadoes Thursday were long-lived and covered dozens of miles. The storms were racing to the northeast as quickly as 55 miles per hour.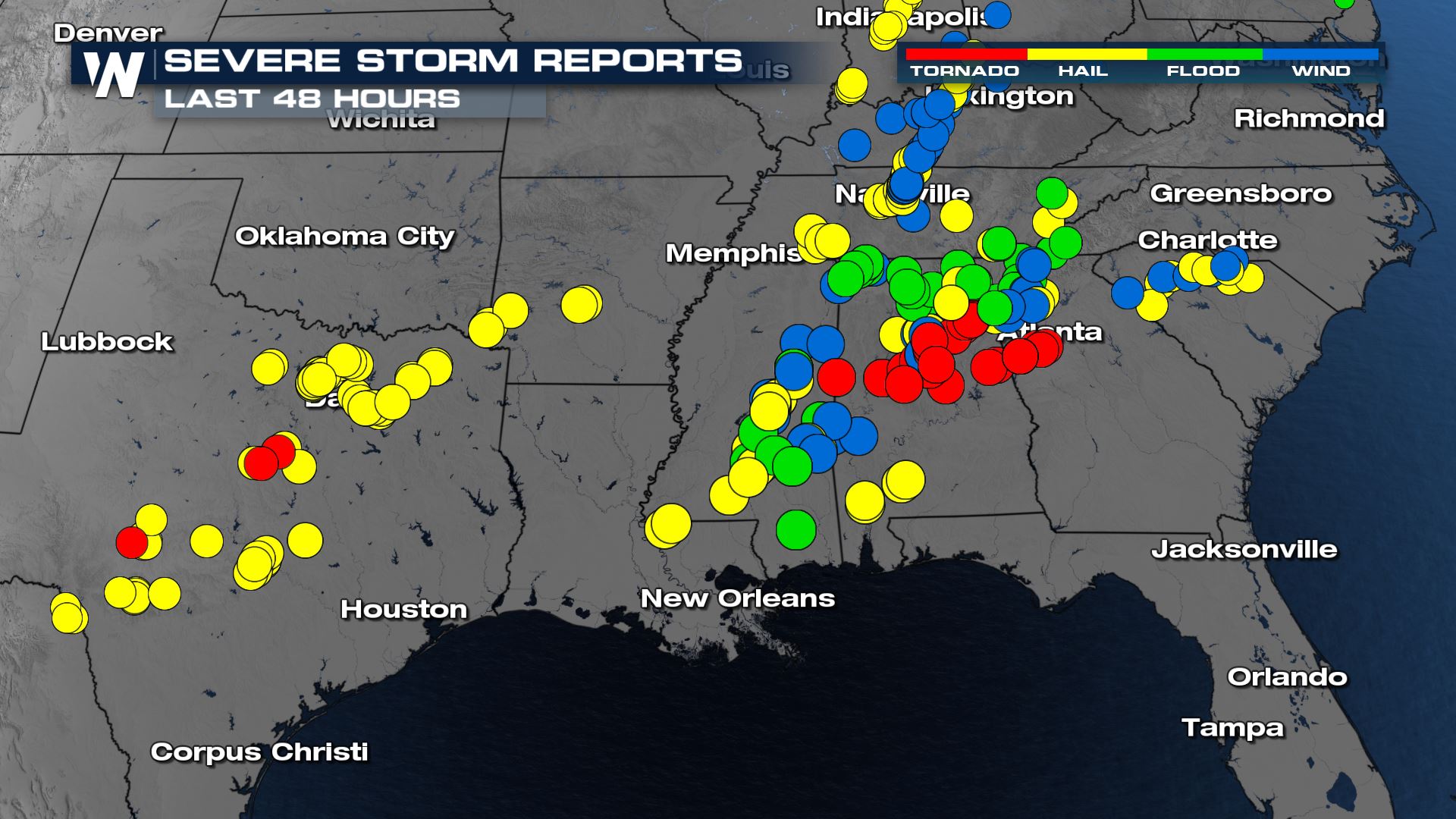 The Alabama and Georgia tornadoes were part of a larger severe weather system that brought tea cup-size hail to Texas (3 inches thick), hail up to golf ball-size (1.75" thick) in Nashville, multiple areas of flooding, and strong winds across the Southeast U.S.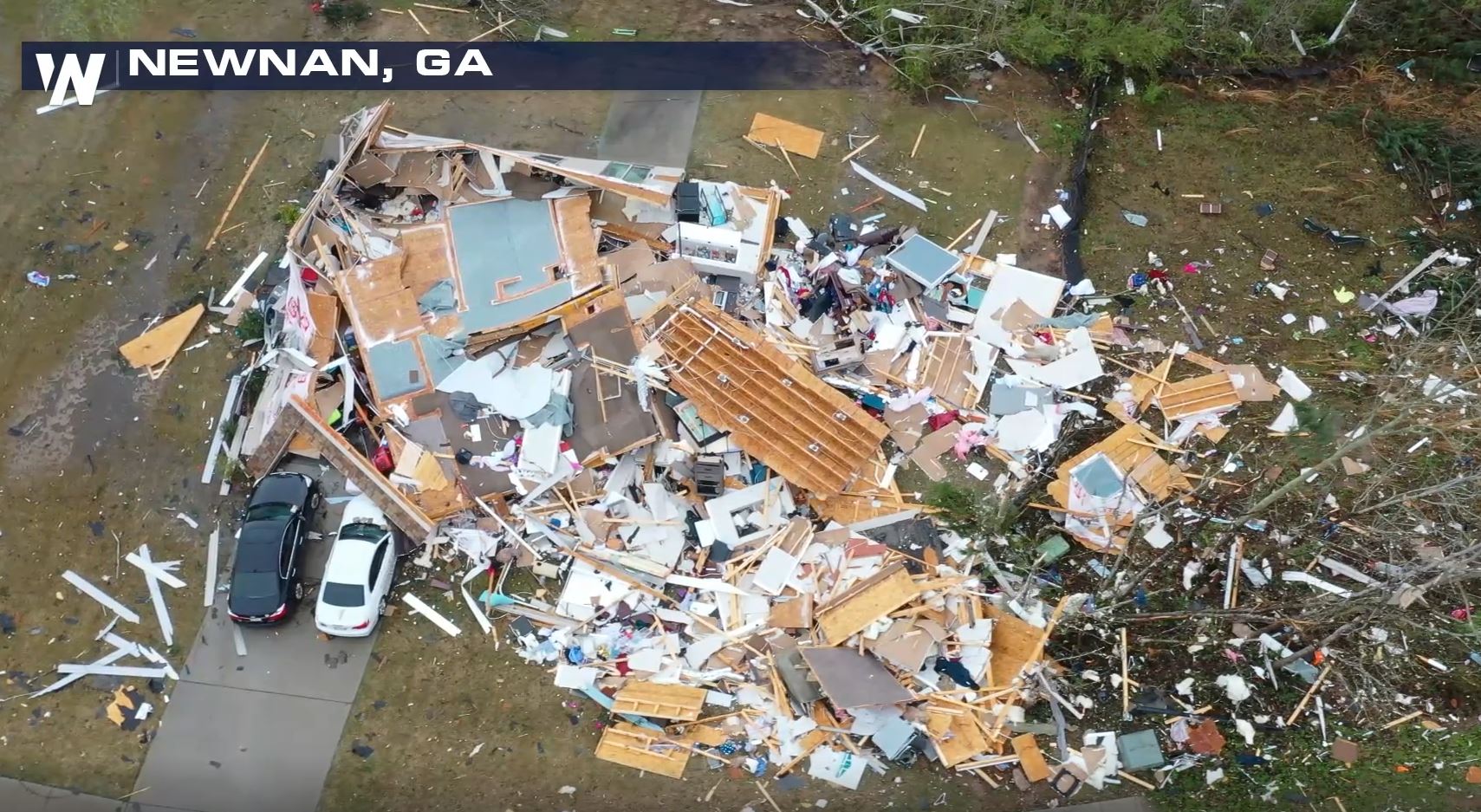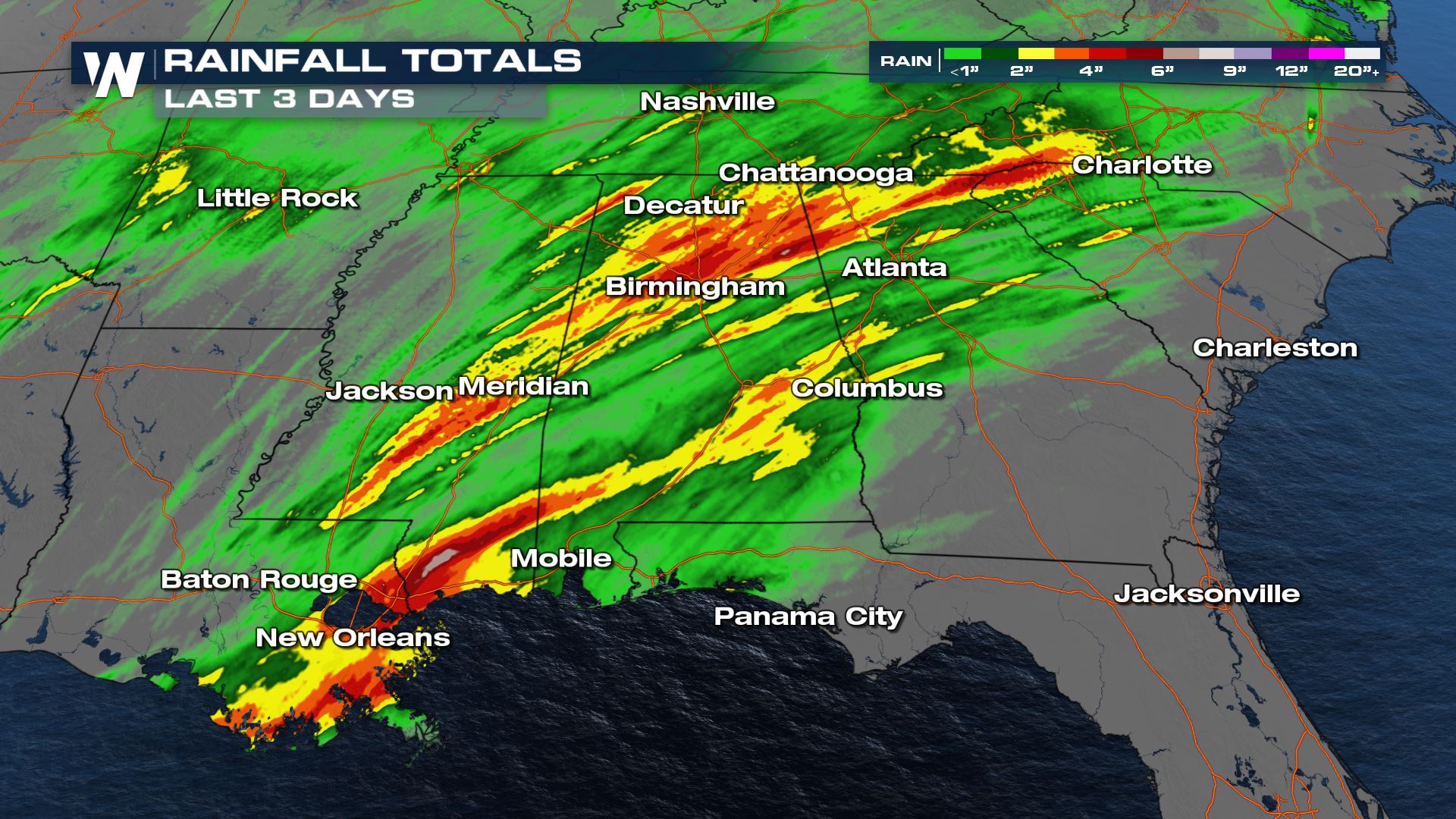 Continue to stay with WeatherNation as we receive updates from the National Weather Service tornado damage surveys.