Heads up New England, another storm system is headed your way for the weekend. Our next system will be an ice concern, followed by a cold blast.
Setup
There has been a significant amount of snowfall put down across New England. With slightly warmer temperatures expected today, along with road treatment, a lot of the snow will start to melt. That will create ice concerns for many in the Northeast. However, with more precip on the way Sunday into Monday, most of this will turn into a mushy mess.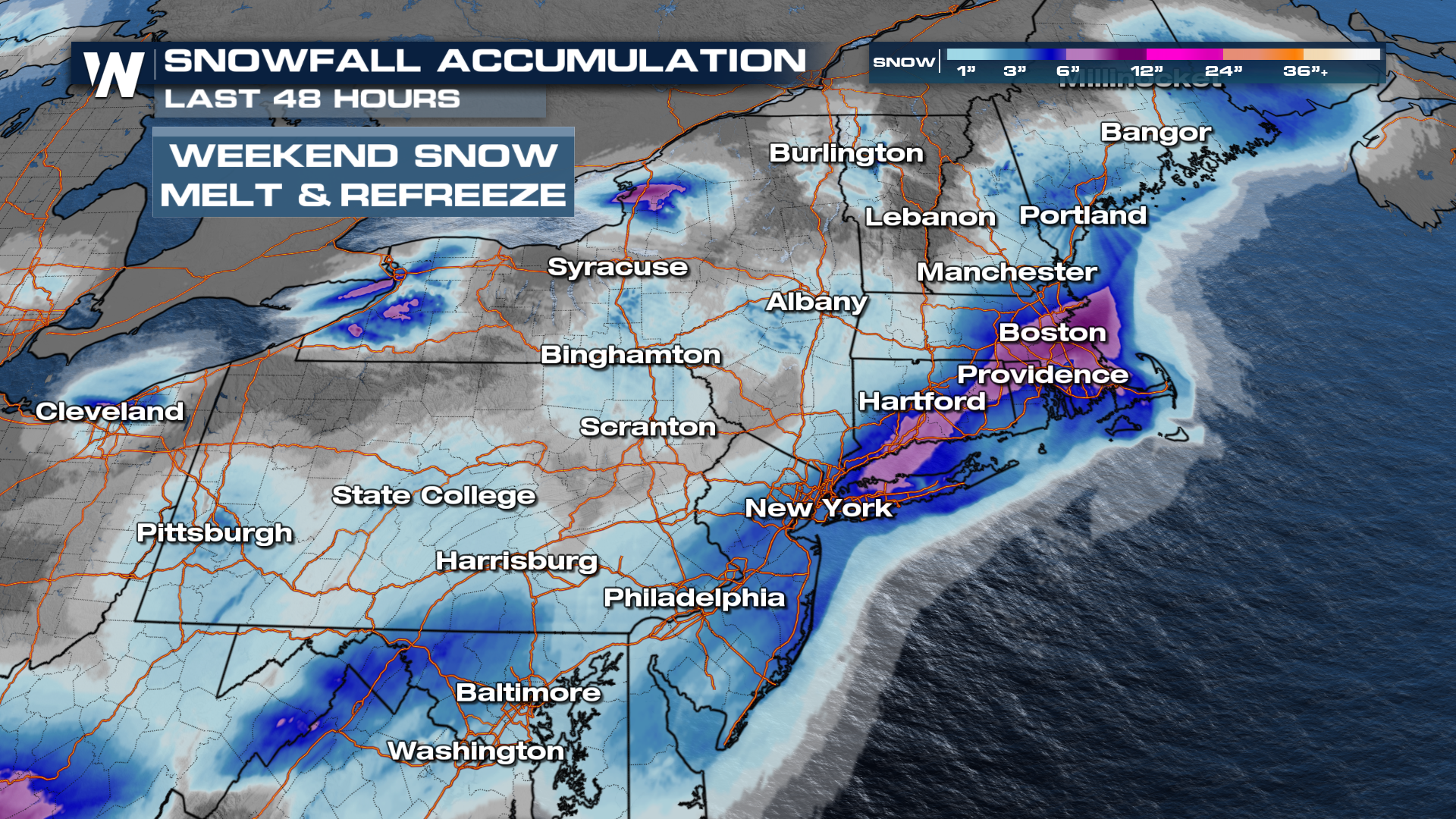 In the upper atmosphere, cold air will follow the surface features, drawing in some of the coldest air of the year! This air is coming from the Arctic and won't modify much as it moves into the northern tier.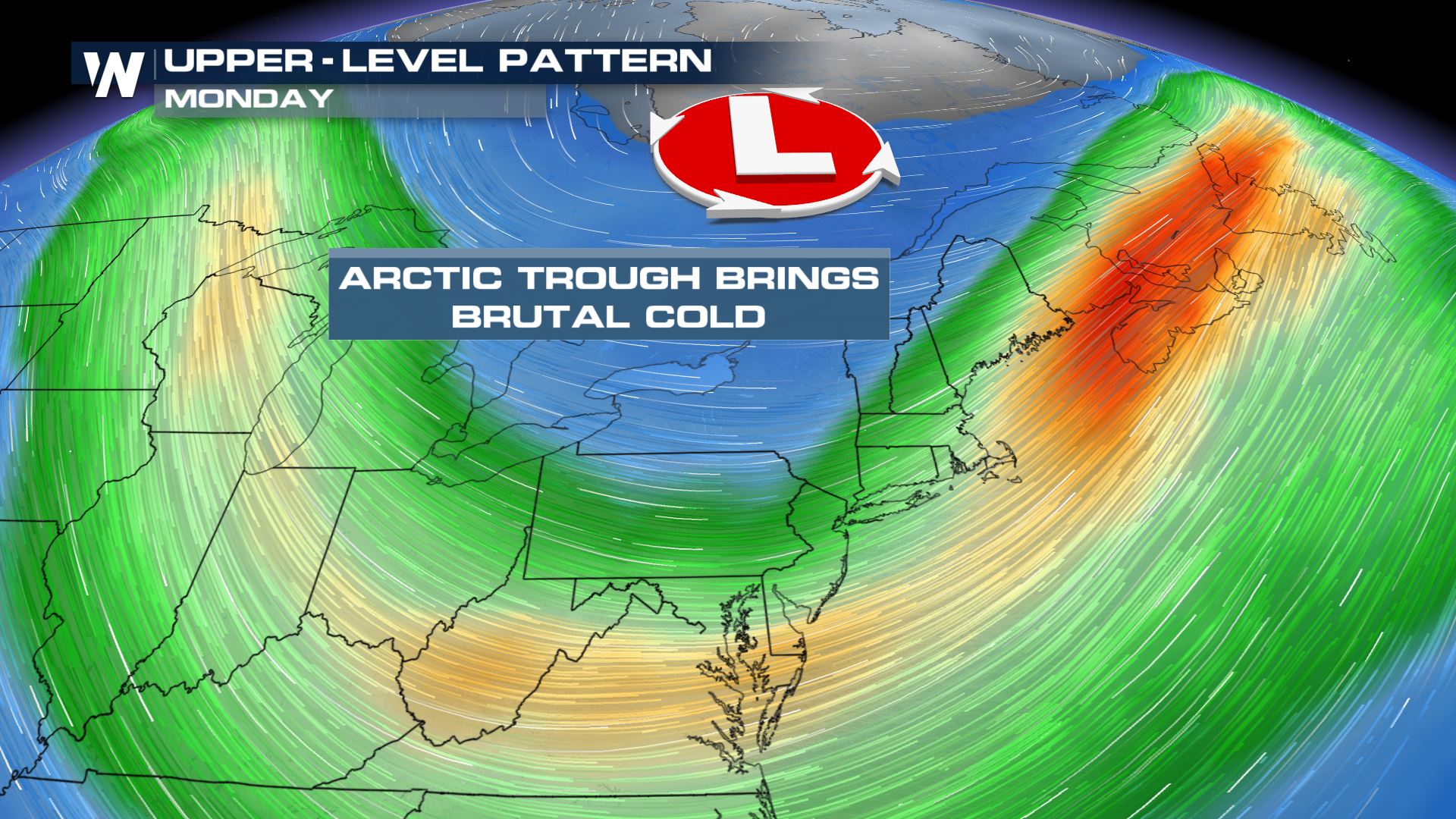 Alerts
Widespread winter weather advisories are in place for parts of the Northeast to account for the icing threat.
Along the eastern lake shores of Lake Ontario, a significant lake effect snow event is expected Sunday night into Monday. Where persistent bands set up, snow totals could be near 2 feet!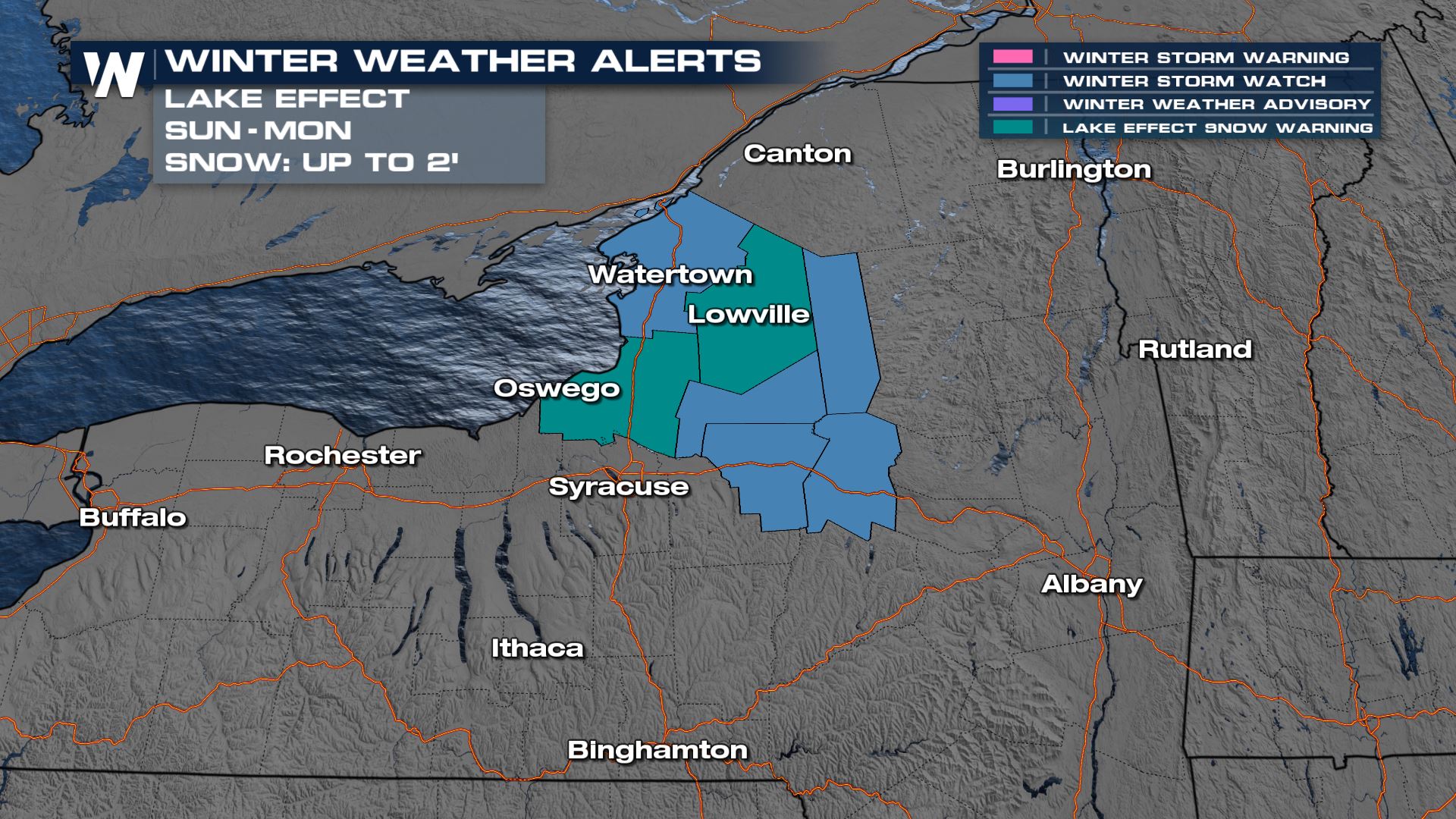 This next system has more above-freezing temperatures so most of the precipitation will fall as ice. Our in-house model is showing up to 0.1" of ice accretion, especially through central PA, NY as well as western MA and CT.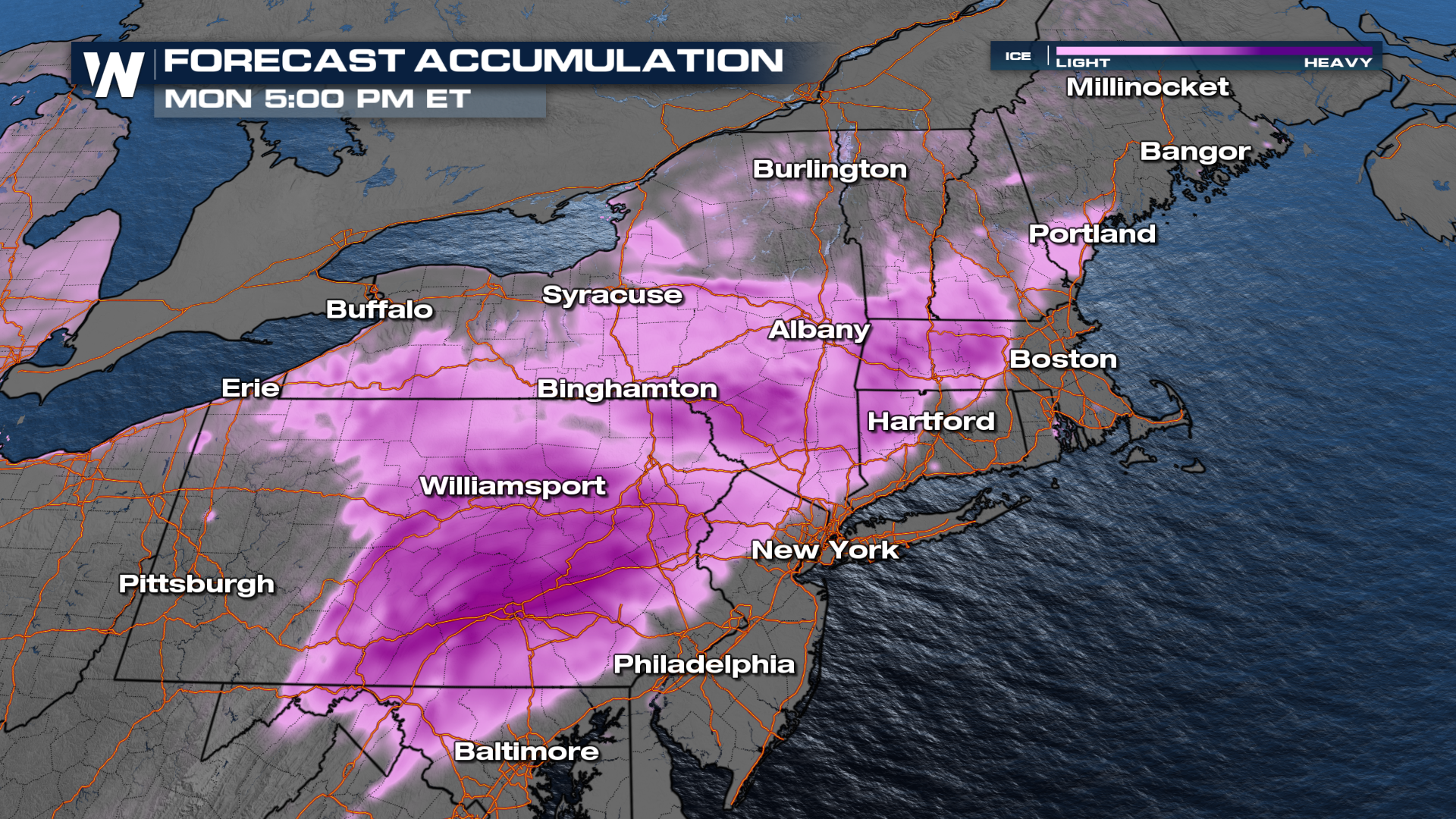 The Lake Effect snow band that develops in the cold, westerly wind following the front could put down over 12" of snow through the Tug Hill Plateau.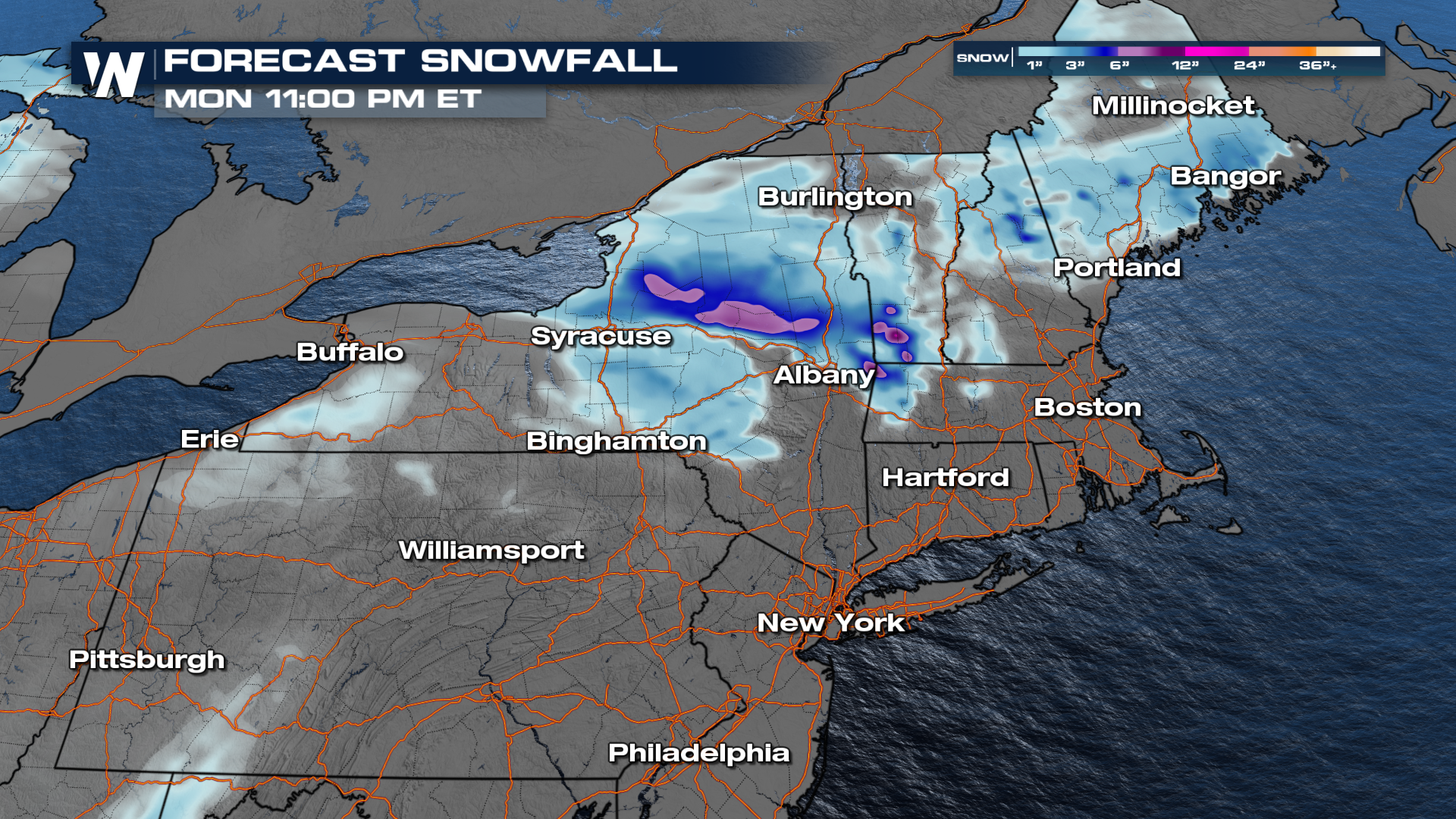 Forecast
Most of Saturday will be dry for New England, but our next round of moisture is ejecting out of the Midwest and into western PA and NY. Because temperatures will be above freezing, most of us will be dealing with a messy mix.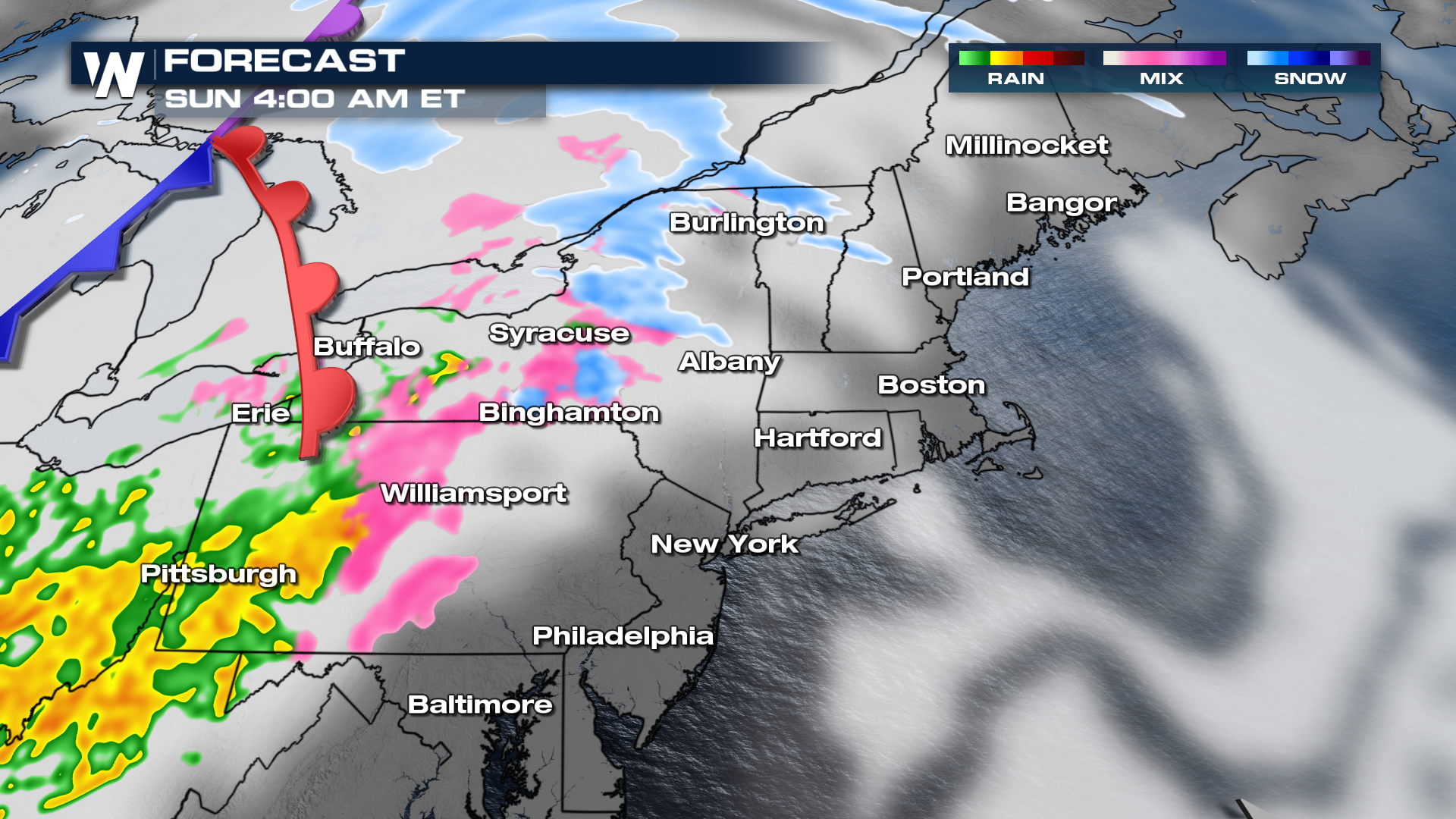 It looks that Sunday morning will be the worst of the travel times as a warm front lifts through the Northeast. Temperatures will be right above freezing, allowing for widespread sleet & icing concerns.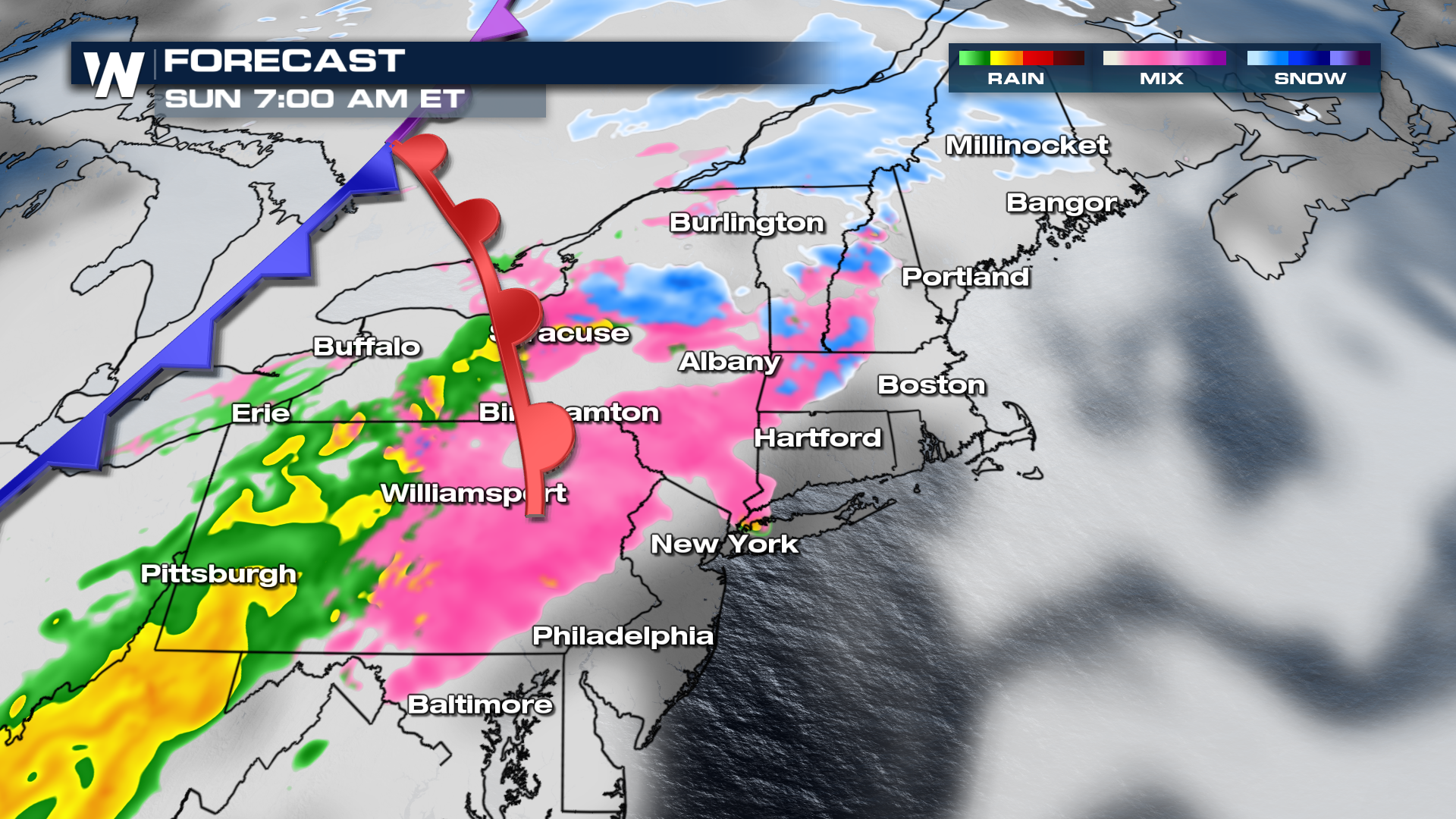 As the cold front slides across the region, we will see some changeover to snow across Central New York and PA. Still, significant icing concerns will be seen across portions of the Northeast.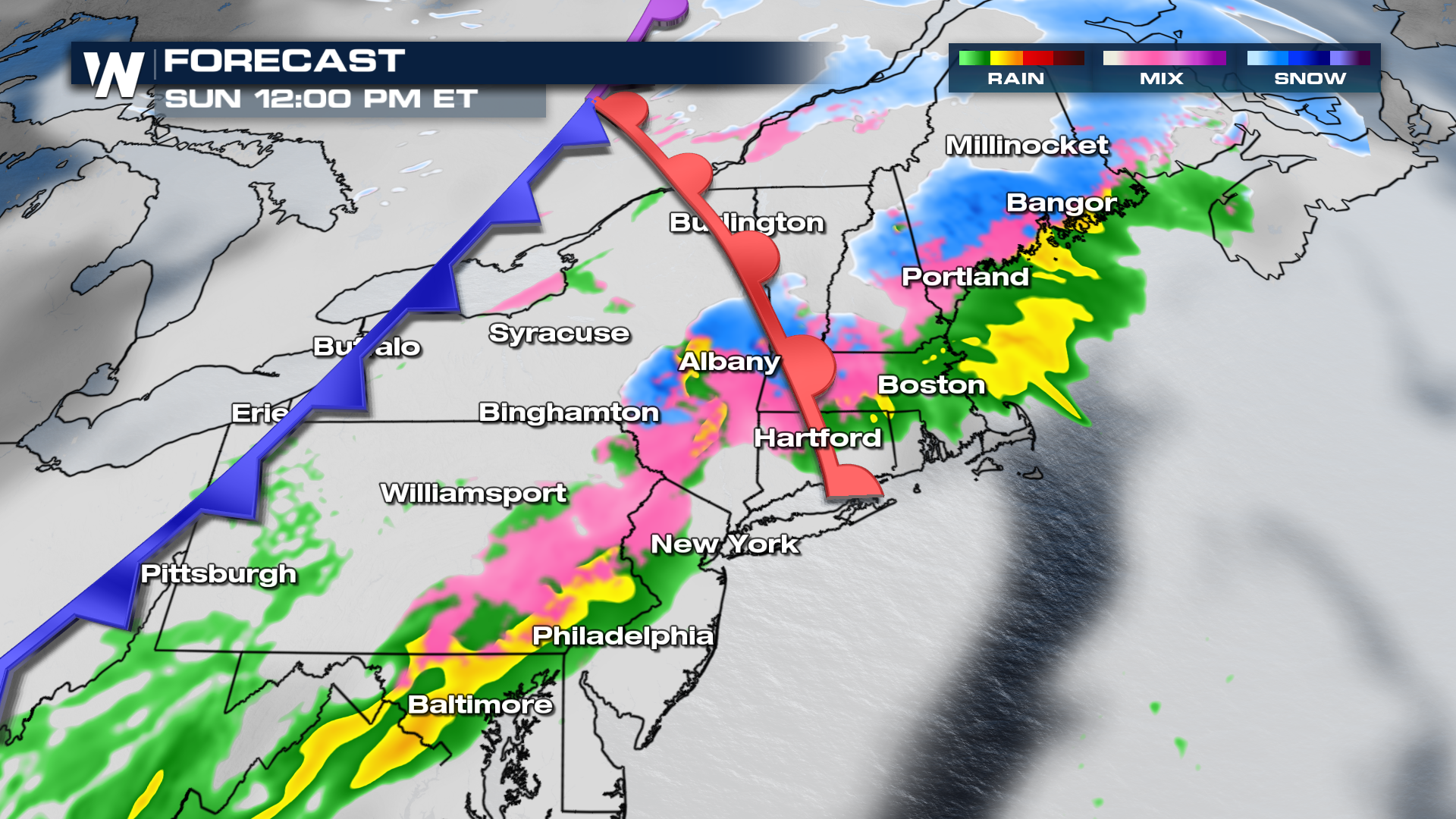 Sunday afternoon will features rain, snow and ice along the warm front into Maine. The trailing cold front ushers in significantly cooler air and fires off rain and snow showers along I-95.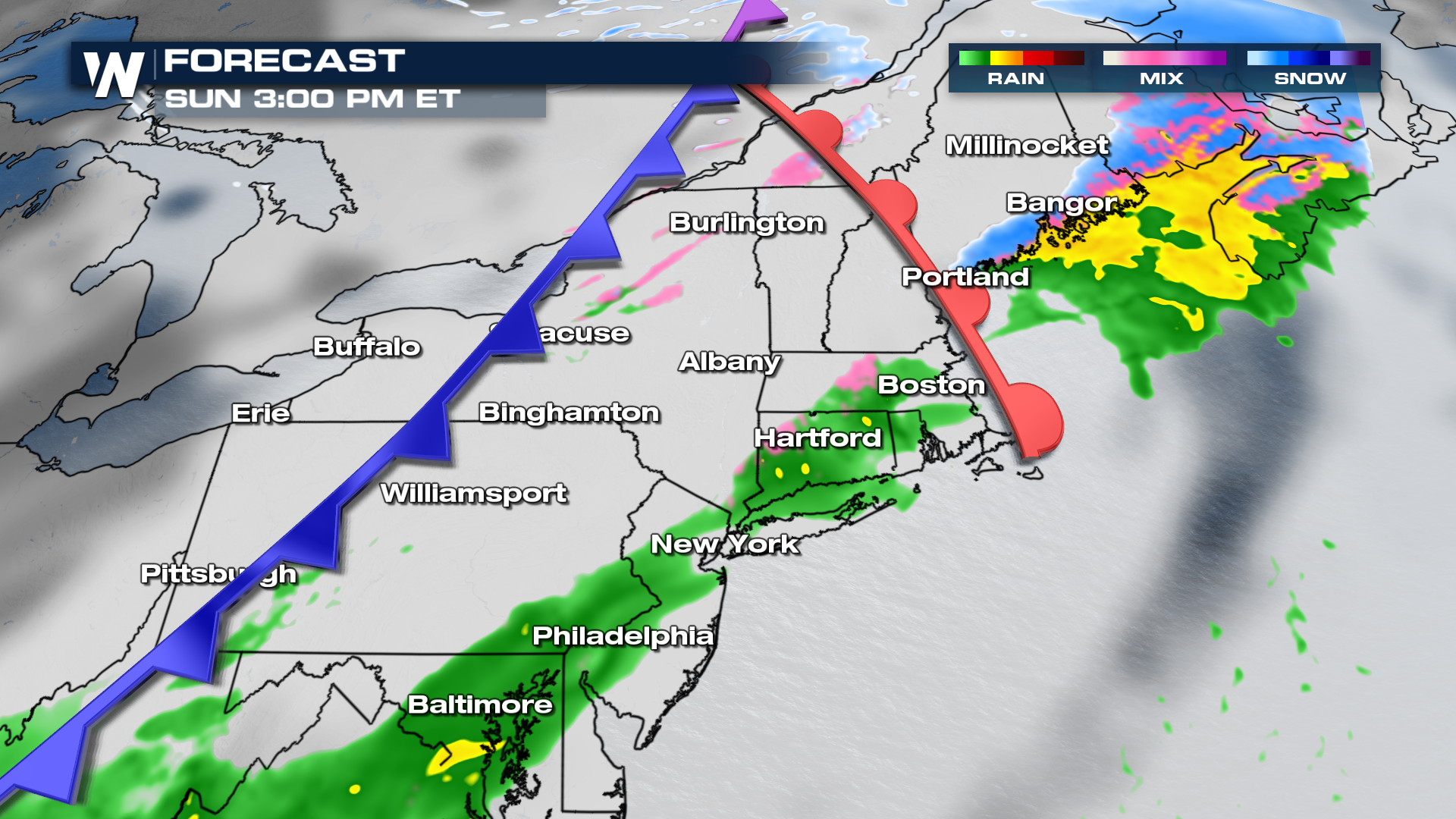 Overnight Sunday into Monday, we will see the steadiest rain along the I-95 corridor, with very little snow. However, because of the cold air rushing in behind the system, we anticipate any moisture on the roadways to quickly freeze by Monday morning.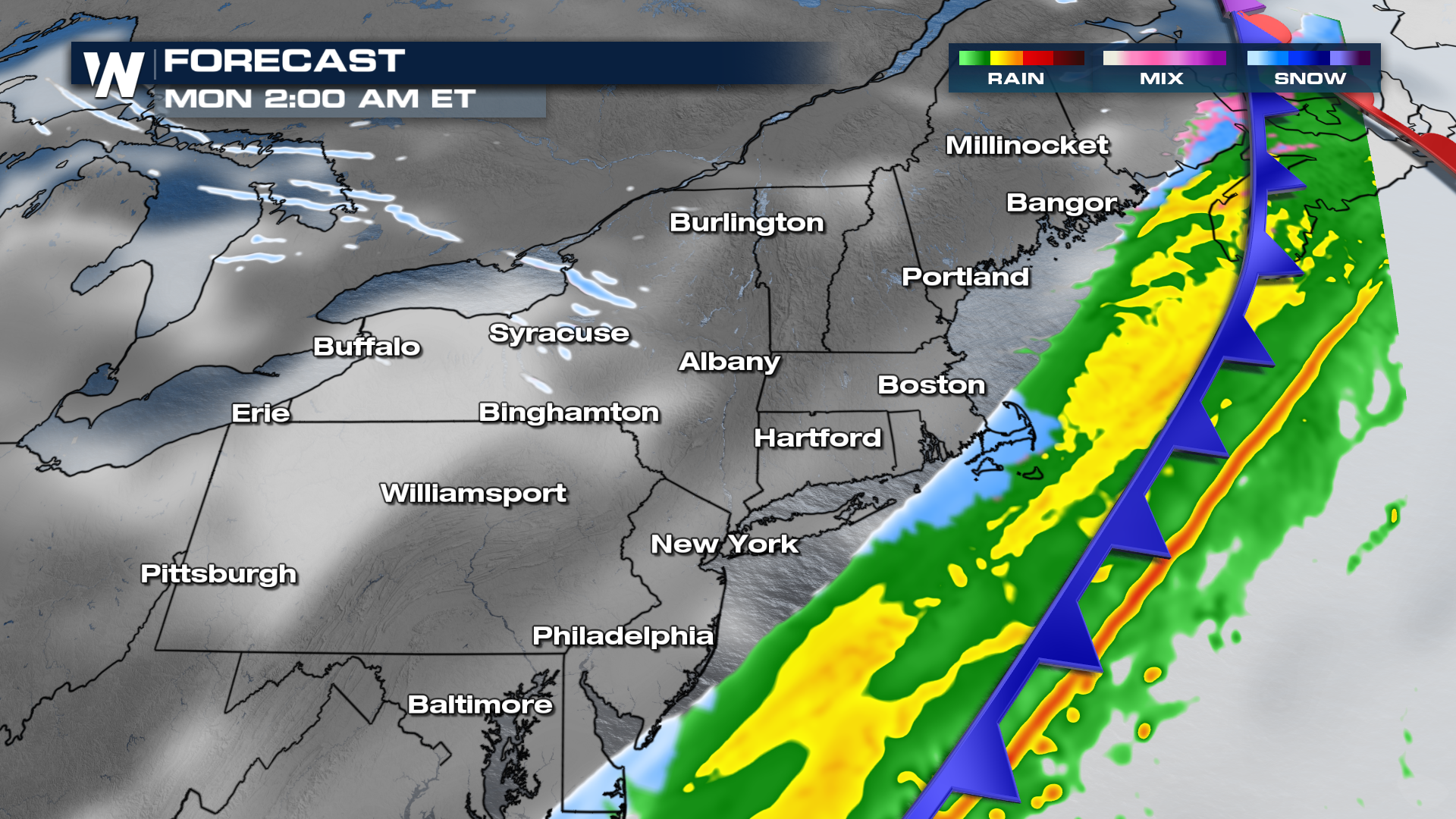 Most of the precipitation is offshore by Monday morning. Our in-house model is showing a steady lake effect band to set up through the afternoon across Central New York.
Brutal Cold
Windy conditions will be in the forecast on Monday, this will take our wind chill temperatures down below zero in many cities. Bundle up if you have to head out!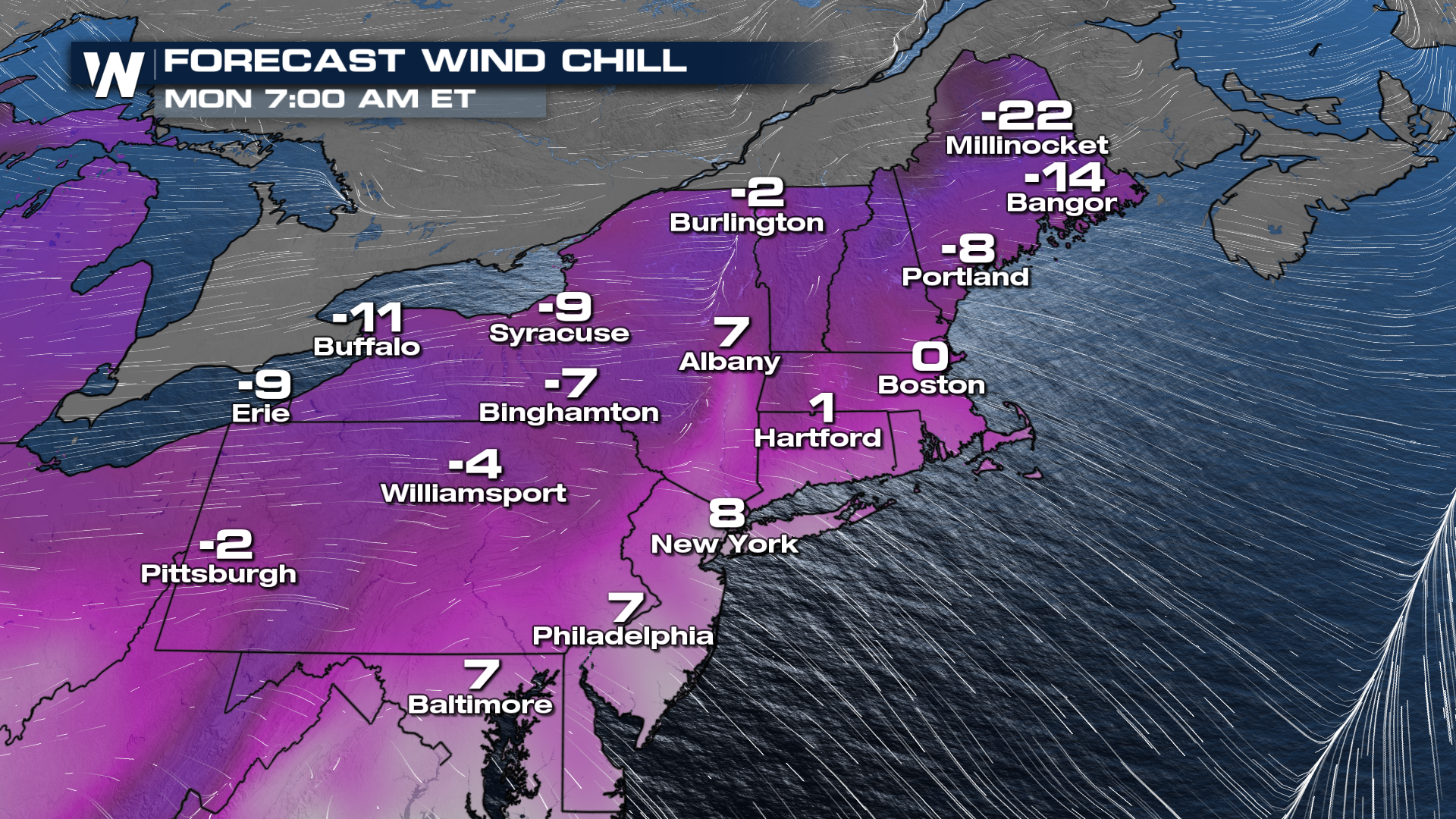 Behind the cold front we are anticipating brutal temperatures. The coldest day looks to be Tuesday, when overnight lows are in the single digits, on either side of zero!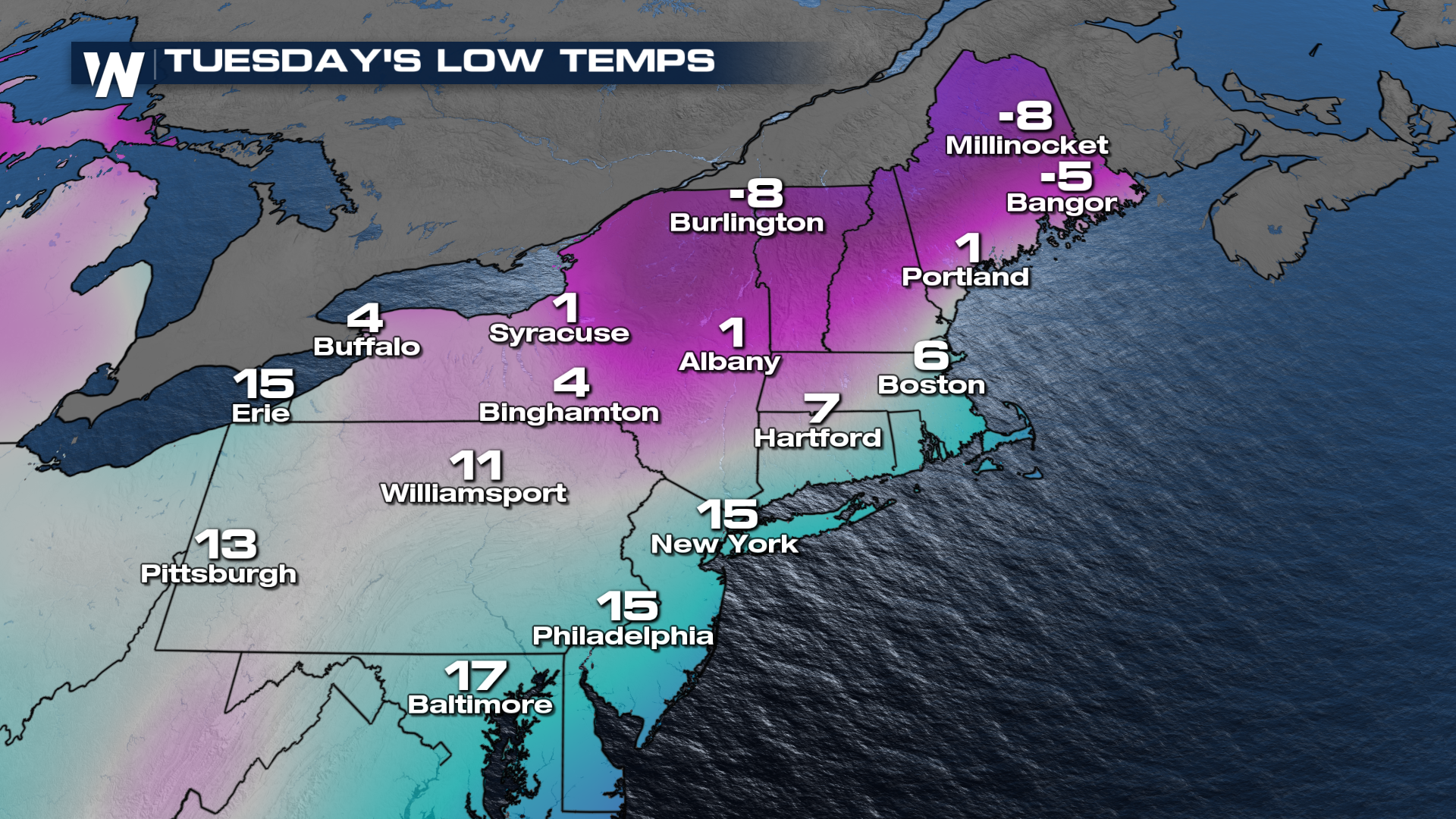 Wind chill values will be much lower, and in that "dangerous cold" range. Bundle up if you have to go outside, and cover all exposed skin.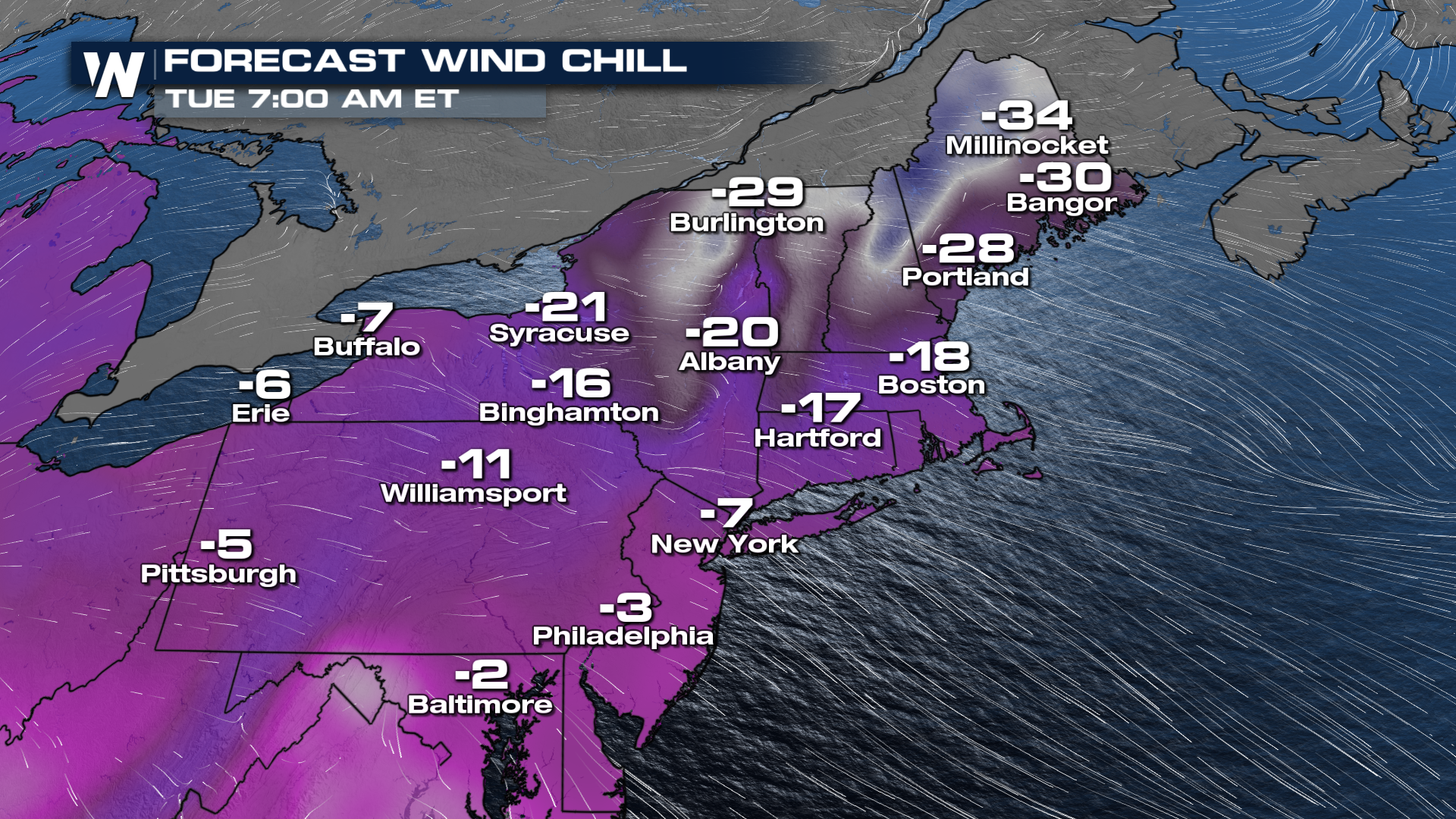 Don't expect much improvement through the day either - high temperatures will be in the teens and low 20s.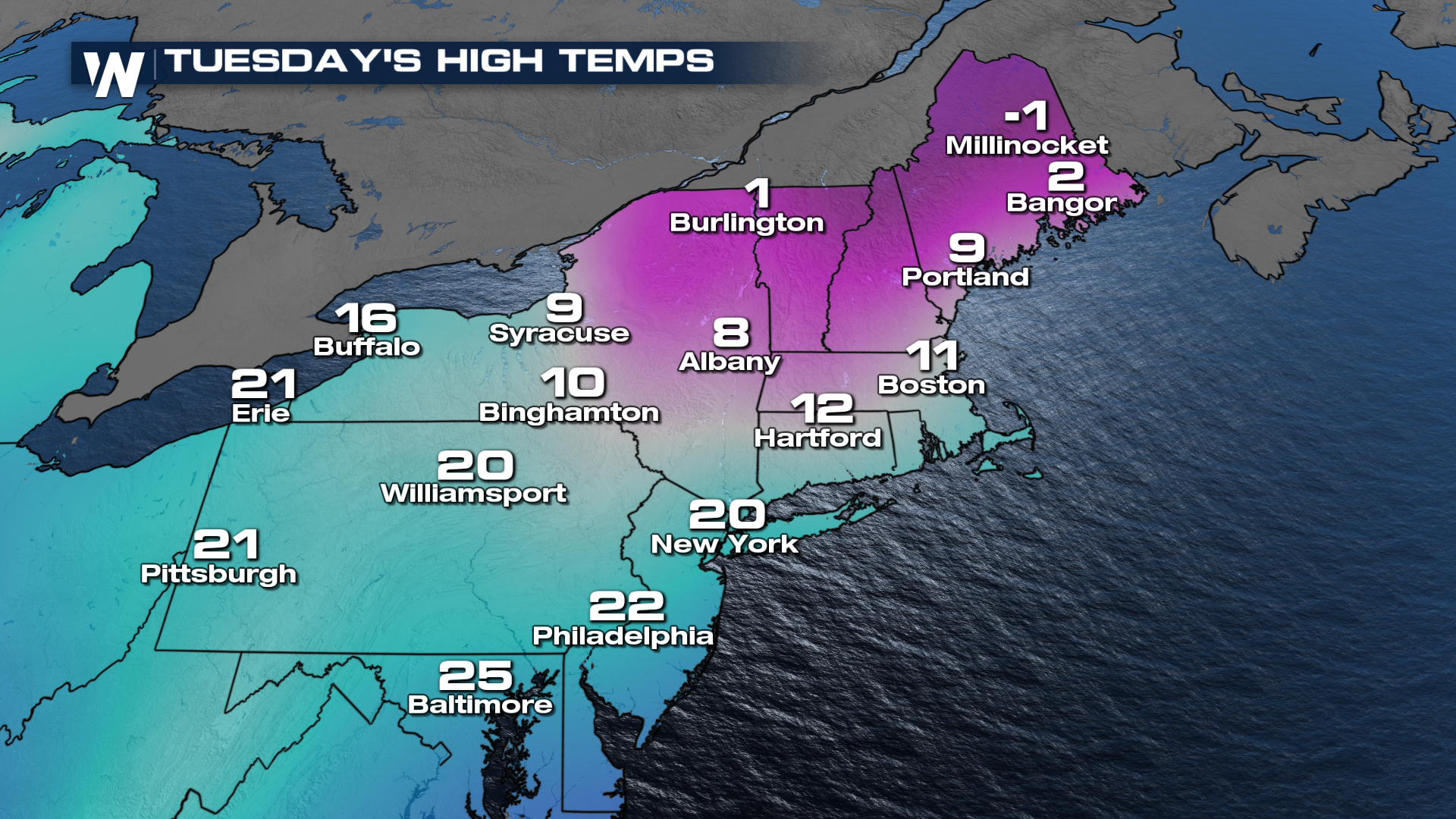 Stay with WeatherNation as we continue to update you on the next round of wet weather for the northeast. We are covering this in your top weather headlines and in your Eastern Regional Forecast, always :10 past the hour.