A big weekend of football is ahead as the playoffs continue in the National Football League (NFL). Sunday's games will determine who plays in the big game in a couple of weeks. Here's a look at the weather expected for the conference championships.
American Football Conference
The first game Sunday for the American Football Conference (AFC) Championship will be played at GEHA Field at Arrowhead Stadium in Kansas City, Missouri, The Cincinnati Bengals take on the Kansas City Chiefs at 2 p.m. CST. Warmer than normal temperatures are expected in KCMO with a high in the upper 40s and a mostly sunny sky. The pre- and postgame festivities will see temperatures in the 40s with limited clouds and a gentle breeze.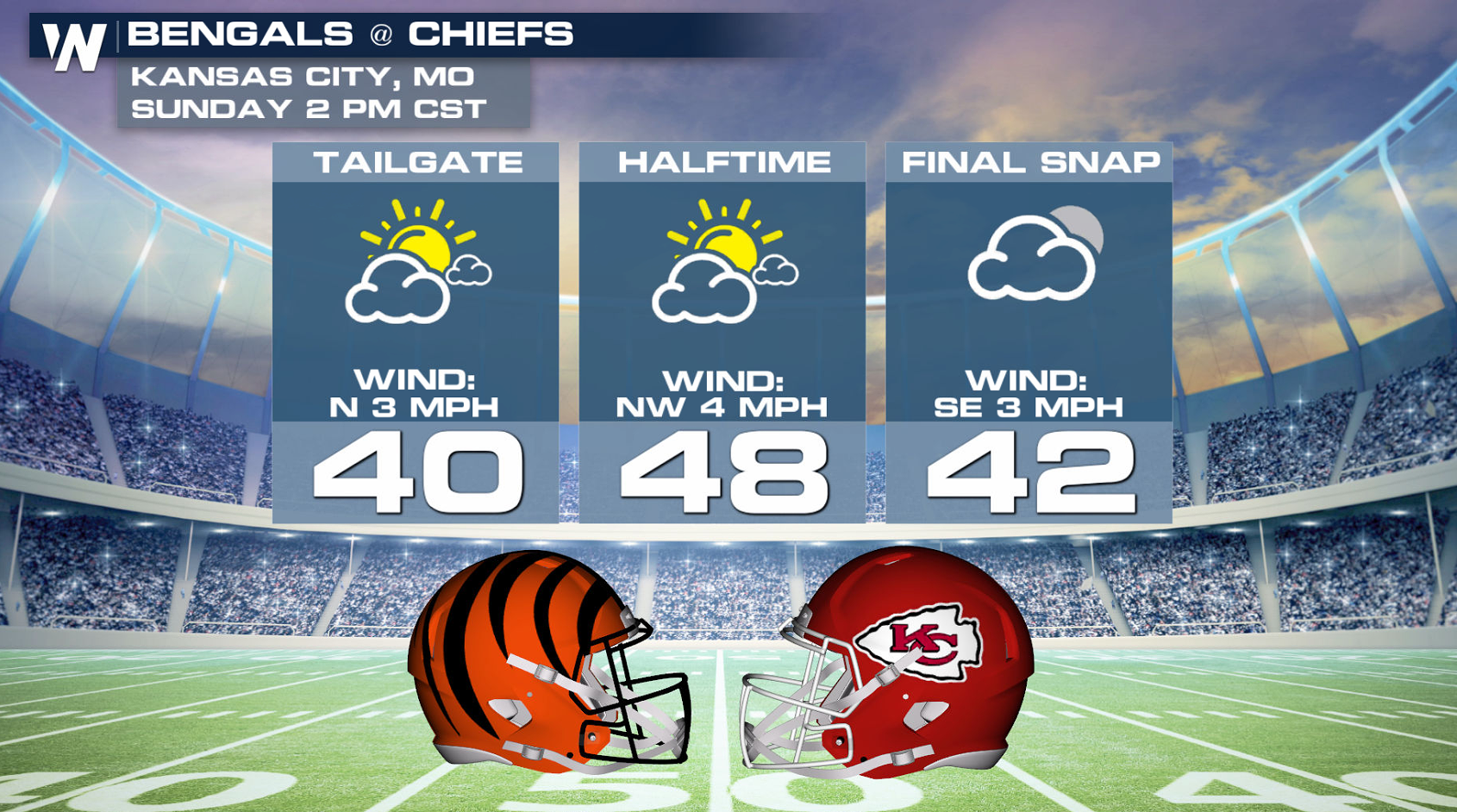 National Football Conference
The second game of the day will feature the San Francisco 49ers and the Los Angeles Rams in the National Football Conference (NFC) championship. The game will be played at SOFI Stadium in Inglewood, California at 3:30 p.m. PST. Temperatures will be seasonally warm with a high in the upper 60s and a southwesterly breeze at 5 to 10 mph. The sky will start mostly sunny in the morning, with a few clouds around for the afternoon.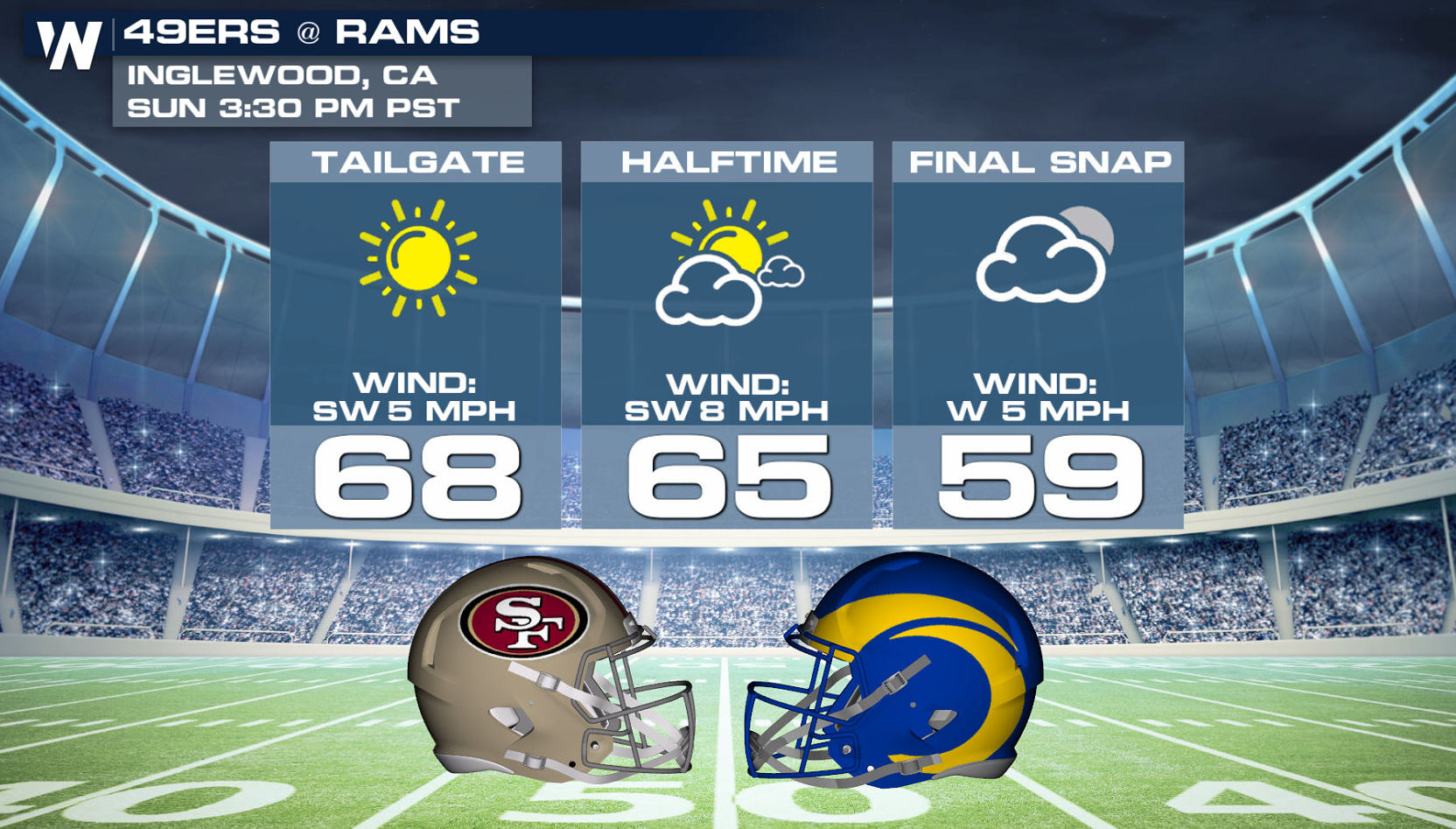 Have a great weekend and enjoy the games!