From
NOAA
In celebration of Valentine's Day yesterday we have hearts in our eyes as we think about our amazing satellites.  They each have unique global mapping, atmospheric, weather and environmental sensing abilities. Do you know which one would be the best connection for you? Take this dating game quiz and find out!
Bachelor 1: The Global Adventurer
Are you an adventurer who loves traveling the world? Do you hate staying in one place and prefer to be in constant orbit? Are you a lover of all global landscapes and scenery?
Then your best match is….the NOAA-20 Polar Orbiting satellite!
Although NOAA-20 is our youngest satellite in the sky, what he lacks in experience he makes up for in technical ability. Launched on November 18, 2017, NOAA-20 provides global observations that serve as the backbone of both short- and long-term forecasts, including those that help us predict and prepare for severe weather events.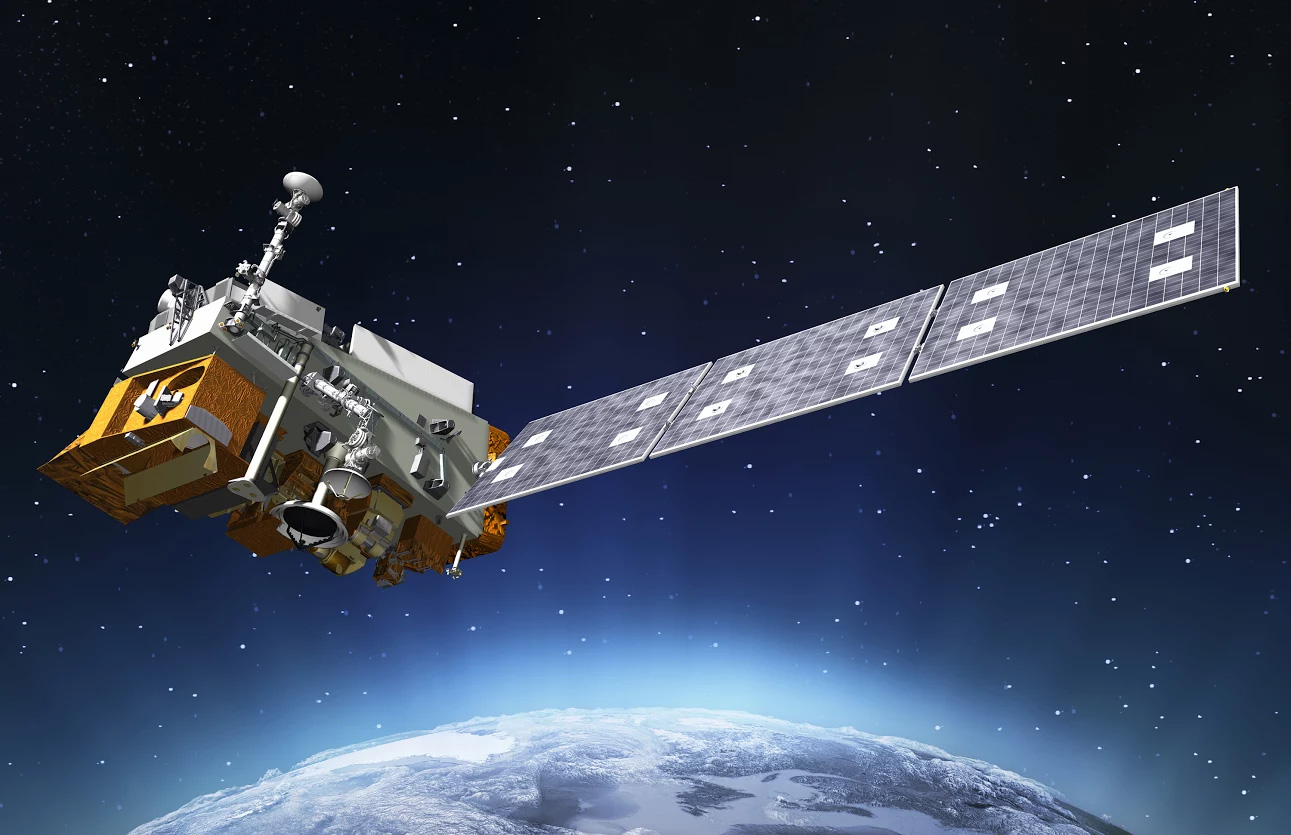 Speaking of a love for travel, NOAA-20 circles the Earth from pole-to-pole and crosses the equator about 14 times daily in the afternoon orbit to provide full global coverage twice a day. Not only does NOAA-20 have a strict travel schedule, he also is a bit of a workaholic - which is necessary because he provides the majority of data that informs numerical weather forecasting in the U.S. and delivers near real-time critical observations during severe weather events like hurricanes, tornadoes and blizzards. NOAA-20 never stops working for global forecasters - sharing continuous data 24/7/365. But he's not stressed, NOAA-20 remains cool at an approximate average temperature of 45 degrees Fahrenheit (and thermally stable aside from orbital and seasonal variations!) as he keeps watch over developing storms, tracks flooding and monitors fire and surface temperatures around the globe. While NOAA-20 presents himself as a brave solo adventurer, he does prefer to have company near him; he orbits Earth just 50 minutes ahead of the NOAA/NASA Suomi NPP satellite. The two satellites couple their data sets and share small talk about things like sea surface temperature and the global radiation budget.
Bachelorette 2: The Homebody
Do you prefer to stay home? Do you love America and like to keep a constant watch over what happens here? Do you love a good lightning show?
Then your best match is...the GOES East satellite!
NOAA's most sophisticated Geostationary Operational Environmental Satellites (GOES) provides advanced imagery and atmospheric measurements of Earth's weather, oceans and environment, real-time mapping of lightning activity, and improved monitoring of solar activity and space weather. The first satellite in the series, the trailblazing GOES-R, became NOAA's operational GOES-East satellite in December 2017.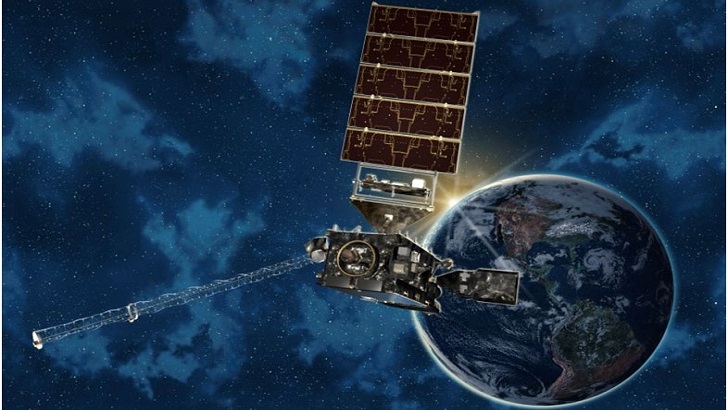 GOES East is part of perhaps the most famous of satellite couples. The GOES East and GOES West satellites orbit as a pair 22,300 miles above Earth's equator in a geostationary orbit, performing a constant tango around the globe at speeds equal to Earth's rotation. In March 2018, GOES-S is scheduled to join GOES East in orbit and will become the GOES West operational satellite in late 2018. An inseparable pair, these satellites provide full disk composite images of the entire Western Hemisphere, from the eastern coast of sub-Saharan Africa all the way to Hawaii. In doing so, they serve as our "eyes in the sky," playing a critical role in identifying severe weather, snow storms, tropical storms and hurricanes. While GOES East is a dependable stable satellite, she loves the excitement of a brilliant lightning show. She tracks the increase and location of these bolts of electricity through her Geostationary Lightning Mapper in a way no satellite has ever done before, providing critical first observations about developing storms to the weather community.
Bachelor 3: The Cruiser
Is your perfect date out at sea? Do you enjoy the view of crashing waves and is measuring wave height exciting? Does cartography sound sexy to you?
Then your best match is...Jason-3!
NOAA's Jason-3 satellite, the latest in a series of spacecraft that measure the surface height of the global ocean, monitors the rate of sea-level rise and helps NOAA's National Weather Service more accurately forecast the strength of tropical cyclones that threaten America's coasts.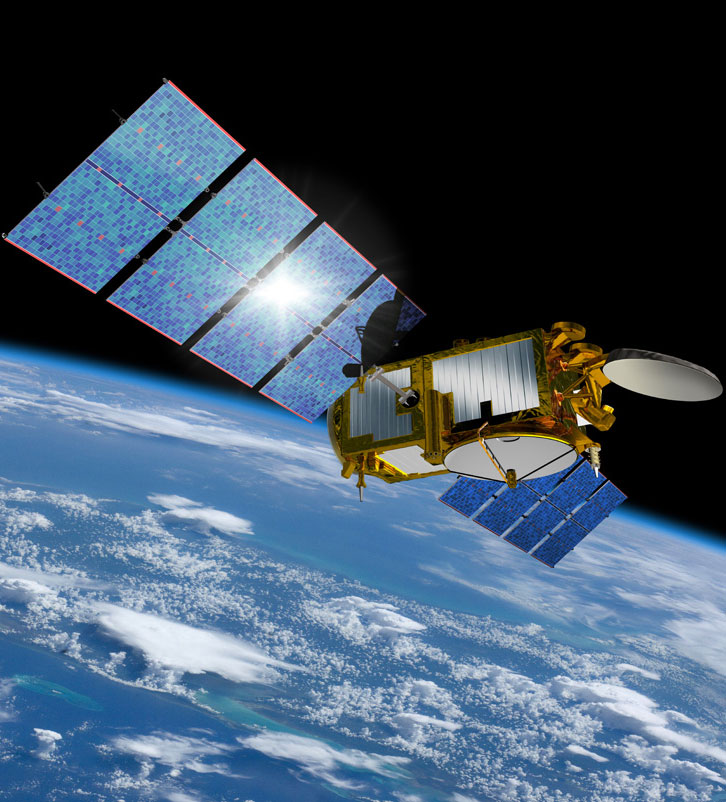 As a love connection, Jason-3 can be a bit detail oriented and nitpicky. The primary instrument on Jason-3 is a radar altimeter which measures sea-level variations over the global ocean with very high accuracy - up to 1.3 inches. And even that isn't good enough for him, as he strives to achieve accuracy within 1 inch! But Jason isn't one to miss the forest for the trees, these precise measurements are critical in gathering accurate long term climate data.
Bachelor 4: The Solar Soloist 
Do you prefer looking out at space more than reflecting internally? Do you like time to yourself?
Then your best match is...DSCOVR! 
One million miles from Earth, the Deep Space Climate Observatory, or DSCOVR satellite, maintains the nation's real-time solar wind monitoring capabilities which are critical to the accuracy and lead time of NOAA's space weather alerts and forecasts. Space weather events like solar wind have the potential to disrupt nearly every major public infrastructure system, including power grids, telecommunications, aviation and GPS. So DSCOVR is a pretty powerful guy, helping to save us from inadvertent solar attack!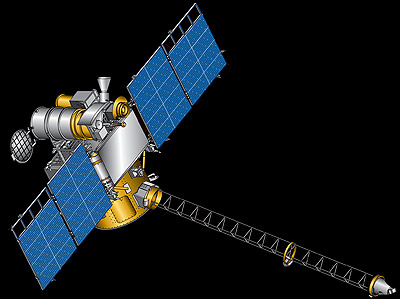 The only dating issue you might have with DISCOVR is people might not believe you are actually dating, because he really won't be able to meet your friends or show up to any family functions..that's just the reality of life when you're based one million miles away from Earth. DISCOVR is on the L1 orbit, the neutral gravity point between the Earth and sun approximately one million miles from this planet. From this position, DSCOVR will typically be able to provide 15 to 60 minute warning time before the surge of particles and magnetic field, known as a coronal mass ejection (or CME), associated with a geomagnetic storm. BTW, did you hear about the pair of satellites that decided to get married? The wedding wasn't much, but the reception was incredible! Edited for WeatherNation by Meteorologist Mace Michaels