Our powerful Nor'Easter is finally coming to a close in New England and the Northeast following an extremely messy and windy day for much of the region on Tuesday. In western MA, eastern NY and northern New England we picked up on widespread 2-3 feet of wet, heavy snow, causing numerous power outages and travel trouble! Power outages remain, for central and western Mass along with many areas in Maine. Our hardest hit communities are along coastal Maine and the Berkshires.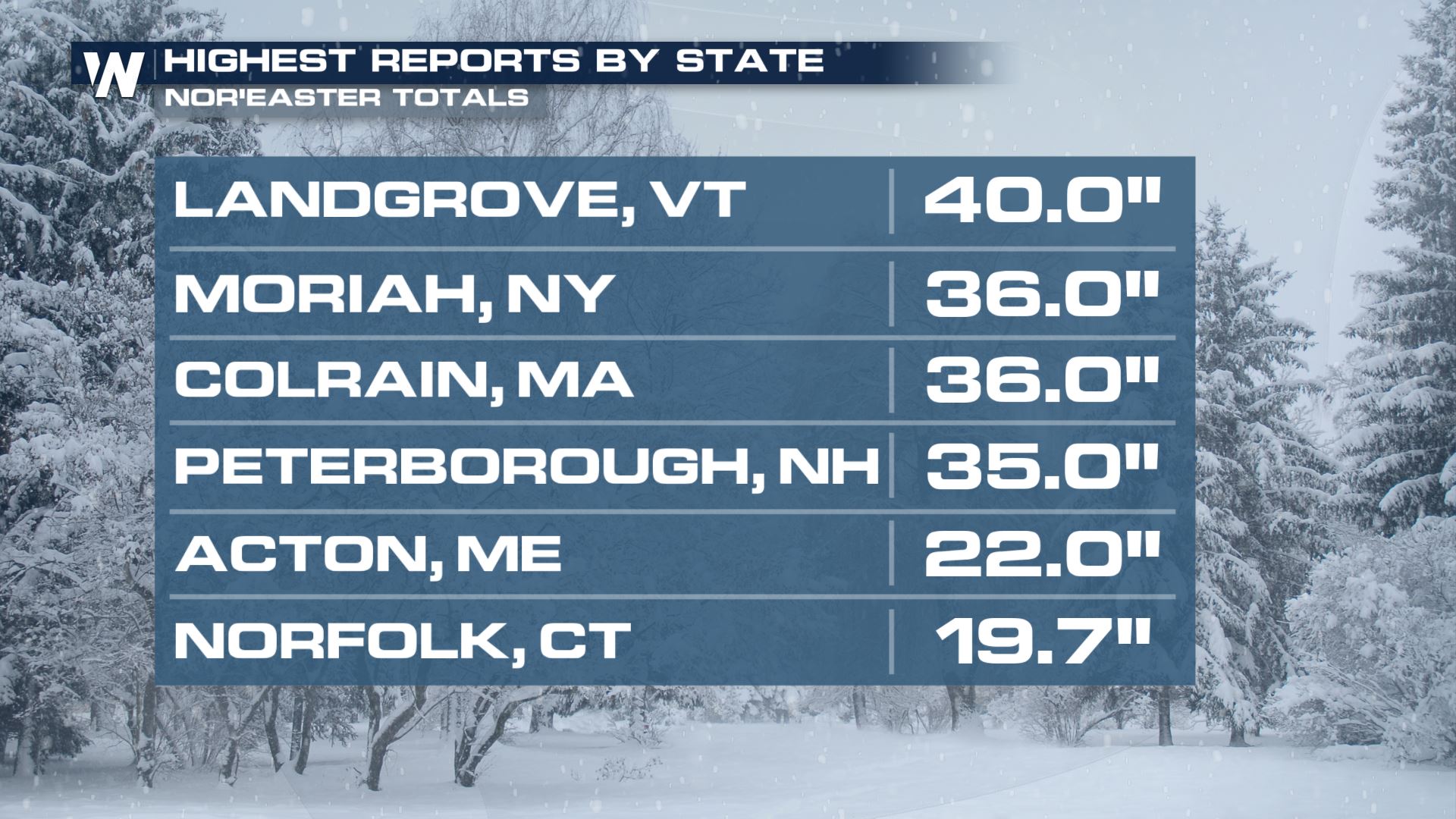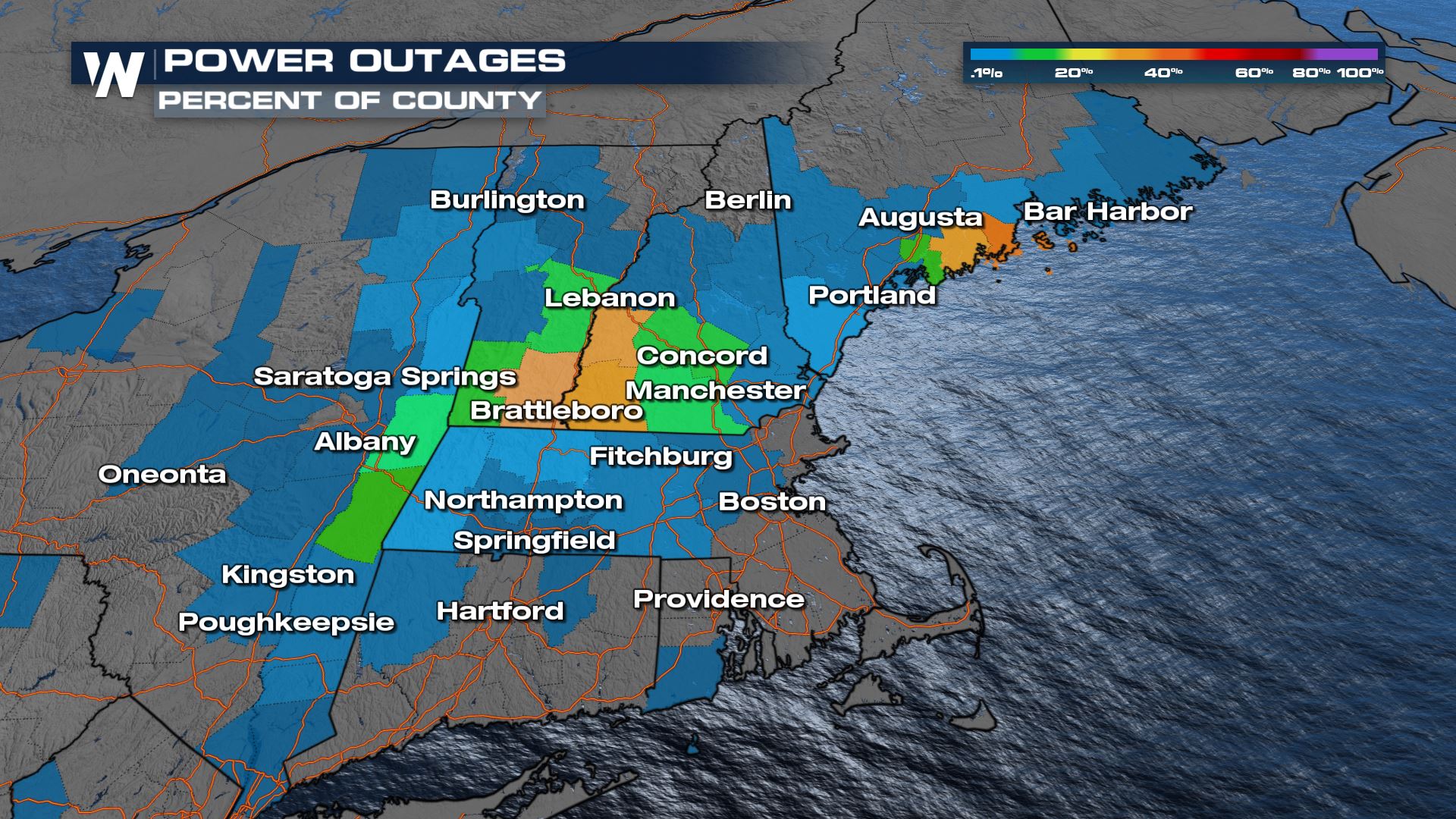 Light snowfall continues for Vermont, New Hampshire and Maine today, enhanced by elevation and lingering moisture around the area of low pressure. Winter Alerts will end today and there will be limited snow fall. In Massachusetts, snowfall totals can reach a trace to an inch as the system moves to the east. Maine and Vermont can see isolated heavier snowfall amounts of up to 6 inches.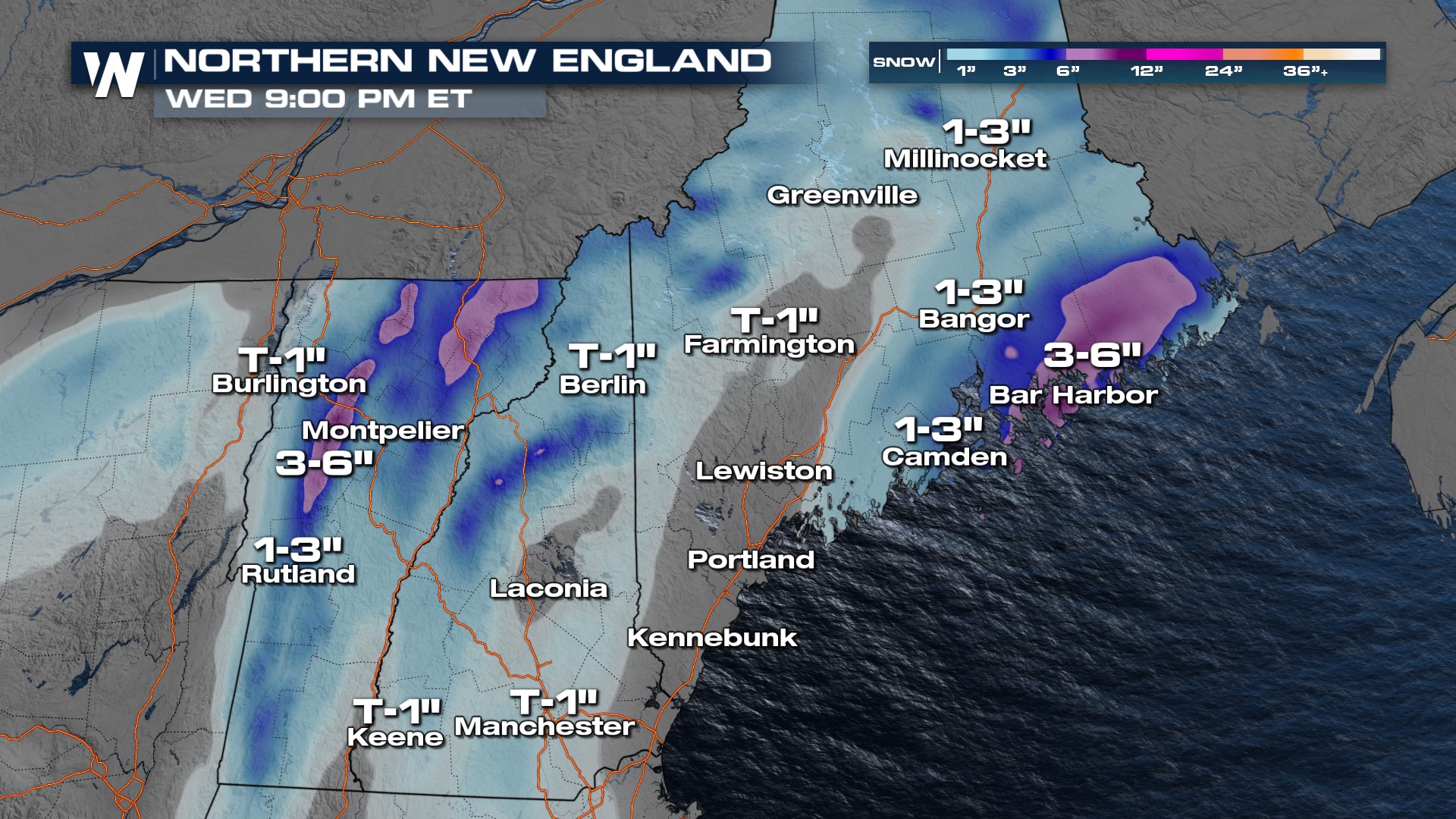 Snowfall totals over the last 48 hours have topped three feet in may of our highest peaks. This was a wet/heavy snow, compacting down with a high moisture content.
Stay with WeatherNation for the latest forecast! Your full eastern regional is always :10 past the hour.