What a day it has been for the state of North Carolina with possible tornado damage, high tide flooding at the coast, and thick ice from freezing rain. We'll start with the latest. The National Weather Service issued a tornado warning on Saturday afternoon for the Morehead City area until 3:15 p.m. ET. There were reports of damage nearby, in the Indian Beach and Broad Creek areas. These pictures came to us courtesy Jennifer Harstine.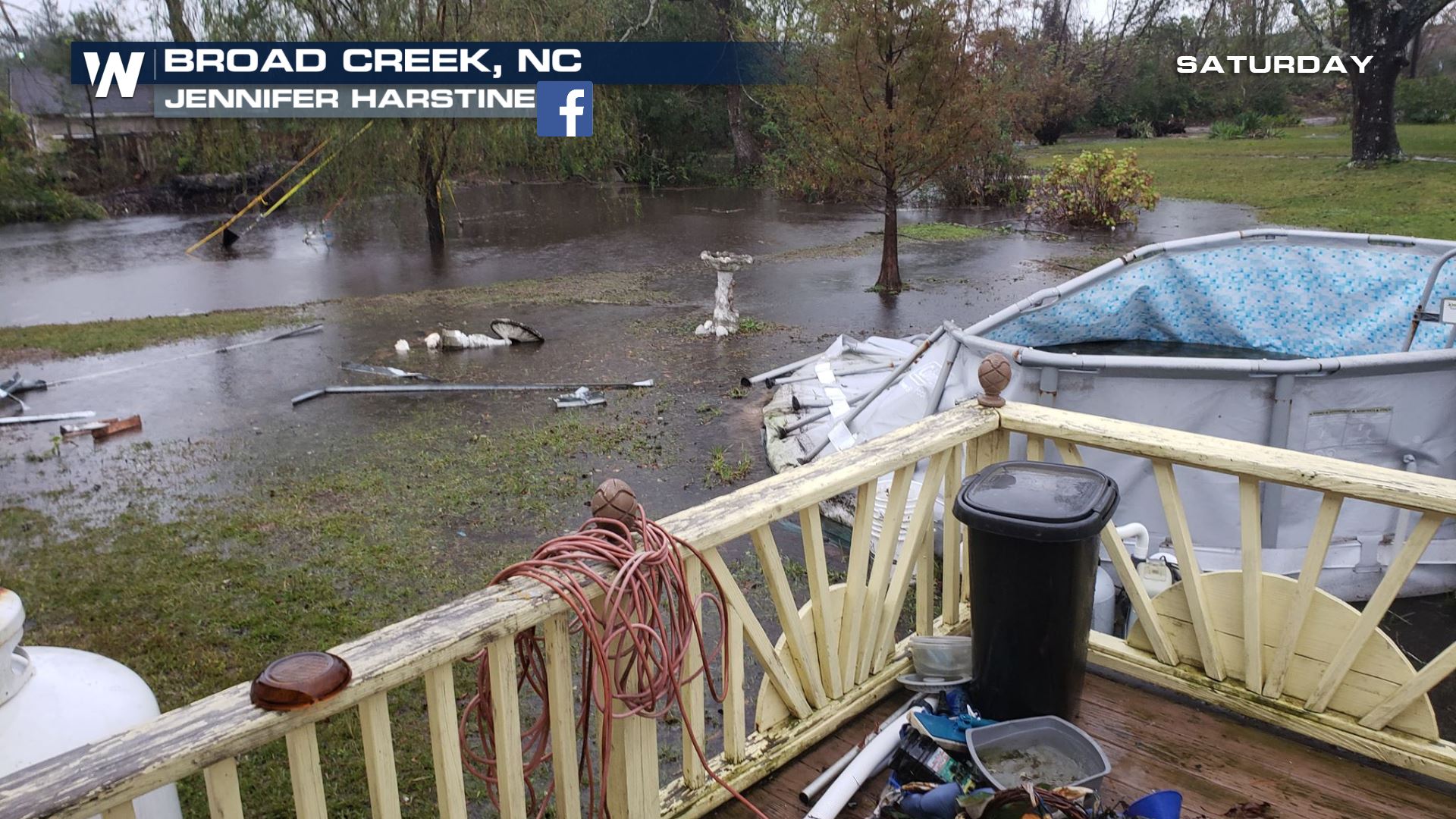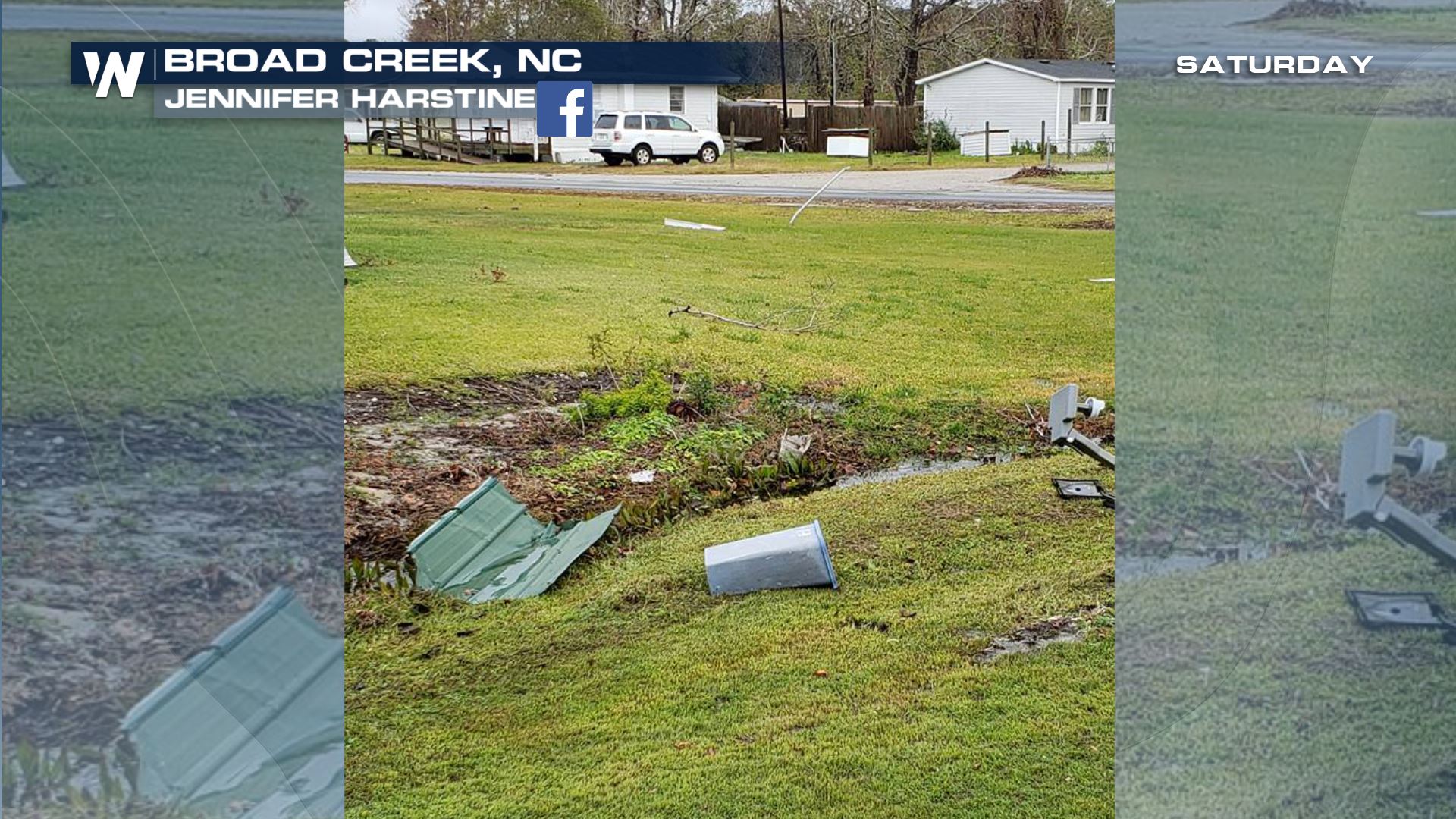 The local National Weather Service office (Newport, Morehead City) scheduled a preliminary storm survey Saturday afternoon for the area near Emerald Isle and Cape Carteret in Carteret County, NC. Prior to that, the associated storm system pushed onshore winds to the Carolina coast and brought in higher-than-average high tides. https://twitter.com/NWSWilmingtonNC/status/1066337503223980033 The combination of the recent full moon, onshore winds, and high tide brought coastal flooding to some communities. And finally before these two events, there was fairly widespread freezing rain across western North Carolina.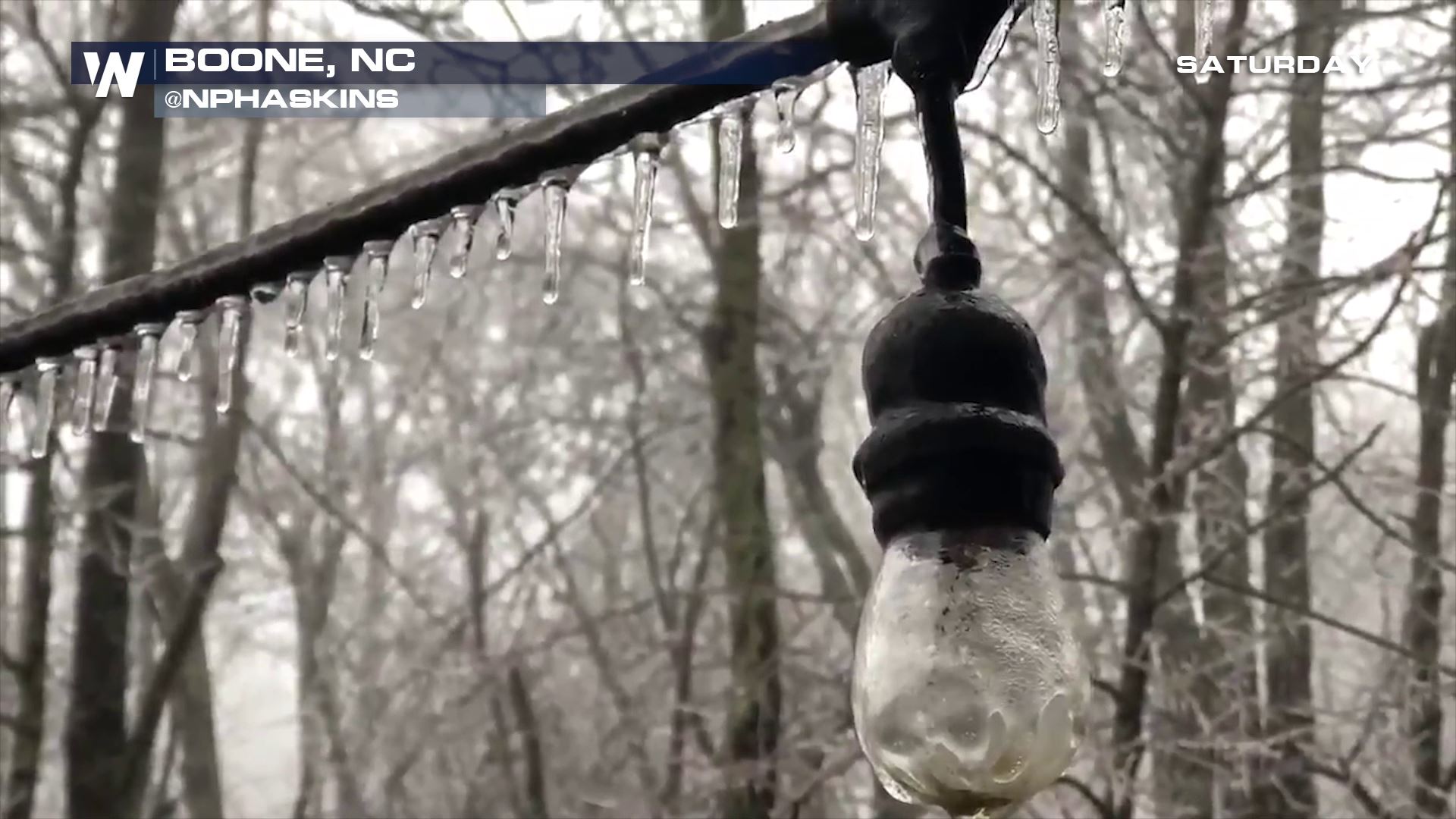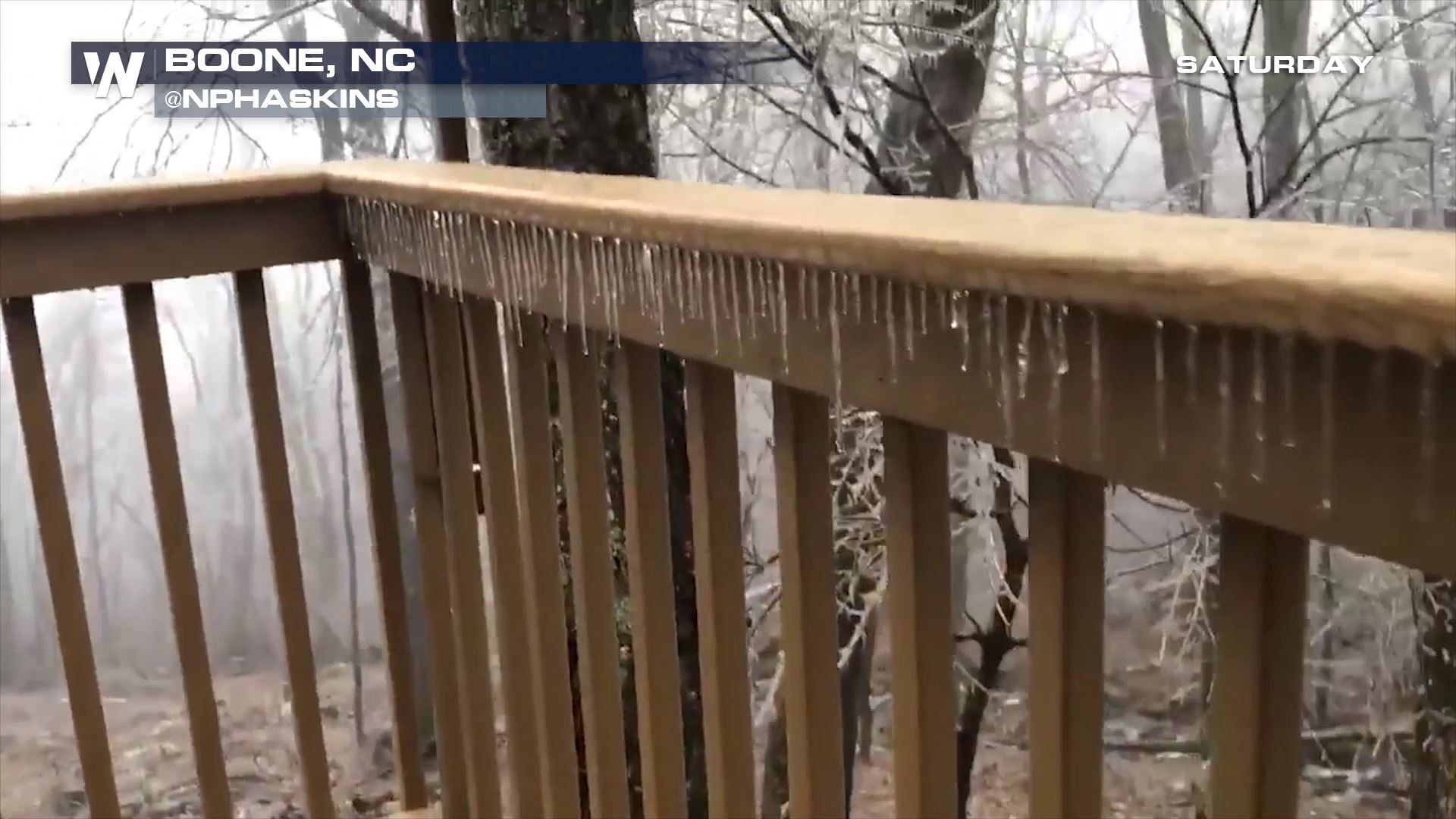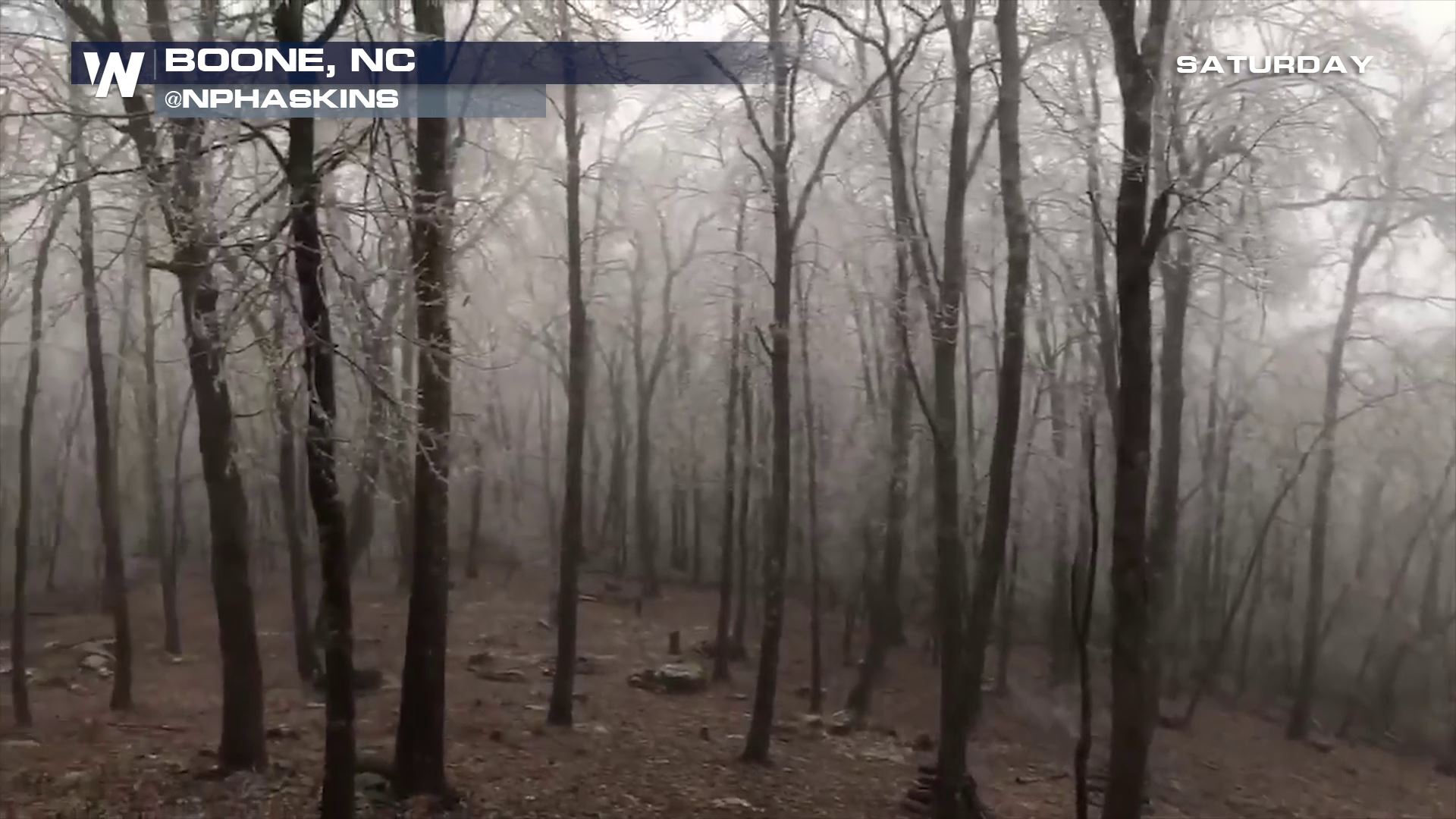 These snapshots came to us courtesy video from @NPHAskins. Boone, NC had 0.13" of ice, Glade Valley had 0.20", Morgantown had 0.25" and Salem, NC had 0.30" of ice! Oh and one more tidbit that came out from Saturday...
Even more rain fell in Wilmington, NC bringing the yearly total to more than 95 inches! There's a chance at 100" of rain for this location by the year's end! All in all it may have been a tough and dangerous day at times, but the weather will improve for the end of the weekend. Here's the proof. https://twitter.com/NWSMoreheadCity/status/1066442201620713472 For WeatherNation, Meteorologist
Steve Glazier