As the
Pacific Northwest struggles through an unprecedented heat wave
, the Northeast is also fighting through above average summer temperatures. Boston hit its first 100° day in nearly 10 years, and the last time Beantown was this hot in June was back in 1952!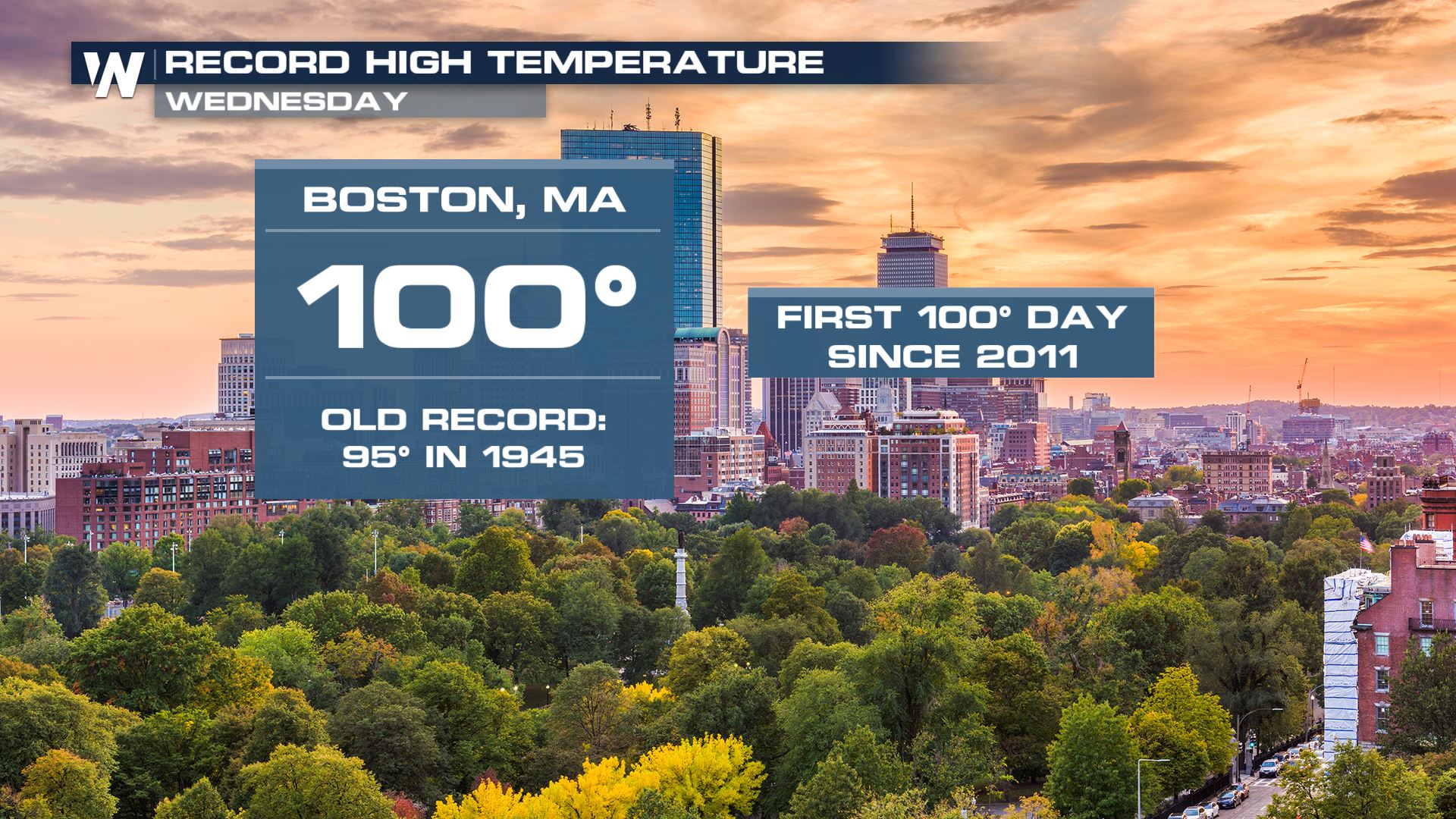 A ridge of high pressure will slowly slide off the coastline into Wednesday, keeping much of the northwest on the hot side. Temperatures will remain above average until a
front with severe weather potential
finally moves in to kick the ridge out.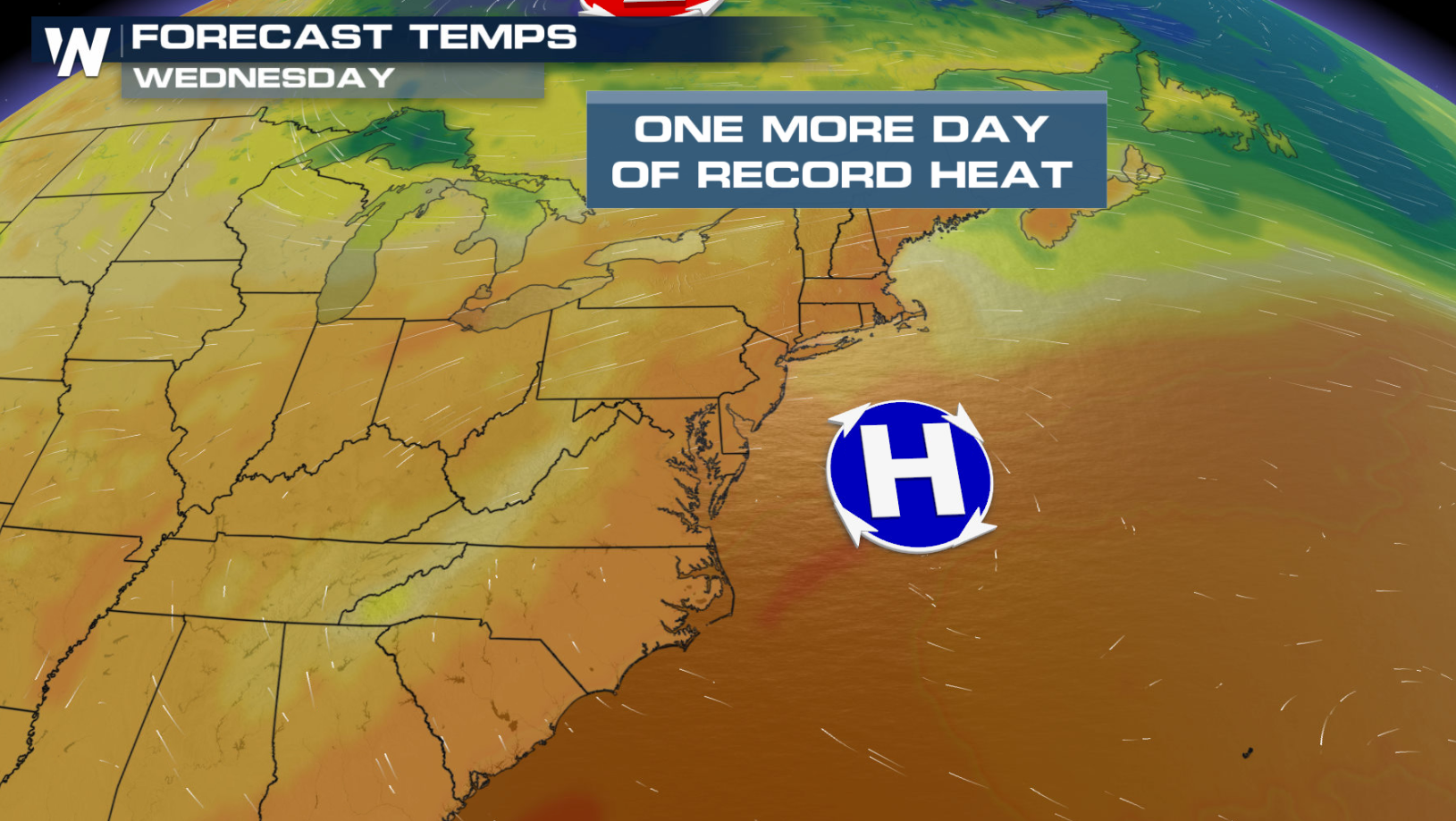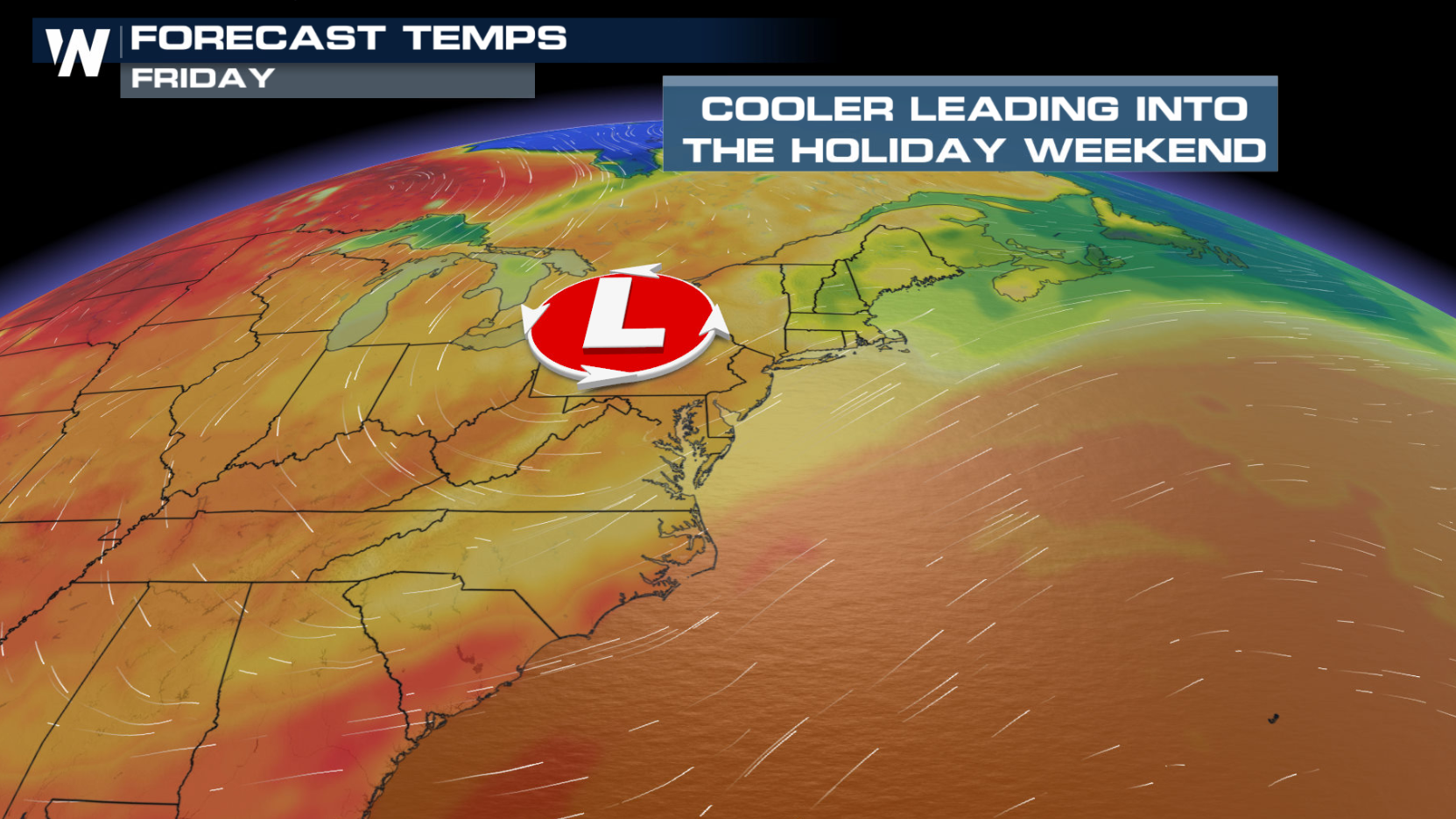 Potential for record setting high temperatures in the mid to upper 90's will be possible from Massachusetts and New Hampshire, to New Jersey and Pennsylvania.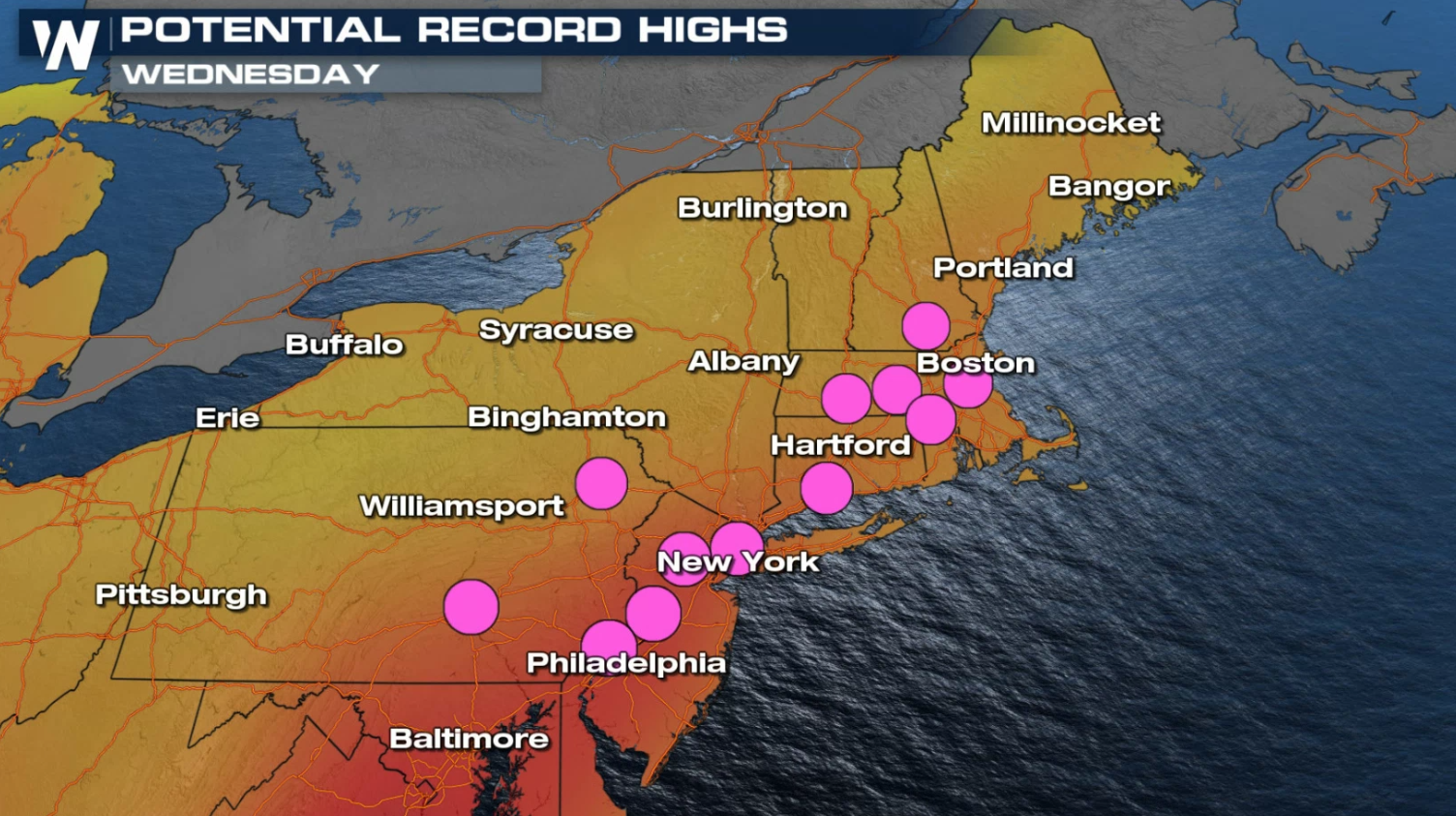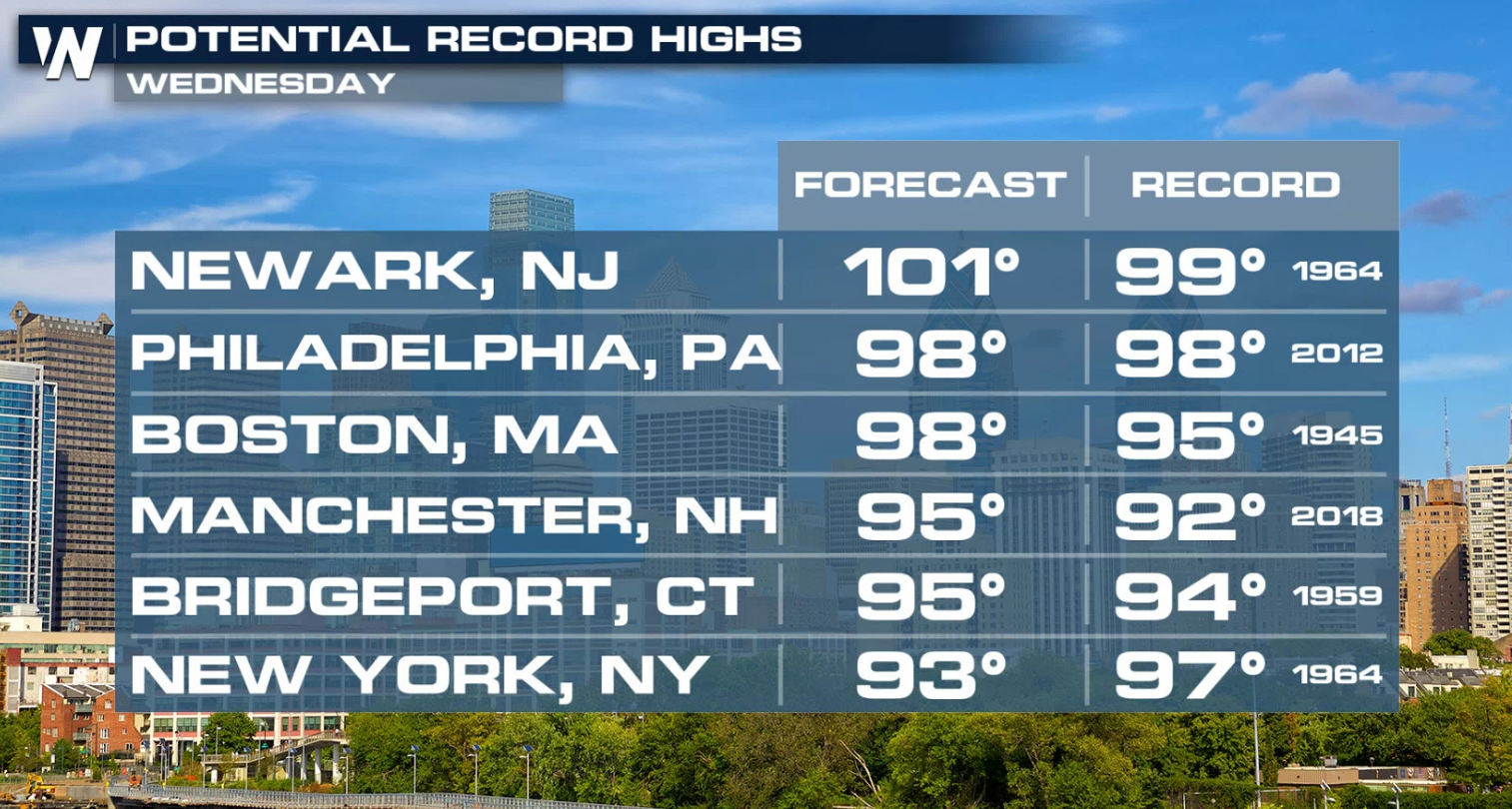 Heat Alerts have been issued up and down the I-95 corridor, and as far inland as Upstate New York and central Pennsylvania. NWS Philadelphia/Mt. Holly has determined that heat index values will be be dangerous enough to upgrade to an Excessive Heat Warning. Urban heat islands tend to be warmer than rural counterparts, allowing temperatures to soar.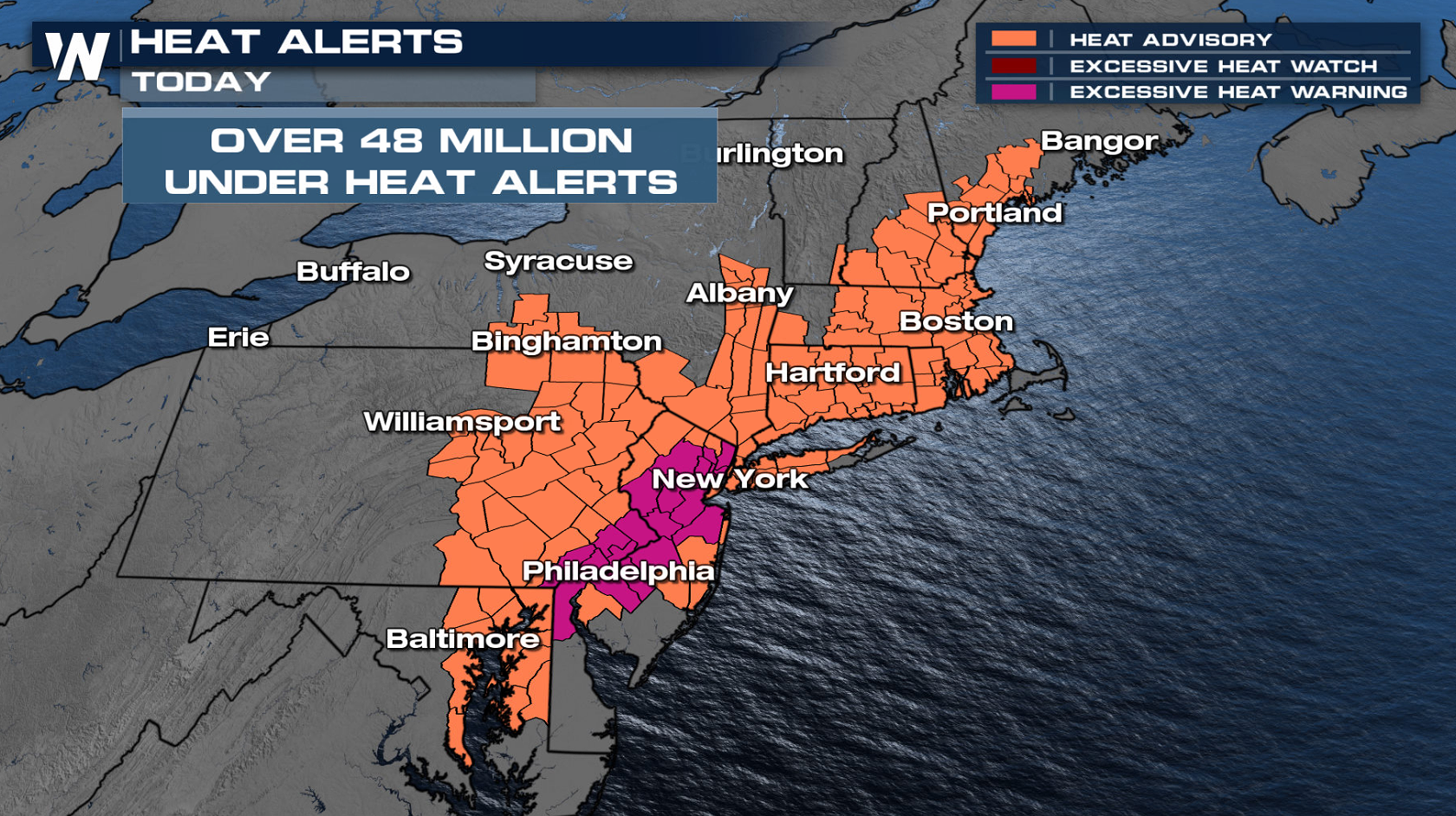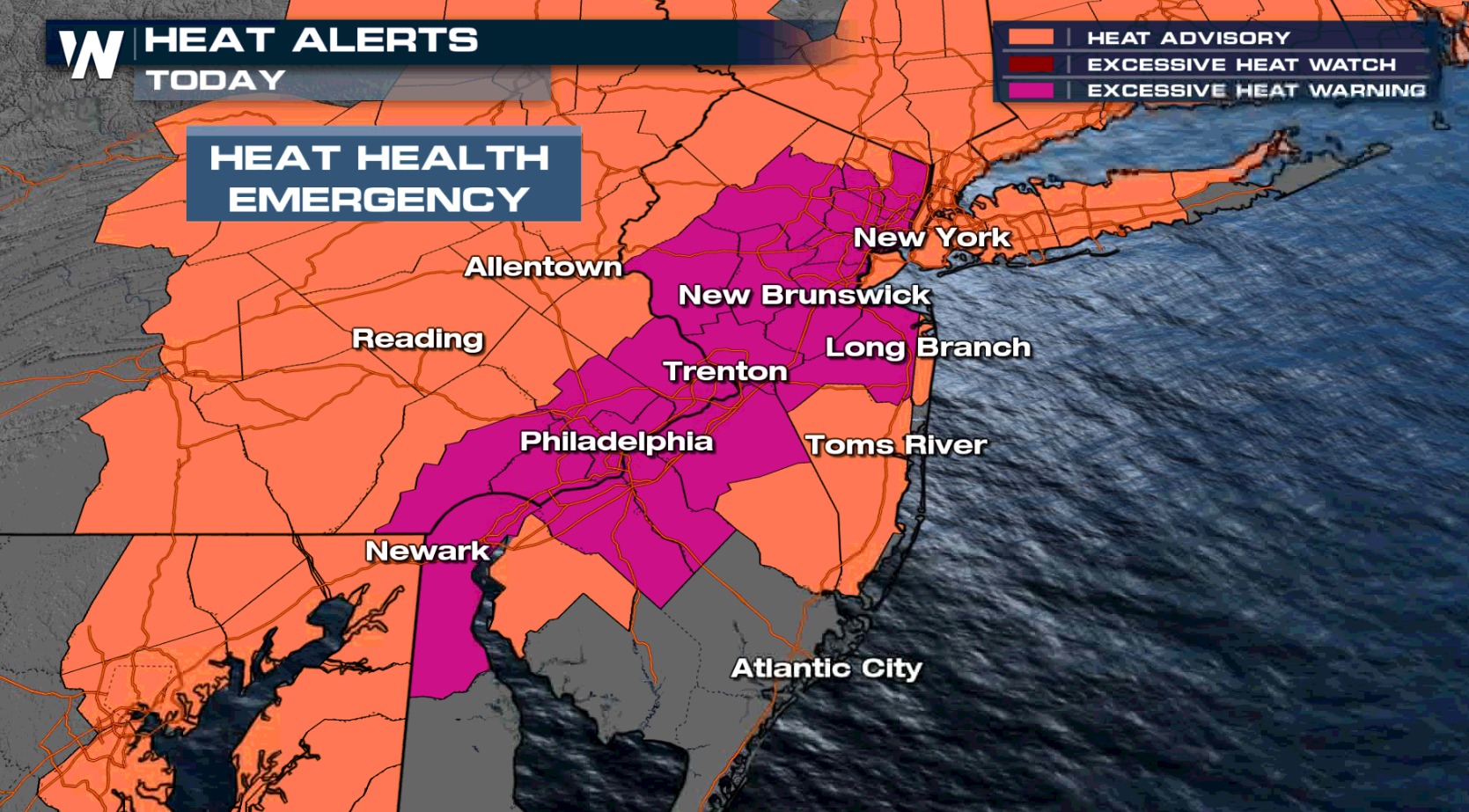 The
City of Philadelphia
has issued a "Heat Health Emergency" in effect: 8:00 a.m. on Tuesday, June 29 to 11:45 p.m. on Wednesday, June 30. Here is what that means for local residents (from the
city's website
):
"During very hot weather, the City will declare a Heat Health Emergency. When we declare a Heat Health Emergency, we activate several City services to ensure our residents stay safe. During a Heat Health Emergency, it's important to check on loved ones, neighbors, and pets and look out for each other. When daytime temperatures reach the 90s or triple digits and are accompanied by high humidity for two or more days, dehydration, heat exhaustion, and heatstroke can happen. If you think someone is having a medical emergency, call 911. Remember, during hot weather, NEVER leave children and pets unattended in vehicles under any circumstances. Car interiors can reach lethal temperatures very quickly; It takes only two minutes for a car to reach unsafe temperatures. A Heat Health Emergency and related weather and emergency information is announced on the City's website and through the City's free mass notification system, ReadyPhiladelphia. Sign up for free text alerts by texting READYPHILA to 888-777 or customize your free text or email alerts for alerts and locations important to you by visiting the Office of Emergency Management's website."
Forecast highs will be well into the 90s in the alert areas. Added humidity will make it even more difficult for your body to cool itself off, with the heat index into the triple digits in many areas. Please take the necessary precautions to keep you and your family safe.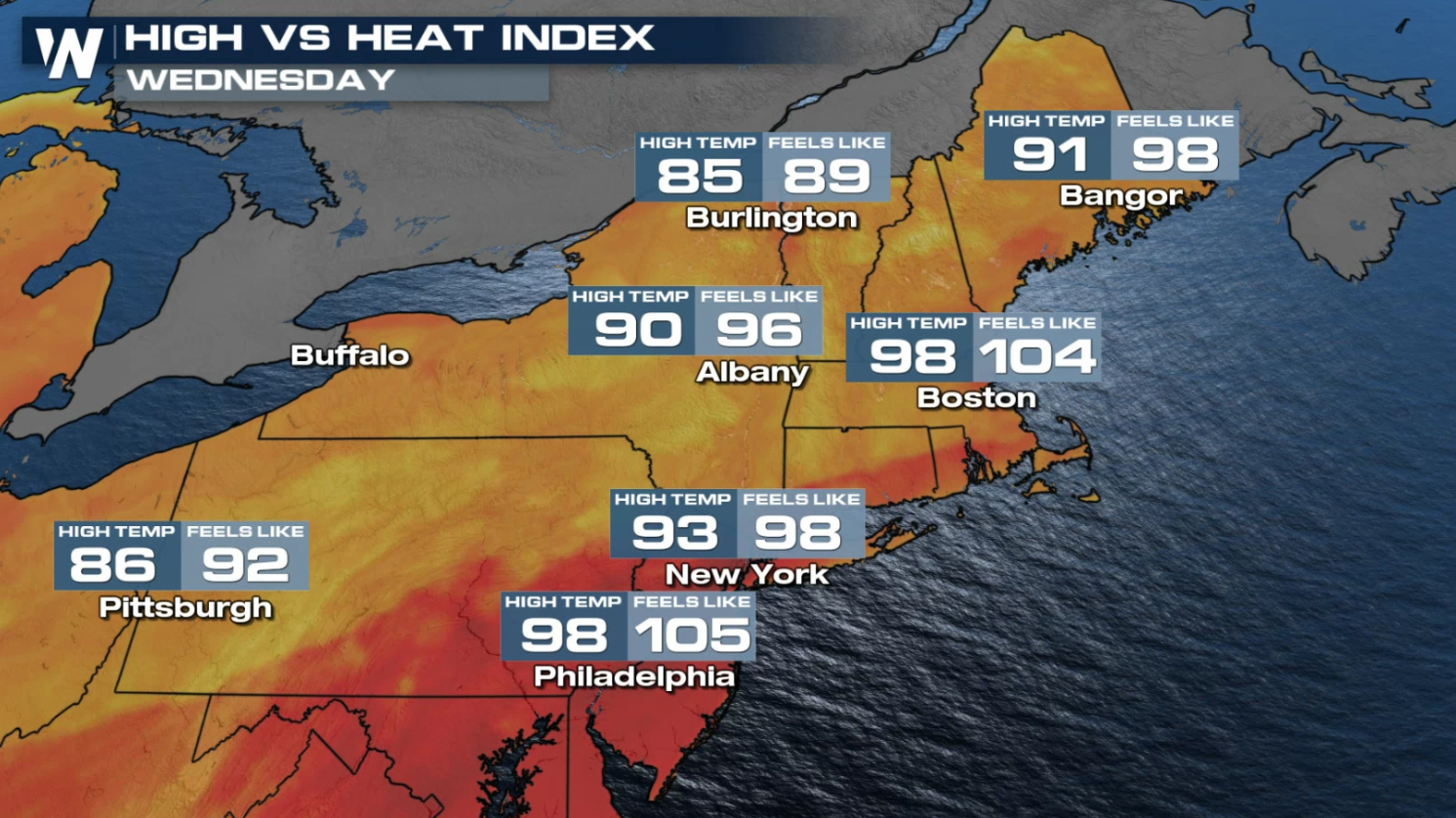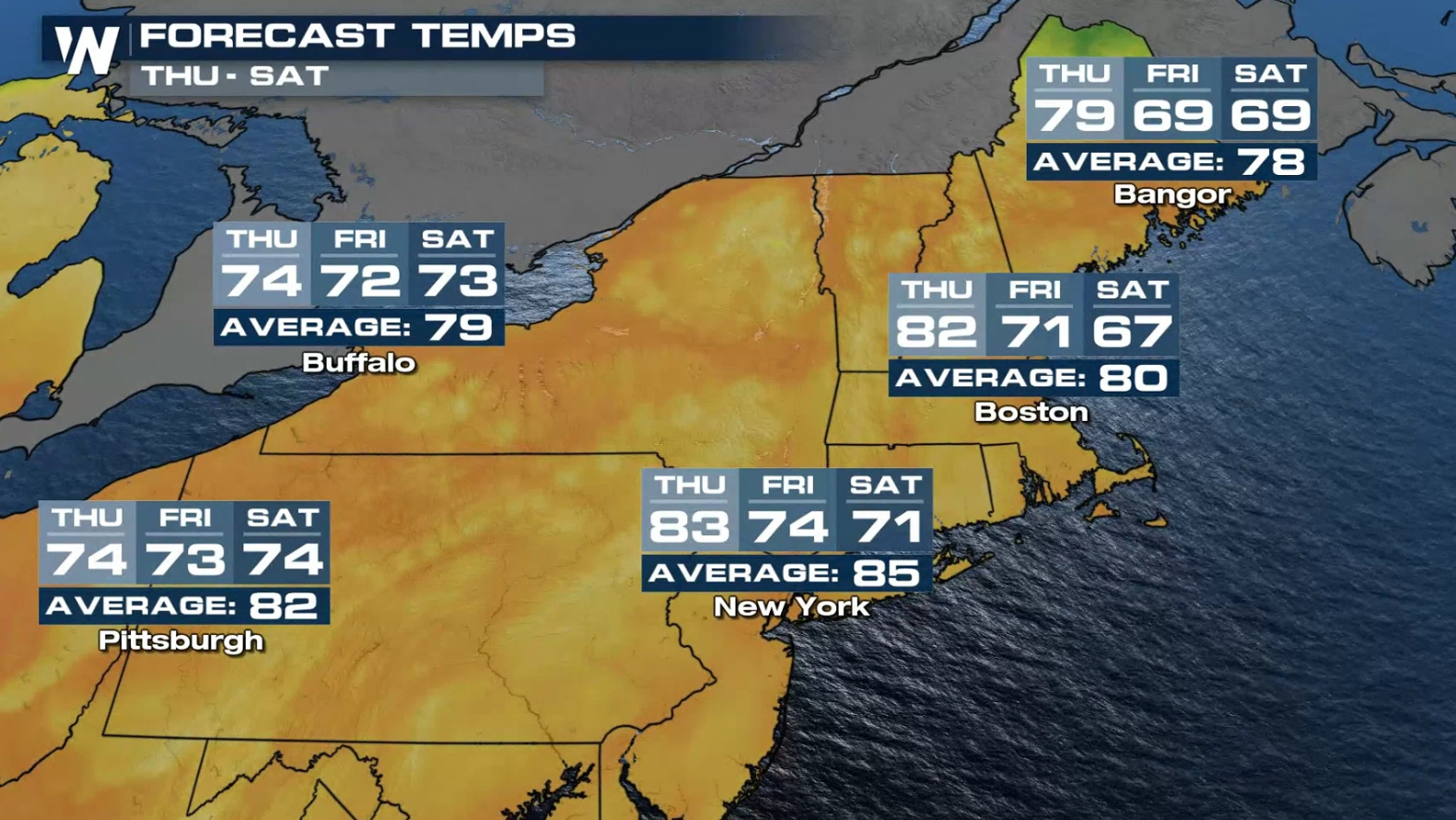 We've got much more on the weekend forecast & storms in your east regional forecast, always :10 after the hour.