The severe weather threat that has been impacting the central U.S. with winds, hail and tornadoes now shifts to the Northeast around a powerful ridge of high pressure. Meanwhile, that ridge will bring the heat once again to the MidAtlantic while New England stays cool thanks to the front.
Severe Threat
As the frontal system continues through this area, there is the potential for some severe storms on Monday. Damaging winds and large hail will be the main threats.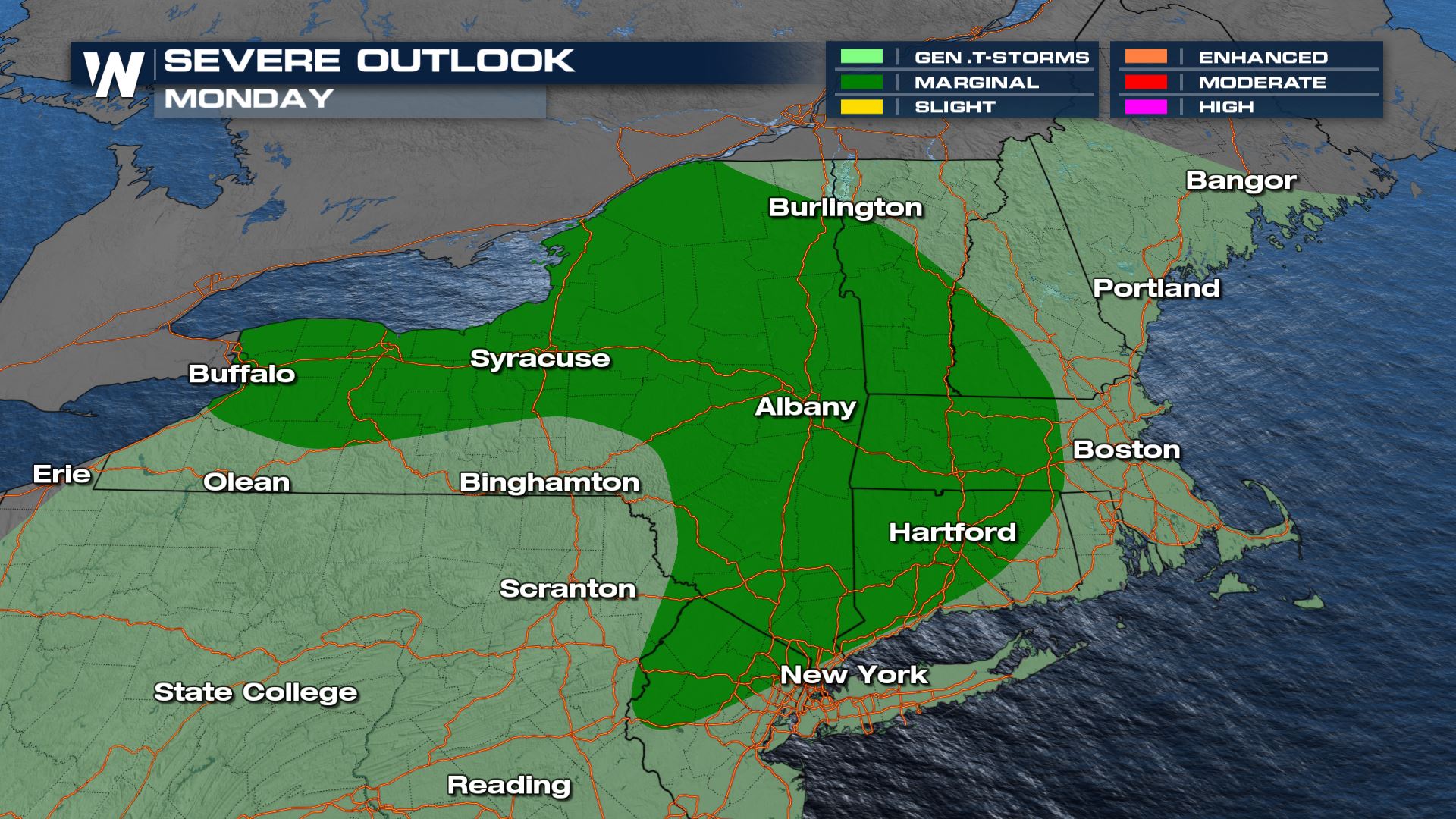 Storms will develop along the cold front moving from west to east throughout the day. We will see pockets of heavy rain along I-95 just in time for the commute home in New England - pack your patience and be prepared for ponding on the roadways. As a result of the heavy rain, the Weather Prediction Center has highlighted the potential for heavy rain and flooding overnight into Monday in the Northeast.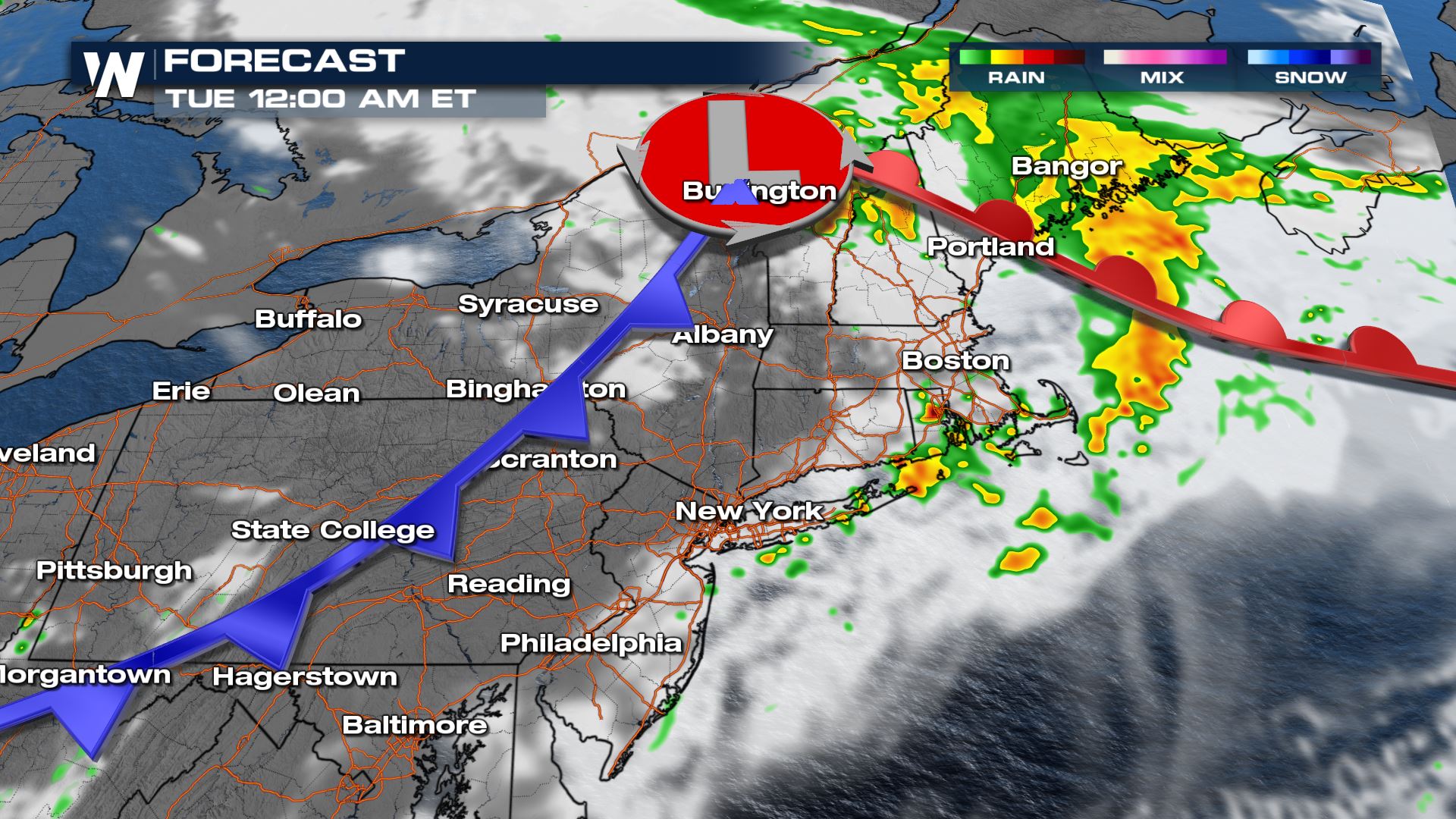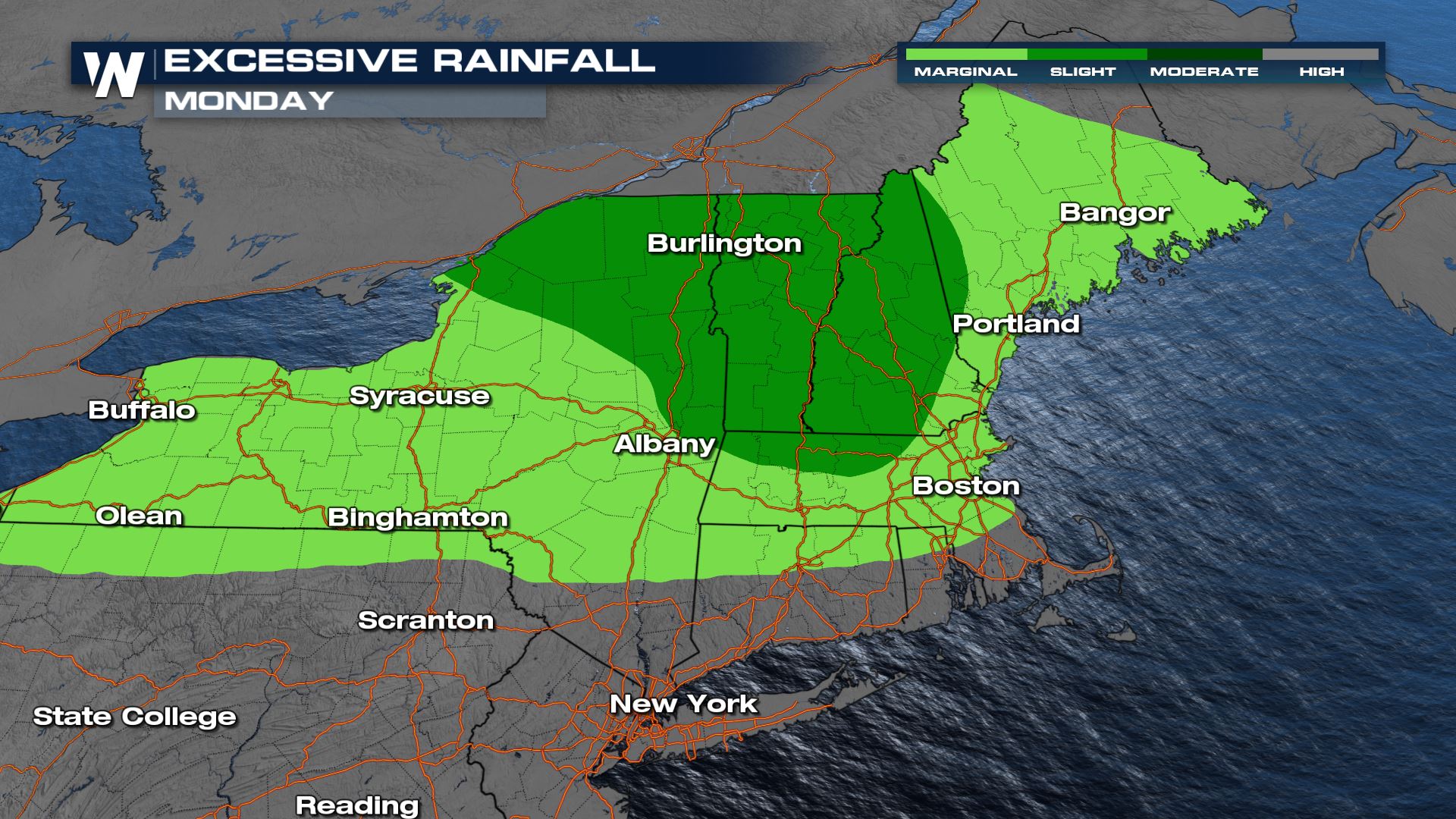 Temps
Those who escape the area of low pressure instead will see a toasty day in the Mid Atlantic. Expect widespread 80s and 90s for the Mid-Atlantic and I-95 corridor of PA with the potential to tie or break records throughout the next few afternoons.
While we've dealt with hotter this summer, these temps are still about 10-20° above average. Meanwhile, in the Northeast, cooling temperatures are back especially for northern New England through the middle of this week.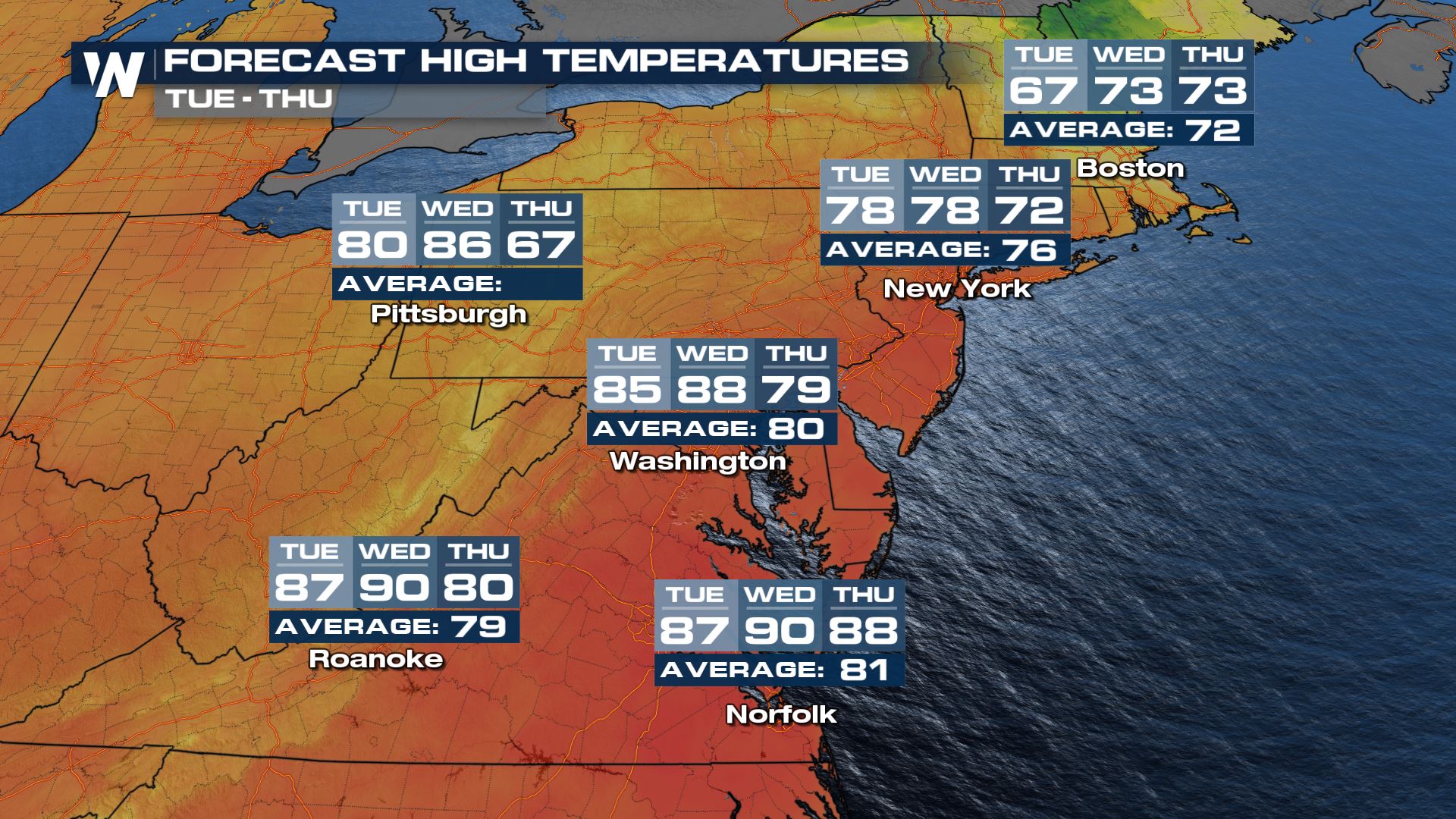 Catch the Eastern Regional Forecast at :10 past the hour. Don't forget to stream WeatherNation for more on these storms--->
STREAM WN