If you live or have lived in the South, you're no stranger to the heat. However over the next few days, temperatures will remain well above average for late July. That's why the National Weather Service has issued Heat Alerts all across the South and Southern Plains.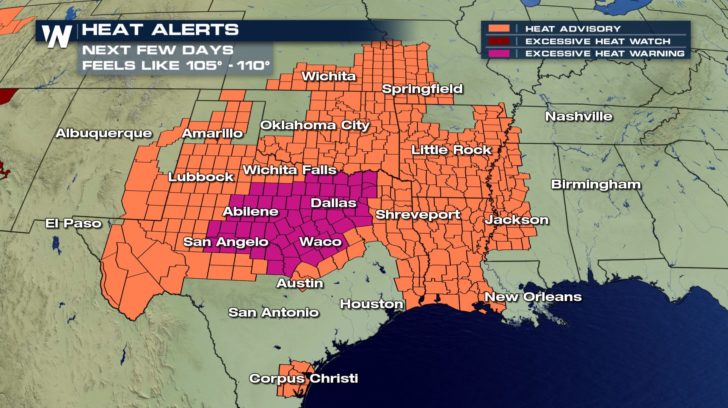 For Thursday afternoon, Dallas will be over 10 degrees above average. Don't forget, these highs don't tell you what it will actually FEEL like outside once you factor in the humidity. All this heat is building under a ridge of high pressure. Air sinks under high pressure. That sinking air compresses the air particles and heat them up faster.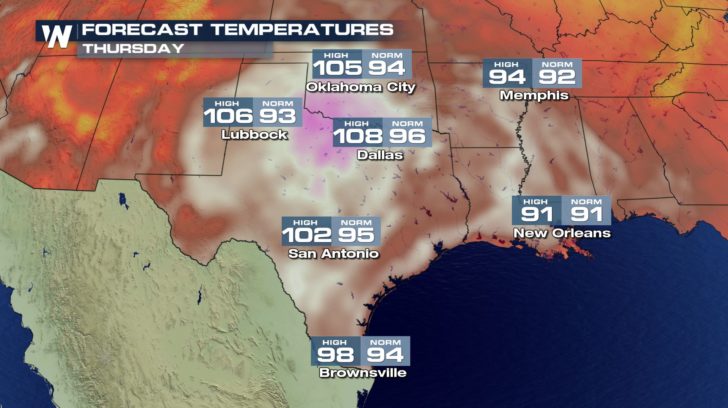 Many spots could be breaking more records highs  across Texas Thursday. Could Dallas break its all time record high? You can read all about that
here
.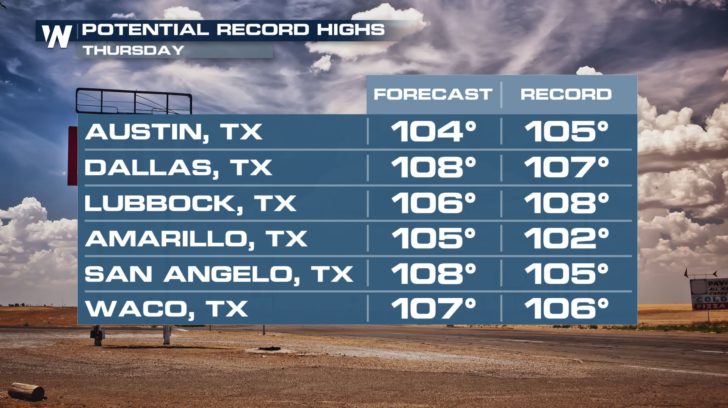 The heat even continues into your weekend as well.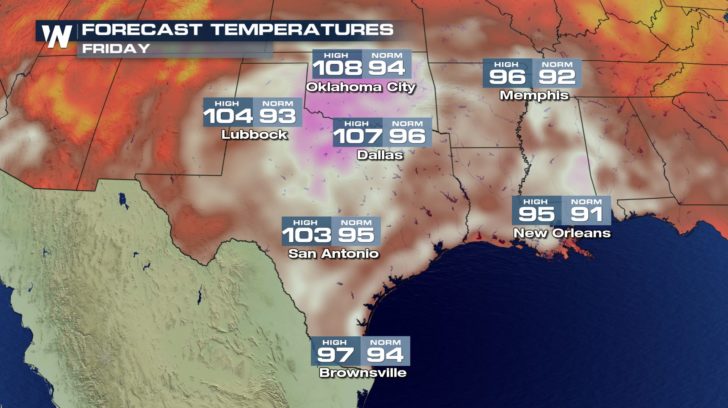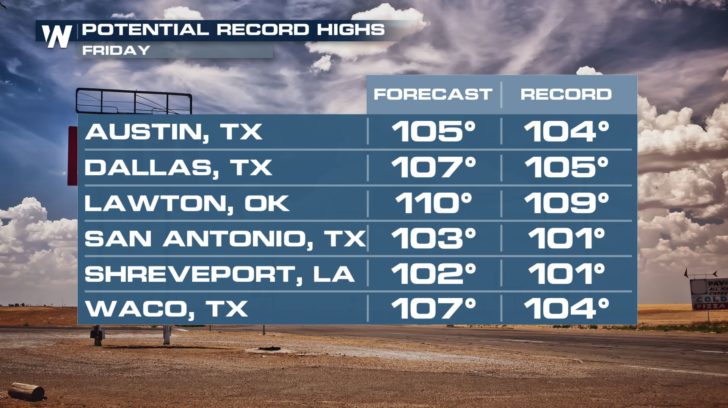 When will the heat break? Well if you're in Dallas, you'll have to sweat it out until early next week. After Monday, temperatures finally return back to normal.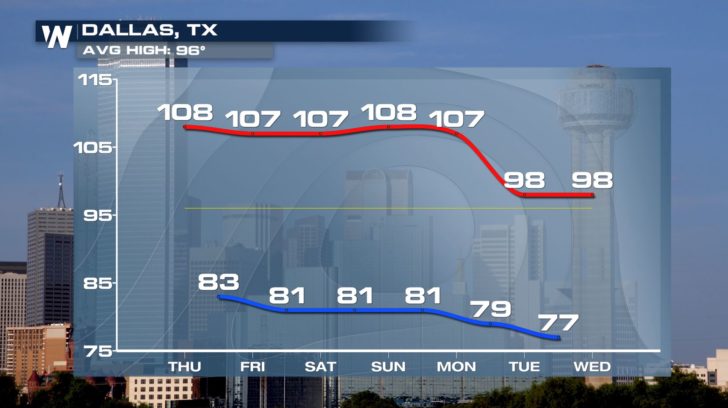 For WeatherNation, Meteorologist Kate Mantych.