Severe Weather Alerts
A Tornado Watch remains in effect for central Kansas through late Tuesday evening. A Severe Thunder Storm Watch stretches from southeastern Colorado to portions to New Mexico, Oklahoma, and Texas. Keep alerts turned on through tonight in case strong storms continue after dark.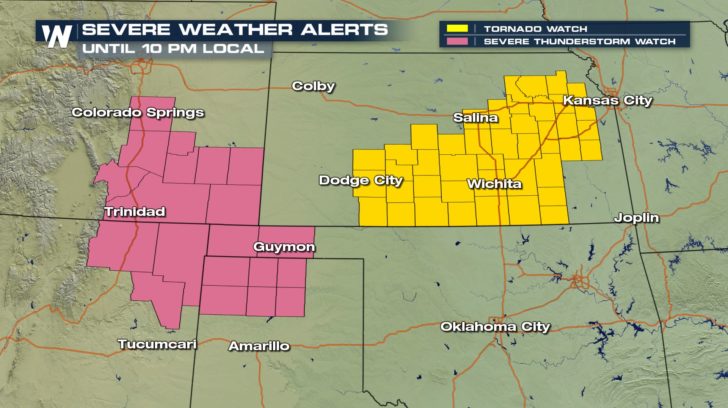 Severe Outlook
Thanks to 2 upper-level ridges on each coast of the Country, the Central Plains will have a very active forecast for Tuesday.  This includes the risk for scattered to numerous severe storms with large hail, damaging wind gusts and several tornadoes.  Here is the very latest information.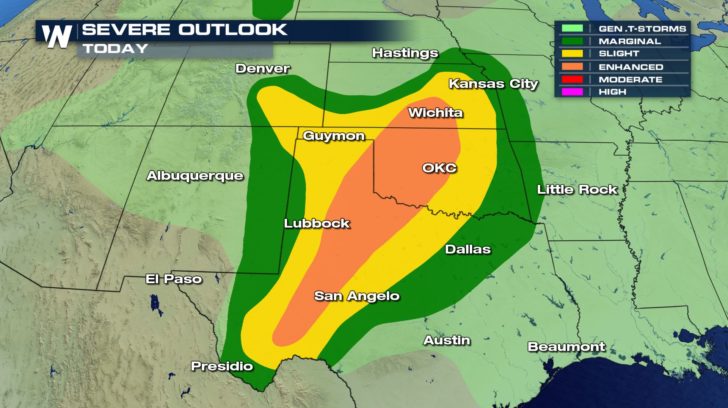 Several states are under a risk of sever storms today.  Oklahoma and Texas could see the worst weather but areas of Kansas and Colorado could also see some dangerous weather.
Severe Risks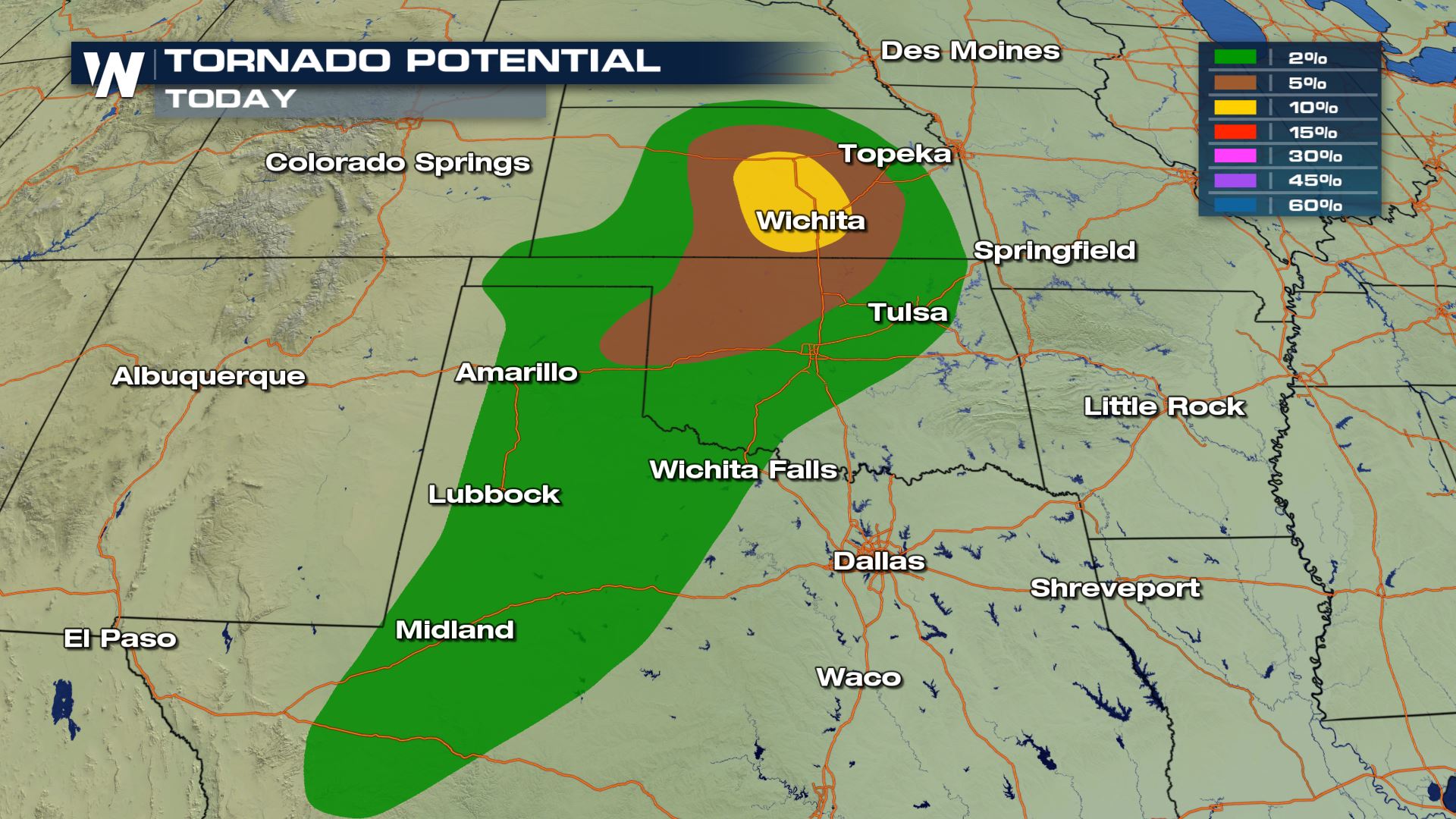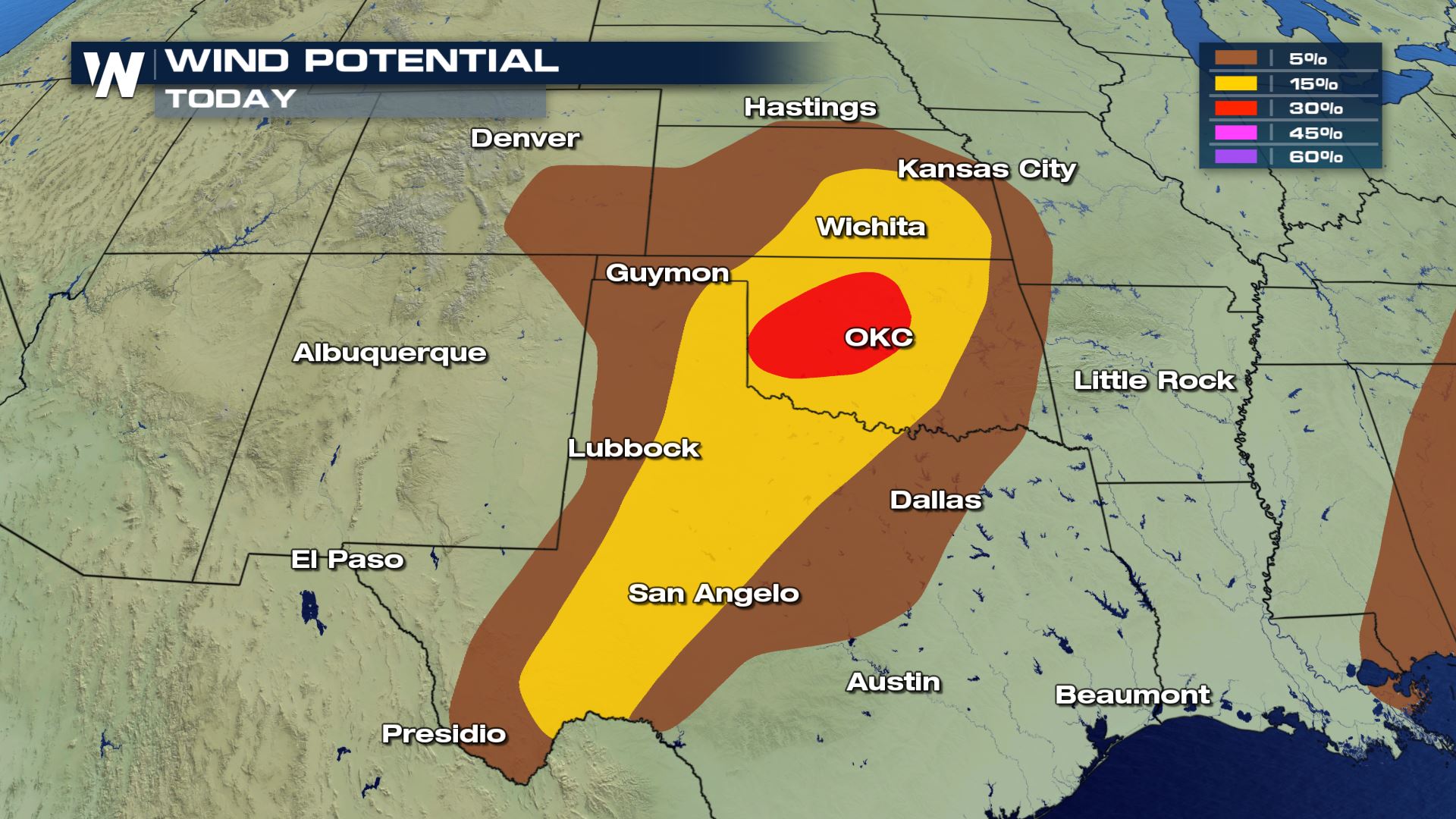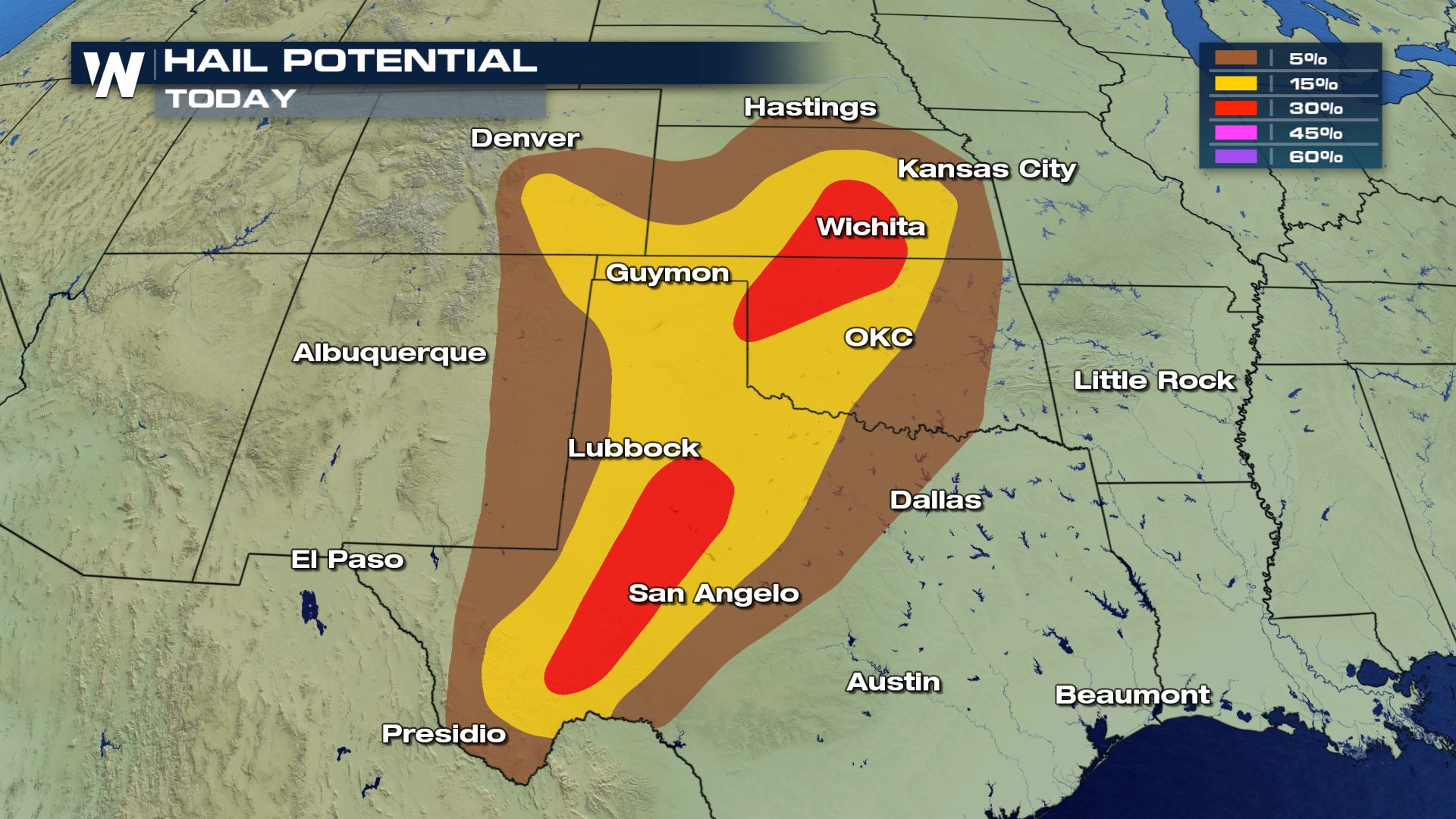 Large hail, damaging winds, frequent lightning and isolated tornadoes will all be possible with today's storms.  The tornado risk is much higher over areas of Kansas, including Wichita.  The biggest risk will be large hail with some areas of Texas and Oklahoma seeing the potential for hail up to tennis balls.
Forecast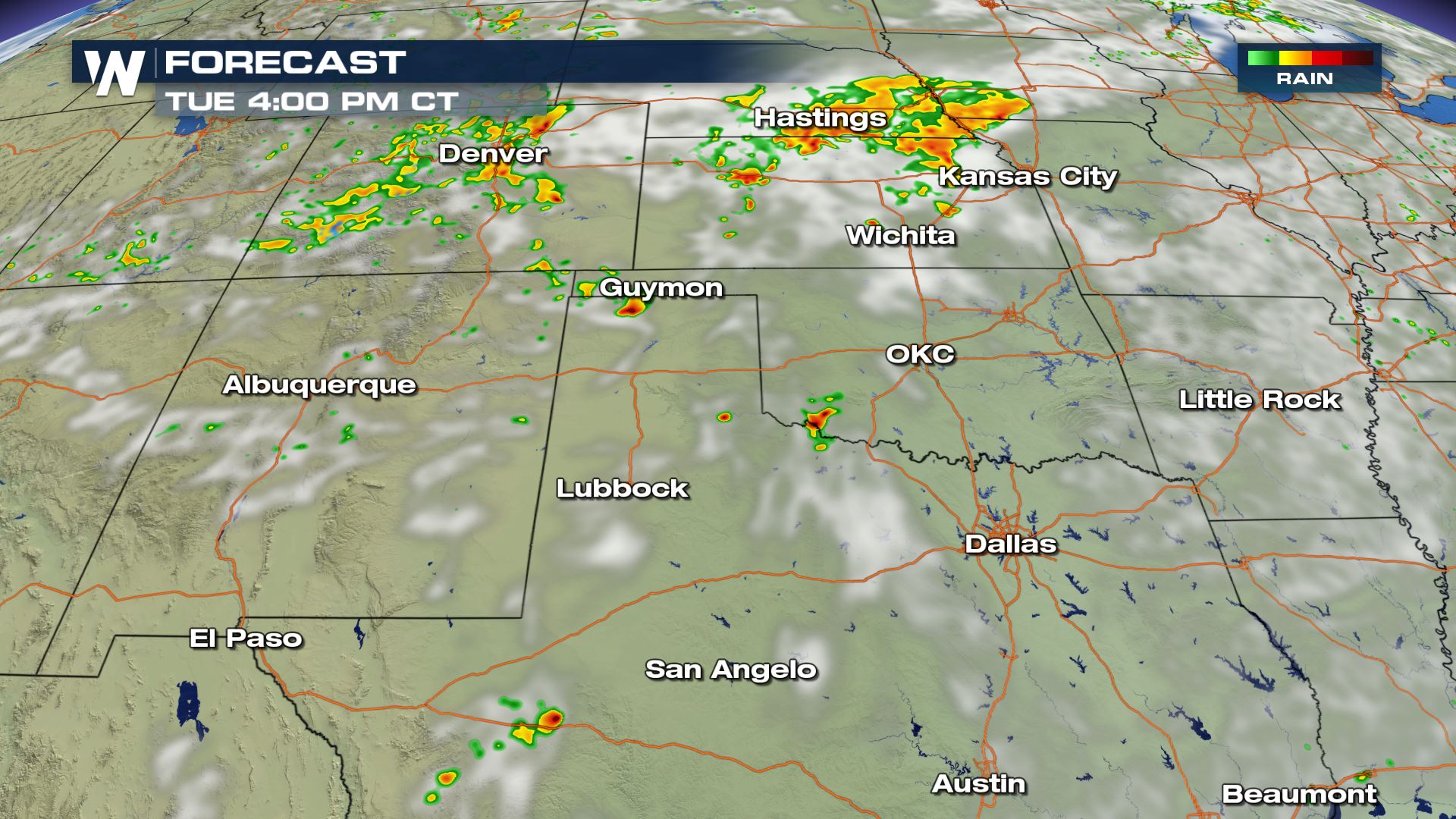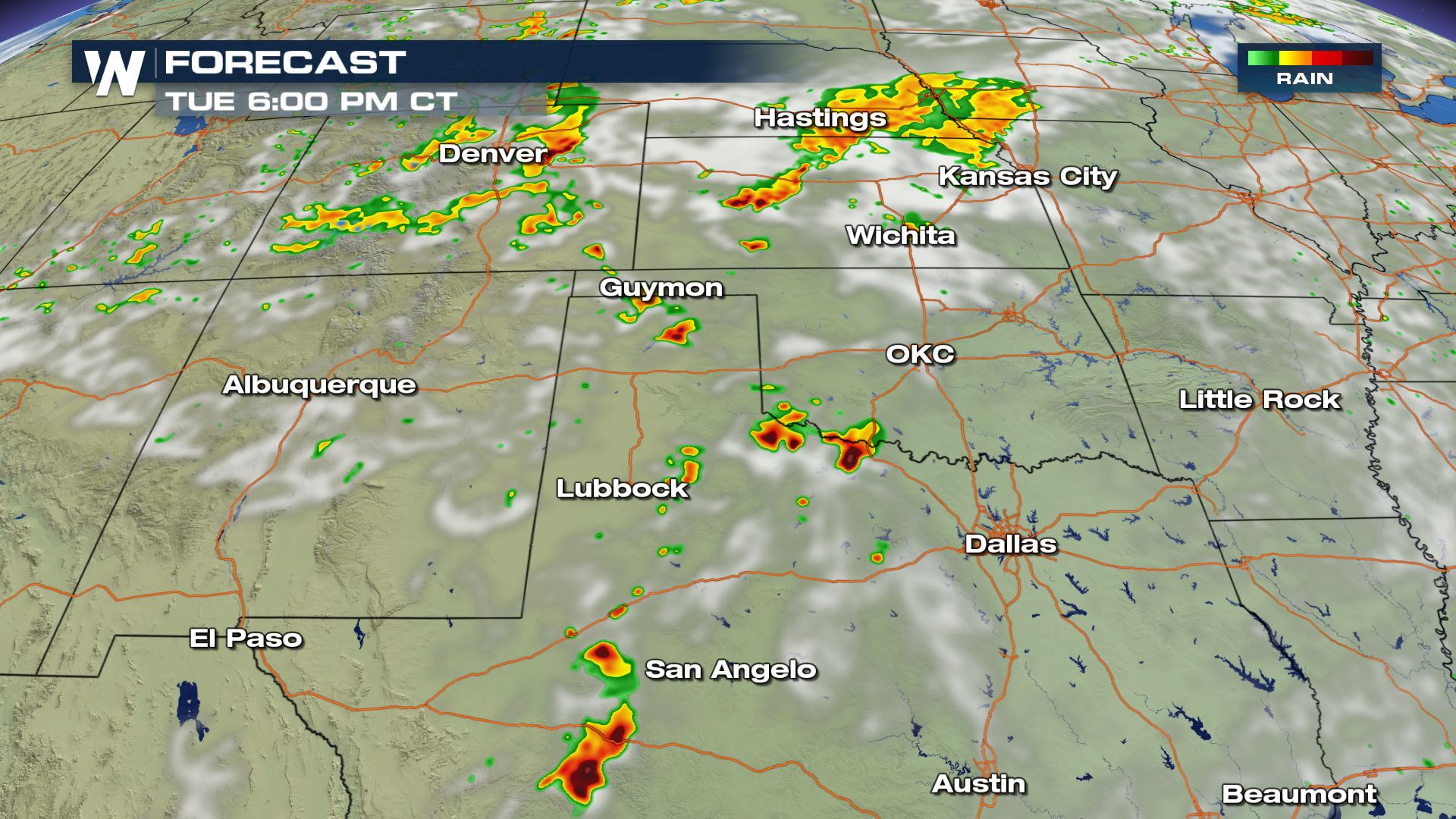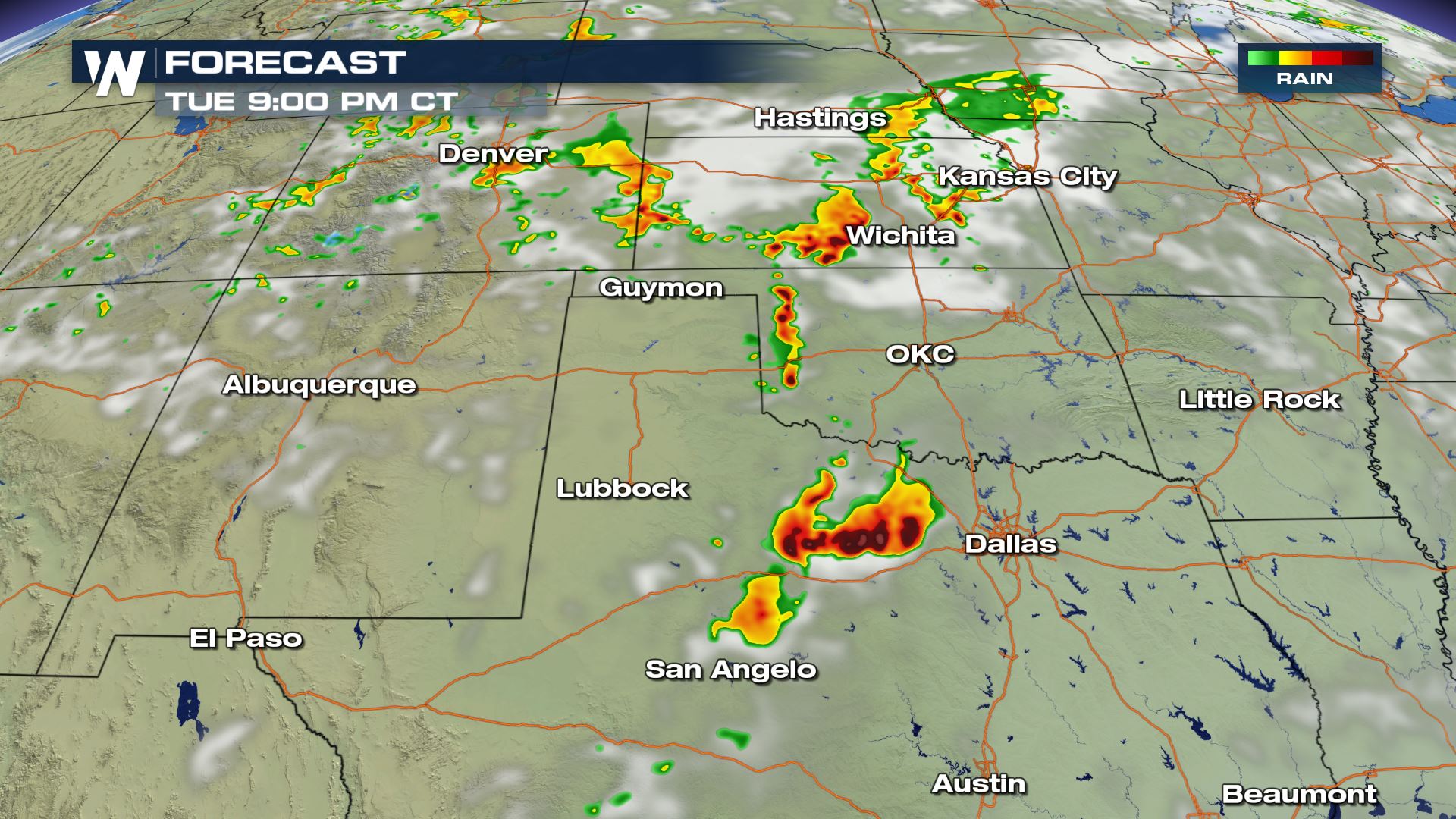 One of the ingredients needed for today's storms will be the hot temperatures.   This means the storms should should off until the afternoon over these areas.  So the highest risk of severe weather will during the later afternoon and early evening.  Keep checking with WeatherNation for more severe weather updates.