Scattered severe thunderstorms are expected across the southern Plains today (Monday). The
Storm Prediction Center
(SPC) has issued a slight (category 2 out of 5) risk from the Arklatex to the Texas Panhandle. A trough of low pressure aloft will drive a cold front southward, acting as the trigger for storms. Instability, or the energy in the atmosphere, is expected to be high across a large section of the Plains due to warm temperatures and high humidity.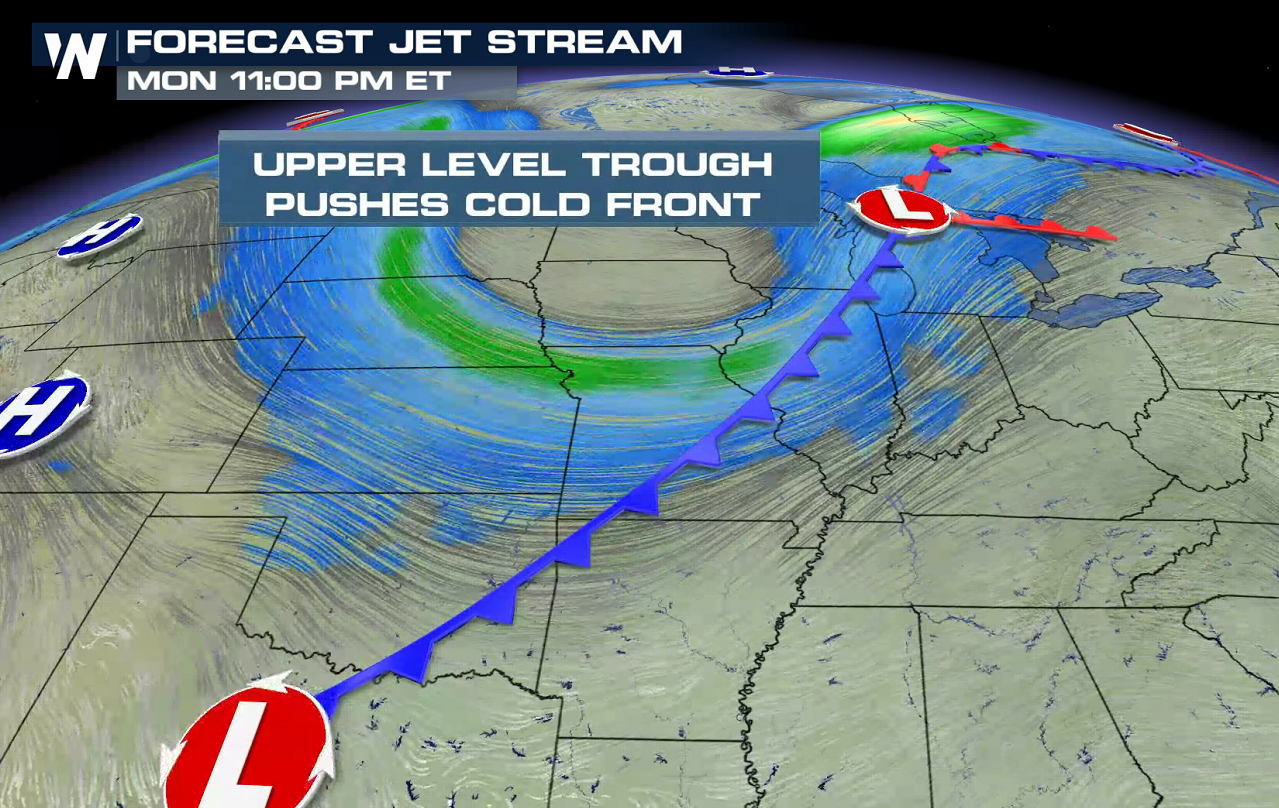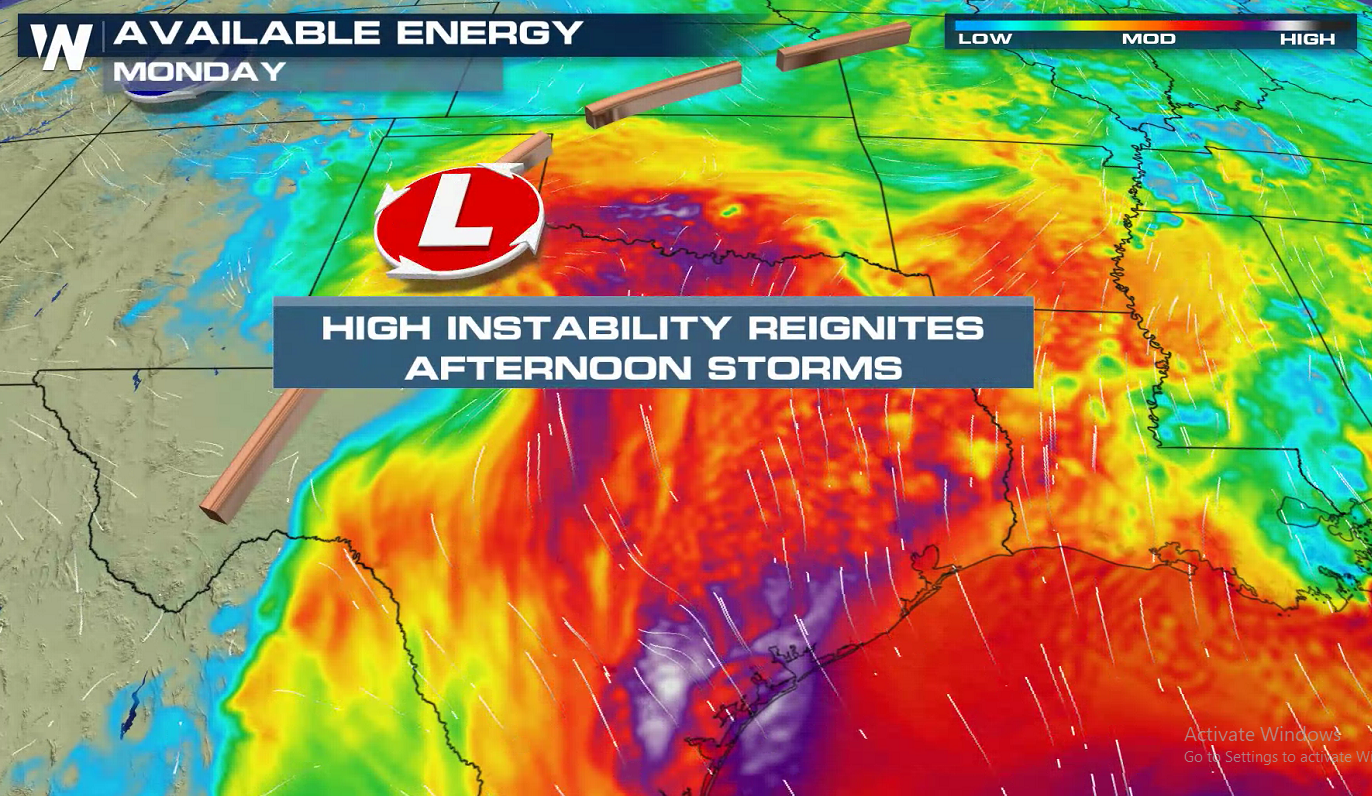 Simulated radar images have been added below to help show when and where storms are expected to form and move throughout the day. Expect a few strong or severe storms from afternoon through the evening. Severe weather may continue into the overnight with the potential for damaging wind gusts.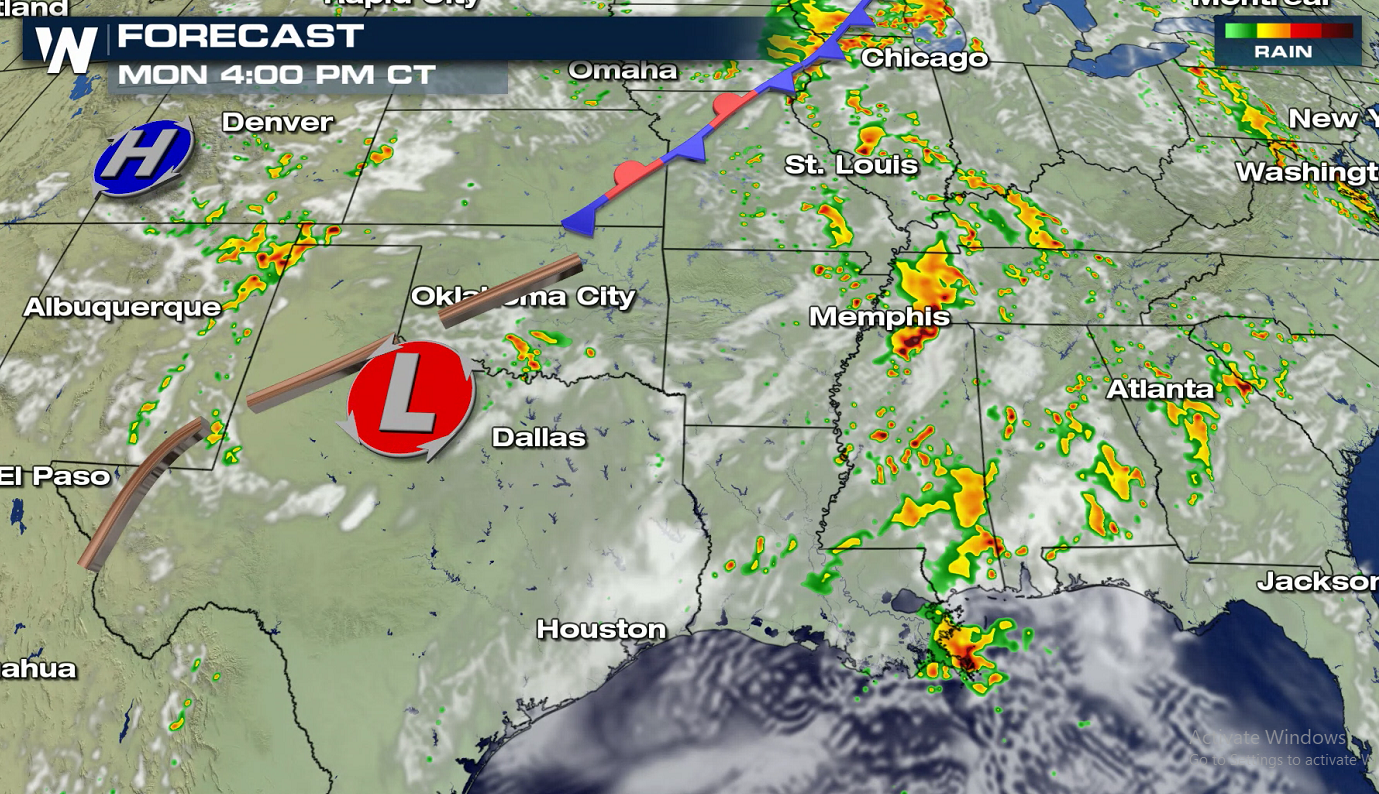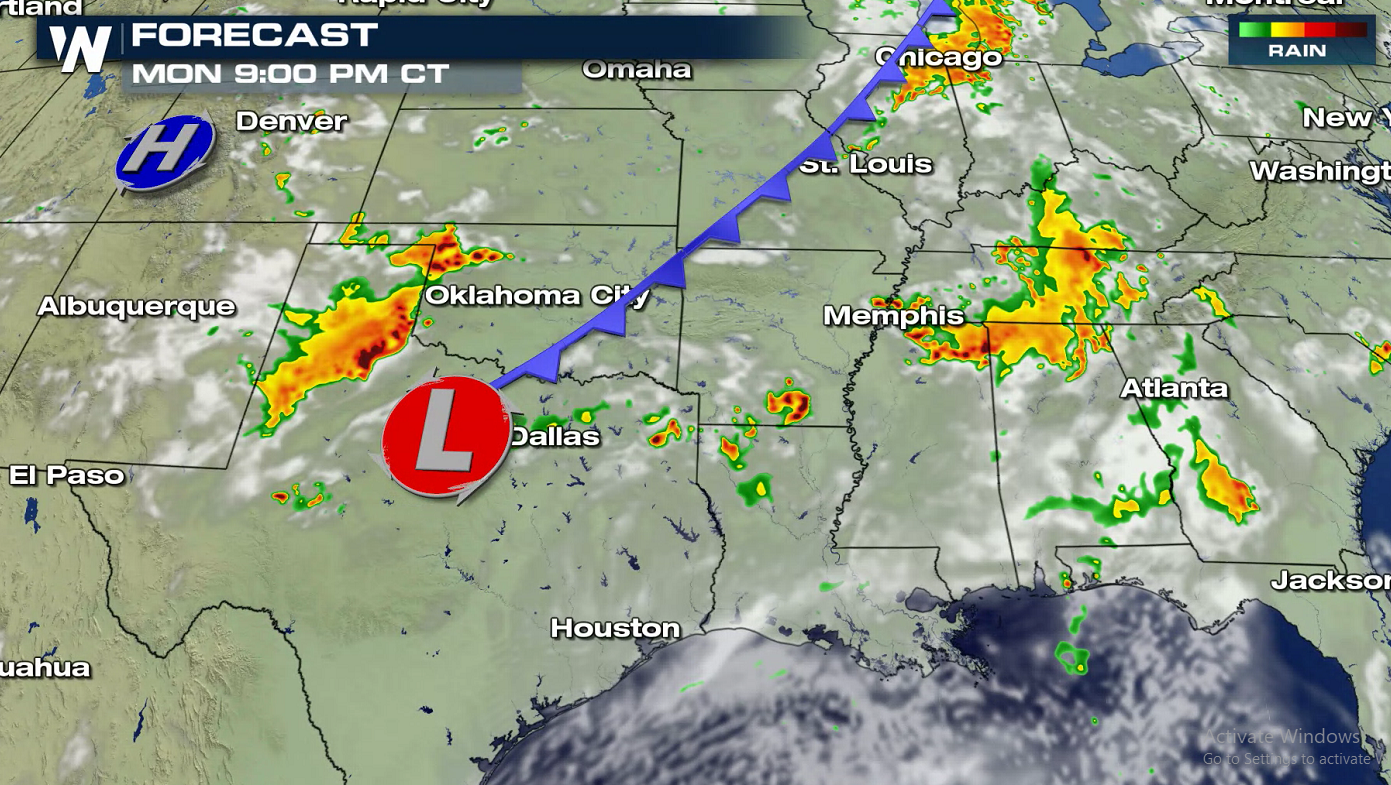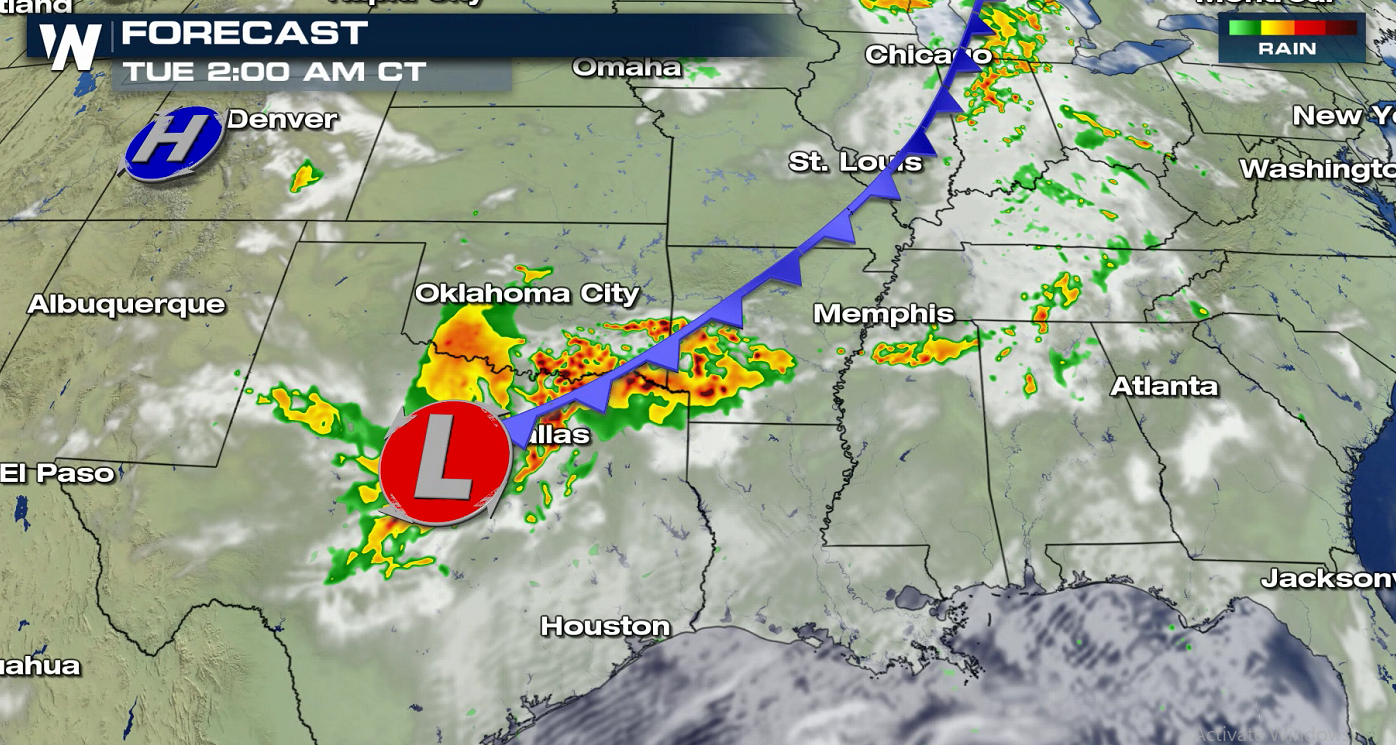 Storms could form linear or even bow shaped segments in the afternoon and evening. If lines of storms are able to form, the risk for more widespread damaging winds is expected to increase. Storms may be able to hold together as they continue to progress to the south and east with damaging winds and large hail the primary threats. The tornado risk is low.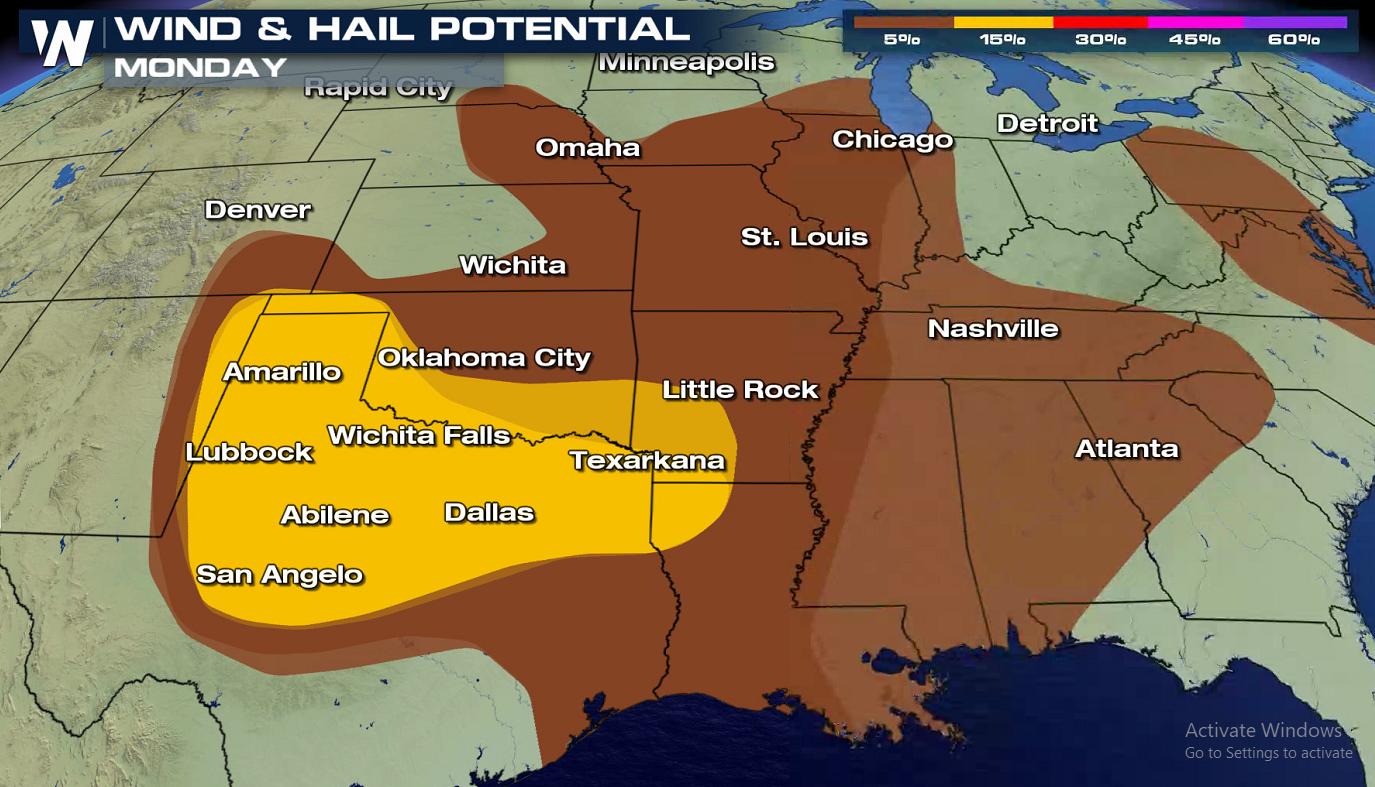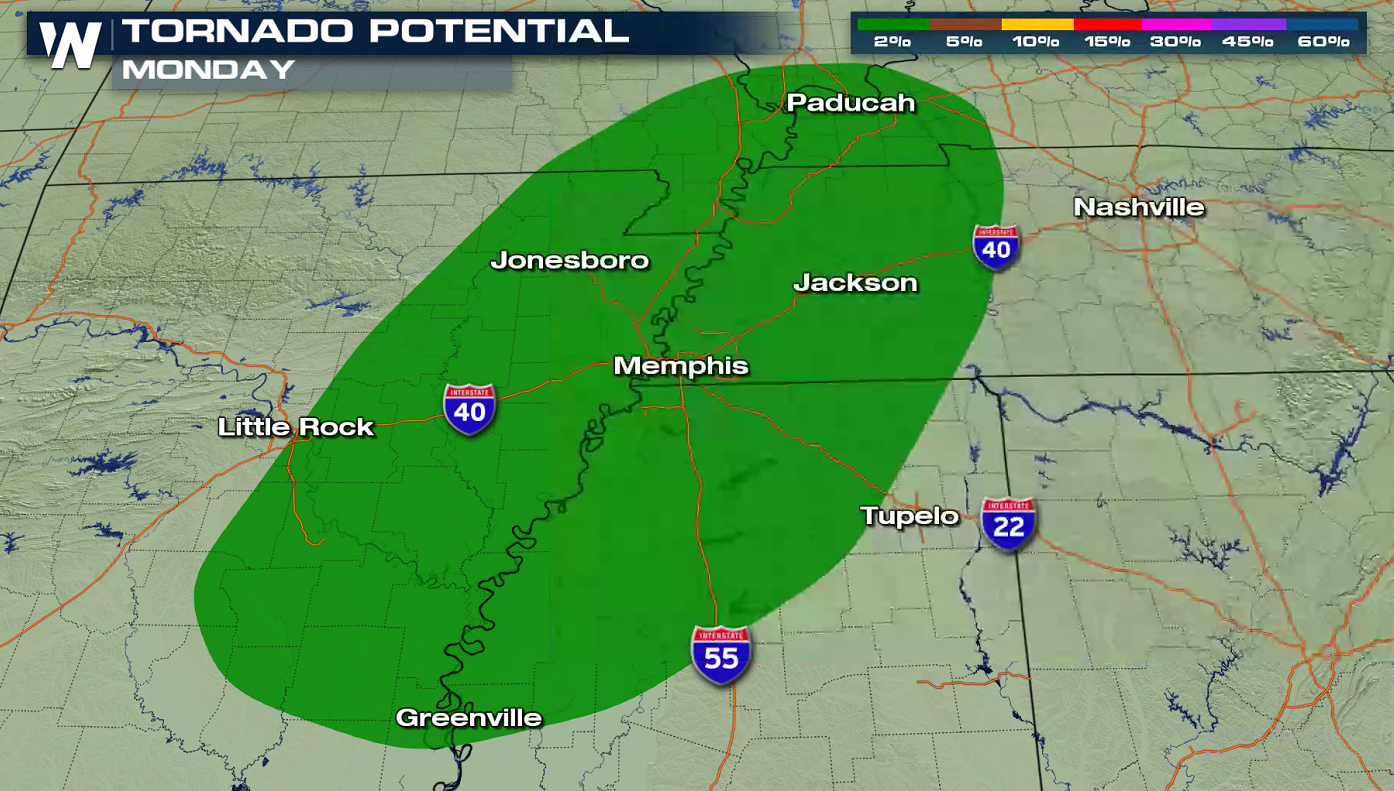 Stay with WeatherNation for the latest forecast and alerts. Be sure to have a severe weather plan in place and know where your safe room is if you're in the risk area.