Parts of the Ohio River Valley are under an elevated risk for severe storms this afternoon and evening. The dark green and yellow-shaded areas indicate where atmospheric dynamics are the most favorable for large hail and damaging winds with many of the storms that are triggered this afternoon and evening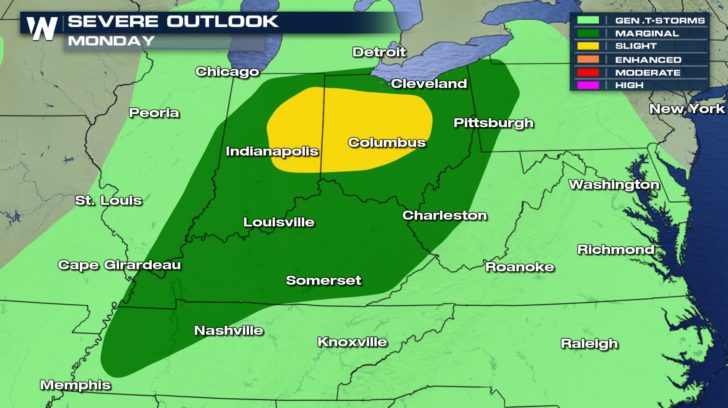 A Severe T-Storm Watch has been issued for a few counties in Eastern Indiana and Central and Western Ohio until later this evening.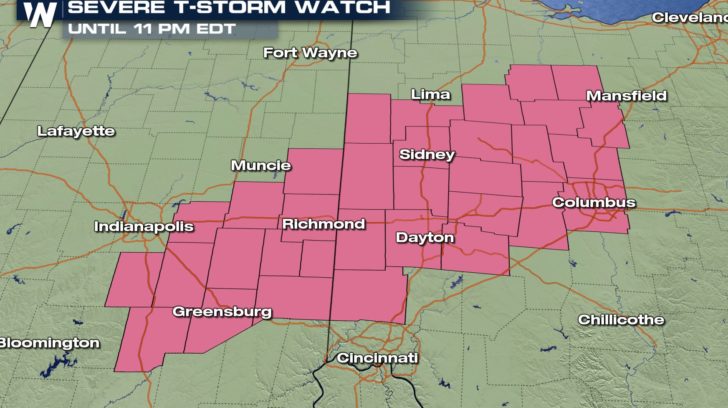 Forecast model below illustrates timing for storms to arrive across eastern Indiana will be around 7-8pm this evening. All modes of severe weather likely and yes even including a few isolated tornadoes.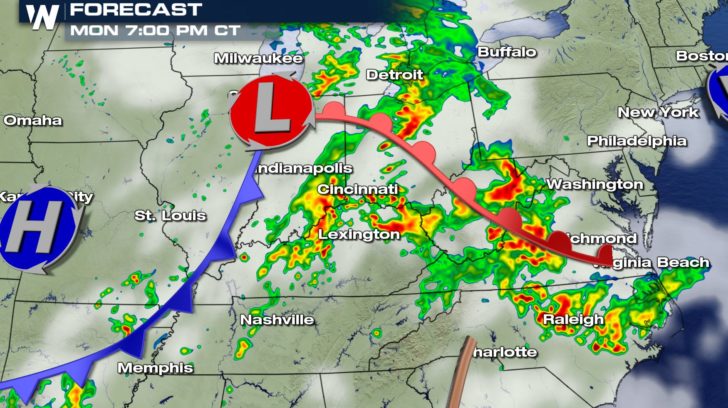 For parts of Columbus and Cincinnati, storms are likely to move through 8-9pm and last until 10-11pm tonight .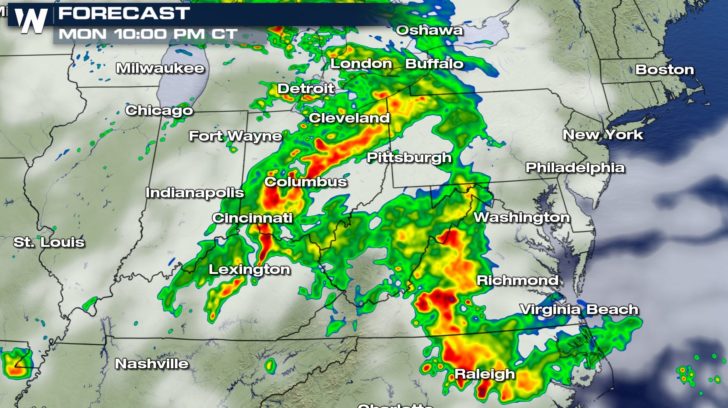 Tomorrow this energy shifts a little farther east and will trigger more severe storms capable of producing damaging winds for Tuesday afternoon for parts of the Mid-Atlantic region.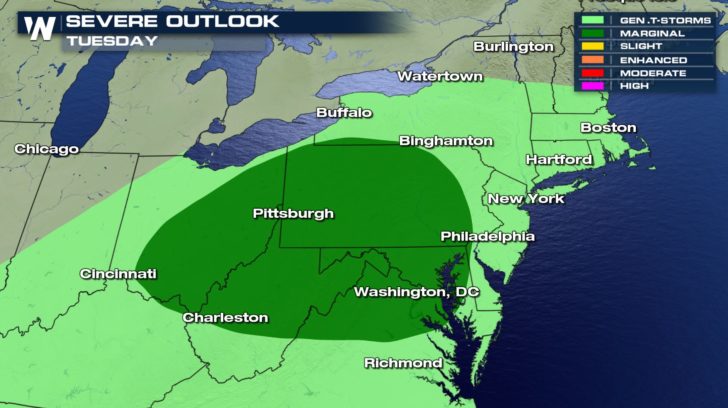 Stay weather alert! As always, you can catch WeatherNation anytime on Roku, Amazon Fire and Sling. Meteorologist Merry Matthews