The Pacific has had an active season. This increased activity has lead to a more active tropical season for Hawaii as well and the trend continues with yest another tropical storm taking aim at the islands. This one with a more direct impact.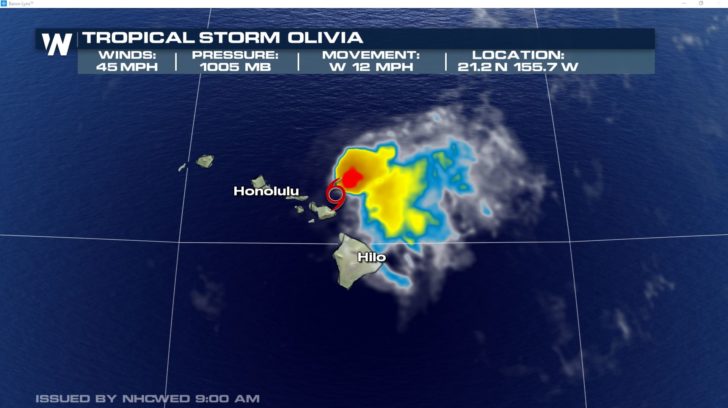 Olivia's track will take the storm through the Hawaiian islands Wednesday, continuing to impact Hawaii with heavy rain, storm surge and wind as it moves away on Thursday.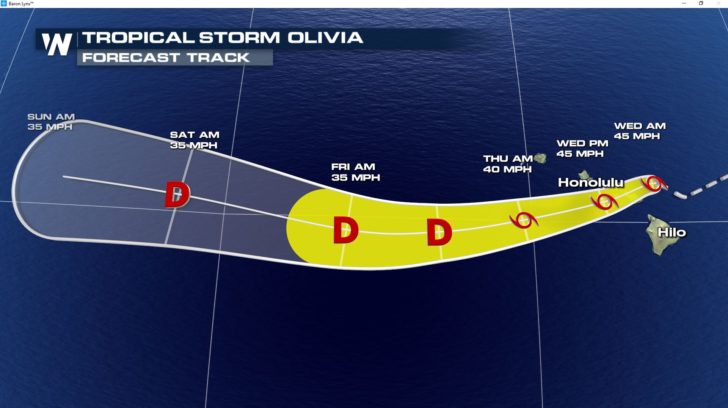 The high surf and heavy rain threat will not only lead to coastal flooding but also flooding inland. As the storm interacts with mountains some of the higher elevations could end up with totals reaching over 15" by the time Olivia moves out of reach.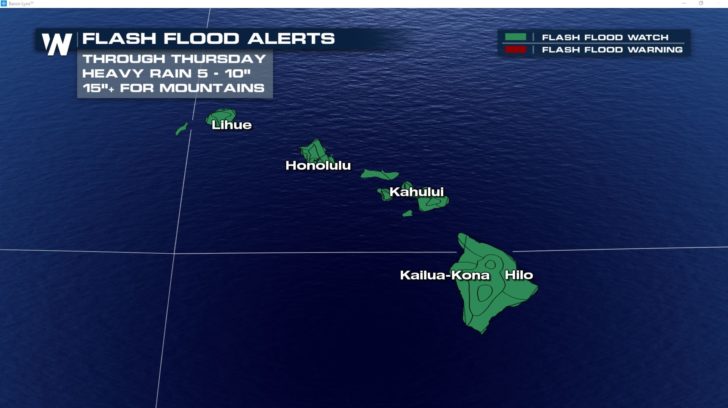 Tropical storm warnings, flood alerts and surf alerts are out for the islands through Thursday.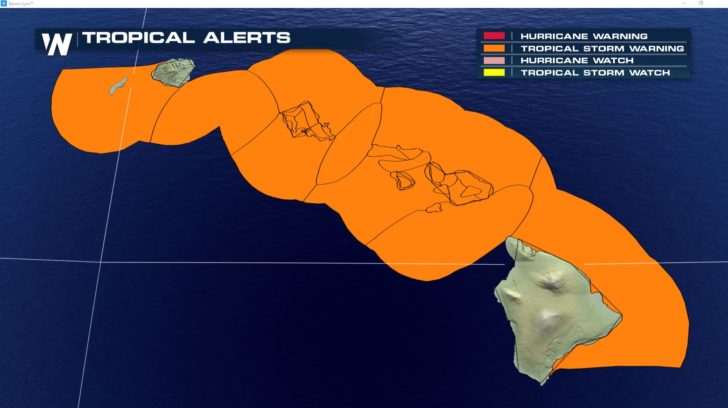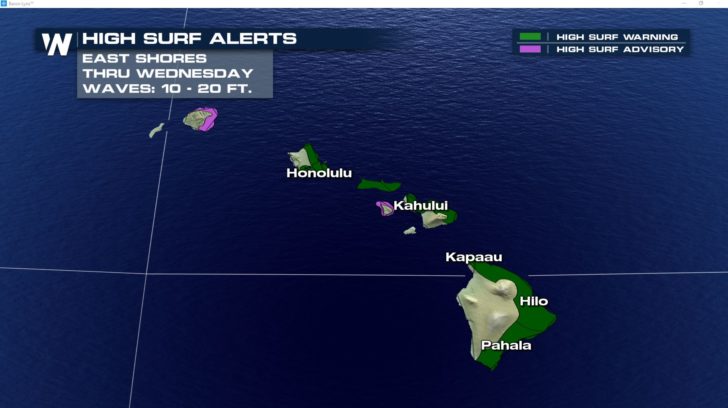 Stay with WeatherNation for the latest. For Weather Nation: Meteorologist
Emily Roehler