AAA expects 55 million Americans to travel 50 miles or more from home over the Thanksgiving Holiday. The vast majority of travelers (88%) will be traveling by car. This is a small decrease from the number of road warriors in 2019 in the same period.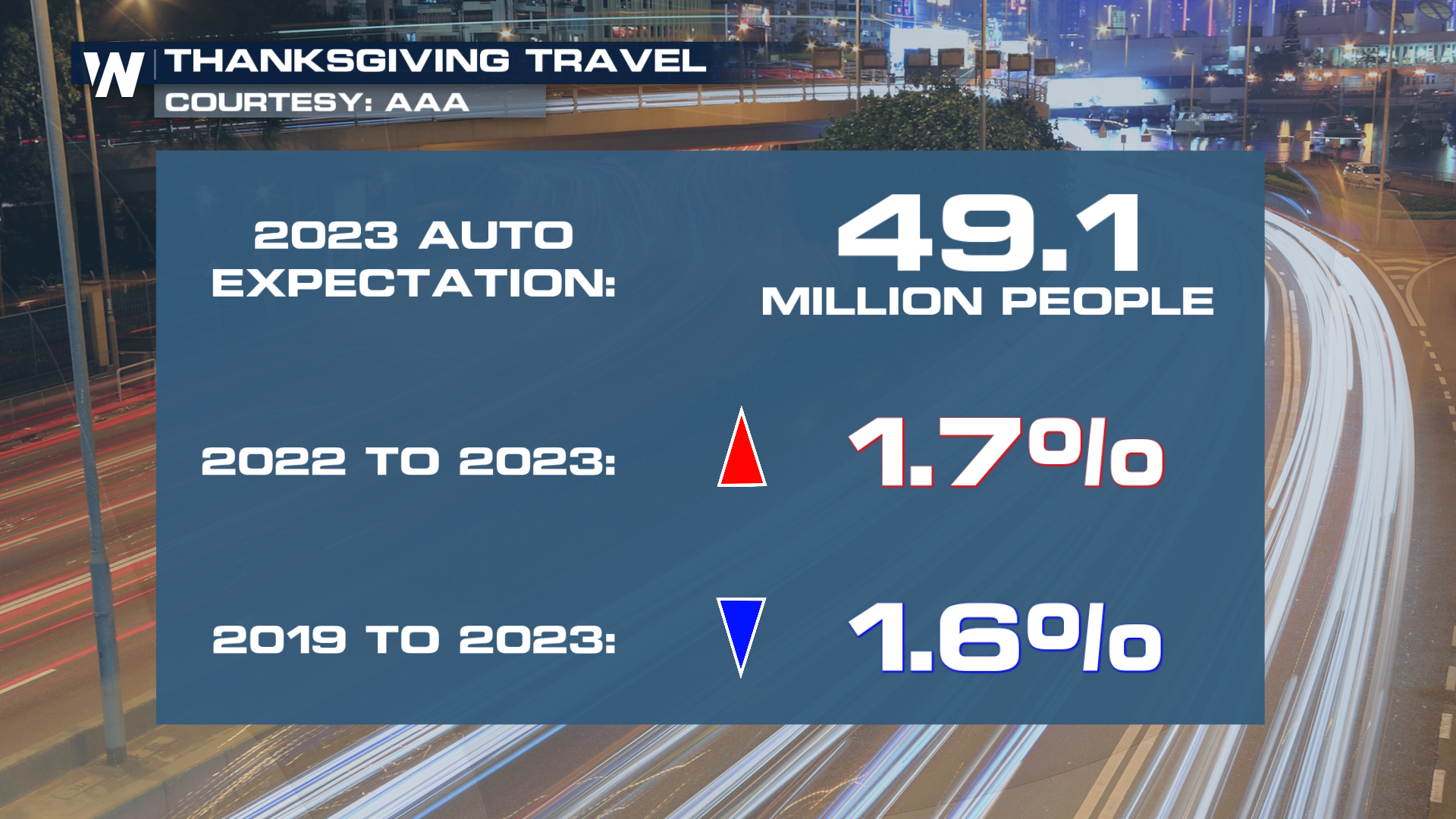 AAA has also highlighted some of the busiest areas on the roadways as Boston, NYC, D.C., Atlanta, Los Angeles, and Seattle. All of these cities will see over a 50% increase in the travel time during the holiday weekend. For example, if your travel time typically takes 1 hour in Atlanta, during the travel high, the travel could take as long as 1h32m! In L.A. the 1 hour drive could take you as long as 1h52m!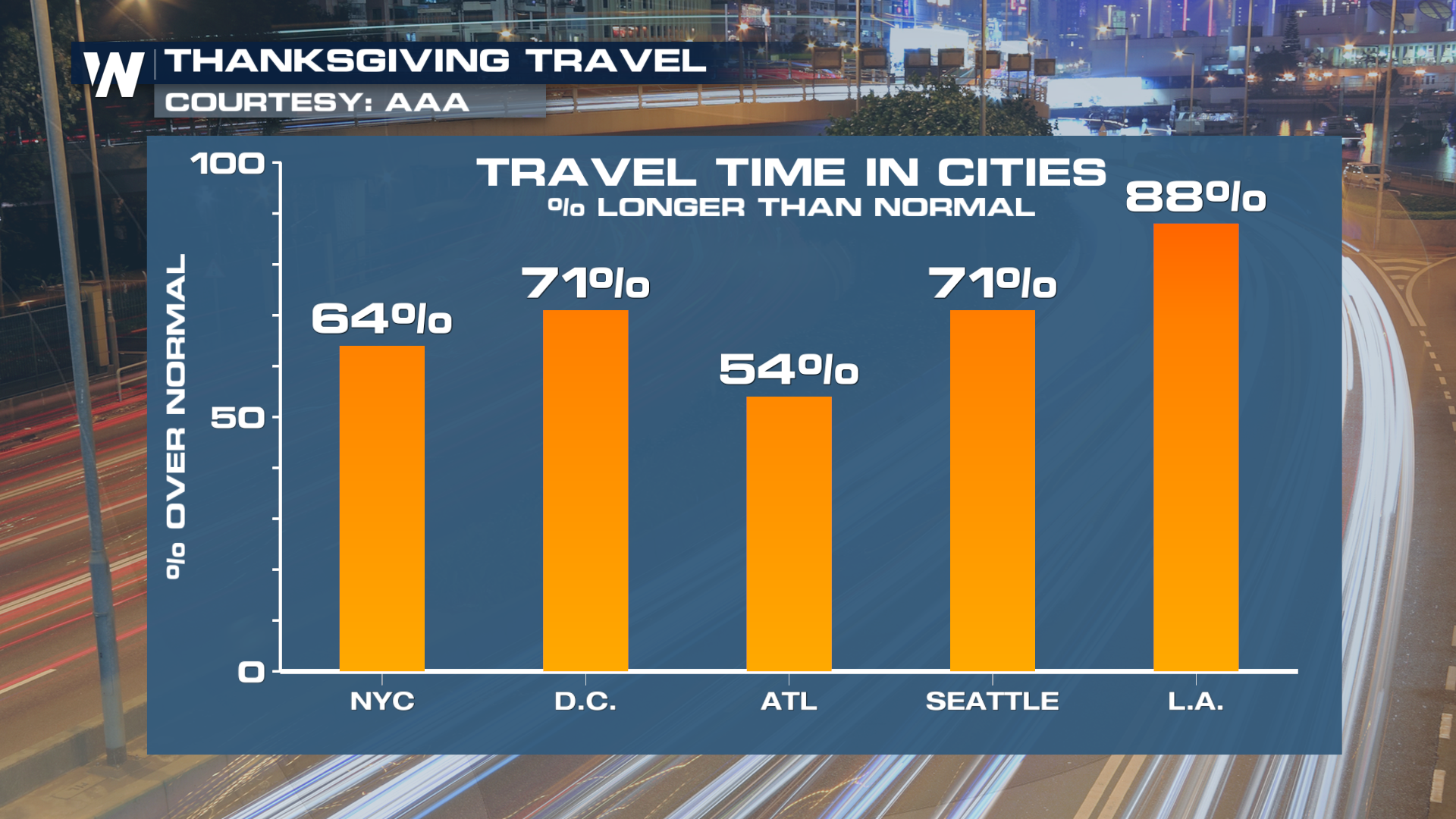 A much smaller percentage of travelers will be going by air, train, or traveling via cruise ship. Still, this year shows an increase of nearly 7% compared to last year for airline travel with 4.17 million people traveling via plane. For the full report on the busiest times visit AAA's press release.
On Monday, we see lake effect snow impacts for cities like Cleveland, Buffalo, Syracuse and Watertown. Temps will be cold on Monday, with Cleveland and Buffalo only in the 30s.
A few showers will linger on Monday in Boston and Bangor. Lake effect snow will make impacts as well. On Monday expect temps in the 40s and 50s.
Stay with us here at WeatherNation for the latest forecast for your journey home!