Overnight
After a few isolated thunderstorms have been crossing through the state of Montana, into the overnight hours the Storm Prediction Center keeps portions of Montana under a marginal, level 1, risk for severe thunderstorms is still possible overnight hours.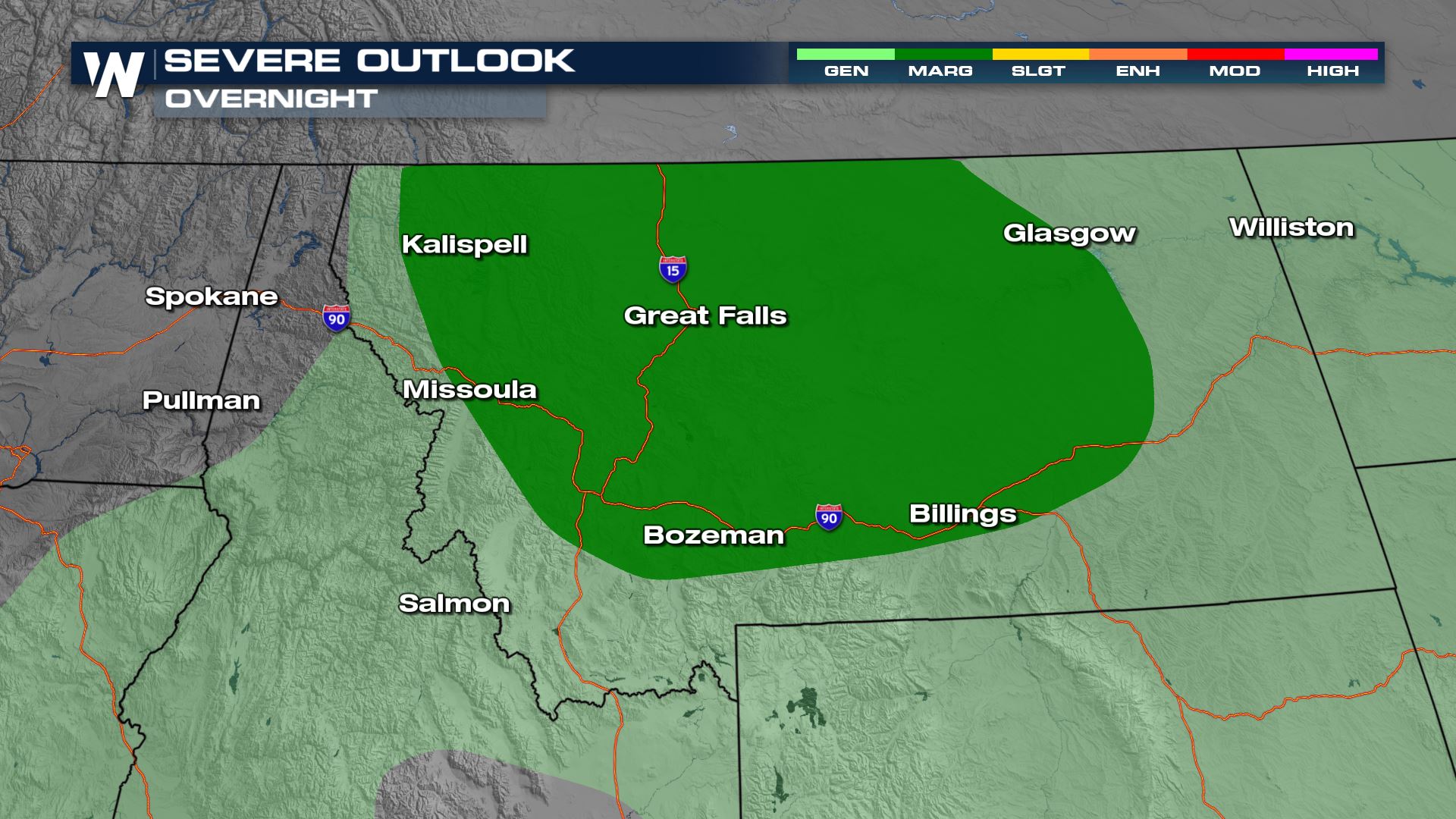 Main threats look to be isolated downdraft wind pockets.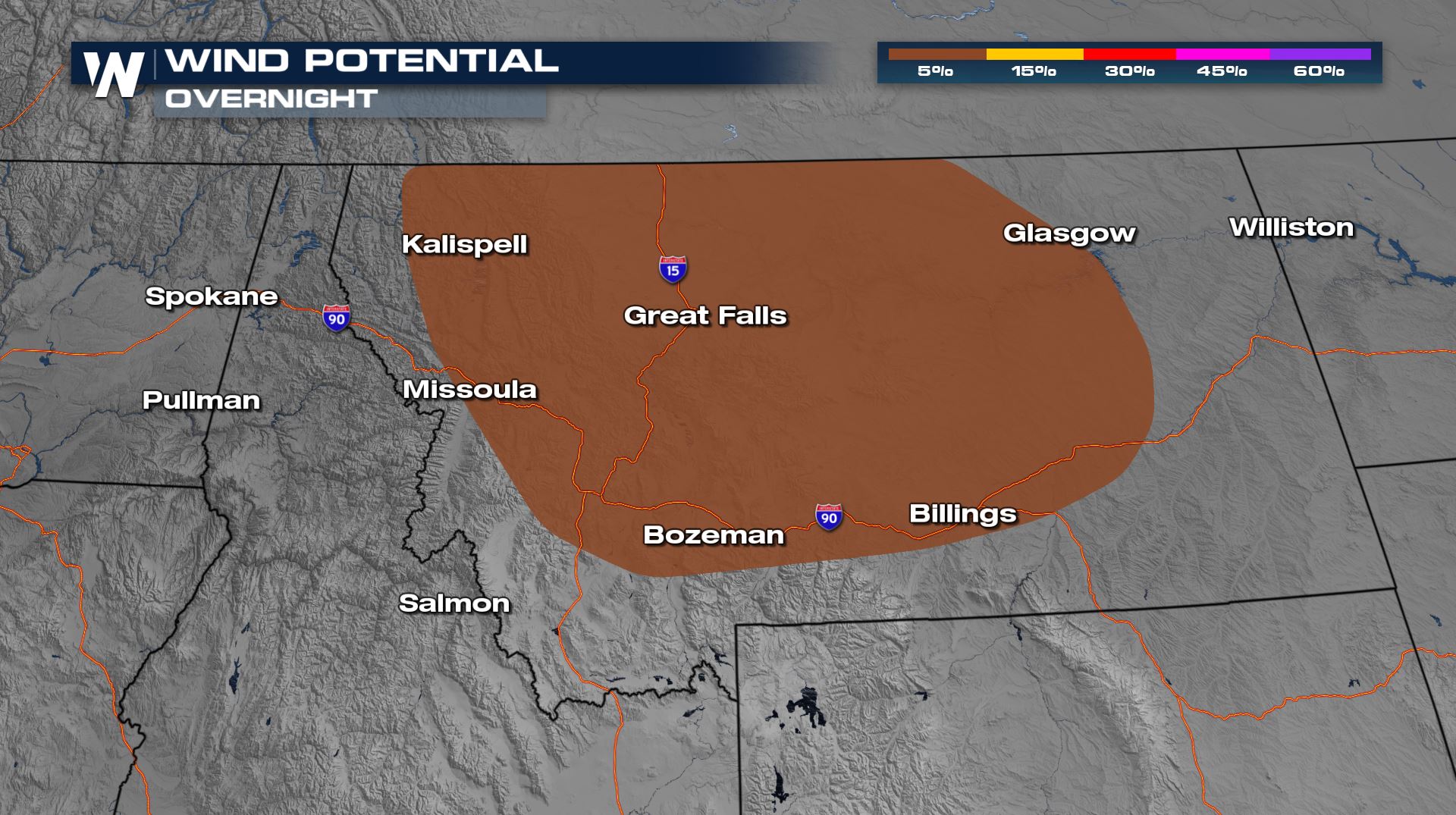 Notice, there is very little widespread rain overnight hours. However, where we do see storms, we will be monitoring the potential for 1-2" of rainfall.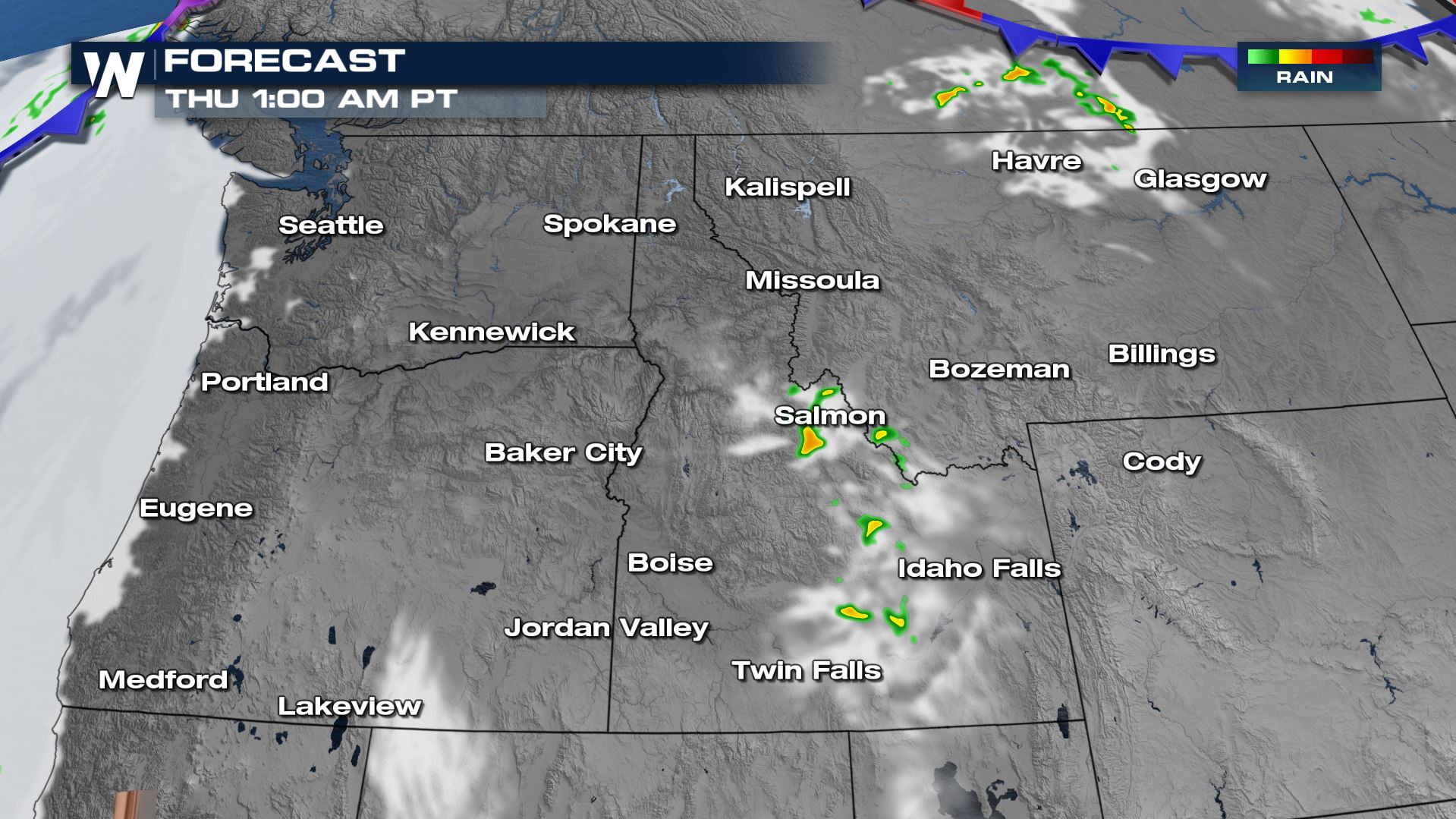 Thursday
The coverage area for intense storms goes up for the day tomorrow across the northwest. The biggest risk is for gusty winds within these storms, but we will also be monitoring for heavy rain & lightning.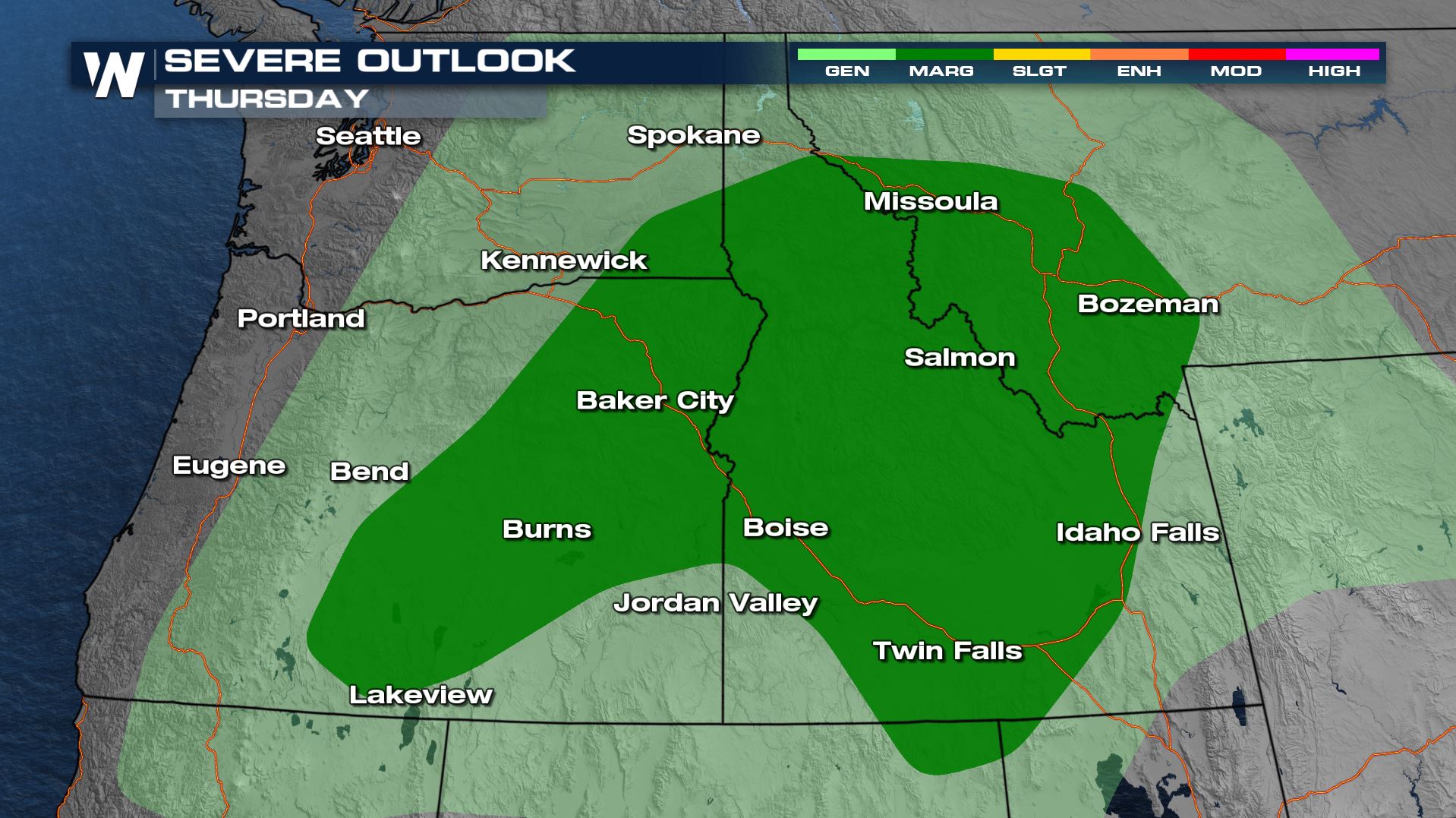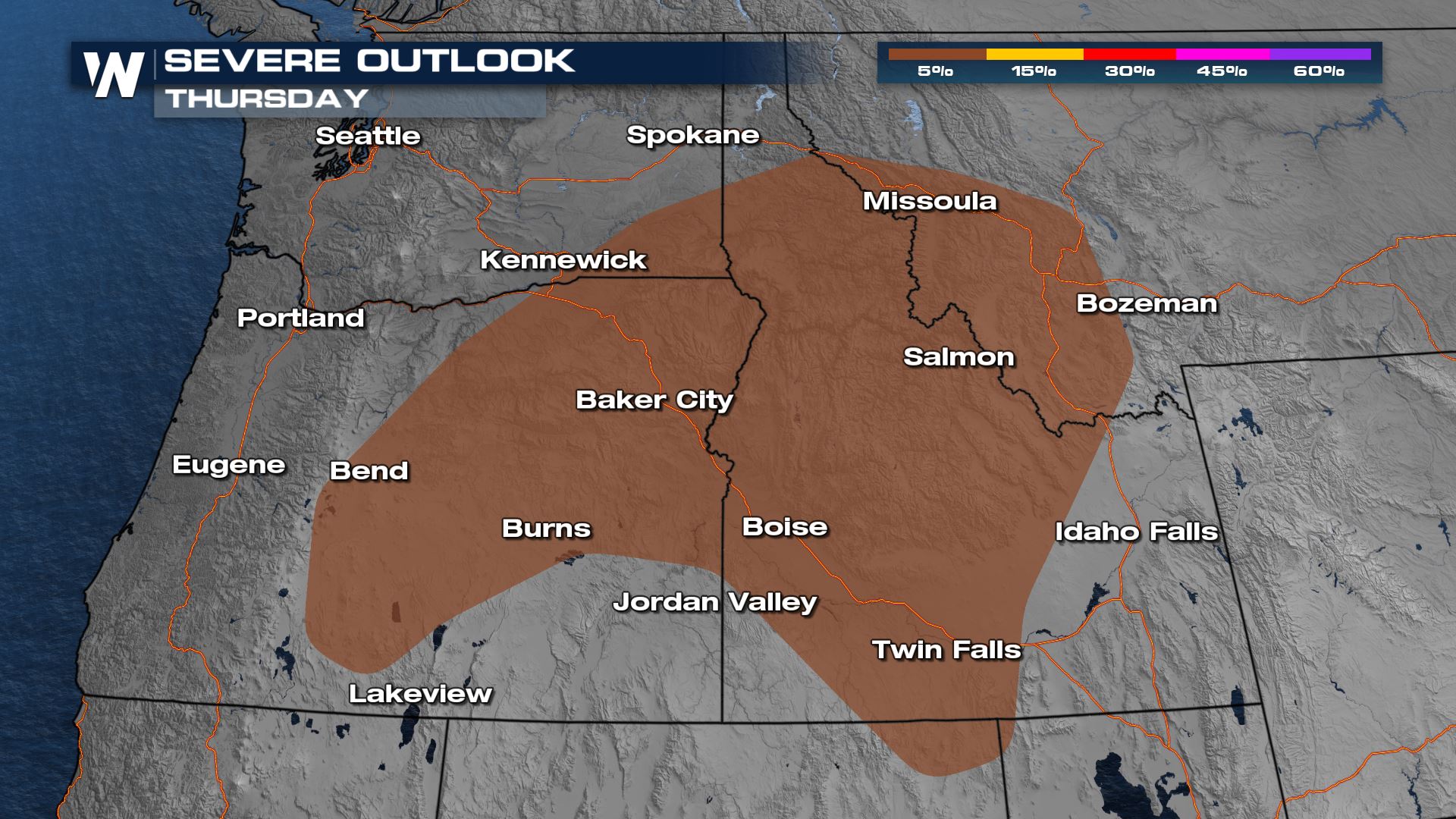 The storms continue to intensify during the afternoon and evening hours, with pockets of heavy rain.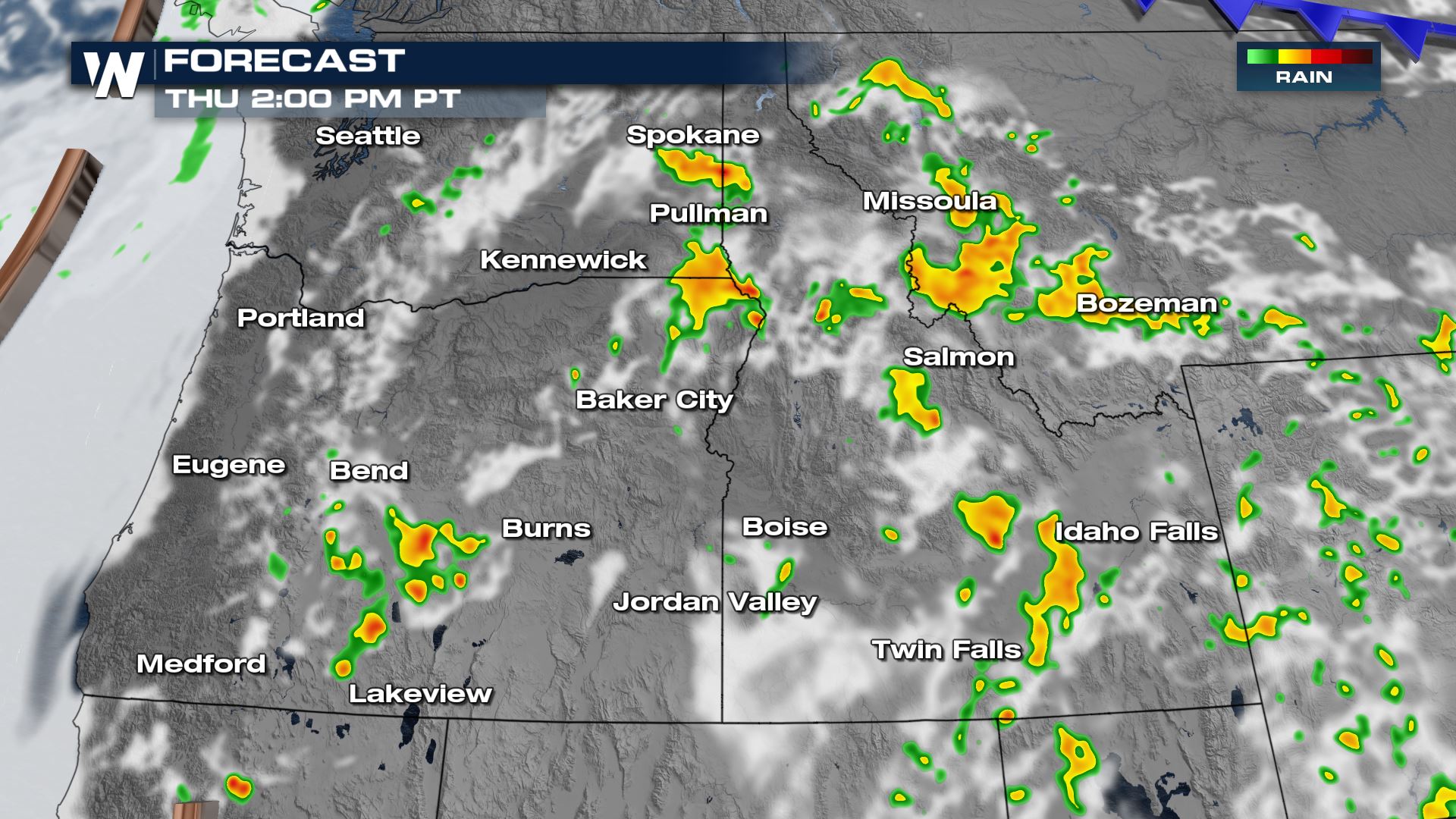 Storms look to last through the evening hours and into the late night timeframe.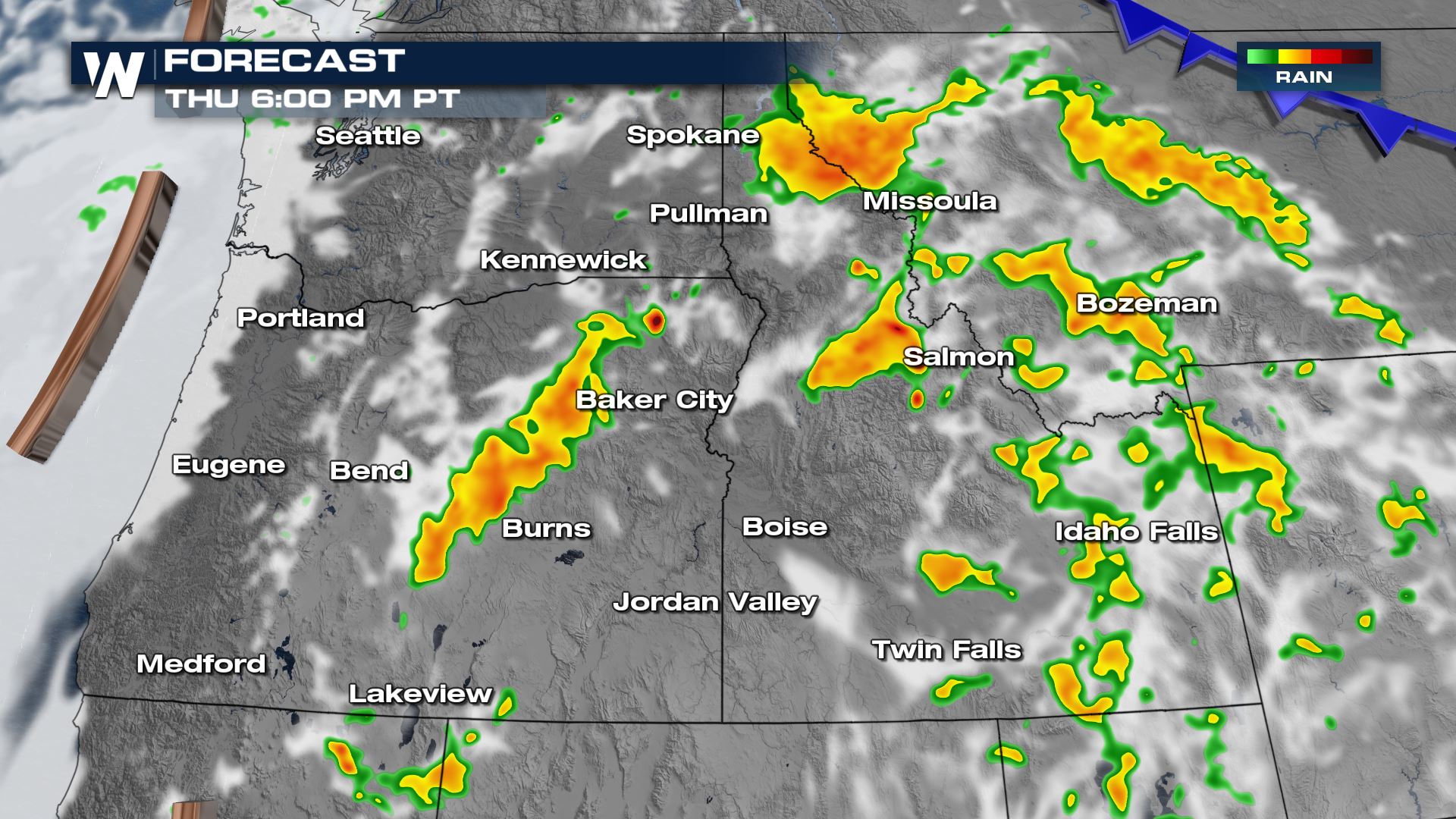 The intensity does weaken overnight but storms and pockets of steady rain will be ongoing in a scattered fashion through the northwest.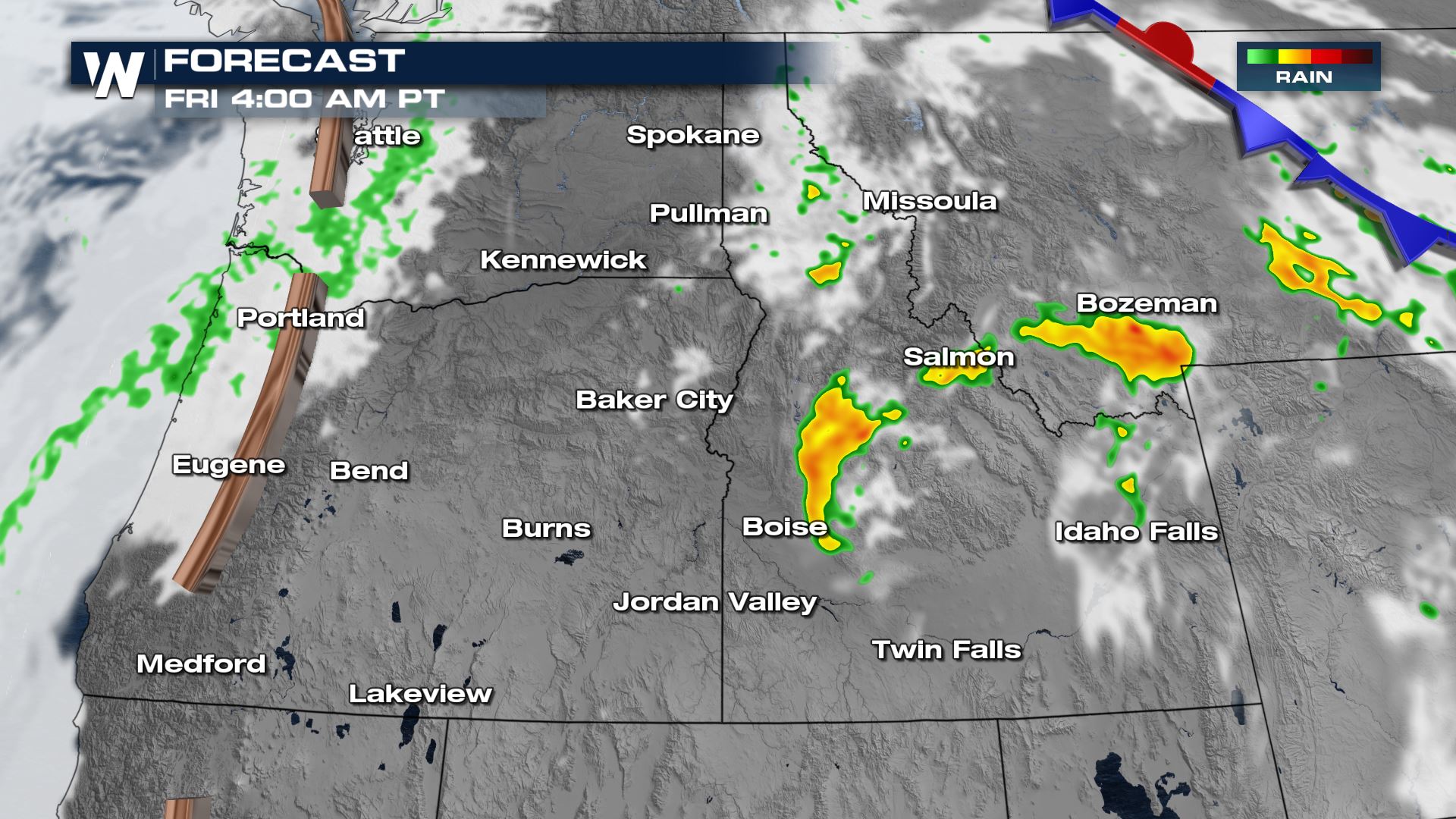 Dry thunderstorms still remains a threat even with more intensity to the rain on the way. The storm wind will be increasing the rapid spread of wildfires anywhere the rain doesn't reach. This means in places like Nevada the rapid spread of wildfires is elevated as the upper level and onshore wind increases!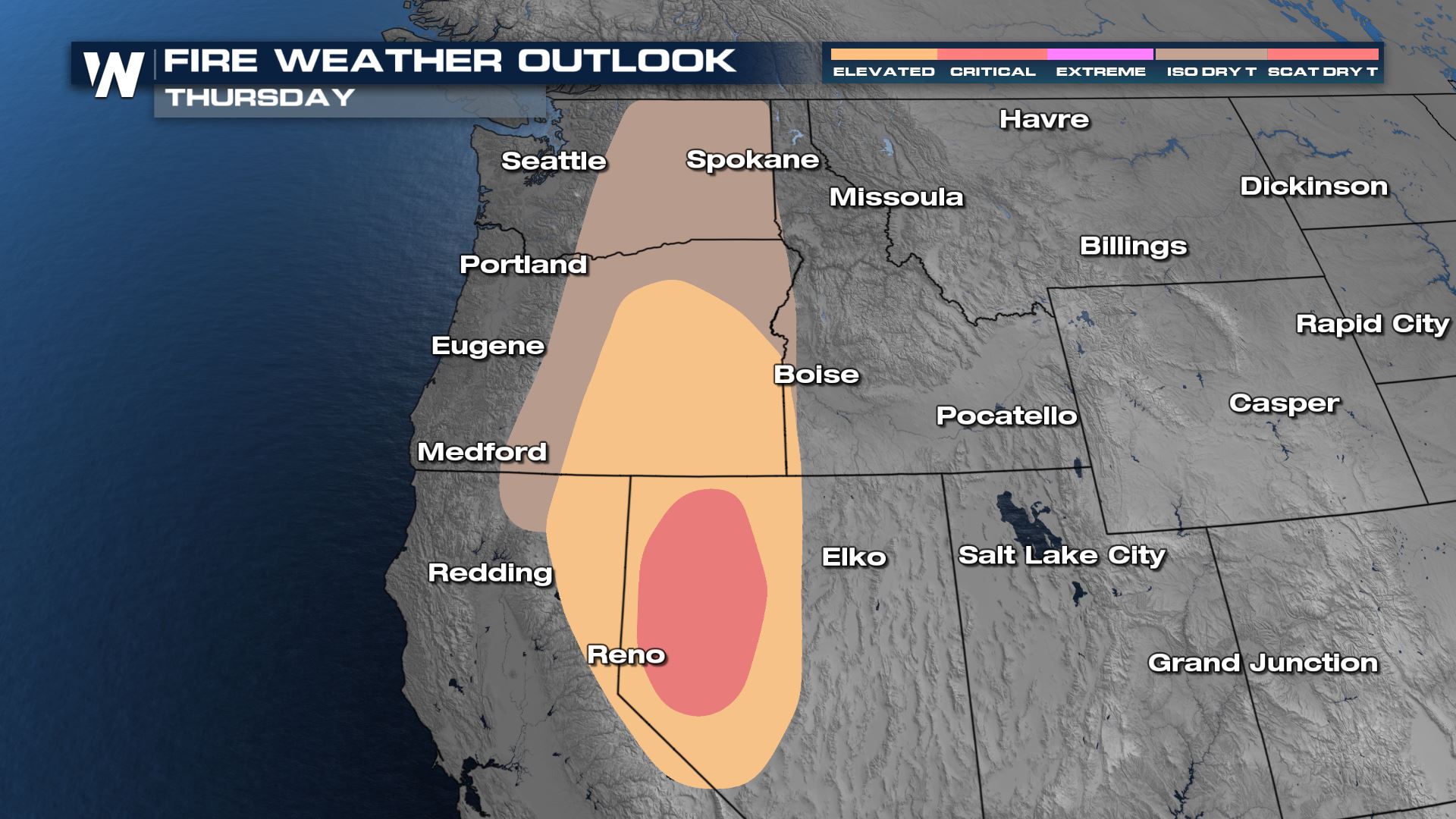 Friday
As storms keep working through the northwest the next few days, the chance for small hail and intense wind continues into the end of the workweek.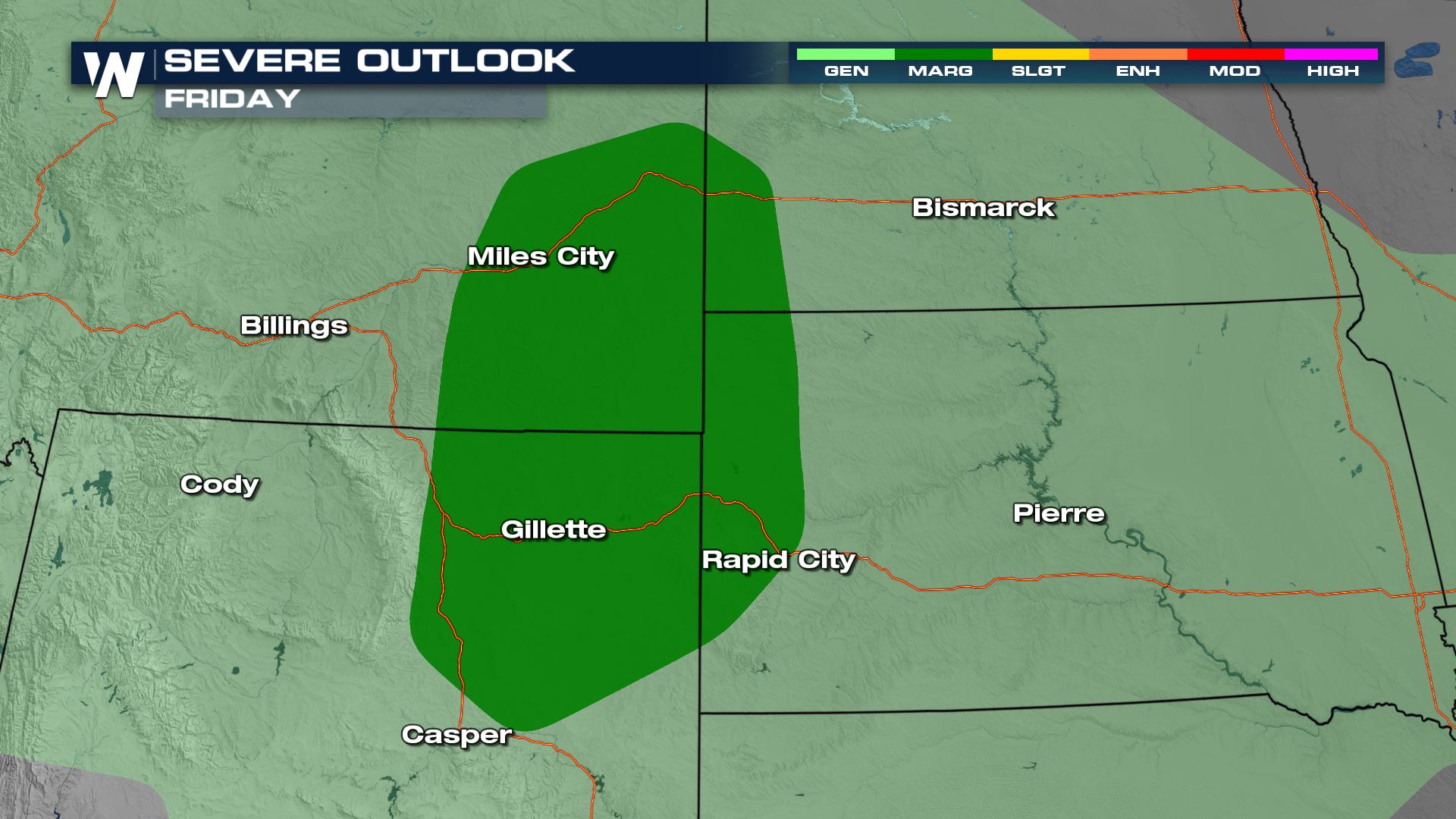 Join us on WeatherNation at 50 past the hour for forecast updates to this region!