Heads up, North and South Dakota! Overnight thunderstorms will be likely in a few communities. A severe thunderstorm watch has been issued in anticipation of the storms. Here's the latest: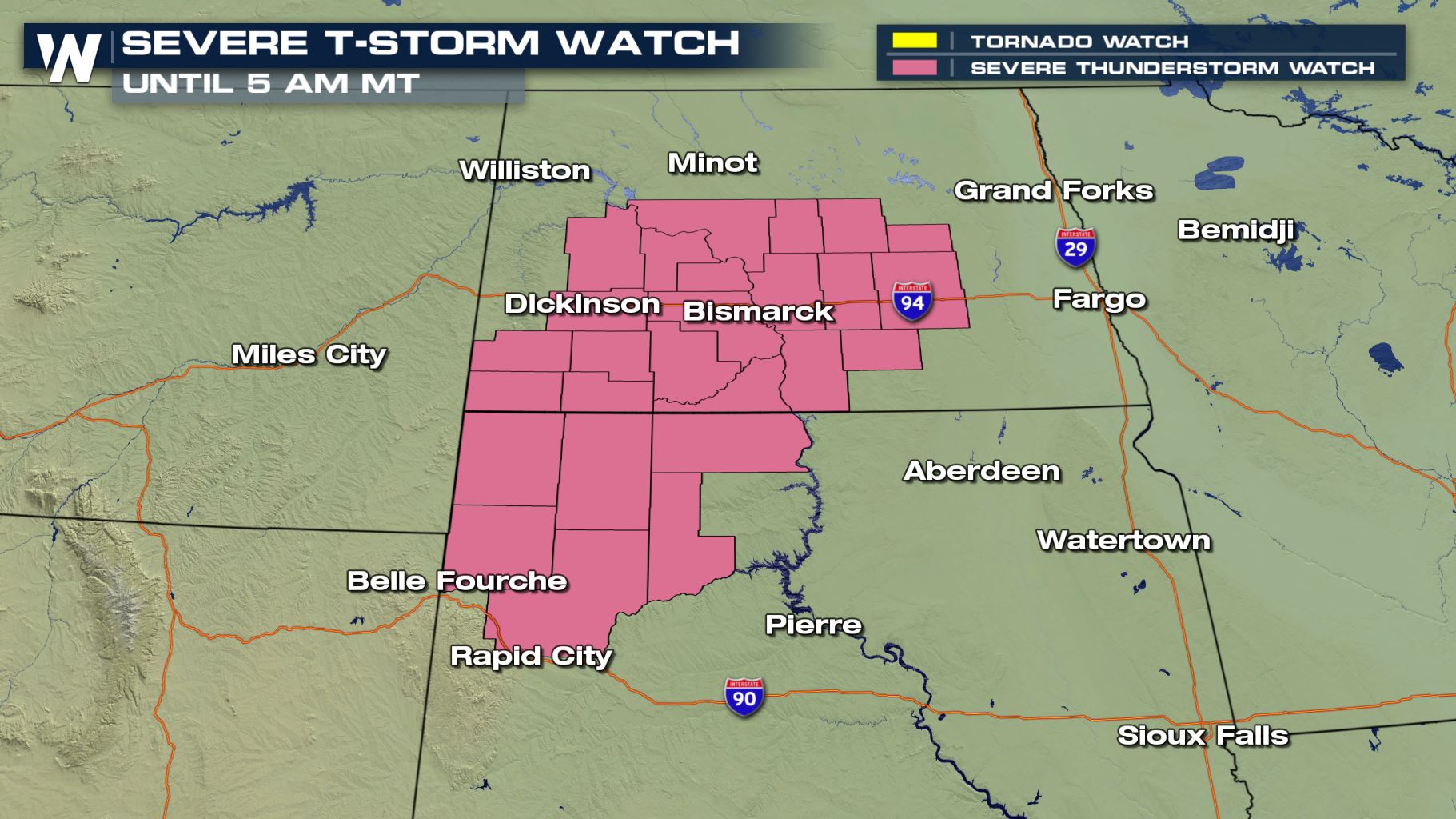 Some of these shaded areas can get severe thunderstorms through sunrise Sunday, July 8! The storms will be capable of producing hail up to the size of tennis balls, wind gusts up to 70 miles per hour, heavy rainfall and frequent lightning.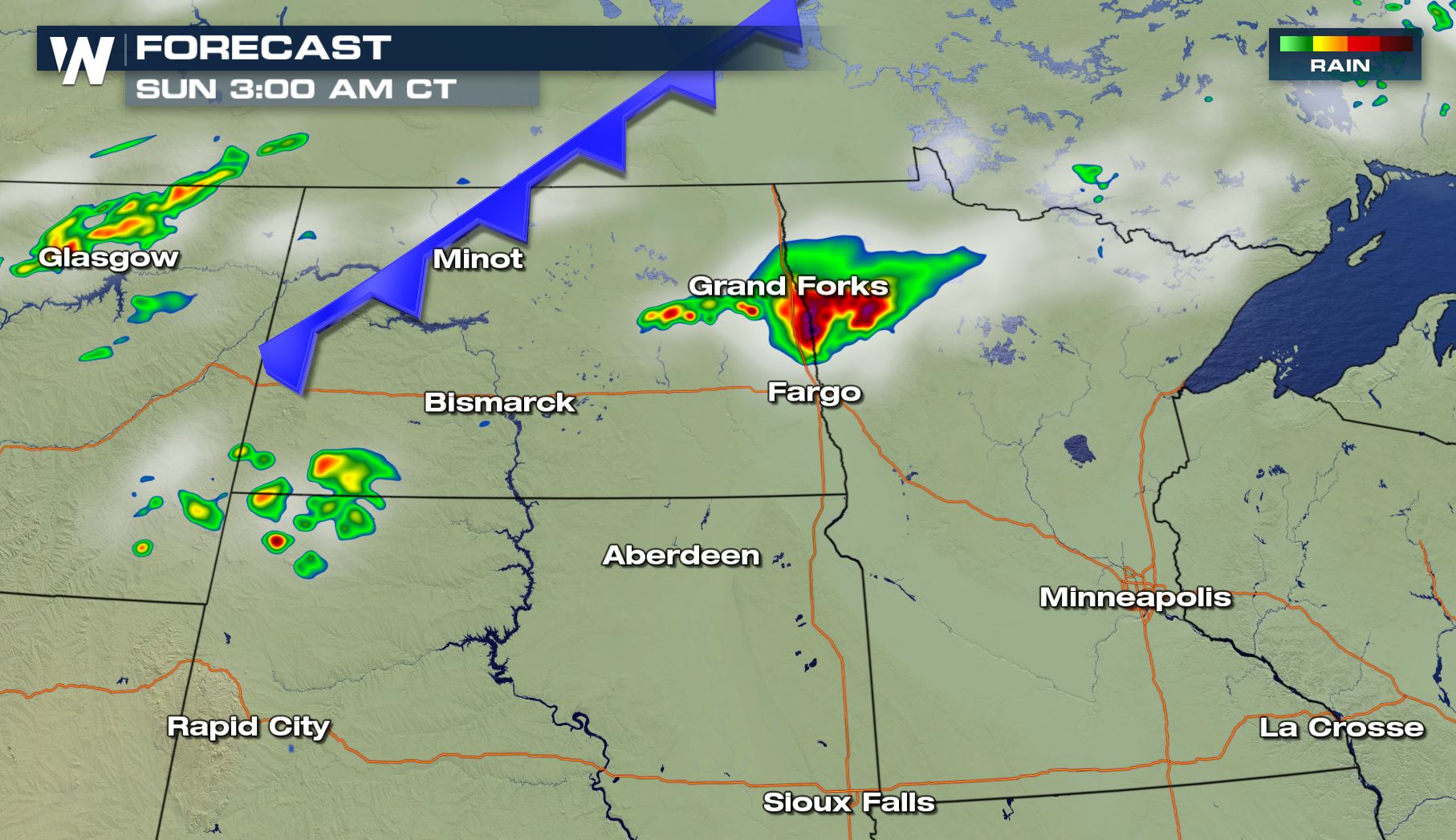 The forecast radar images show where potential storms will be. Note the clock where some of these thunderstorms may be. If it makes you feel better, have a way of getting weather warnings overnight via a Weather Radio or Emergency Alert System (EAS).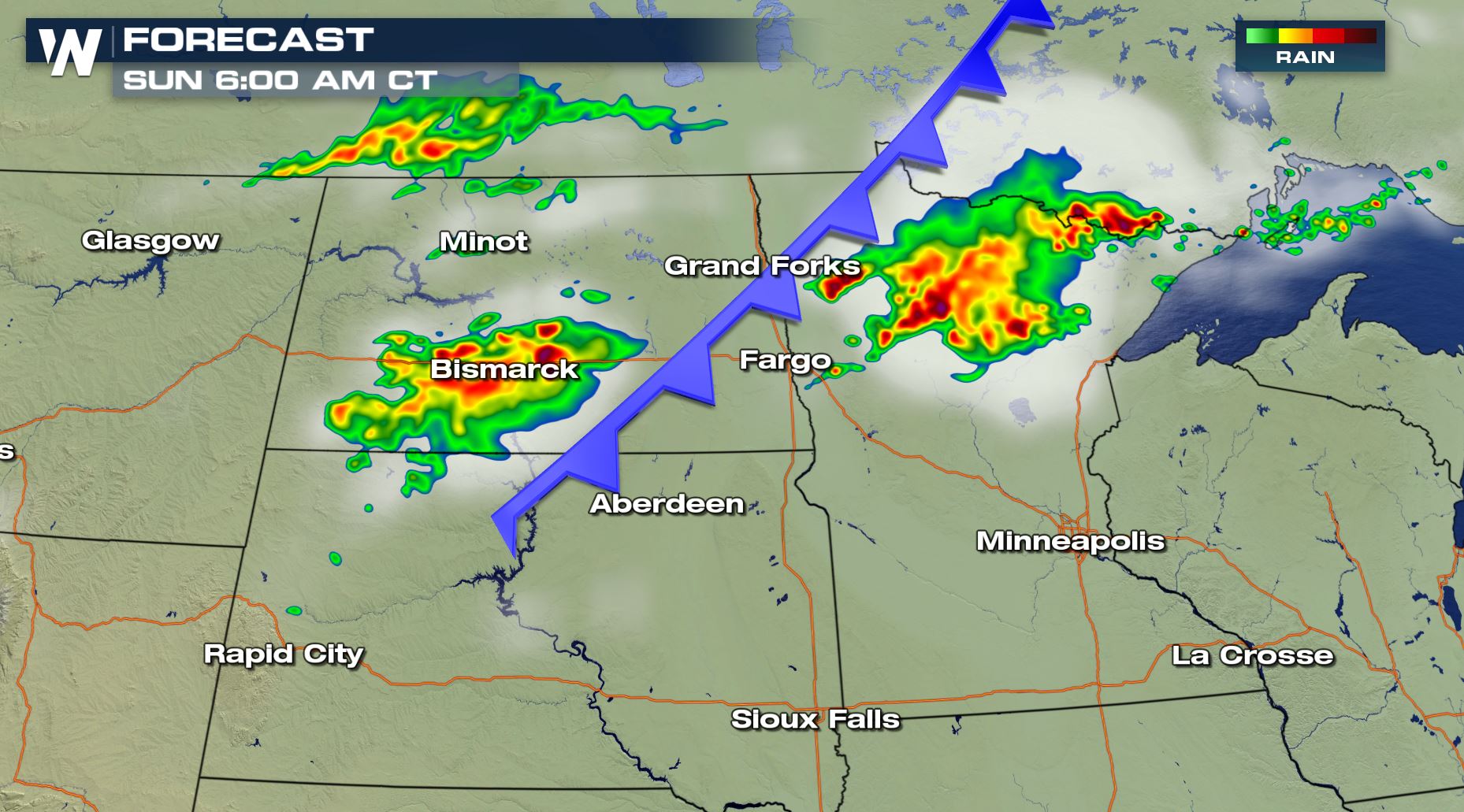 Thunderstorms will move to the east-northeast at around 30-40 miles per hour.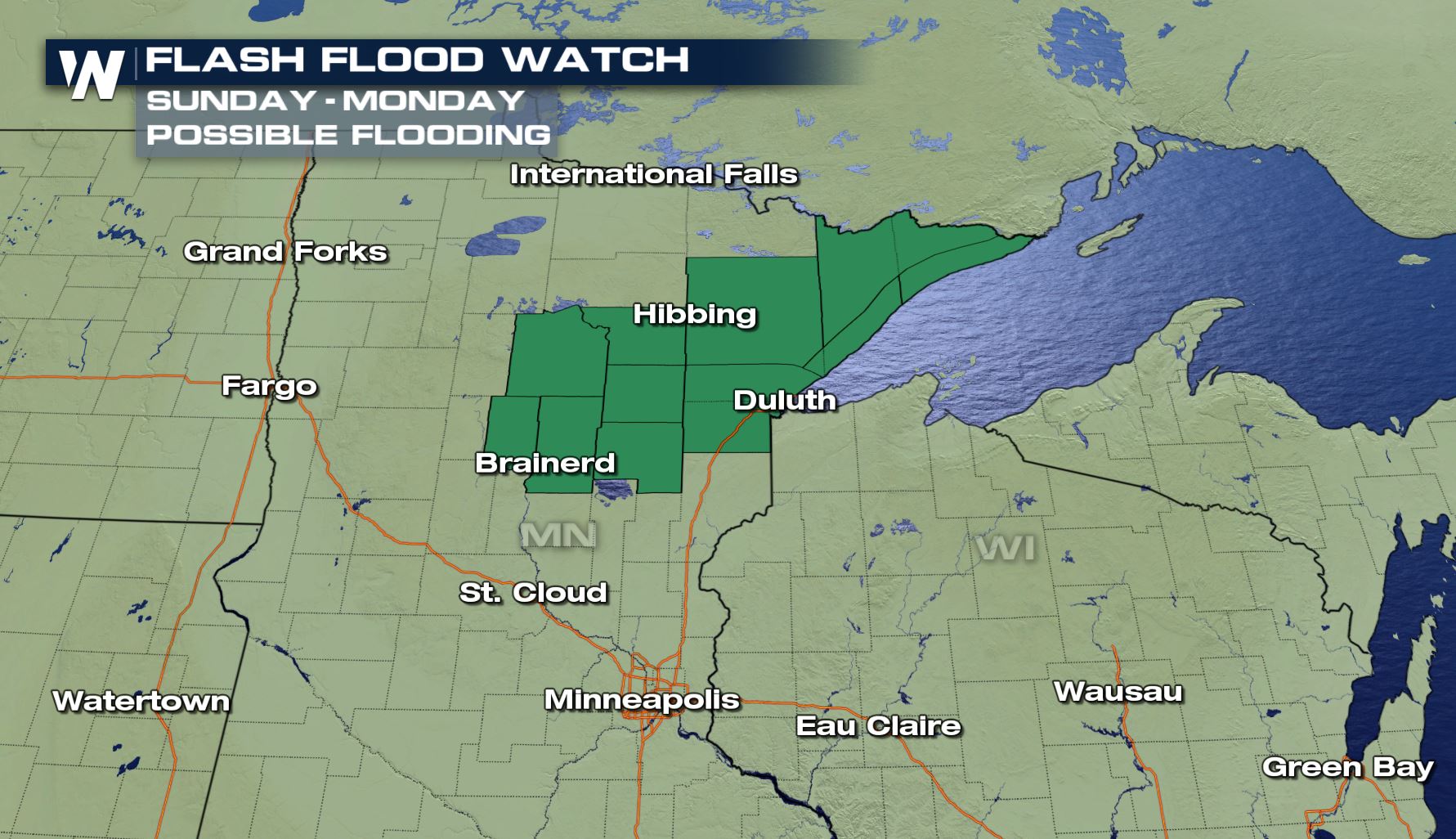 As a result of the heavy storms, flash flooding may occur in parts of Minnesota. These flood alerts are in effect until early Monday morning. Be aware of areas of high water.
The risk of severe storms will linger into the daylight hours Sunday across parts of the High Plains and Upper Midwest. Storms may still produce big hail, frequent lightning, gusty wind, and heavy rain. For WeatherNation, Meteorologist Steve Glazier