Southwesterly flow in the upper-levels of the atmosphere is allowing abundant moisture in the Eastern Pacific to stream into West Texas today.  This means consistent rain chances throughout the day and the possibility of isolated flash flooding. Here is the very latest.
Water Vapor Satellite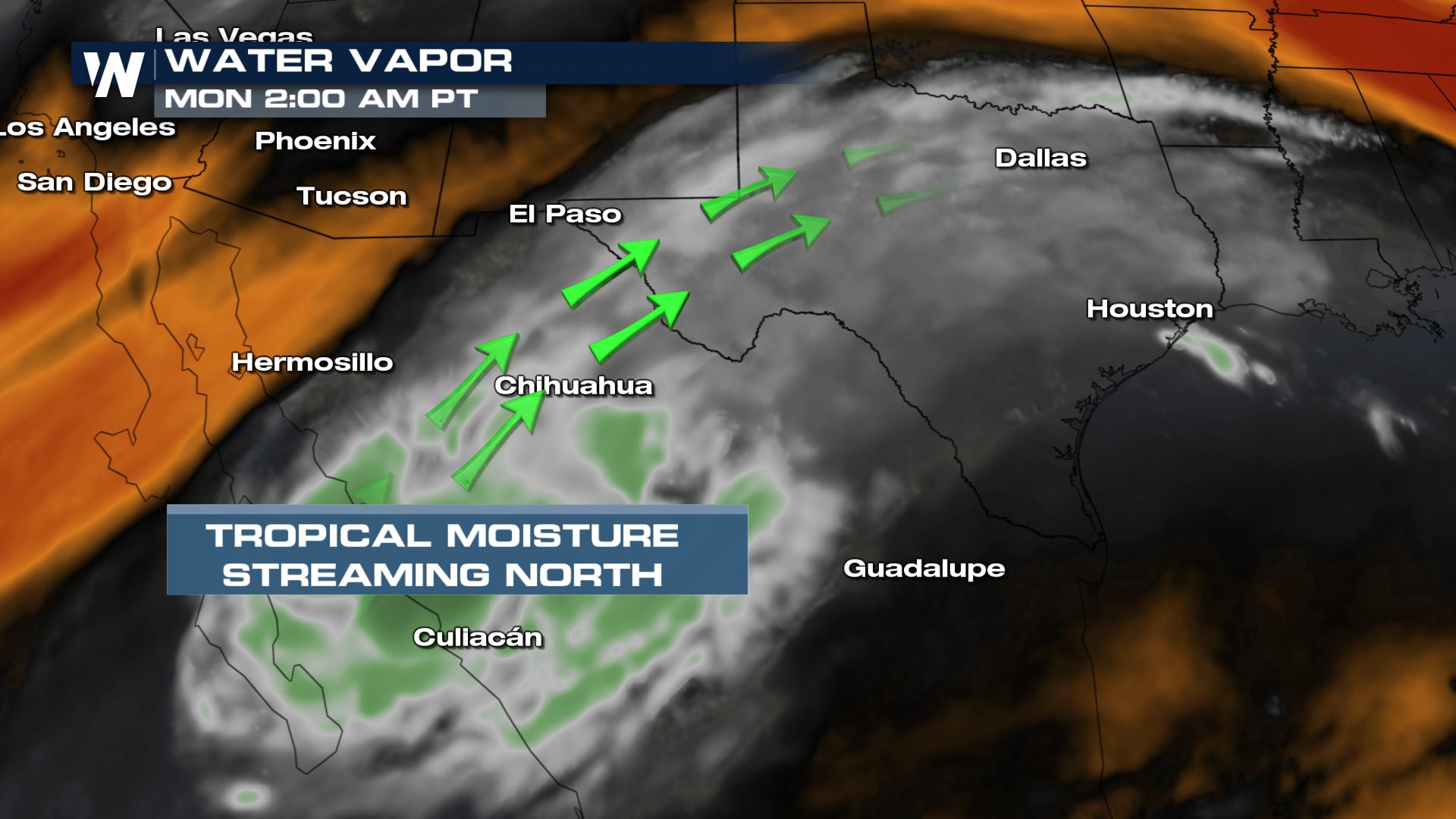 You can see all the moisture located in western Mexico this morning and with the southwesterly flow that moisture is heading into the Lone Star State.  Clouds and off and on rain chances will be possible throughout the morning, afternoon and evening.  Luckily the severe storm risk is very low, but the heavy rain could lead to some issues.
Forecast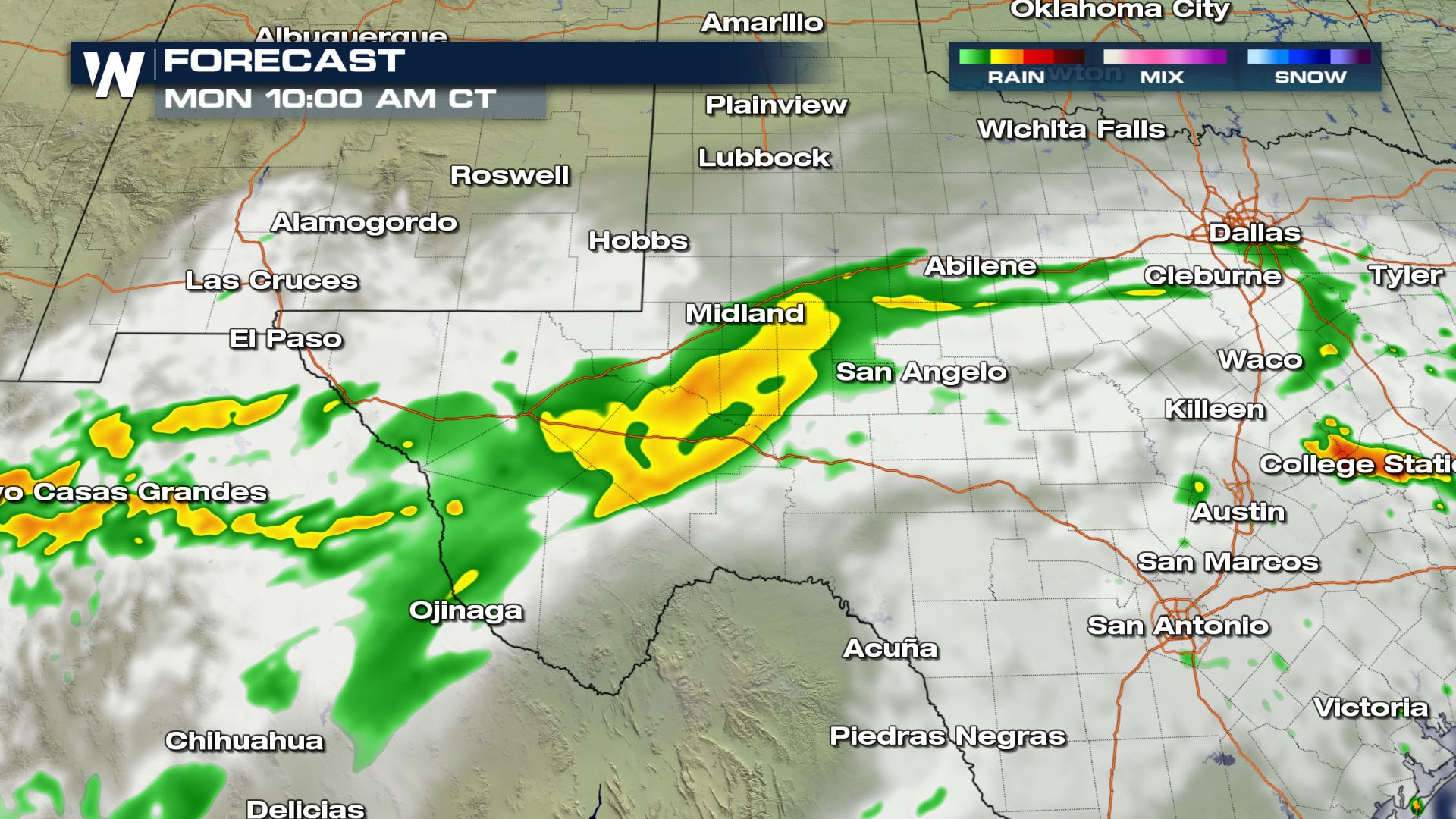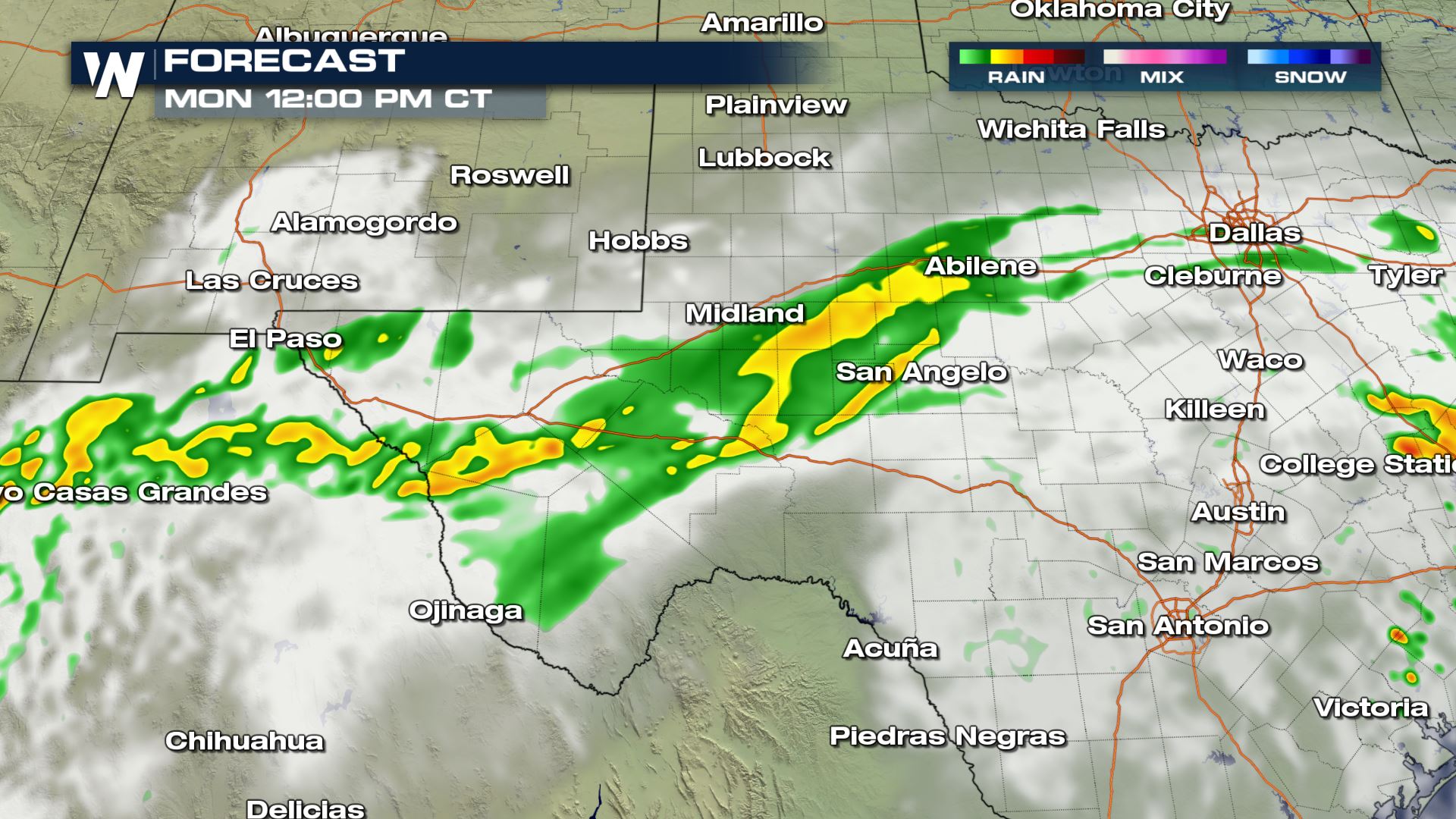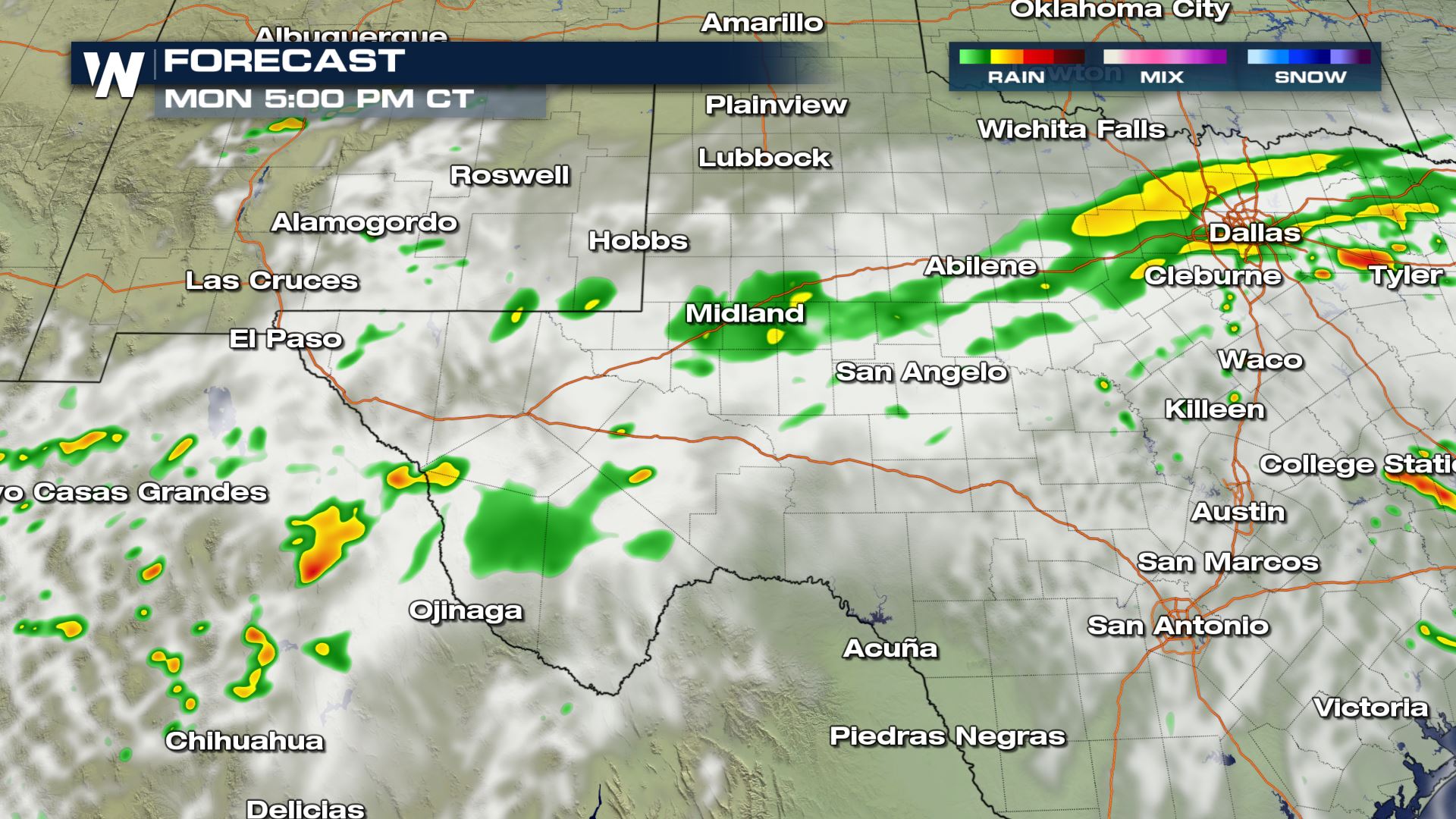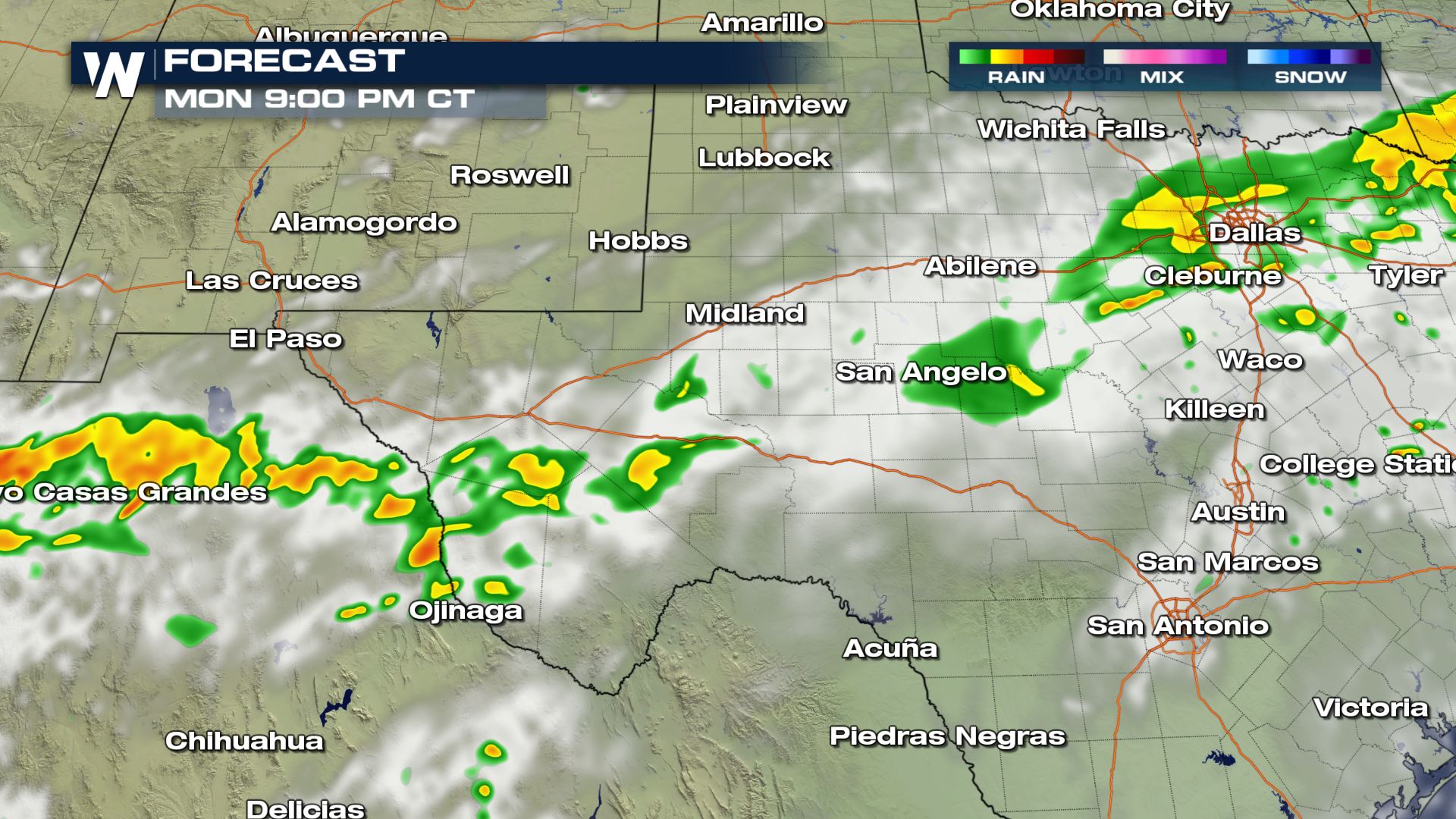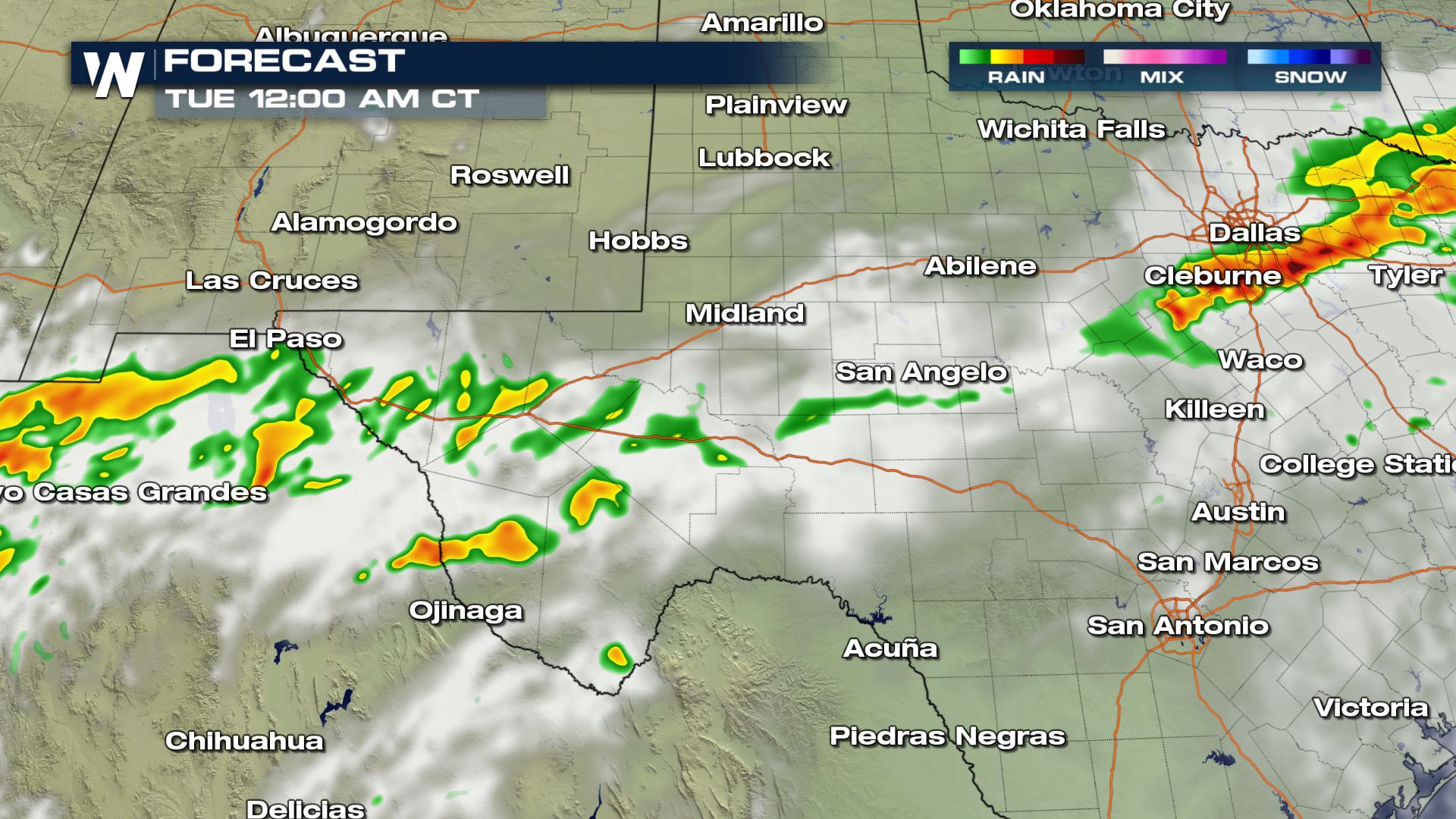 You can see the shower and storm chances will last all day and night with this particular set-up.  There could be some lightning embedded withing this activity, so you will want to use caution if you plan on being outdoors today.  Cities like El Paso and Midland are included with the rainy forecast.
Rainfall Potential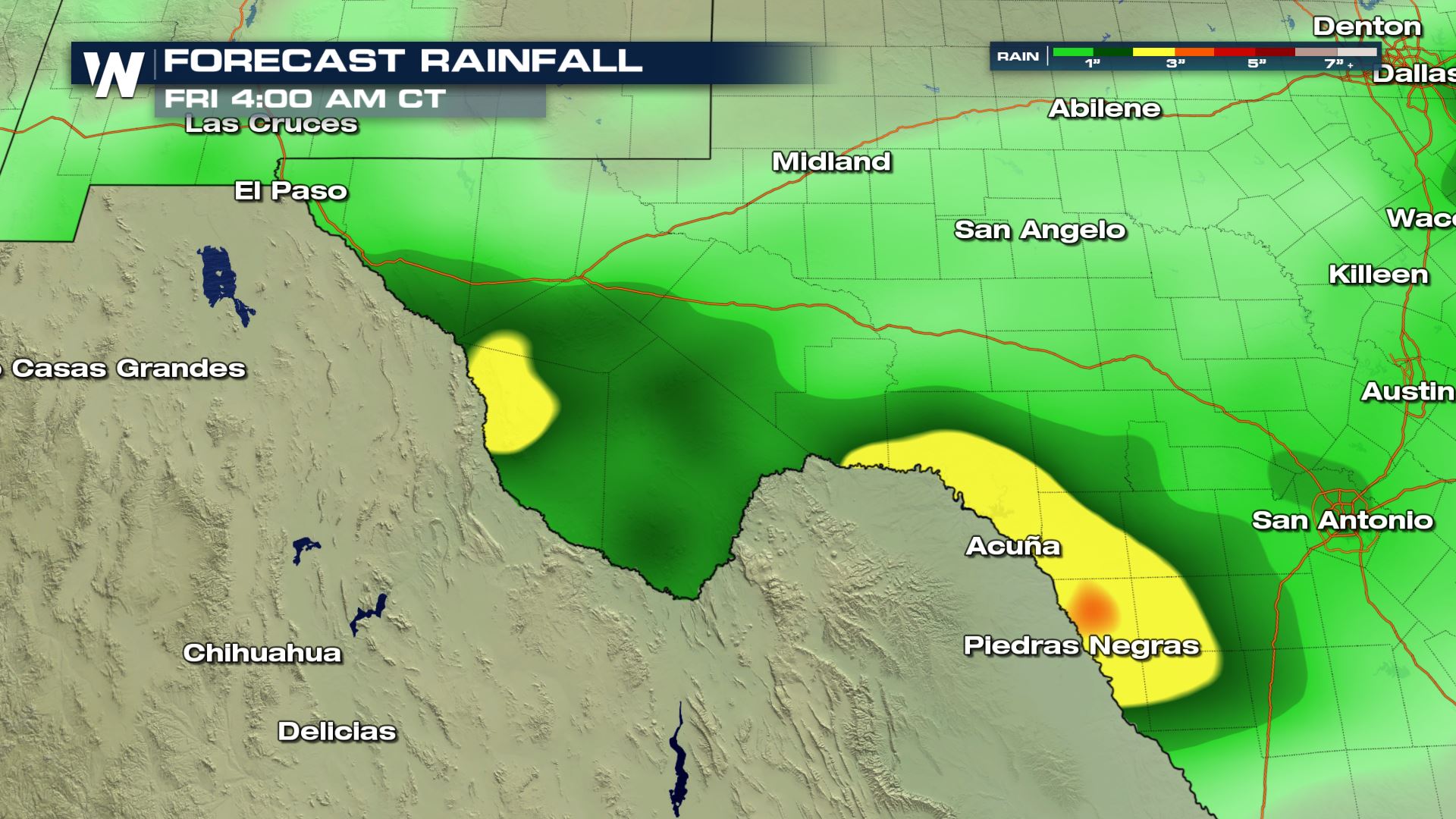 The rainfall isn't too extreme with our in house forecast model, but it is definitely picking up on isolated spots of heavy rainfall this week. Keep checking with WeatherNation for more updates. Not sure how to watch WeatherNation? It's easy! You can stream us in so many different ways...here's how--->
WeatherNation