Over the next few days, flood alerts are in place for parts of Montana, Idaho, and Washington. Moderate to heavy rainfall is possible as a system lingers over this part of the country. Heavy rainfall can lead to flash flooding, ponding on roadways, and the rising of streams, creeks, and rivers. Some of the storms may have localized rainfall rates of 1-2" per hour. Avoid driving through flooded roadways.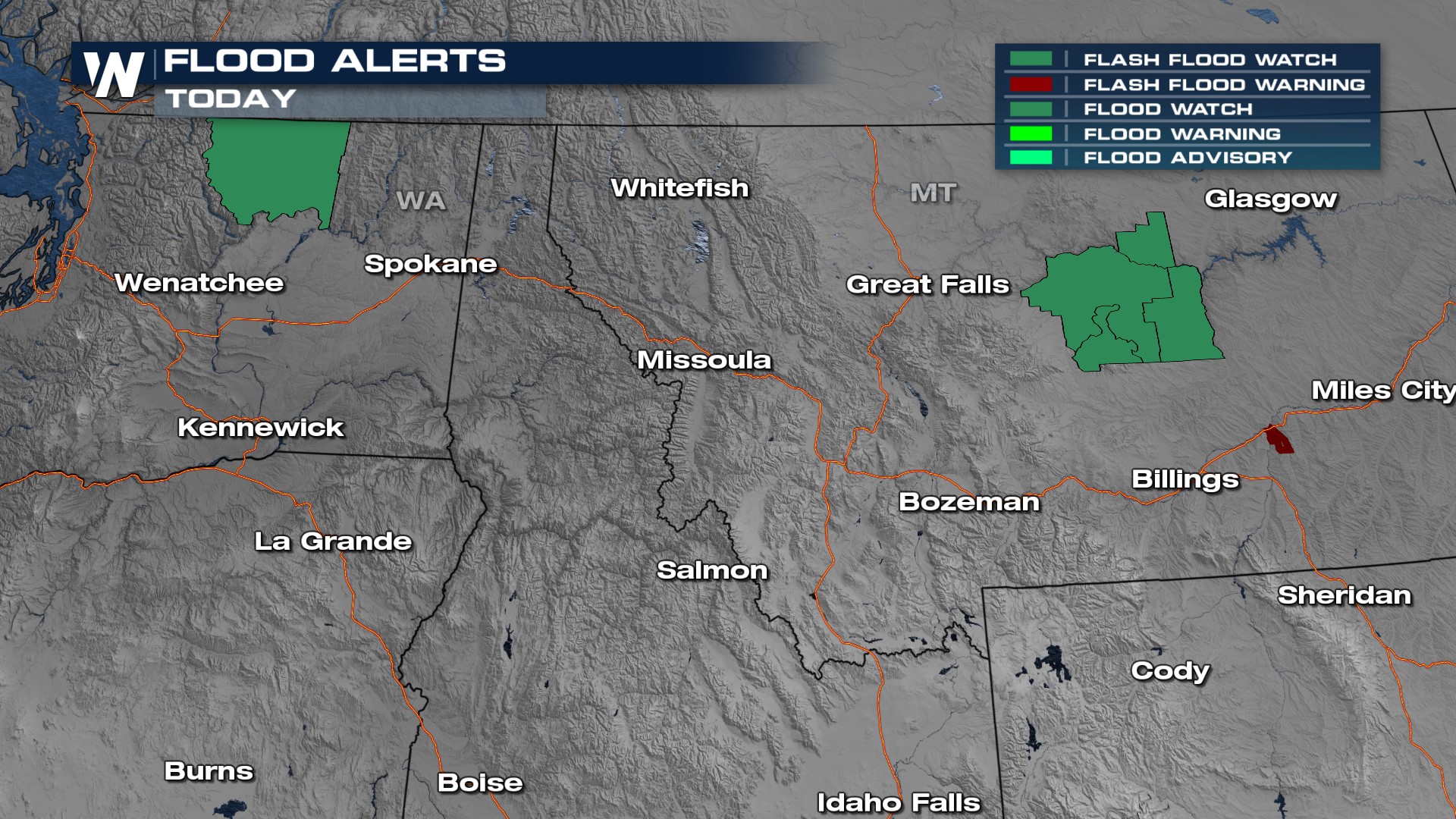 It's been a busy week, and more storms are expected to develop each day this weekend. Daytime heating, moisture that has streamed in from the Gulf, and an area of low pressure alongside a frontal boundary will provide enough lift, moisture, and energy for storms to develop, especially during the afternoons and evenings. A few storms will stick around tonight, and expect more storms around mainly in the Northern Rockies.
There will be the potential for heavy rainfall. Rainfall totals can reach up to four inches in some places over the next five days. Montana has the best potential of seeing some of the heaviest rainfall. The Weather Prediction Center (WPC) has issued excessive rainfall risks for the next few days in the Northwest. According to the WPC, there are a few areas of central MT over 90% saturated (based on NASA Grace imagery). This will help increase flooding potential with already saturated soils.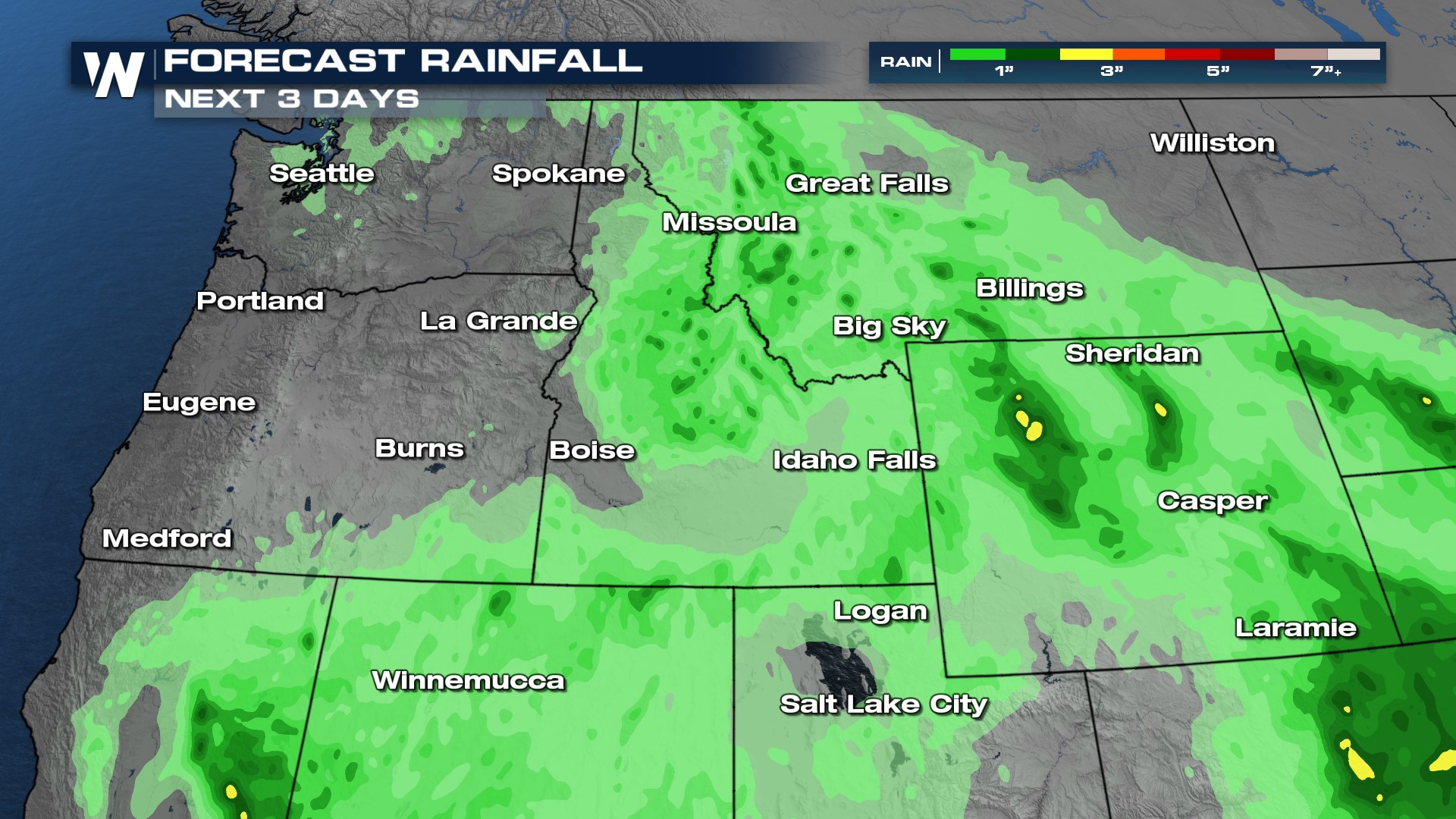 Despite the rain, many places in the Pacific Northwest will feel above average through the weekend and into next week.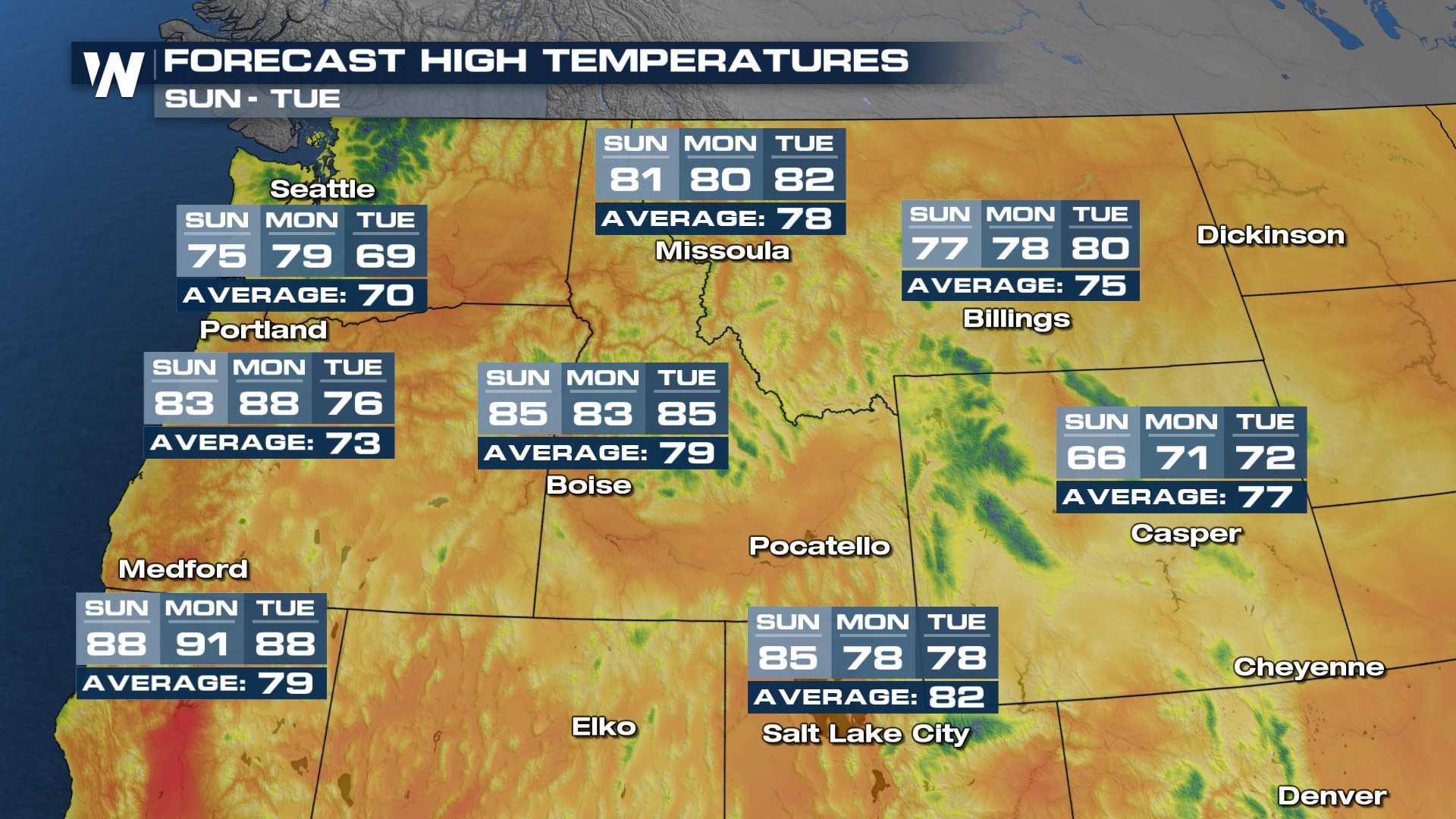 For more information and updates on the flood threat in the northern Rockies and Pacific Northwest, join WeatherNation always streaming 24/7 and with the latest alerts always scrolling at the bottom of your screen.