One of the best meteor showers of the year peaks this weekend and the timing couldn't be better. The Perseid Meteor Shower is expected to be the most active Saturday night into Sunday, with 50-100 meteors per hour visible under dark skies. If skies are clear in your location this year, viewing should be ideal considering the waning crescent moon won't rise until the end of the night.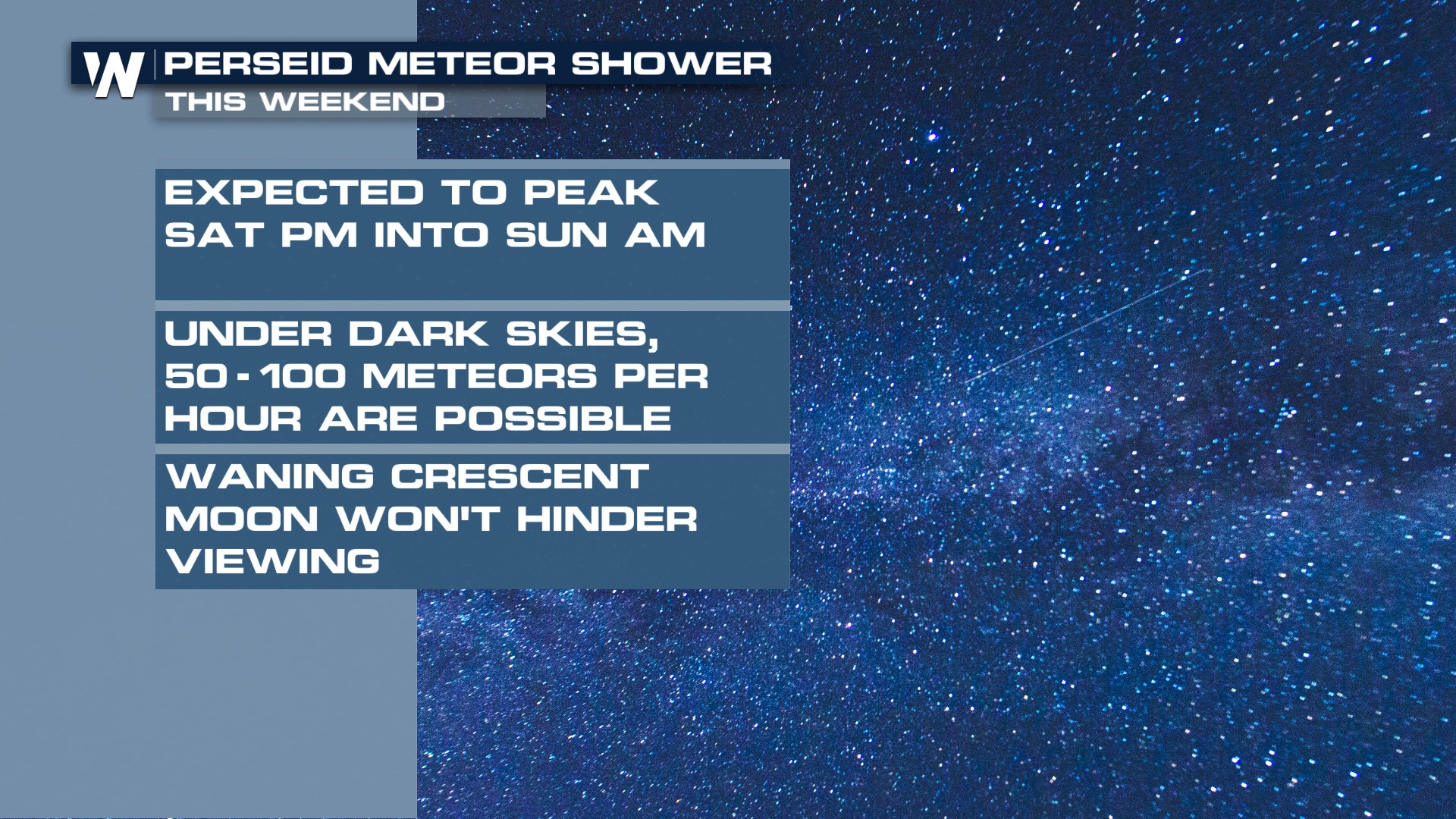 The Perseids originate from dust and debris left over from the orbit of Comet Swift-Tuttle. The shower is known for numerous larger meteors, which can burn up as fireballs, a term for a very bright meteor.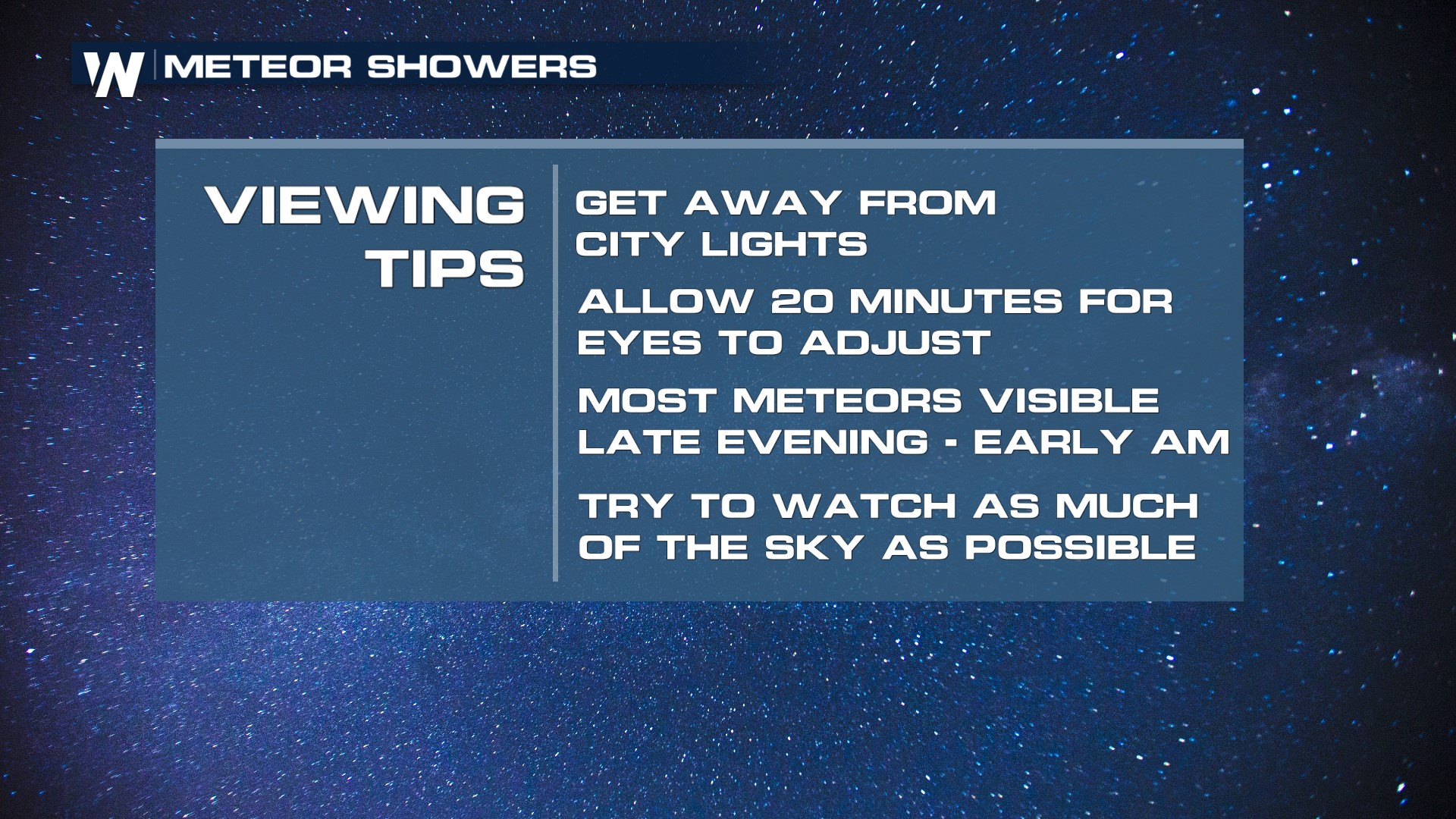 Like all meteor showers, to see the most activity, dark skies are necessary. The farther away from city lights (light pollution) the better. Allow your eyes about 20 minutes to adjust to the darkness in your viewing location, then try to view as much of the sky as possible. Focusing on one are will likely lead to missed meteors.
Forecast
For dark skies, first you need clear skies. Summer fronts and thunderstorms could create a fair amount of cloud cover over certain portions of the country Saturday night into Sunday morning. The best locations for clear skies will likely be the Northwest, parts of the Midwest, portions of the South, and California.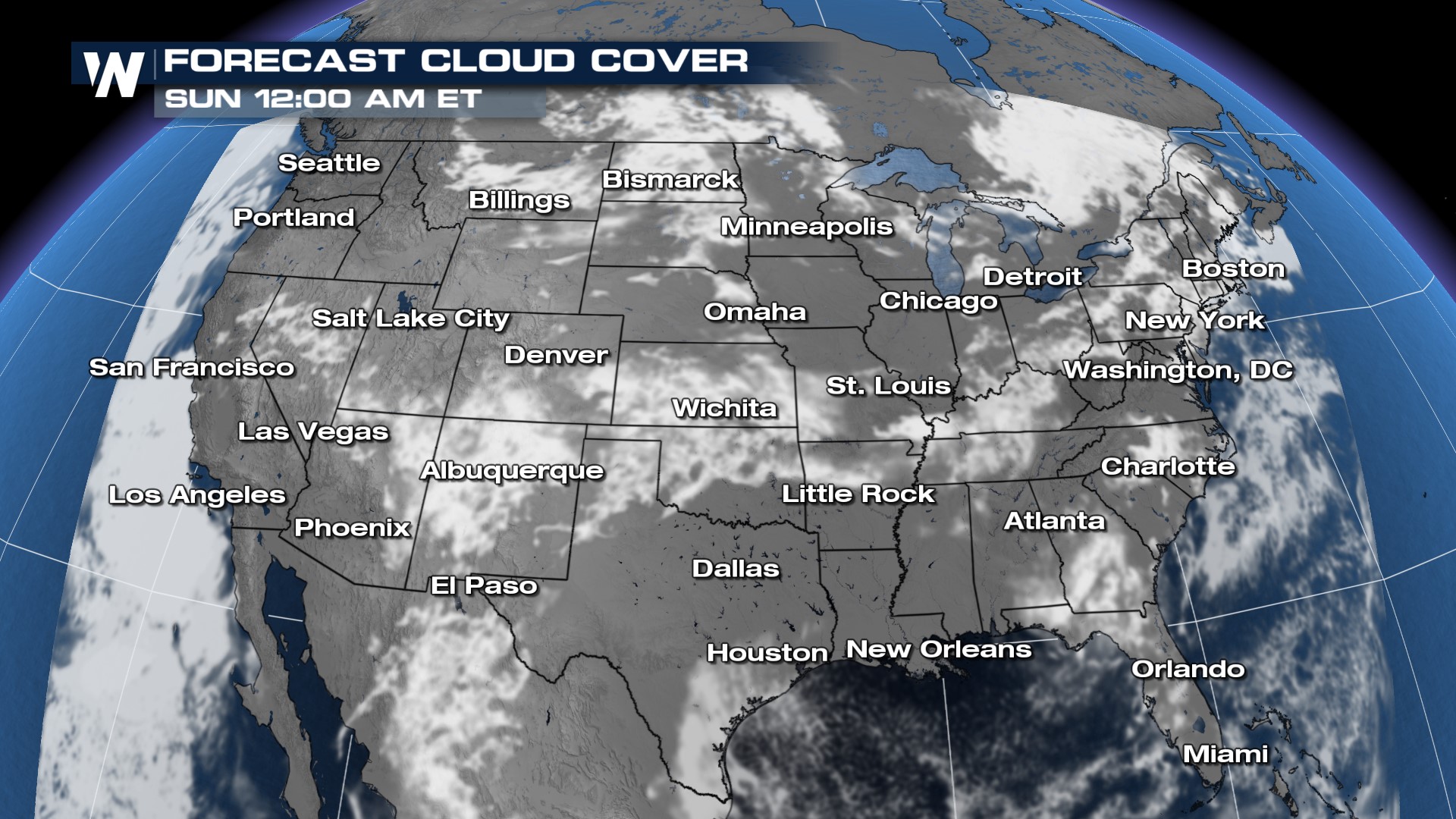 Overnight temperatures should be warm to mild for most, but don't forget bug spray!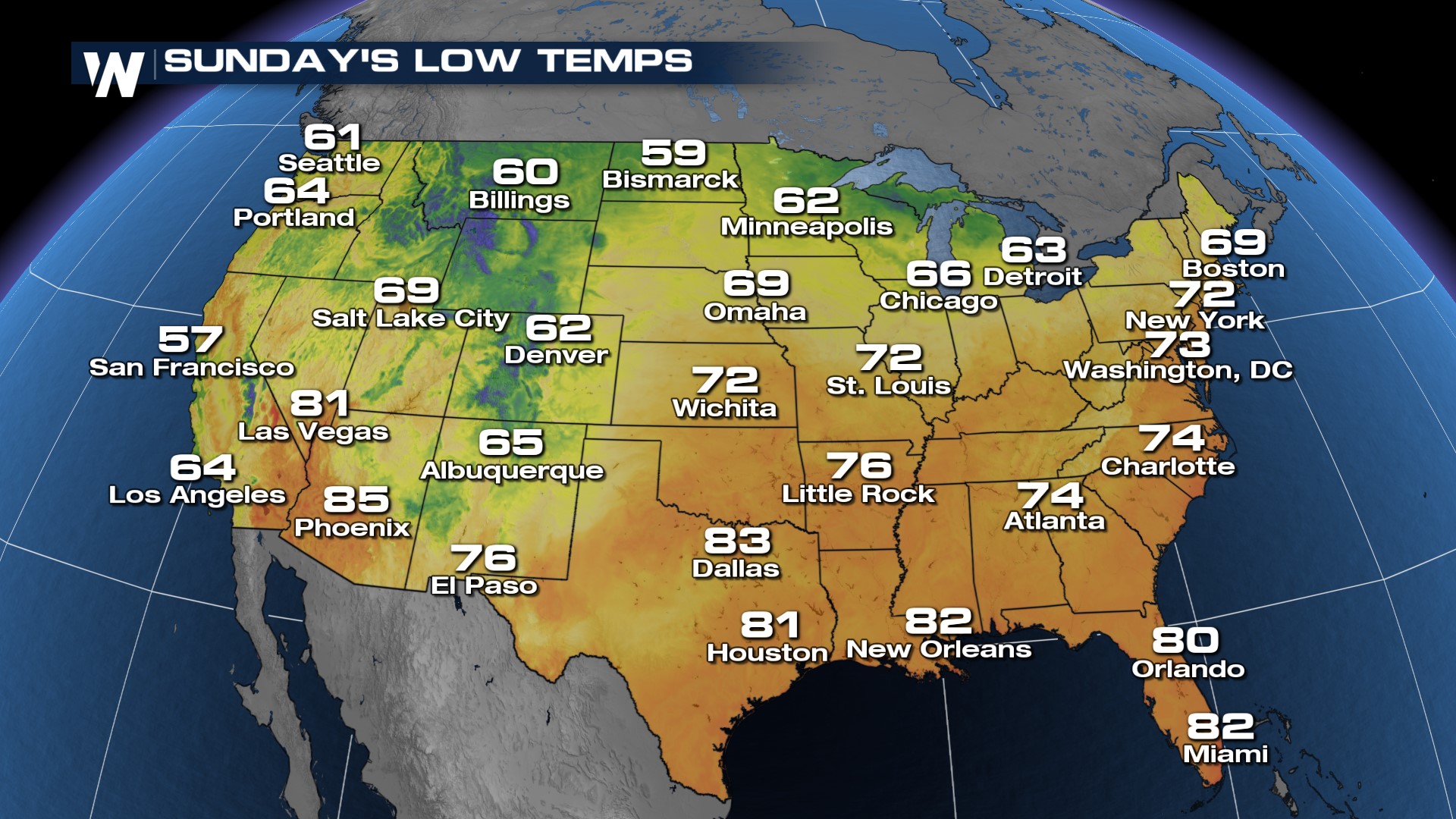 Be sure to check in with WeatherNation for the updated regional forecasts at :10, :30, and :50 past the hour from east to west.