WEST - The wet season is underway in the western U.S. thanks to a deep supply of moisture from the tropical Pacific Ocean. This is known as the "Pineapple Express" and it is not a storm, but a moisture source for the powerful upper low that will provide the energy to produce heavy rain and mountain snow. The plume of moisture will continue to impact the western U.S. with heavy rain and mountain snow through the middle of this week.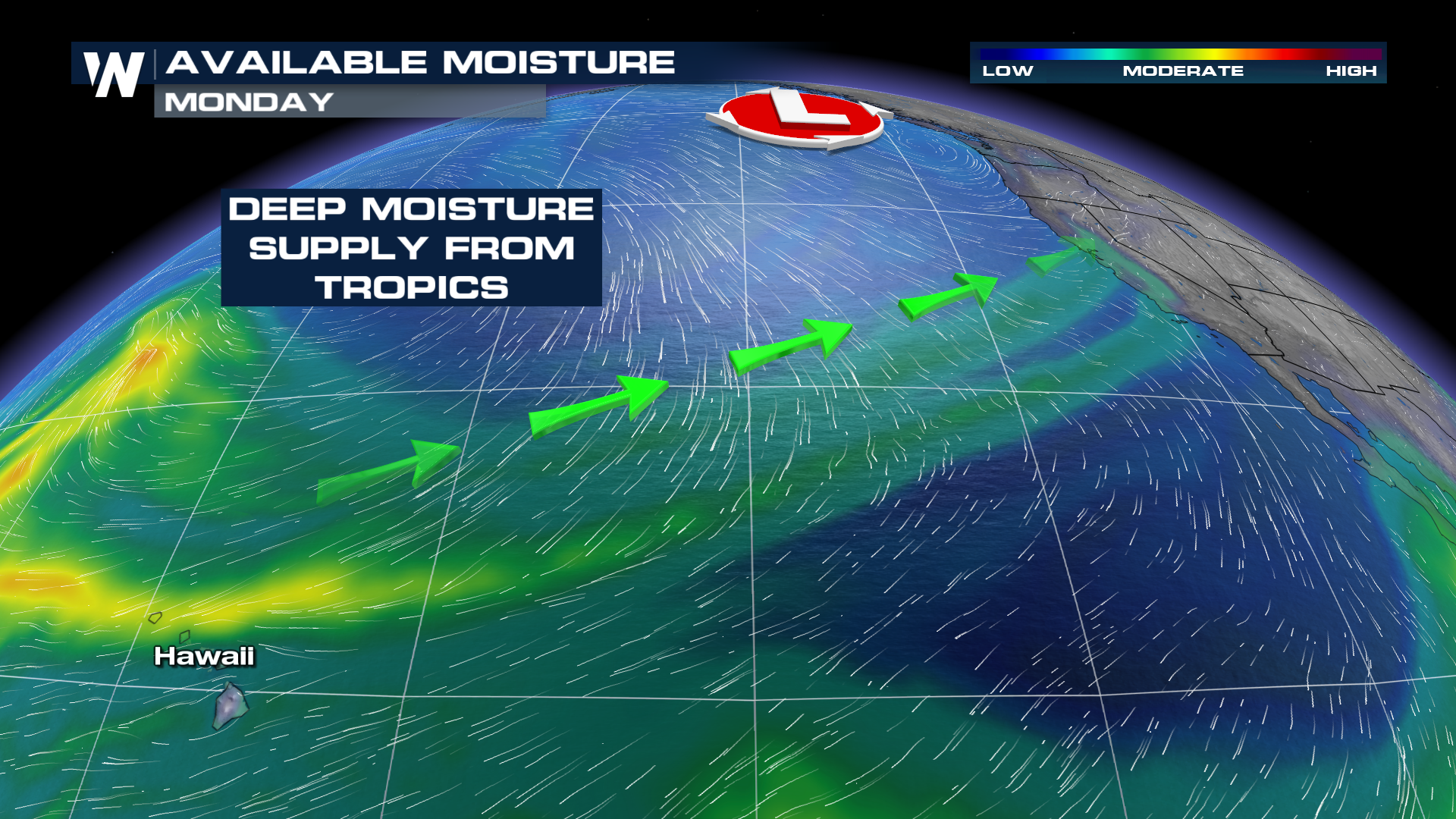 The Sierra Nevada is under winter weather advisories due to the snowfall. Totals will be limited, around 3-6" above 7,500-10,000 feet but winds will gust causing poor visibility Monday night through Tuesday.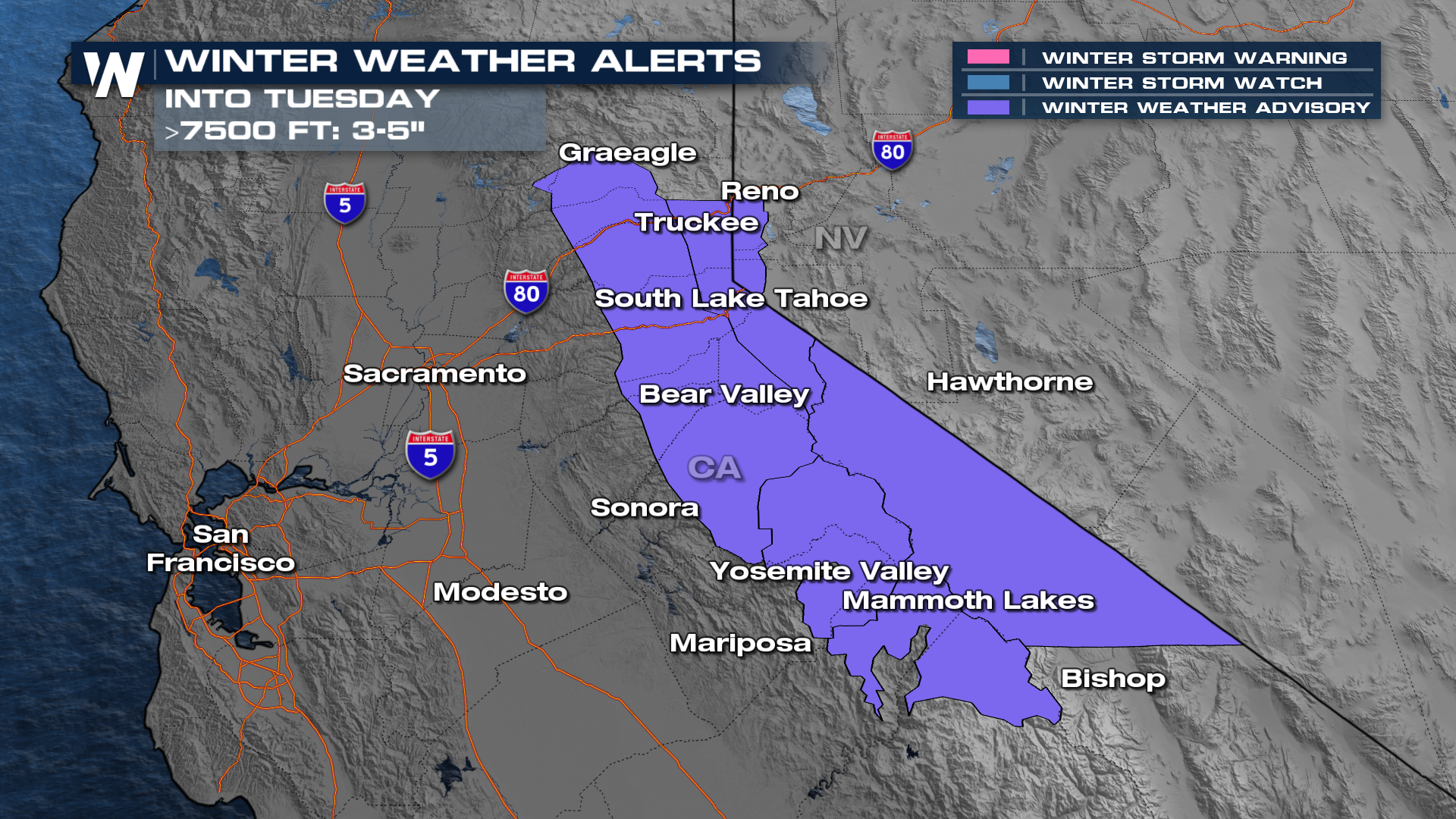 Forecasts place widespread 1-3" of rain inland, with totals upwards of 5" in the Cascades and coastal spots which could trigger flooding in prone areas. The higher elevations will see the moisture come down as snow, with up to 6" or higher of snow possible in some of the higher peaks (mostly over 8k feet) across the western U.S.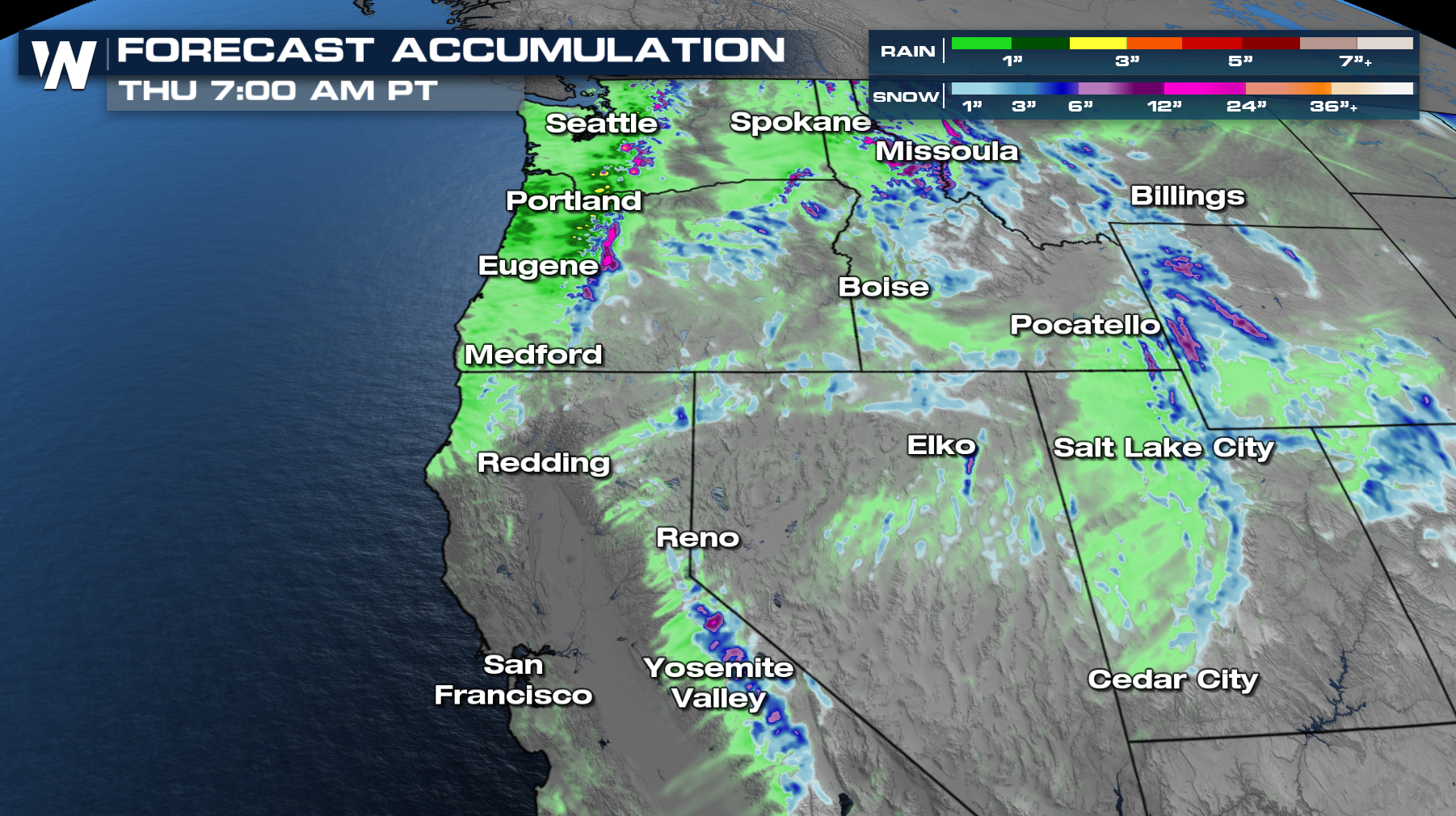 Expect pockets of rain and snow to continue for Washington, Oregon and California through Tuesday morning with most of the activity fading by Tuesday evening. Meanwhile, the Rockies will see wet weather into Tuesday night. Our break will be short lived because we are tracking our next shortwave on the way on Thursday!