As massive wildfires continue to burn across the west, the smoke is impacting much of the northern U.S. with hazy sunsets and sunrises and poor air quality. The air quality overall today is better than earlier this week, and fewer states have air quality alerts in place today.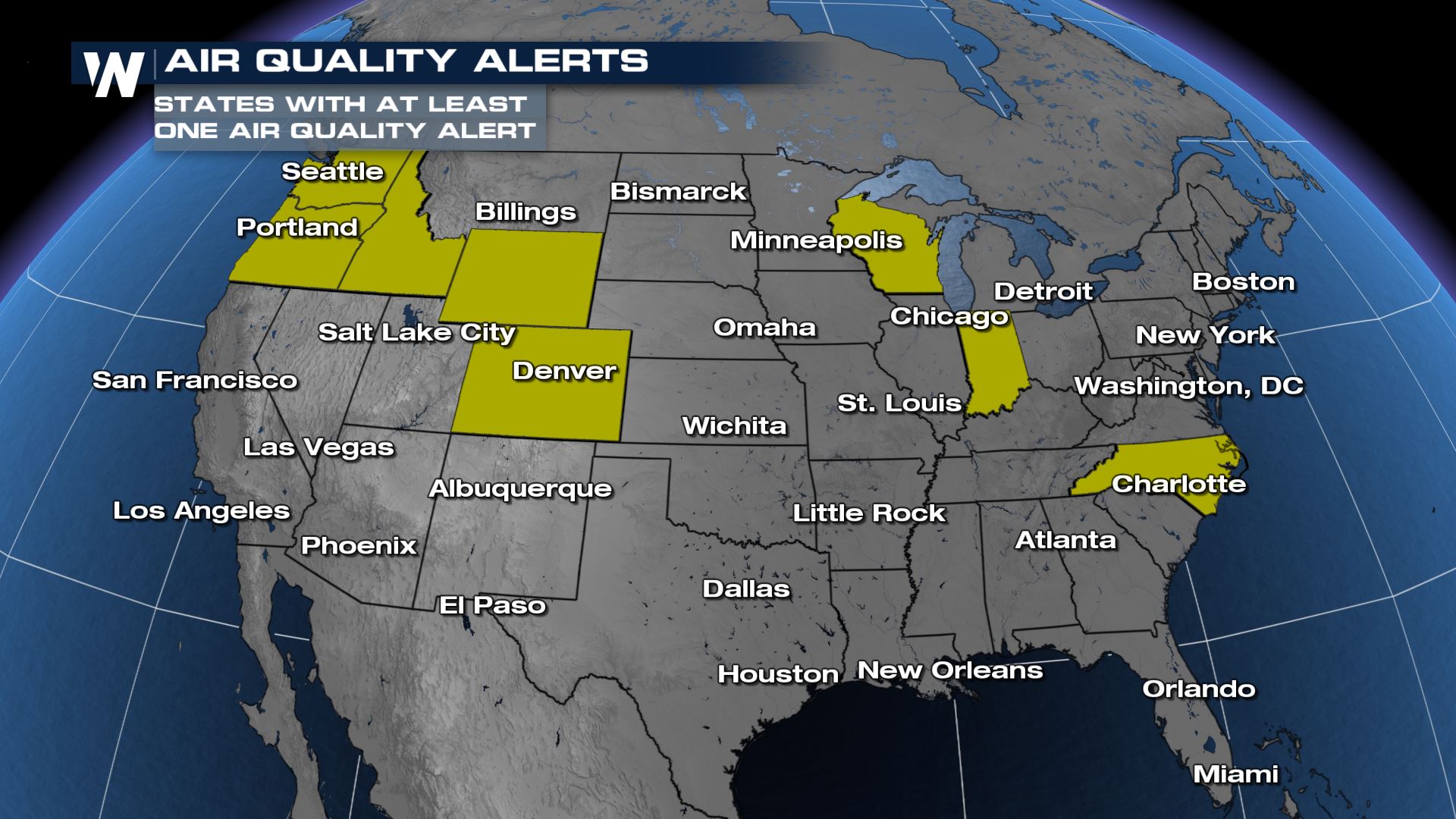 East
Air quality has drastically improved in the northeast following rain and a cold front, but expect smoke and haze to build back in over the coming days. https://twitter.com/WeatherNation/status/1418148819053727747 Many spots will be have orange/red impacts on the air quality scale. Closer to the fires in the west, a few locations will start to see extremely poor air quality in the purple/brown category.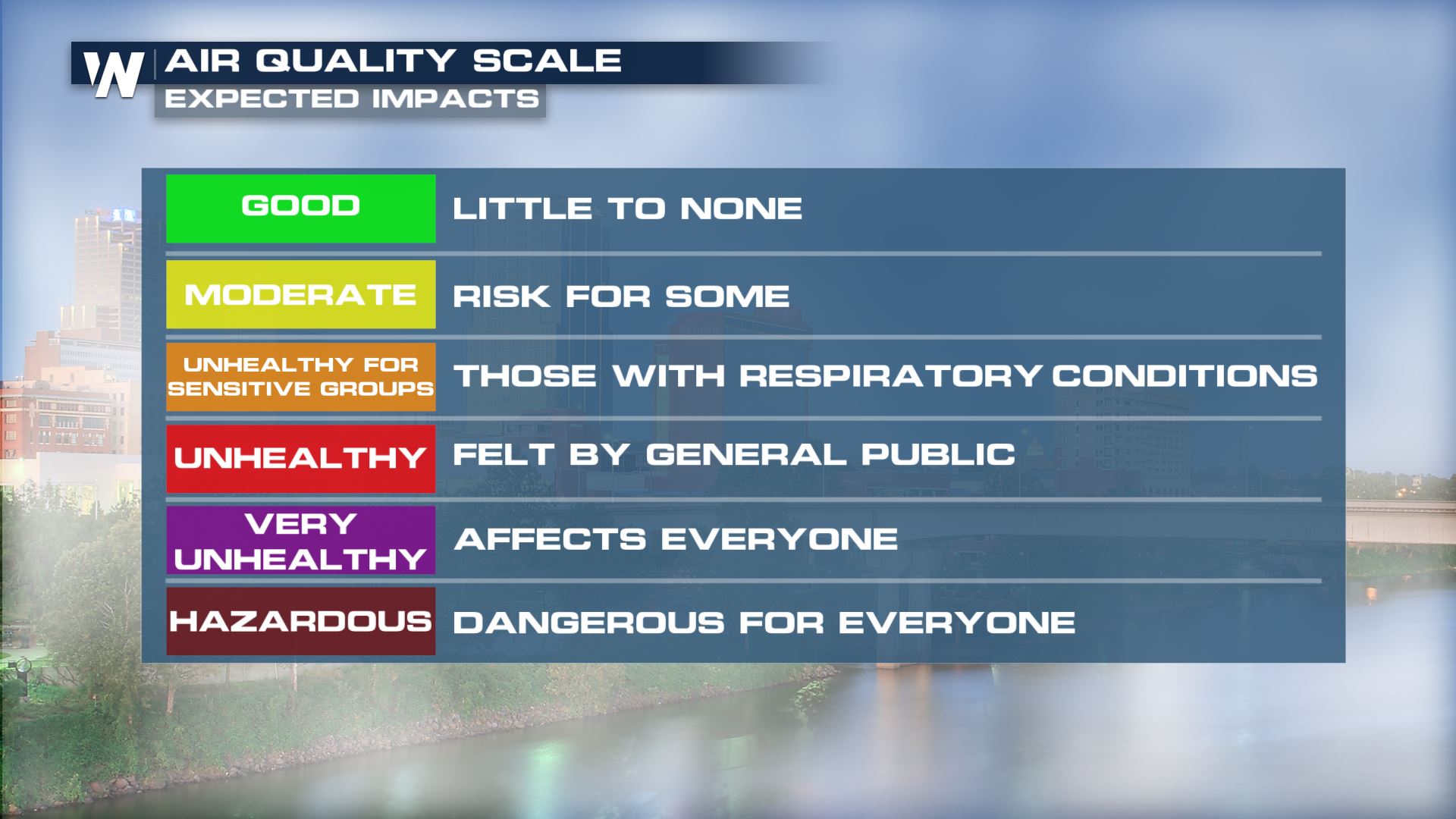 Even though many states no longer have air quality alerts in place, there will be areas of smoke drifting in from the west until the wildfires are quelled. The flow of the jet stream around a massive ridge of high pressure in the Four Corners will pull the thick smoke from the Western U.S.  through the northern plains and Ohio River valley.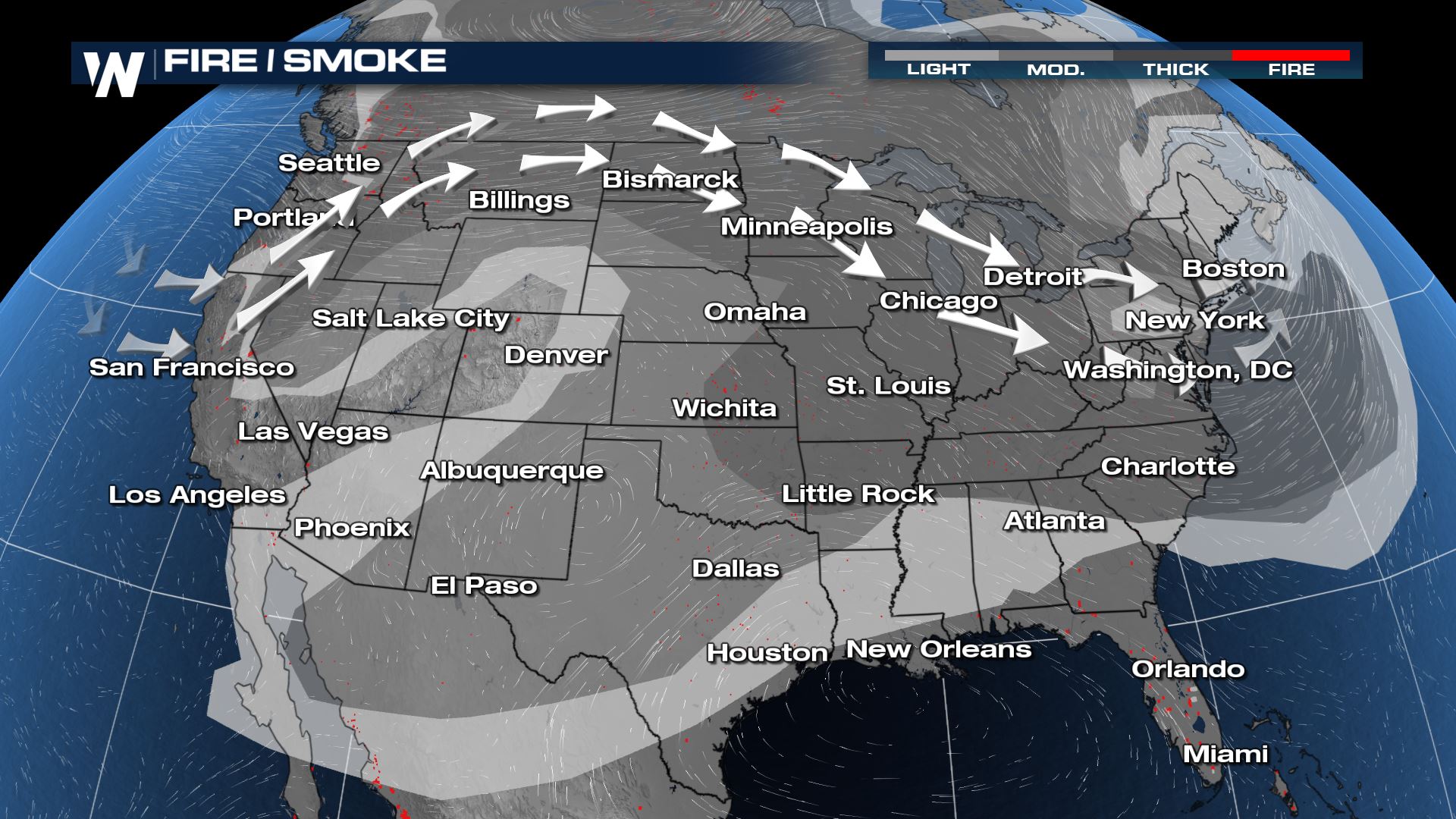 West
Closer to the source of the smoke, we will see locally poor air quality across the west. Still, hazy and vibrant sunsets and sunrises are anticipated for many as smoke remains thick. Take care of yourself and remember that if you are seeing smoke you are breathing it too.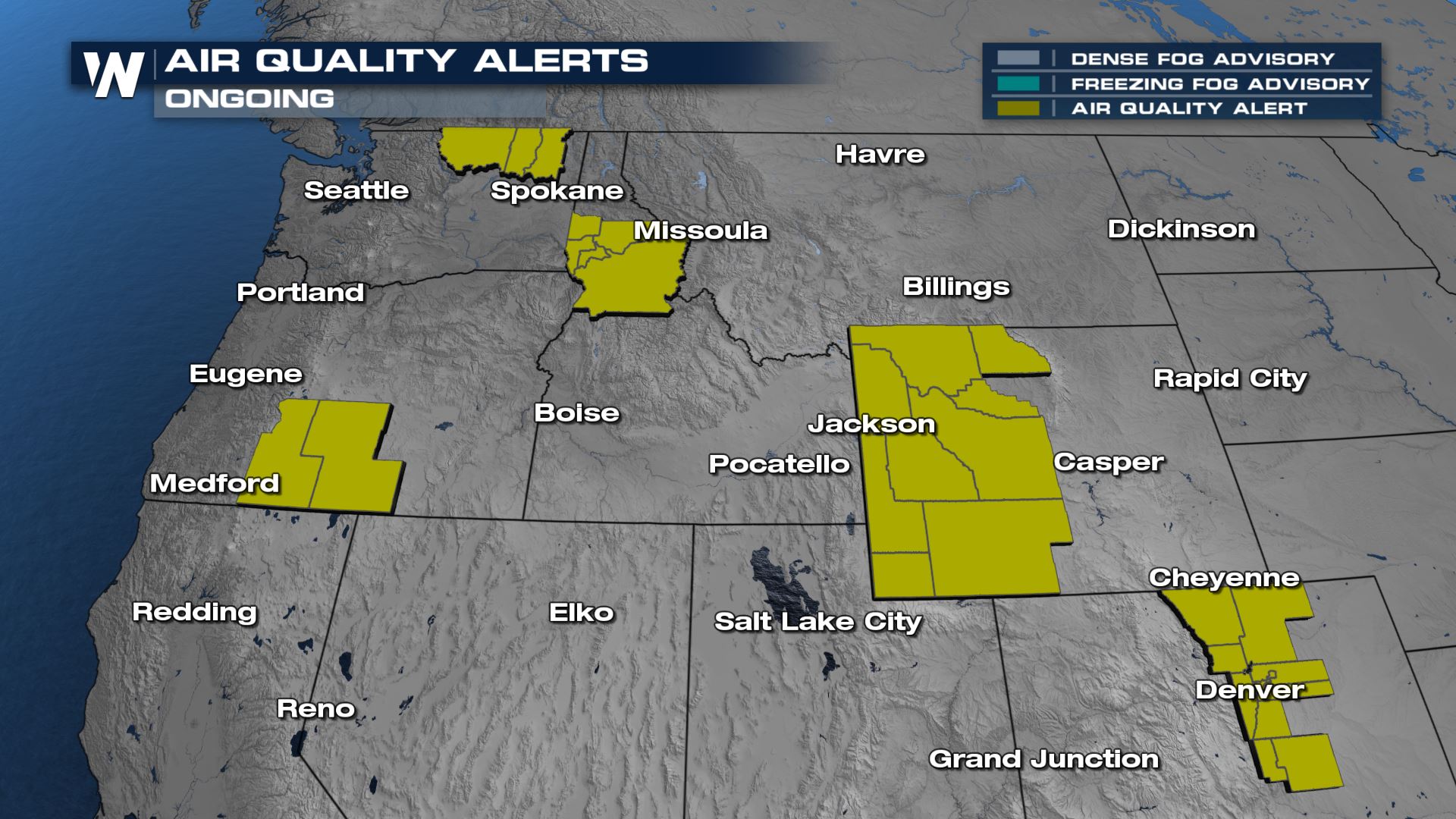 Dense smoke will make for poor air quality through the day especially downstream of the largest wildfires.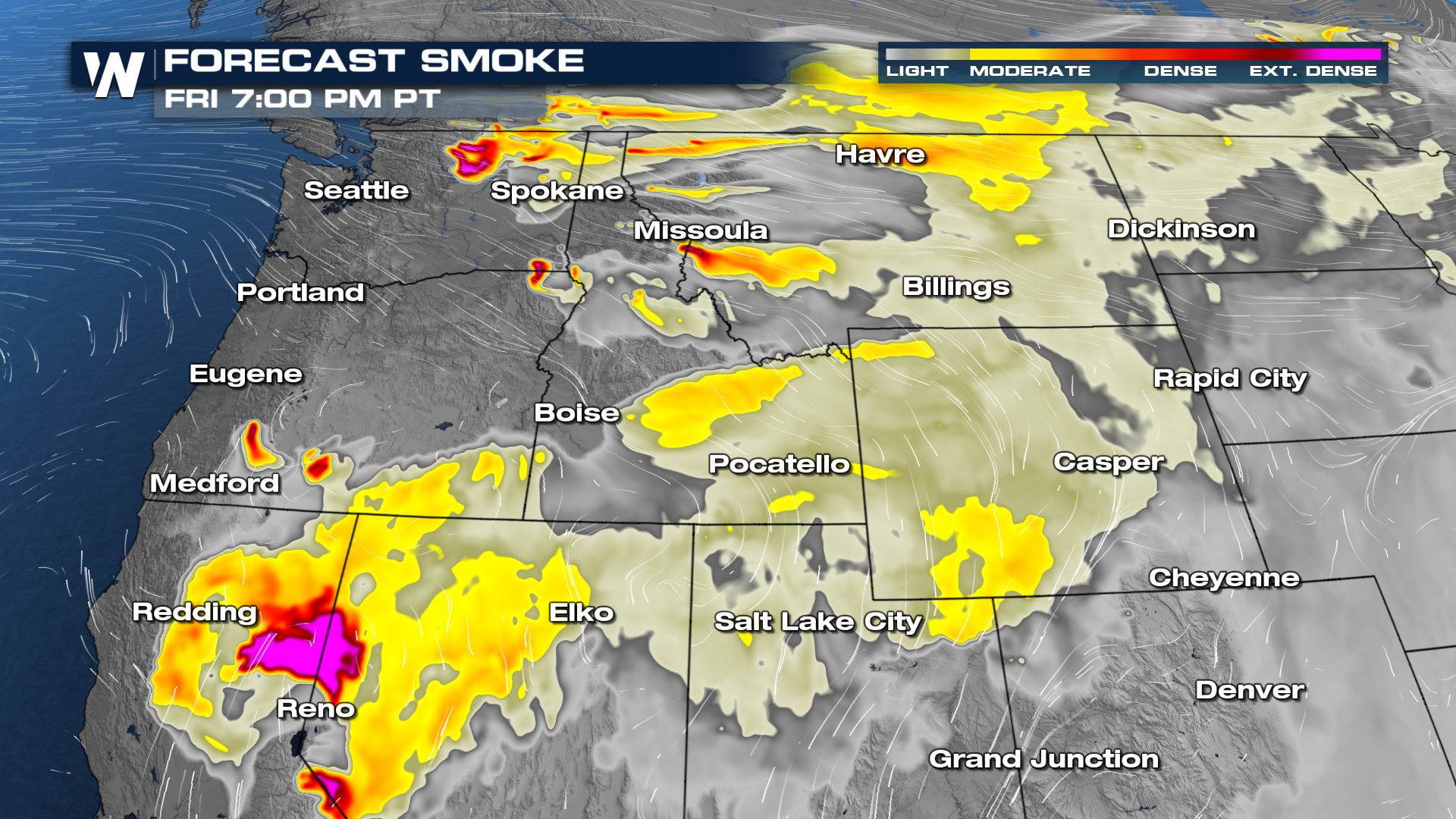 For more on the wildfires burning in the west, join us on WeatherNation as we cover your top weather headlines throughout the day.