A strong temperature inversion (temperatures warming as you go up in height) exists over the Pacific Northwest. This will lead to poor air quality today (Friday). Here is the very latest:
Alerts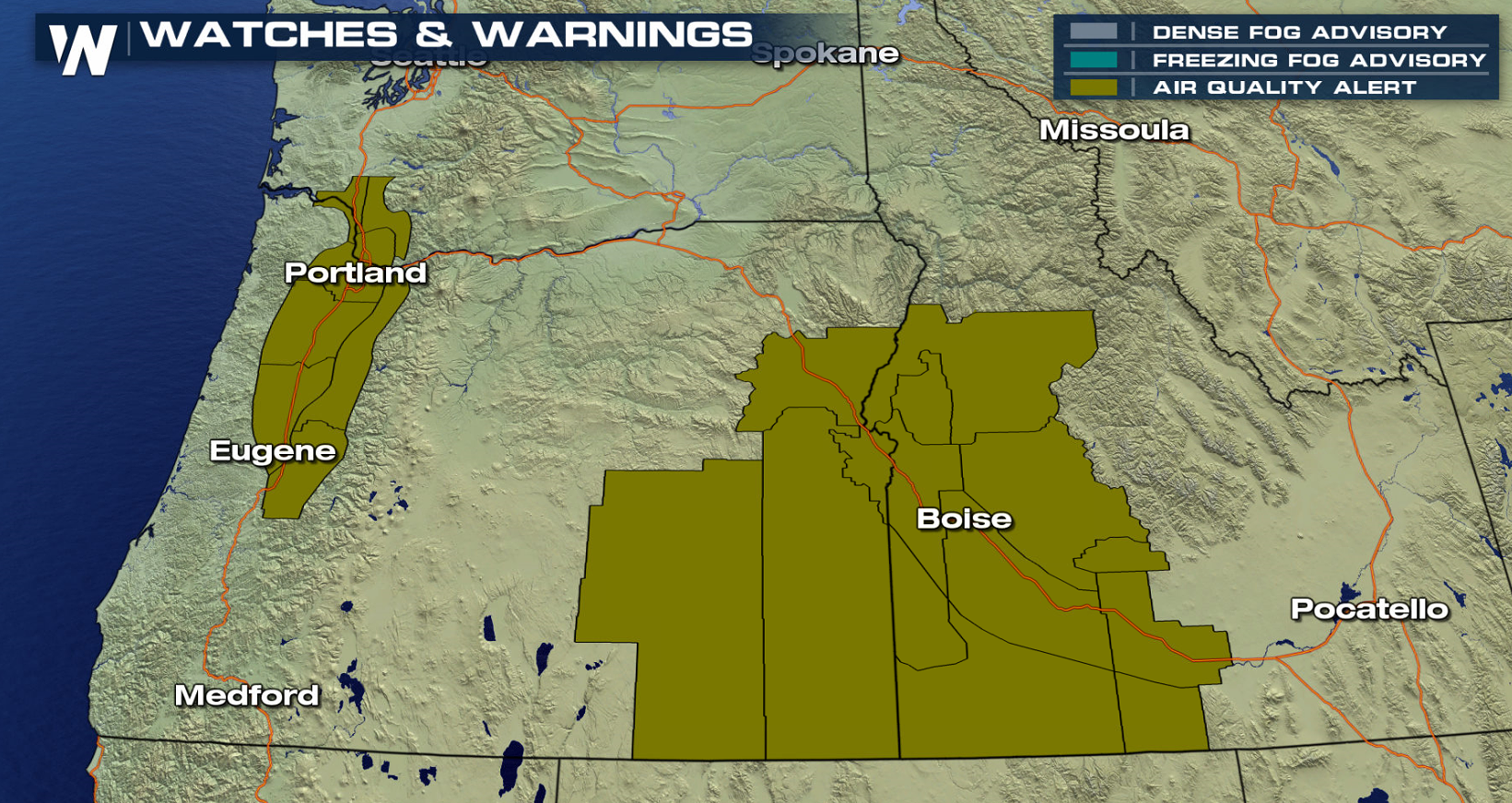 The latest alerts highlight where that air quality will be on the poor side.  This includes areas of Oregon and Idaho.  Air stagnation advisories are issued when the forecast shows little or no mixing in the atmosphere. These can lead to a buildup of pollutants near the surface. People with respiratory issues will need to use extra caution, especially if you plan on being outdoors.
Winds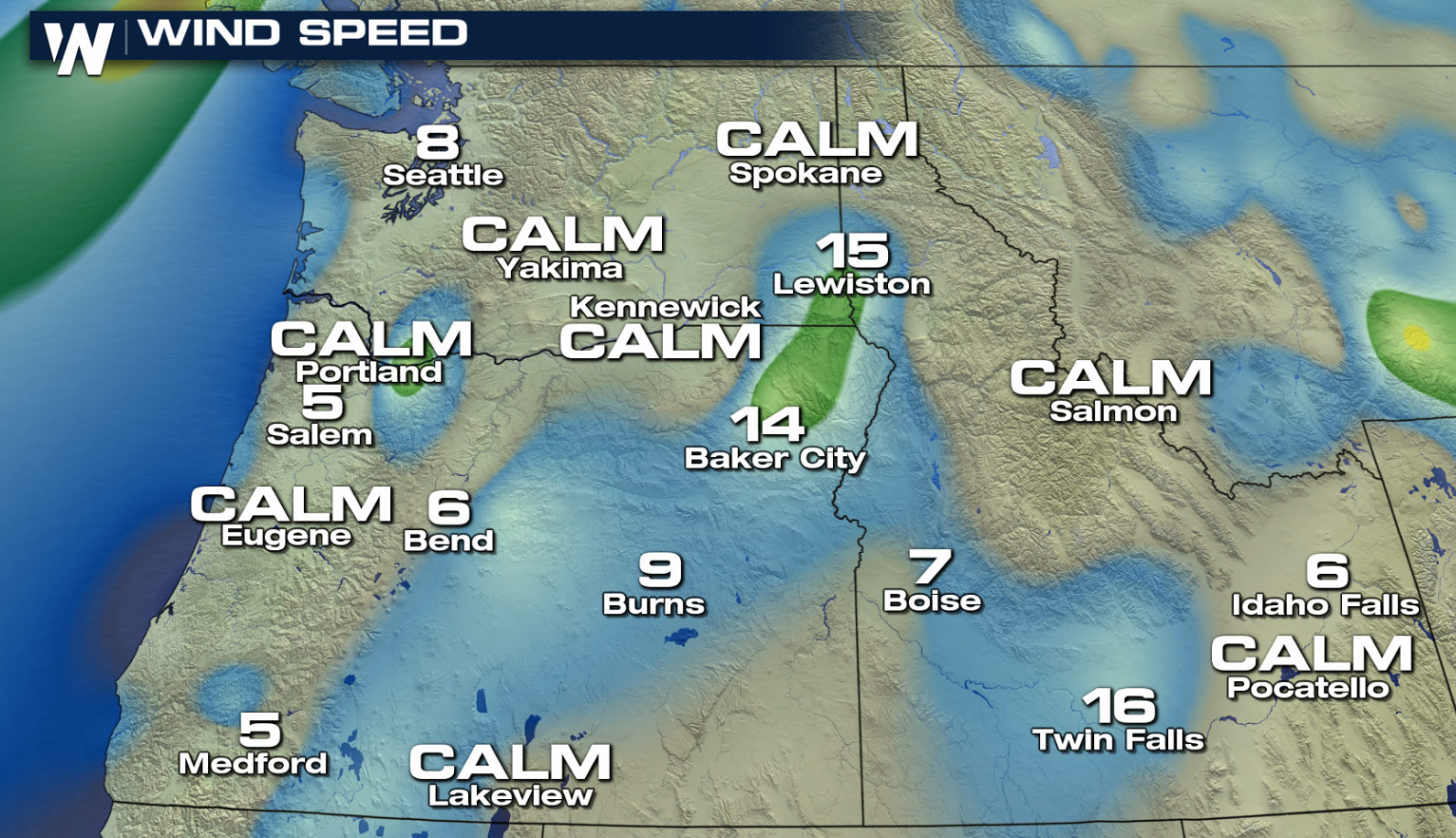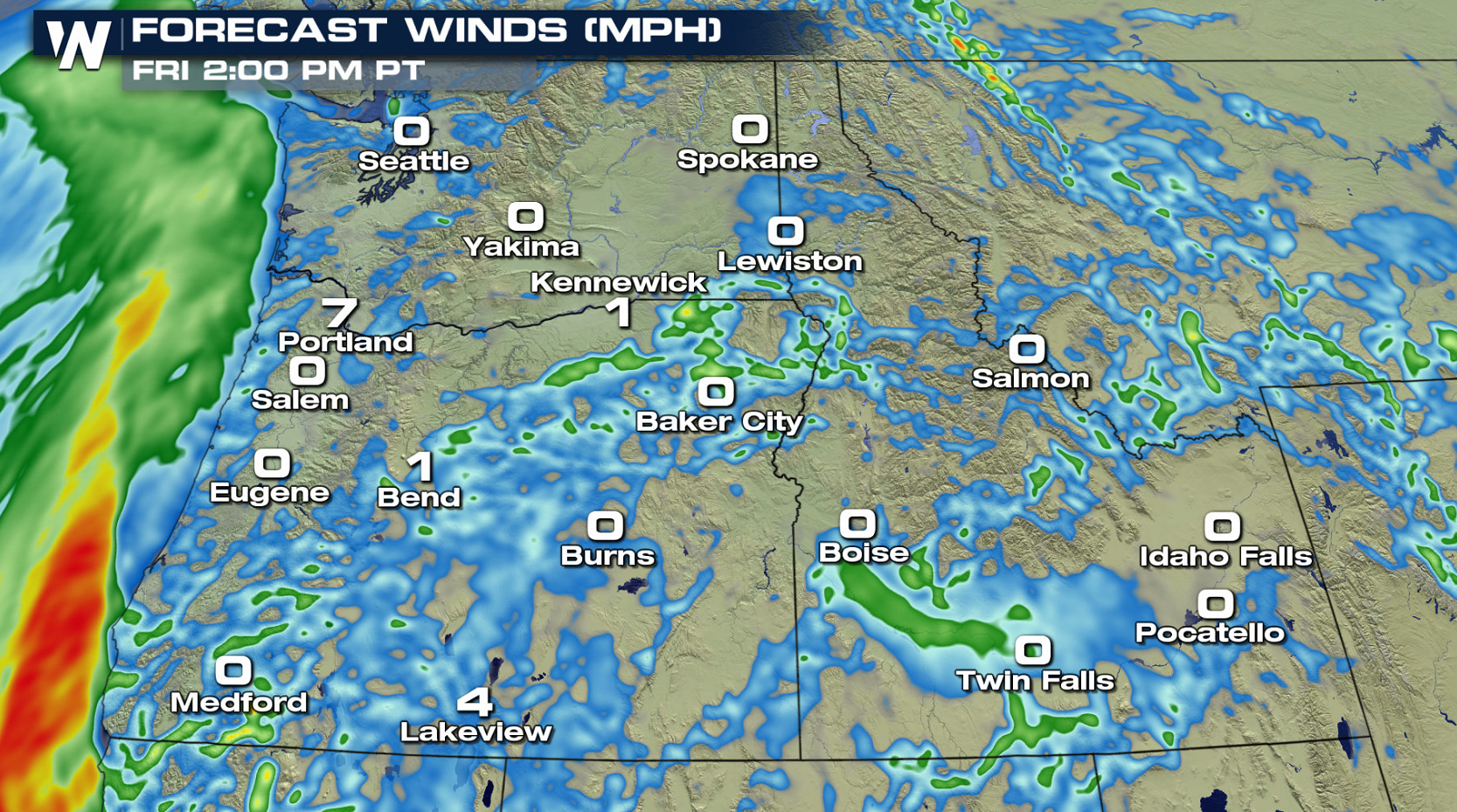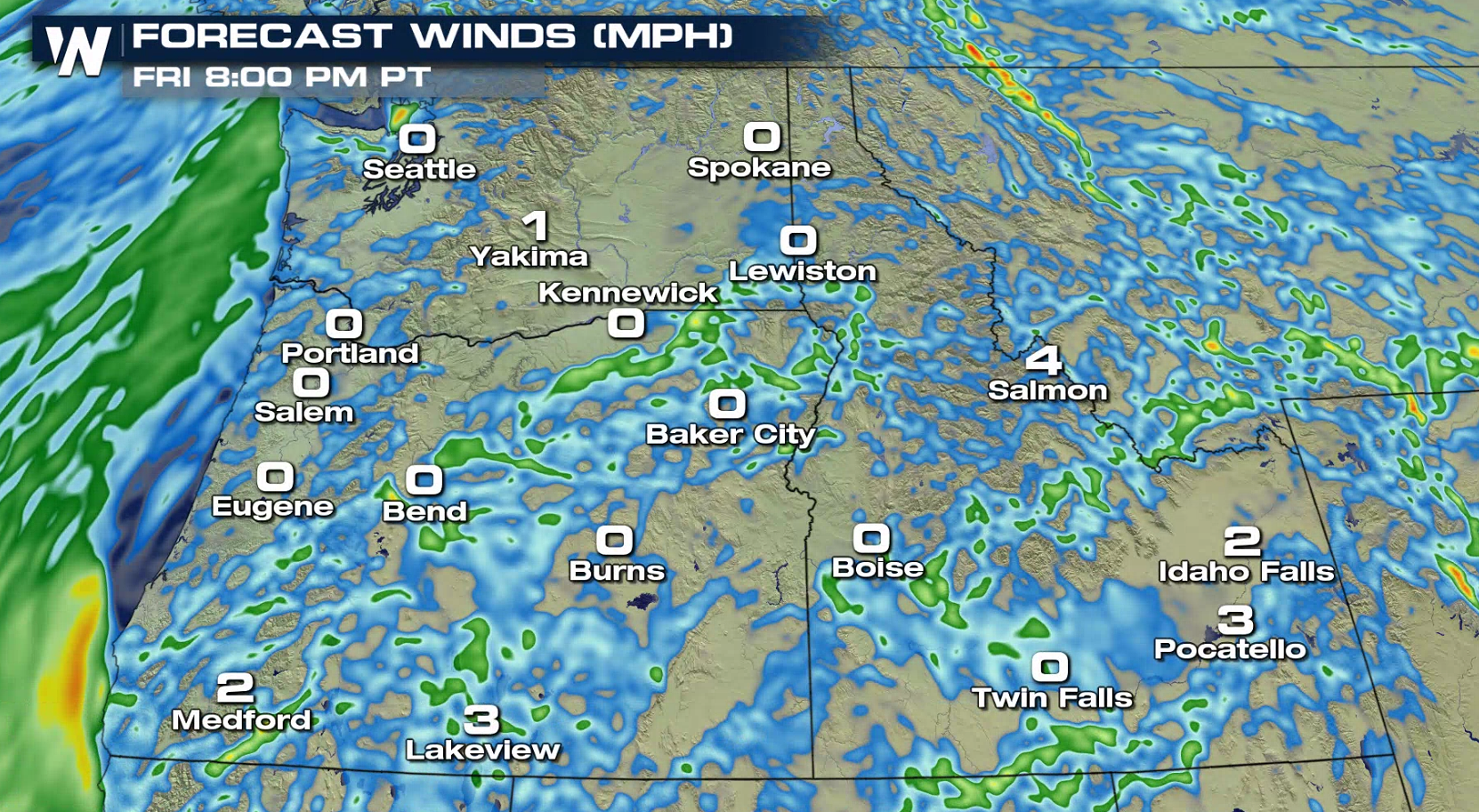 Calm winds set-up across the region earlier this morning and the wind forecast keeps winds light through the afternoon.
Forecast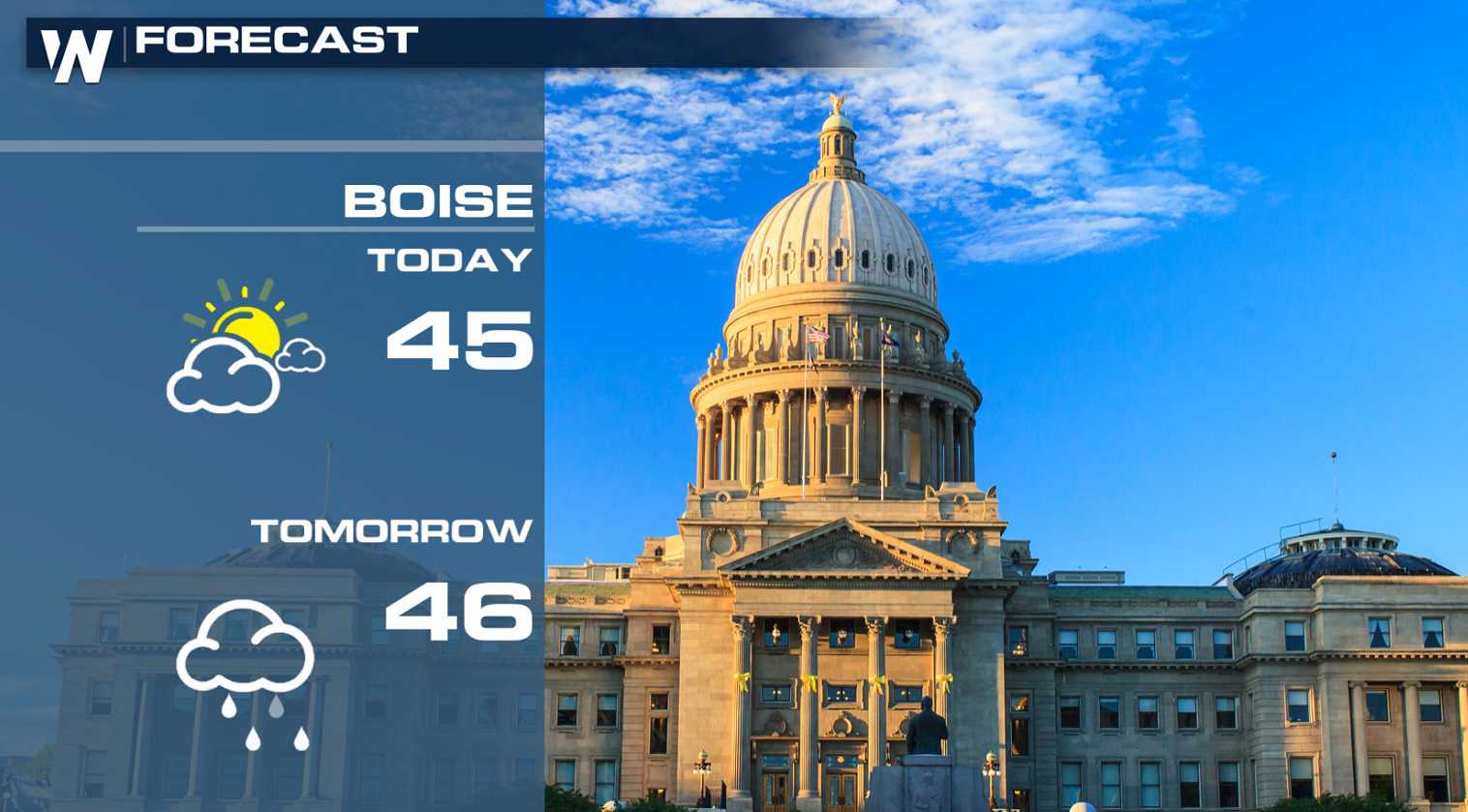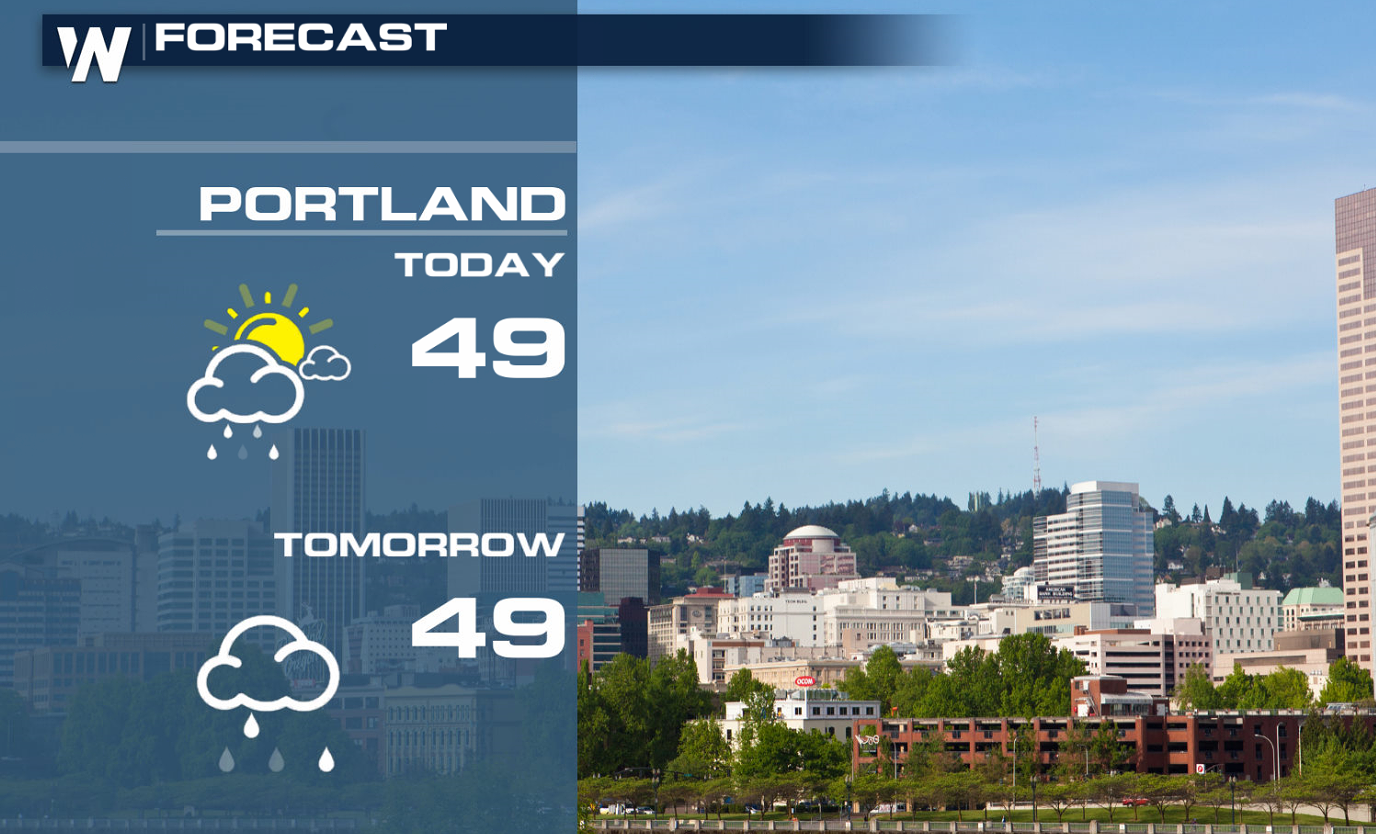 With rain on the way for Saturday, along with some wind, air quality should improve this weekend. Keep checking with WeatherNation for the latest updates.