Another arctic surge is currently pushing into the High Plains today yielding another round of dangerous wind chill readings by early tomorrow morning. Places like Fargo, ND will feel more like 20°-30° below 0 as you step out the door Monday morning.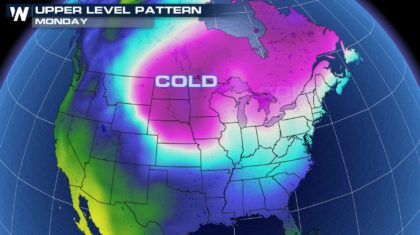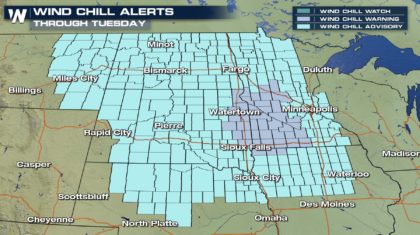 This same system will continue a good track south tonight putting down light-moderate accum of snow all across the upper midwest tonight through Monday afternoon. This will also mean another light round of snow for places like Kansas City again early tomorrow morning.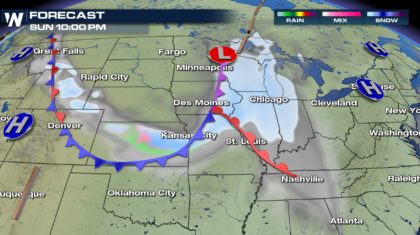 The front finally reaches the Red River Valley by Monday so we do not anticipate any widespread issues for Martin Luther King, JR day. In fact, temps will reach low 50's under partly sunny skies before an increase in cold cover and cold air advection starts to take over with aforementioned front by late Monday evening.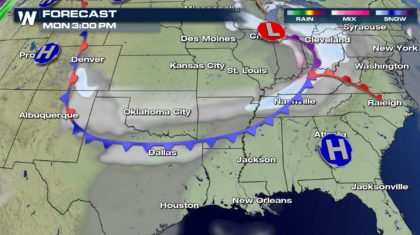 This is where the forecast gets tricky. Below the graphic shows a good fetch of warm, moist air coming in from Gulf of Mexico overnight Monday-Tuesday. This combined with an arctic surge out of the north will begin to mix up the atmosphere with a lot of variance in temps from surface to mid-levels. This means wintry mix (likely freezing rain mixed with sleet) by Tuesday morning's commute across southern Texas.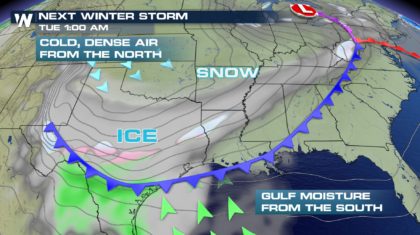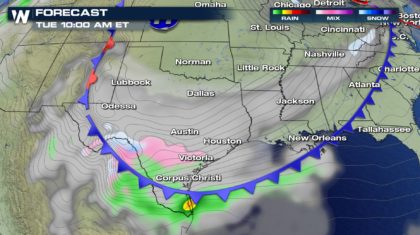 Freezing rain/sleet yielding ice accretion at the surface can be the most difficult component of our atmosphere to forecast so as this system draws closer, say by tomorrow afternoon which will be roughly 12 hours out, more confidence in this forecast will increase significantly. As of now, timing and impacts could change but, we want you to be aware of what is possible by Tuesday as even a small glaze of ice can cause widespread travel issues on those roads.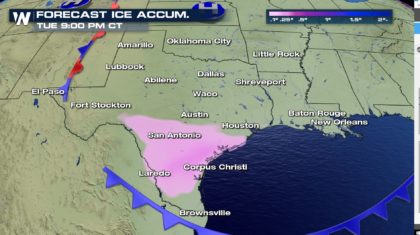 WeatherNation will be following this carefully to help prepare you for what you can expect back to work by Tuesday. Stay with us for the latest and remember, you can also find us on almost all streaming platforms (i.e Amazon Fire, Roku, Sling, etc) by simply downloading our app on your streaming device. Get to watching and stay weather prepared. Warm Regards, Meteorologist Merry Matthews