If you're a last-minute traveler or just heading back into the swing of things as we move this Monday, there are a few areas across the country that may bring some slower commutes and road-trips.
Monday Morning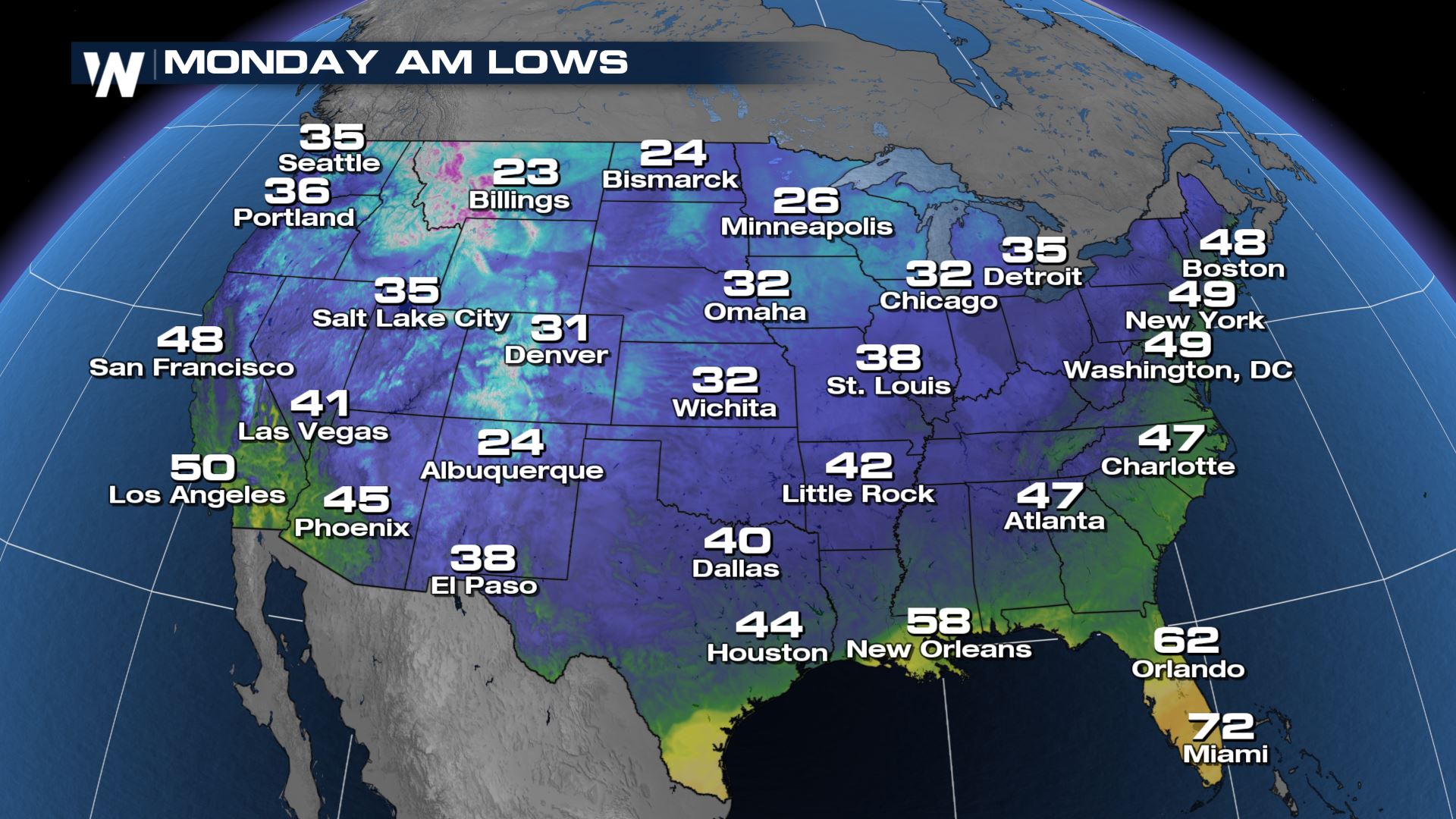 Monday morning, the western United States has the most active weather with snowfall coming down along a front. De-icing on planes may slow down your travel.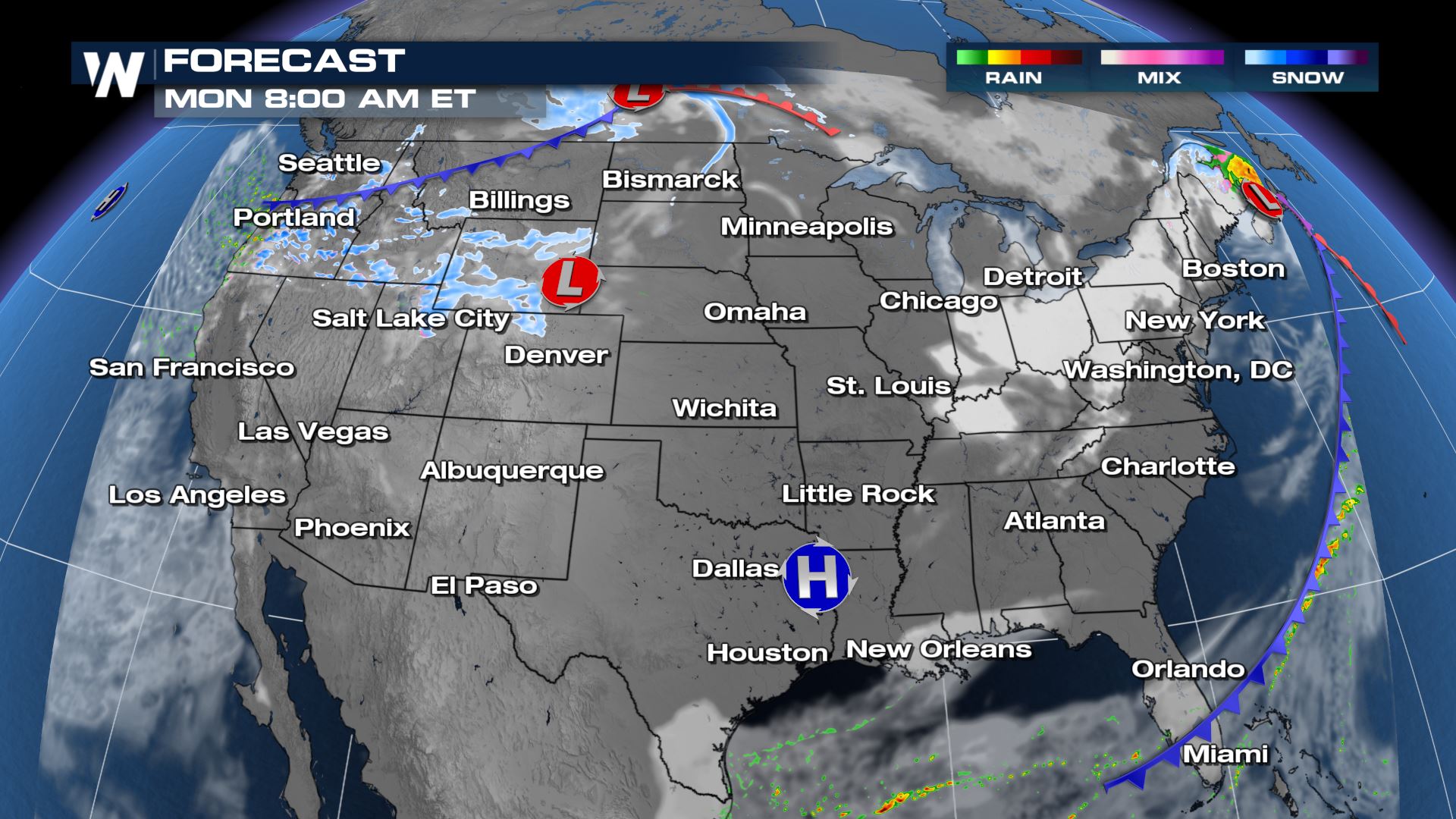 Monday Afternoon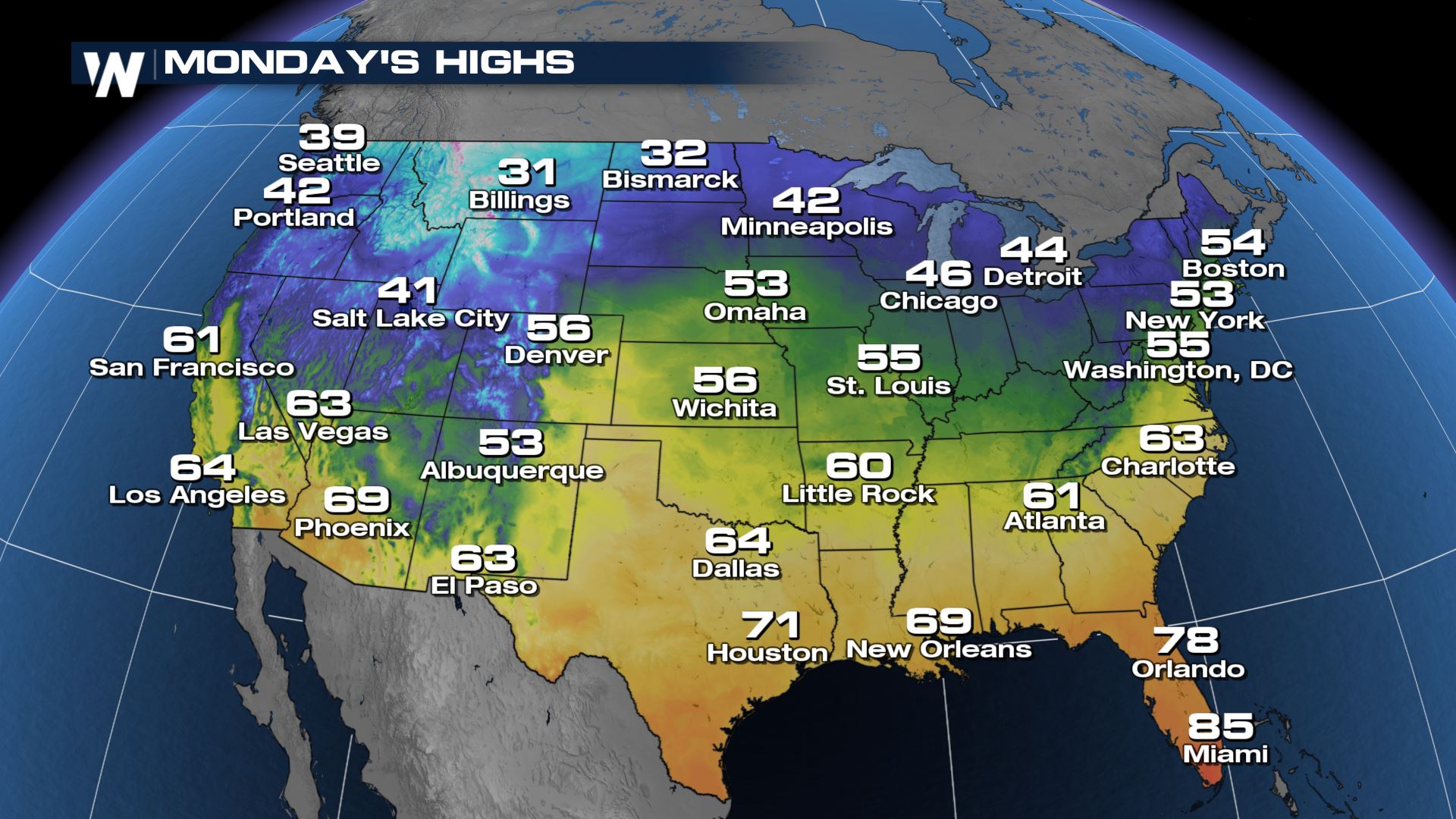 Travel will worsen for the states of Colorado and Utah by the evening as snow start to really push in. This in addition to very gusty winds along the front may make travel difficult for the northwestern portions of the United States.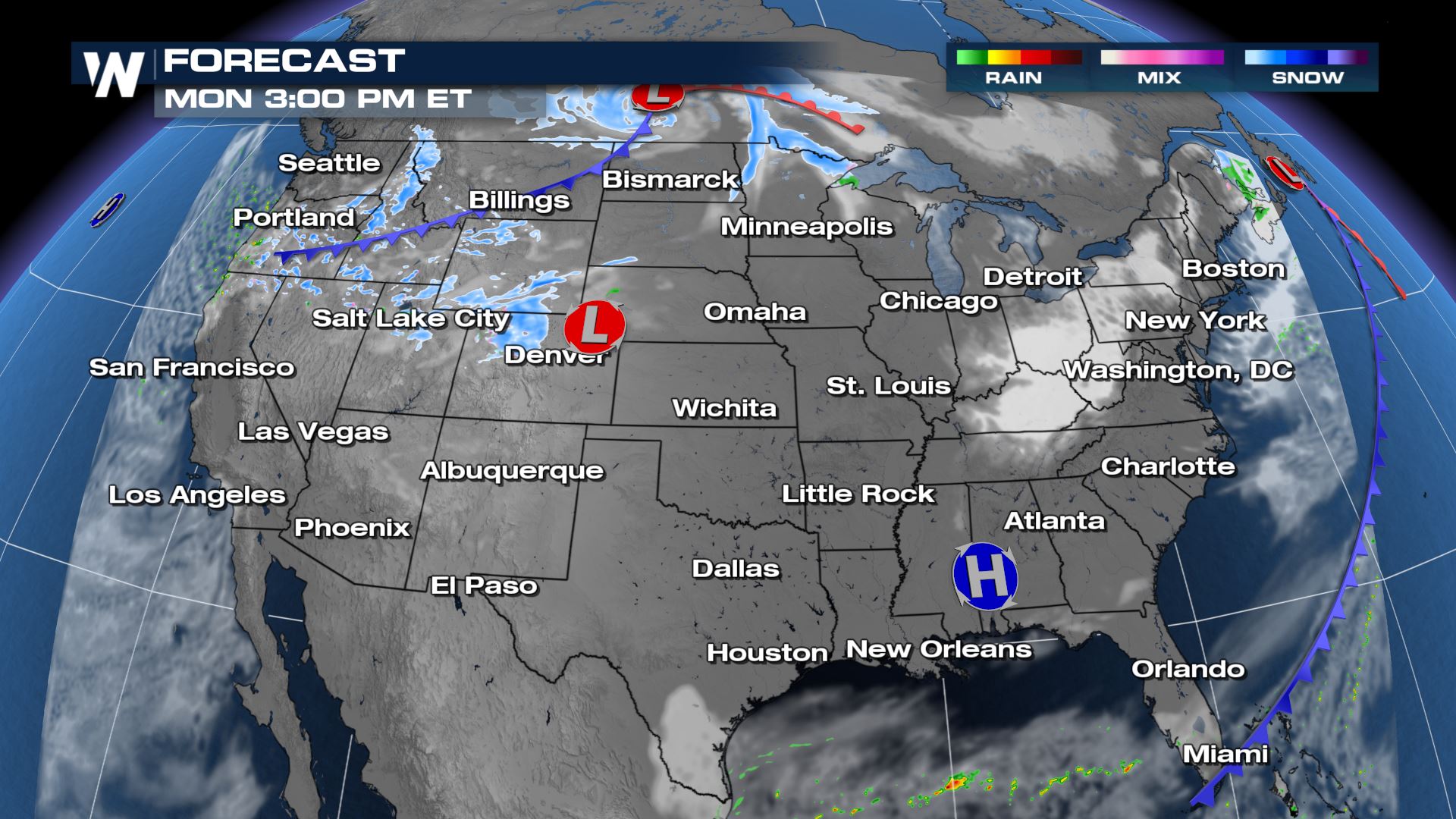 Airport Travel Forecasts
In the west we are also mostly dry with a few showers possible in the Pacific Northwest.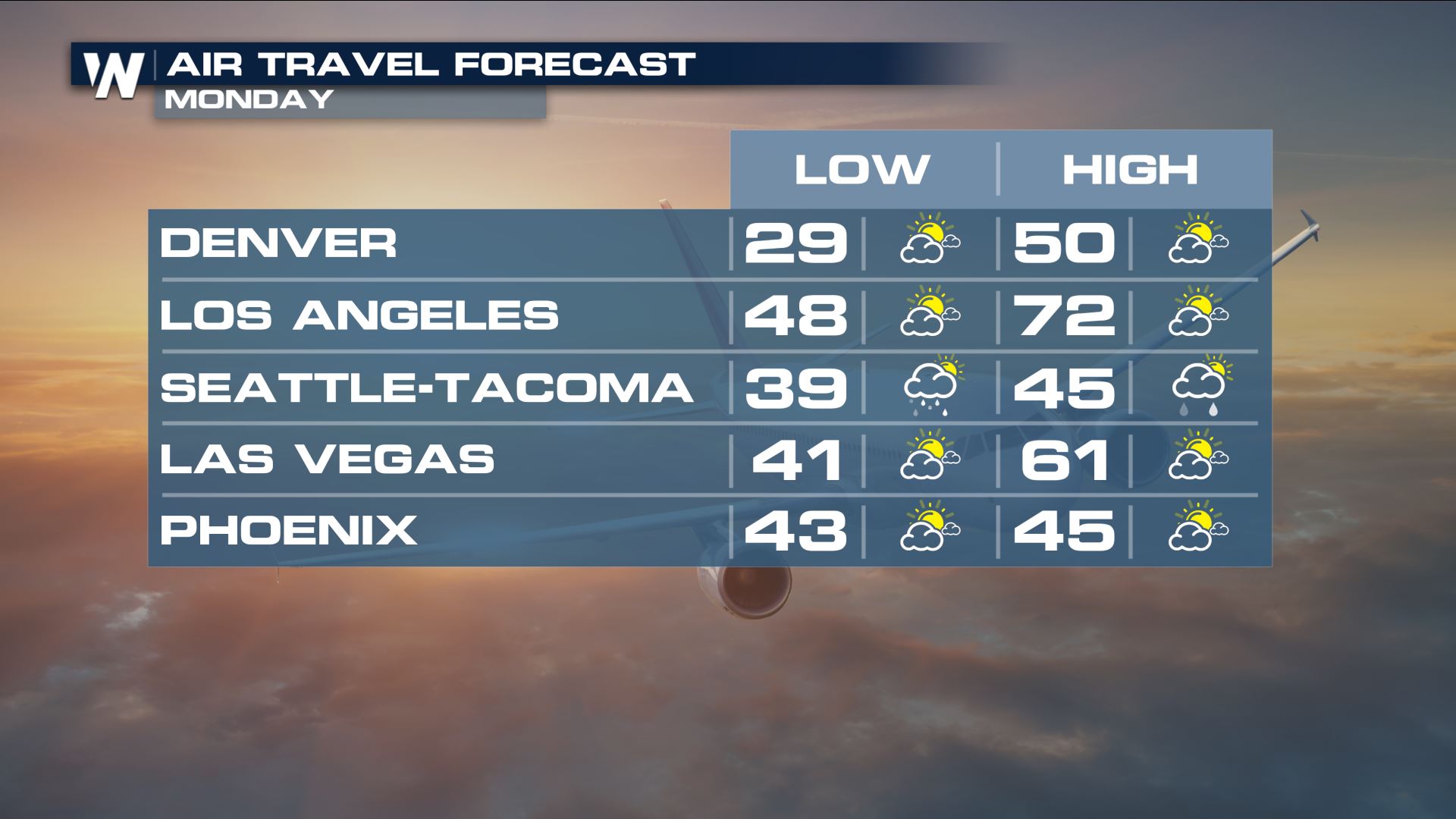 In the north, wet weather will impact Boston but we will be mainly dry elsewhere with no major deicing threats.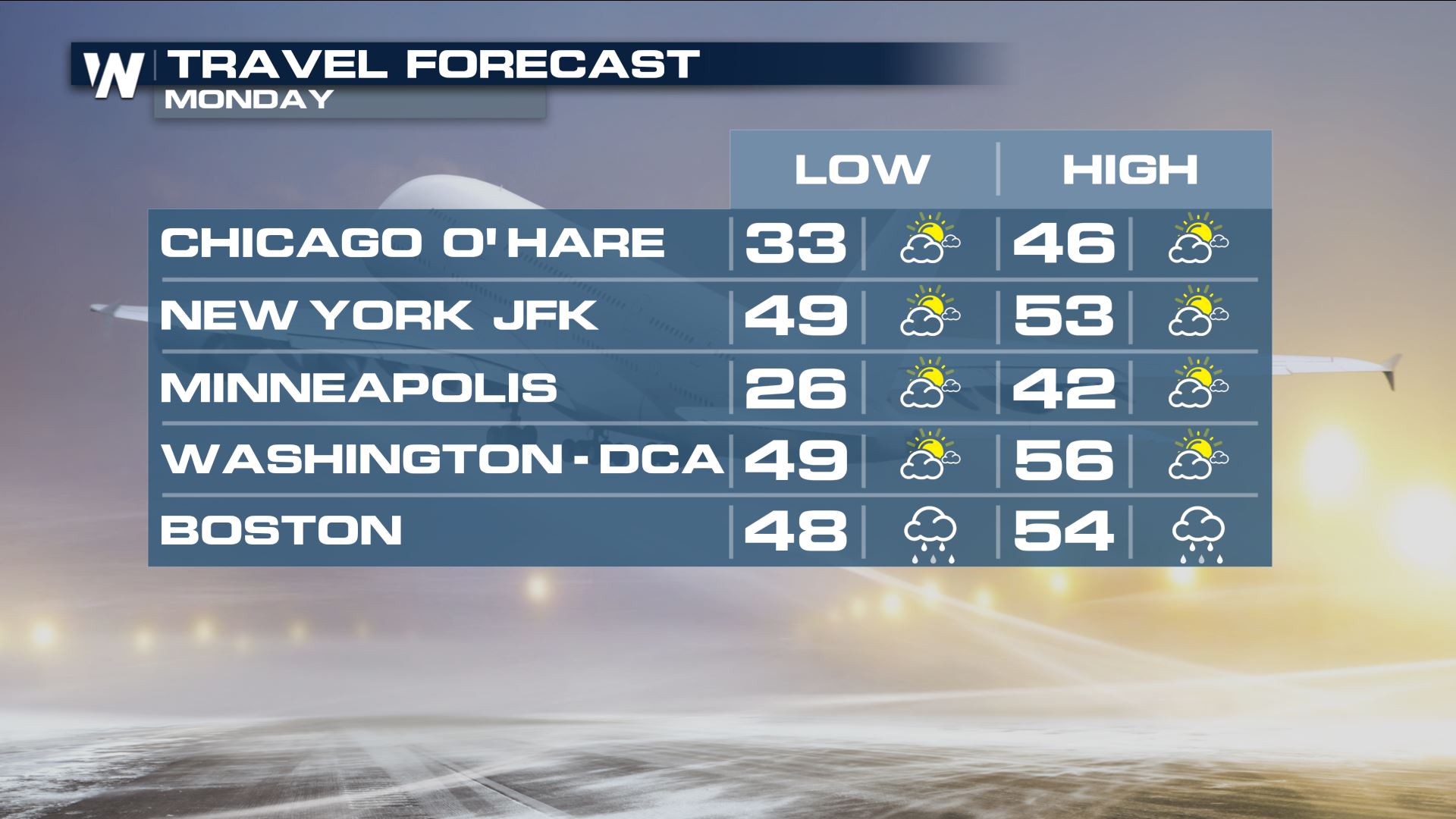 For the southeast, this is the calm before the storm. Travel will be much more favorable on Monday as opposed to Tuesday with a severe weather threat across the country.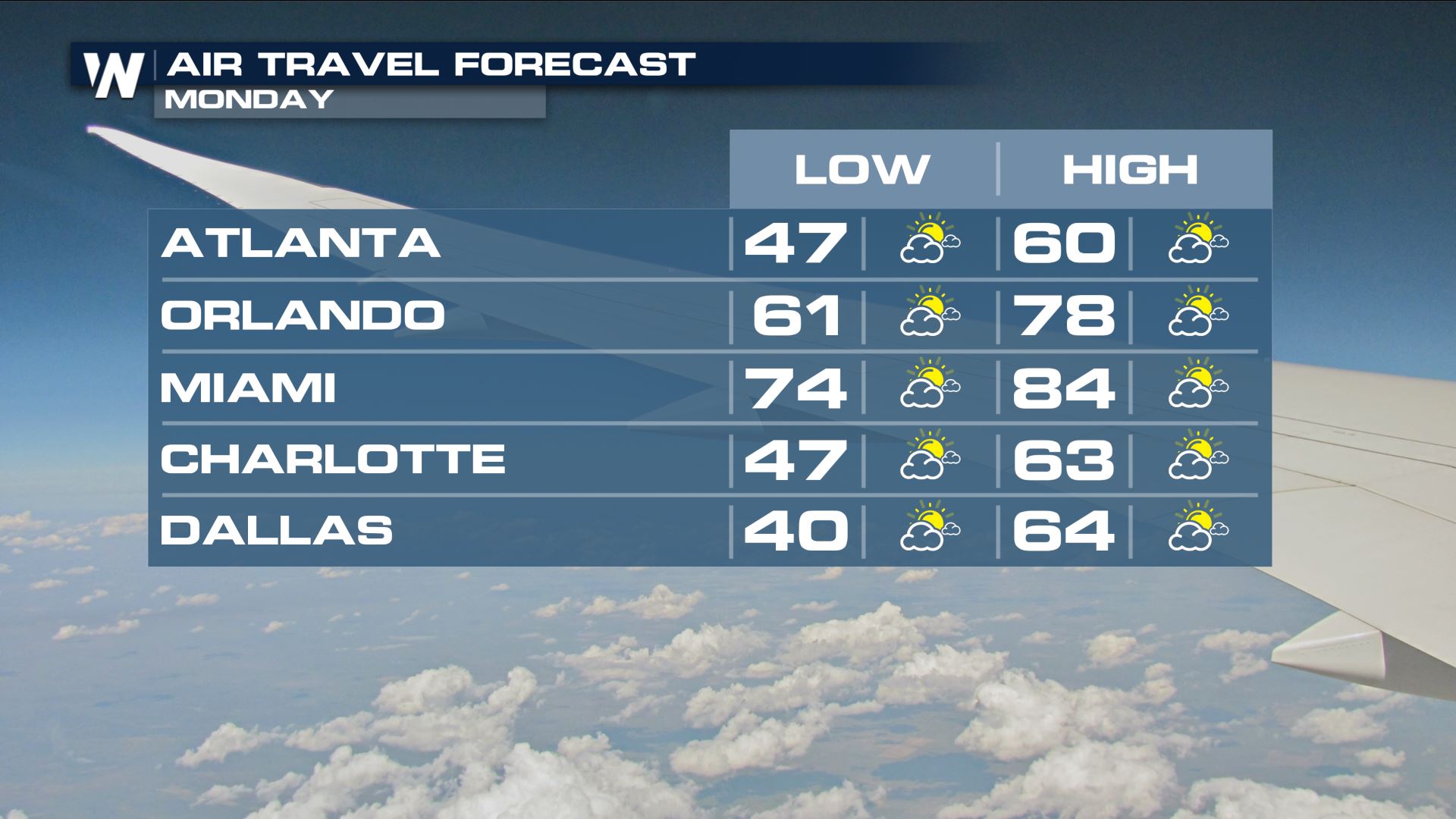 For more on your local forecast, join WeatherNation for your top weather headlines and regional forecasts, always streaming 24/7.