As a center of low pressure continues to strengthen and develop in the regional Southwest, we are looking at the possibility of strong storms on the southern side of this system. There is a marginal risk for strong and severe storms Saturday afternoon and into the overnight hours on Sunday morning in east Texas, Louisiana, Arkansas and far east Oklahoma.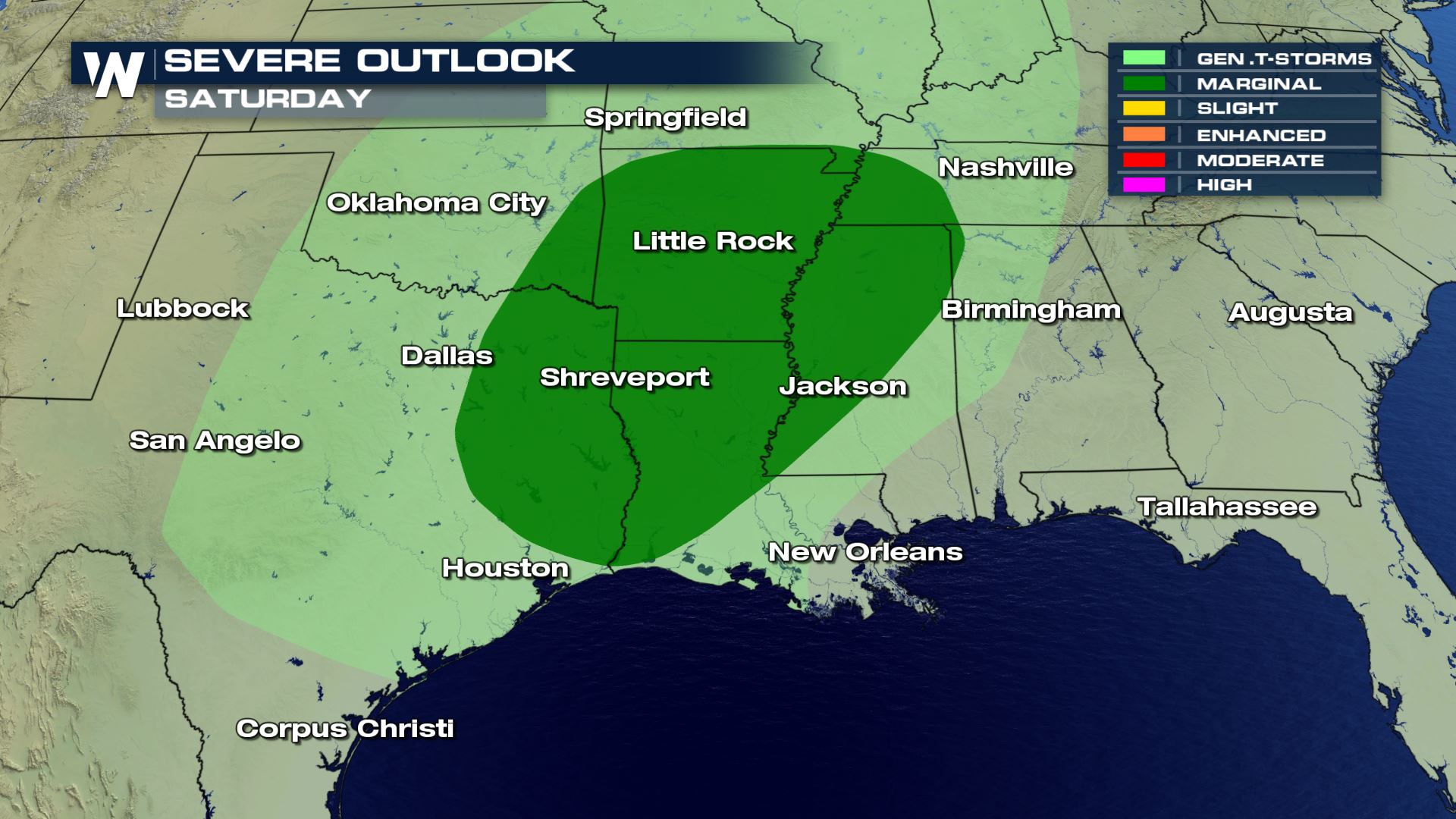 There is a lot of spin and energy associated with this system. There is the likelihood of strong to damaging winds with hail along the cold front as it sweeps through the southern sections of the country. The rotation in the upper atmosphere also allows there to be a chance for isolated tornadoes.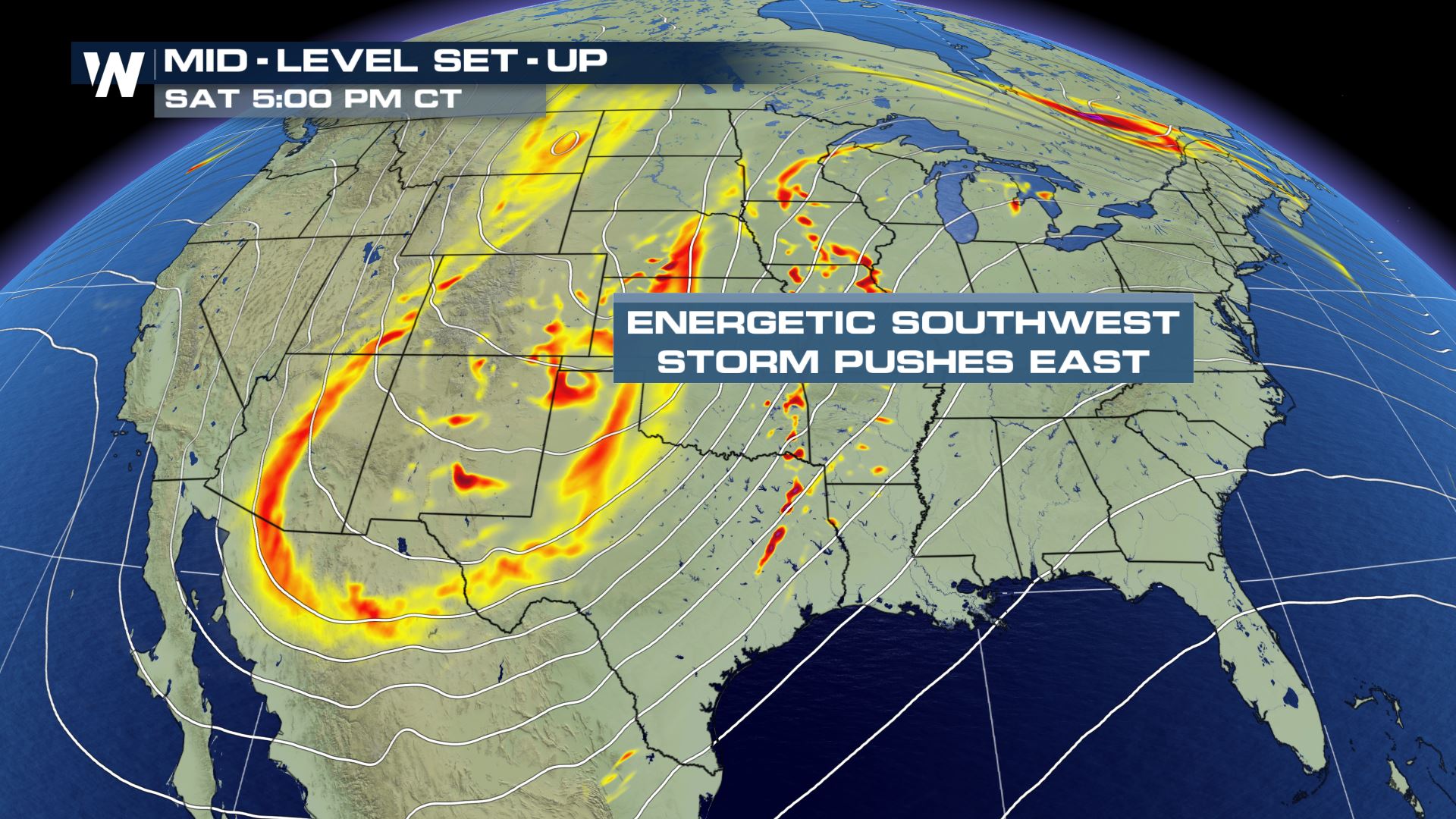 The storm system will start tapping into the moisture and southern flow off the Gulf of Mexico thus allowing for additional widespread precipitation. The warm air advection ahead of the colder air will allow a sharp temperature gradient to develop across the area as well.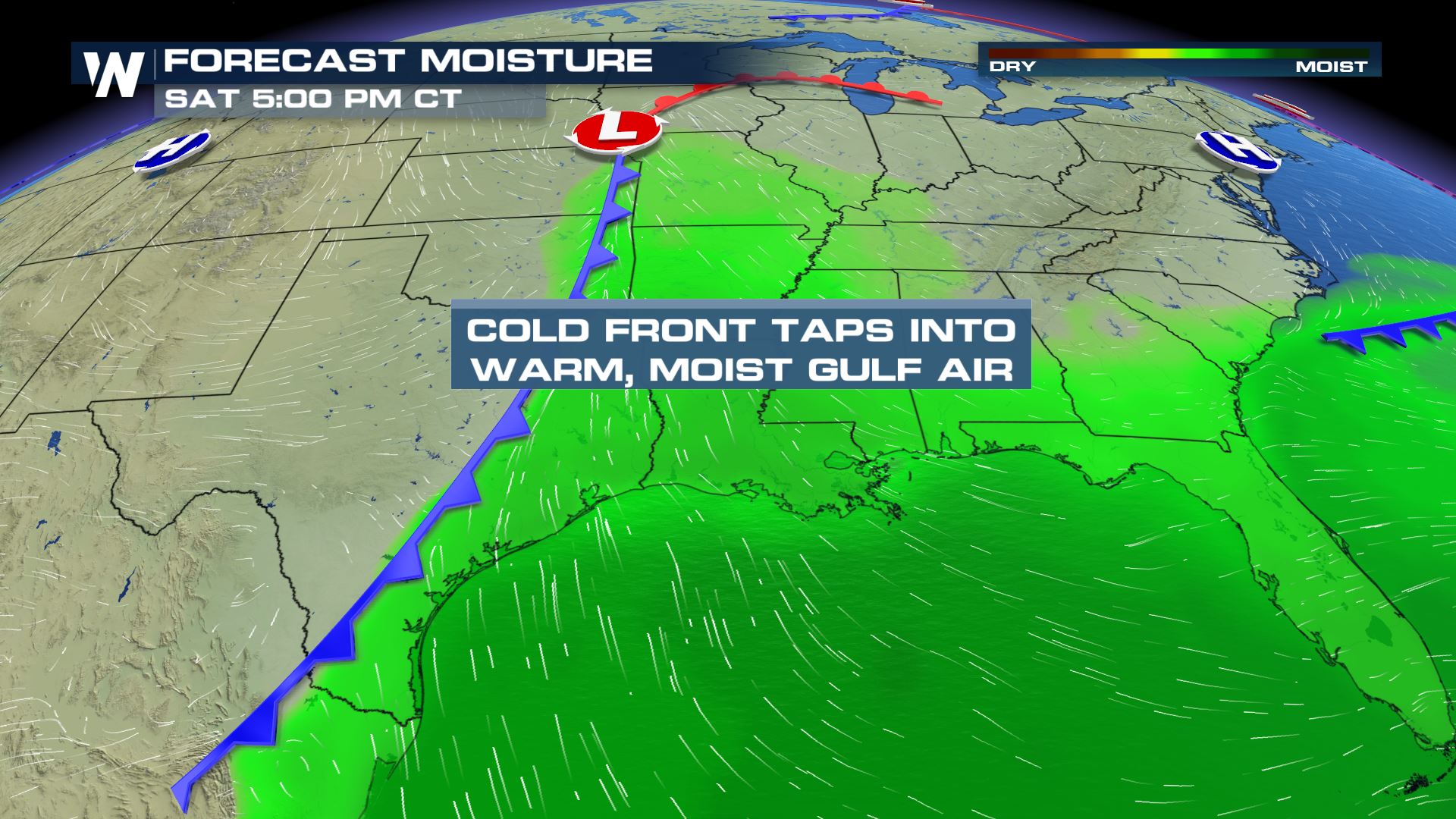 There could be rain totals between 1" and 3" by the time the system begins and ends and localized ponding and minimal flooding can't be ruled out.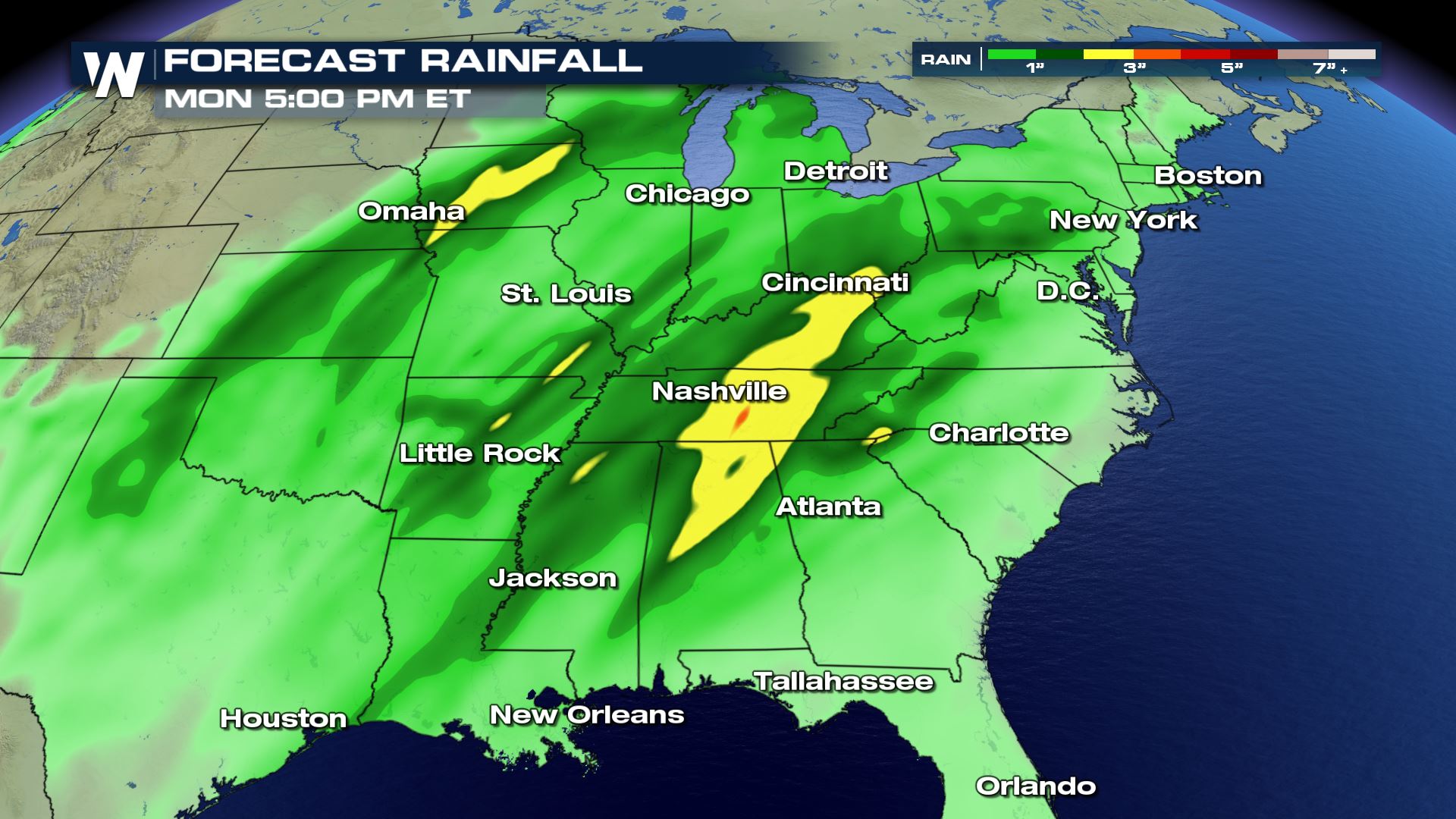 Timing for this system: rain showers begin across west Texas and west Oklahoma by Saturday morning and move west to east across the southern plains. Saturday night the cold front will be approaching the Mississippi River Valley where there is the threat for damaging wind and severe storms.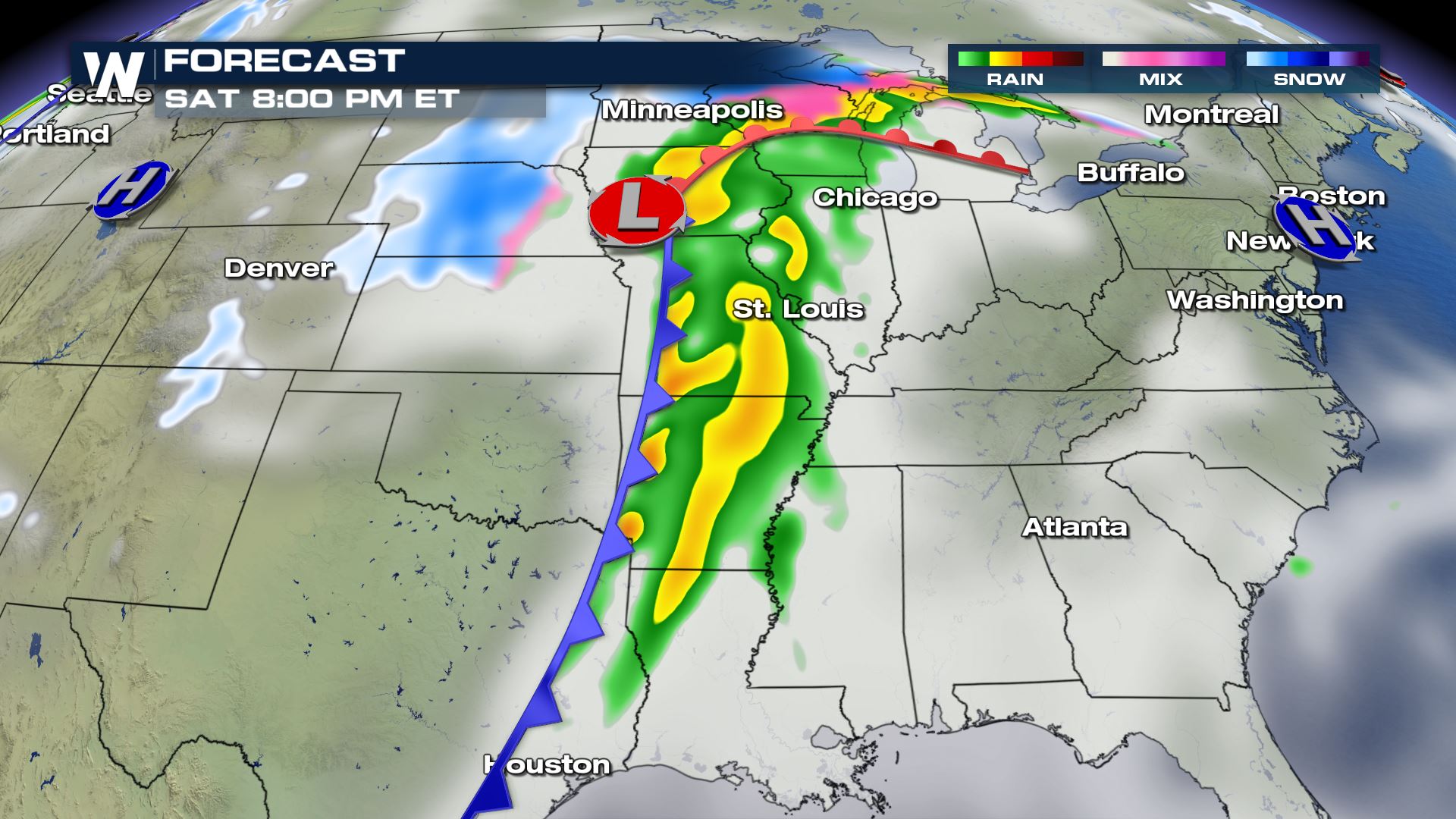 Sunday, the rain becomes more widespread and more of the southeast begins to see rain and gusty wind. It won't be until the end of the weekend and into Monday when the front pushes off the east coast and improving conditions begin to return for the southeast.