A strong trough of low pressure has been moving through the Northwest to start this week, bringing areas of rain and snow. More precipitation is ahead through early Wednesday. A few inches already accumulated Monday in Montana.
Precipitation is needed in the region, especially east of the Cascades which have seen record breaking dry conditions through the month of March. There are only a handful of locations across all of the Northwest and Northern Rockies that have recorded average or above average precipitation over the last 30 days. This next storm system likely won't bring much relief to the lower elevations, but mountainous areas could receive some significant precipitation.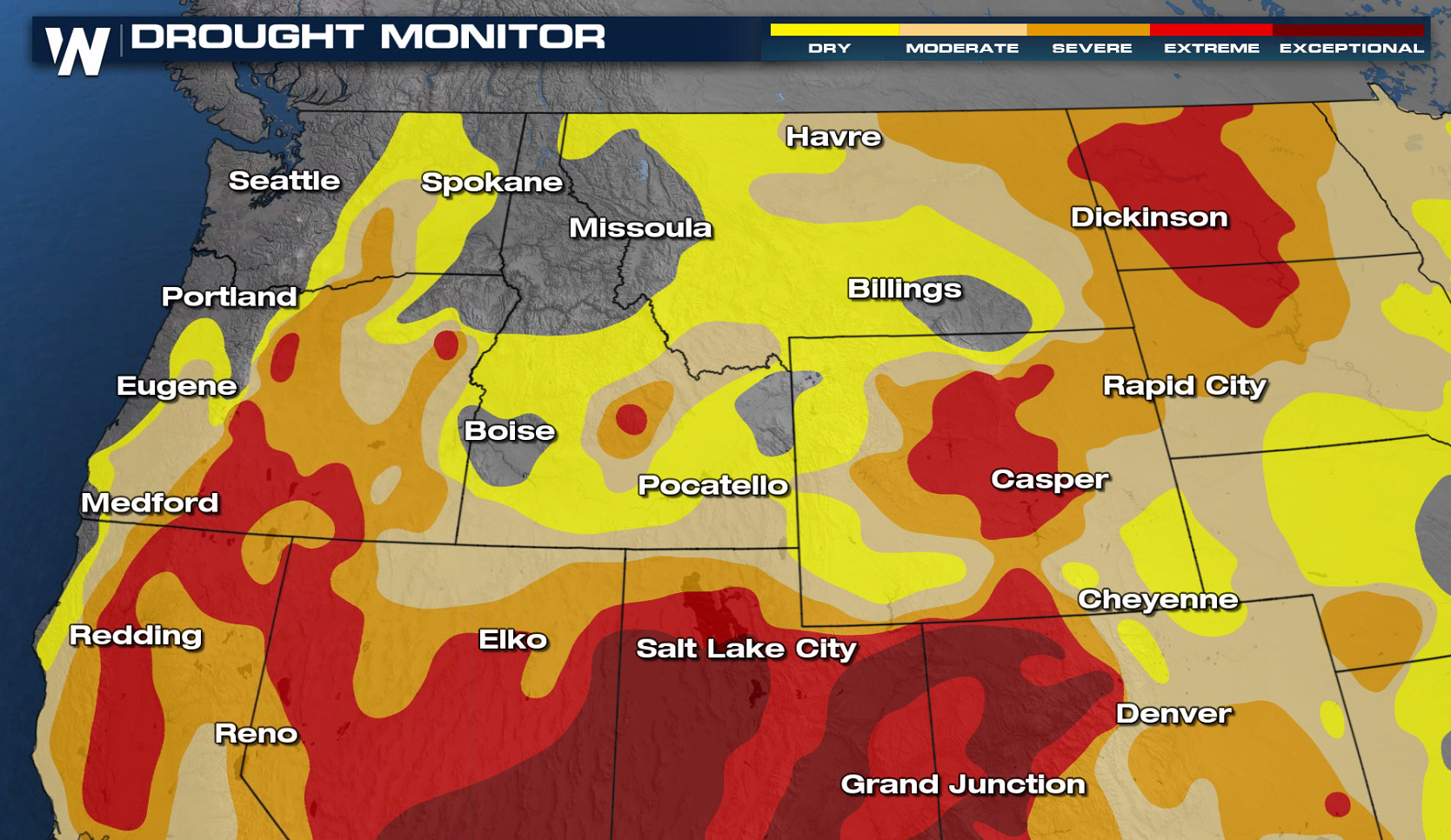 Forecast
Winter Weather Advisories have been issued by local National Weather Service offices in the northern Rockies region.  For the Black Hills area of South Dakota and Wyoming, a Winter Storm Warning has been posted.  Over 6 inches of snow will be possible in this area. Accumulations of up to 10"+ are possible in the Tetons.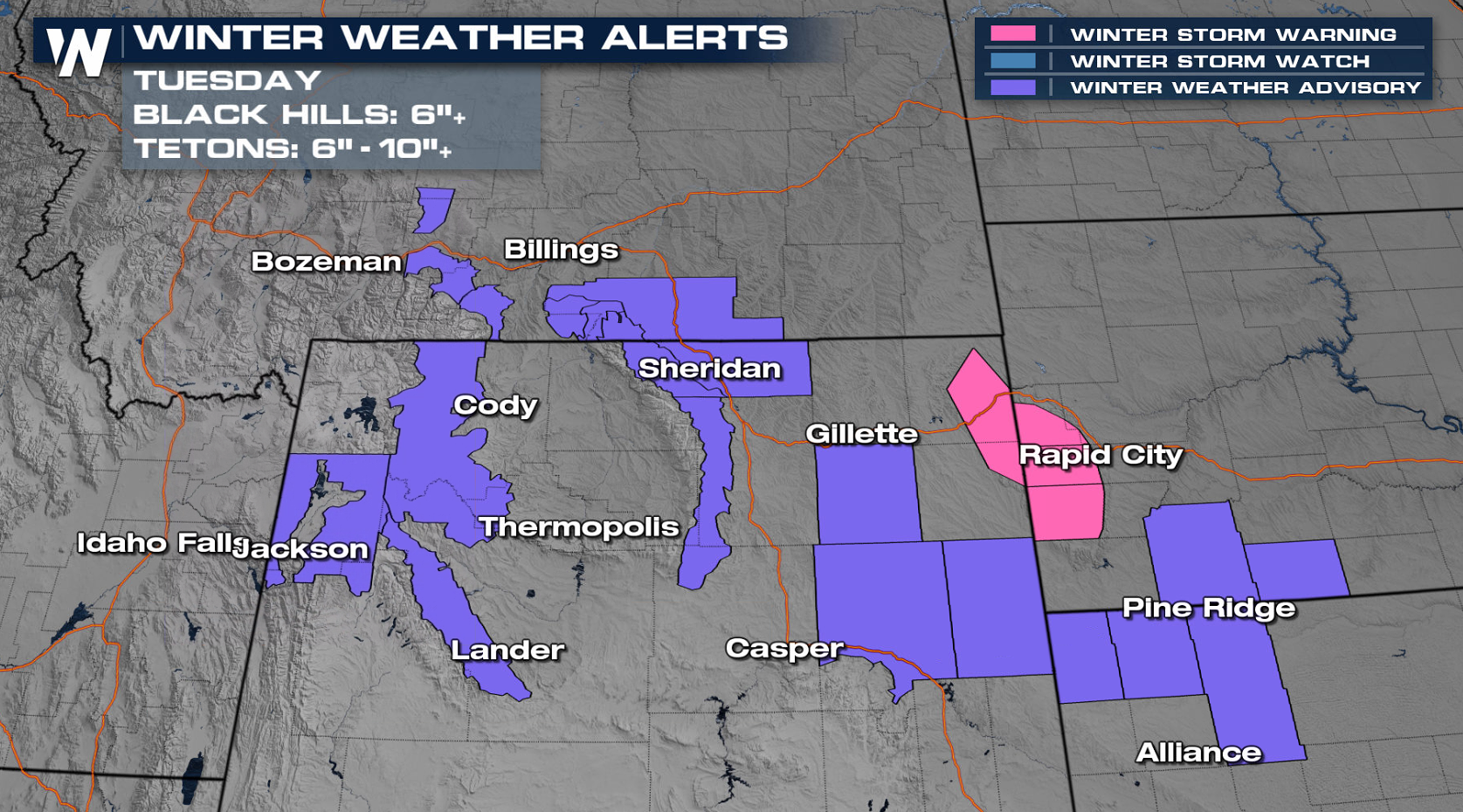 Snapshots from our in-house forecast model have been posted below to help visualize the timing and location of precipitation as this storm system moves onshore. Timing and precipitation amounts could still change in the days ahead so be sure to check back for updates.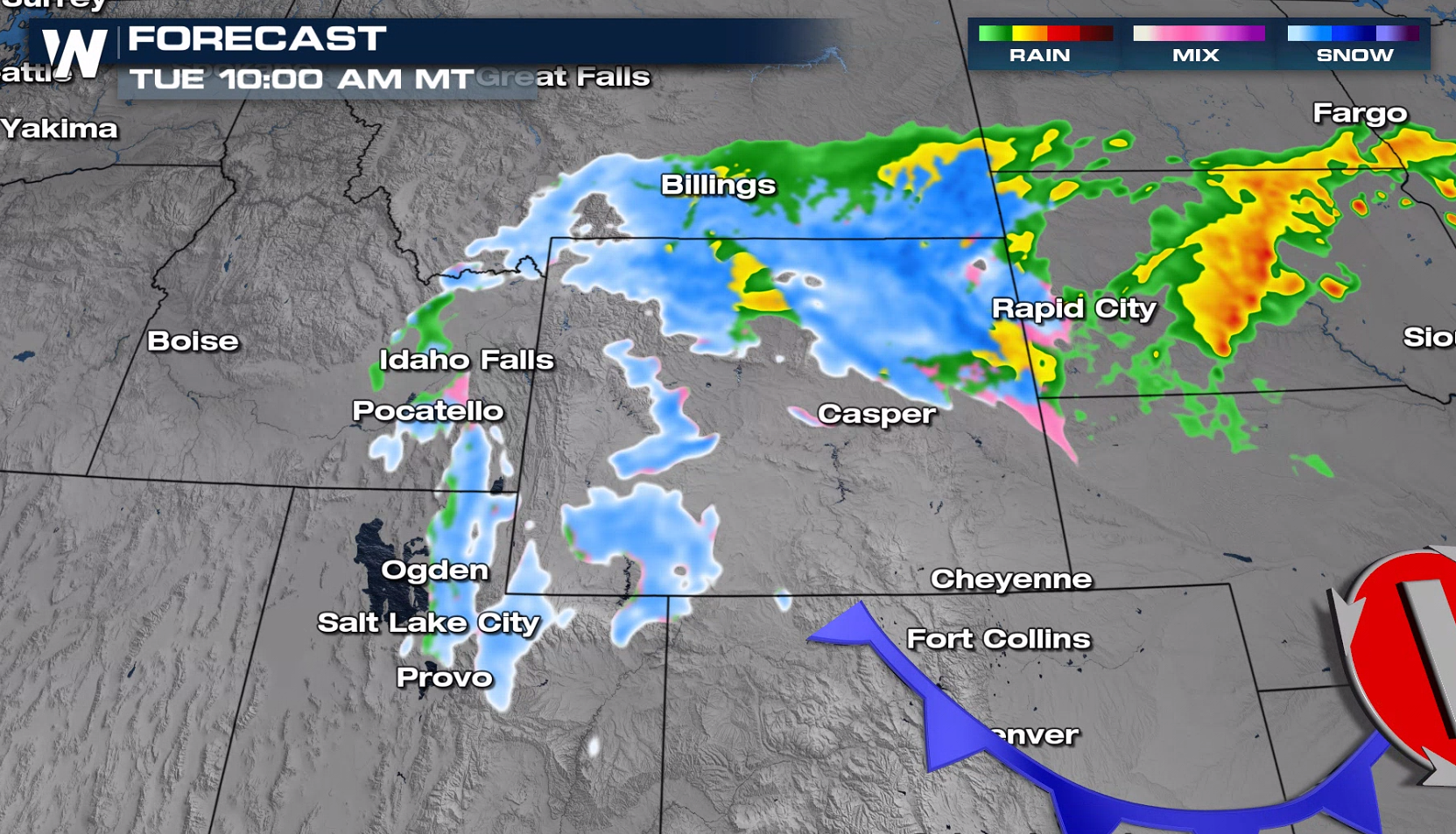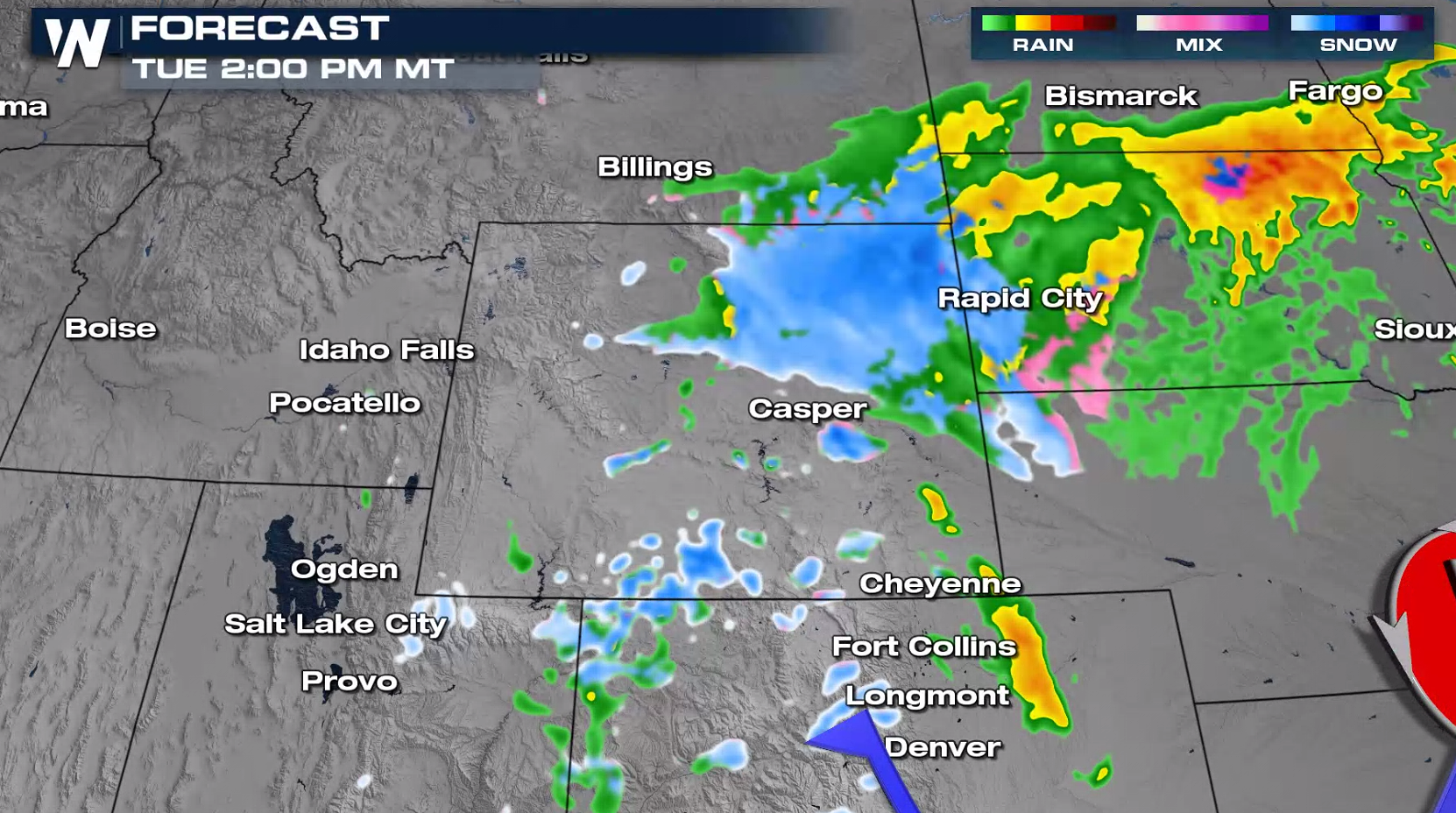 The low pressure center is slowly moving through the intermountain Northwest, bringing scattered rain and snow. Heavy snow is possible across the Bitterroot Range throughout the day Monday.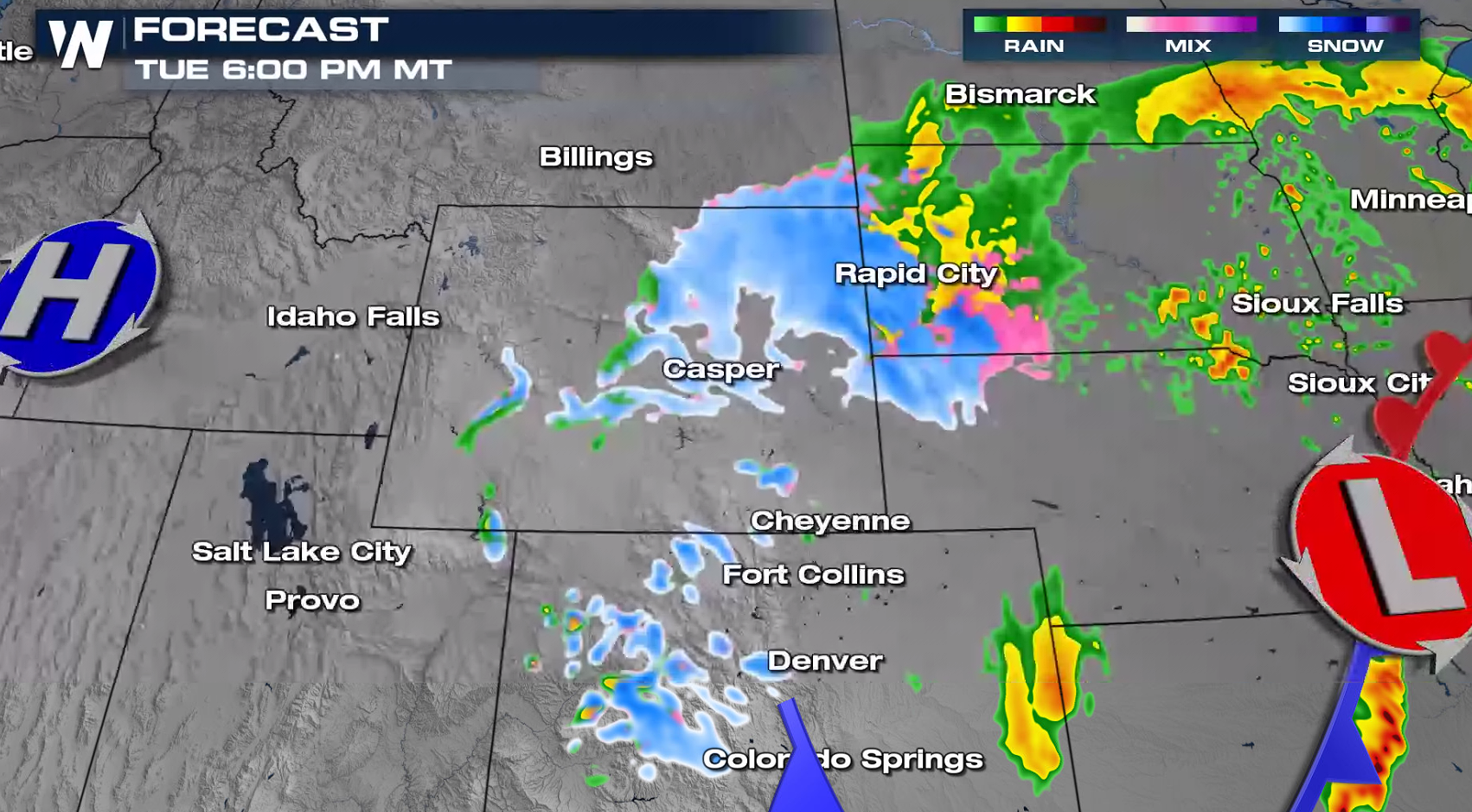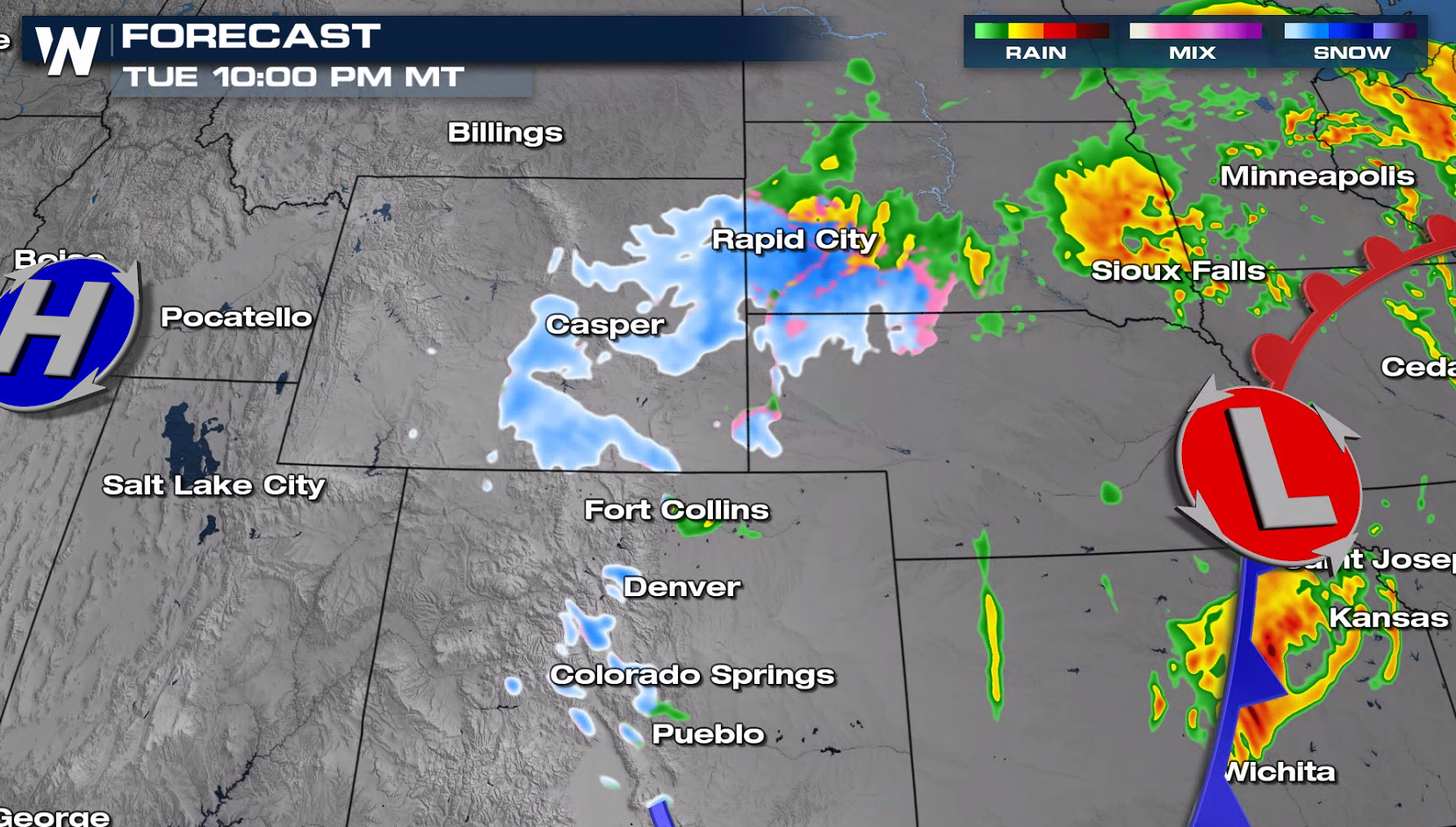 The snow begins to move east through South Dakota, Wyoming and even a bit of Colorado through Tuesday - Wednesday.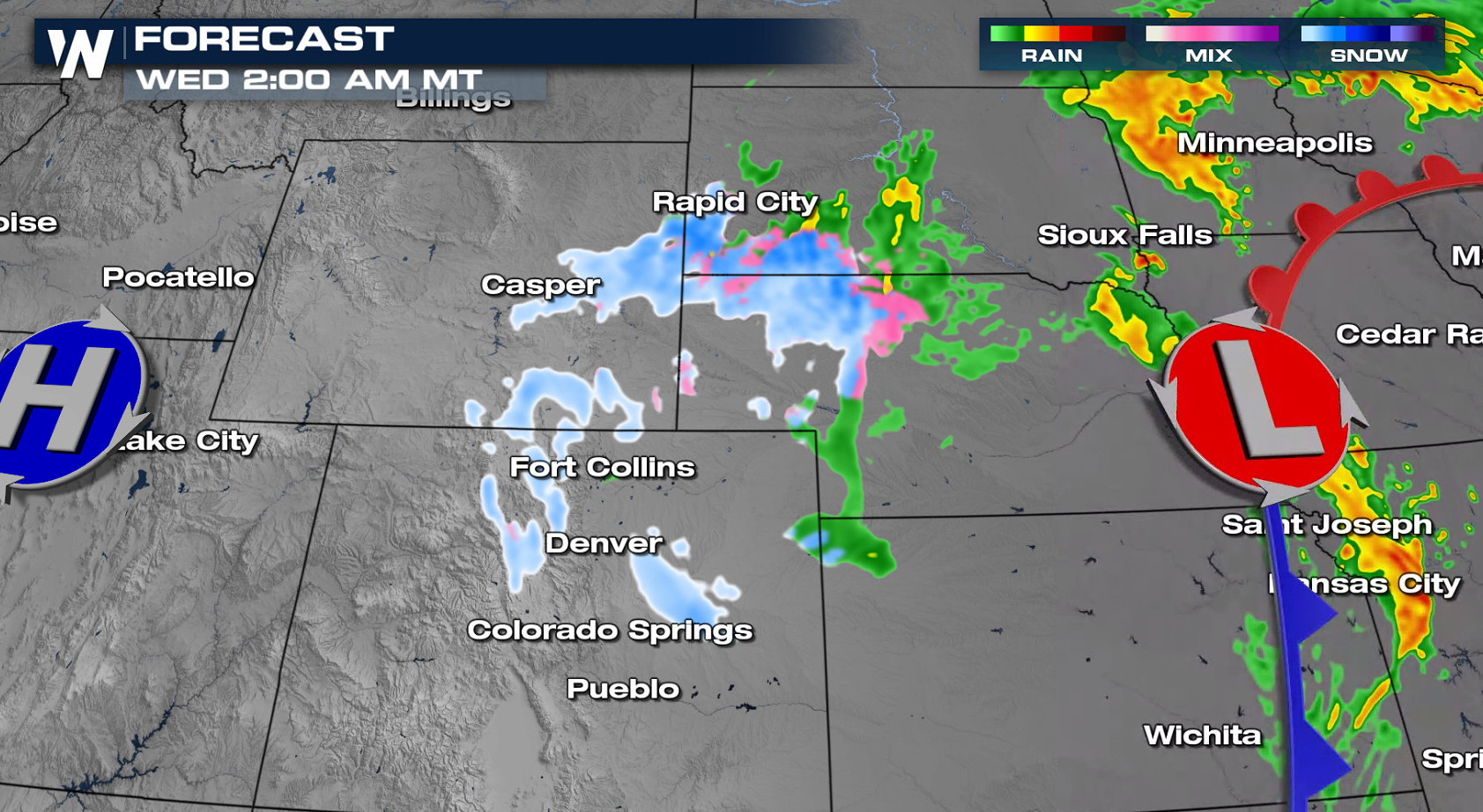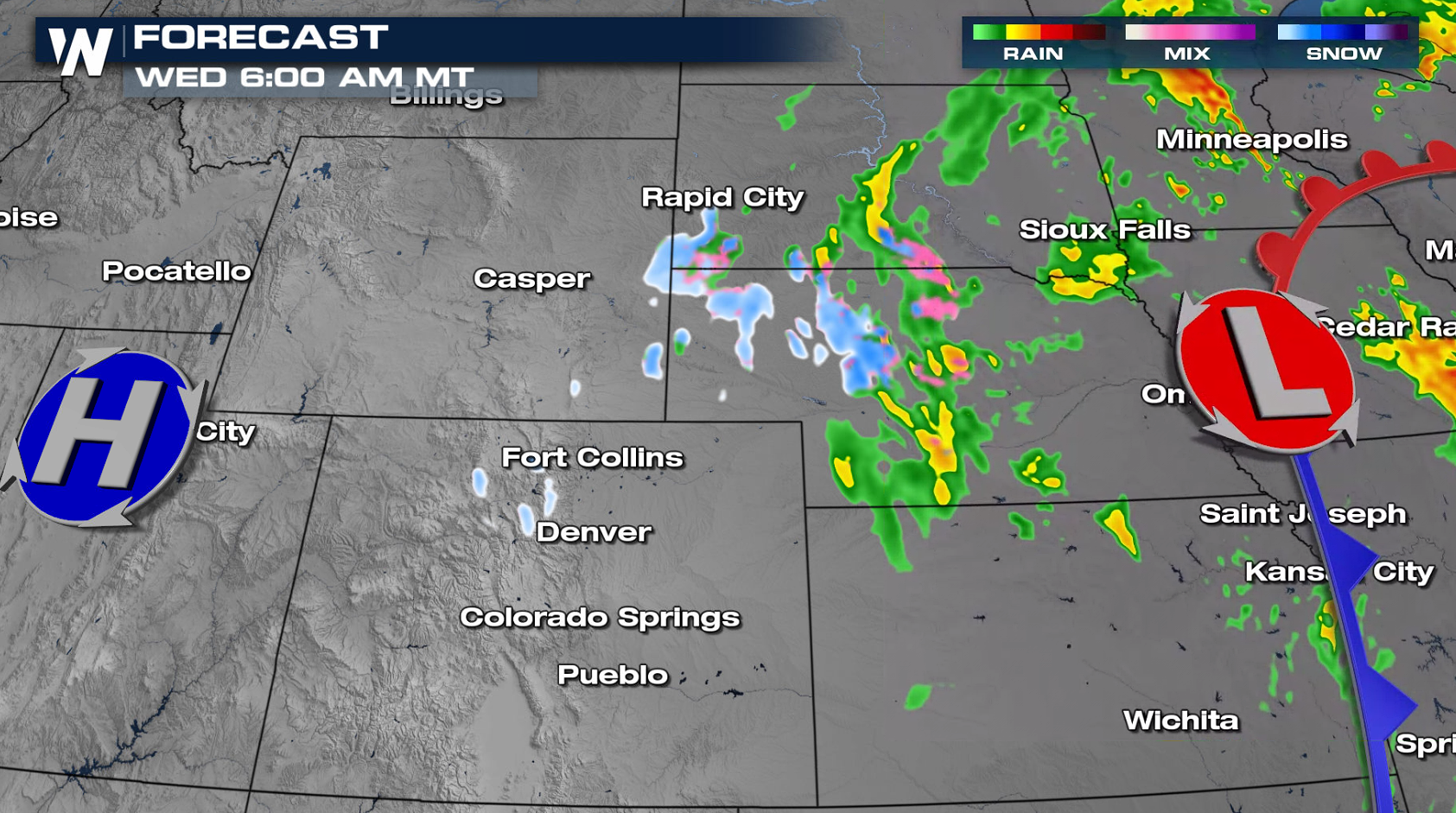 As the upper-level low continues to progress eastward into Tuesday, rain and snow will develop across Eastern Montana, Wyoming and into the Black Hills. The system will shift into the Upper Midwest Wednesday and bring an end to the precipitation across the Northwest.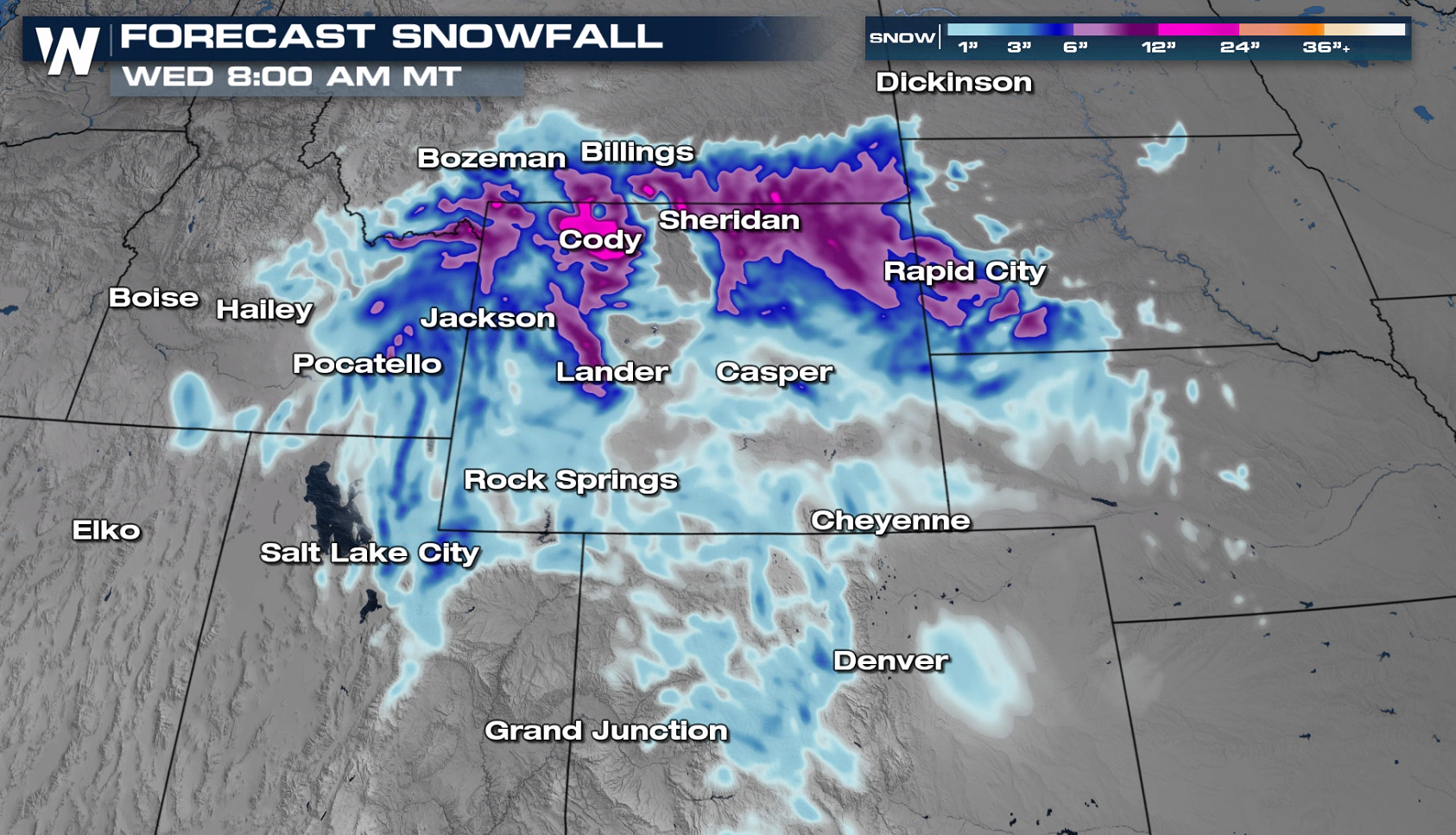 Rain and snow totals will still change in the day leading up to the event, but potential for heavy snow exists across the Northern Rockies, with pockets of heavy rain into the Northern Plains.