Not only is the northern United States receiving accumulative snowfall from Canada (
see more on these Alberta Clippers
), it will also be seeing the potential for record cold temperatures by the end of the week as Canadian Arctic air makes its way back into the northern U.S. In the upper levels of the atmosphere, the jet stream will bring active weather across the northern United States. The jet will dive south, pulling very cold air along with providing lift for precipitation.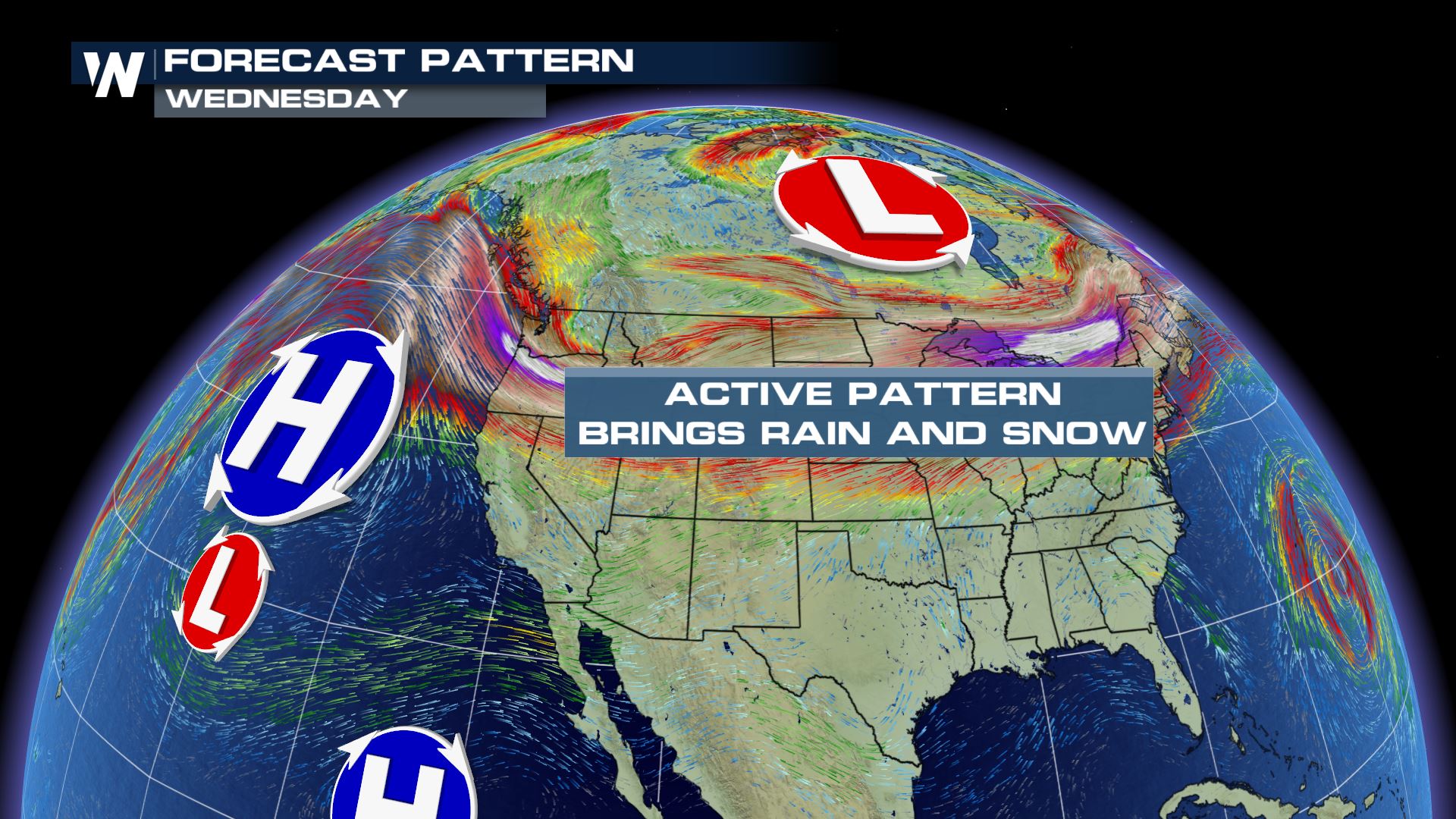 Down at the surface, Canadian Arctic air returns by the end of the week and into the weekend as the jet stream dips into the northern United States.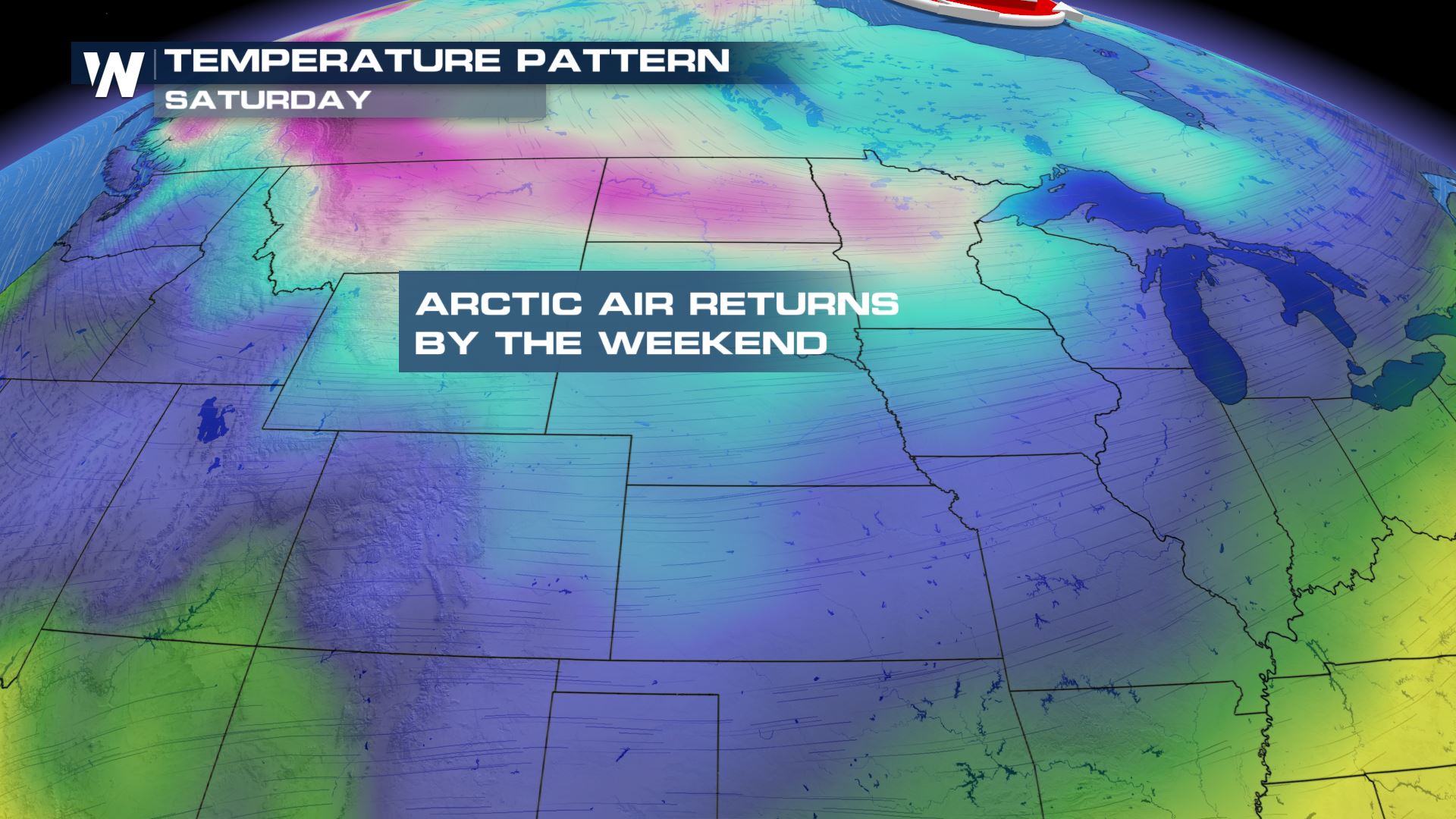 As this cold blast of air makes its way southward, parts of the northern U.S. will likely to see record low temperatures. Each blue dot on the maps below represent a city that could feel record cold temperatures from Thursday morning through Monday morning.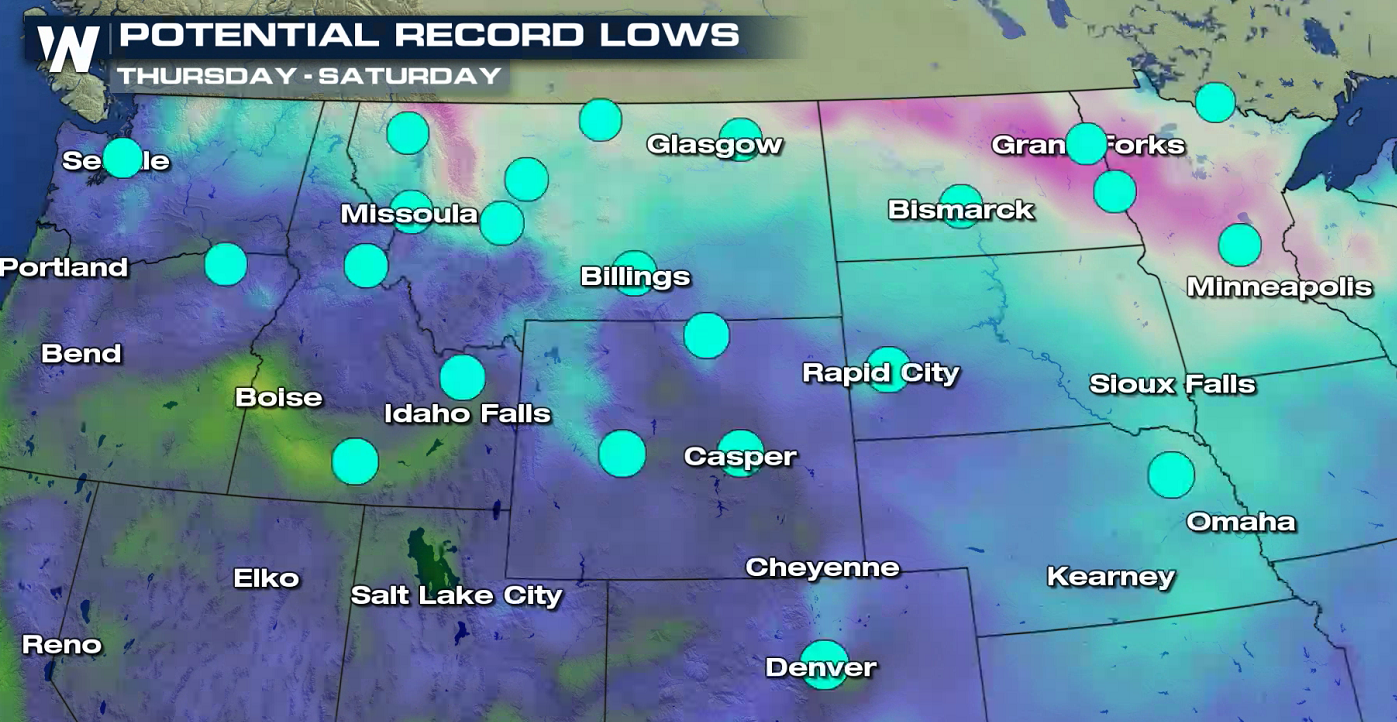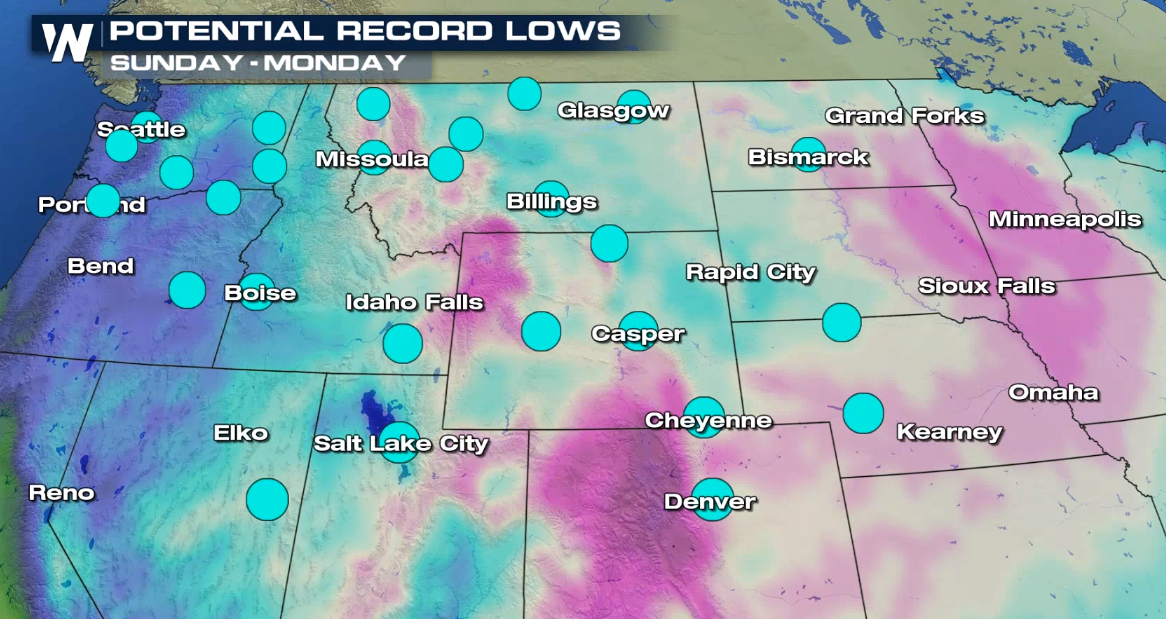 The coldest air will pool into parts of Montana, North Dakota and Wyoming. Some spots in northern Montana, including Havre and Great Falls, could see low temperatures in the low single digits Friday morning!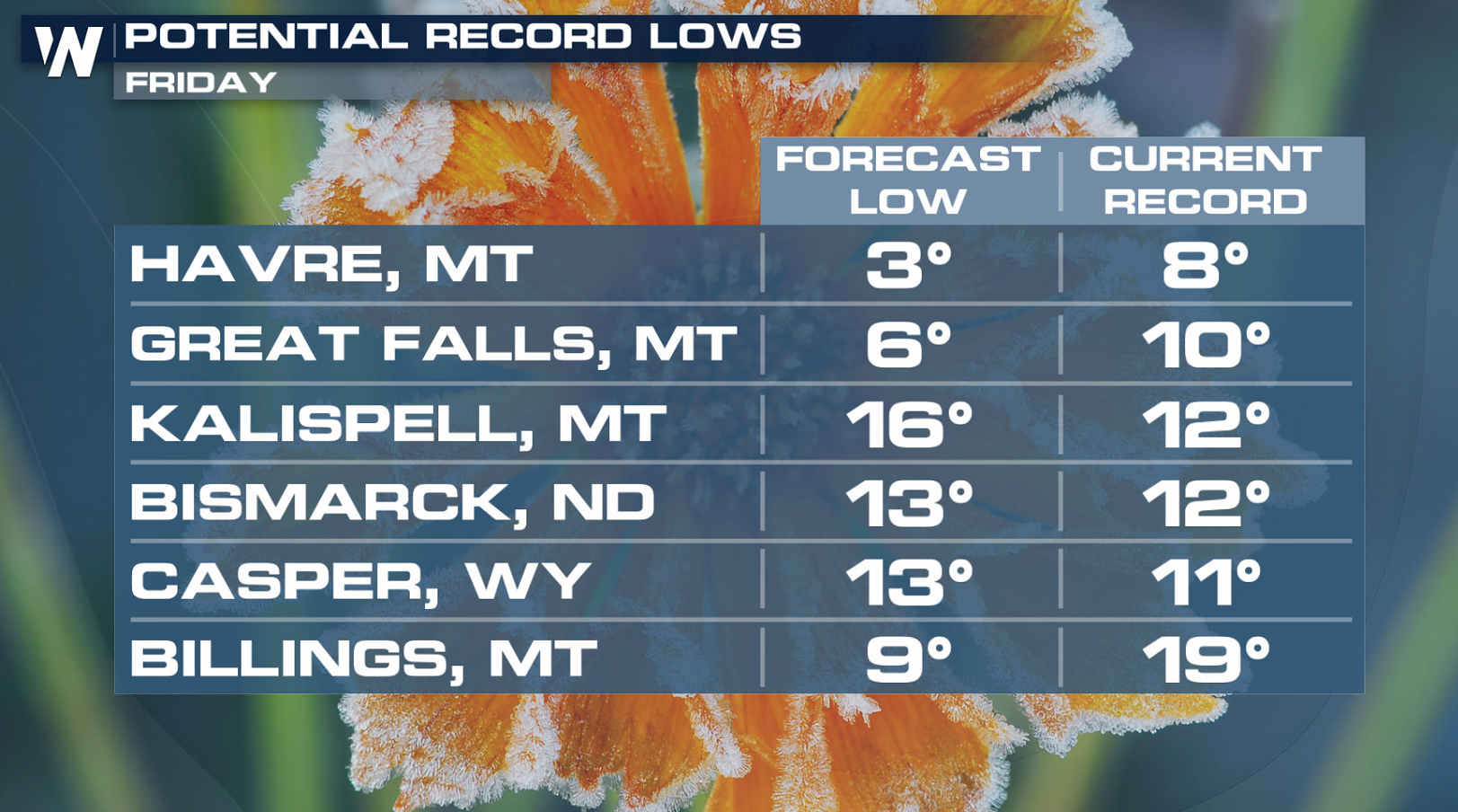 By Saturday, the cold air will slide into the central and southern plains. Potential record cold is possible as far south as Nebraska with lows in the low 20s. Temperatures in the Dakotas could be in the single digits for a second day in a row.
The cold air in place won't just affect morning temperatures. Afternoons will be very chilly, as well with some spots in Montana and Wyoming staying near or below freezing for several days.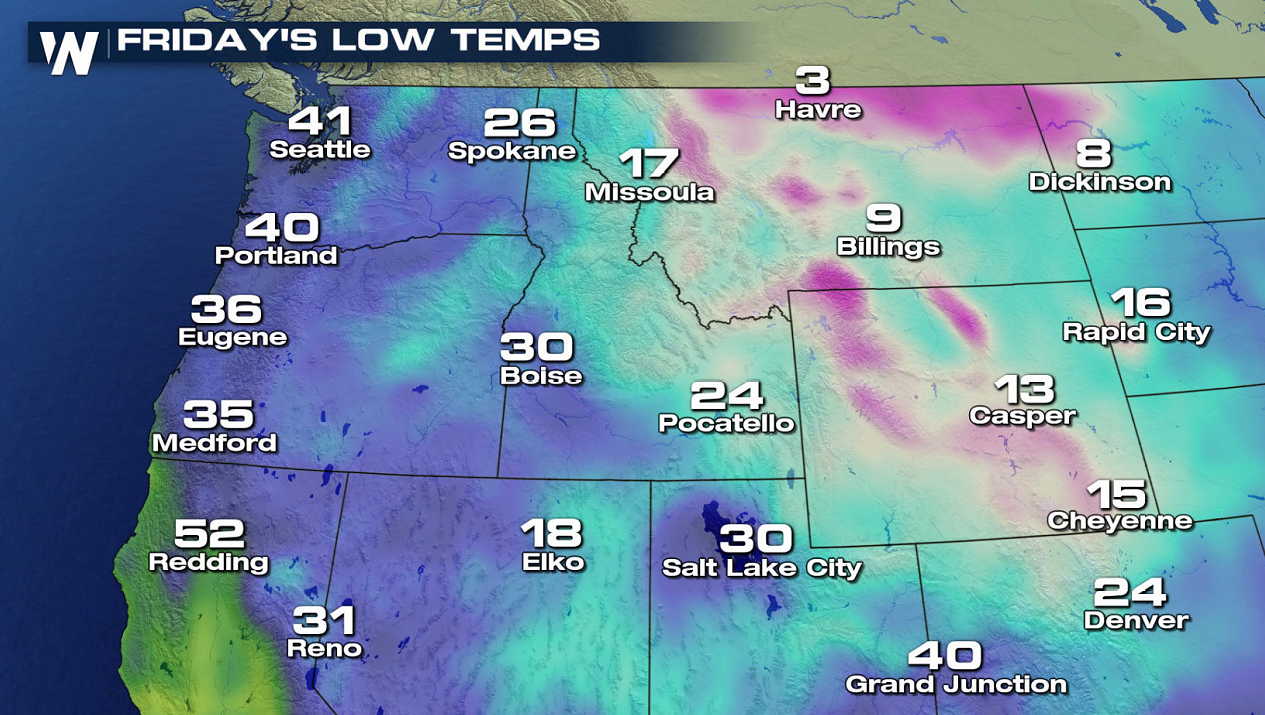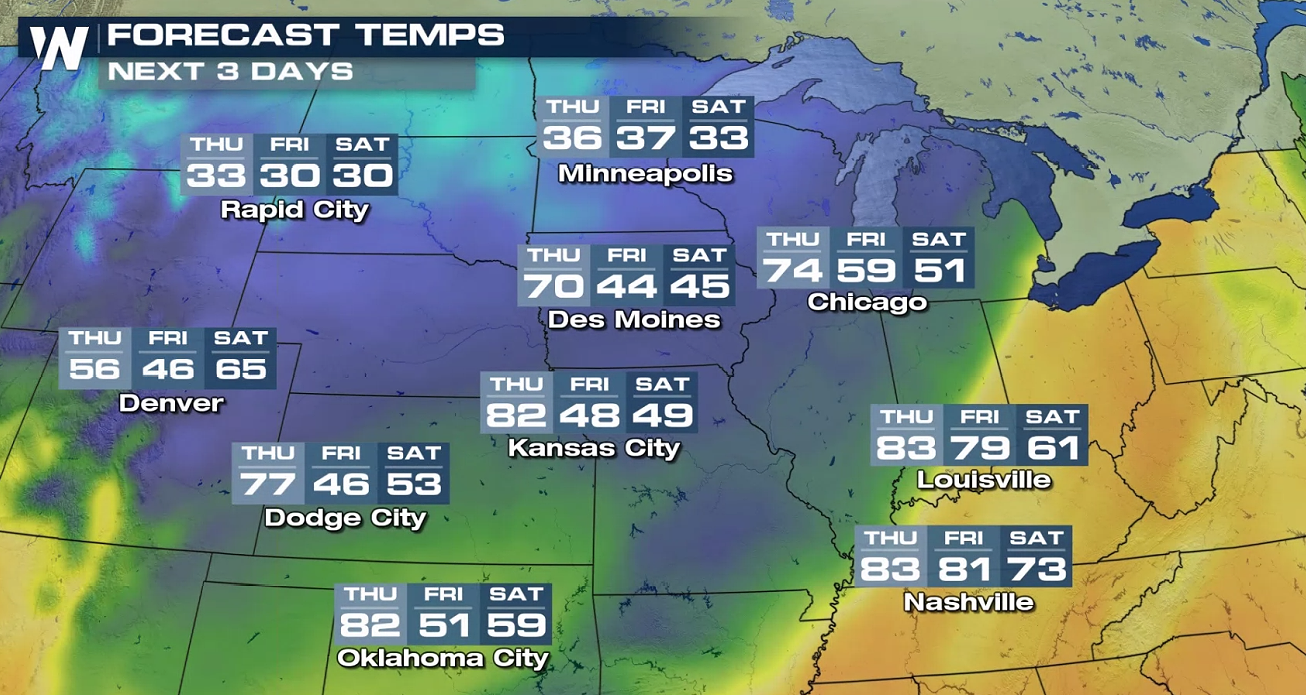 A reinforcing shot of cold air will drive into the Northwest and push southward through the Plains to start next week. Temperatures may fall below freezing by Tuesday as far south as Dallas.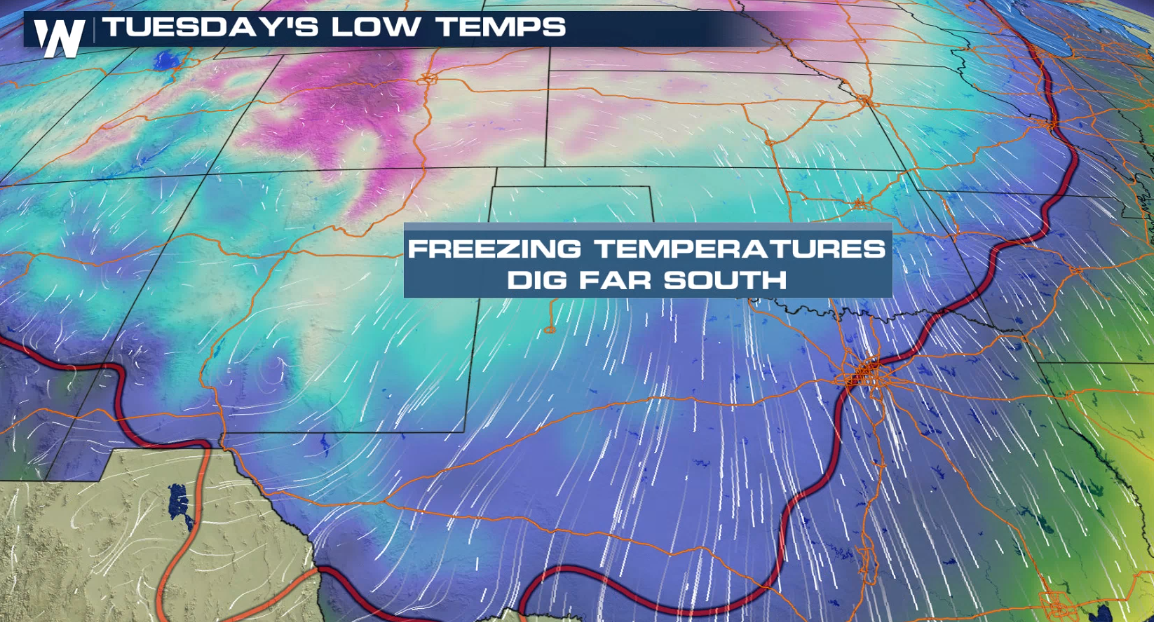 For more information on your local and regional forecasts tune into Weather Nation! Here's when you can watch your regional forecast: