I want to stress that this forecast is very far out and there will likely be some changes to the timing and snowfall amounts, but it's definitely worth watching.  Right now this scenario is for the weekend of January 20th and 21st.
Winter Storm Set-Up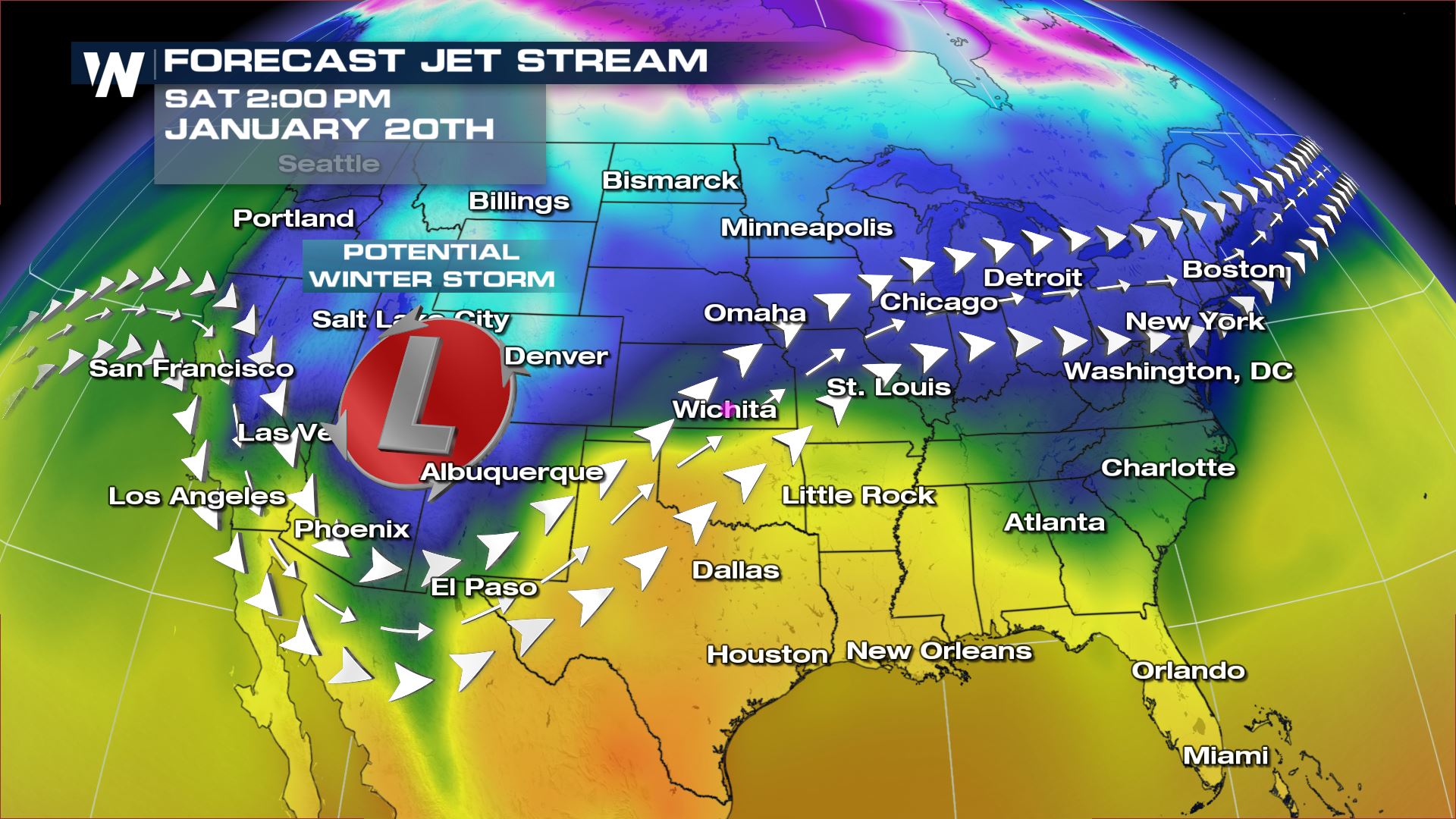 Long range forecast models are hinting at a large trough of low pressure moving through the southwestern United States by next weekend.  Based on how far south this trough goes, this could lead to a large winter storm for the Central Rockies.  The low pressure will provide the energy and there will be plenty of cold air in all layers of the atmosphere to produce heavy snow.
Snowfall Potential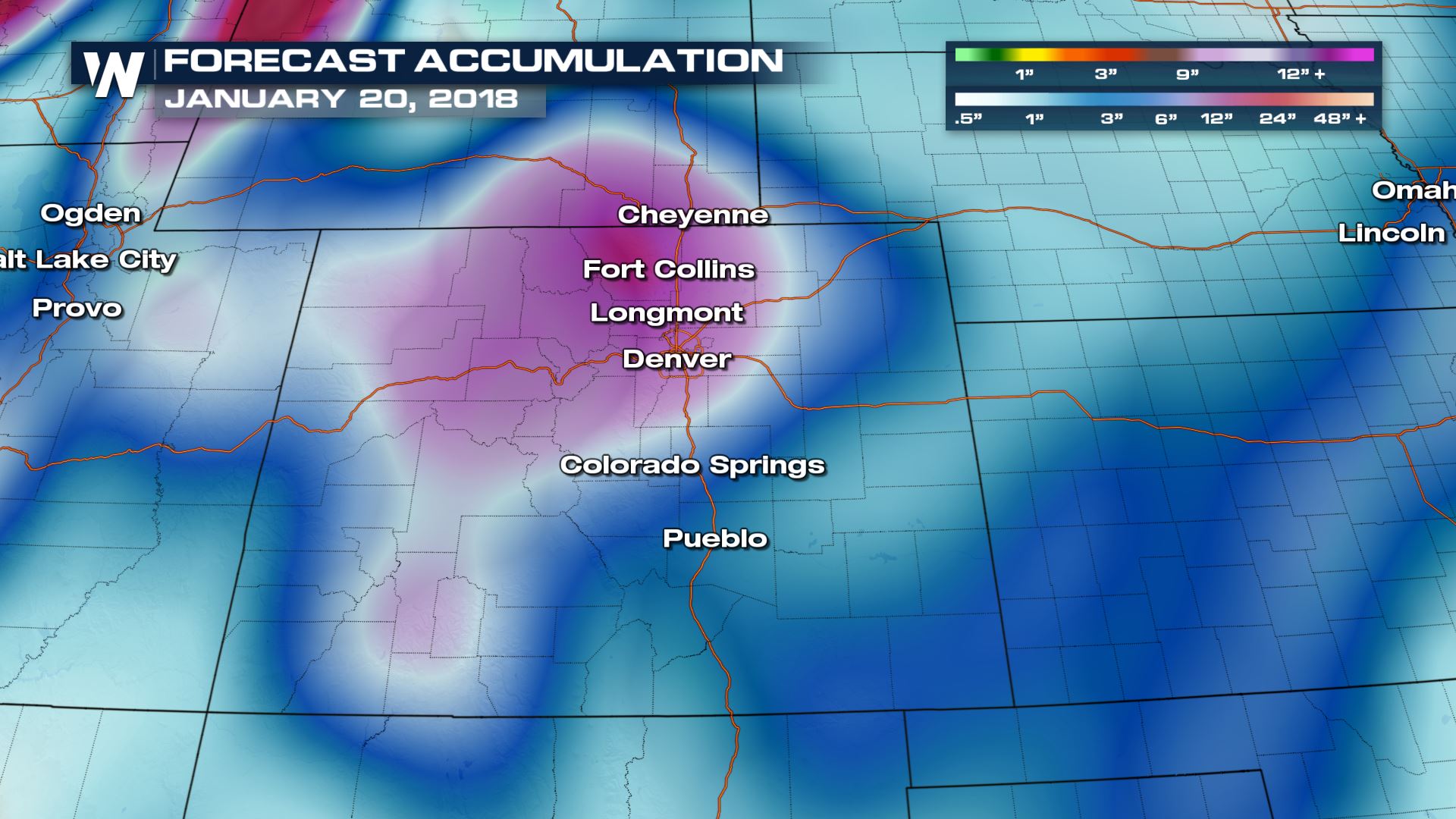 Here is the latest long range snow accumulation map with a focus on Colorado.  This is showing the possibility of over 12" of snow for parts of Fort Collins, Longmont and Denver.
Why Look at Forecasts So Far Out?
I always refer to these extended outlooks as "Keep and eye out" forecasts.  Now that I have seen forecast models showing the potential of a winter storm, it's something that we will keep an eye on over the next several days.  If forecast models continue to show this winter storm, that means we are growing more confidence in this particular forecast.  Stay tuned...
Meteorologist Patrick Crawford