All eyes are on Hurricane Lane, a Category 2 hurricane churning off the coast of the Hawaiian Islands Friday morning. Hurricane Lane continues to move to the north with maximum sustained winds near 110 miles per hour and even higher gusts. (Data new as of 7:55 A.M. MDT)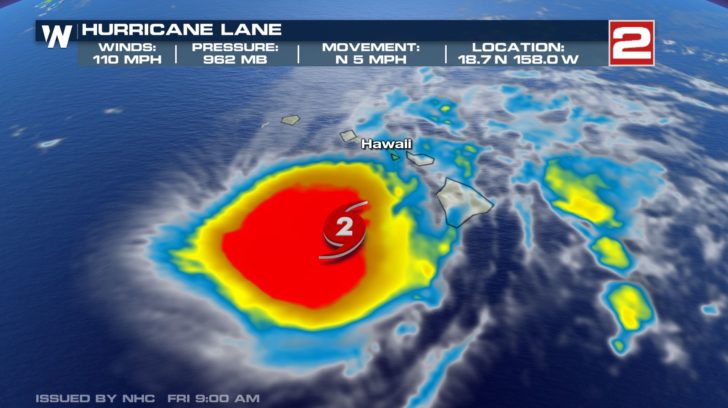 The current forecast of Lane shows some weakening over the next couple of days and steering west, keeping it just off the coast of Hawaii, however, it will still pose dangerous threats to the Hawaiian Islands.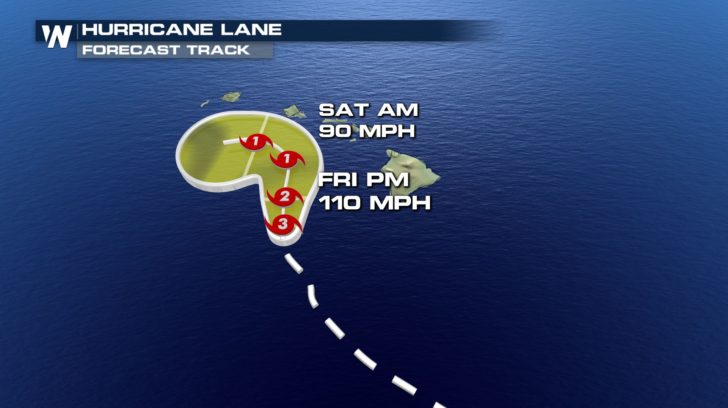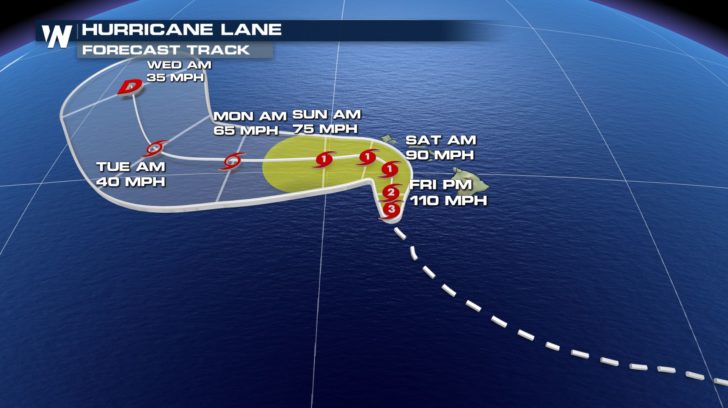 A Hurricane Warning remains in effect for most of the Hawaiian Islands, the Big Island is under a Tropical Storm Warning. Kauai is under a Hurricane Watch as the storm approaches. Tropical Storm Warnings are out for the East side of the islands as well.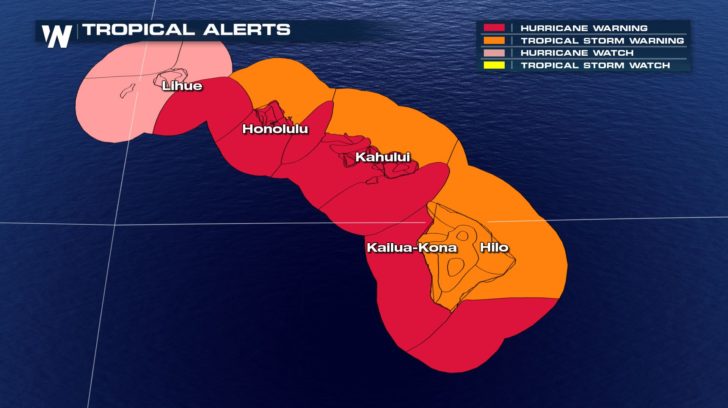 THE DIFFERENCE BETWEEN A HURRICANE WATCH AND WARNING
Heavy rainbands could lead to additional major flash flooding and landslides across the islands through the end of the week. This has already been the case for the Big Island as of Thursday night into Friday morning.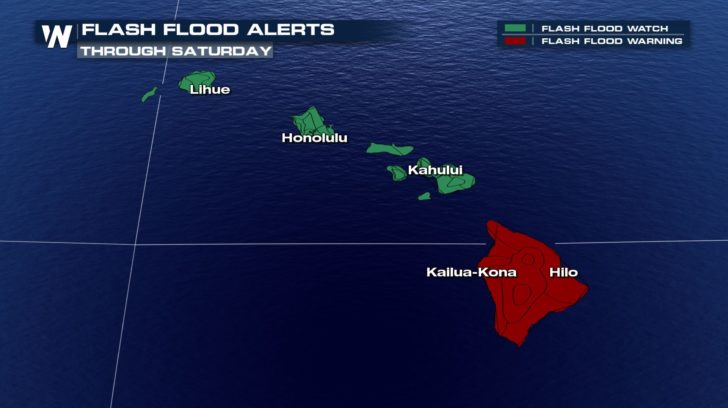 Large swells will also be a concern through Friday as large and potentially damaging surf is likely along west, south, and east facing beaches. The Big Island  has already seen heavy rain and will continue to see more. Maui follows. These islands will be the first to see the impacts of Lane, with heavy rain and an increasing wind. Gusts of 50 to 60 mph and more than foot of rain are possible.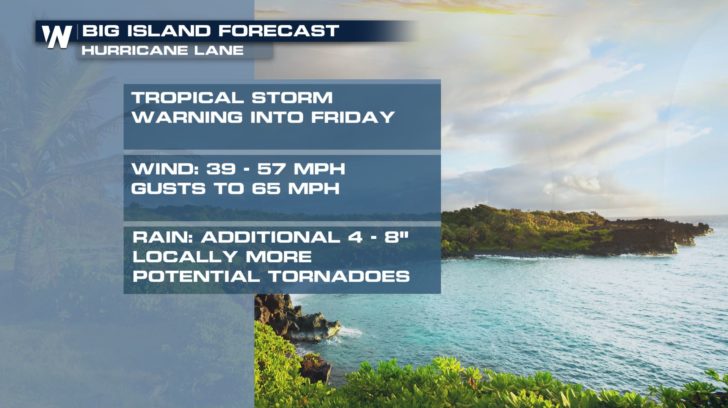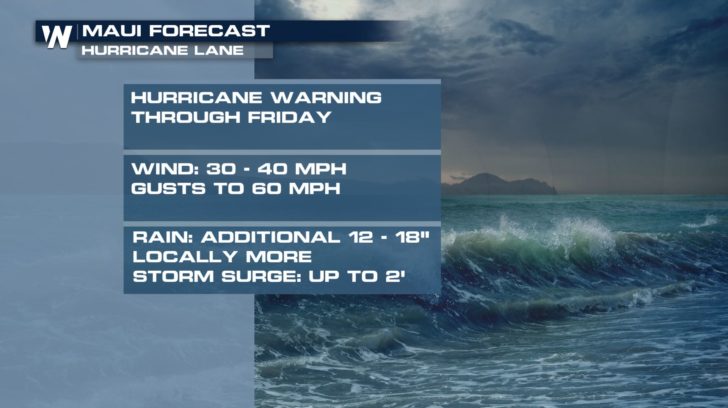 Lane will lose some intensity as it moves further north, but with the storm position likely to be close to the islands, stronger winds may be experienced on Oahu and Kauai.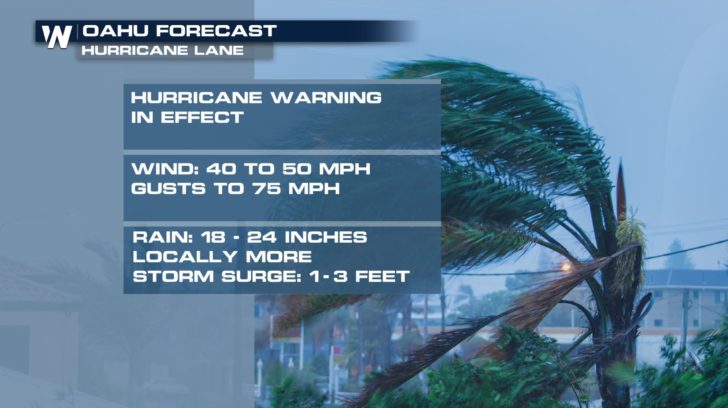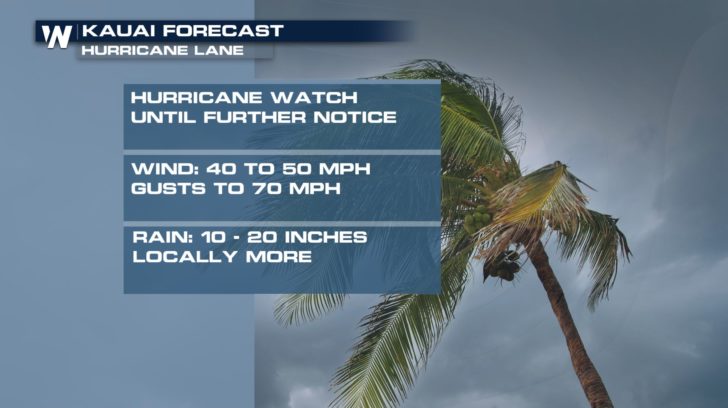 We will continue to have live coverage in studio and in the field to bring you the latest updates on this dangerous storm. For Weather Nation: Meteorologist
Emily Roehler