[
A storm surf at Cape Decision, Alaska. From NOAA
] [
NOAA
]  A new precipitation Climate Data Record (CDR) adds greater capabilities for better decision-making concerning severe precipitation and hydrological events. Developed by NOAA, NCEI, and the 
National Severe Storms Laboratory
, the CDR combines observations from 
Next Generation Weather Radar
, commonly known as NEXRAD, the 
Rapid Update Cycle model estimates
, and rain gauge measurements. The new CDR, named the 
NEXRAD QPE
 (quantitative precipitation estimates), produces weather and precipitation products for improved decisions related to severe weather forecasts and warnings, hydrology, aviation, water systems resource management, and numerical weather prediction.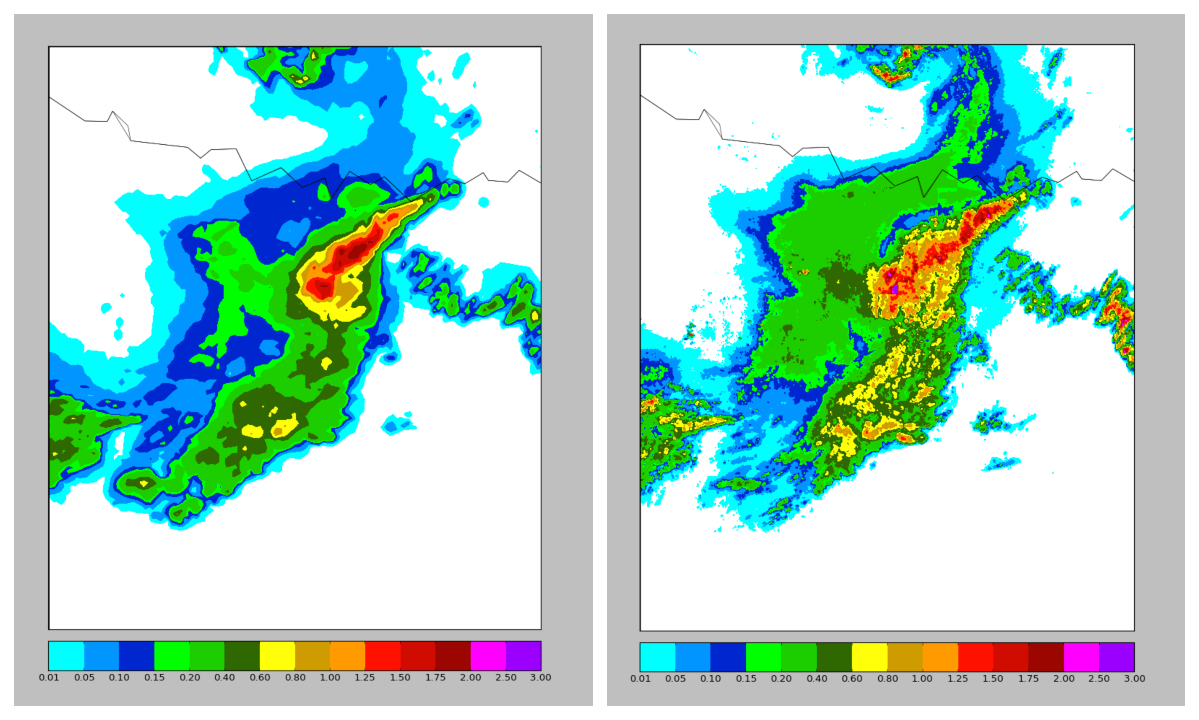 [
Improvement in resolution from 4 km2 (left) for National Weather Service operational precipitation to 1 km2 (right) for NEXRAD QPE. Courtesy of NOAA NCEI.
] NEXRAD QPE supports research and applications with better resolution of 1 km2, improving upon 4 km2 resolution. The finer resolution assists analysis of precipitation cycles, land-surface models for rainfall–runoff, and extreme event analysis. 
The data provide information that can be useful for identifying various types of precipitation, such as hail, freezing rain, and snow
. NEXRAD QPE, which applies to the contiguous United States, covers the initial time period of January 2002 through December 2011 at intervals of up to 5 minutes and hourly.
CDR Program
NCEI's 
CDR Program
 maintains consistent, reliable, and scientifically robust and transparent data and products. All operational CDRs that NCEI makes available must meet data-sharing and transparency requirements as well as rigorous quality standards recommended by the 
National Academy of Sciences
 and other expert organizations.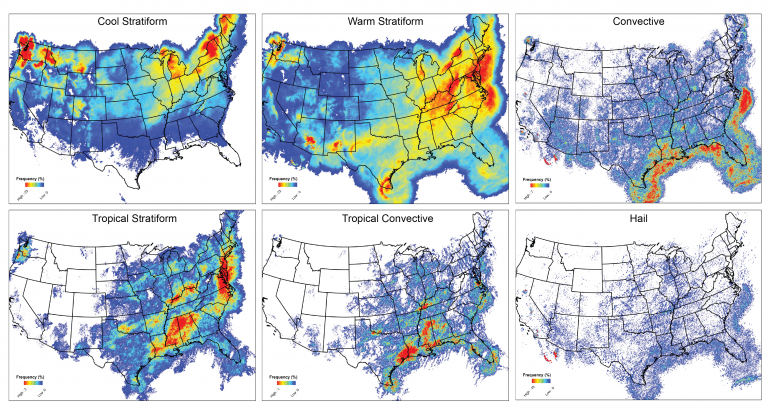 [
An example dataset provides advanced scientific researchers a high quality Climate Data Record (CDR) of NEXRAD Quantitative Precipitation Estimates (QPE).
] CDRs must be of sufficient length, consistency, and continuity for researchers and observers to gain a valid measure of each variable and how it may change over time. CDRs are available for other 
precipitation
 datasets as well as for 
cloud properties
, 
ocean heat
, 
solar irradiances
, and 
more
.
Interest in CDRs comes from many sectors
: energy, water resources, agriculture, human health, national security, coastal communities, and numerous other public and private interest groups. NOAA develops CDRs with the goal that their applicability can improve resilience to climate events, assist national security, and provide insights into economic outlooks due to climate. Edited for WeatherNation by Meteorologist Mace Michaels