It's not a major storm, and it's hitting at a good time.  Today (Monday) is President's Day.  Many people will have the day off from work, and many school districts will be out on Winter Break.  So traffic should be lighter than normal.  But for the millions of drivers who still have to be out on the roads, careful negotiation of the highways may be necessary as another winter system moves through. Winter Weather Advisories are in effect for parts of Upstate NY, Pennsylvania, Massachusetts, Connecticut, and Rhode Island.  Generally speaking, 3 to 5 inches of snow is expected for these areas.  Winter Storm Warnings are in effect in parts of Rhode Island and eastern Massachusetts for 4 to 7 inches of snow.  Notice that New York City and Long Island are NOT in the advisory areas.  Winter Storm Watches have been issued in the Middle Atlantic for Tuesday evening and Wednesday as another storm system will approach the region.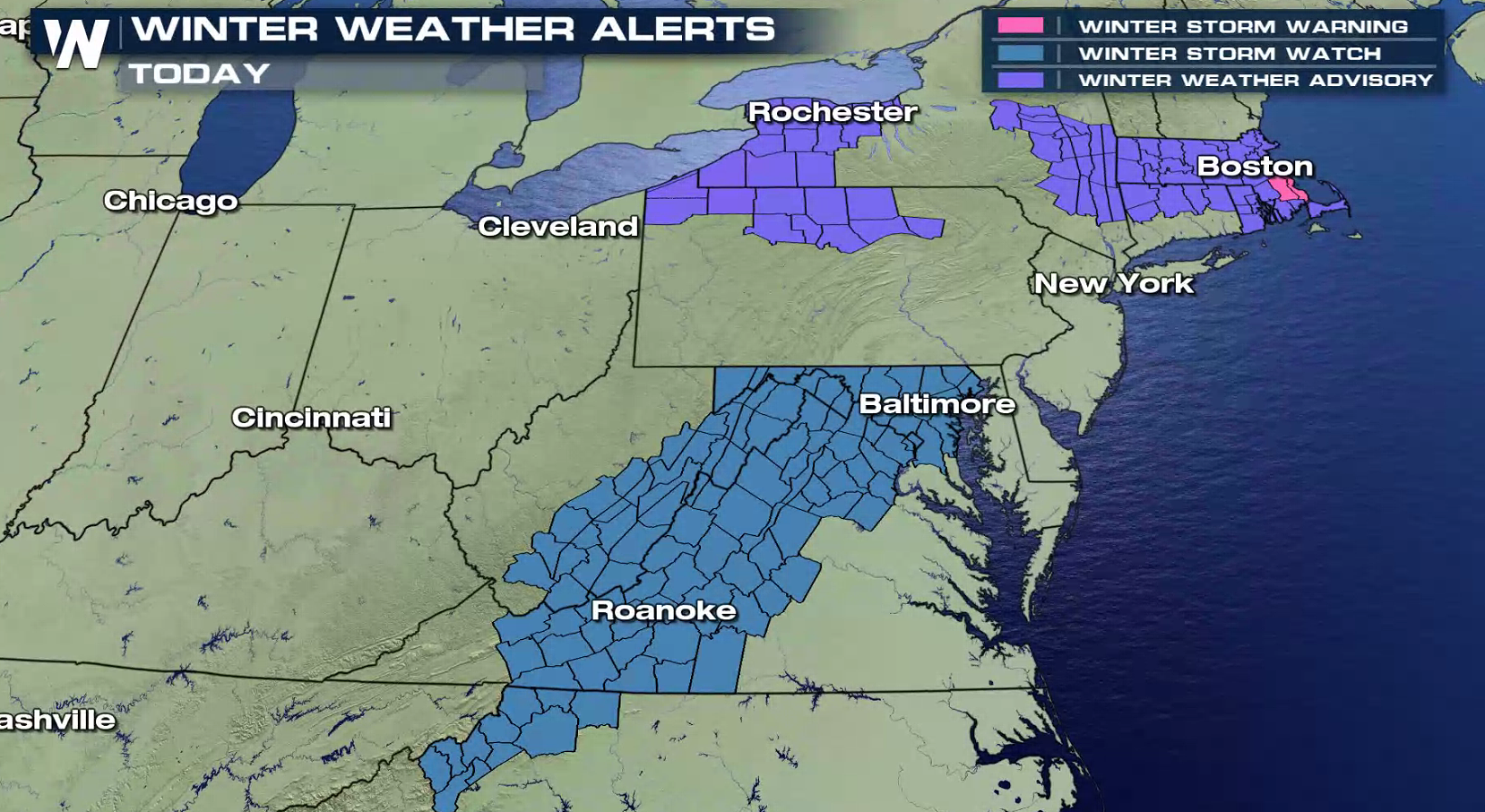 It will certainly be cold enough for snow.  New York City will have temperatures in the 30s most of the day, warming into the lower 40's for a high.  Temps from New York City southward will be too warm to support snow, but to the north, readings will be plenty cold enough to support snow.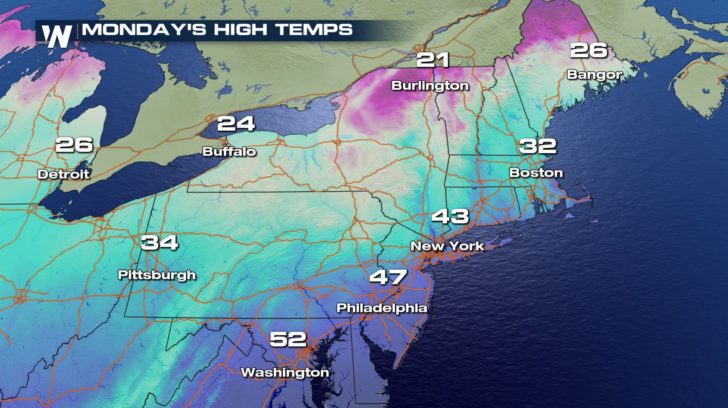 Through midday, snow showers will continue across much of New England. By This afternoon, most of the snow will be done in Upstate New York and northern New England.  I-95 from Portland down through Boston and Providence still could be a messy from the snow.  The evening commute could be quiet challenging and slow going.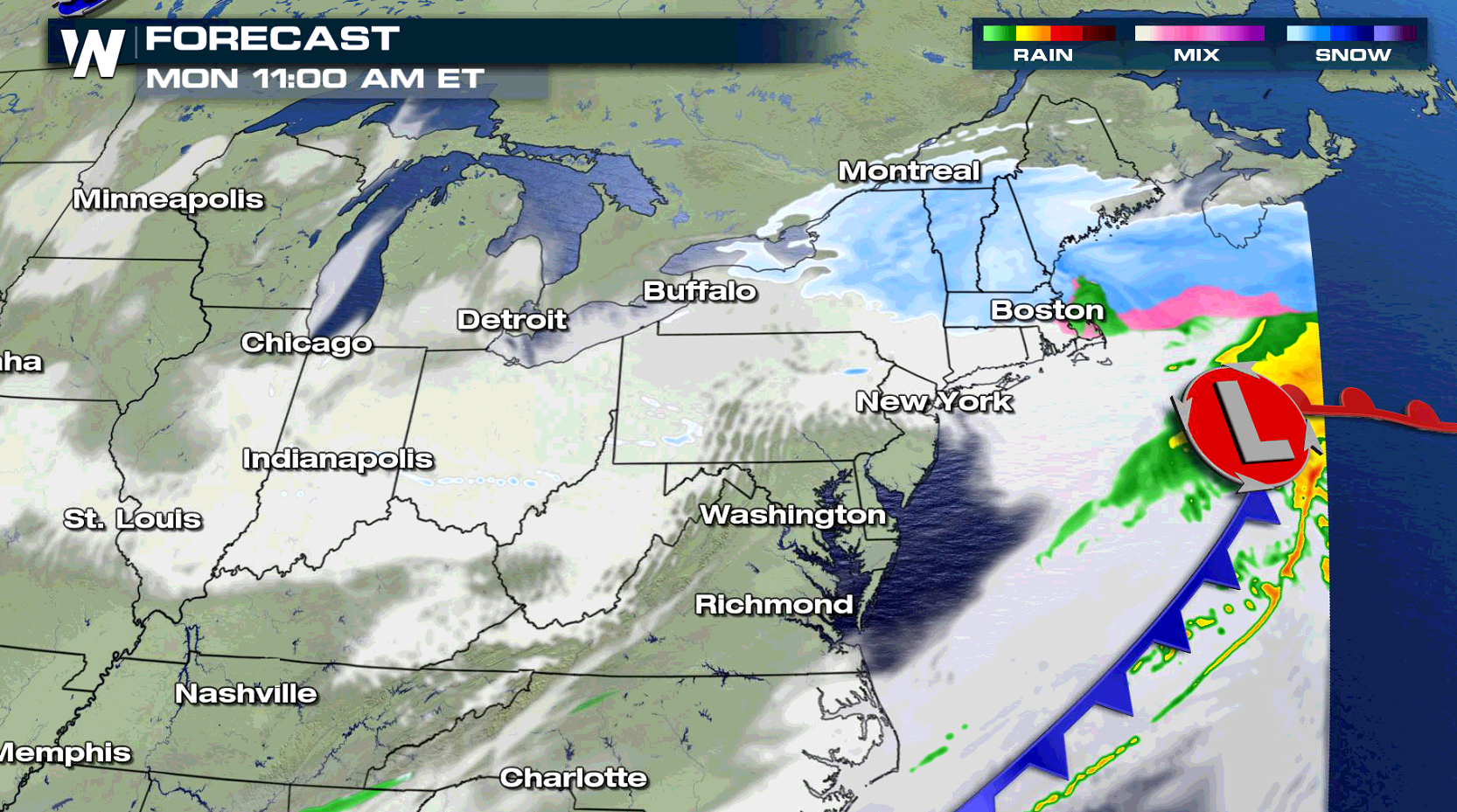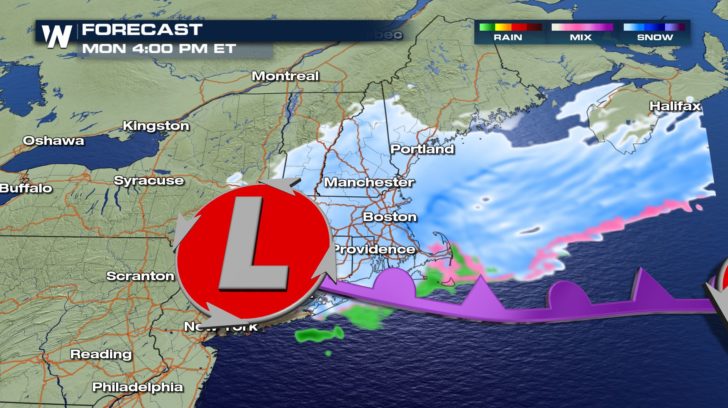 By later this evening, snow will by falling over Cape Cod, Martha's Vineyard, and Nantucket, before moving entirely out to sea.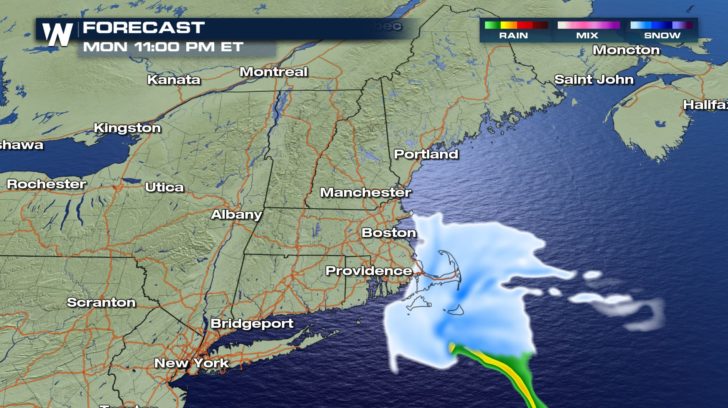 The greatest snow accumulation will be over central New York State, pretty much right along Interstate 90.  3 to 5 inches of snow is likely, with isolated spots over 6 inches.  There could be some accumulating ice and glaze in parts of Pennsylvania, Connecticut, and Massachusetts.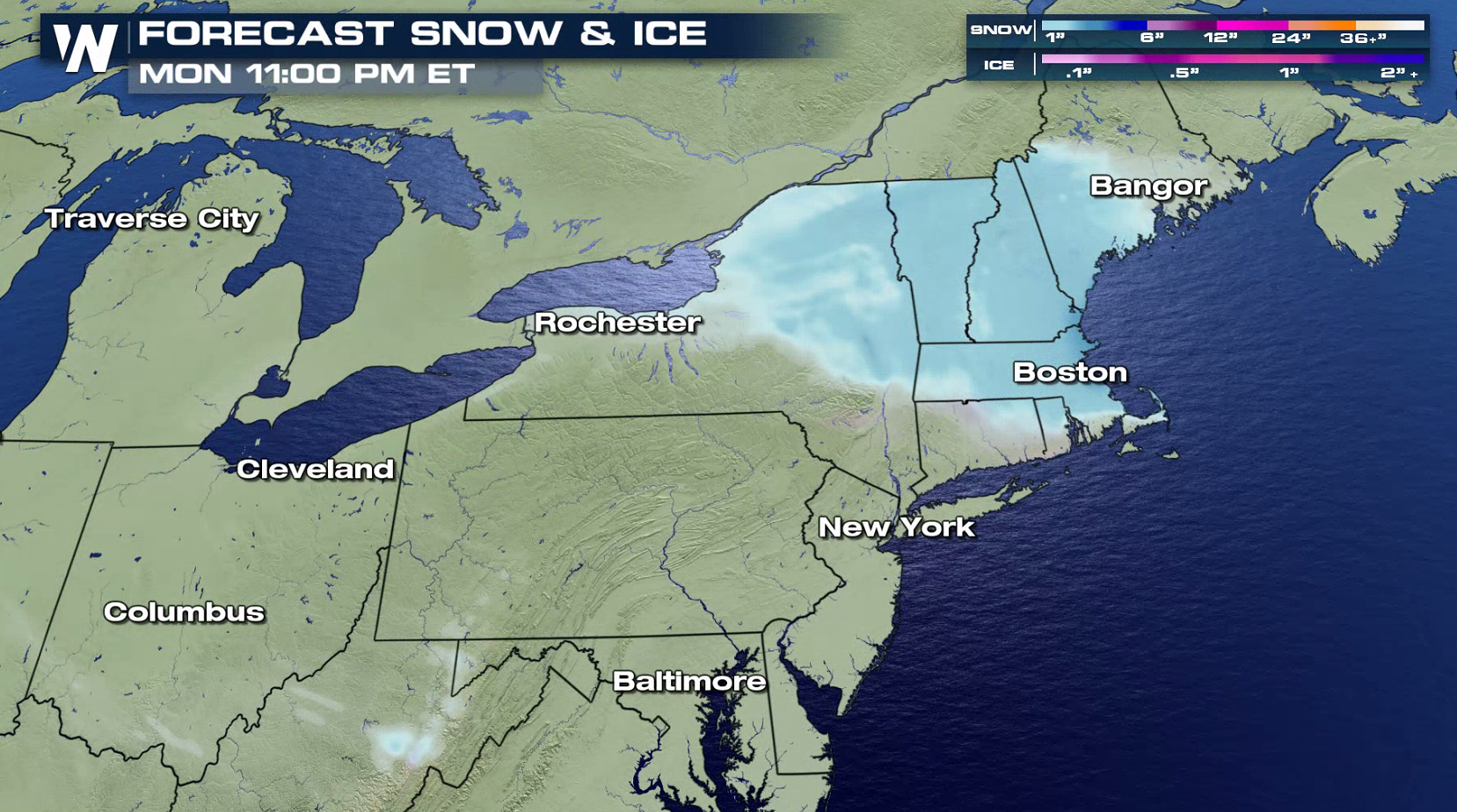 Once this storm passes, Tuesday looks to be drier, followed by another round of moisture on Wednesday.  It looks like New York City will dodge the snow bullet this time around.  Even the moisture on Wednesday looks to stay as rain, with a high of 36 degrees.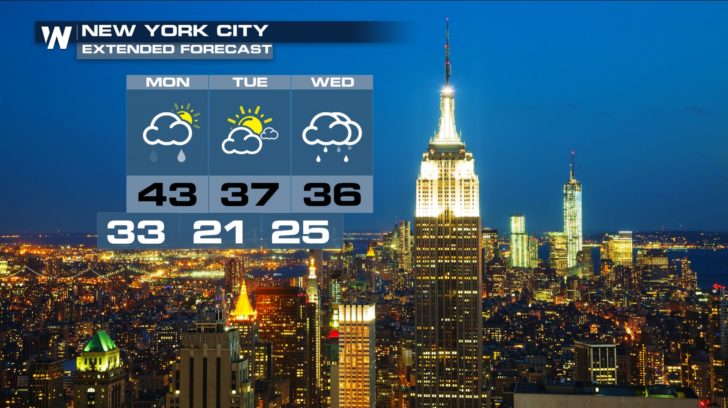 Boston will not miss the snow.  3 to 6 inches of snow is on the way for Boston on Monday.  Tuesday looks cold and dry, with a small chance of snow showers visiting the city again on Wednesday.  Snow accumulations should be much lighter on Wednesday, compared with Monday.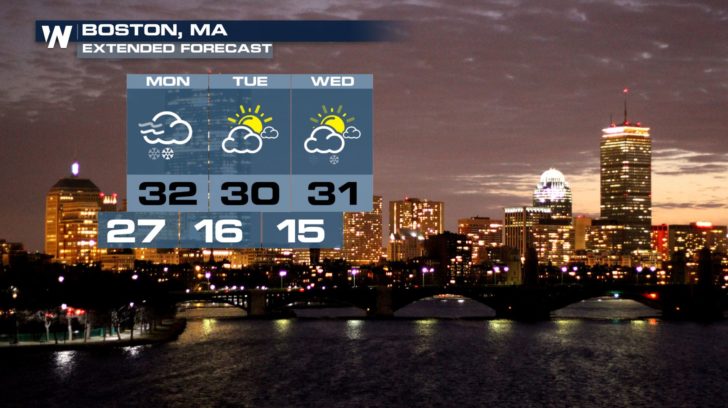 Stay tuned to WeatherNation for the very latest winter forecast.  You can watch on the Dish Network, Roku, Fire TV, Apple TV, and Pluto. For WeatherNation:  Meteorologist Matt Monroe