ALERTS
---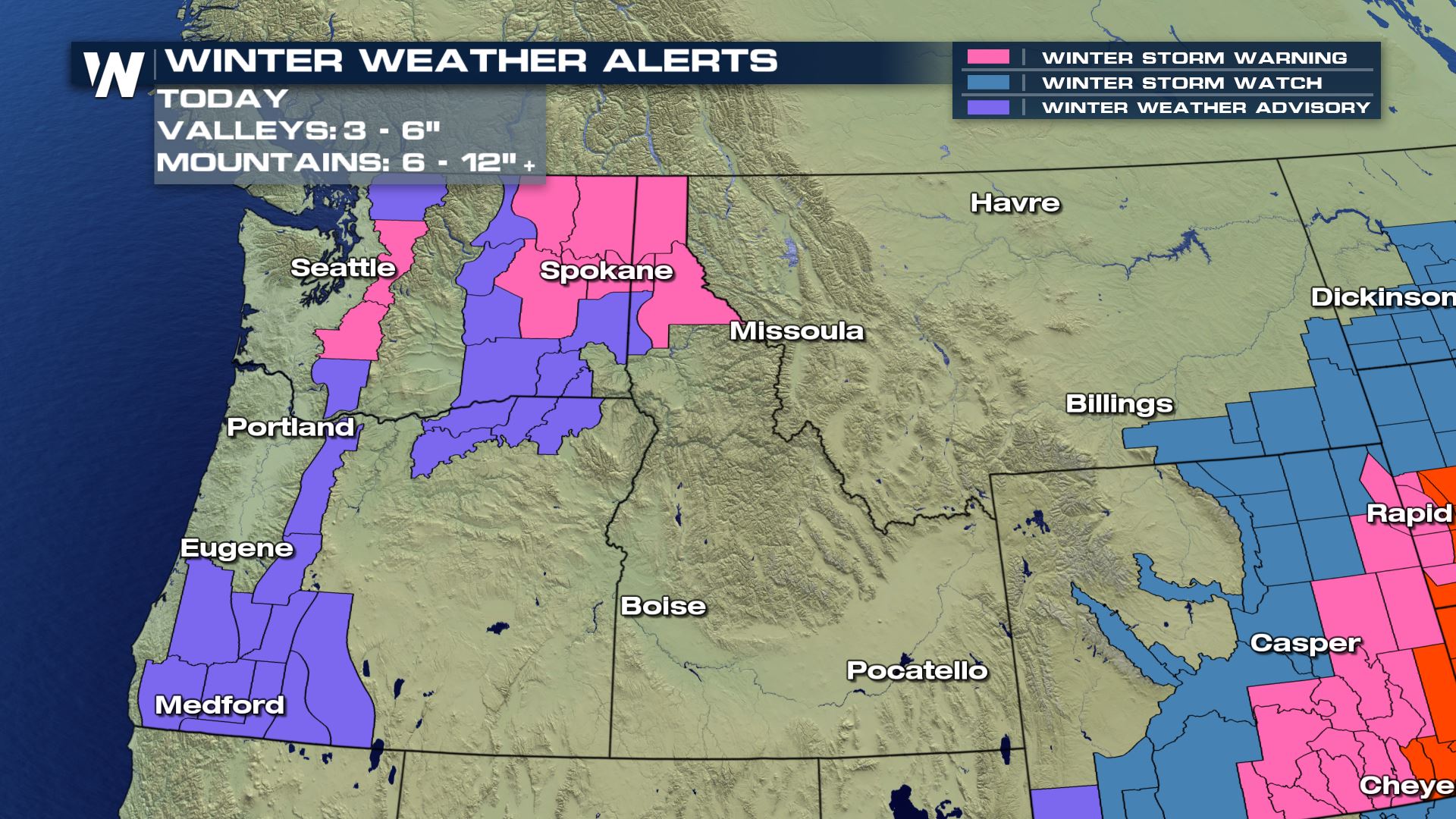 Winter weather alerts extend through the Cascades where up to a foot of snow is likely.
FORECAST
---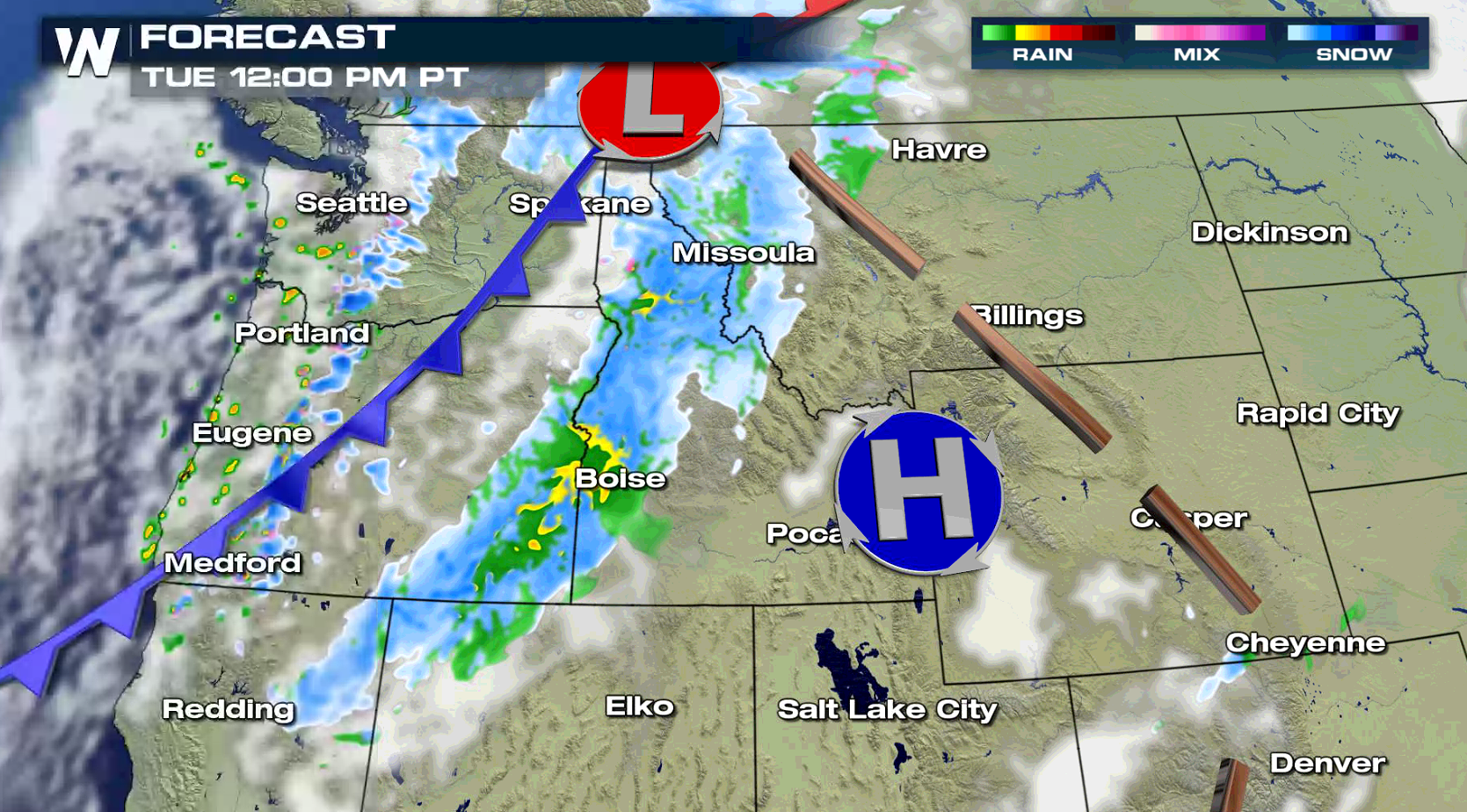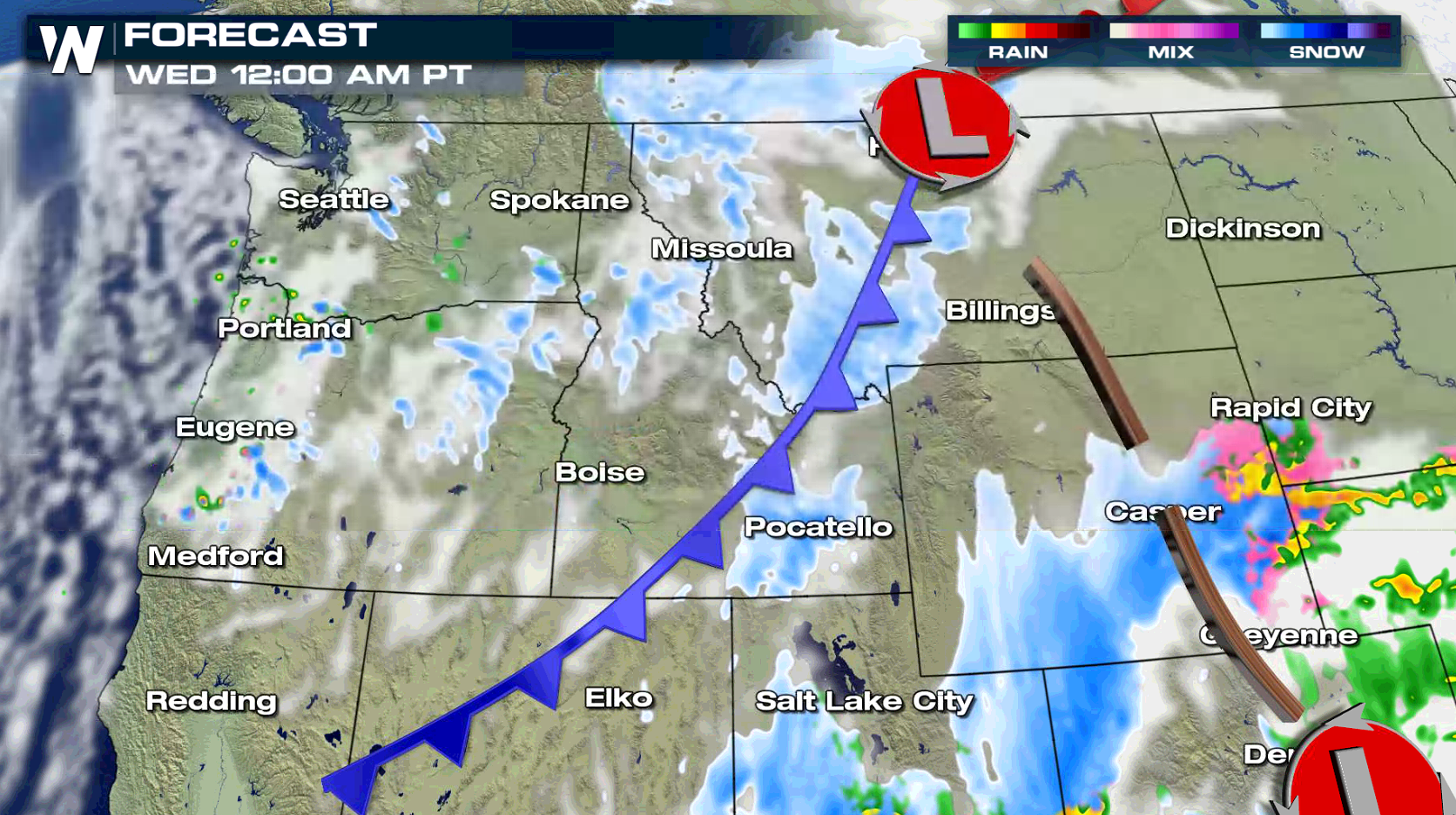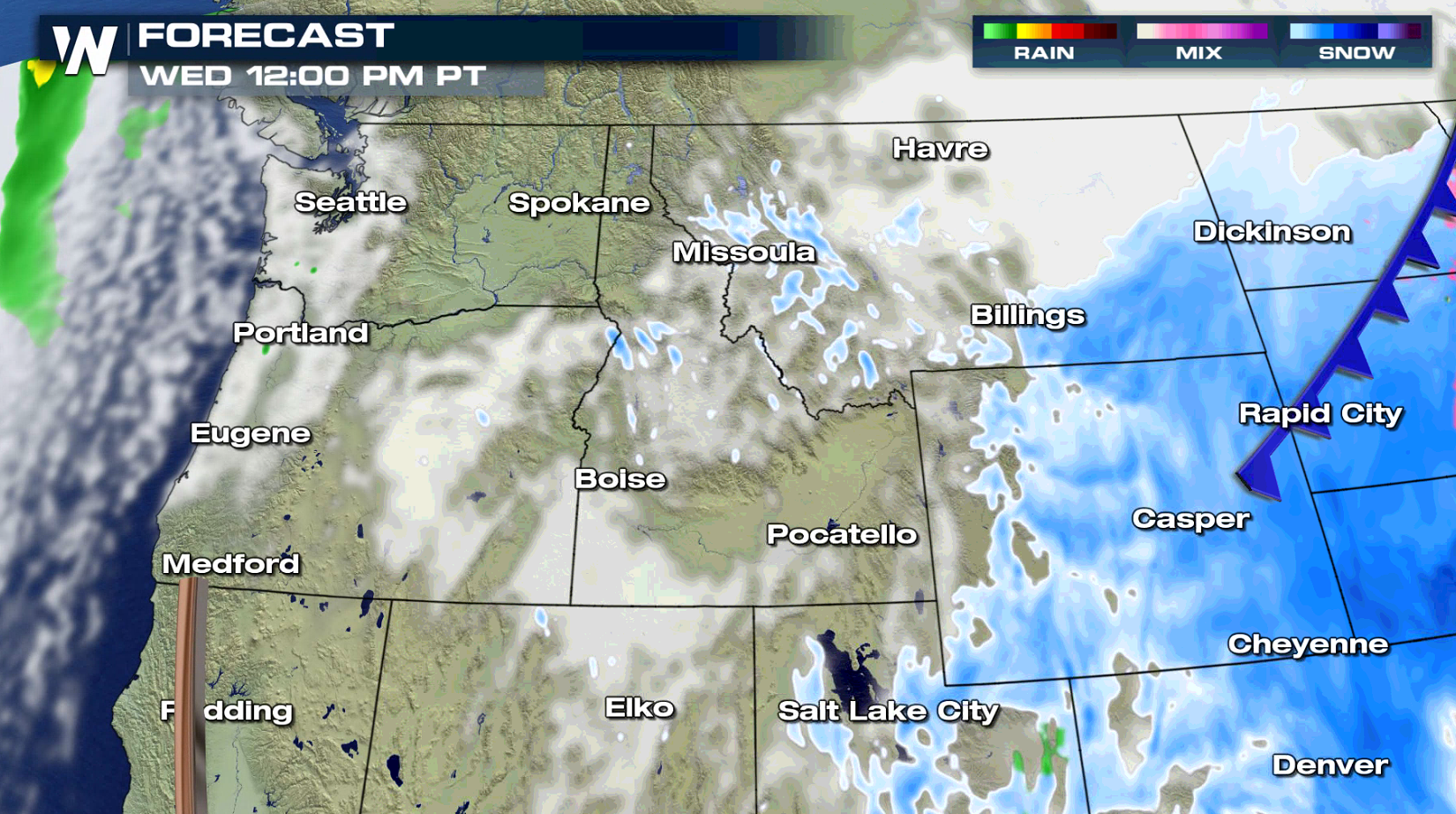 The weekend was quiet in the Northwest with plenty of sunshine, but that is about to change. A cold front moving in will bring widespread rain and snow showers. Washington and Oregon has already seen rain and snow and it will continue to push eastward across the region. Through Wednesday, Idaho, Montana, and Wyoming will be impacted by this same cold front. The precipitation will be mostly in the form of snow, and heavy snow at that. Watch out for slick road conditions and low visibility over the next few days.
RAIN AND SNOW FORECAST
---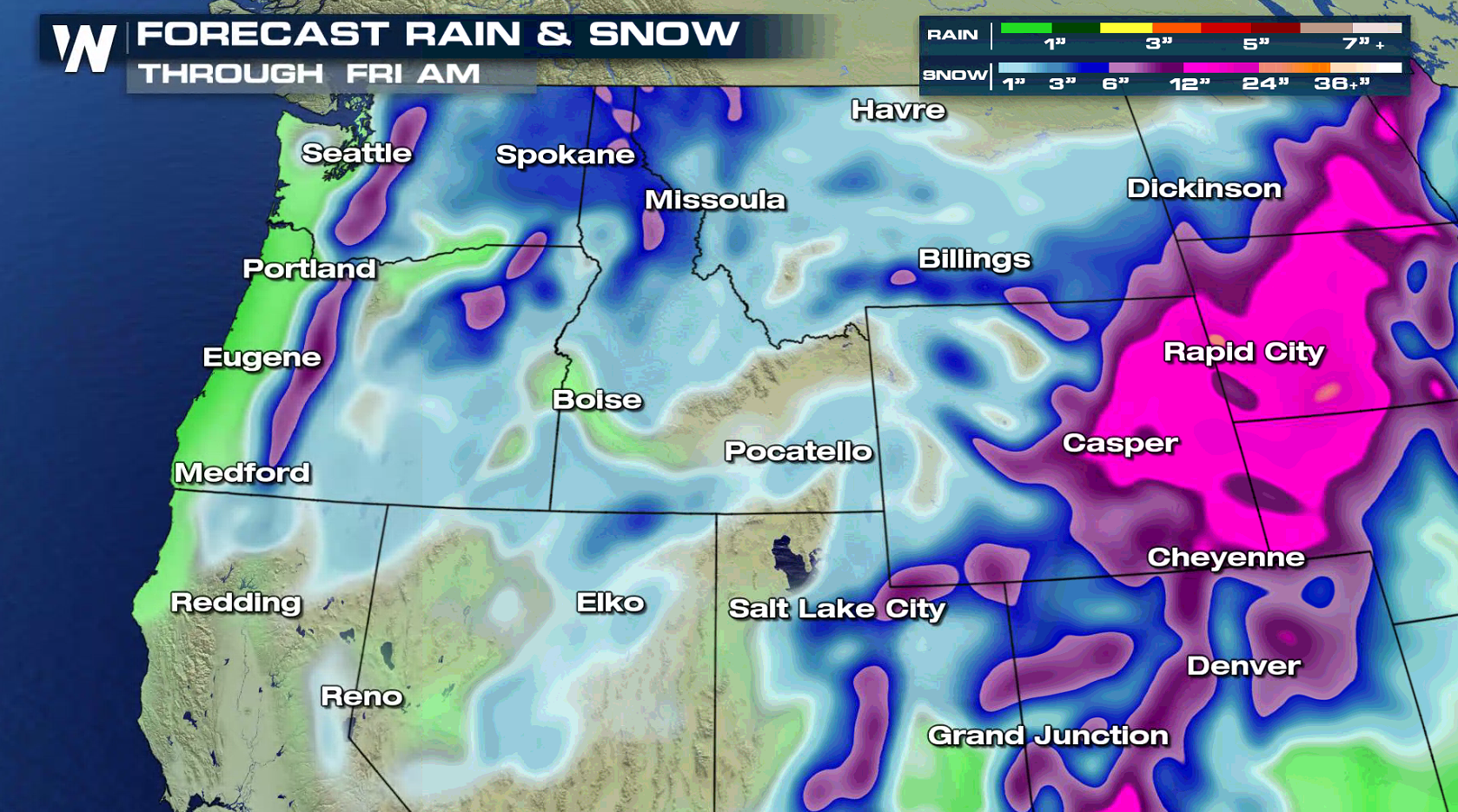 Rain will be heaviest along the immediate coast of Washington where an inch of rain will be possible. Snowfall totals will be highest into the Cascades of Washington where we could be seeing up to a foot of snow. Wyoming will also get hit hard with snow, as well.
A LOOK AHEAD
---