After a round of showers Saturday, another storm will bring rain and snow to California this week. https://www.facebook.com/WeatherNation/videos/10156321785119874/
A Dry Winter
We haven't seen much rain or even snow in the Golden State this winter. In fact, that lack of moisture hasn't helped with drought conditions in the region.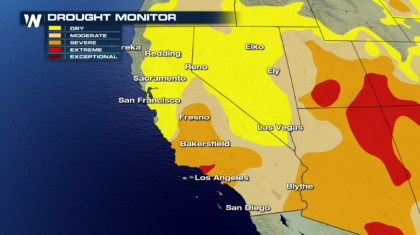 The Next Storm
The next storm to impact the region is still off the coast, but it will bring moisture to the region by the beginning of the work week.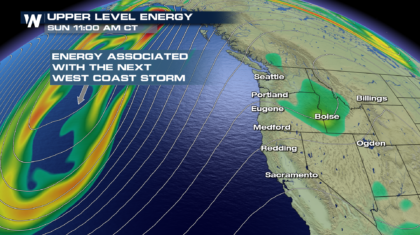 Winter Weather
Winter Storm Watched are already in place in anticipation of heavy snow falling in the Sierra. Some places along the crest of the mountain range will see 16 to 24" of new snow! But expect more widespread totals around 10" above 5,000'.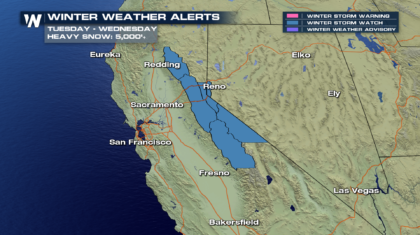 Wet Pattern
Lower elevations will receive some much needed rain out of this system. Thankfully it looks to be more of a soaker of a storm than a round of flooding rain at this point. We'll see the rain start Monday morning in Northern California.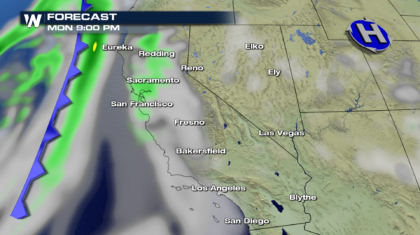 By Tuesday morning heavy rain will turn to snow in the higher elevations of Northern California as showers spread south along the coast.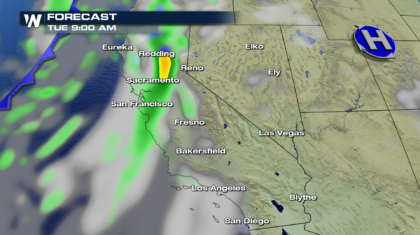 By Tuesday evening the snow will spread across much of the Sierra.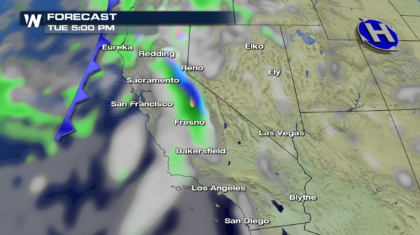 The storm itself will make landfall by Wednesday afternoon. Bringing the heaviest rain to Northern areas.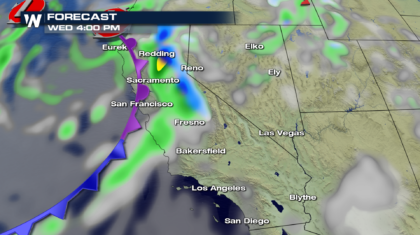 By Thursday we will see rain return to Southern California. This time thankfully just a light soaker– perfect in our current state.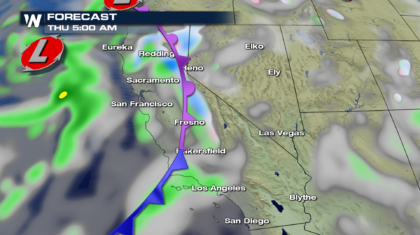 Get Ready
While rain has been a bit sparse this season, remember it is still a real thing and when it arrives in SoCal later this week you might want to allow extra time for that morning commute. Oh, and don't forget to dress for the weather. For WeatherNation — Meteorologist Jeremy LaGoo