https://www.facebook.com/WeatherNation/videos/2263440673982611/ Road conditions across the northern plains were all but impassable Saturday as the latest coast-to-coast storm plowed through. Totals in North Dakota have already topped 8.0". Combined with 35-45 mph winds gusts, visibility will be reduced below a quarter mile for extended periods of time. The South Dakota and Minnesota Departments of Transportation advised people from several counties to stay off the roads. https://twitter.com/MnDOTsouthwest/status/1104461916876013572 https://twitter.com/SouthDakotaDOT/status/1104487335553626112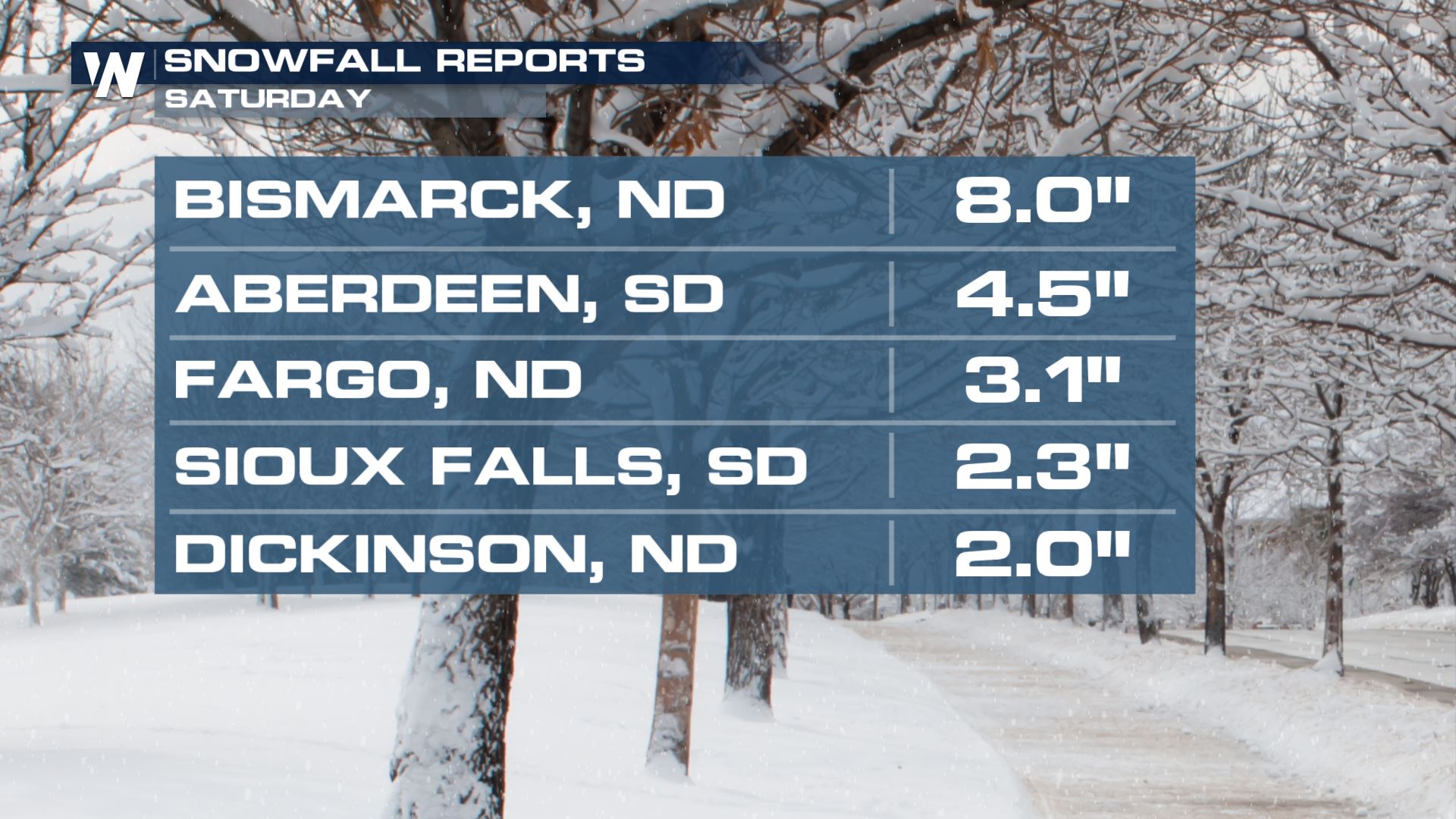 A potent low-pressure system will move through the Central Plains and into the Great Lakes. Some wintry mix and light ice accumulation will be possible on the east (warmer) side of the storm. As colder air builds in on the north and west sides of the storm, any lingering rain and ice in the Midwest should change over to snow by Sunday morning. Heavy, wet snow will fall at a rate of 1 -2" per hour. Storm totals in Minnesota could top out near a foot. Winter Storm Warnings and Winter Weather Advisories are still in effect.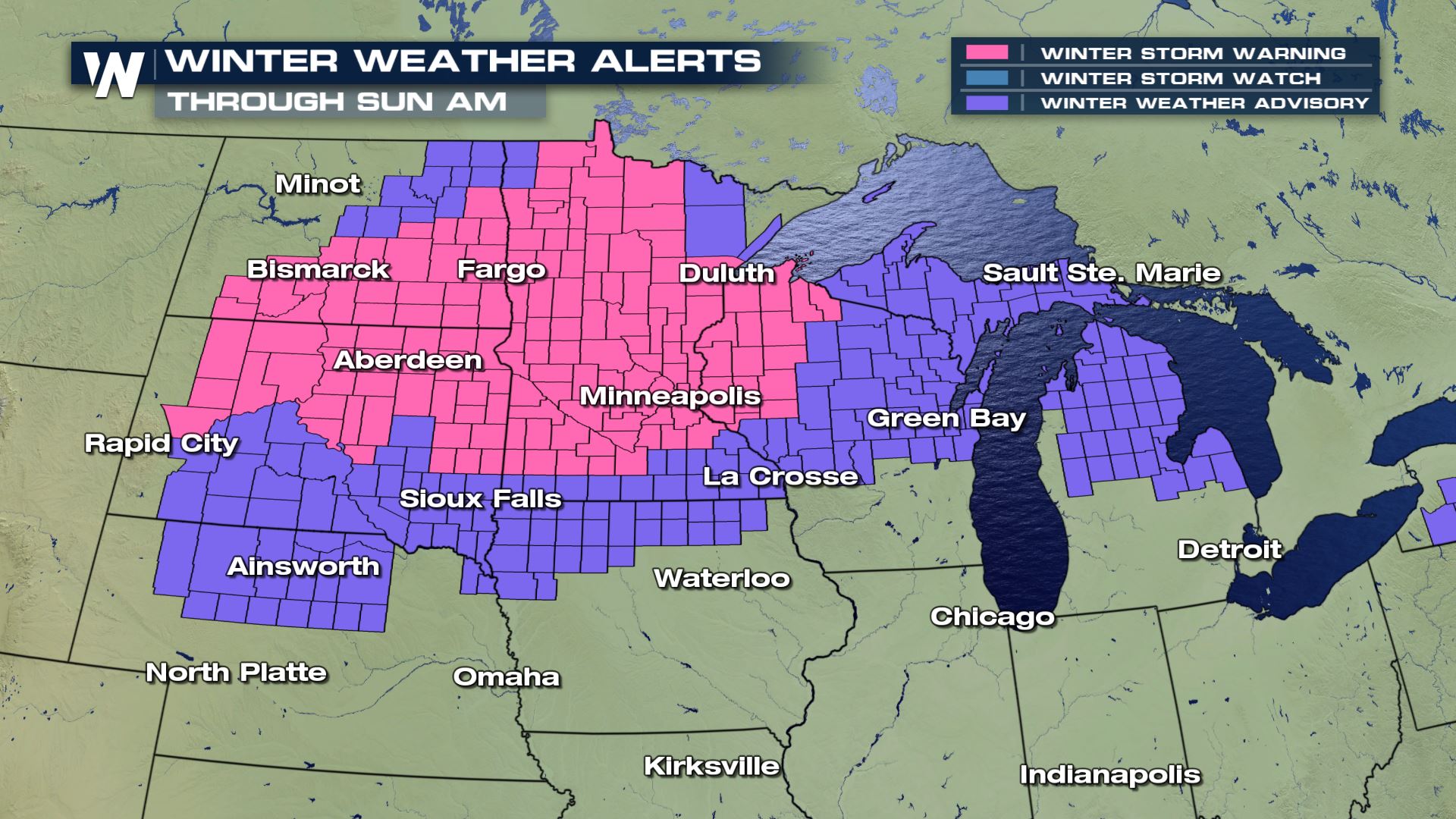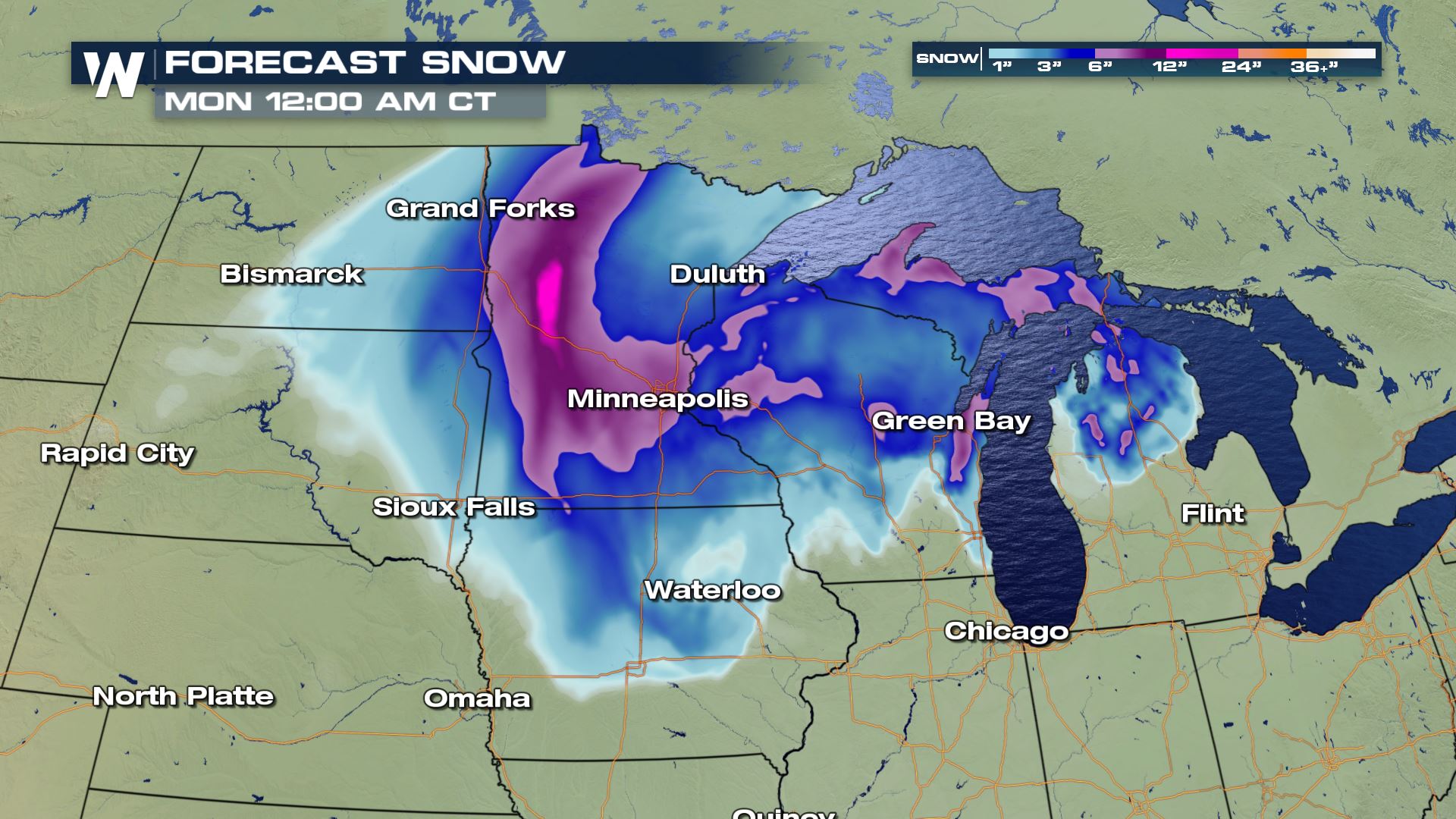 Conditions could get a bit breezy, especially closest to the center of the low-pressure system. Winds look to increase throughout the day on Saturday, strengthening to 30 mph or more in parts of the Plains. In order to be considered a blizzard, we would need winds of at least 35 mph PLUS falling or drifting snow that reduces visibility to less than a 1/4 of a mile to persist for more than 3 hours. Even if we don't reach blizzard criteria, it will still be a tough day for travel.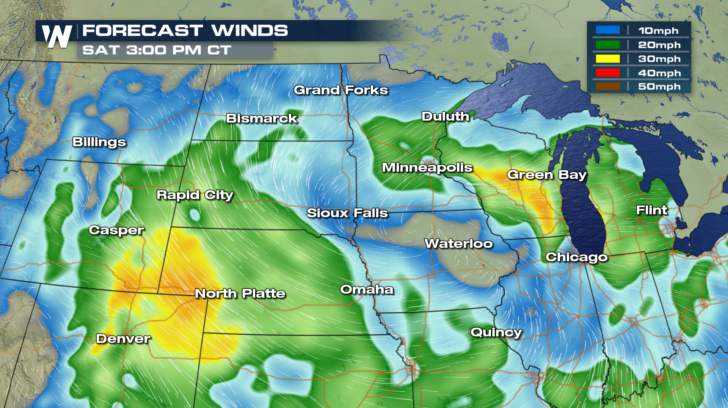 Spring may start in March, but it is still typically an active month for winter weather. Here is a look at the potential storm impacts and average monthly snowfall for the Twin Cities. Minneapolis/St. Paul could easily exceed the monthly average after this weekend's storm. The area set a
snowfall record in February
with 39" for the month.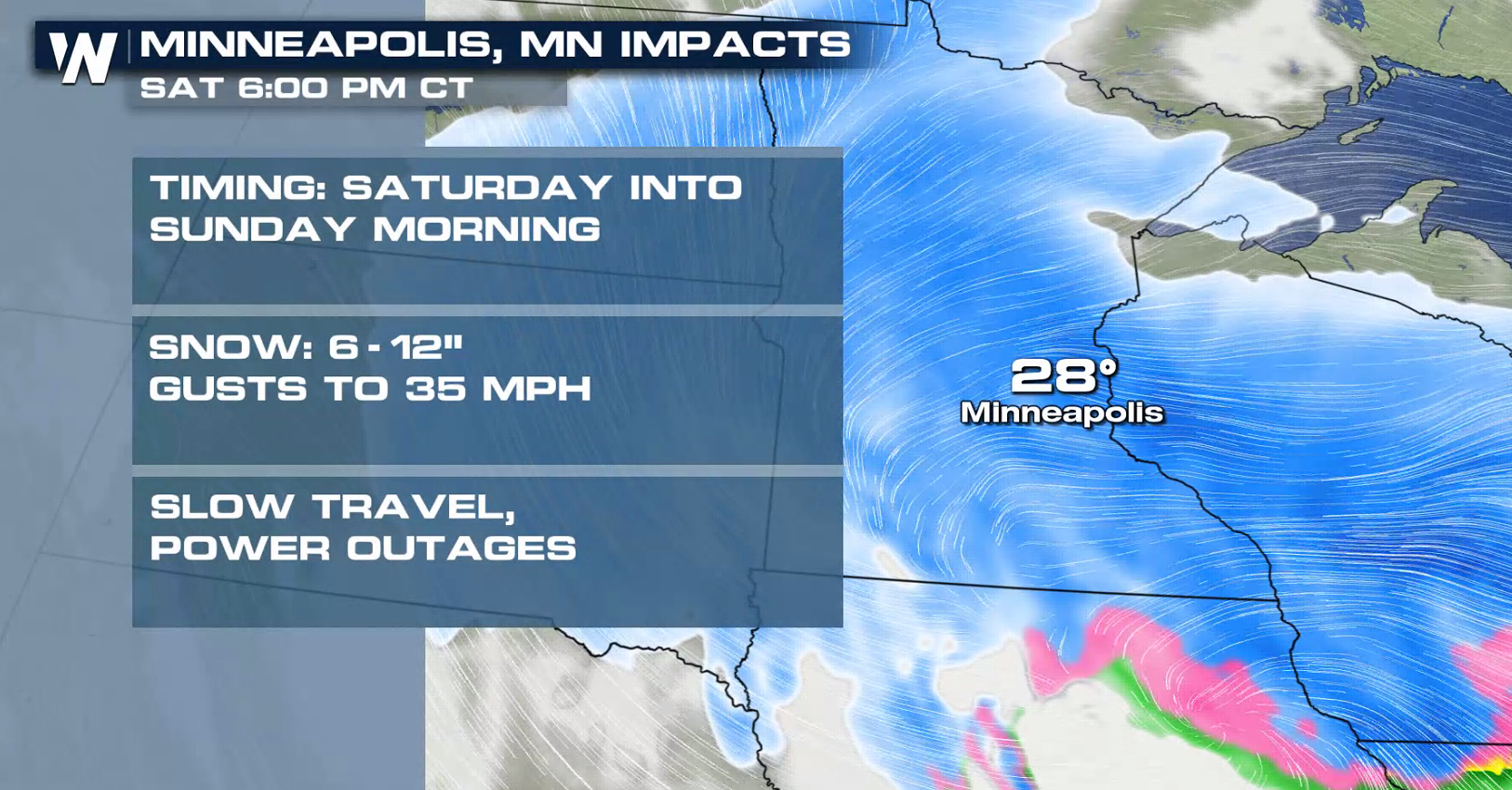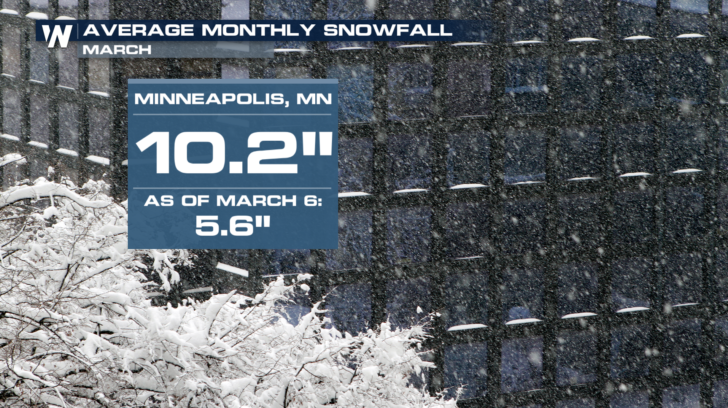 For WeatherNation, Meteorologist Karissa Klos