A powerful round of storms pushed through the Northeast Monday afternoon generating reports of damaging hail, wind, and even tornadoes. https://www.facebook.com/WeatherNation/videos/10156504264929874/ The video only gets crazier as you scroll down.
The Forecast
The forecast leading up to the severe weather outbreak called for a potent line of storms to move through the region during the midday and evening hours. The Storm Prediction Center even issued a Moderate Risk for severe weather.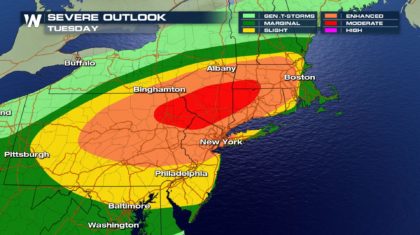 Storm Reports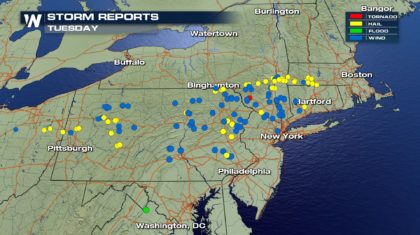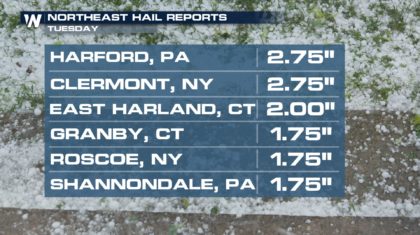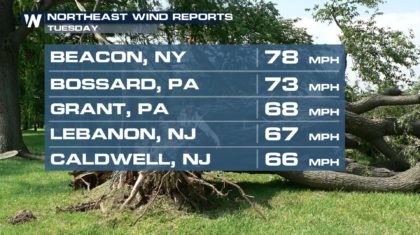 Large hail and damaging wind spread across the region, causing widespread damage.
The Evidence
https://www.facebook.com/WeatherNation/videos/10156504464344874/ https://twitter.com/albertomglopez/status/996529055213244416 https://twitter.com/_IronCurls_/status/996533120269737984 https://www.facebook.com/WeatherNation/videos/10156504356449874/ https://twitter.com/jscheckerNBCCT/status/996532264371617794 https://twitter.com/allliecaruso/status/996531696798400513 https://twitter.com/ChristianV821/status/996491093071073281 For WeatherNation — Meteorologist Jeremy LaGoo