Expect hot temperatures to continue for the Southeast and Northeast for the next couple days as the high continues to shift towards the east. Dewpoint temperatures are also looking to be high so expect very muggy conditions.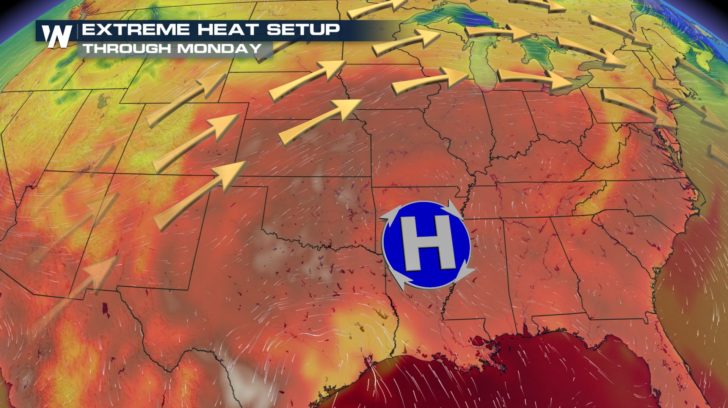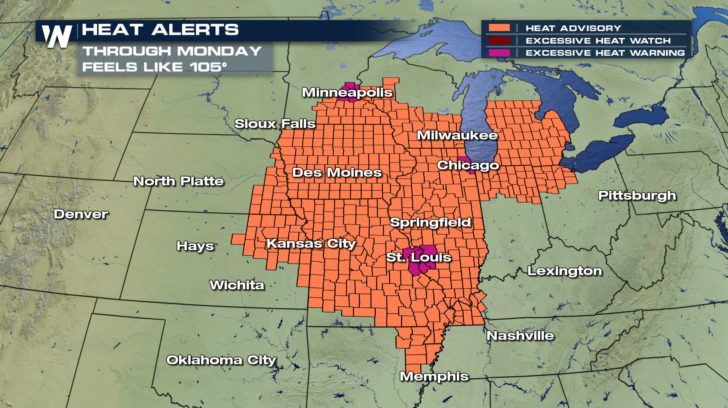 A heat advisory and excessive heat warning is in effect for parts of the upper Midwest and central parts of the United States. The hot temperatures mixed with moisture in the atmosphere will make it feel like the temperatures are in the triple digits.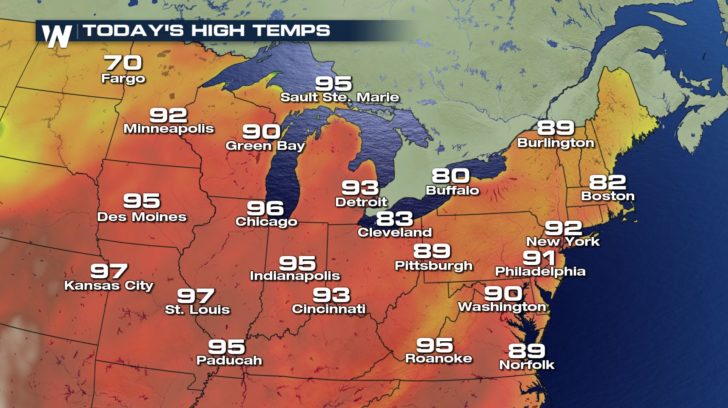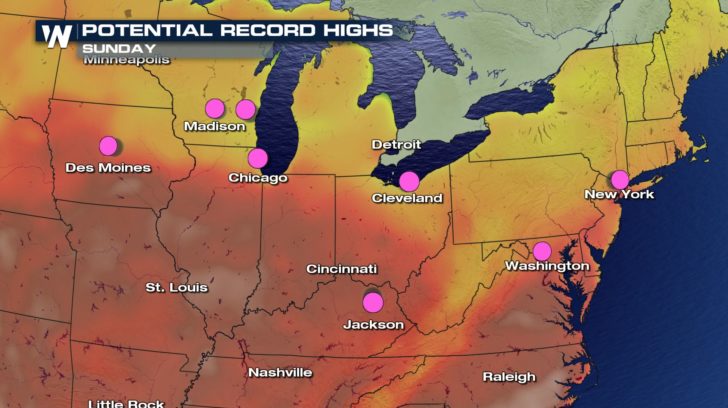 Most areas today will experience temperatures in the 90s. Some areas could even see record temperatures for today.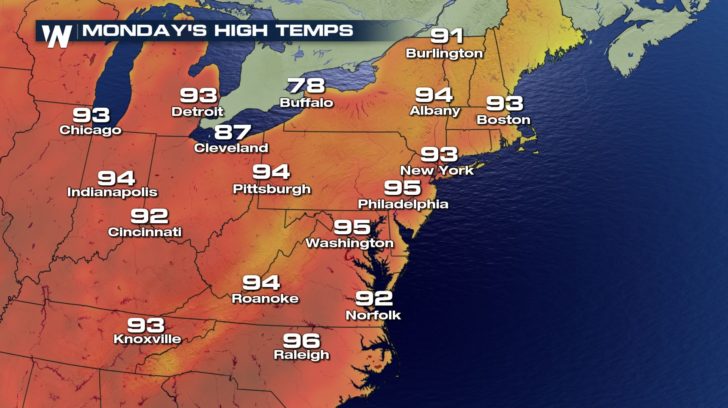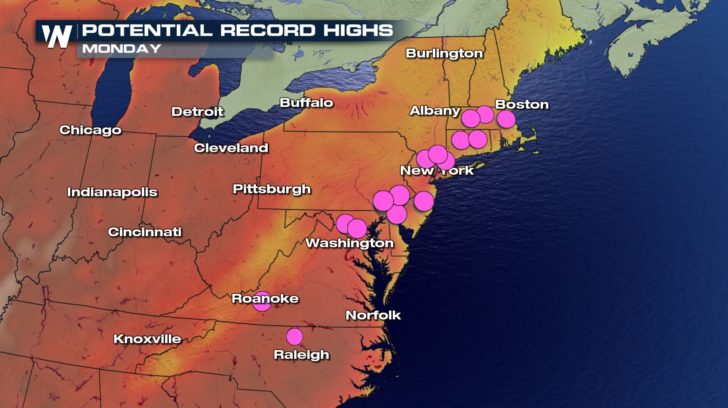 Hot temperatures continue into Monday with many cities in the Northeast possibly reaching record highs. Remember to stay hydrated throughout the next few days, and take breaks inside if you're working in the heat! For WeatherNation -Shelly Lindblade