Spring is officially upon us, but for many in the Eastern U.S. the next few days will feel more like summer! For the Northeast, many will be nearly 30° above normal, and in Florida temperatures will climb into the 90s! The record-breaking heat started Wednesday with a few records near the Great Lakes and Northeast as well as Florida, where some spots already hit the low 90s.
Northeast Heat
After setting some new records yesterday with highs in the middle 70s in some spots, more warm temperatures and record heat is on tap today. Today will be the warmest day for the Northeast with numerous record high temperatures in jeopardy of being broken!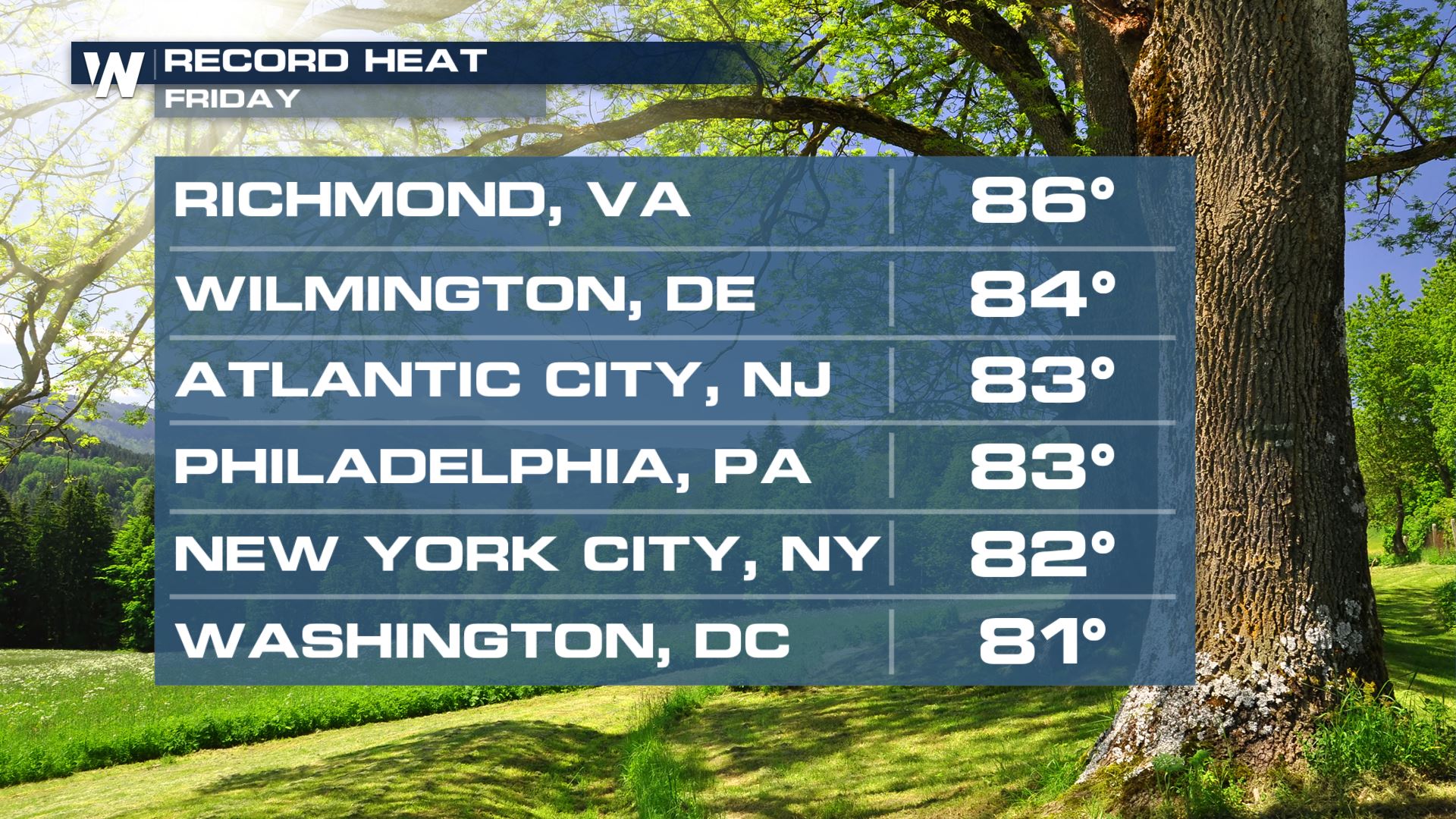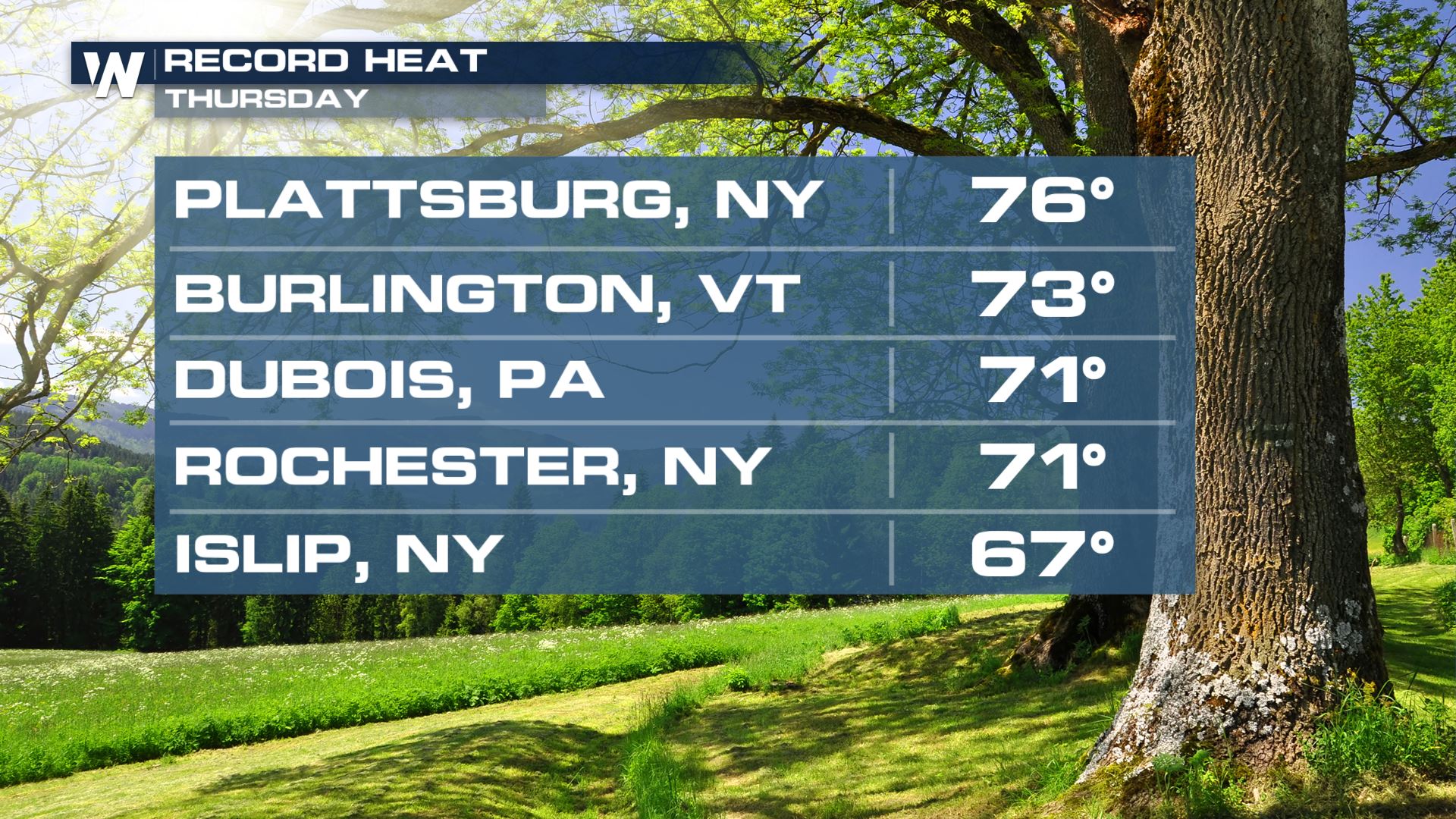 Today will be cooler for those in Western New York and Pennsylvania after a cold front moves through, but high temperatures will still be 5-15° above average. The warmest temperatures will be near Washington D.C. and Baltimore, both potentially reaching 80° in the afternoon.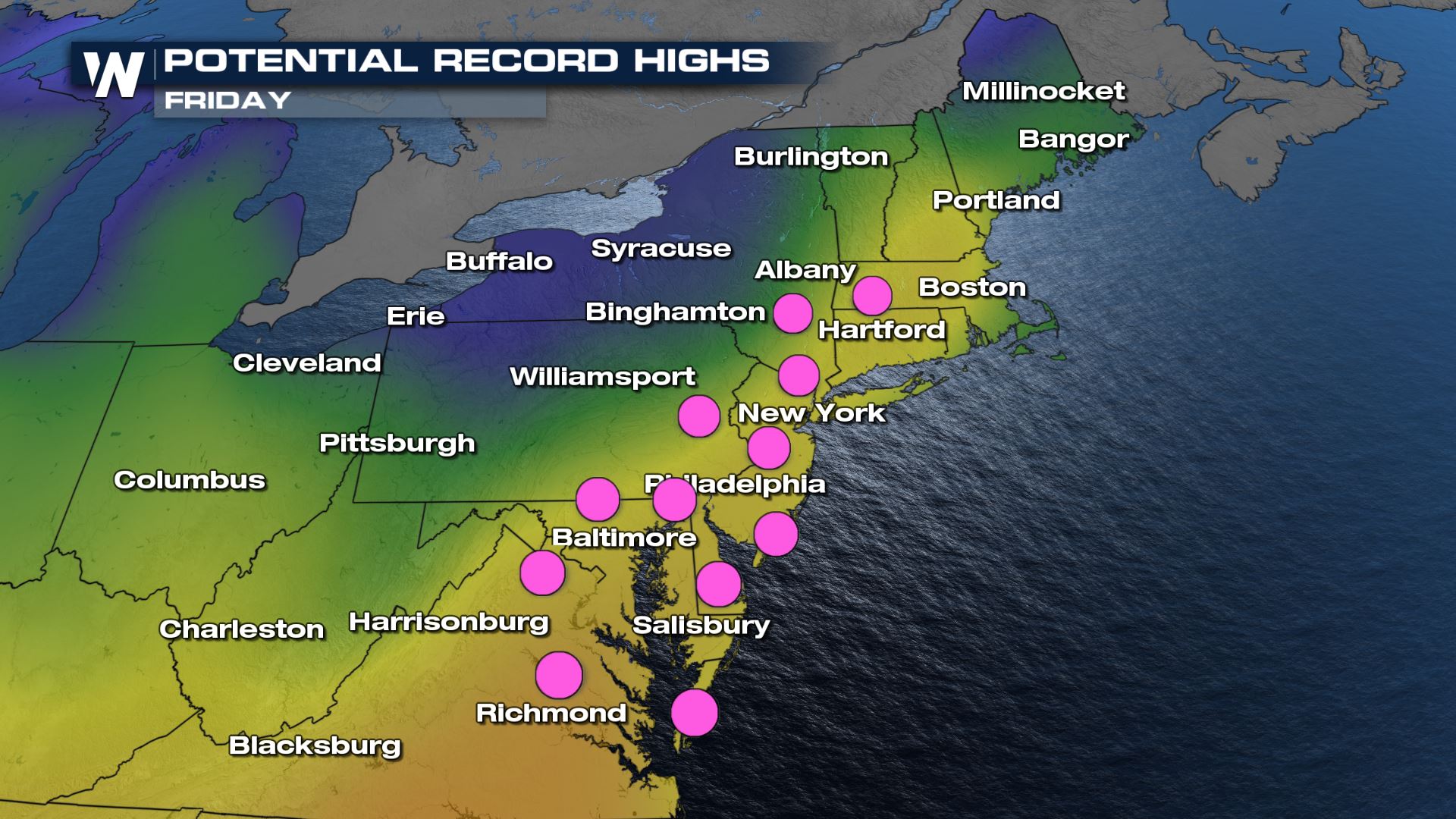 Widespread 70s and 80s are expected up and down the I-95 corridor today!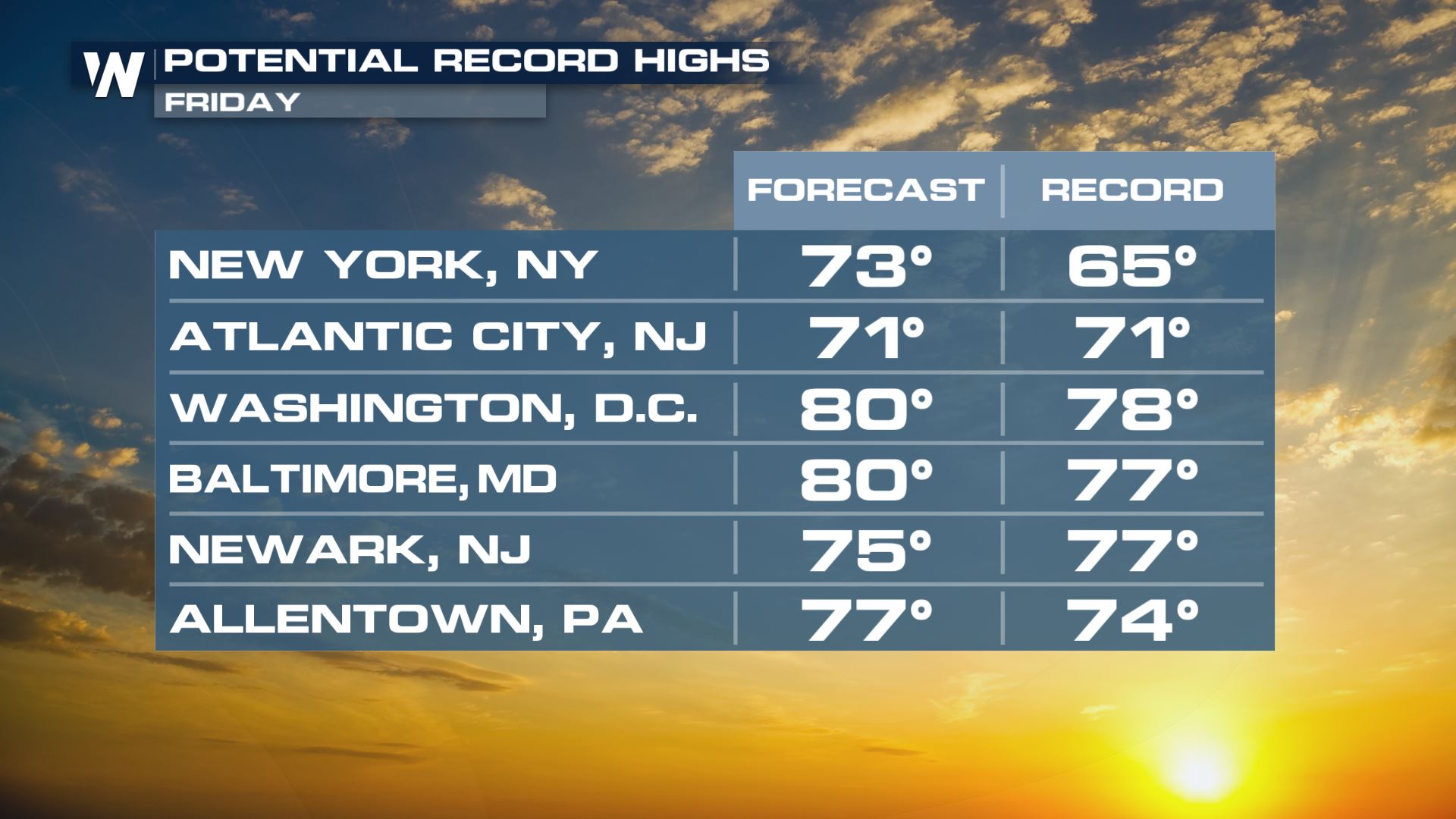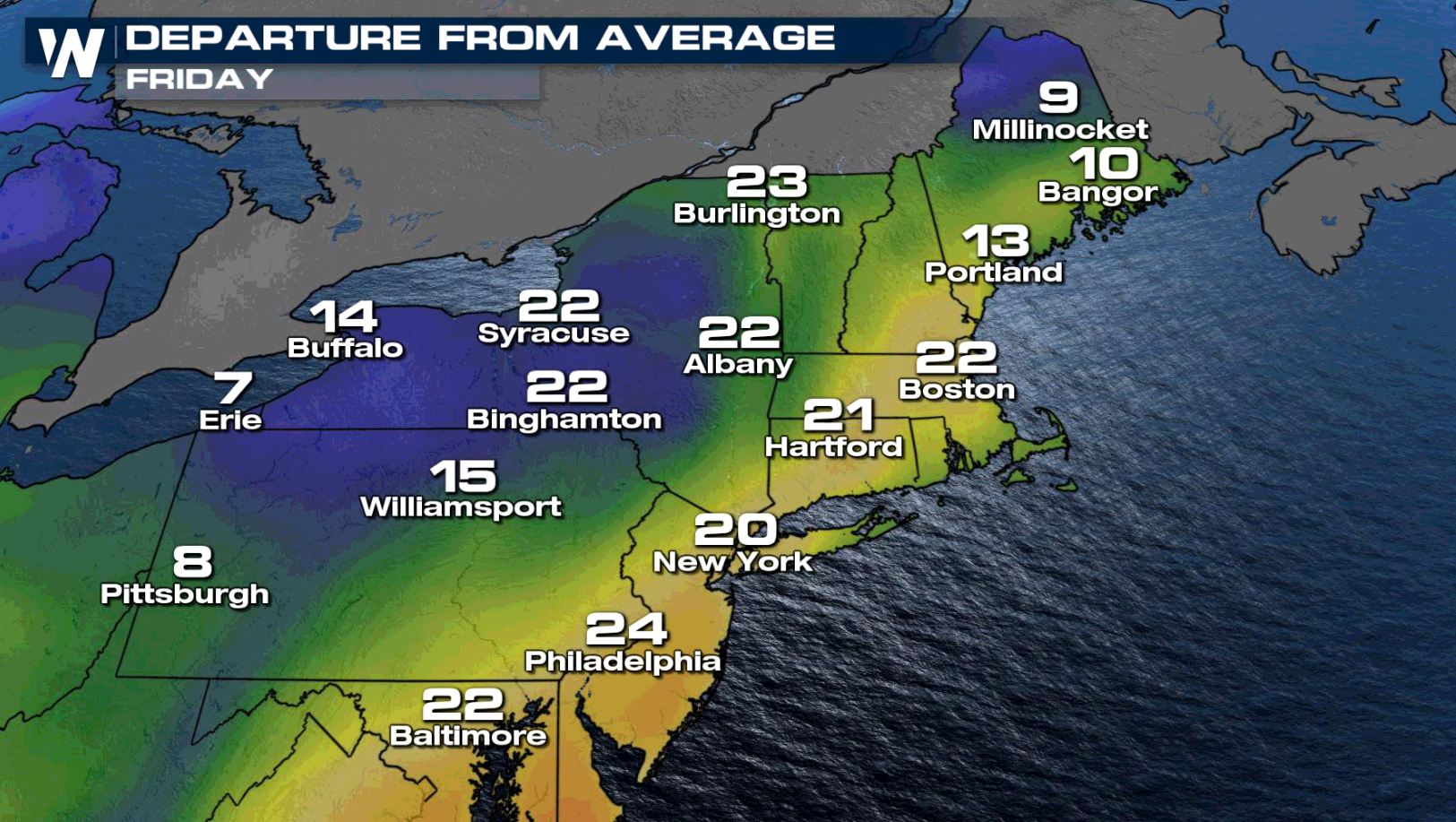 With temperatures expected to be up to 25° above average, it's no surprise several records will likely be broken. Washington, DC will max out today with highs near 80°, more than 20° above average for this time of year. Temperatures should return closer to average next week following a cold front with a more significant cooldown by late next week.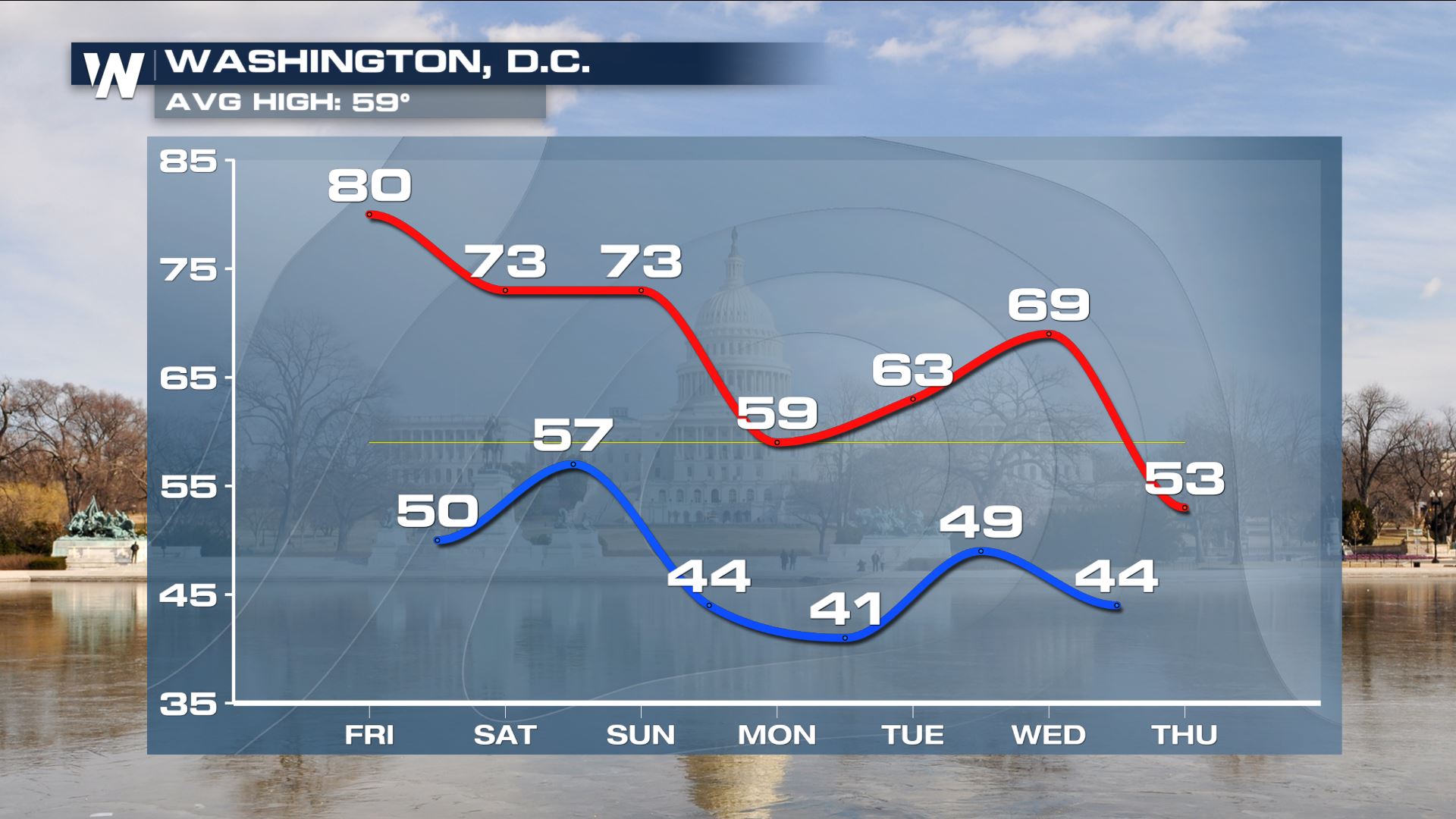 Florida Heat
This weekend will bring sizzling hot temperatures to the Sunshine State with highs expected to reach the 90s for some.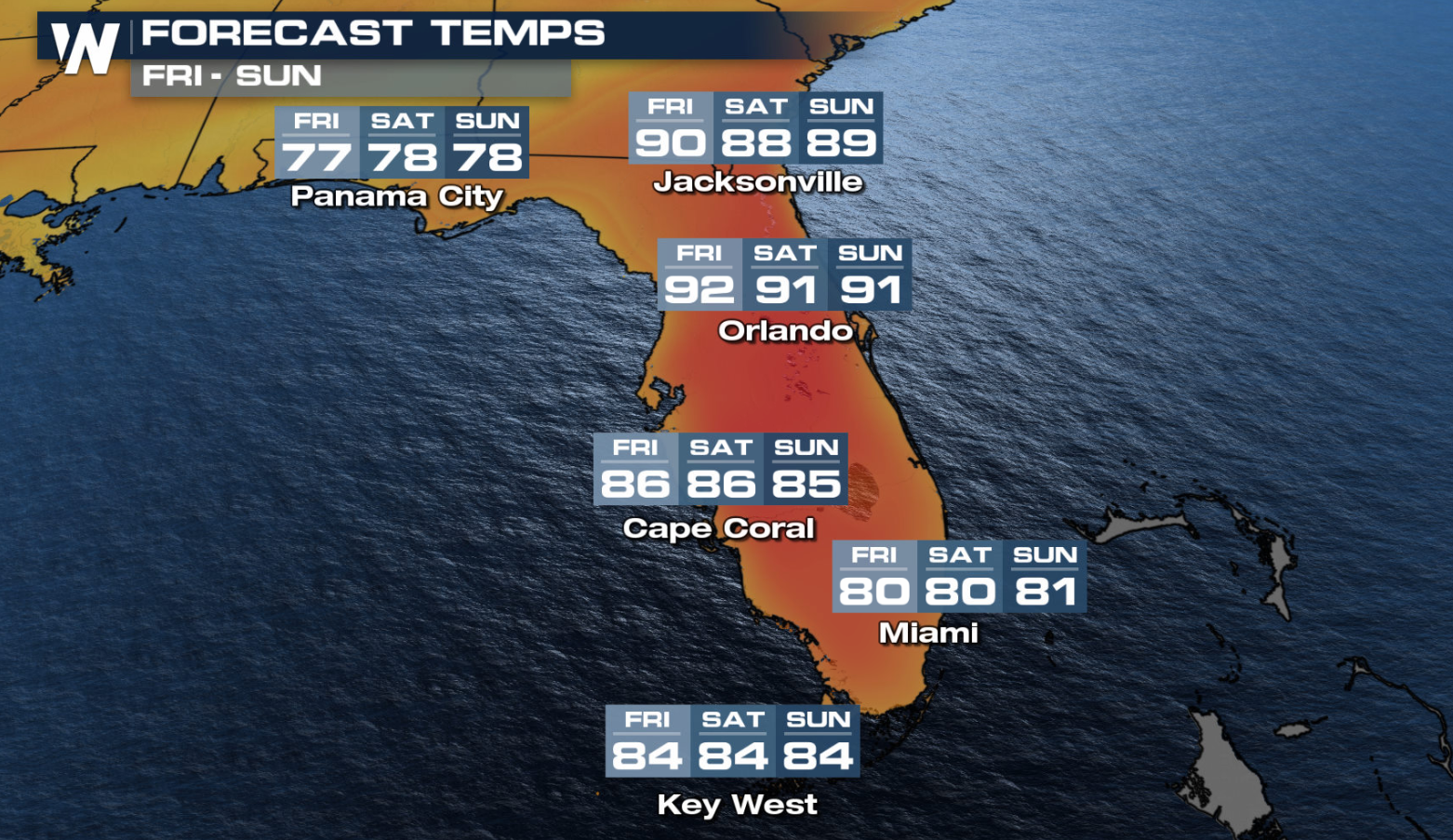 Once again a number of record highs could be set in Florida today and tomorrow.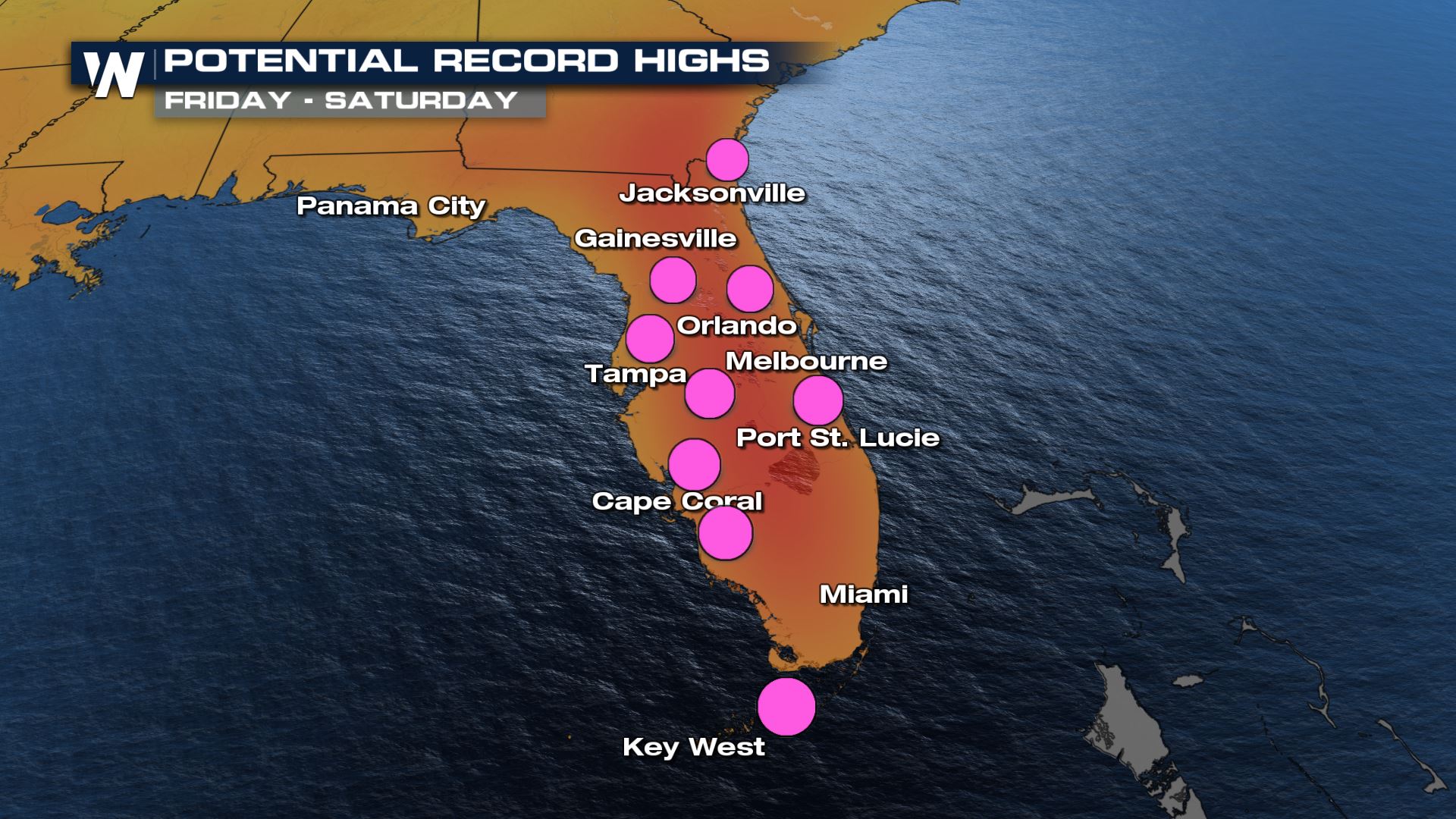 Lots of 90s are possible with heat index temperatures running a few degrees warmer than temperatures.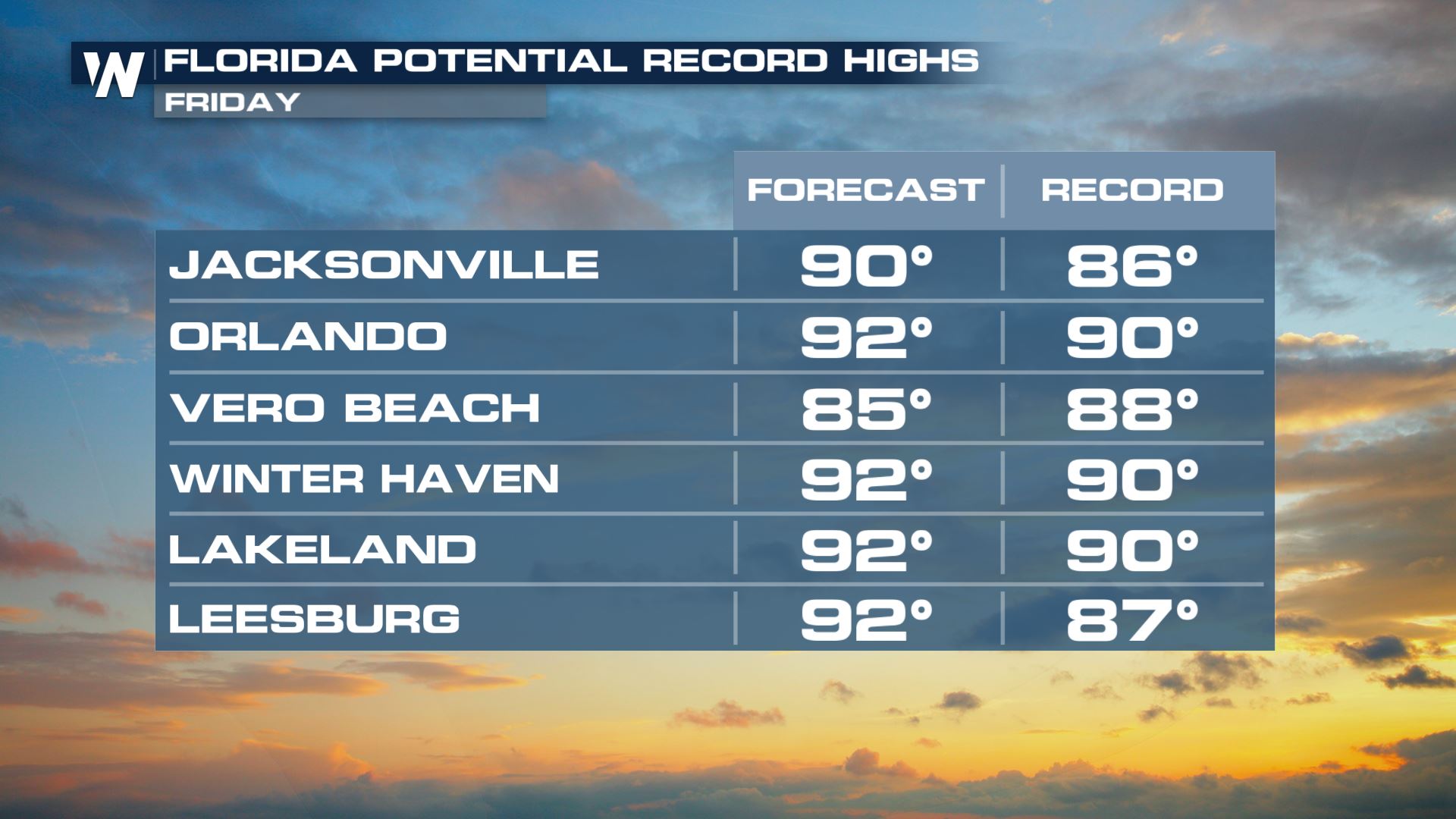 Temperatures for or northern and central Florida stay 5-15° above average Friday following a very warm day Thursday.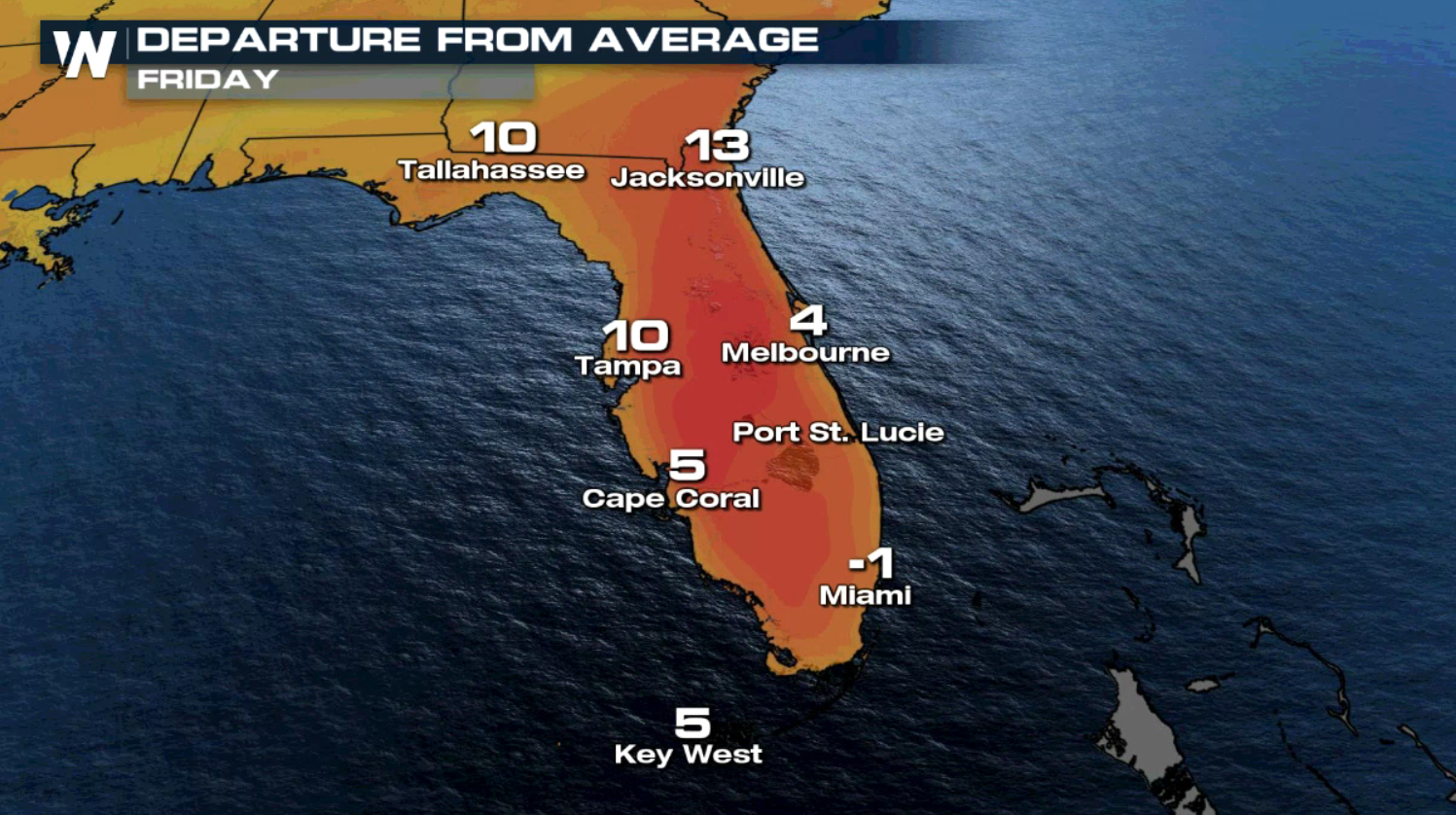 The extremely warm temperatures continue through the weekend and into early next week. This is as high pressure sets up near the Bahamas and allows for warm and humid air to come off the Gulf of Mexico on the western side of the high. The high pressure will also push down on the air, helping it to warm as it sinks to the surface and prevents any cloud cover from forming.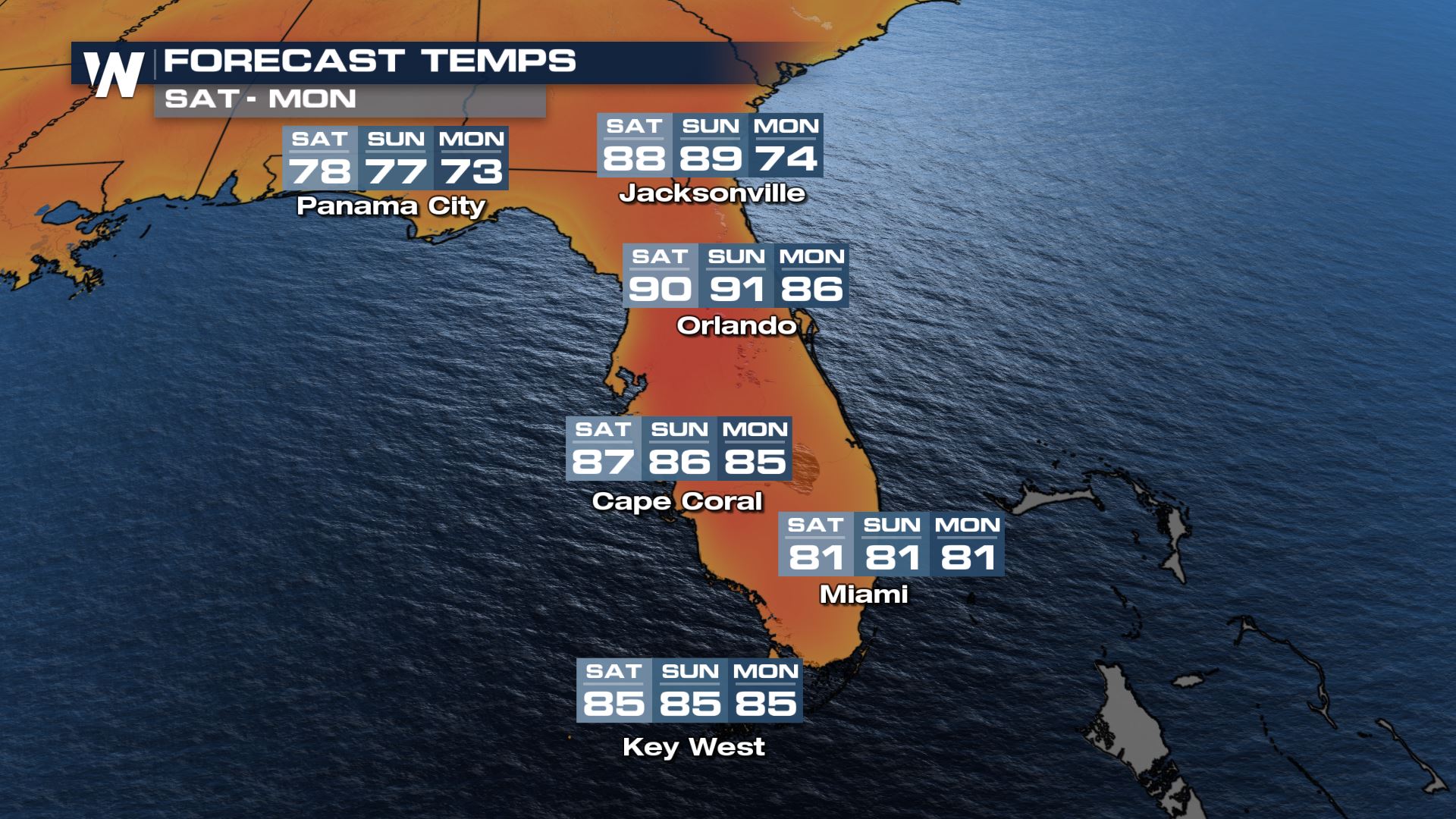 On Friday, Orlando has a forecast high of 93° which is several degrees above their current record for March 26th and well above their average high of 79°. Temperatures are expected to stay in the 90s through the weekend with a small cool down coming for the beginning of next week.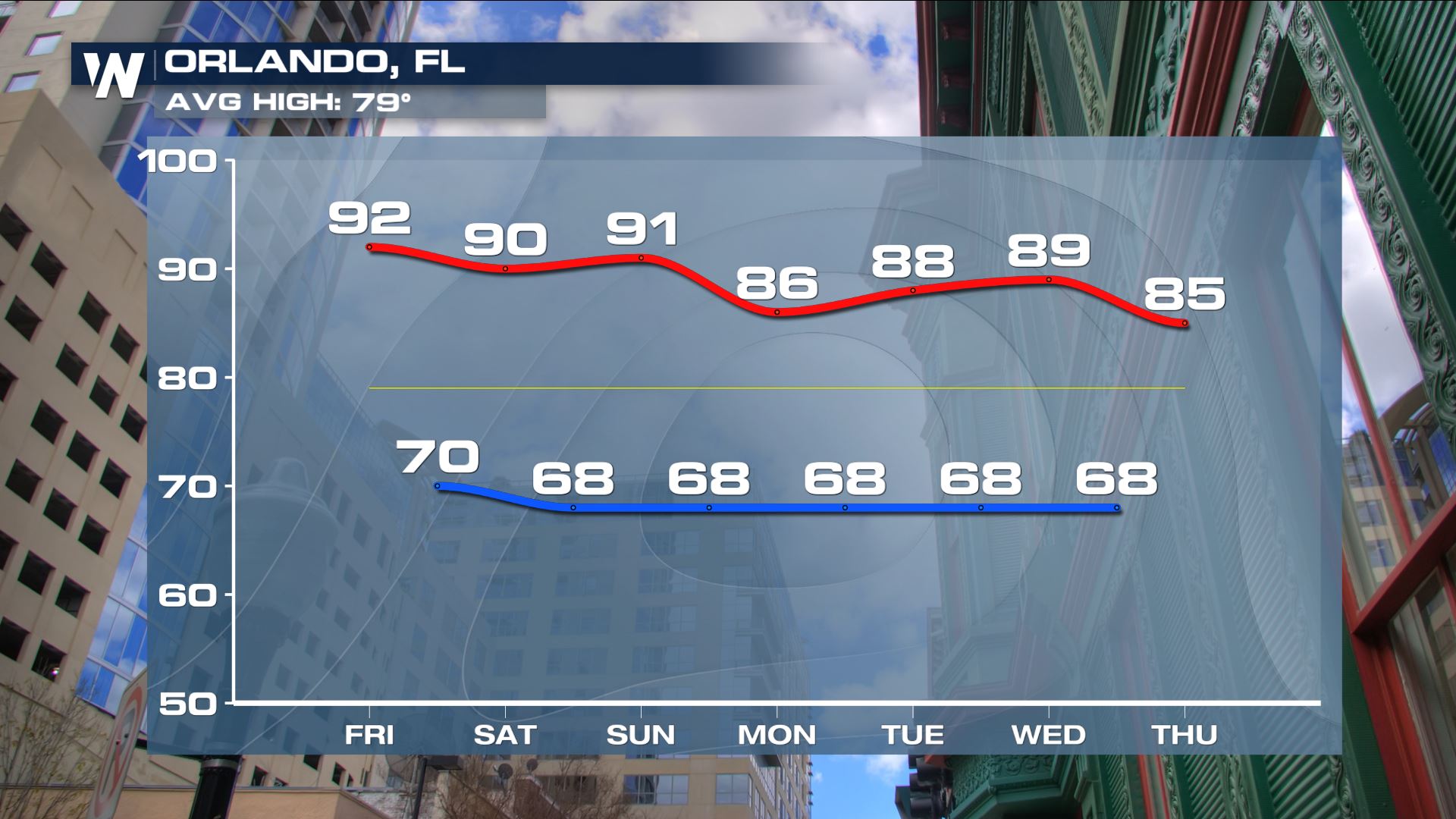 Jacksonville typically should have a high temperature of 75° this time of year but the forecast high is closer to the 90s through the weekend! Temperatures stay warm into the middle of next week, only dipping slightly by the end of the work week.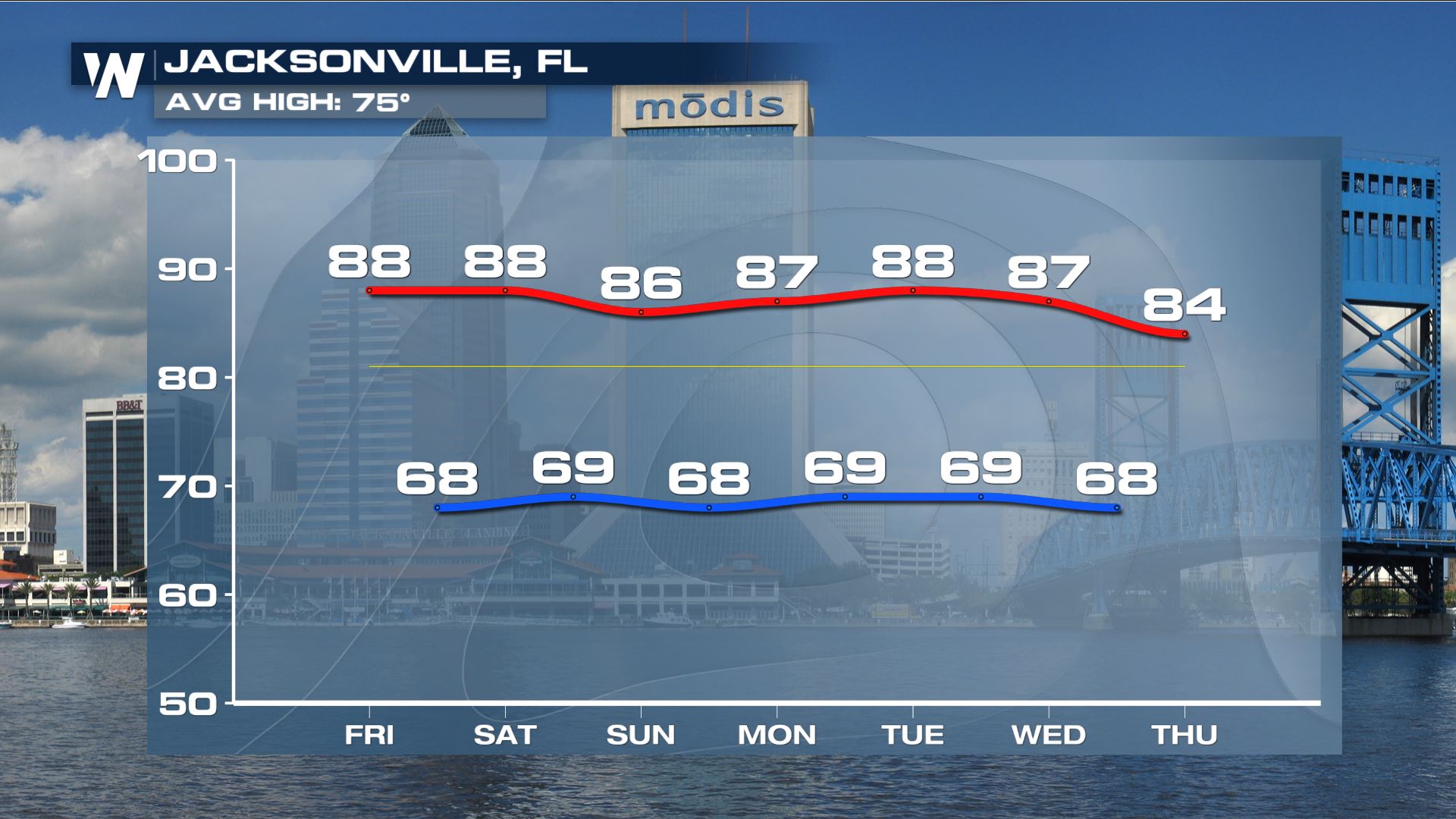 More updates are on the all day on WeatherNation!