While the eastern half of the US is cooling off into the weekend, the temperatures out west and into the central US are expected to spike. Several cities into the high plains and Pacific northwest could be setting records for afternoon high temperatures Friday, Saturday and/or Sunday.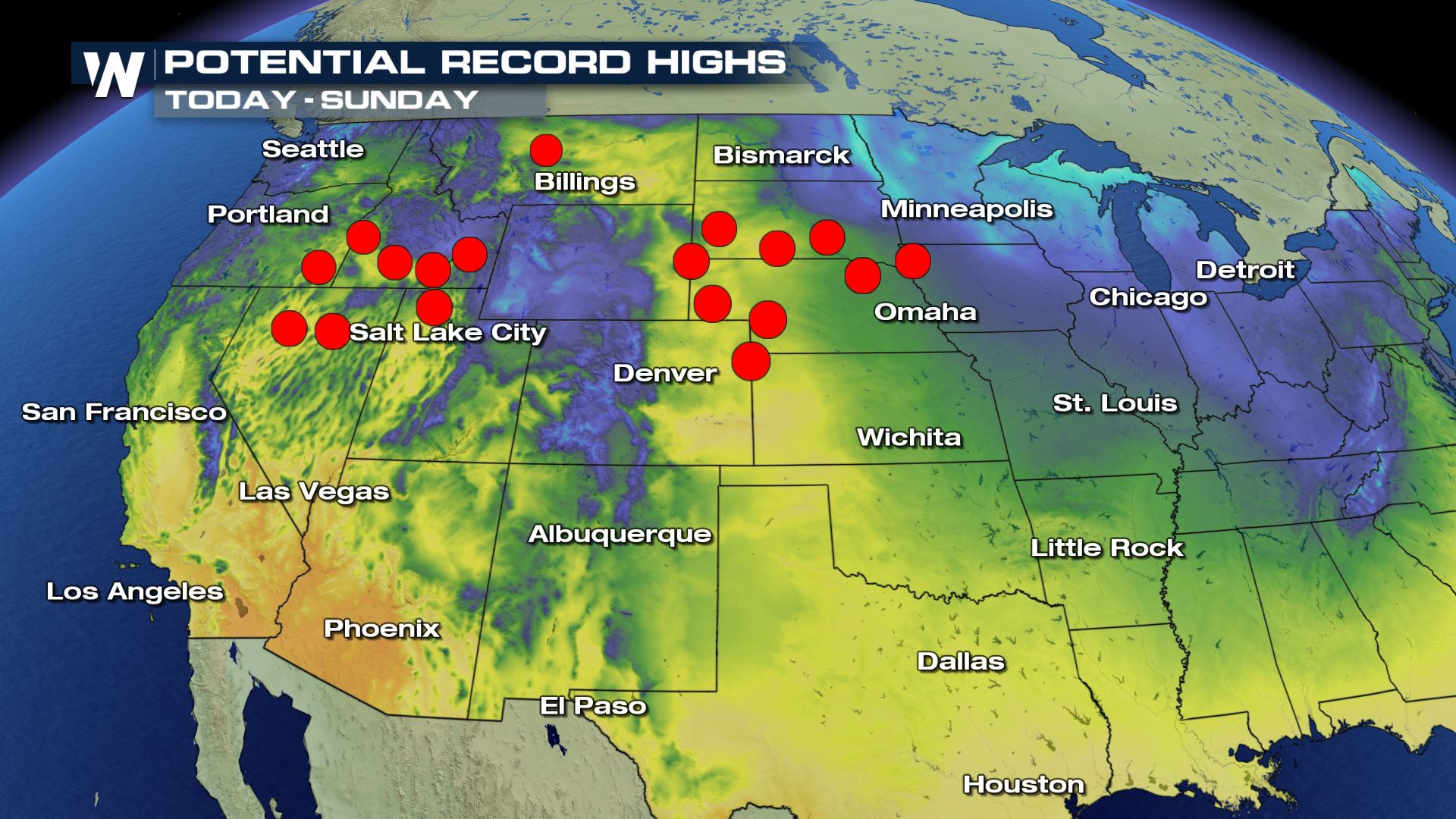 Temperatures are looking to reach 15 - 30 degrees above average for this time of year which means several locations could get close to or tie those records today and tomorrow.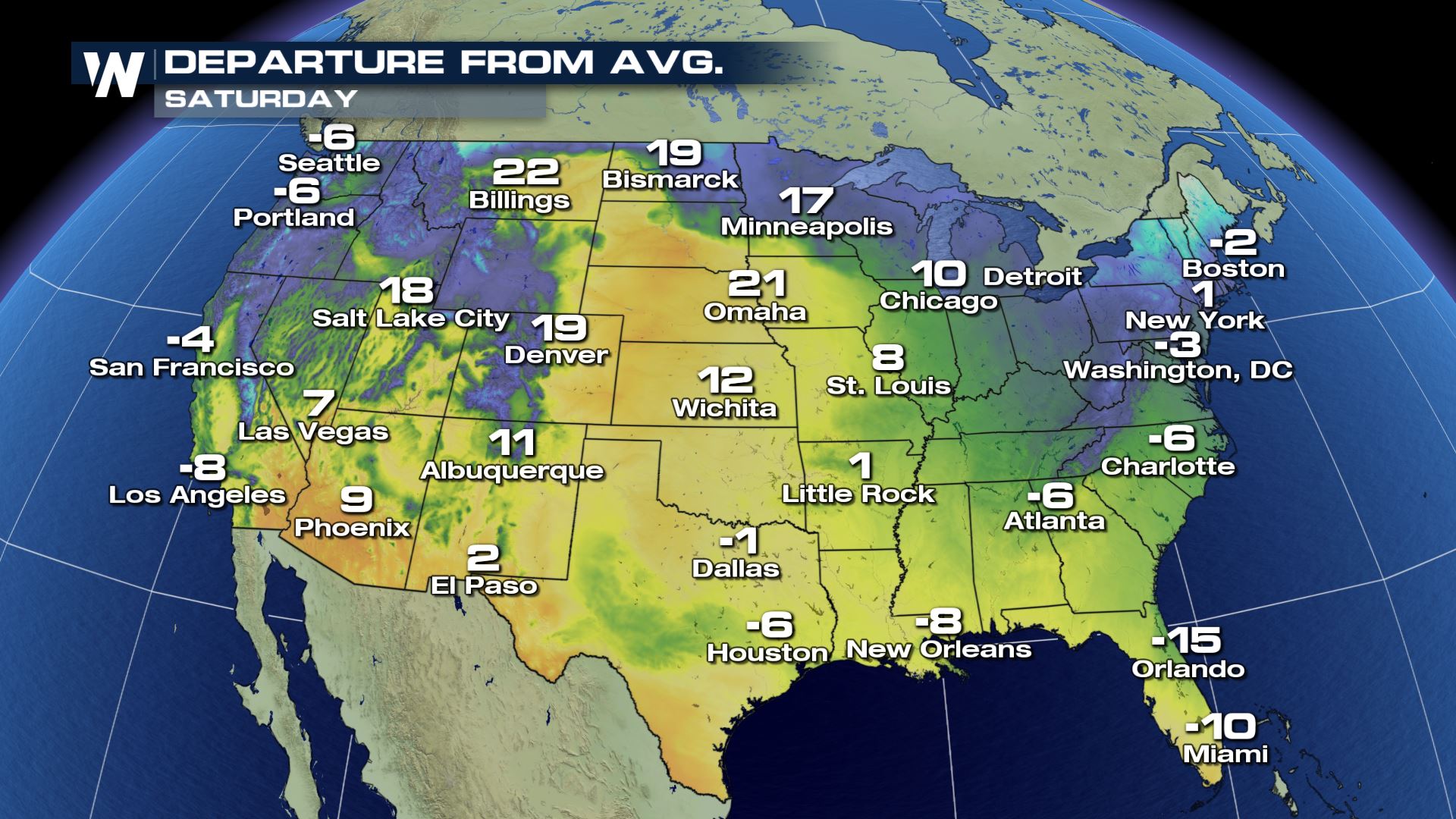 A few of those cities which could near or break records are listed below for today and tomorrow.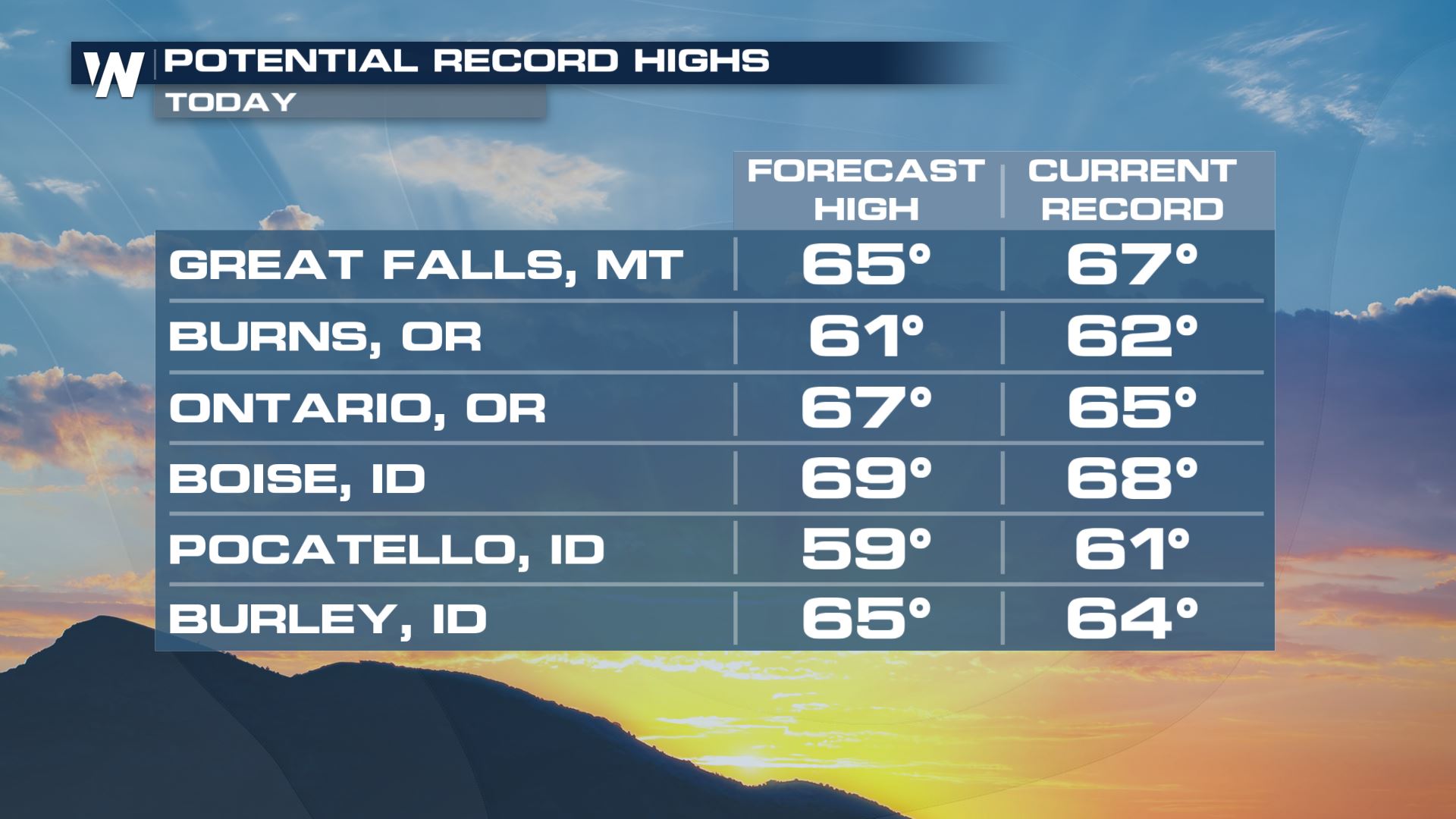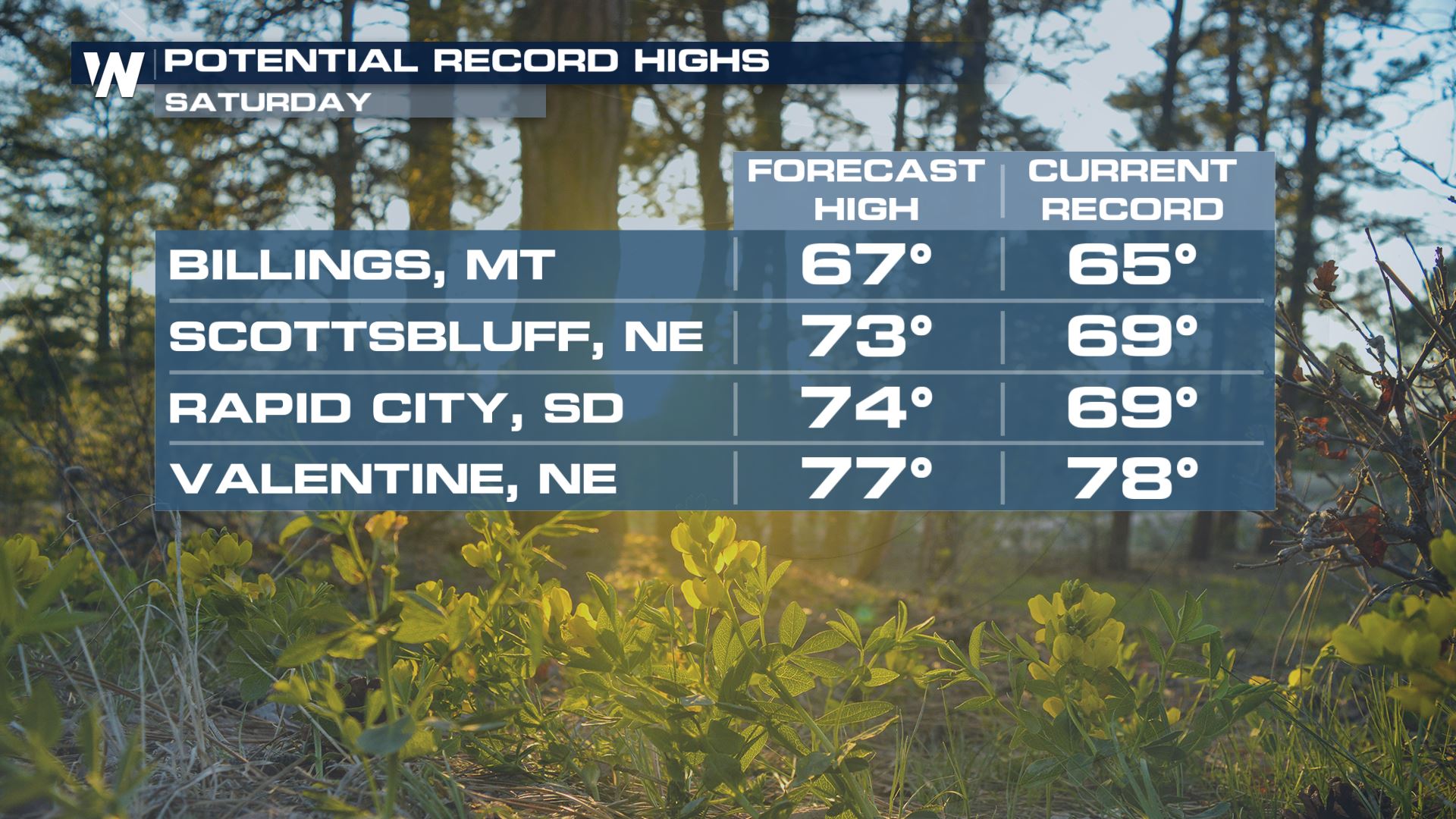 It is a quick spike in temperatures for some in the north. The warm air slowly begins to push farther east and the cooler, more seasonal air mass returns closer to the Canadian/US boarder. The central US still remains warm and mild into early next week.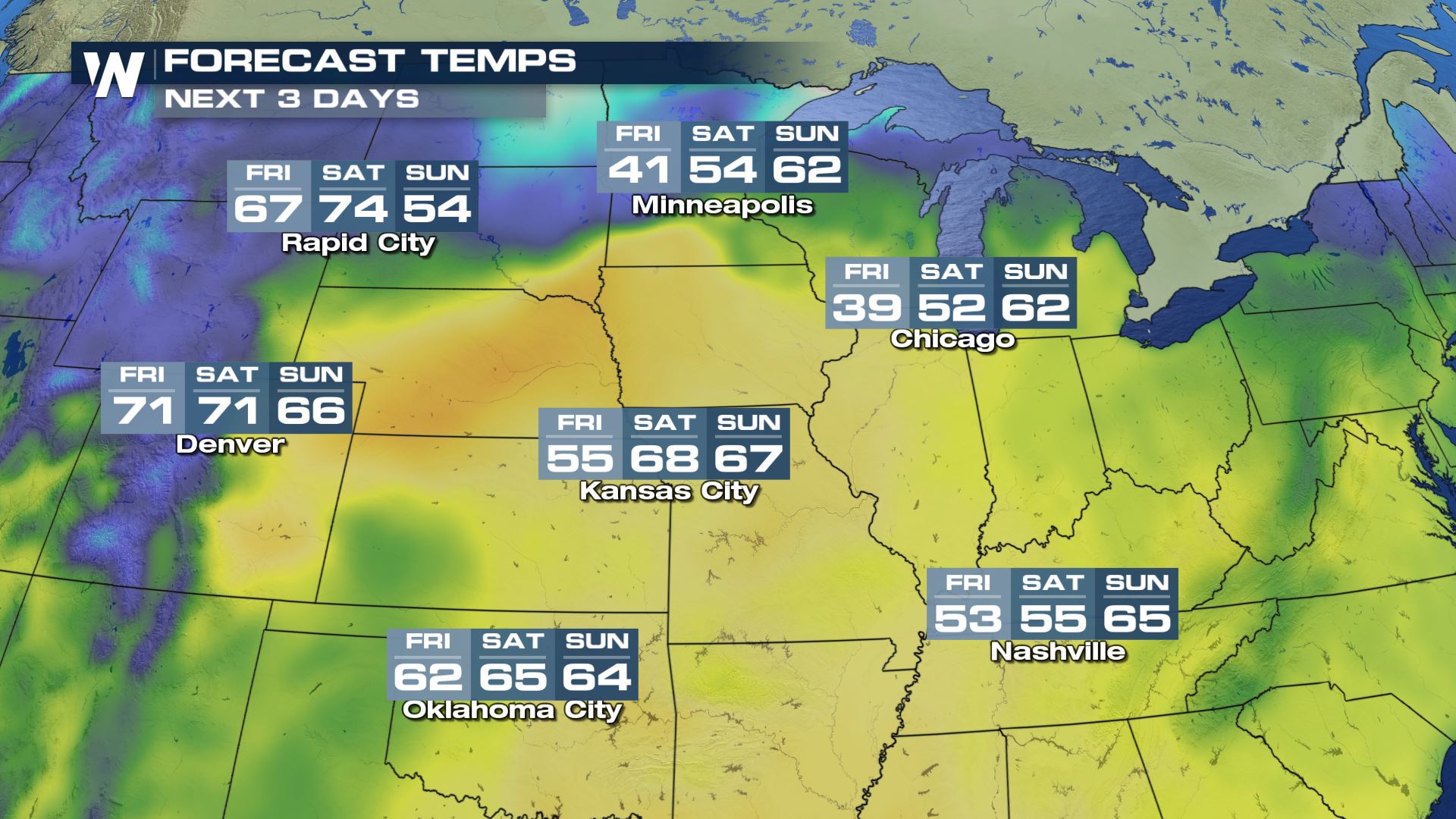 The trends are visible in cities like Atlanta, GA and Rapid City, SD. Atlanta - chilly through the weekend before the warm air returns through next week. Rapid City - drops temps back down by the latter half of the weekend and stays cooler next week.