The hits just keep on coming regarding record hot temperatures across the Desert Southwest United States.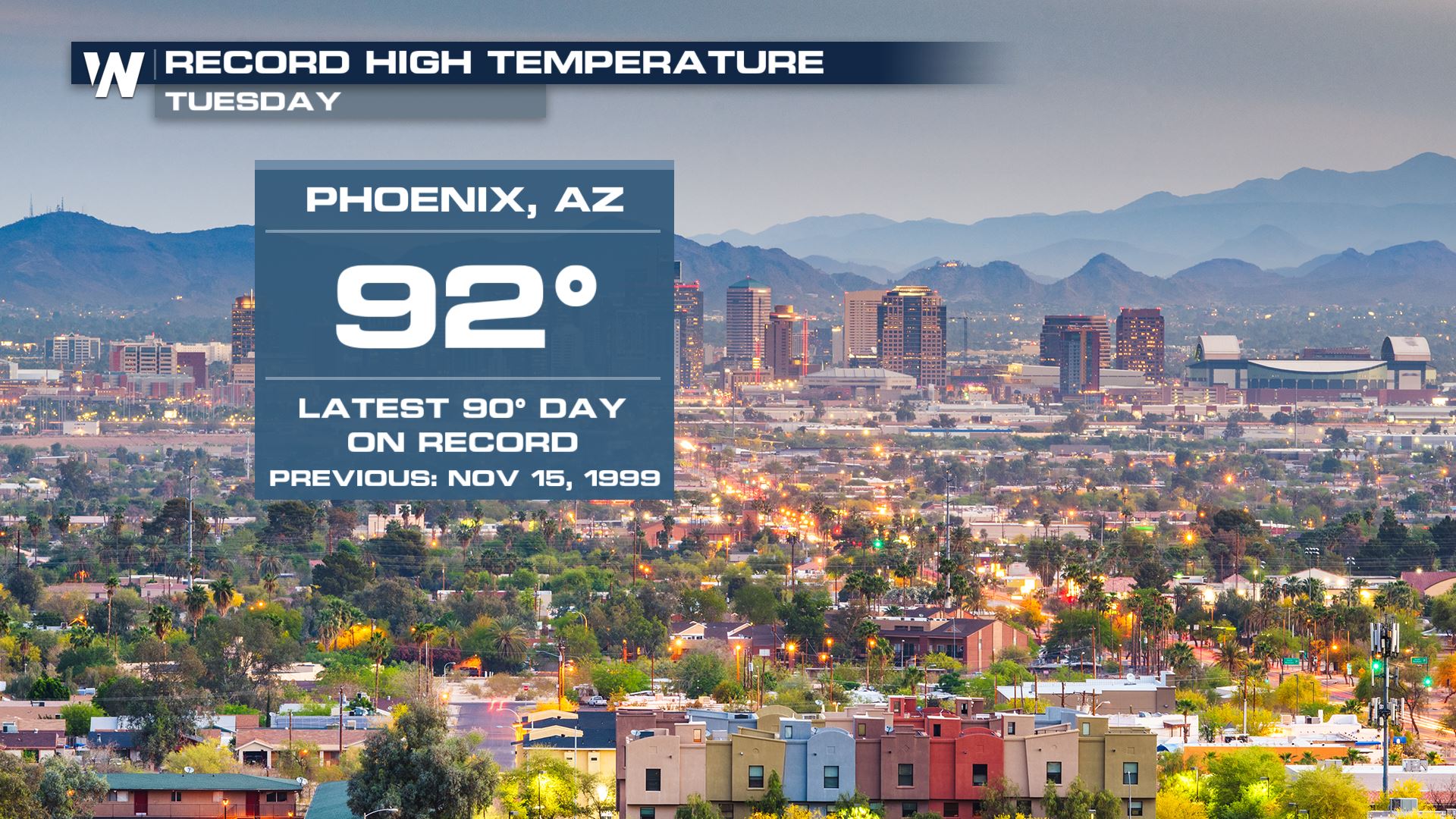 A record high temperature was established in Phoenix, Arizona Tuesday, November 17 reaching 92 degrees! Phoenix, Arizona touched 92 degrees on Tuesday afternoon, shattering its previous record high temperature of 87 degrees in 2008. This is also the latest 90-degree reading observed in Phoenix in a calendar year, on record. https://twitter.com/NWSTucson/status/1328819503849897985 It wasn't just Phoenix breaking records Tuesday, neighboring Tucson broke its record high temperature of 92 degrees. Between both of these locations in Arizona, they were the hottest spots across the entire Contiguous United States Tuesday.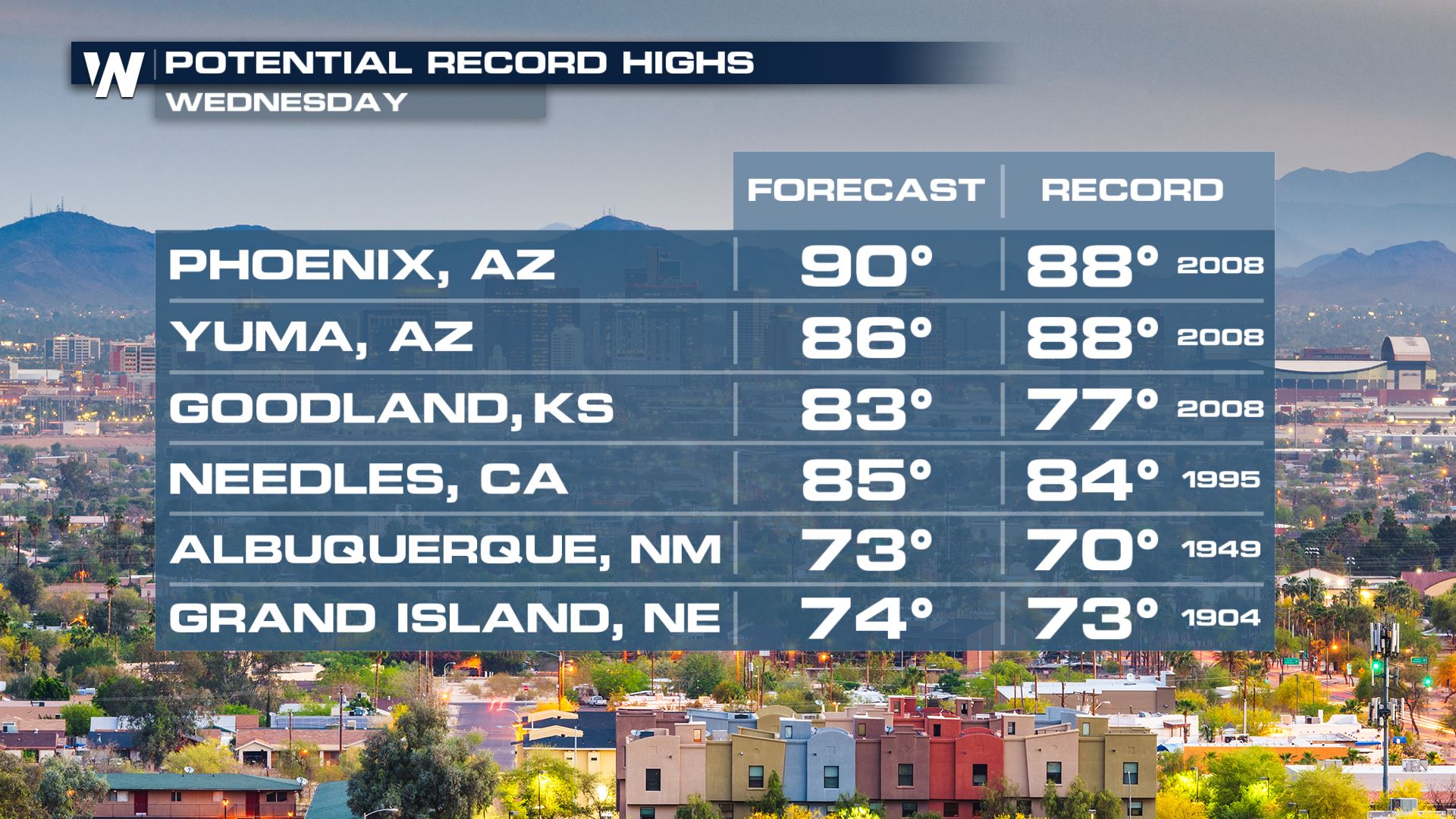 Potential record high temperatures (left) versus existing record highs (right) for Wednesday, November 18. It'll be another warm one Wednesday! Potential record high temperatures are forecast once again.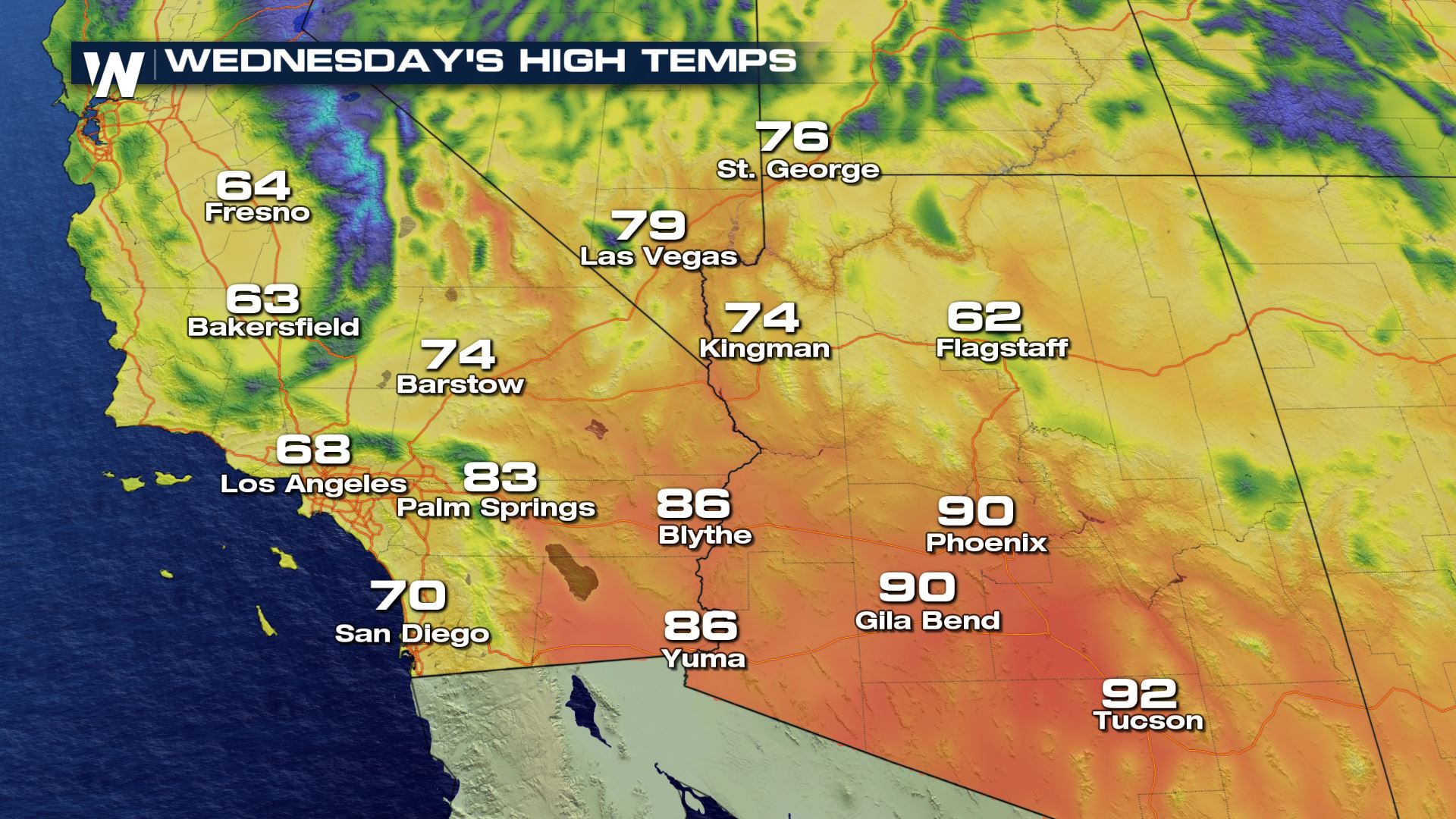 Forecast high temperatures Wednesday, November 18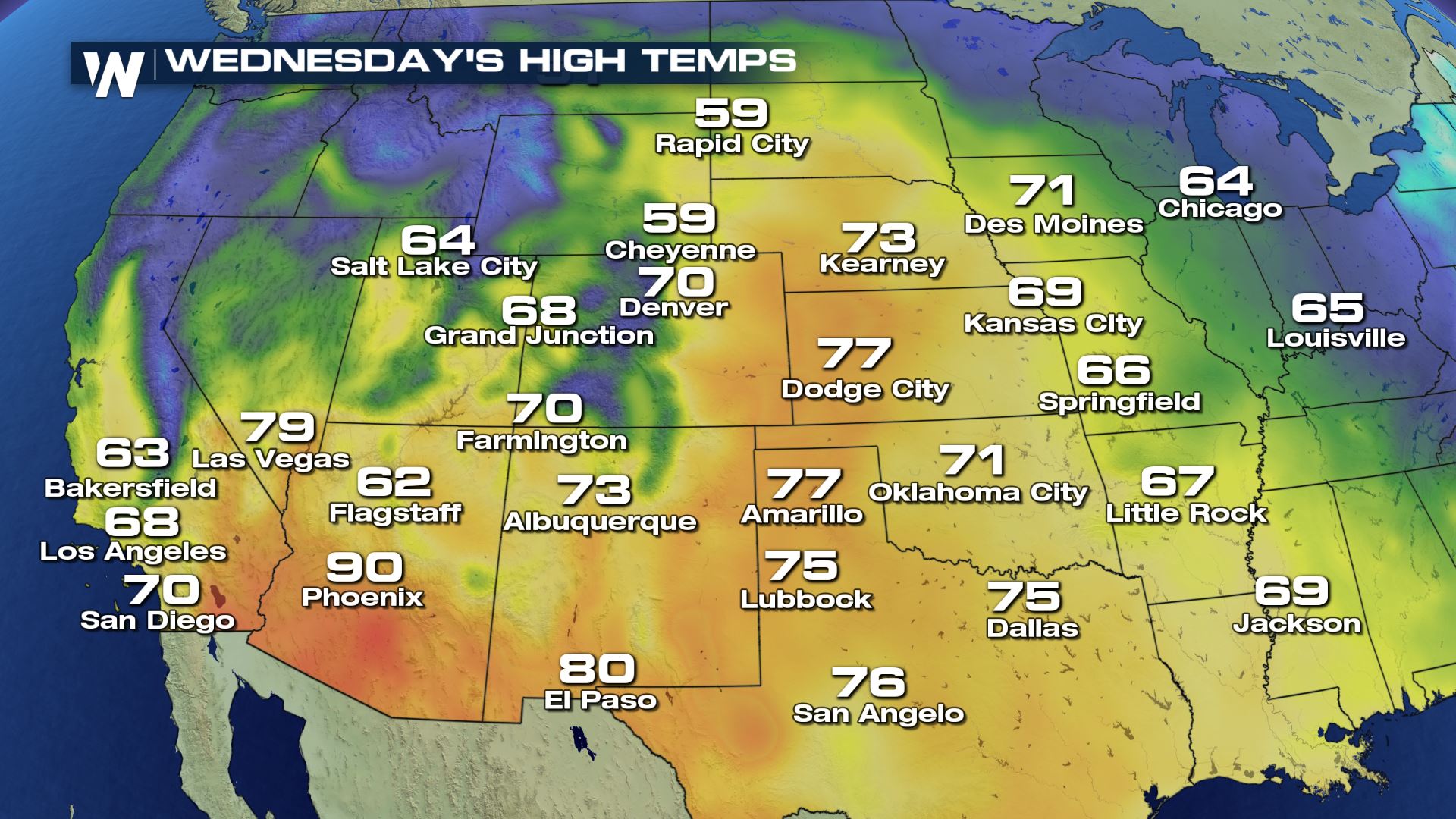 Forecast high temperatures Wednesday, November 18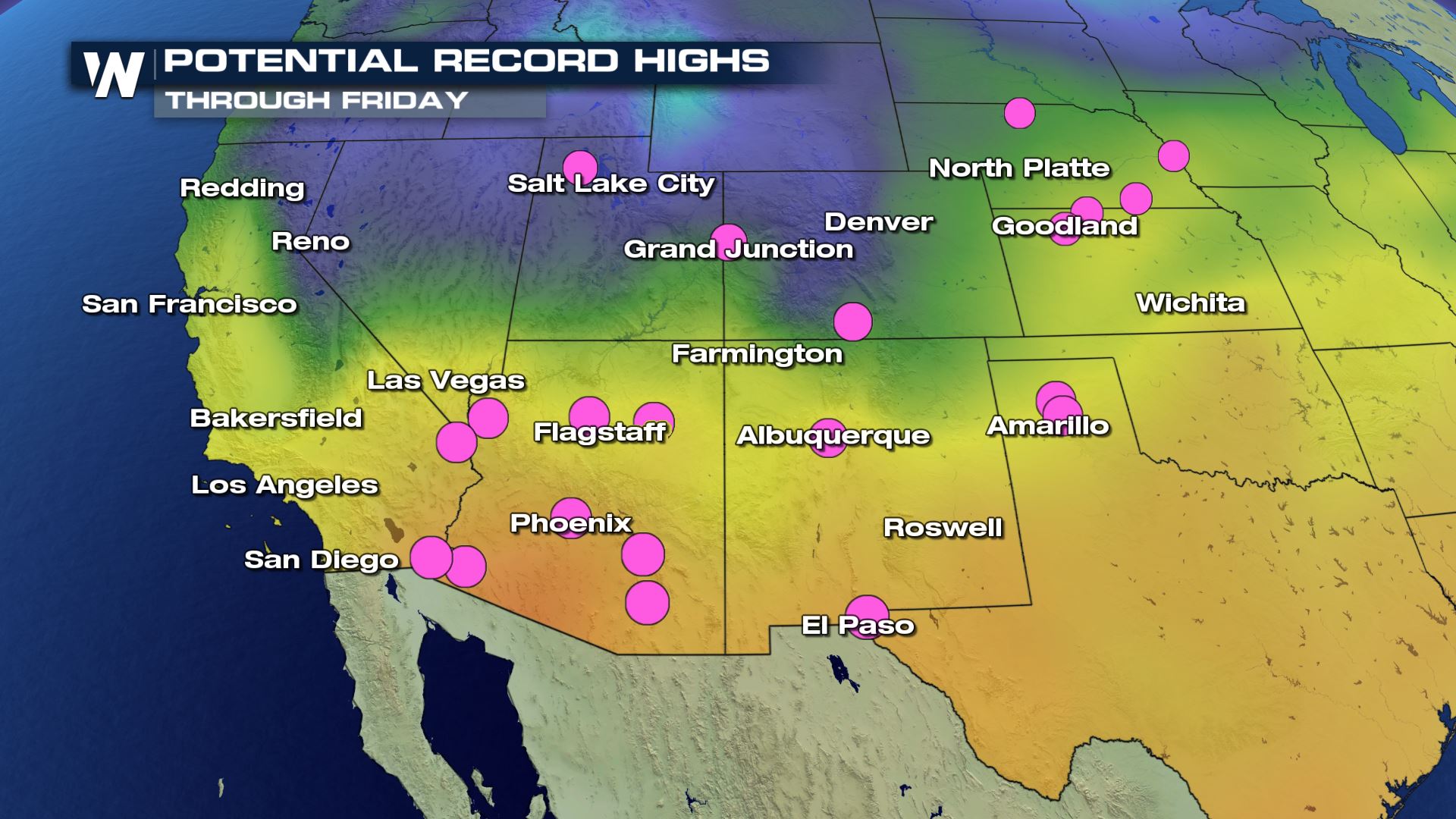 Potential daily record high temperatures (pink dots) through Friday, November 20 A slight cool down is forecast at the end of the week and this weekend, however this hot story continues for most of 2020. Phoenix has already had a record number of 110 degree days in the peak of summer's heat, along with numerous other Southwest cities breaking these similar "number of 90/100 degree days."