Hot temperatures and increasing humidity will lead to another uncomfortable day in the Northeast. Heat Advisories have been issued across the region, including Boston, New York, and Philadelphia.  The heat index will top above the century point this afternoon in most areas.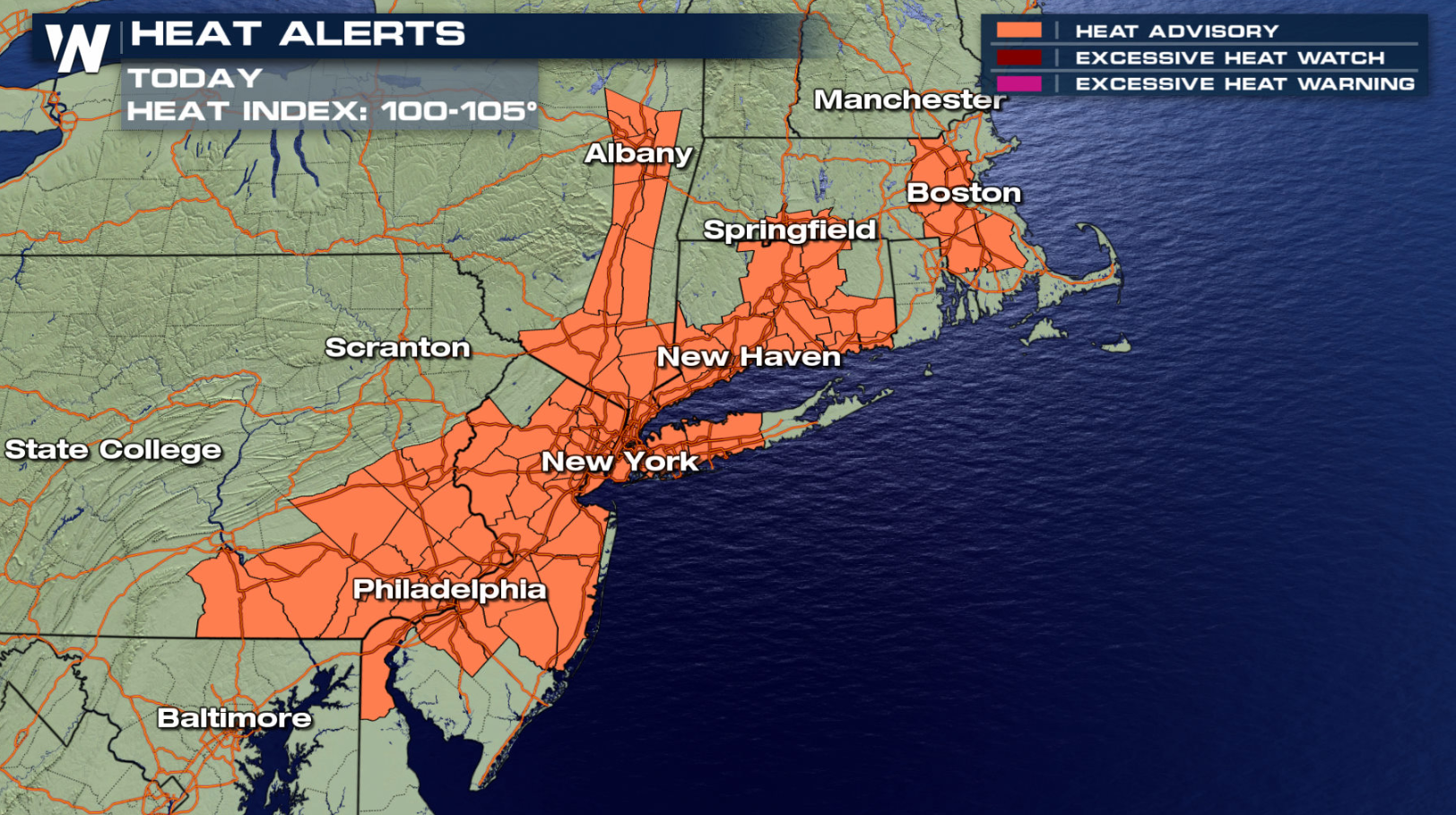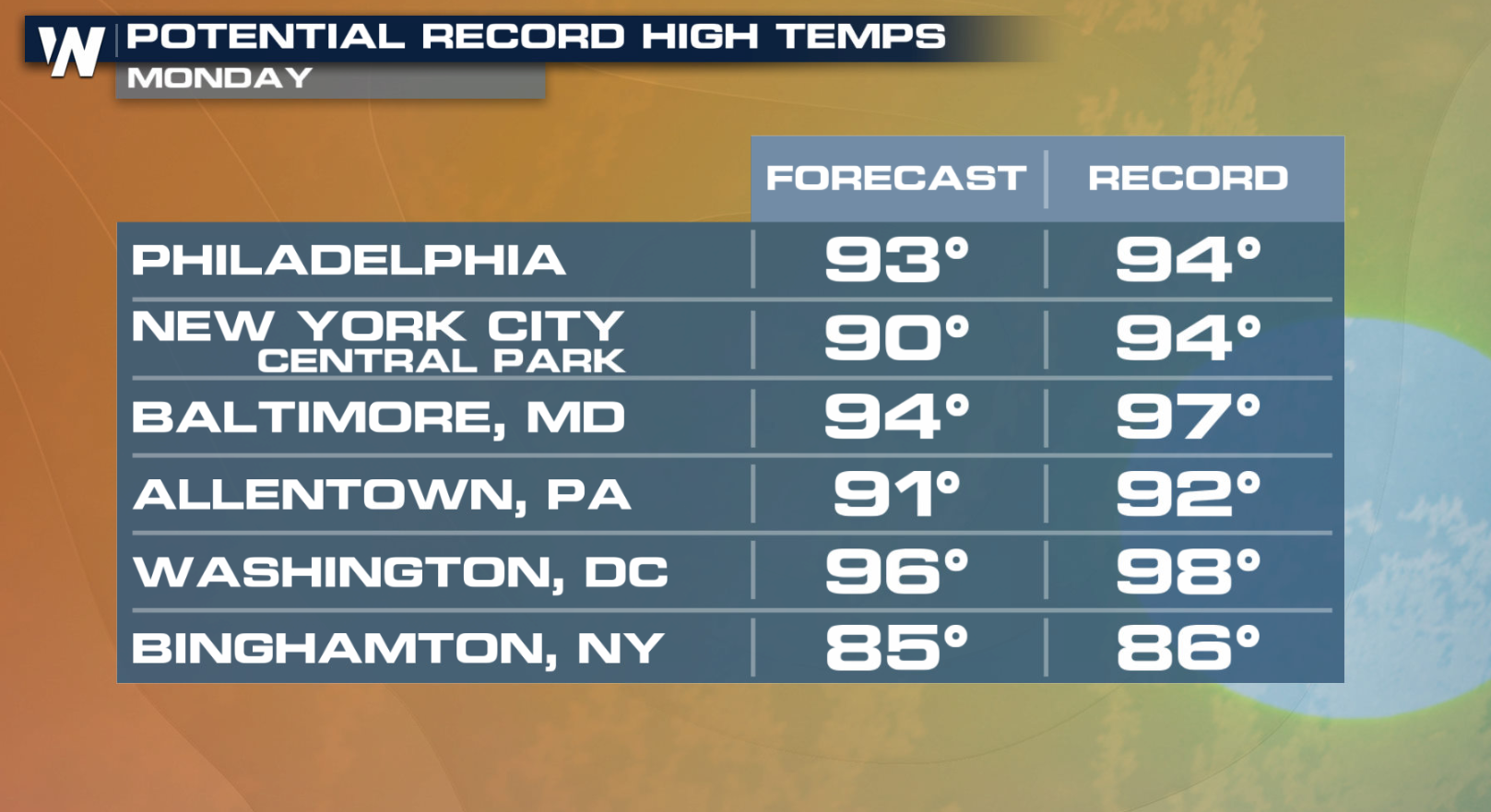 The combination of hot temperatures and high humidity will combine to create a situation in which heat illnesses are possible. Drink plenty of fluids, stay in an air-conditioned rooms, stay out of the sun, and check in on relatives and neighbors. Take extra precautions, if you work or spend time outside. When possible, reschedule strenuous activities to early morning or evening. Know the signs and symptoms of heat exhaustion and heat stroke. Wear light weight and loose fitting clothing when possible and drink plenty of water.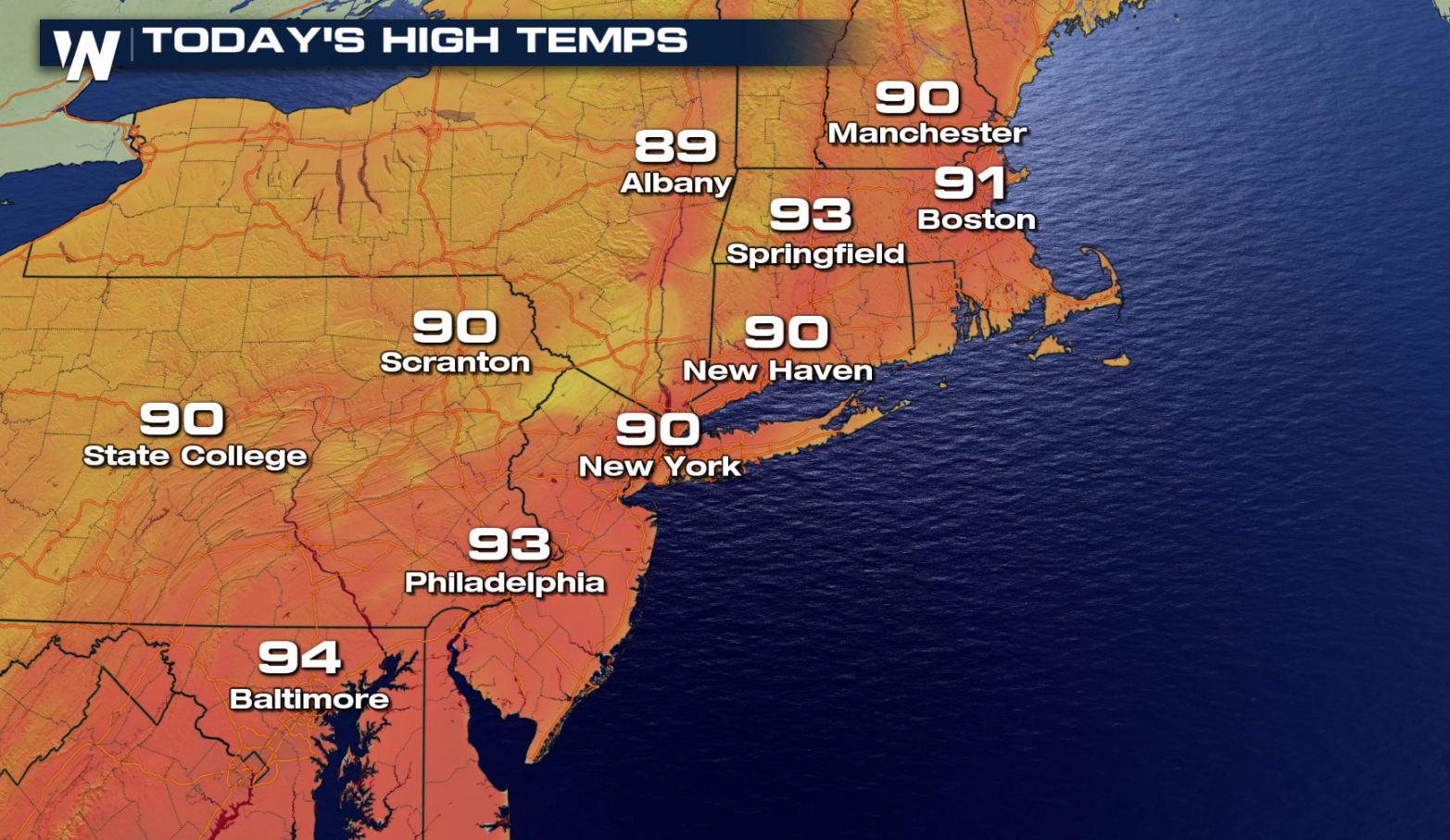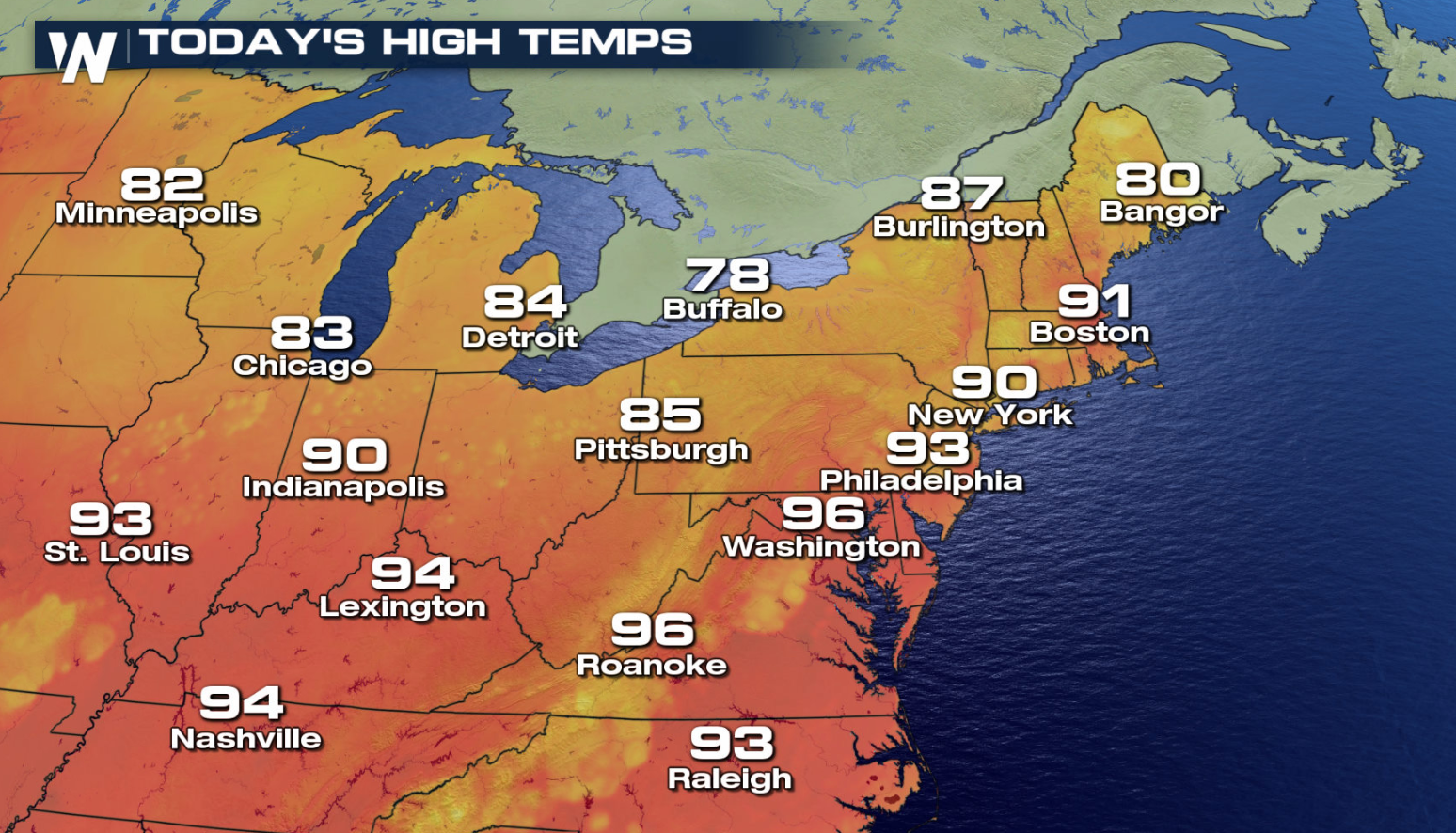 Record highs are possible today (Monday) with temperatures well into the 90s in most areas. With dew points in the 70s, the heat index will hit 100+. Highs will still be warm Tuesday, but not as uncomfortable with highs in the 80s to low 90s.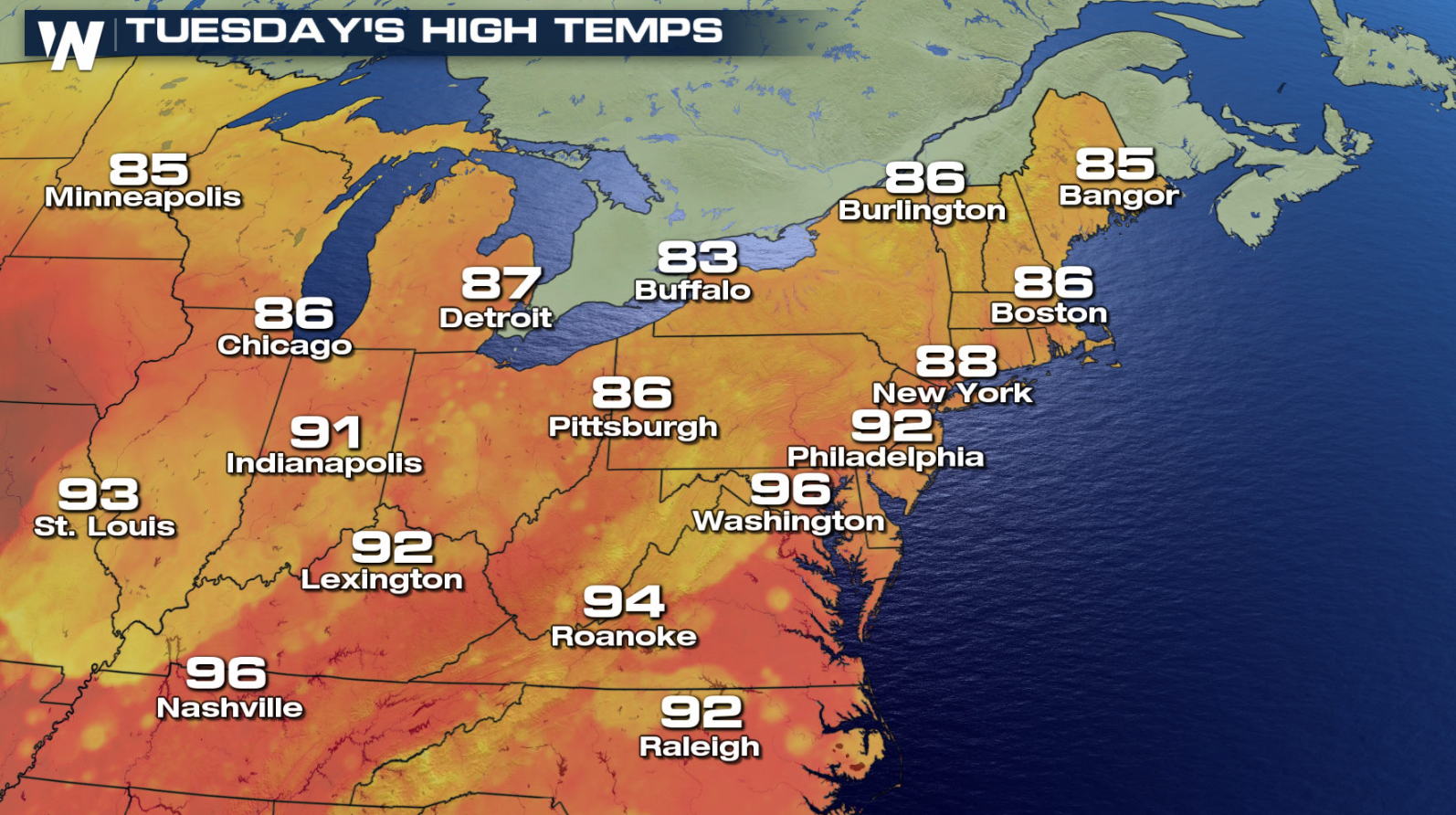 Temperatures will continue to cool throughout the week, dropping back into the 70s by the weekend.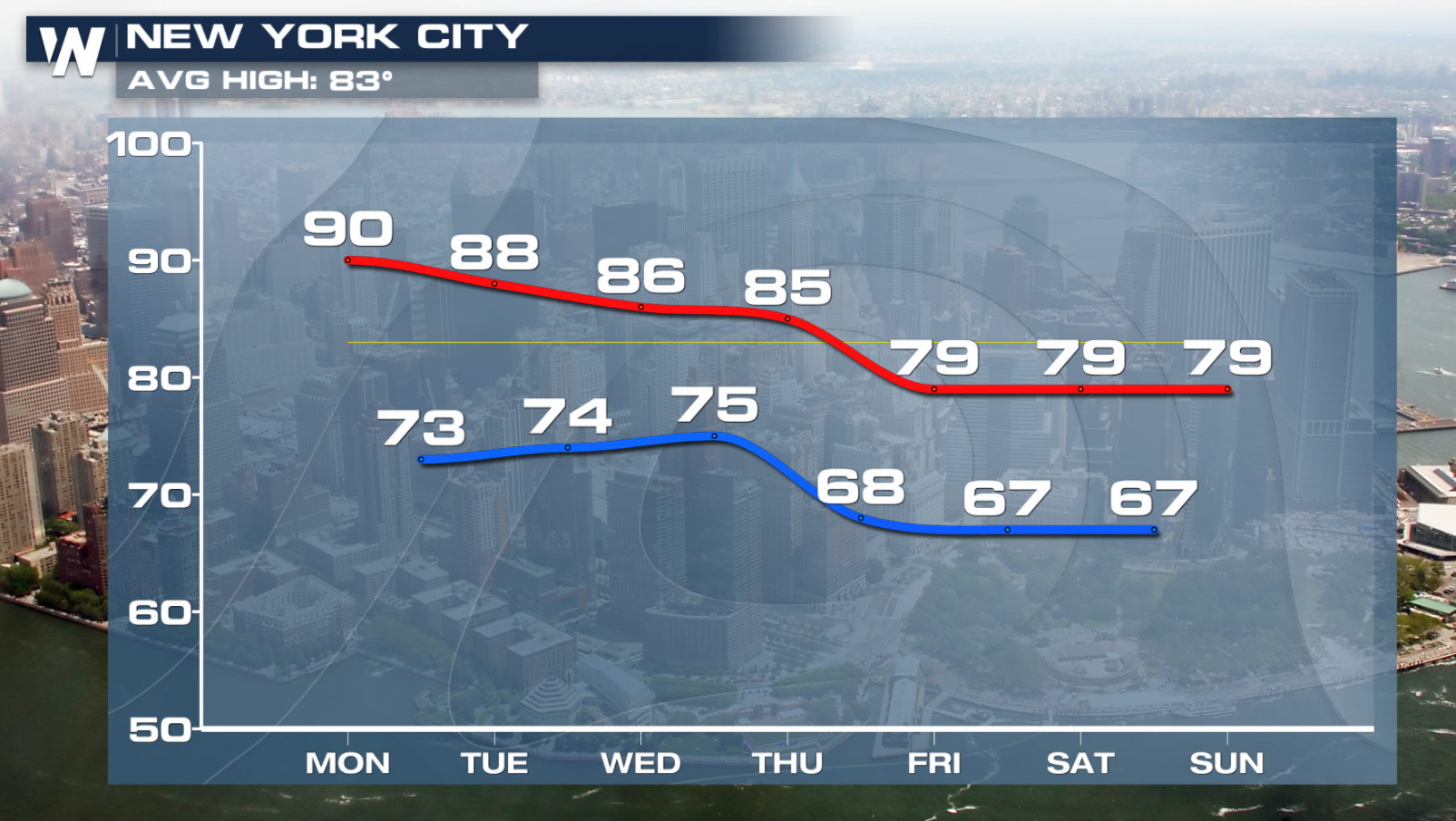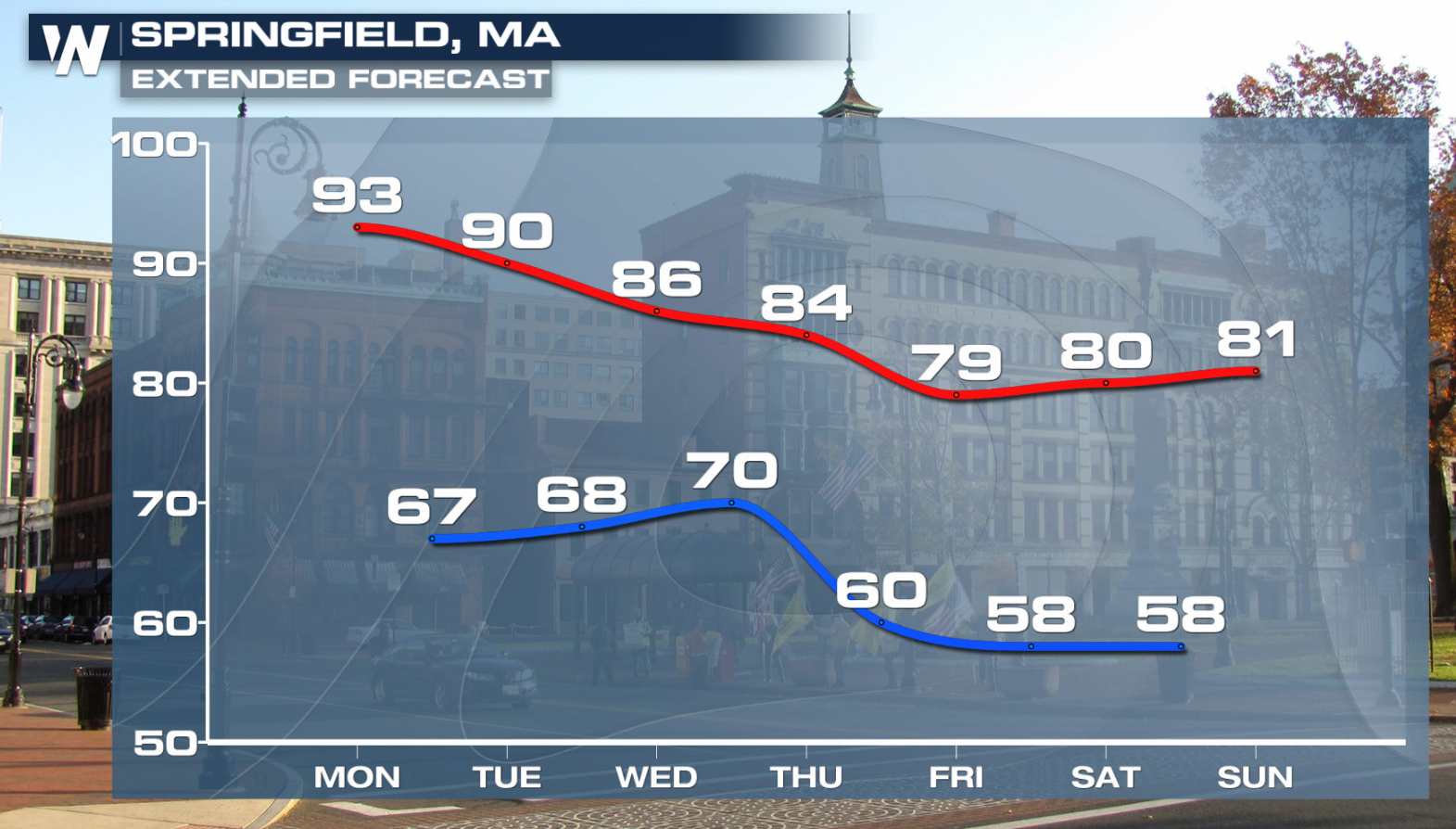 For WeatherNation:  
Meteorologist Mace Michaels