We already know it can get hot in the Desert Southwest, but this time of the year it should not be this hot!  Record highs could be broken over parts of Arizona and California on Sunday afternoon.
Heat Alerts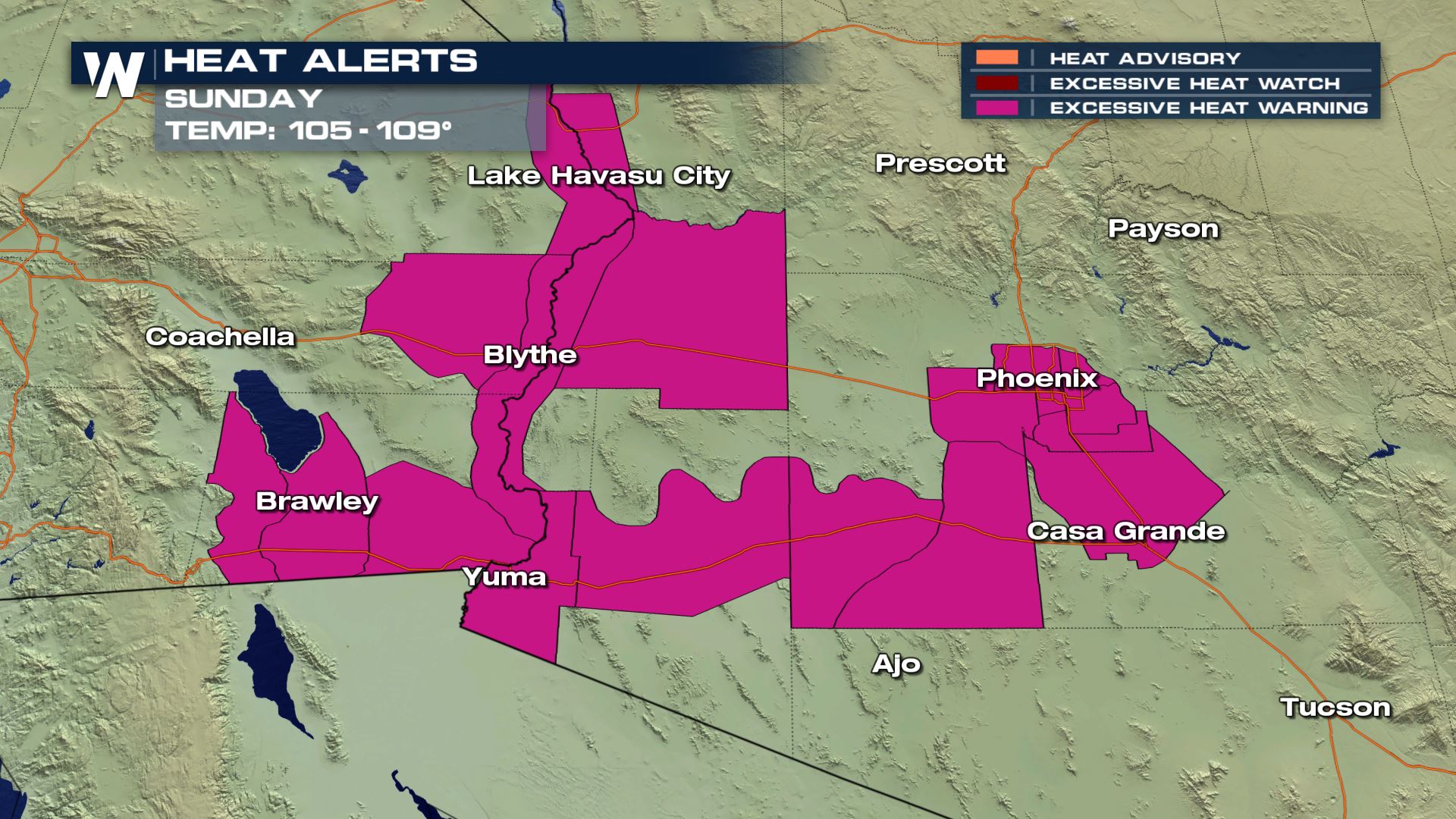 Excessive heat warnings have been issued for southwest Arizona and southeast California where we are anticipating high temperatures from 105° to 109°.  This means the chances for heat exhaustion and heat stroke will be accelerated.  Please be safe in these areas.
Possible Records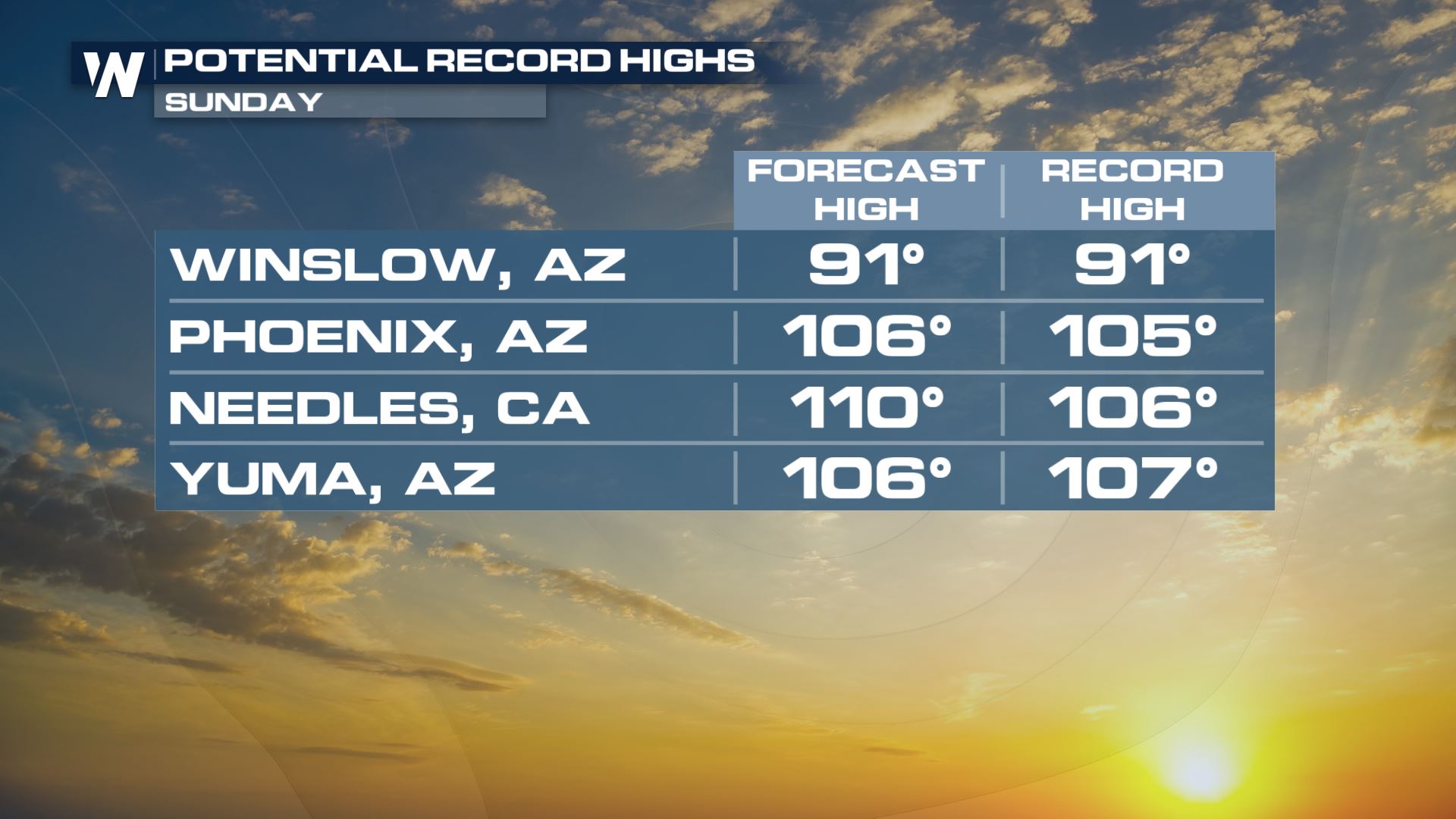 Several cities could feel record highs on Sunday afternoon.
Extended Forecasts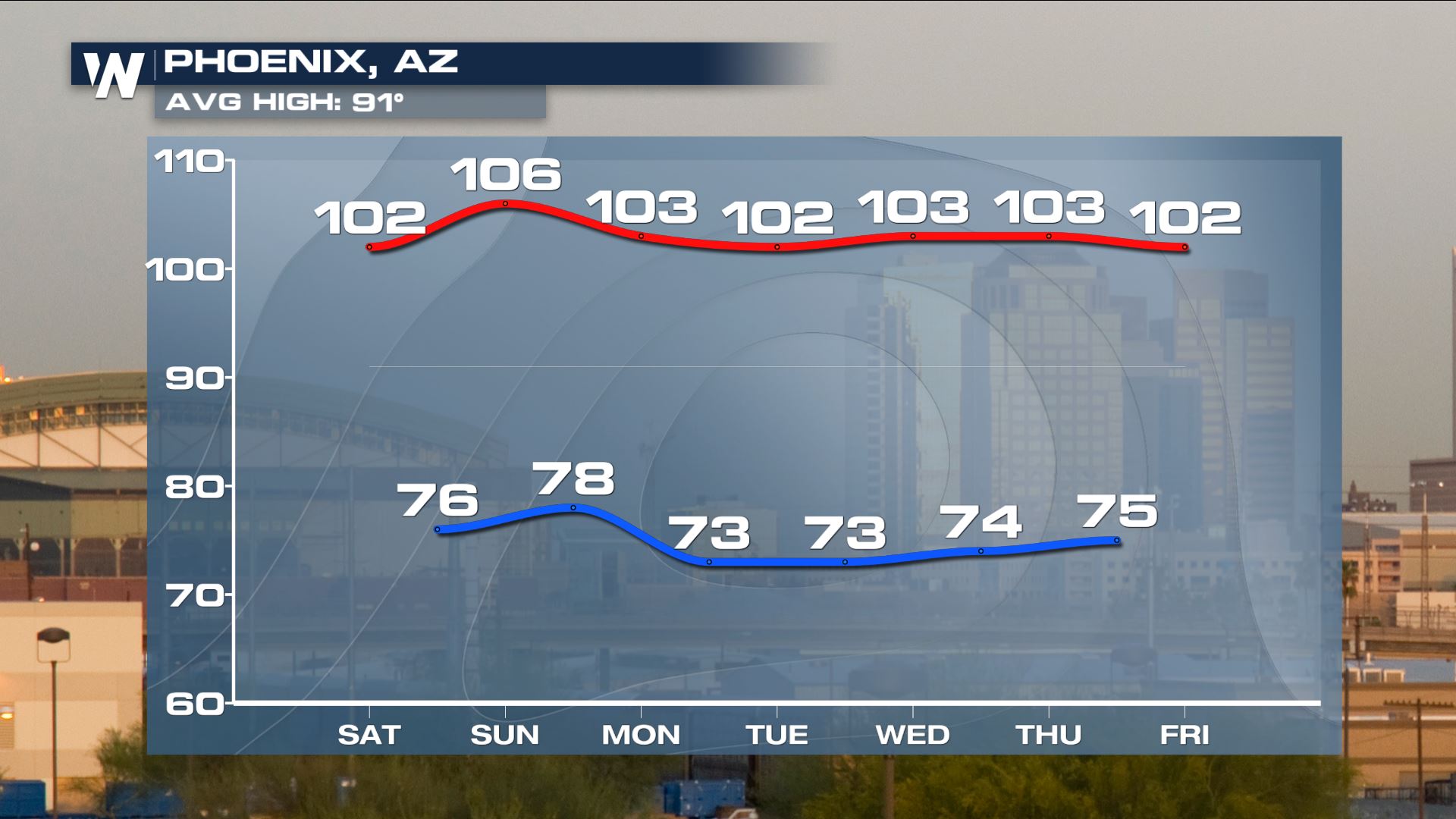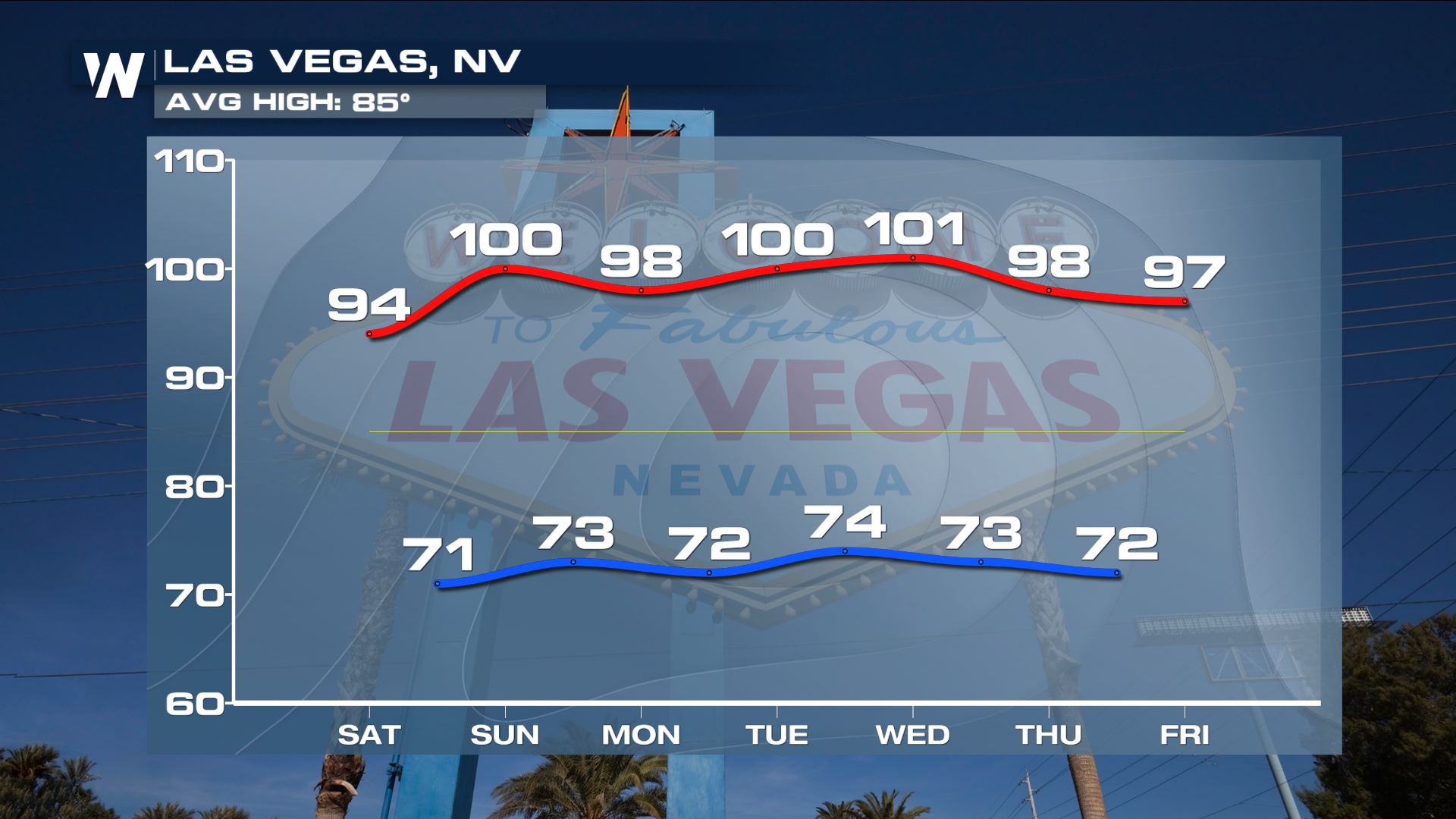 Unfortunately there will not be any cooling trend over the next several days.  That means temperatures will continue to stay in the upper 90s and low 100s through next week.
Heat Safety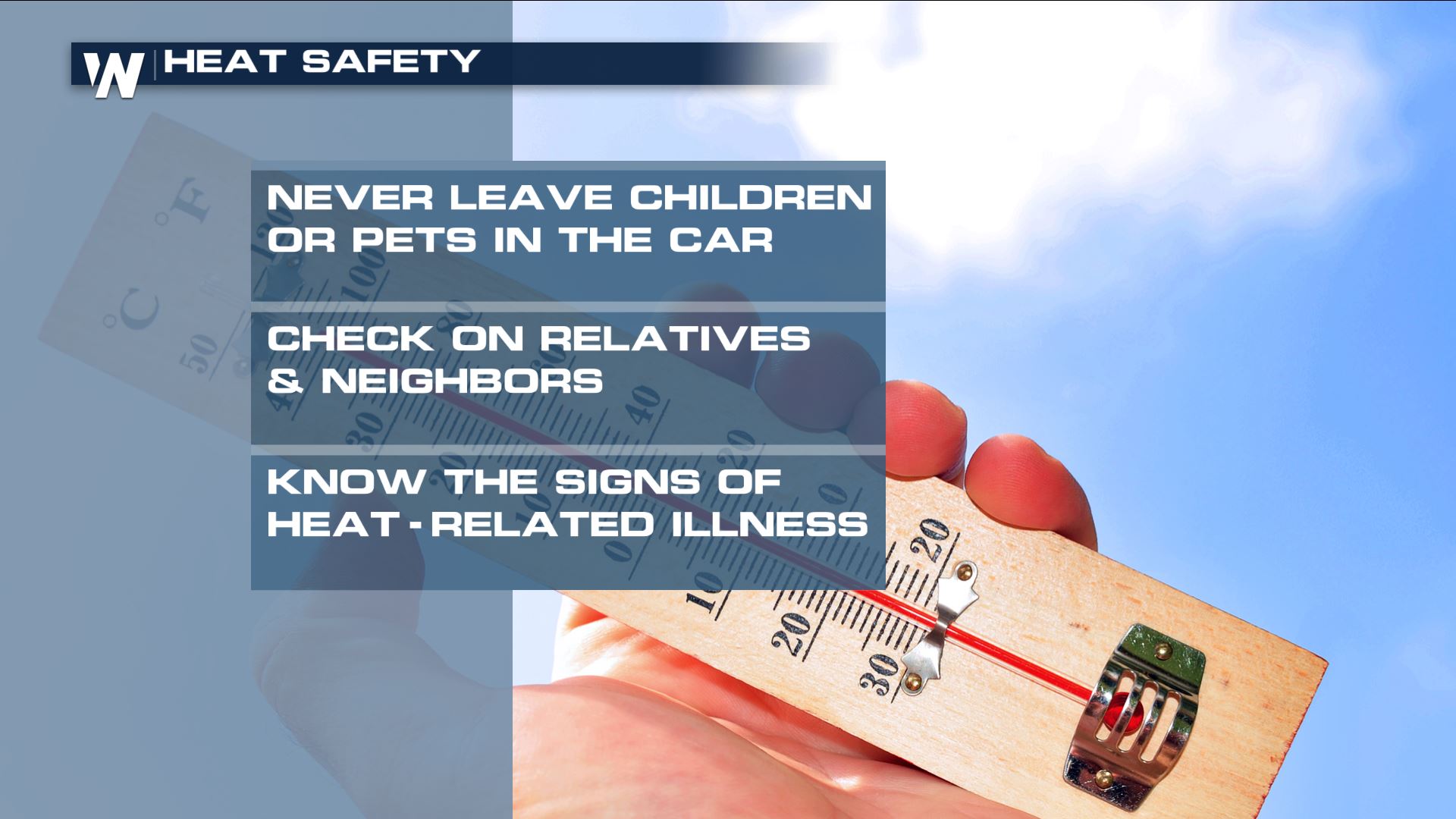 Here are some heat safety tips to help keep you safe during this extreme heat event.
Meteorologist Patrick Crawford