Lorena crossed the coast of northwestern Mexico on Sunday morning. The system quickly weakened into a remnant region of low pressure. A few showers remain associated with the system and will continue to move northward. Eventually, some of this tropical moisture will cross into the southwestern United States. This will increase rain changes into Arizona and New Mexico Monday.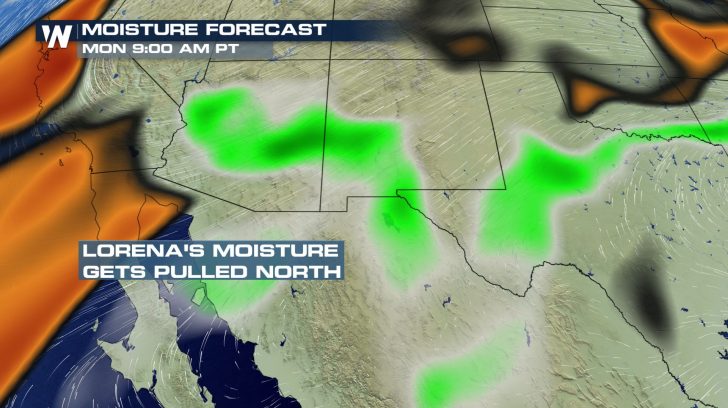 A trough will also continue to dig farther south along the west coast. The trough reaches southeast California and western Arizona Monday. This will encounter the tropical moisture surging in from the south. The upper-level wind pattern associated with the trough will increase severe weather changes as well.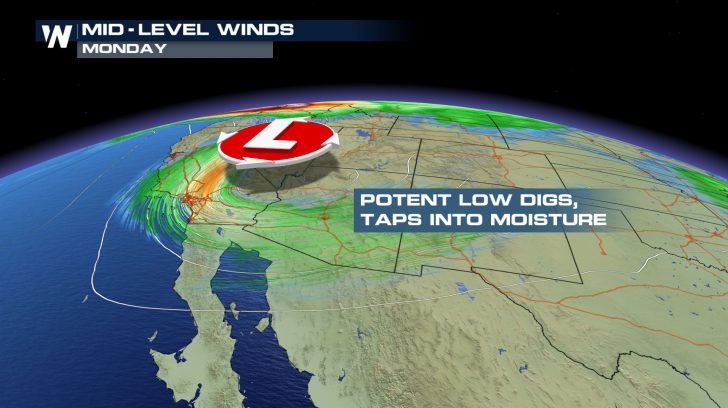 Excessive rainfall is possible in Arizona and New Mexico Monday. The likelihood of flash flooding is elevated when there is heavy rain in a short amount of time, especially on this region's clay soils. Rainfall rates could exceed one inch per hour in isolated locations.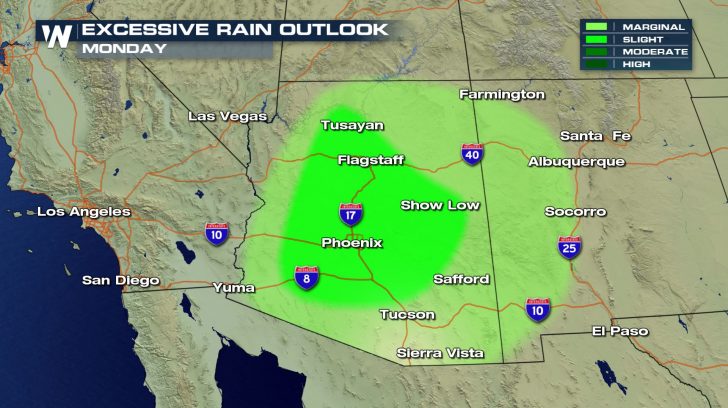 Severe thunderstorms are possible across much of the same areas. Thunderstorms will increase in coverage throughout the day. Large hail is the primary concern Monday morning and then the threat will shift towards damaging winds later.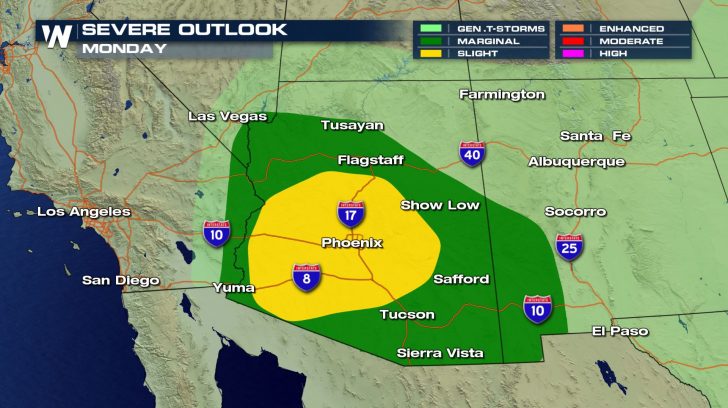 Activity will start to dissipate across the area by Tuesday morning, some lingering showers are still possible. Another trough later this week will keep a cooler airmass in place. This means that temperatures will be staying seasonable cool for the first week of fall.