Multiple people were rescued in California Tuesday morning after heavy rain caused mudslides and debris flows to different parts of the states. Firefighters rescued a 14-year-old girl after she was trapped for hours inside a home destroyed in Montecito.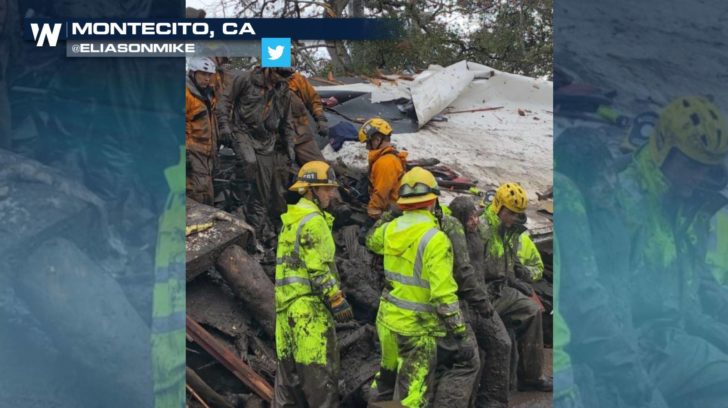 The Sacramento Fire Department shared a video of them rescuing a woman in floodwaters this morning: https://twitter.com/WeatherNation/status/950763221174005760 And others in Montecito: https://www.facebook.com/WeatherNation/videos/10156141831129874/ https://twitter.com/WeatherNation/status/950799309871575040 Local news
reported
that at least five people had been killed from the mudslides in Montecito.
Major roads were shut down
and houses were destroyed due to the mudslides. Flash Flood Warnings were issued for portions of Southern California. Heavy rain is triggering mudslides on the burn scarred areas from previous wildfires.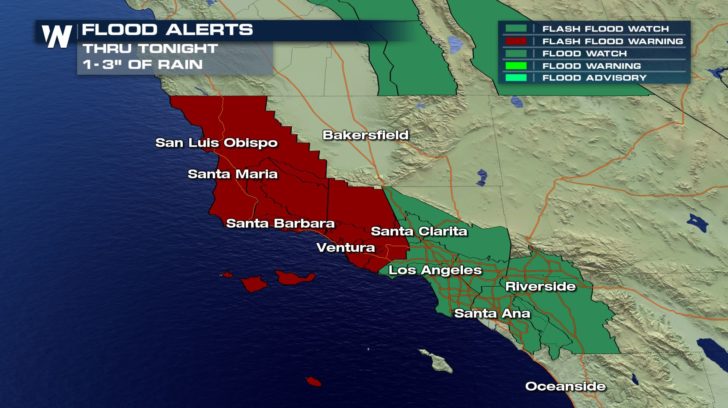 As of early Tuesday morning, rain totals had exceeded four inches in some spots. https://twitter.com/WeatherNation/status/950730288581103616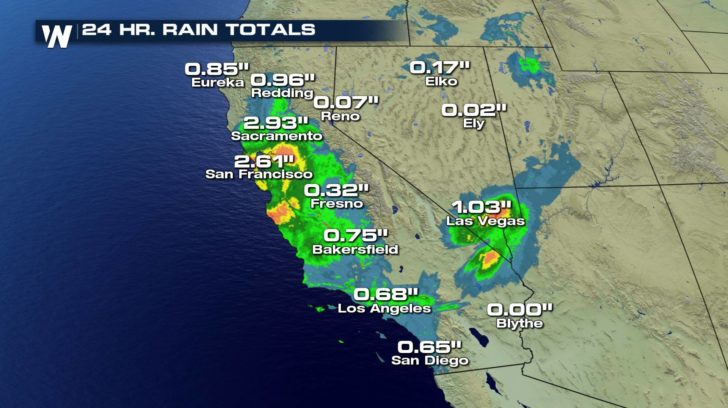 The heaviest rain was seen last night into early this morning, and scattered showers are still expected throughout the rest of Tuesday. For the current look of the radar, click
here
.